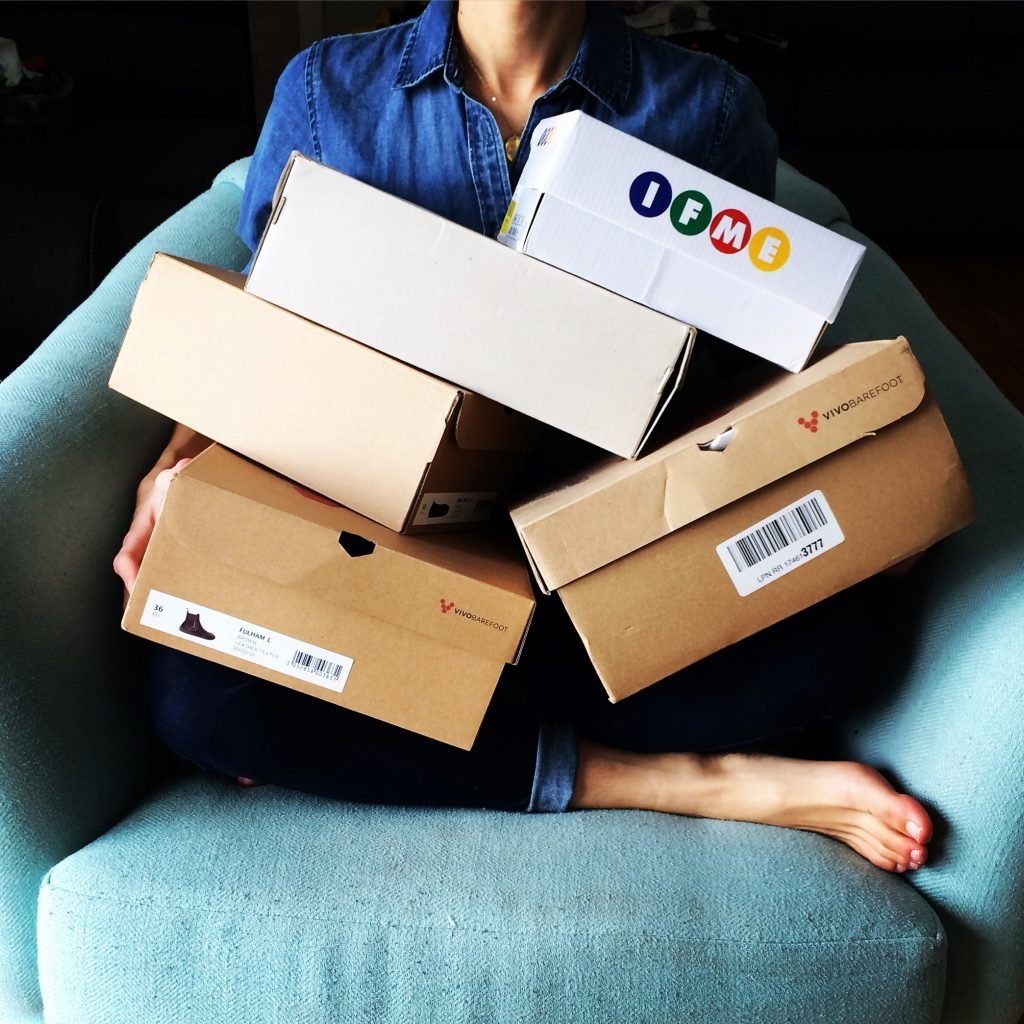 Barefoot shoes brands don't do a lot of crazy sales, because typically they're smaller companies without that kind of wiggle room. But on Black Friday we're lucky to get a lot of discounts happening, so it's a great time to get your winter boots for the year (and maybe next year's sandals too)!
The following brands have confirmed they will be holding a Black Friday sale. But because many don't disclose the specifics of the sale ahead of time (or don't know them), this post will be a work in progress and I'll update as I get info. If you're a brand or a reader who knows of details I've left off please comment or e-mail me so I can get it all in one place!!
Adult
Sandals – some above brands sell sandals, the below sell only sandals
Kids
Tikki – Site wide there will be a discount of 10%, but can be as high as 30% off with multiple pairs purchased. No big kids sizing, but some really great boots for babies, toddlers, and Kindergarteners.
Jack and Lily – My son wears these, review here. These are for toddlers and babies.
Xero Shoes – Just one style for kids right now in bigger kid sizing
Softstar Shoes – Fan favorite for kids!
Earth Runners – Their kids sandals are the cutest!
Vivobarefoot – VB's kids shoes have worked out really well for us! We love these ones.
Zeazoo – All products will be 20% off for 24 hours Eastern European time (midnight to midnight) on Black Friday
Unshoes – Only kid's model they have is the Keota sandal
Posh Panda – $15 CAD off all the black kids mocs, and baby surprise bags for $55 (2 pairs in each bag)
See Kai Run – I'm getting these for my boys, so I'm watching this shop closely and I'll be comparing prices to their Amazon shop.
Young Sole Shoes – An online, US based retailer of kid's barefoot shoes, they'll be doing 15% off sitewide Black Friday through Cyber Monday. They have some good options on brands that can be hard for US customers to get!
Other Relevant Sales:
Amazon – See my Amazon Barefoot Brands post to find out what's there!
Poshmark – Usually there's some kind of special going on for Black Friday. Use my code THEJENSENS2 for a credit on your first purchase! I use Poshmark a lot.
Mercari – This shopping app also usually has a promo for BF. Get $10 off your first purchase with my link here. I shop here all the time.
Ebay – There are always lots of deals around the holidays, but not always on what you're looking for. So it pays to check back often if you have something in mind.
Want to learn more about all the barefoot options out there for men, women, and children? Check out my Shoe Lists!
Want to see how I style my own barefoot shoes? Check out my Instagram!
**Some of the links in this post are affiliate links, from which I will make a small commission if used to make a purchase**