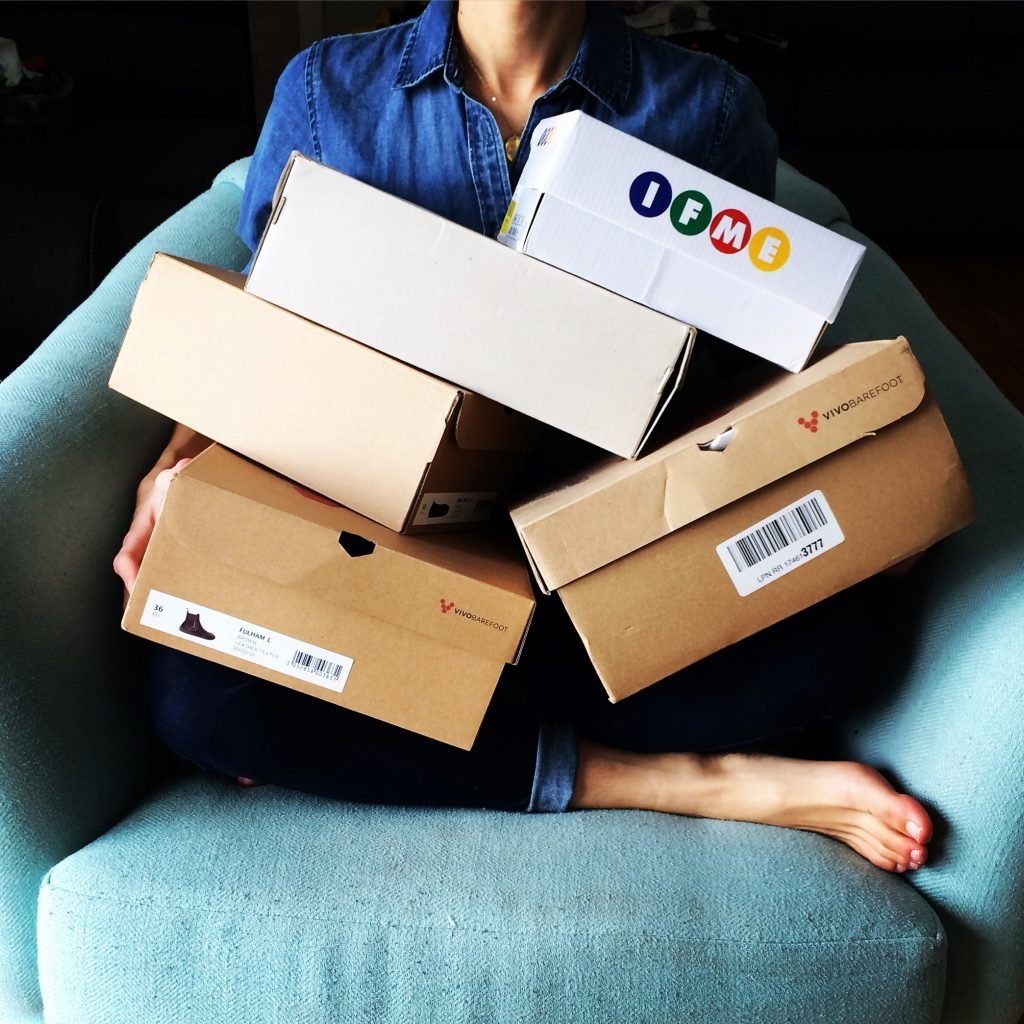 ** Last updated for Cyber Monday 1/19/20 9:00pm CST**
Barefoot shoes brands don't do a lot of crazy sales, because typically they're smaller companies without that kind of wiggle room. But on Black Friday we're lucky to get a lot of discounts happening, so it's a great time to get your winter boots for the year (and maybe next year's sandals too)!
The following brands have confirmed they will be holding a Black Friday sale. But because many don't disclose the specifics of the sale ahead of time (or don't know them), this post will be a work in progress and I'll update as I get info. If you're a brand or a reader who knows of details I've left off please comment or e-mail me so I can get it all in one place!!
Sales that are live will have LIVE in front of them.
Adult
Sandals – some above brands sell sandals, the below sell only sandals
Kids
Other Relevant Sales:
ENDED If you are in Europe, get 20% off Shapen Barefoot with code BF20. They don't ship to the US yet unfortunately.
ENDED Ininji Socks – 20% off with code SOCKS19
ENDED Naboso Technology – 30% off insoles with code CM19 Monday Dec. 2.
ENDED Correct Toes – 15% off + free shipping in the US on Correct Toes from the 27th (Wed.) – Dec. 3rd. They'll have some other sales on stuff they carry at the same time.
Amazon – See my Amazon Barefoot Brands post to find out what's there!
Poshmark – Usually there's some kind of special going on for Black Friday. Use my code THEJENSENS2 for a credit on your first purchase! I use Poshmark a lot.
Mercari – This shopping app also usually has a promo for BF. Get $10 off your first purchase with my link here. I shop here all the time.
Ebay – There are always lots of deals around the holidays, but not always on what you're looking for. So it pays to check back often if you have something in mind.
Want to learn more about all the barefoot options out there for men, women, and children? Check out my Shoe Lists!
Want to see how I style my own barefoot shoes? Check out my Instagram!
**Some of the links in this post are affiliate links, from which I will make a small commission if used to make a purchase.**