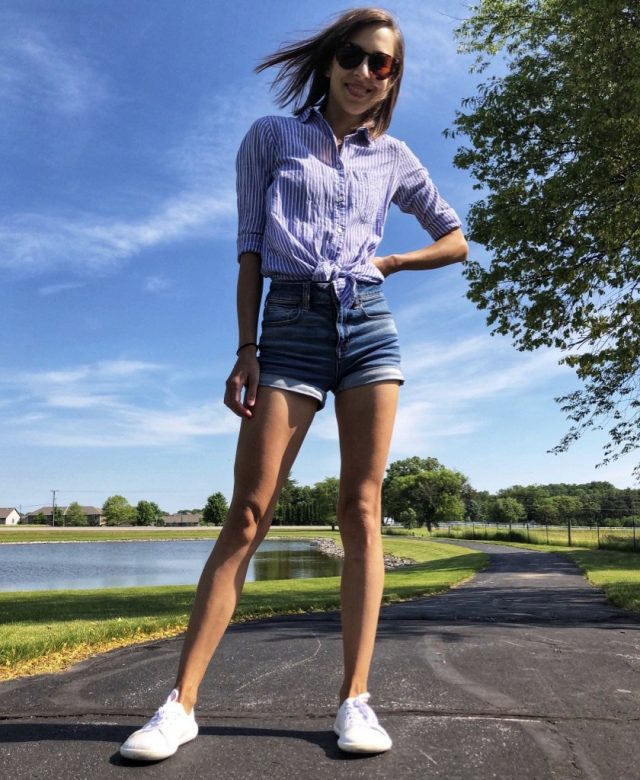 Hi! I'm Anya! I am a barefoot shoe wearer who loves personal style.
I first discovered "barefoot shoes" after a long bout of foot issues. They were a lifeline thrown to me when everything else I tried was a dead end. Thanks to the incredible work by people like Katy Bowman I could finally see a clear path toward freedom of movement.
But I lamented my amazing shoe wardrobe and felt like I would never be chic again. Healthy shoes are ugly, right? I've always been a shoe person (and always had foot problems), so it was a pretty mixed bag of emotions.
But it wasn't long before I realized that with some extra research (and a whole new set of standards) I could curate shoes that made me feel amazing and didn't require any compromises. It didn't take much digging to realize that a lot of people were out looking for the same thing, so I decided to use my hours of research to create something that didn't exist yet. This blog is the result of my efforts to share with the world the many ways a person can be true to herself, both in body and spirit.
To read more about how I began my journey click here. And for an in introduction to barefoot shoes, check out my Best Brands for Beginners post and Best Brands of All Time post.
Oh, and I do children's and men's reviews as well! If you are interested in a collaboration please email me at info@anyasreviews.com