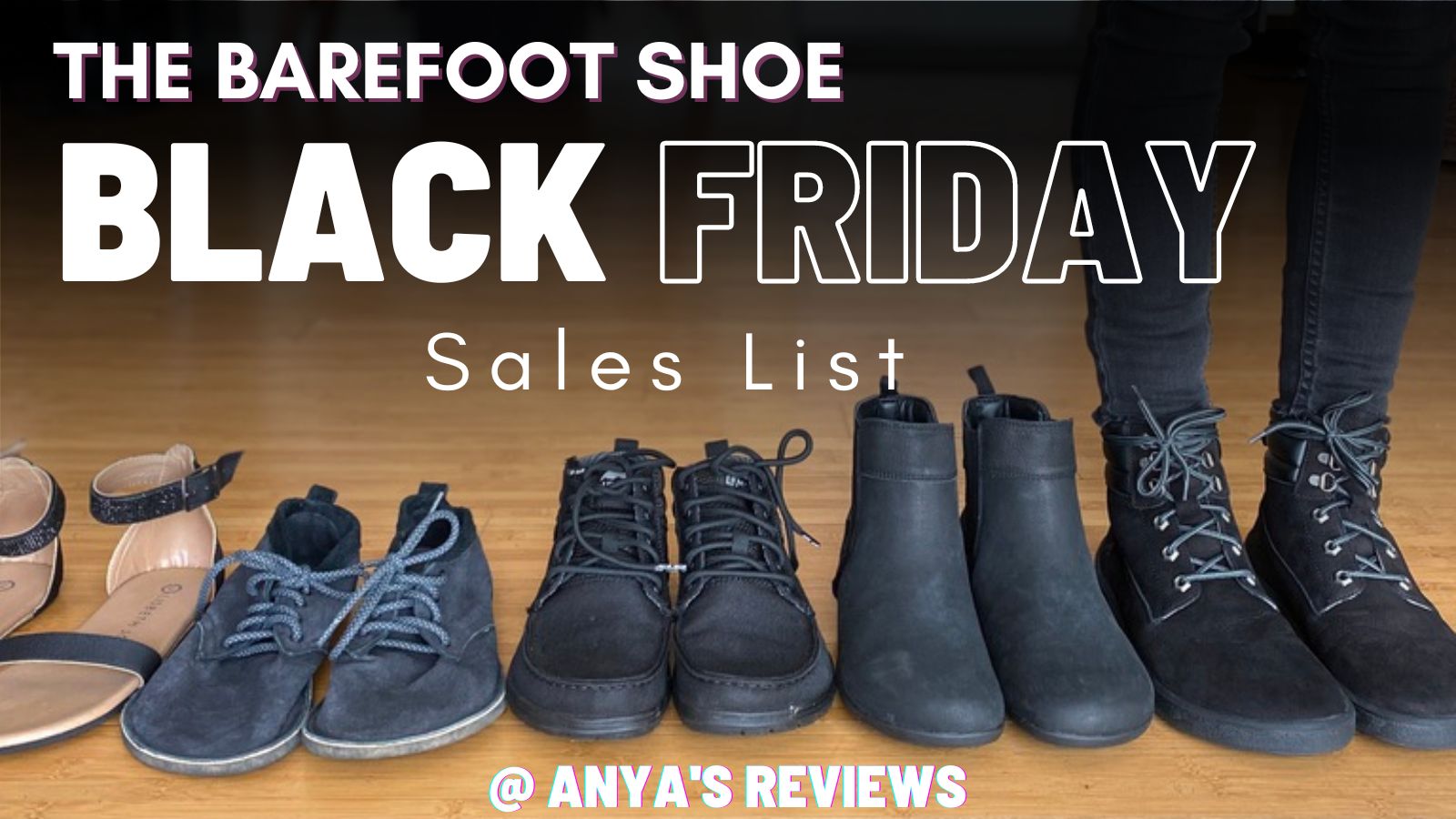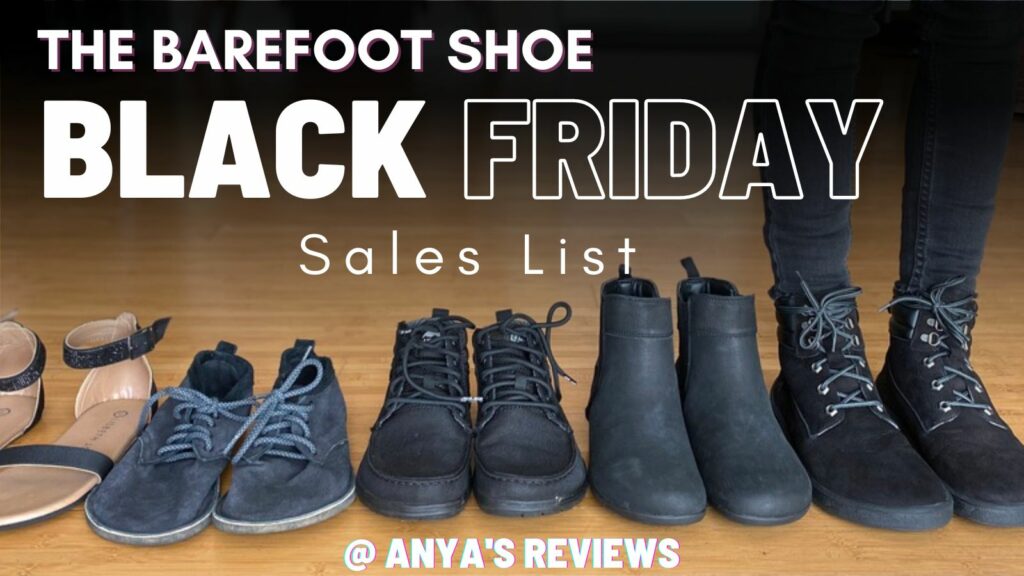 That's a wrap on Black Friday/Cyber Monday 2022! For all current deals, sales, and coupon codes please head to my Discounts Page that is kept updated all year!
Welcome to the 4th annual Barefoot Shoe Black Friday/Cyber Monday Sales list! Every year my assistants and I put together the most comprehensive holiday sale and discounts list for barefoot shoes on the internet. In fact, many brands offer discounts for Anya's Reviews readers that can't be found anywhere else. So if you're hoping to get a discount on barefoot shoes this Black Friday & Cyber Monday season, you're in the right place.
And if you have any questions about barefoot shoes, specific brands, or how to get started, you're also in the right place. Simply head to my homepage for all the resources you need.
Please keep in mind that virtually all barefoot shoe brands are small businesses and, especially right now, stock can be unpredictable. Popular models are often sold out for the season by the time Black Friday rolls around, so if there is something you must have it might not be a good idea to wait.
If there is no info next to a listed brand, that means we don't yet have the sale details – but they are in fact having a sale. Brands that are not participating are listed at the end, along with any discount codes I might have for them. You can check out all the permanent barefoot shoe coupon codes I have on my Barefoot Shoe Discounts page that is kept current all year.
Otherwise, happy shopping!
The Best Barefoot Shoe Black Friday Sales of 2022 – Highlights
These are the best sales that are currently live!
Adult Barefoot Shoe Sales
Barefoot Sandal Sales
Kids Barefoot Shoe Sales
Region-Specific Barefoot Shoe Sales
Australia
Europe
UK
USA
Canada
LIVE

Cool East Market (CA retailer): Select styles on clearance

LIVE

The Foot Collective (CA retailer + foot gear): Select styles on clearance. Use this link for 10% off first purchase
South America
Barefoot Shoe Accessories
Socks/Slippers
Insoles/Foot Gear/Misc.
Exercise Equipment
ENDED

MOBO Board:

11/24-11/28

– 10% off 1 with code HOLIDAZE1, 15% off 2 with code HOLIDAZE2, 20% off 3 with code HOLIDAZE3

ENDED

Yoga Tune Up Fitness:

11/21-12/4

– 25% off site-wide with code SELFCARE25
Education
Barefoot Shoes Brands Not Having a Black Friday / Cyber Monday sale