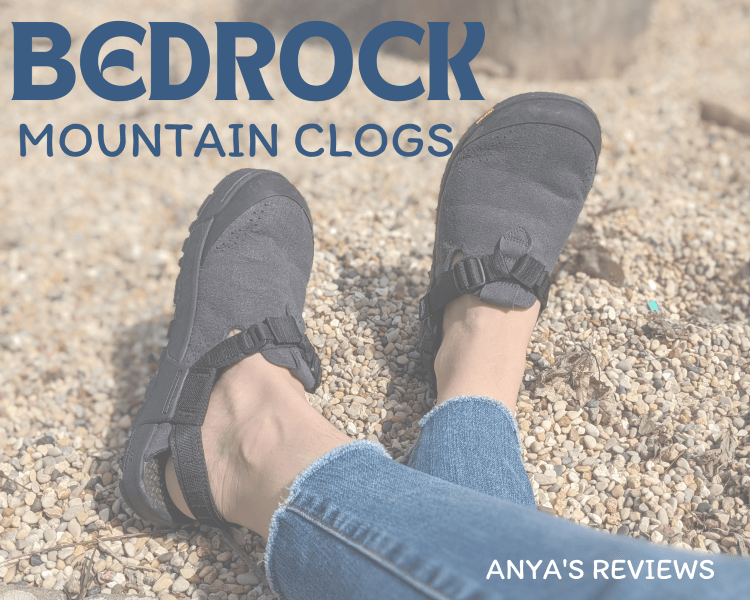 by Heidi
Bedrock Sandals is known for their durable, rugged sandals that are built for adventure. Recently, they released their first closed toe clog, built off their flagship Cairn strapping system. Read on for a review of the new Bedrock Mountain Clogs!
Bedrock Sandals Background
Bedrock co-founders Nick and Dan met while doing AmeriCorps conservation fieldwork together in Northern CA. They were looking for a lighter, more free-feeling sandal than is typical for outdoor and everyday needs, but that also is durable and adjustable. Not finding it, they decided it was time to design their own.
Inspired by their passion for the environment, wild places, and the adventures, they also joined 1% For The Planet, an organization that gives for-profit businesses the opportunity to affect positive change on our planet and people. At least 1% of their sales every year are donated to both local, national, and international non-profit that focus towards environmental, intersectional social justice, and local Montana non-profits.
Bedrock Sandals are popular among the barefoot shoe crowd for being highly functional with a little more thickness to them for durability and long treks on hard surfaces. But new to Bedrock this year is the Mountain Clog!
Bedrock Mountain Clog Review
Leather or Microfiber | 16mm Stack Height | Sizes US W5/M6 – W14/M16
Bedrock's first closed toe Mountain Clog model is based off their flagship Cairn 3D sandal.  You are able to choose between either a synthetic microfiber upper, or a leather upper that stretches and molds to your feet over time.  With the wide toe box, they have also incorporated a durable rubber capped toe area to prevent any painful stubs.  The vertical space in the clog works best for medium to high volume feet and I (Heidi) found myself to be swimming in them with my low volume foot, and had to tighten them across the top quite a bit to get a secure fit.  I tried adjusting it many different ways and while I was able to snug it up at the top near my ankle, I still found them too loose on the front of my foot. This ended up giving a very noticeable folding/bubbling in the fabric, but you can see later how much better they fit on a different foot type.
Also from their Cairn line is the ultra secure G-hook and loop strapping system in two places: across the top of the foot and around the heel. I've always loved the security that these G-hooks give over velcro strapping or buckles. I never have to worry about the sandals loosening over time or having to fiddle with them mid hike to get the tension back to what I want. Once you adjust the G-hooks to your liking, you're good to go! Your foot is able to easily slip in and out of the clog by the one sliding buckle on the top of the foot, and I was excited to see that it could be done one handed.
Lastly, the outsole of the Mountain Clogs are made from 16mm thick Megagrip Vibram that is super grippy with deep lugs and long lasting, but able to be re-soled as needed. They are minimally flexible – I can only bend these at toe portion while worn, with the heel area being completely rigid. They do provide a great amount of cushion for those who want something less minimal, but be aware that what you're gaining in cushioning and grip, you're sacrificing in flexibility and weight.
Are The Bedrock Clogs A Barefoot Shoe?
The toe box is anatomical and great for wide feet, and the footbed is zero drop. They deviate a little from a true barefoot shoe because the sole is rather thick and not entirely flat, as it is meant to mimic the anatomy of a foot with a slightly raised arch area. They call this their 3D, anatomically molded footbed.
I am used to wearing totally flat soles now, and I have to admit that this threw me a little. I could feel the bit of footbed that was meant to sit in my arch with every step and couldn't get used to the feeling. I think this is a great clog if you're transitioning from conventional adventure sandals, because the support is quite minimal and the other shoe features are spot on. But for those of us who have fully transitioned into barefoot shoes and prefer really minimal soles it might not be a great choice.
HOWEVER, because it is such a small raised arch, if you have high arches you might not even feel it under your foot.
Find more transitional barefoot shoe options in this list.
Sizing and Fit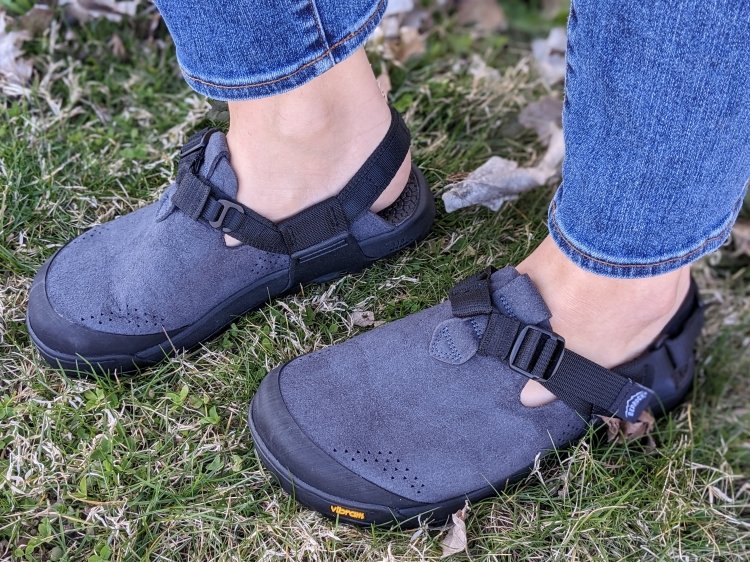 All Beckrock models are unisex, but you will find both men's and women's sizes in the product listing.
Adjustable volume, but best for medium to high
Wide straight/fan shaped fit, with mountain shaped toe box
Square toe box or extra wide toe box may find them narrow
Slightly small, if you're between sizes I'd choose the larger
I found the length of the clog to be shorter than expected also, with my usual Women's size 8 foot almost hanging off the back. I felt my toes run into the front of the clog, likely because of length but also because I couldn't get a secure fit across the midfoot. These were plenty wide for my mountain shaped toe box, but I can see someone having a square toe box running into fit issues.
They are highly adjustable with their G-hook and loop heel and front strap system, making it easy to get a secure fit that does not loosen over time. Since they come in only whole sizes, refer to the size chart and printable outlines to make sure you're picking the right length.
Same Shoe, Different Foot
Since these weren't ideal for my low volume feet, I passed them on to Samantha (above right) and they fit her higher volume feet so much better. She also has shorter feet than me and usually wears a size 7.5 in closed toe shoes and the 8s are perfect on her. Her high arches couldn't even feel the 3D arch on the footbed like I could.
Ordering
Beckrock Sandals ships worldwide, with free shipping in the USA for purchases over $100. All orders ship within 3-5 days of ordering, with expedited FedEx shipping available.
For international shipping, you can expect your sandals within 20 business days of ordering.  Customers are responsible for any international duties and customs fees.
There is limited stock available at the moment, but you can sign up for a re-stock notice that should take place late summer/early fall.
Conclusion
Bedrock Sandals as a company is a great one, with their 1% For the Planet give back and commitment to re-soling and replacing worn out parts of their sandals. They always have a quality product that they stand behind.
For their Mountain Clogs, I think these will definitely appeal to a segment of people looking for a more transitional closed toe clog vs something considered more minimal. There is definitely a need for shoes like these in the barefoot landscape. I'm hoping that they'll do in the future as they've done with their Cairn line in the past; have a version for their 3D footbed and another version that is completely flat and more flexible. I'll be keeping my eyes peeled!
Explore the full list of Barefoot/Minimalist Summer Sandals here!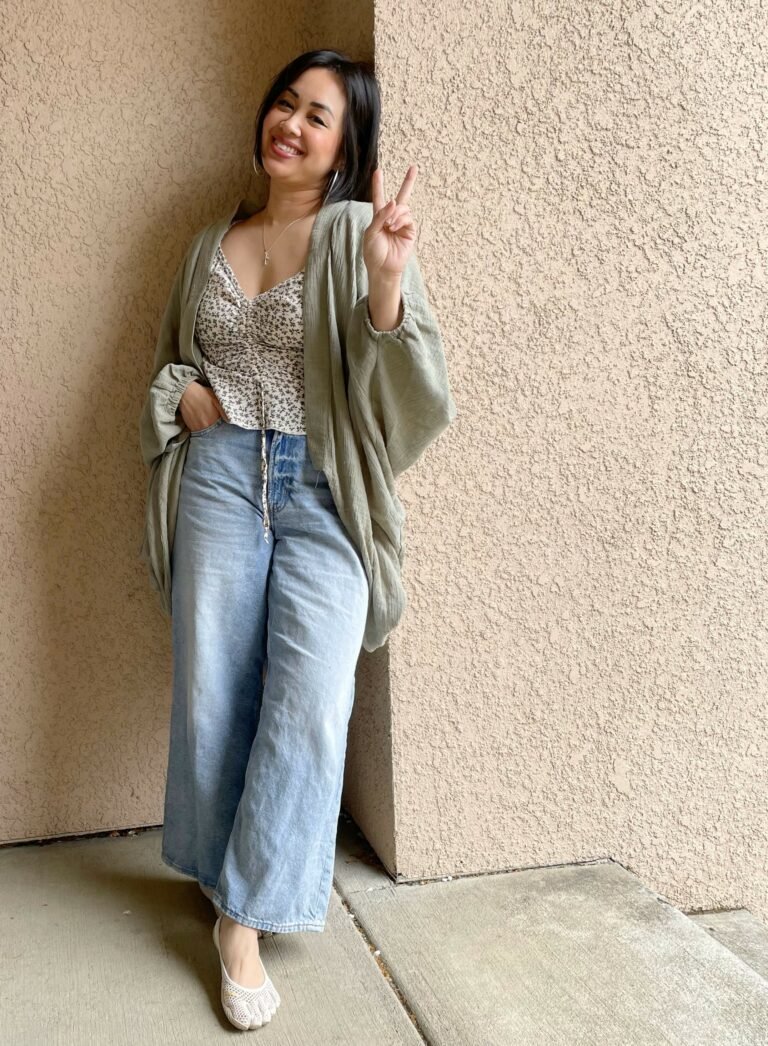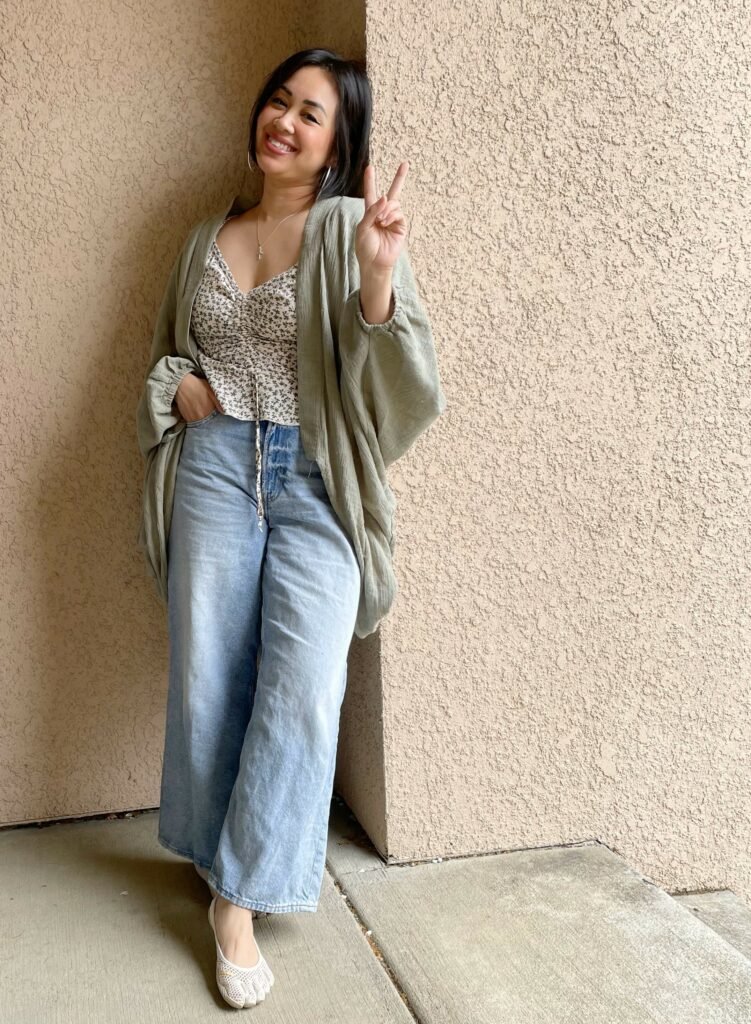 Heidi is an admin for the Barefoot Style Facebook Group and is an Automation Scientist by trade. She discovered the health benefits of barefoot shoes while training in Powerlifting and Functional Fitness. She is a Mom to 2 kids and 2 rescue dogs, and spends her free time dopamine dressing, sewing, and crafting. Follow her at @hellabarefootheidi on Instagram.