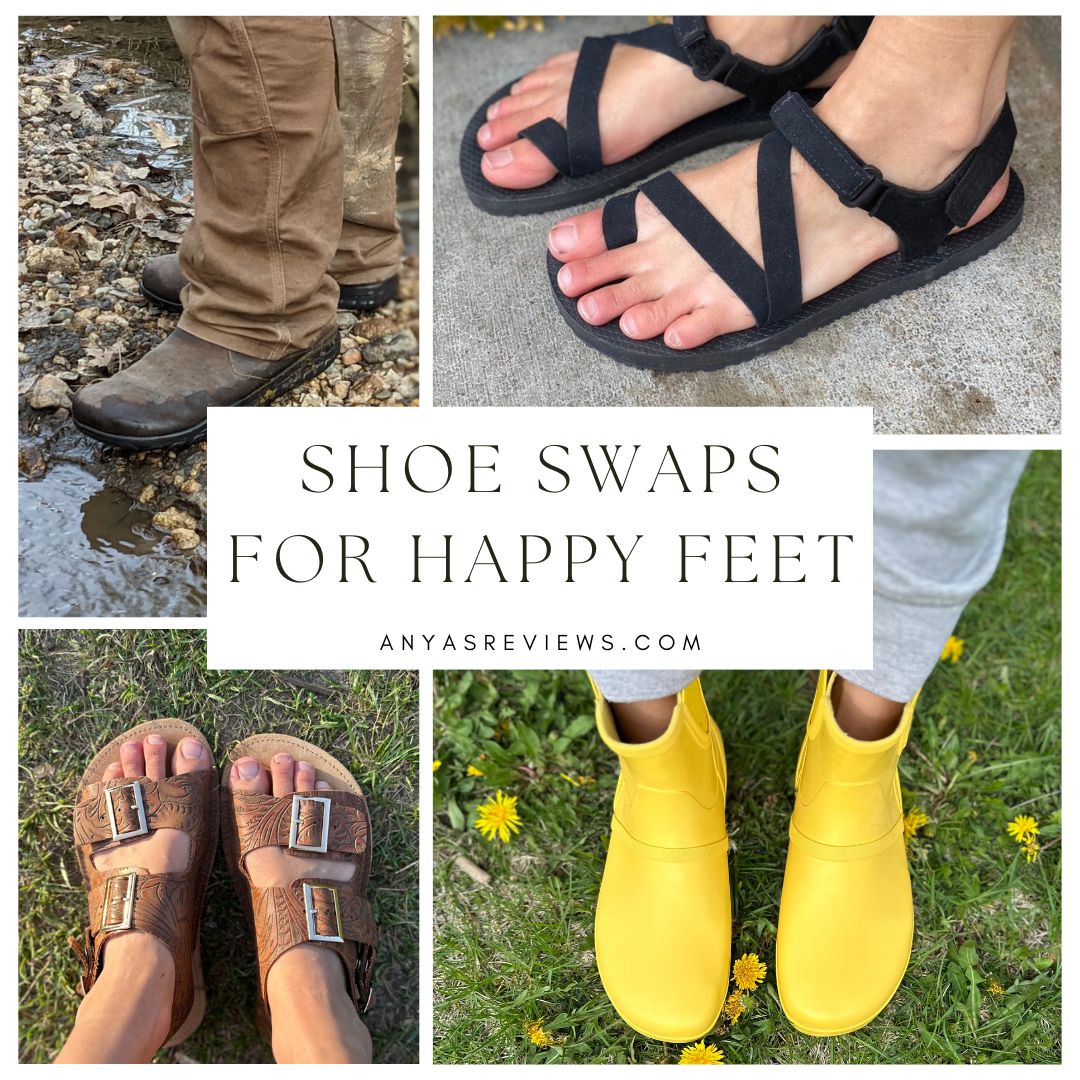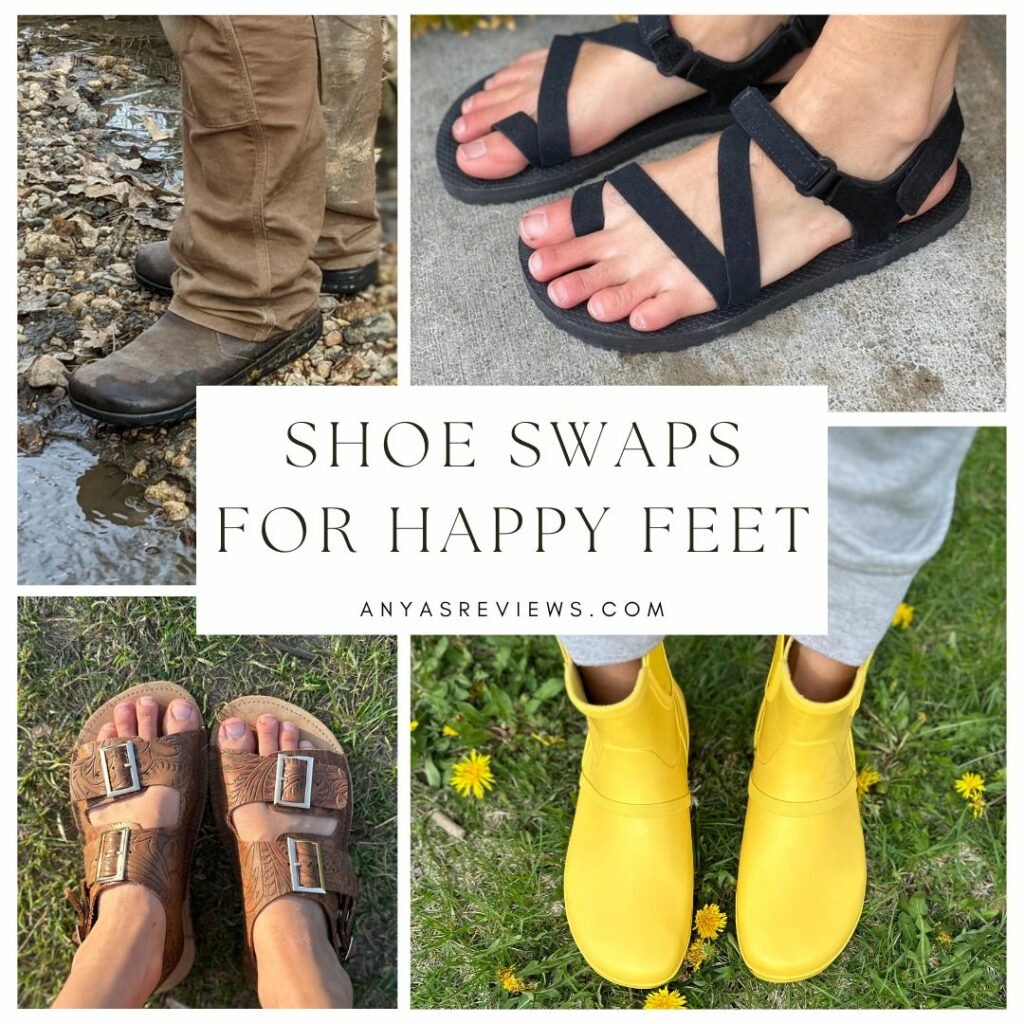 It's time for some SHOE SWAPS. The shoes we wear can have a big impact on how we feel, so I shop accordingly. Here are some of my favorite spring swaps – find barefoot shoe alternatives for the brands you know and love.
Swap Veja for Groundies Nova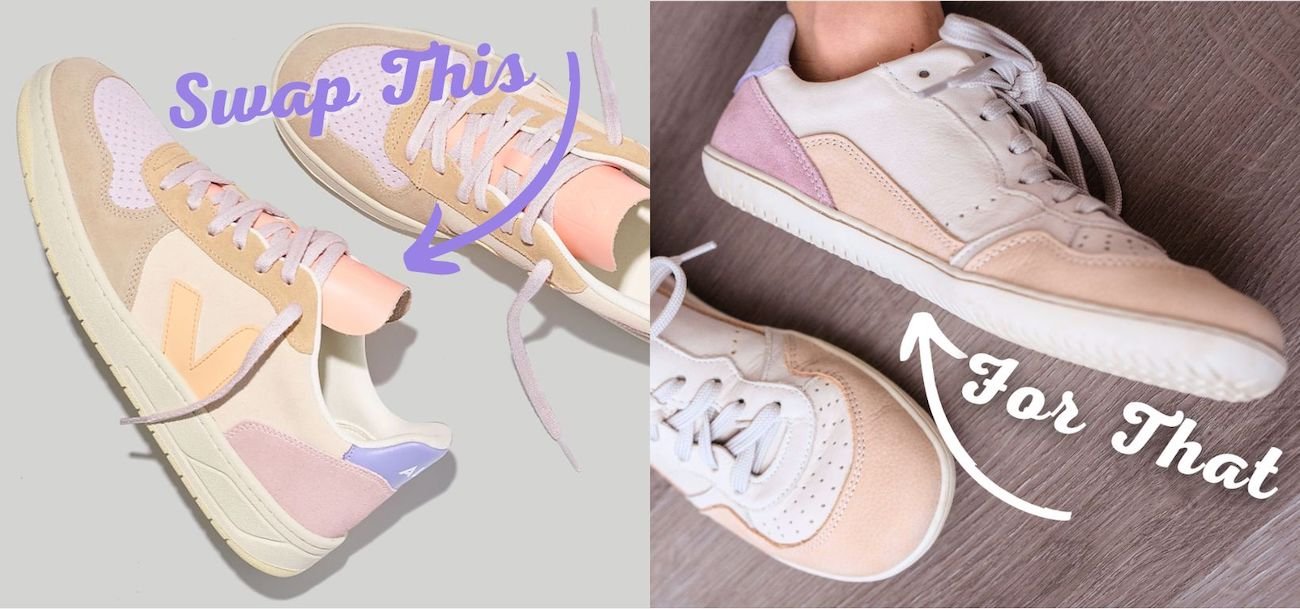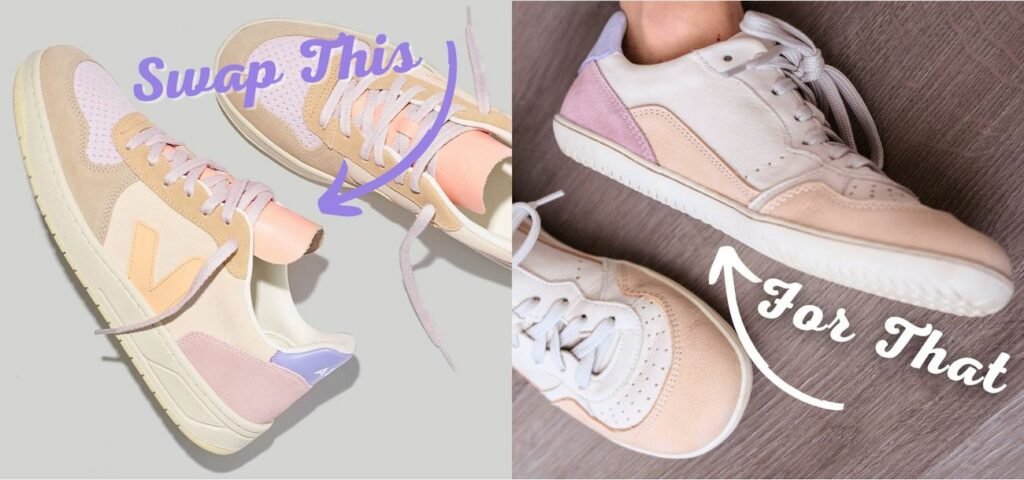 If you like the Veja look but want something more flexible and spacious, the Groundies Nova is where it's at. Groundies sneakers are soft and flexible, perfect for people who love being barefoot. And they still look cool! We have them in stock in two colorways at Anya's Shop.
This pastel color block is my current spring favorite, I've been wearing them as much as possible!
---
Swap Birkenstocks for Posh Pandas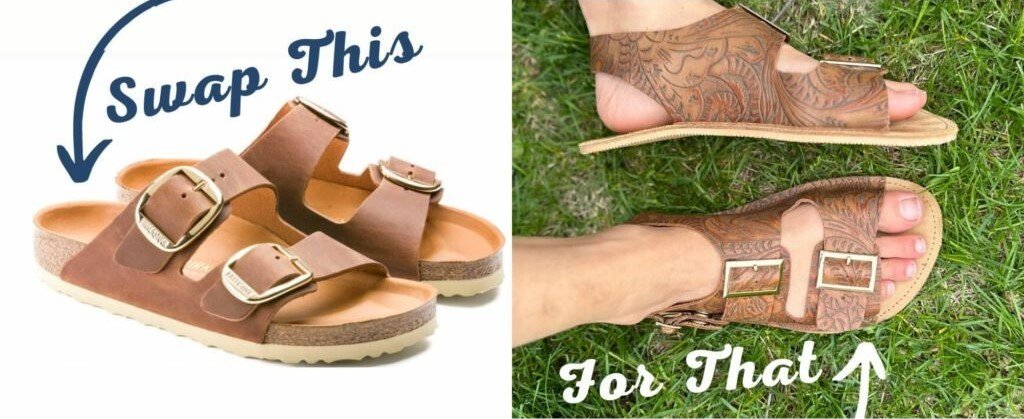 It might seem unusual for a foot health nerd to recommend AGAINST Birkenstocks. In fact, I like Birks. It's just that I think they're best as a short term therapy for most people, and shouldn't be relied on as everyday support if we can help it. You can learn more about why I stopped wearing Birkenstocks here.
Posh Panda Sandal Mini Review
Alright, on to the Posh Panda sandals. These are available by preorder semi-regularly at the link above (whenever she is taking sandal orders they'll be there, next opening is May 15th at 8pm MST), and they are final sale. So you want to slow down and order carefully – both to protect yourself and to respect Kayla, the owner, and her seamstresses.
They run on the bigger side, and fit medium to high volume feet best. My feet measure 23 cm long and I chose a size 6 (I often am a 6.5 in sandals), but definitely consult the size chart to find your own size.
I chose the 4mm minimalist sole, but I enjoy all the available soles. I have one pair with the rivet and one with the snap – I definitely prefer the snap for how easy it is to use. The last round of preorders had a few snap issues, but Kayla has since changed the hardware and that seems to have fixed the issue (and if you do get a defective pair she will fix it for you).
I also got a pair in white pebbled leather and found that the pebbled leather is quite a bit stretchier than the embossed leather, so I had to tighten the white pair more. I prefer the fit and feel of the embossed leather.
Watch my video review of these Posh Panda sandals here!
---
Swap Chacos for Shamma TrailStars

Use code ANYASREVIEWS2023 for 10% off.
The Shamma Trailstar is an excellent alternative to Chacos because they are significantly lighter and more flexible, but still fit securely on your foot and can handle serious terrain. They're a great first minimalist sandal.
I also love that Shamma sandals come in a variety of thicknesses, so if you are not interested in a very thin sole you can choose one of their thicker options. Alternatively, if you want the most minimal sandal with lots of ground feel, they've got excellent options for that as well.
Read more about why I love Shamma Sandals for just about anyone here.
---
Swap Hunters for Xero Gracie

These bright barefoot rain boots bring me so much joy! They are fully functional, but on a totally flat sole and with a wider toe box than most adult rain boots. I find that they slosh around on my feet a bit, so I always use stirrup socks with them. They are lifesavers for wet spring weather! Head here for my Gracie Review where you can find more details.
---
Swap Muck Boots for Lems Chelsea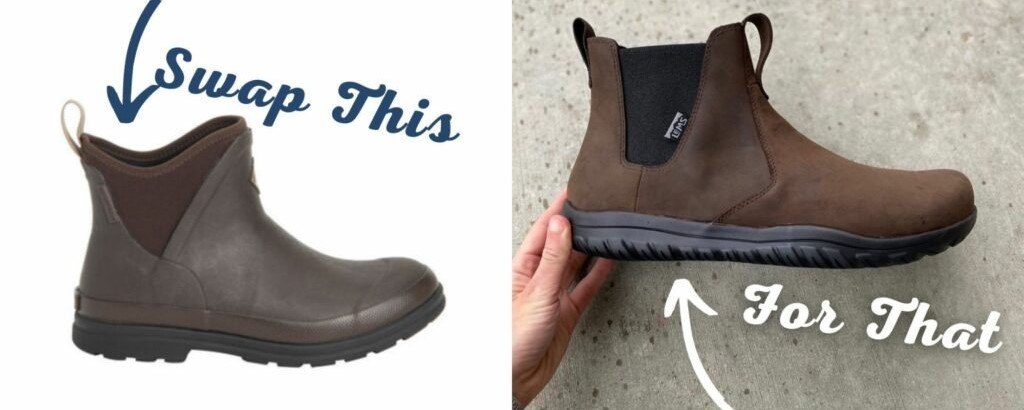 If you're looking for a chore or muck boot, the Lems Waterproof Chelsea is perfect for the job. They have a really spacious forefoot and a bit of extra cushion which is sometimes needed in a chore boot. I find them extremely comfortable both as a light work boot and as an everyday shoe. Check out my full Lems Chelsea Review here for all the details.
Want to check out more shoe swaps? Here are all of my favorite barefoot shoe alternatives to popular styles.