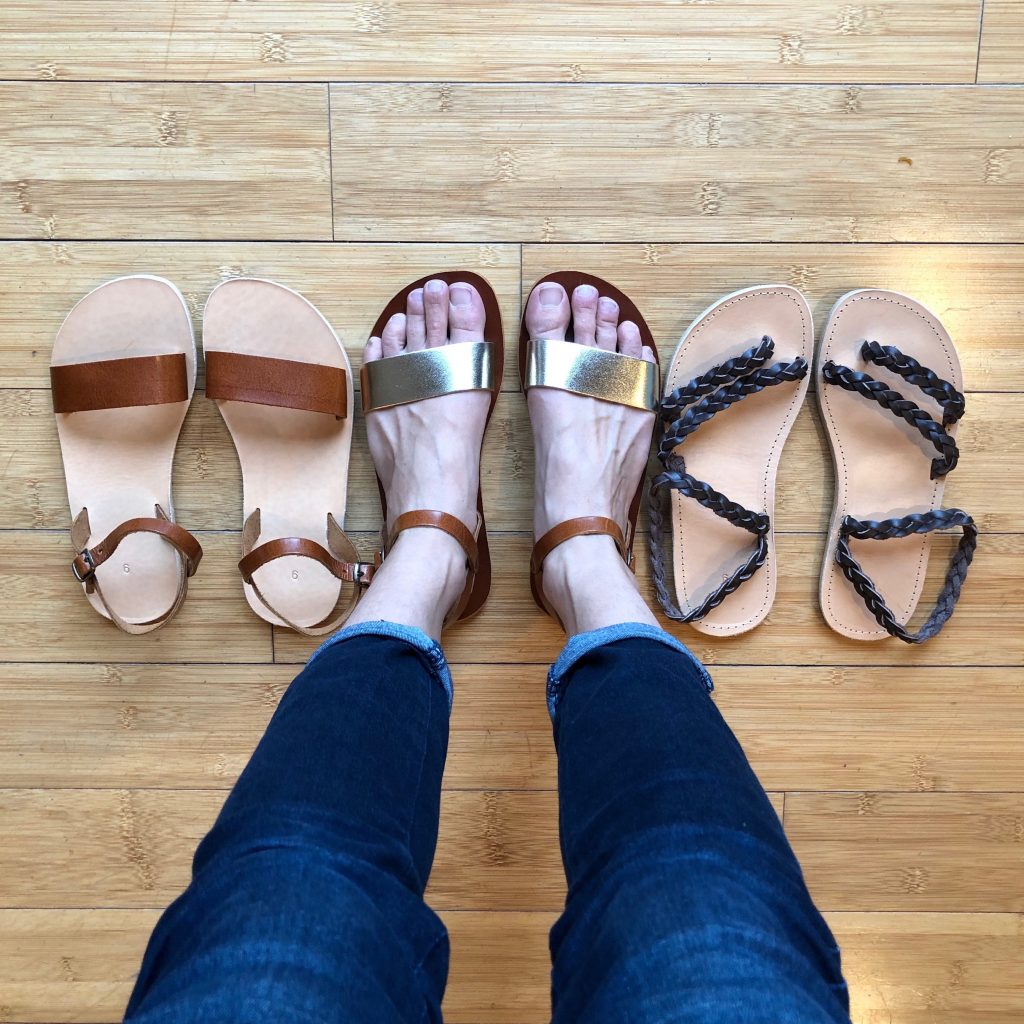 *Update! After 2 years, the ball strap sandals are still some of my favorite cheap sandals. The sole has softened and is more flexible now and they are pretty comfortable (but still less flexible than I prefer)! The braided sandal on the right ended up not working out well, it stayed stiff and didn't stay on well.
**It's really important to note that it seems not all the soles Natasa is using are the same as the ones shown here. The outsoles with stitching around the edge and the all black outsoles are extra hard and tapered. If ordering, I would specify that you want the type of sole shown on the left two sandals above *
My foot health is very important to me, and I ALWAYS wear shoes that are zero drop and flexible. But sometimes I lament the cute shoe styles I am missing out on. It's fun (and OK) to chase a trend now and again, so I'm always stoked when I find a way to marry my love of style and healthy feet.
You can imagine my excitement when I discovered there were Etsy shops who will make their sandals heel-less by request. And because sandals are open, allowing for toe freedom, you don't have to worry as much about the toe box width like you do with closed toe shoes.
There are a handful of leather sandal companies who are willing to do this with many similar styles, but the best priced and most responsive I've found so far is Grecian Sandals, run by Natasa.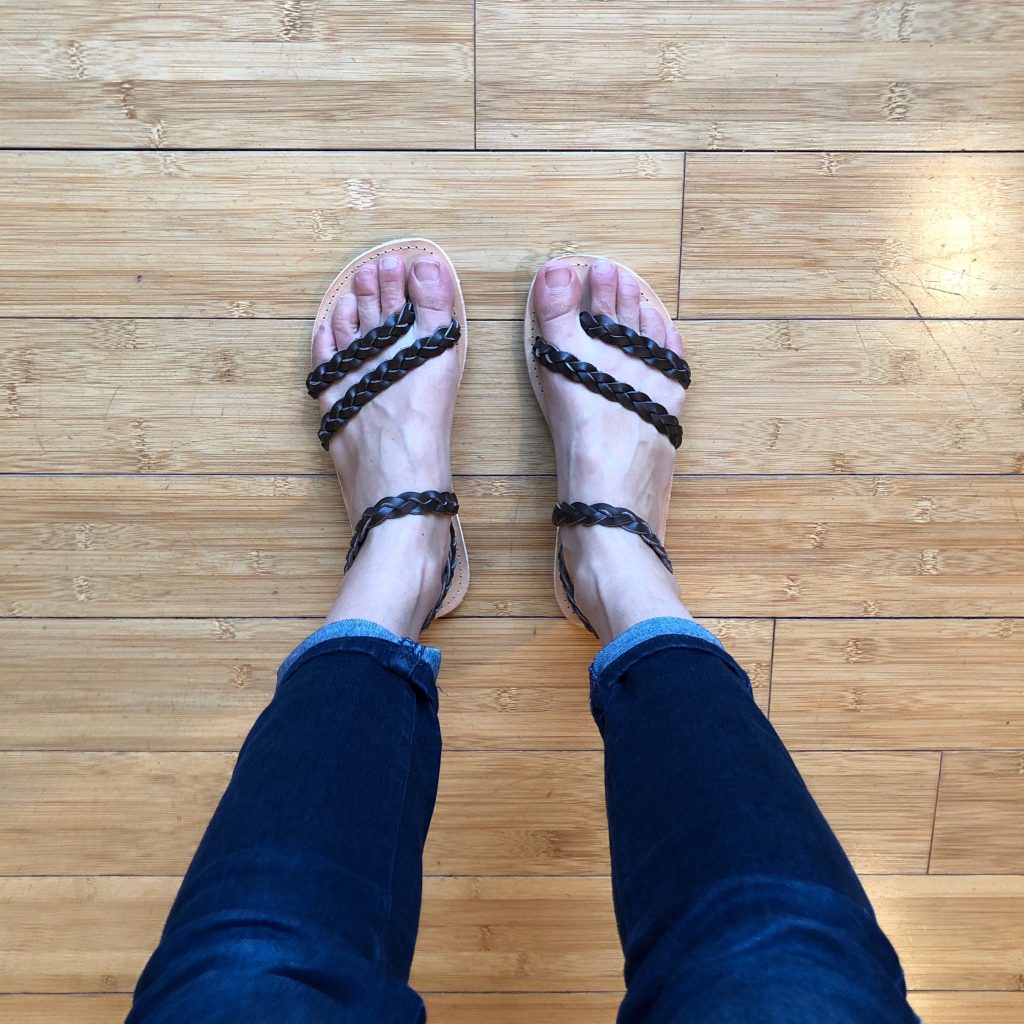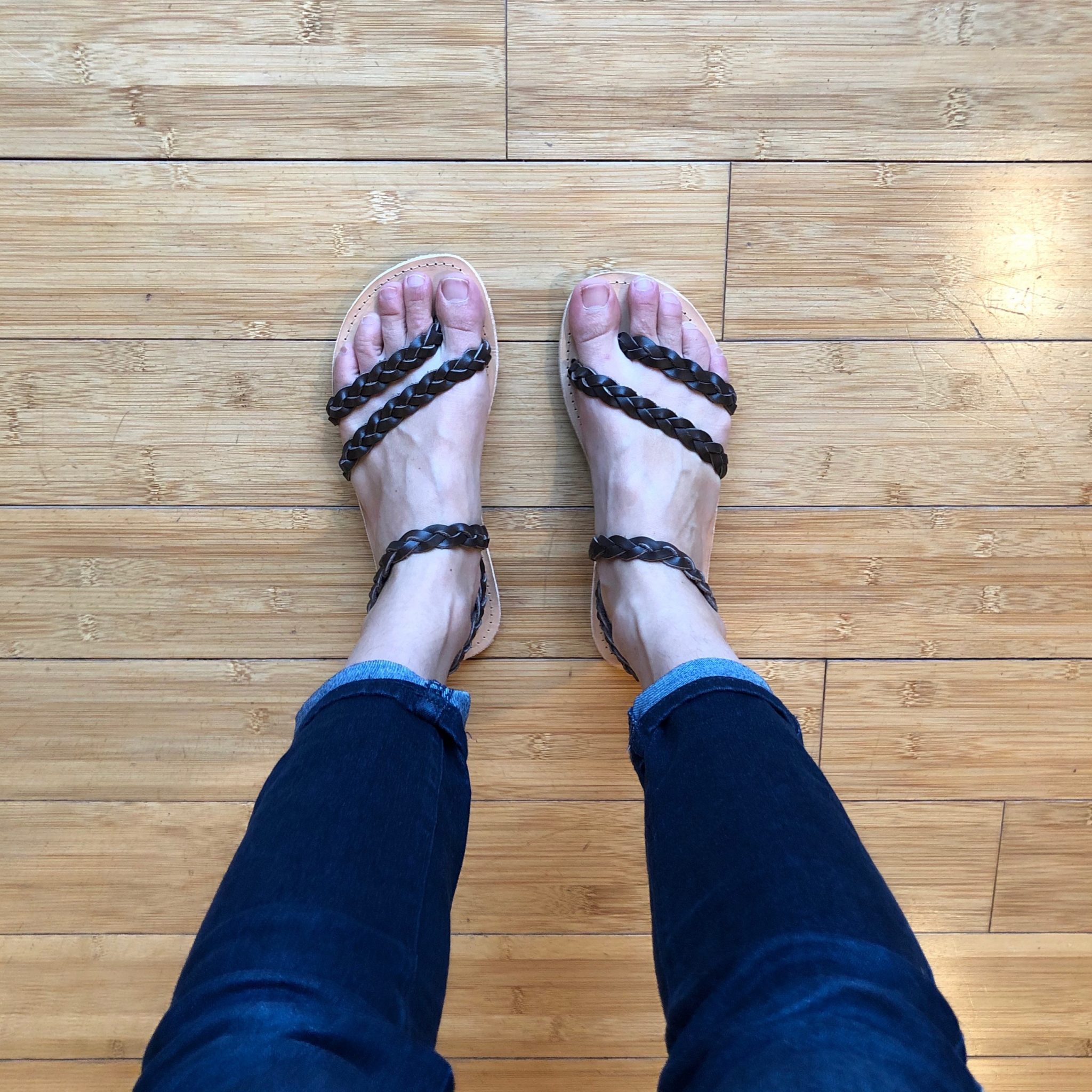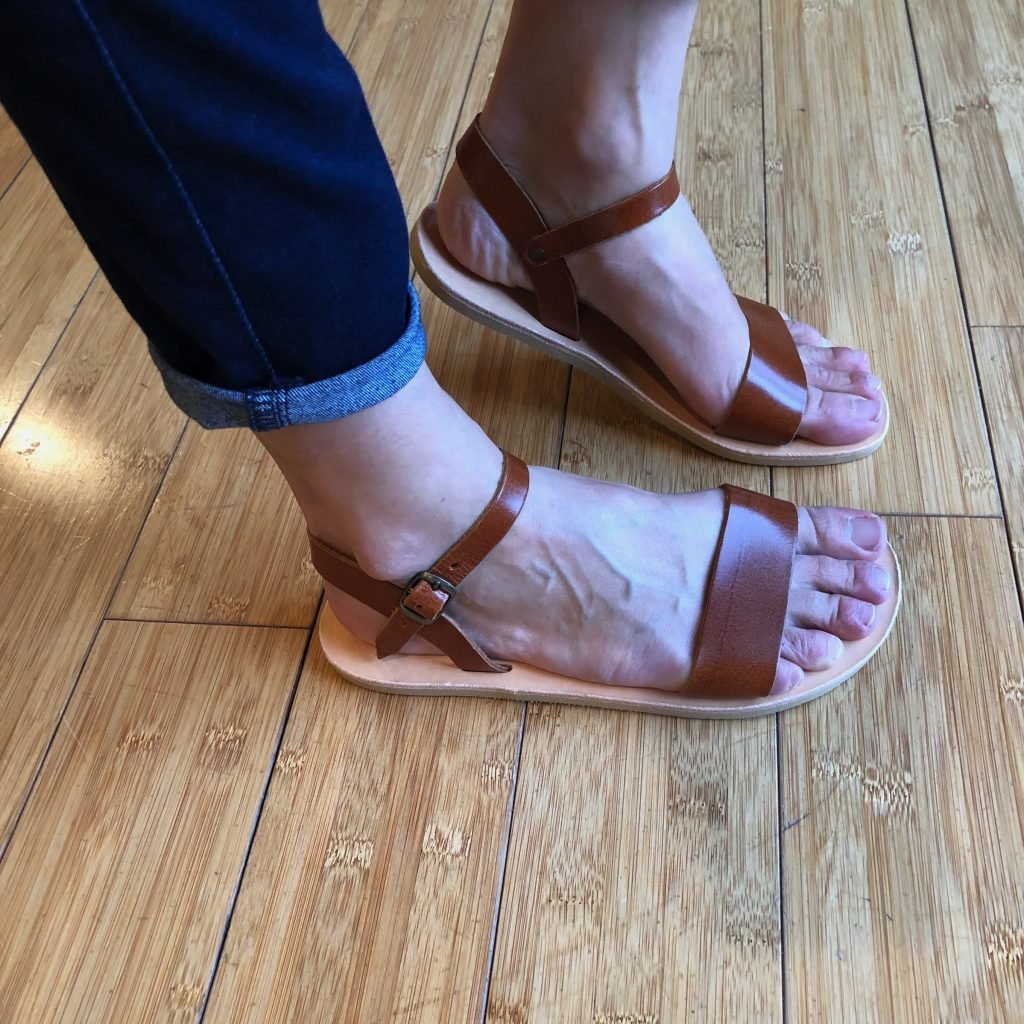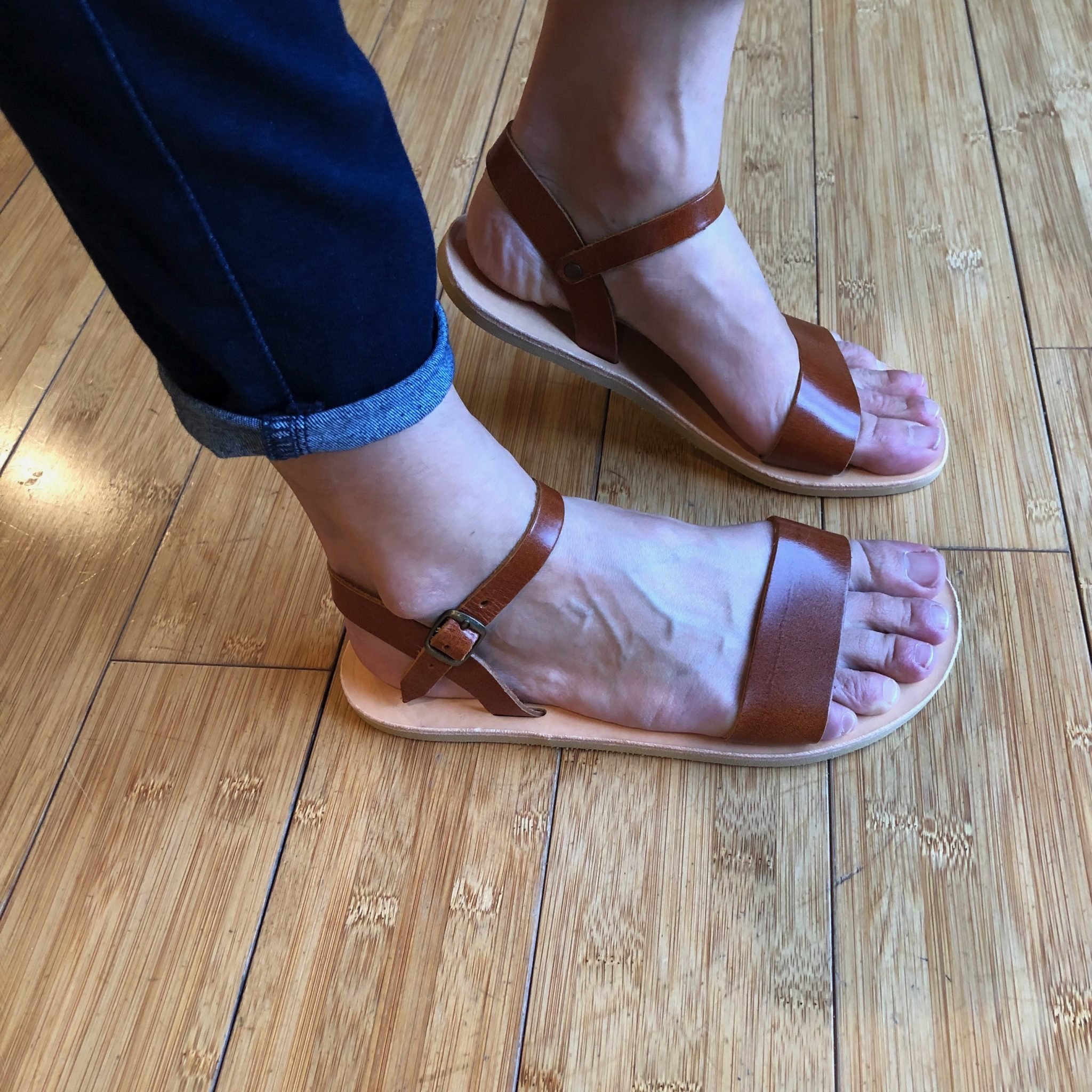 Natasa has responded to all my messages quickly and has been more than willing to accommodate my customization requests. She designs and makes all the sandals herself and has tons of options to choose from. If you wish to order a pair of completely flat sandals all you need to do is write in the notes at checkout that you want them made without any heel.
Her styles range from $40-$50 and shipping is $12 no matter how many sandals you order (read her policies here). Her soles are a synthetic material that come with a heel already attached, so in order to make them zero drop Natasa saws off the heel. It's done completely evenly and you can only tell when looking at the soles of the sandals.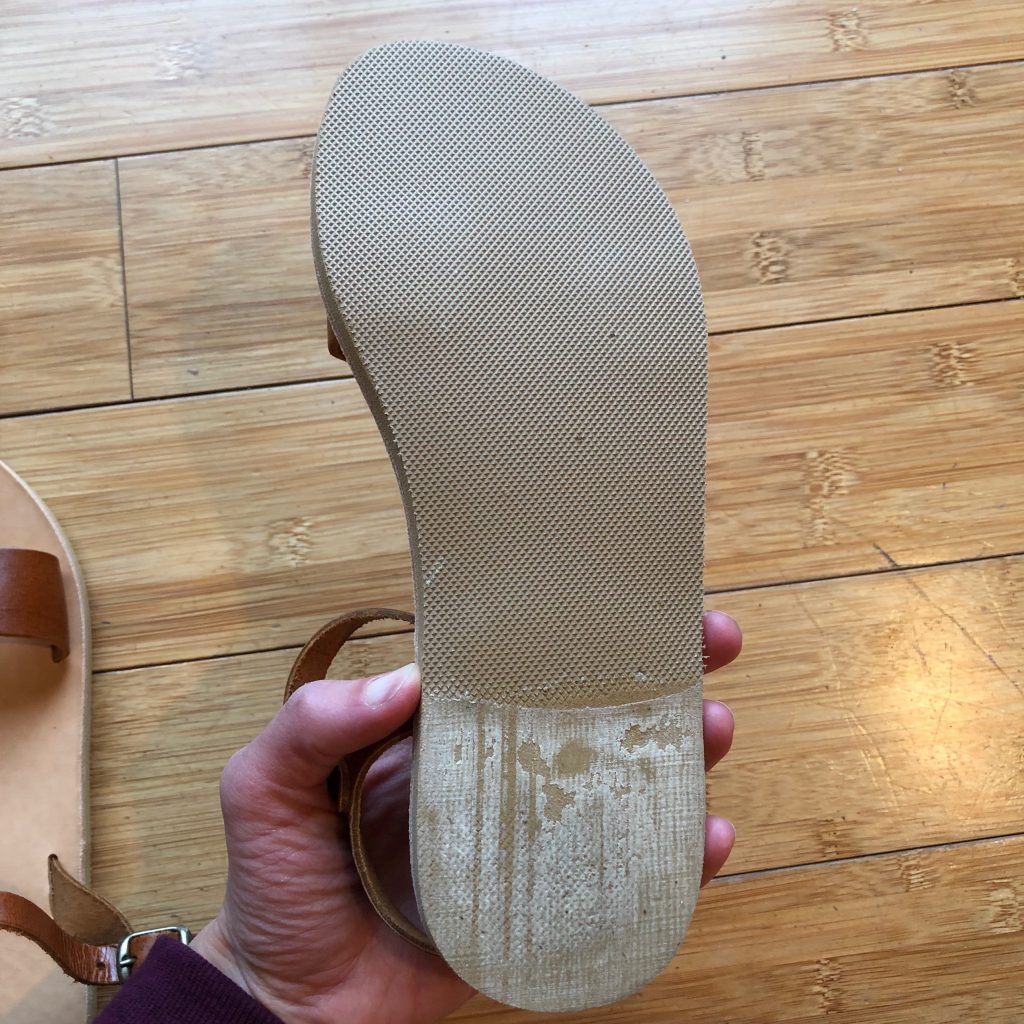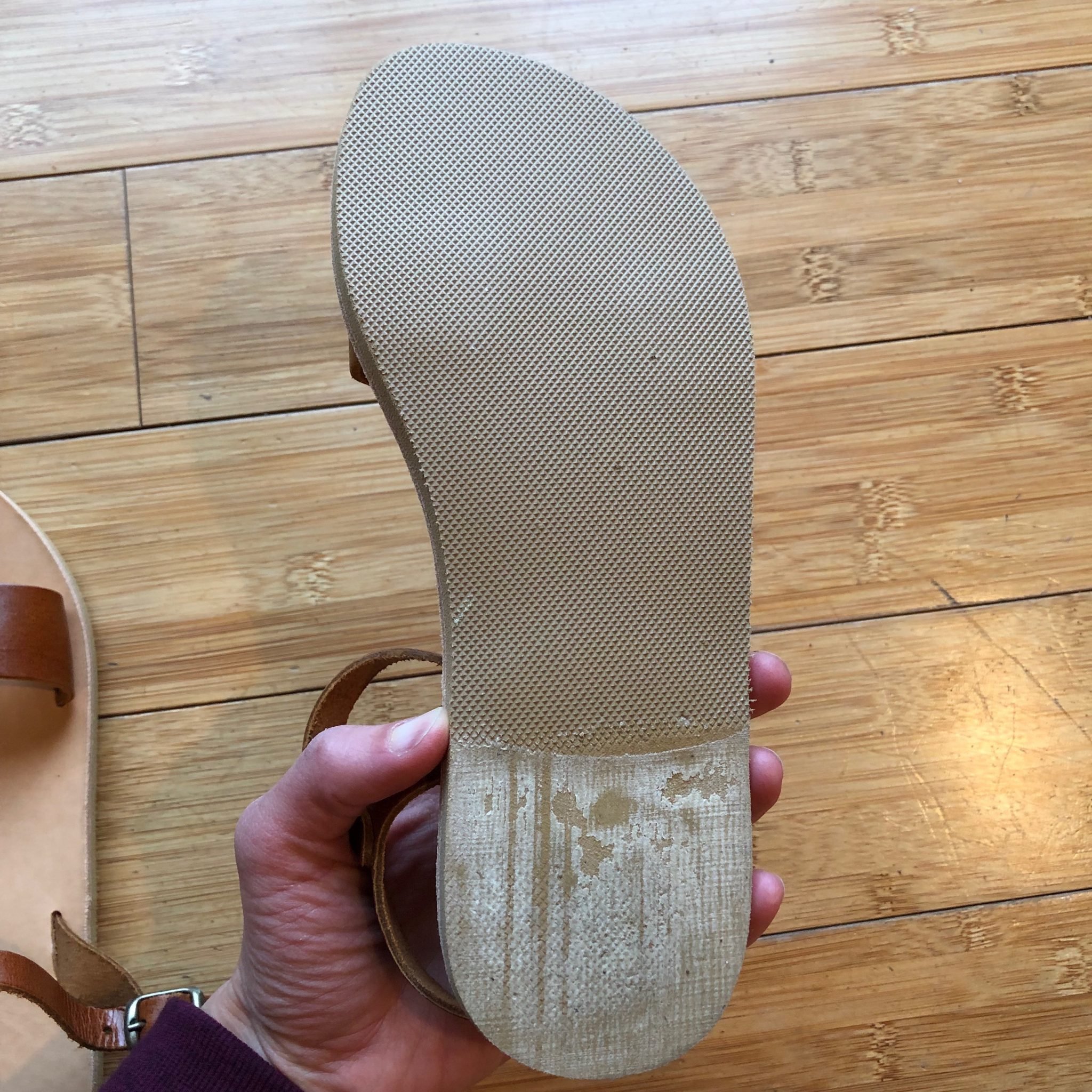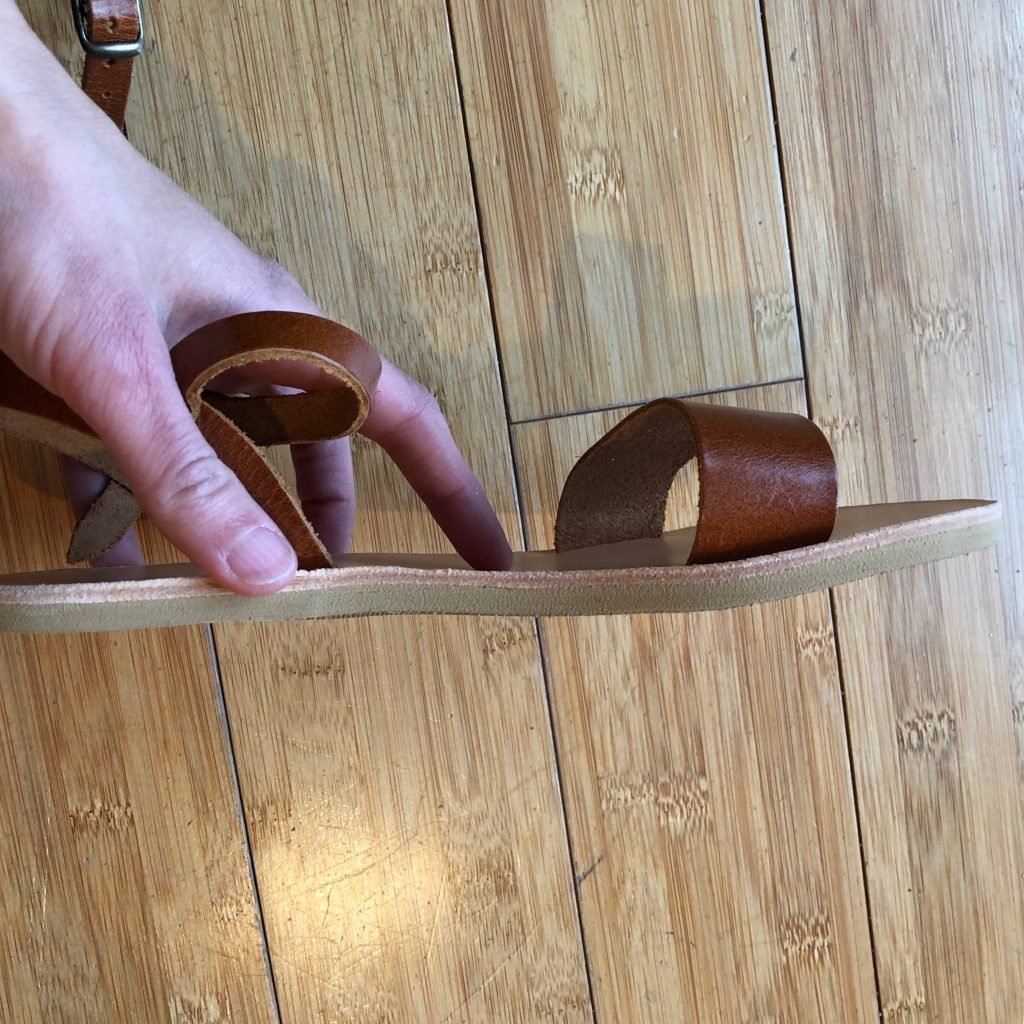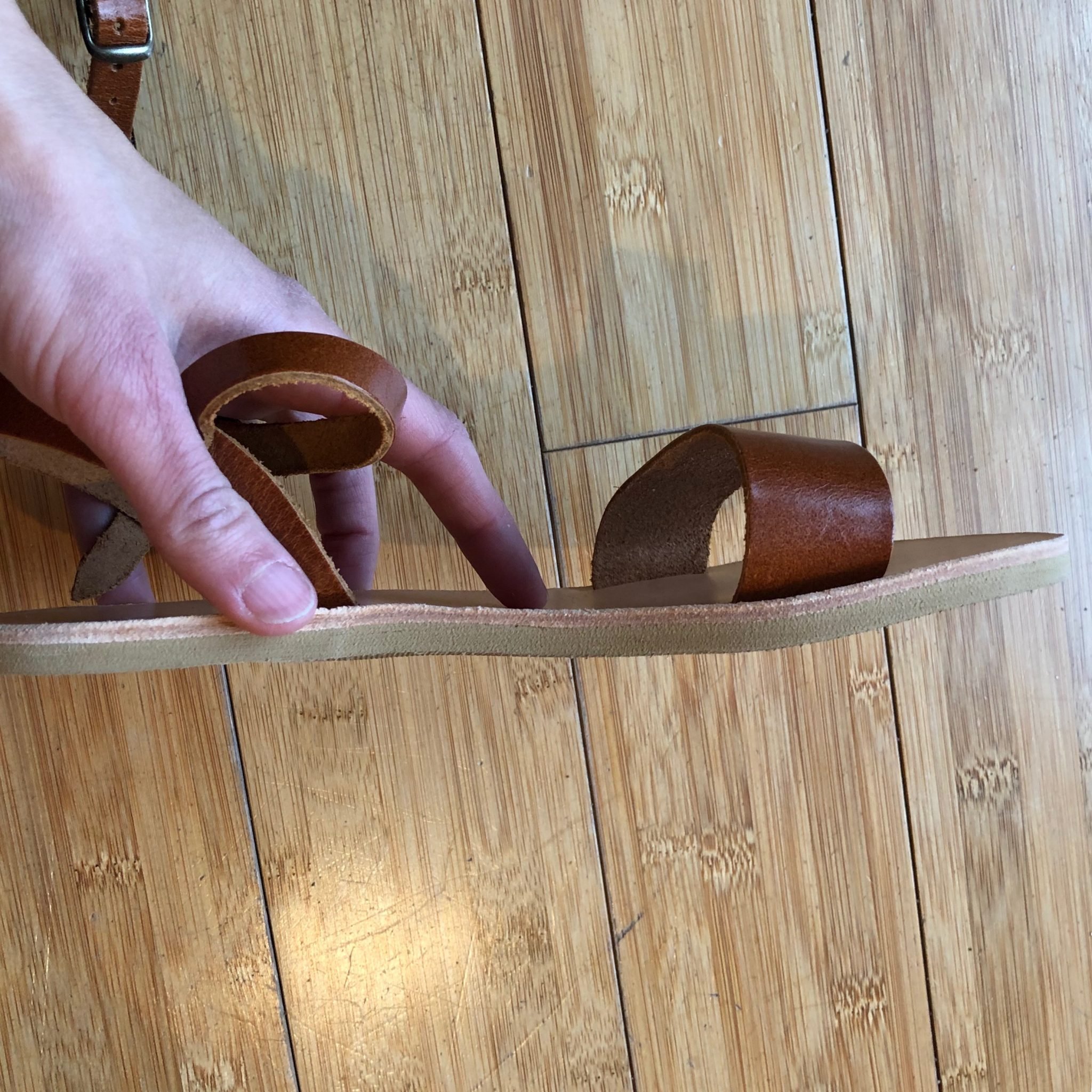 The soles are flexible, but on the stiffer side. After wearing them a summer they have loosened, but remain more stiff than my other shoes. The insole and sandal upper are made of unstructured leather, which definitely softens with wear.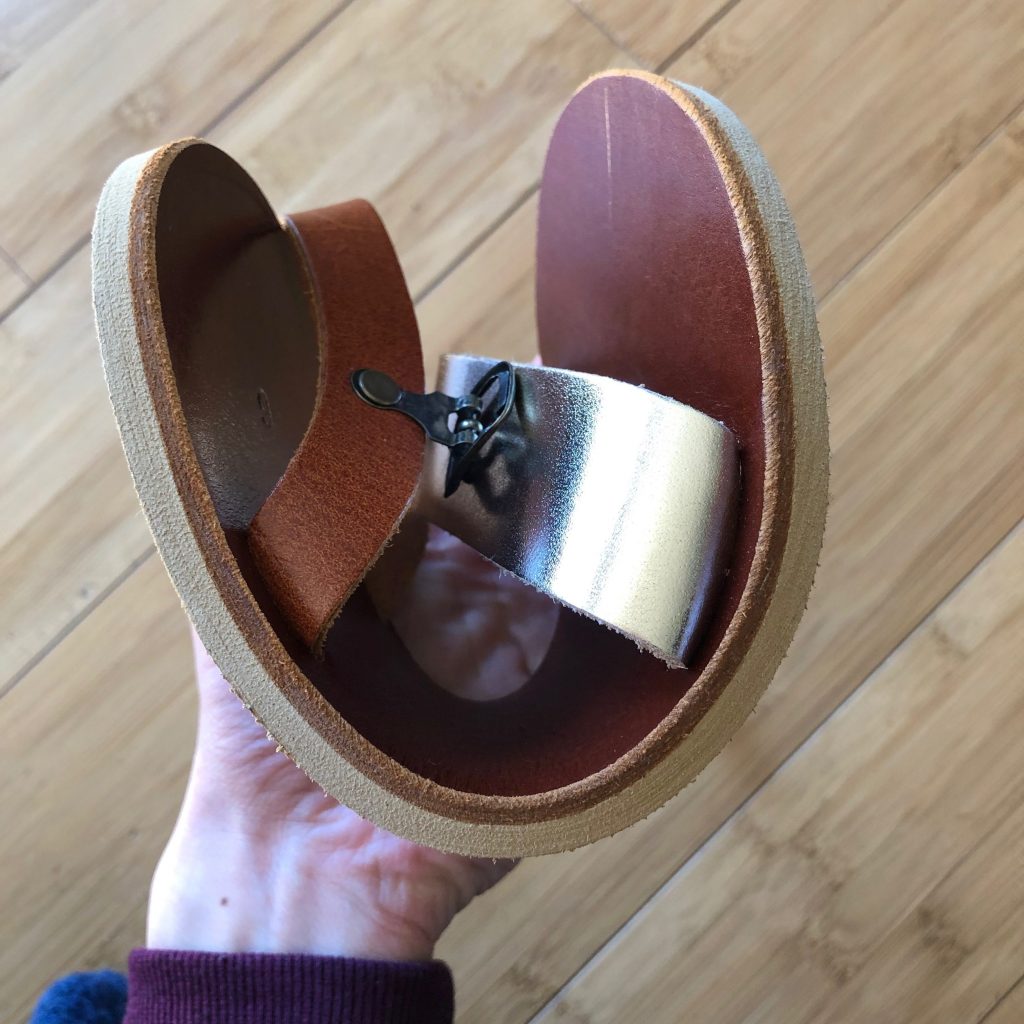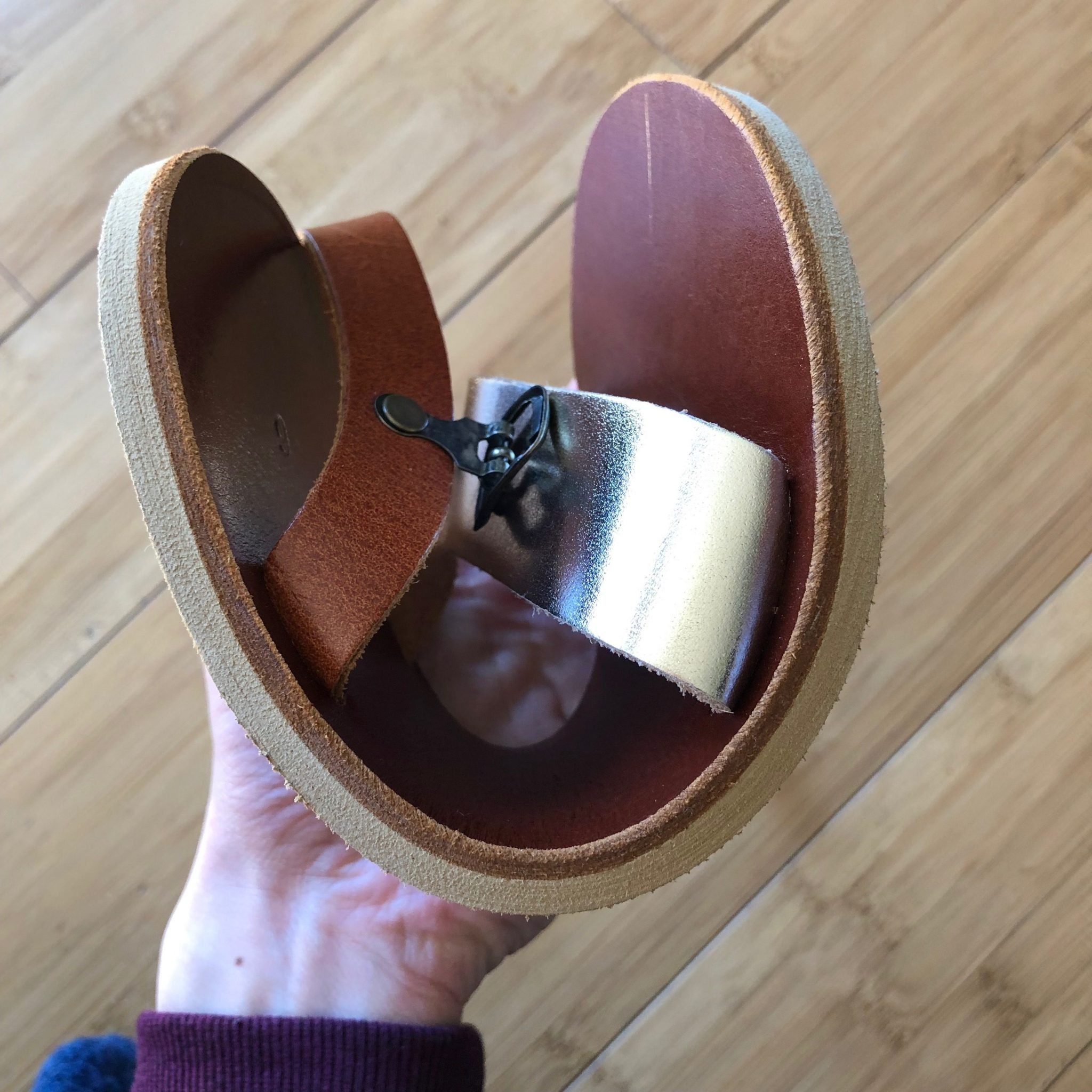 Not all of her styles will be toe friendly, so pay attention to strap placement (watch out for squished pinkie toes!). My favorite is this simple ankle and ball strap sandal. It's timeless and stylish and almost exactly like a pair of shoes I loved before I transitioned.
I used her size chart to determine I was a size 36, which according to her chart is a US size 5. Every size chart is different, so definitely measure and follow hers (included in the description of each listing) instead of ordering your usual size. And of course, reach out to Natasa with any questions you have.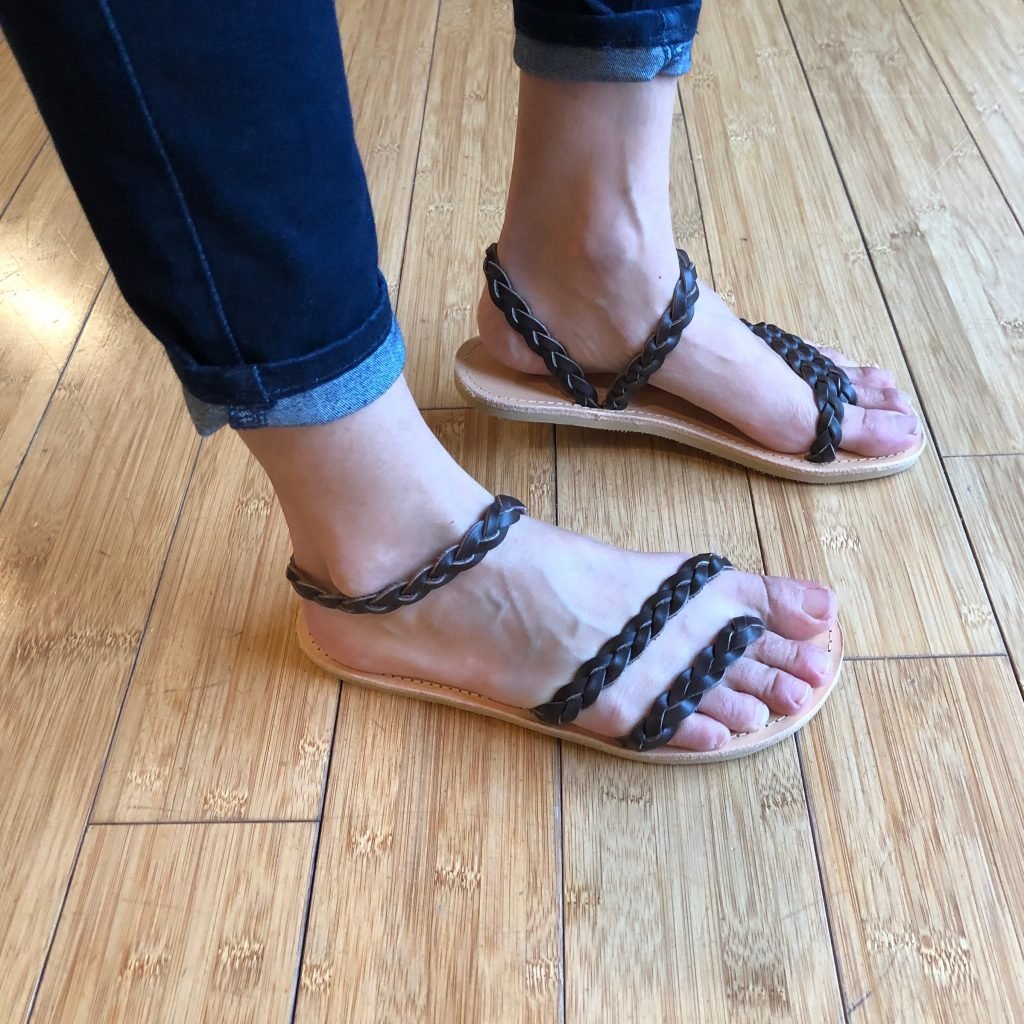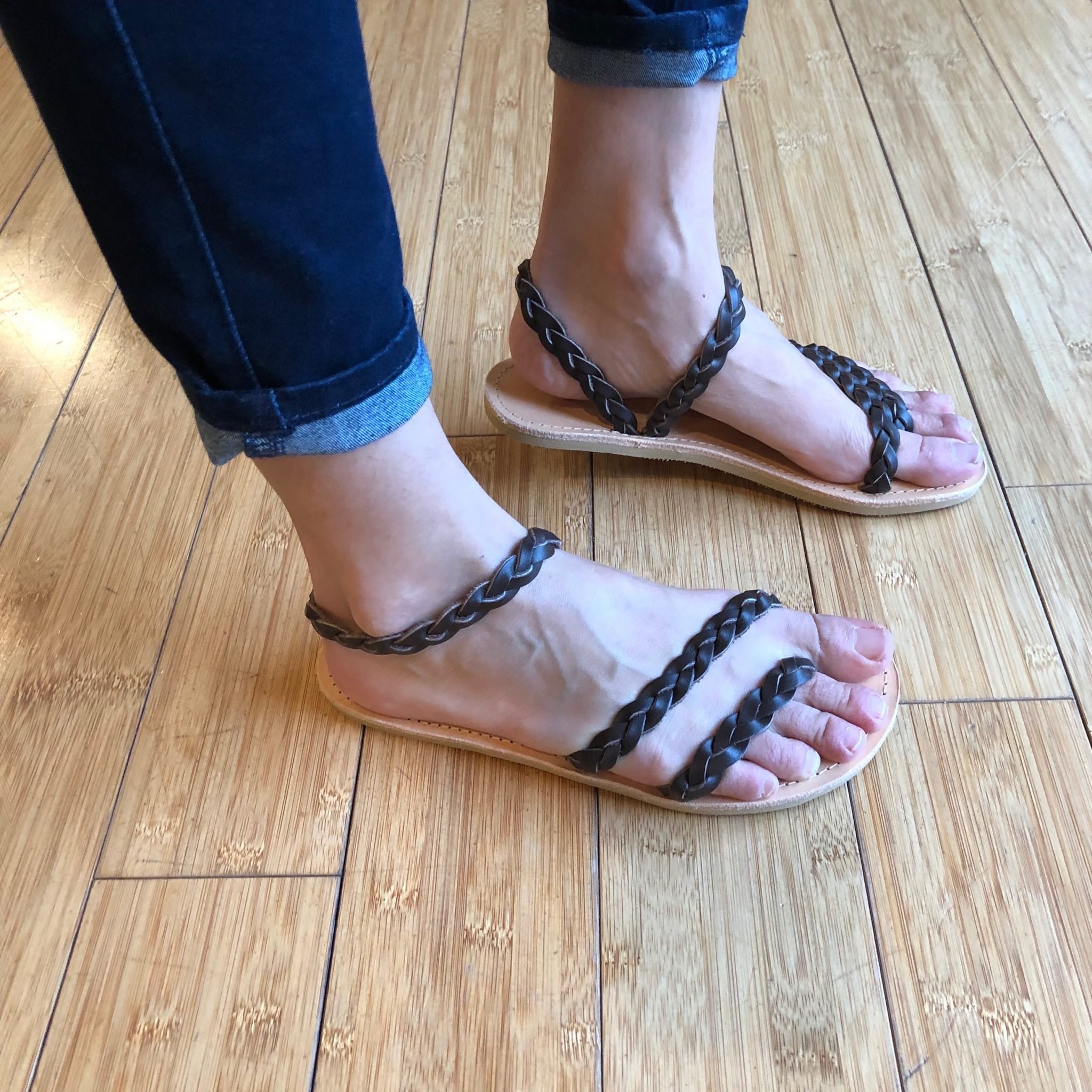 I asked for a little extra width in the ball strap when I ordered mine and they came out lovely. The strap placement is good; over the ball of my foot but not pressing my toes inward. It's hard to tell in the pics, but the leather is not tight over my toes and they can move and splay while I walk (my pinkie toe naturally turns in a little).
Many of my readers have already ordered sandals from her shop, and she's been great to accommodate everyone! Remember these are handmade and coming from overseas, so you'll have to be patient for a few weeks while they get to you. They are worth the wait!
I'd love to hear how your Grecian Sandals work out for you!