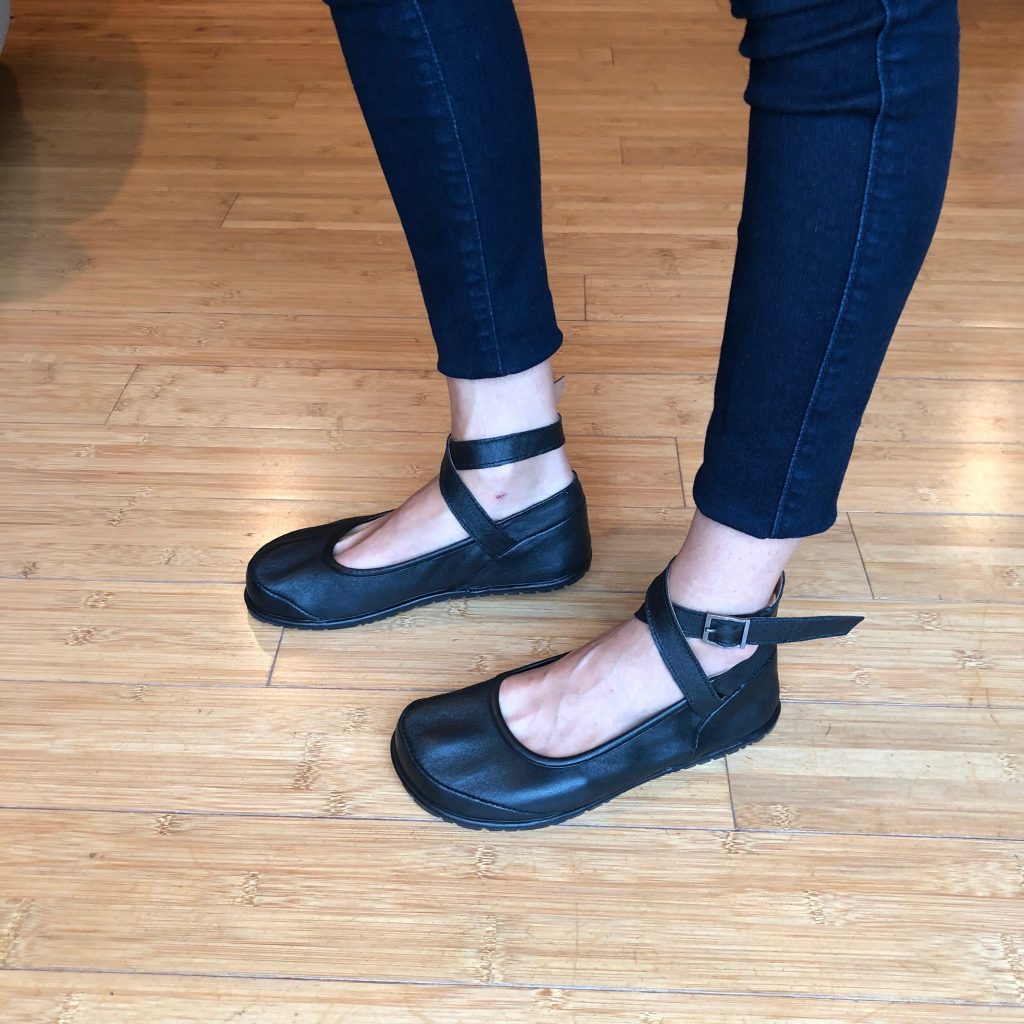 Use code ANYA for 10% off your purchase!
Magical Shoes is one of those brands I used to stalk occasionally, but never knew much about. They caught my eye with all the new styles they've debuted recently, and once Correct Toes reviewed a pair I had to try them out for myself!
Fit
Over time I've noticed that it's getting harder for me to find dress shoes that really mimic being barefoot: my toes are usually still squished, or the shoe feels like it's falling off. So I was pleasantly surprised when I discovered how much space I had in these Ballerinas without them being overly floppy.
I have thin, low volume feet and have quite a lot of space in these. They feel best to me with my NorthSole insoles, but I can comfortably wear them without as well. These will be great for people with high volume feet.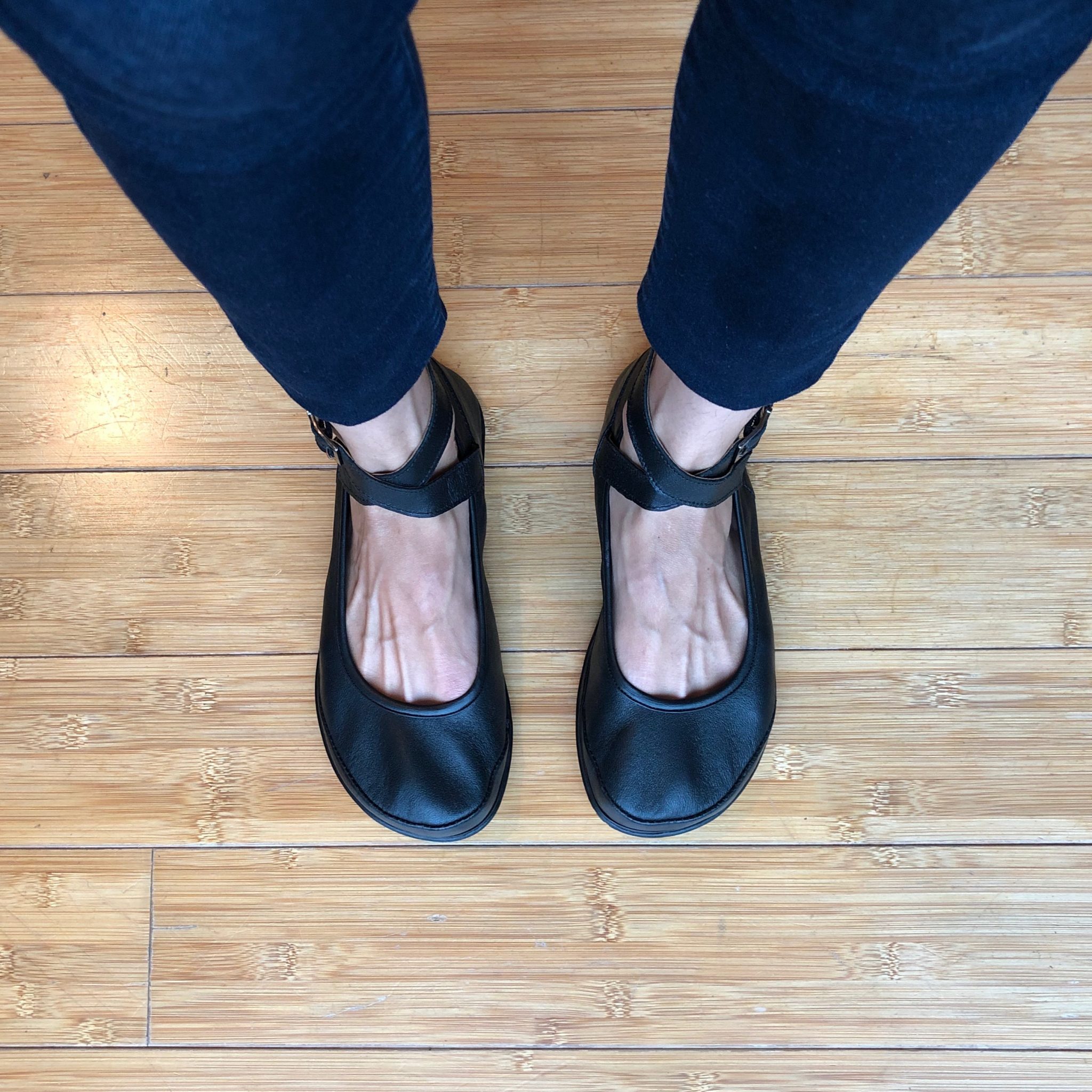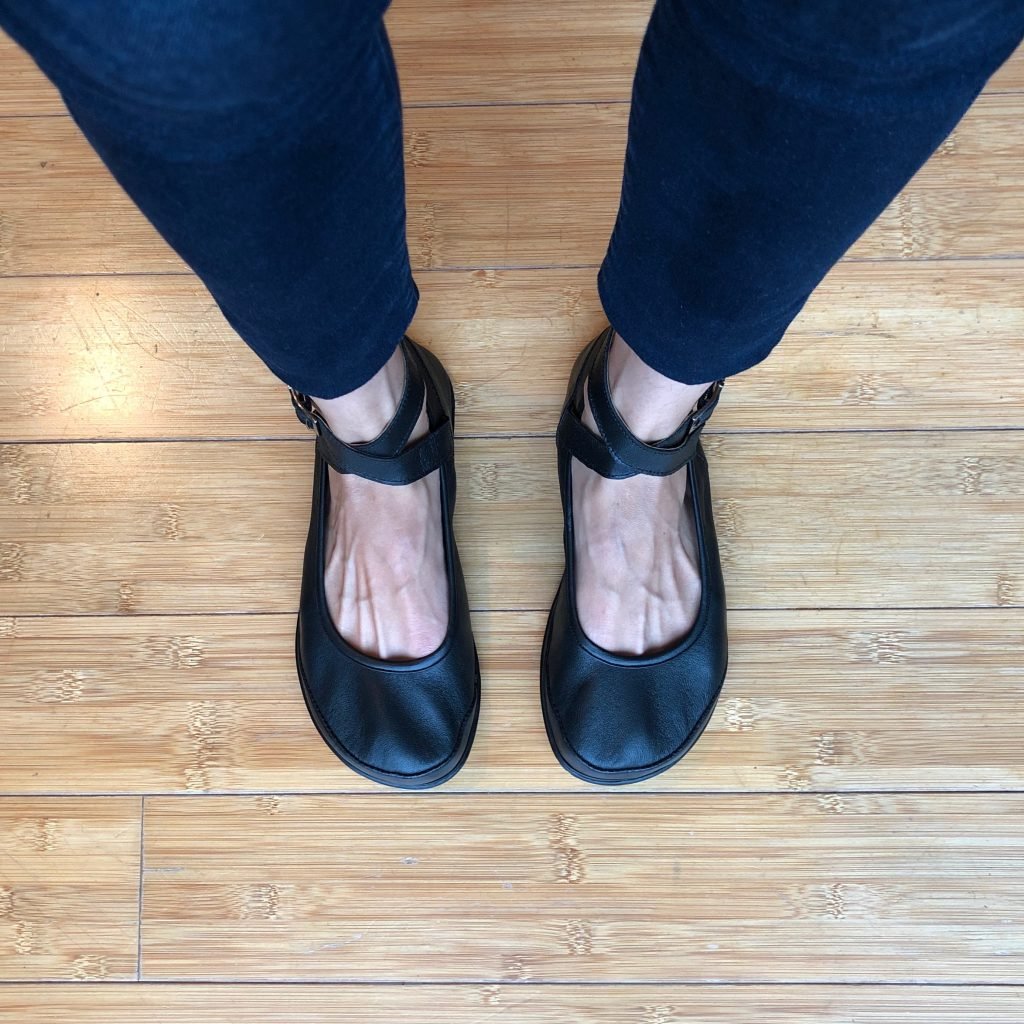 My toes are not at all squished, which is hardly ever the case with a brand new shoe, and the ankle strap keeps them secure so I don't have to grip. They are extra wide and there is some gaping on the sides, but adding my insole helps fill up the space.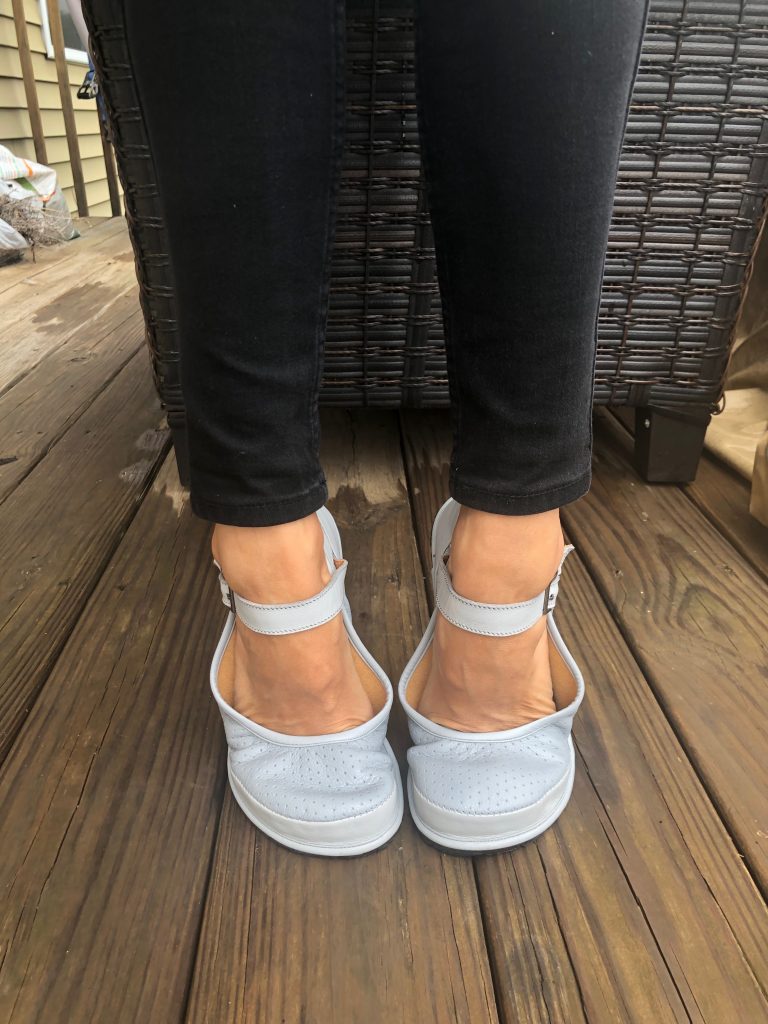 The sole is 5mm thick and the whole shoe weighs around 160 g, so they're really lightweight and the ground feel is great. I think it's safe to say that these are the first truly barefoot women's dress shoe I've tried!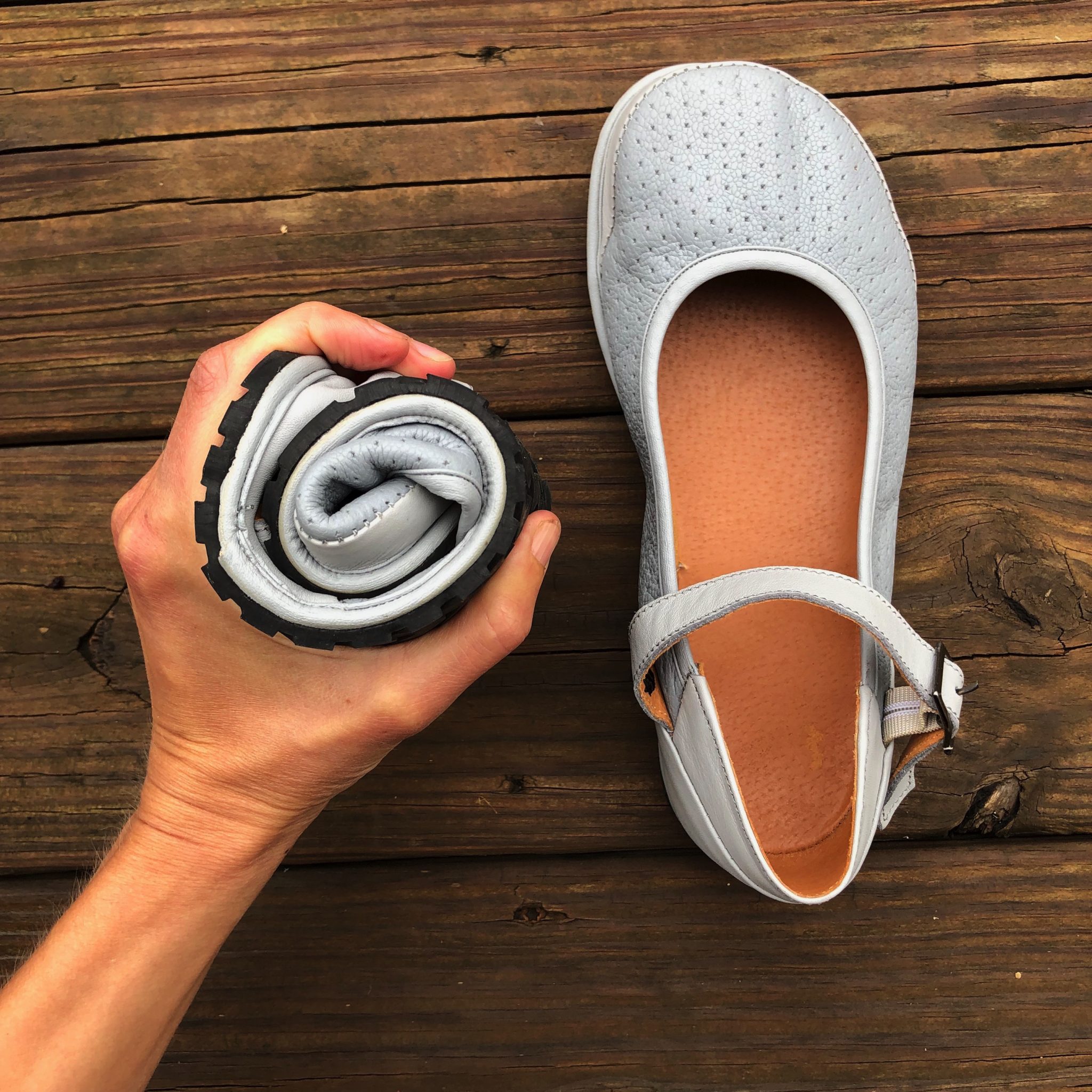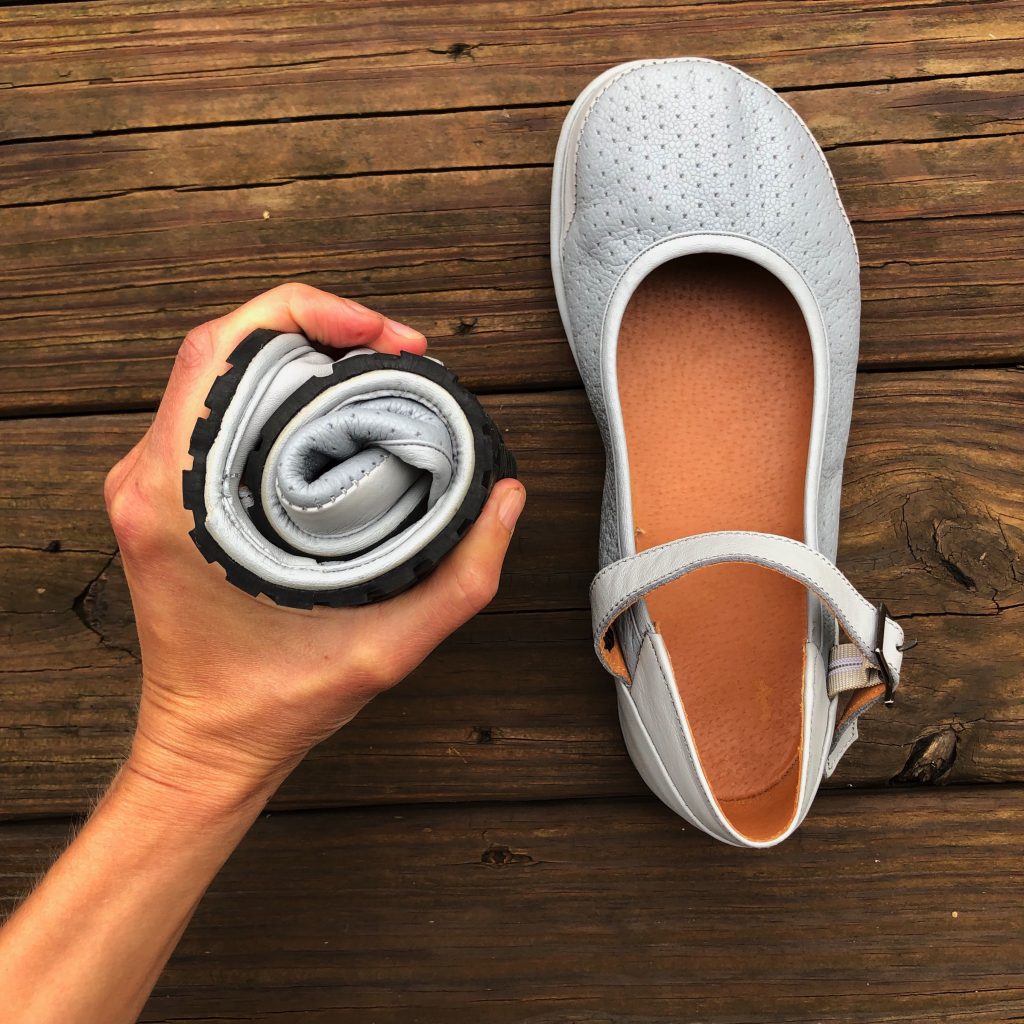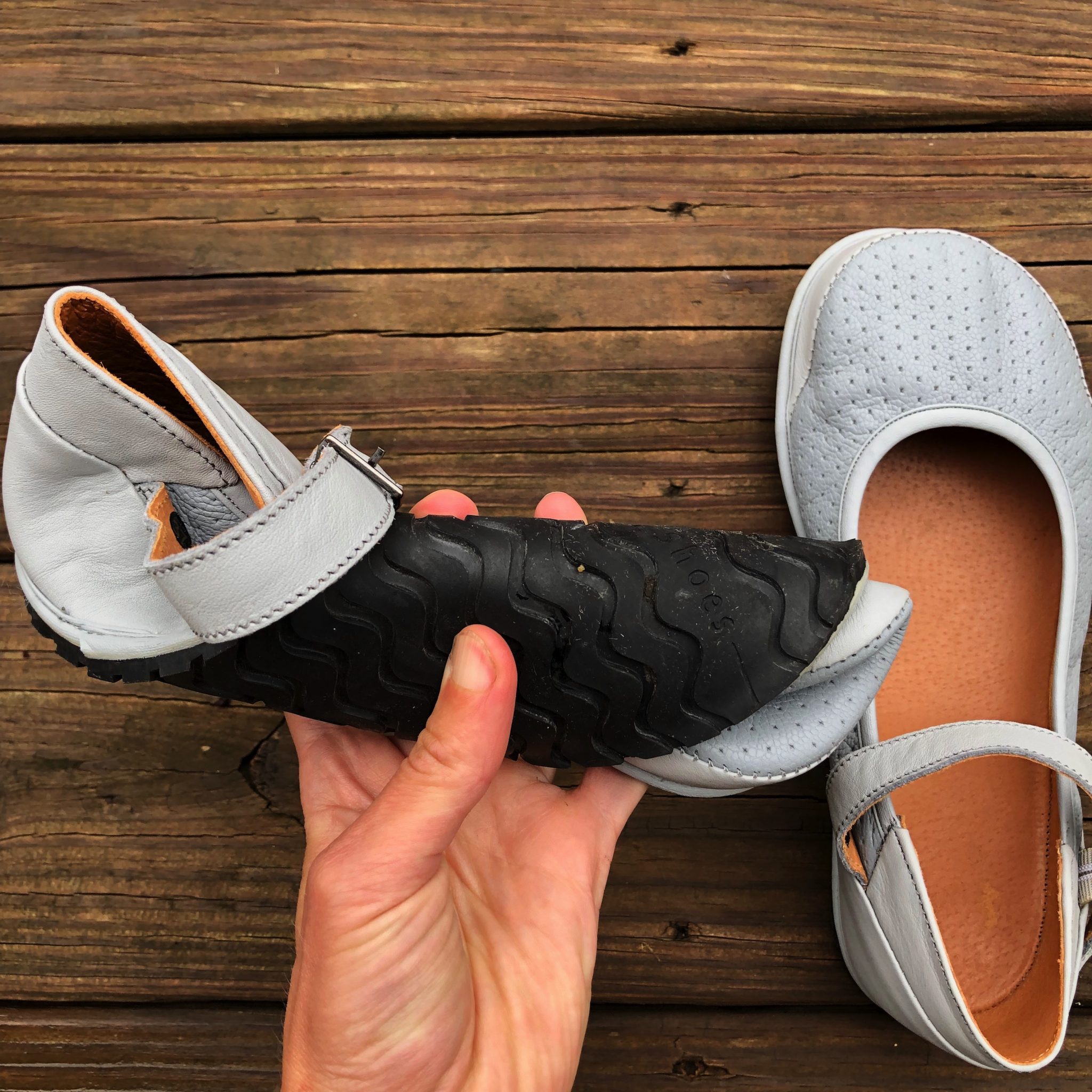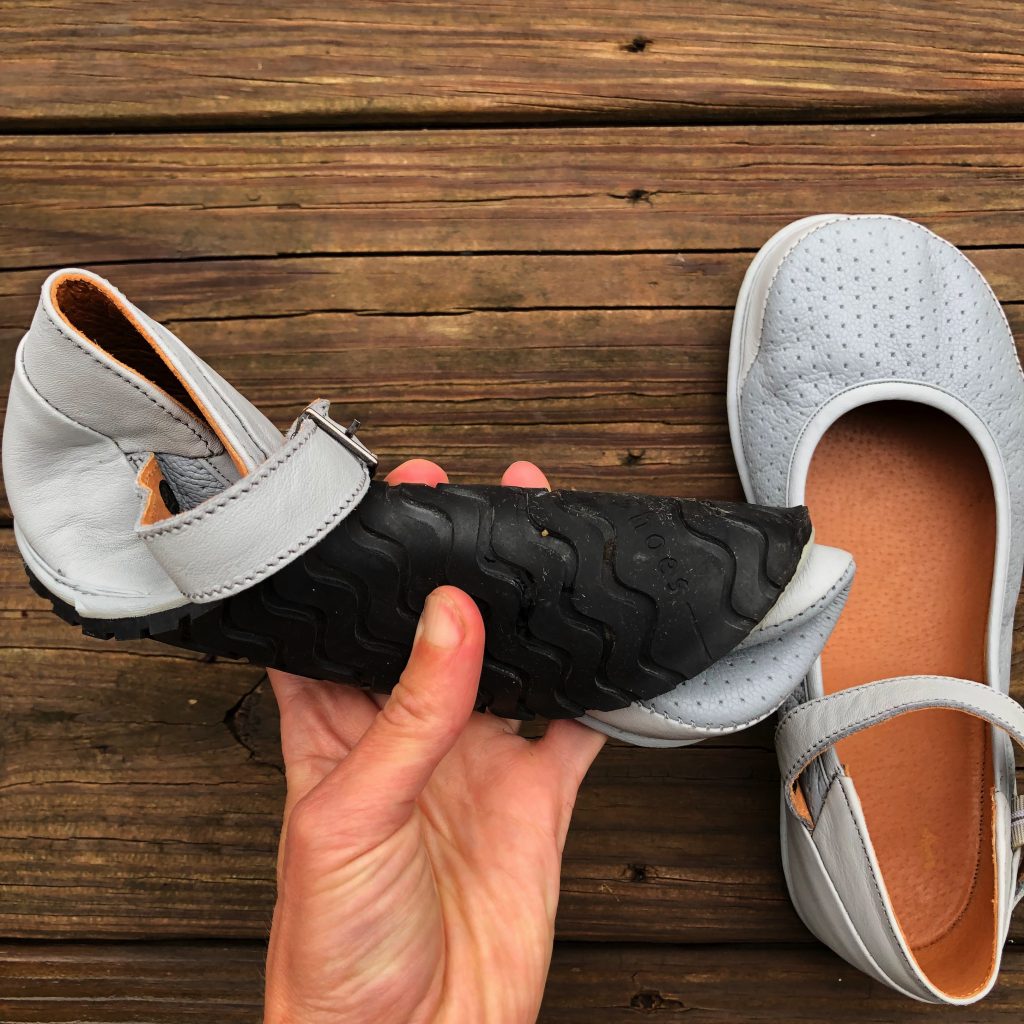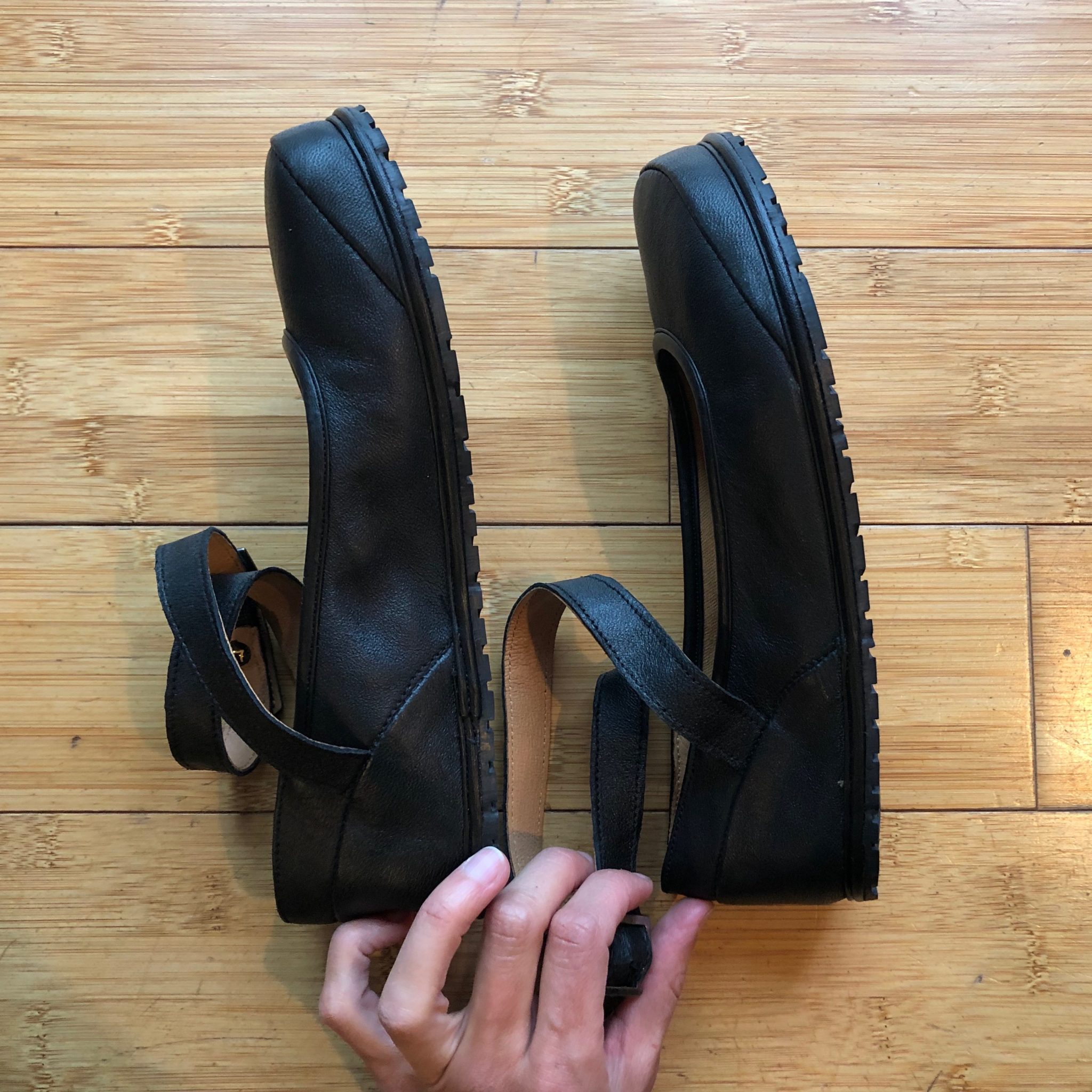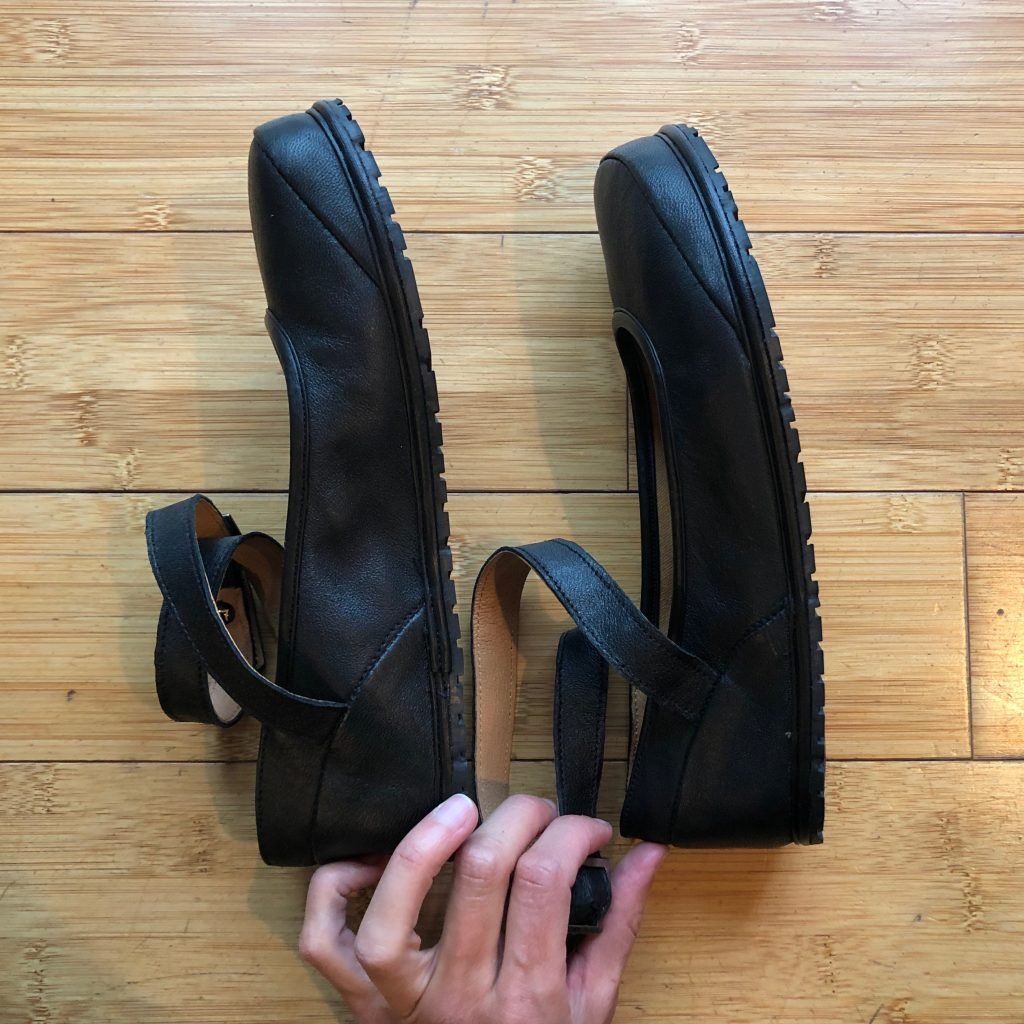 Sizing
I normally wear a size Eu 36, but the smallest size these are made in is a 37. After checking their size chart the 37 seemed like it would fit, and it turned out it does if not a touch big. I'd recommend sizing up a half size if you're between sizes, but their size chart (on each product page) should orient you to the right size.
Materials
The Ballerinas are made of a really soft leather and lined with cotton, so these feel comfortable on the feet and don't cause me to sweat. The leather itself is thin and pliable, making them good for warmer weather (I'd probably freeze in them on cold ground). I'm picky about my shoe material since I don't wear socks, and these hold up to my standards.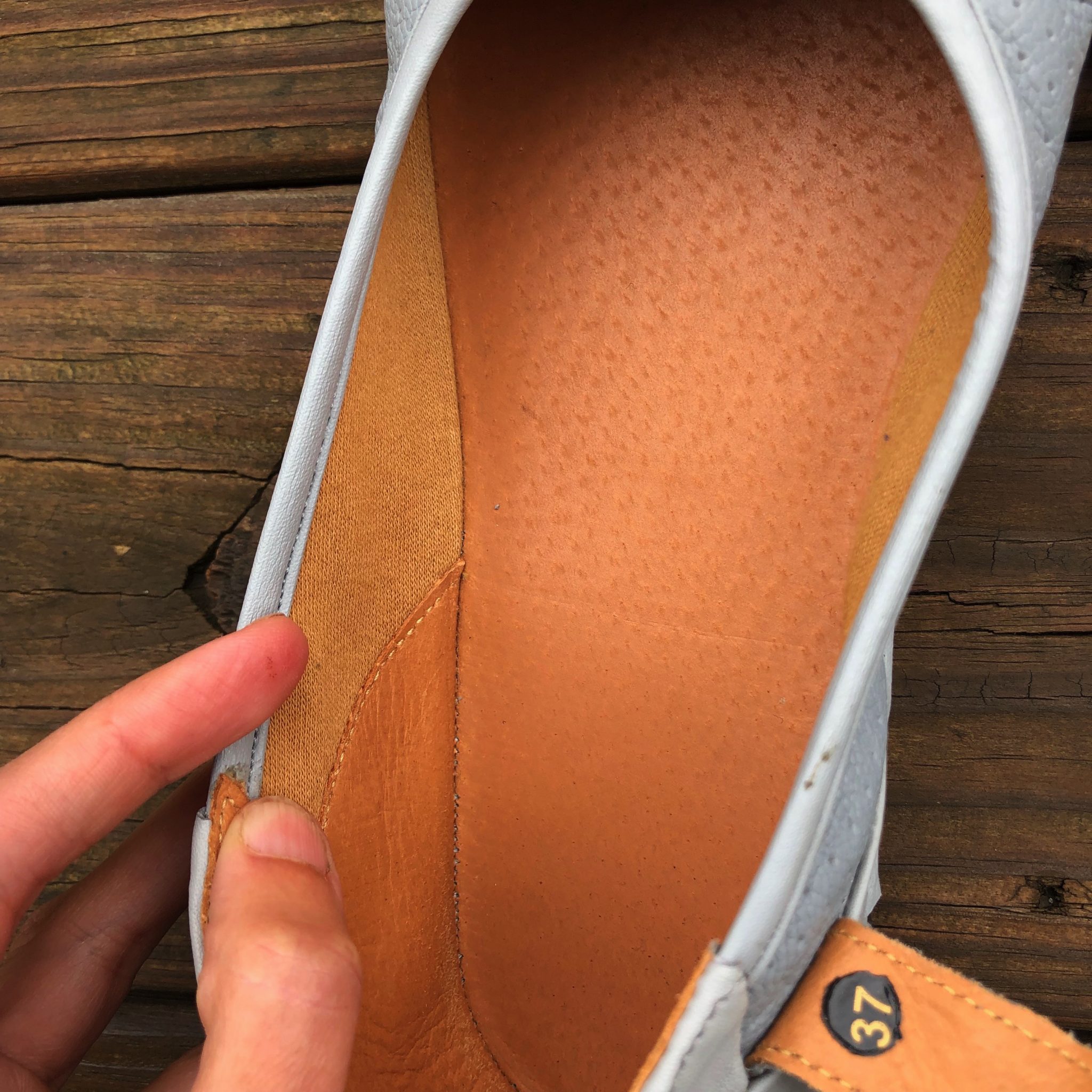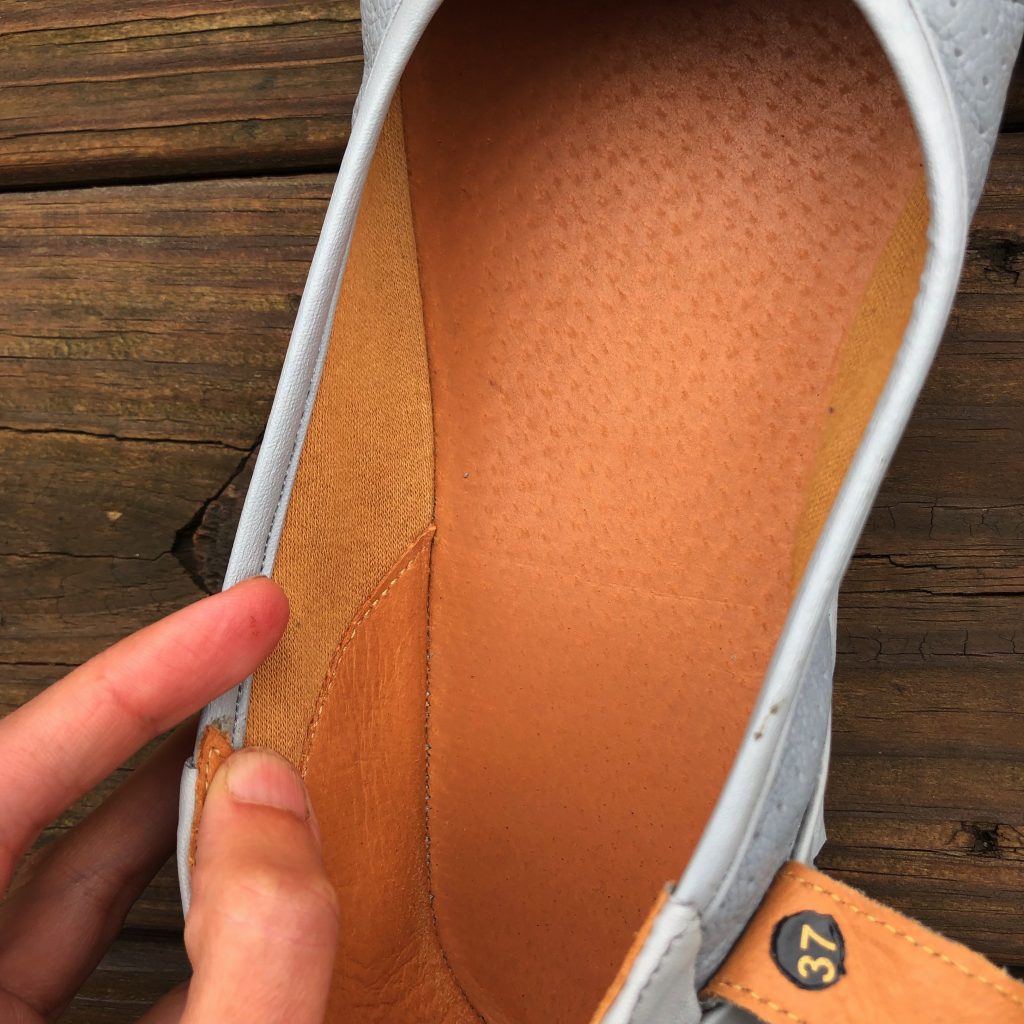 The outsole is rubber with good traction. I had to hammer another hole in the buckle strap on the Anna flats, but that was a quick fix. And I am planning on adding a little black band to hold the excess strap down (it pokes out quite a bit on mine).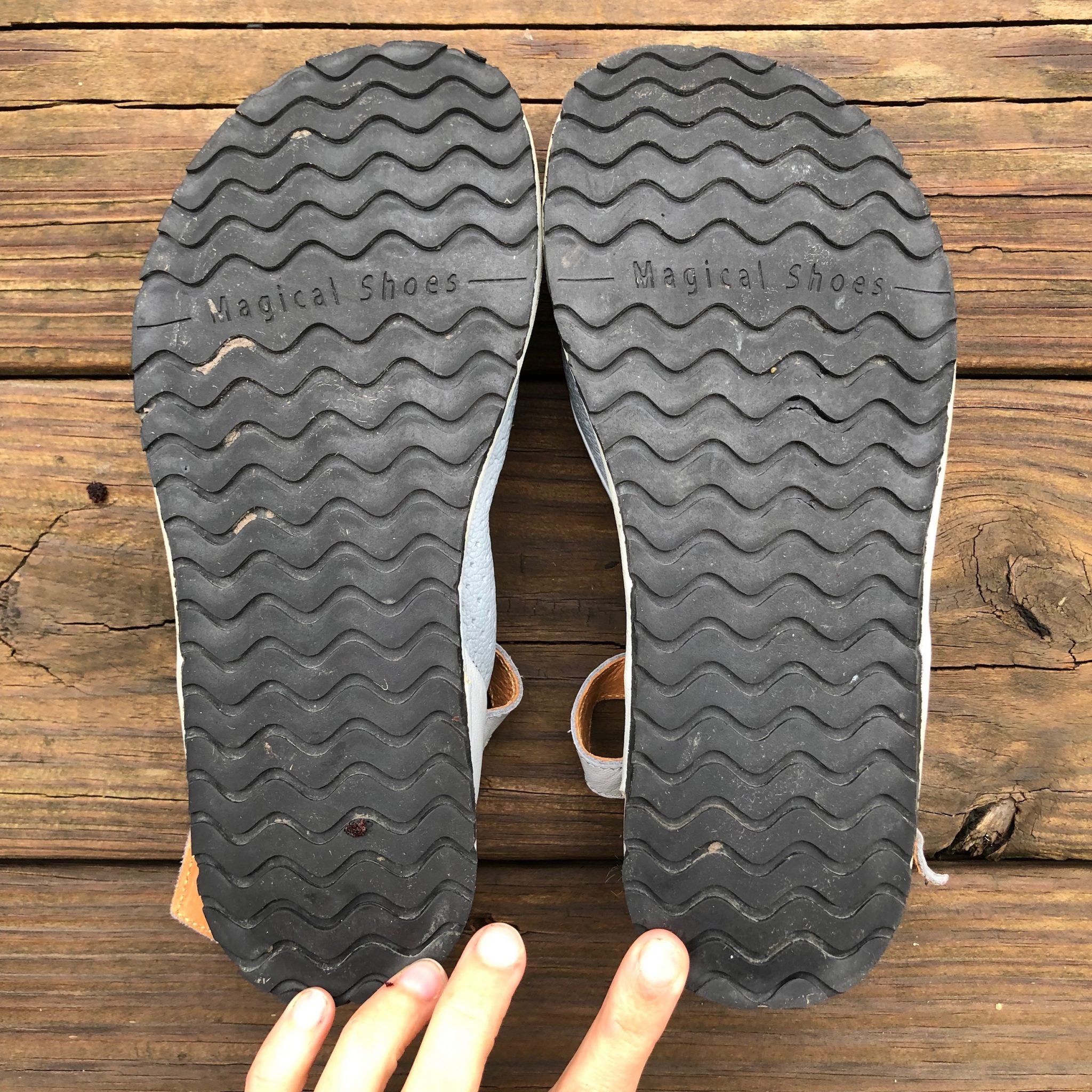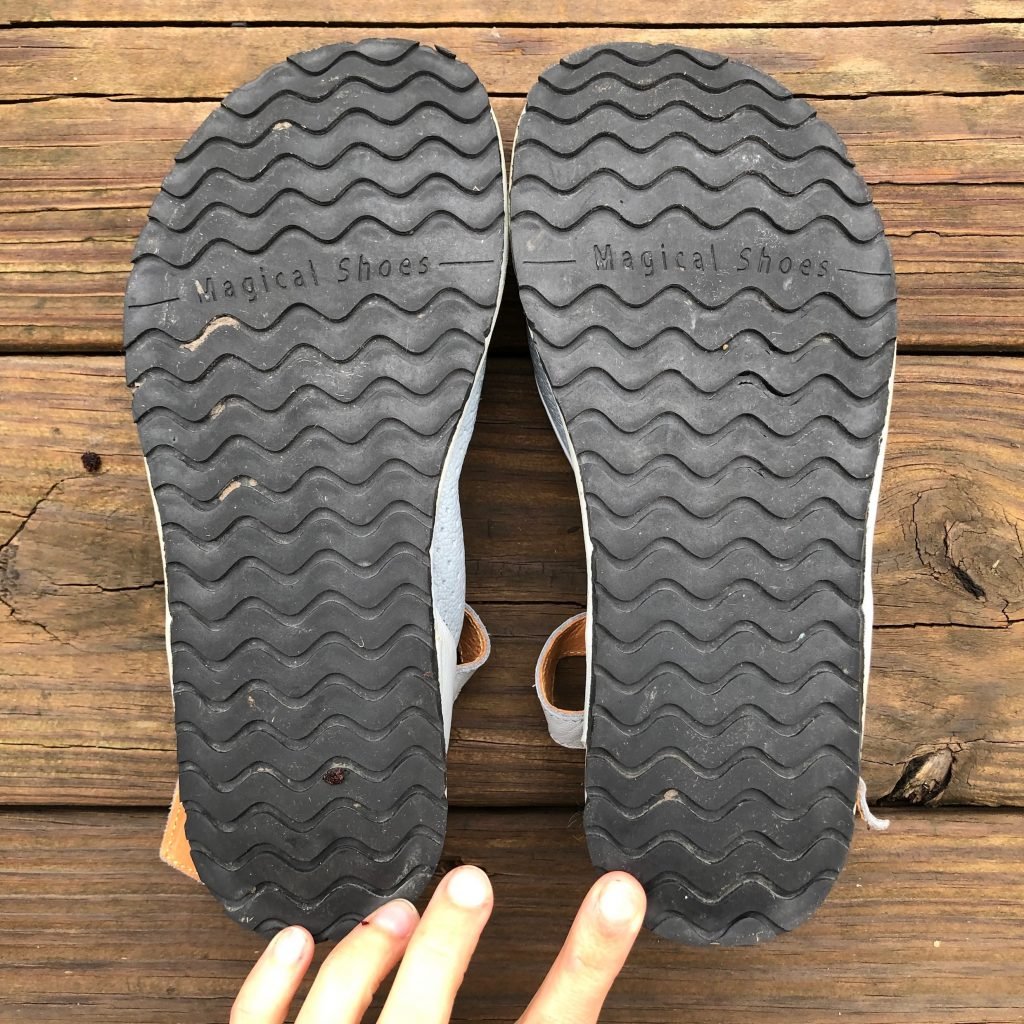 Aesthetic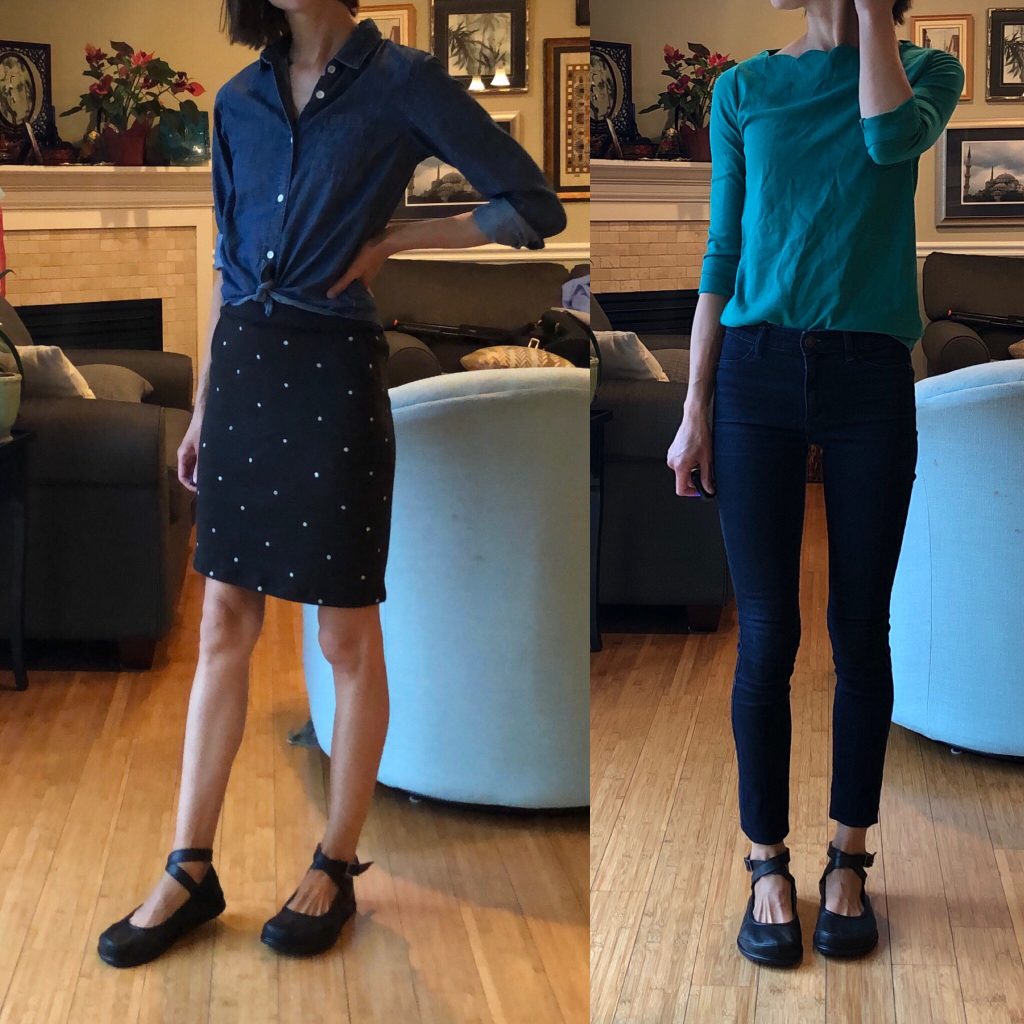 Magical Shoes has two flat styles, the Emma and Anna. The Anna is my favorite with a cute cross strap and smooth leather. The Emma flat has a sportier look with perforated leather and a buckle strap. Both come in the same colors (black, beige, pink, green, blue/grey). The Emma flat in this review is Pastel Blue, but it looks more like a bright grey to me.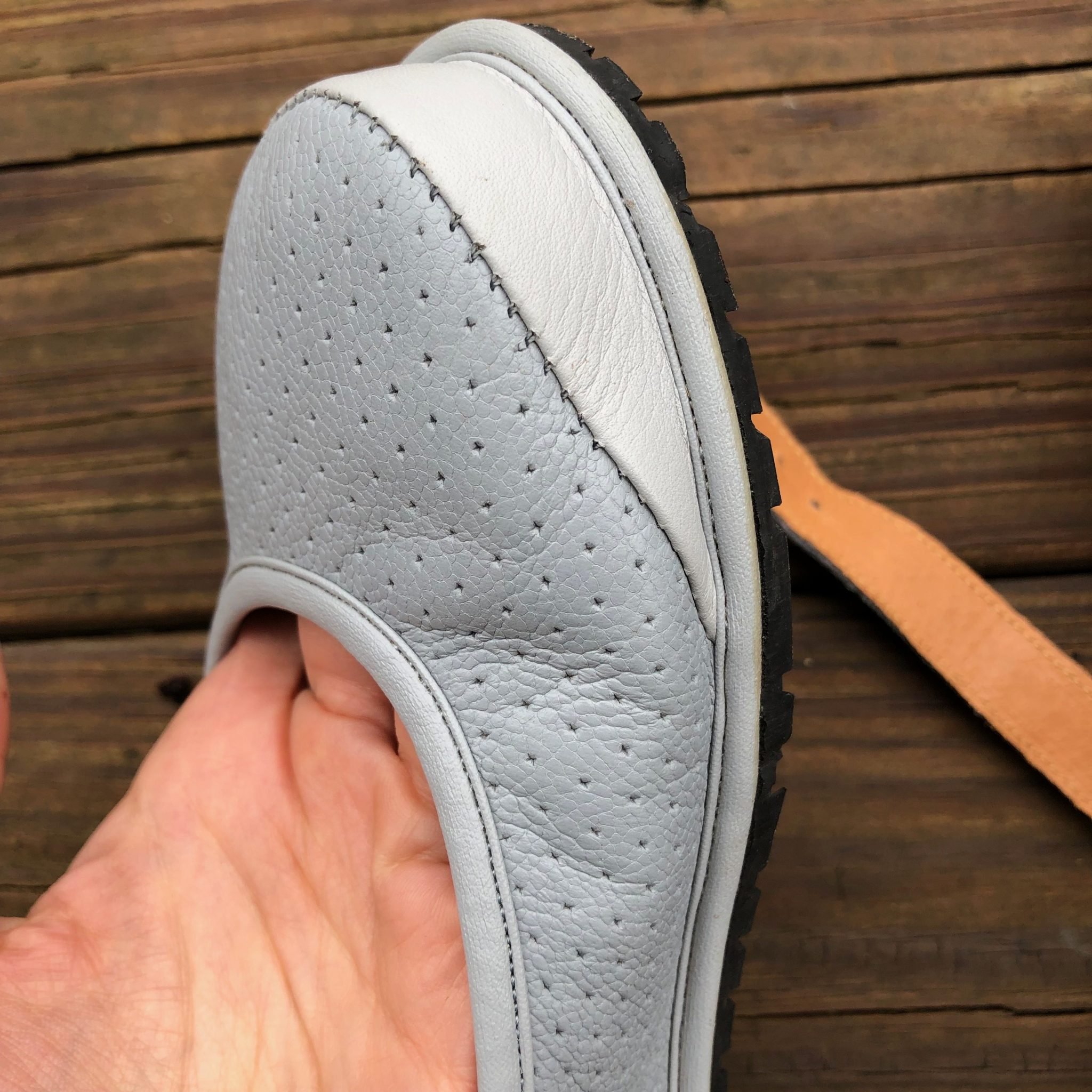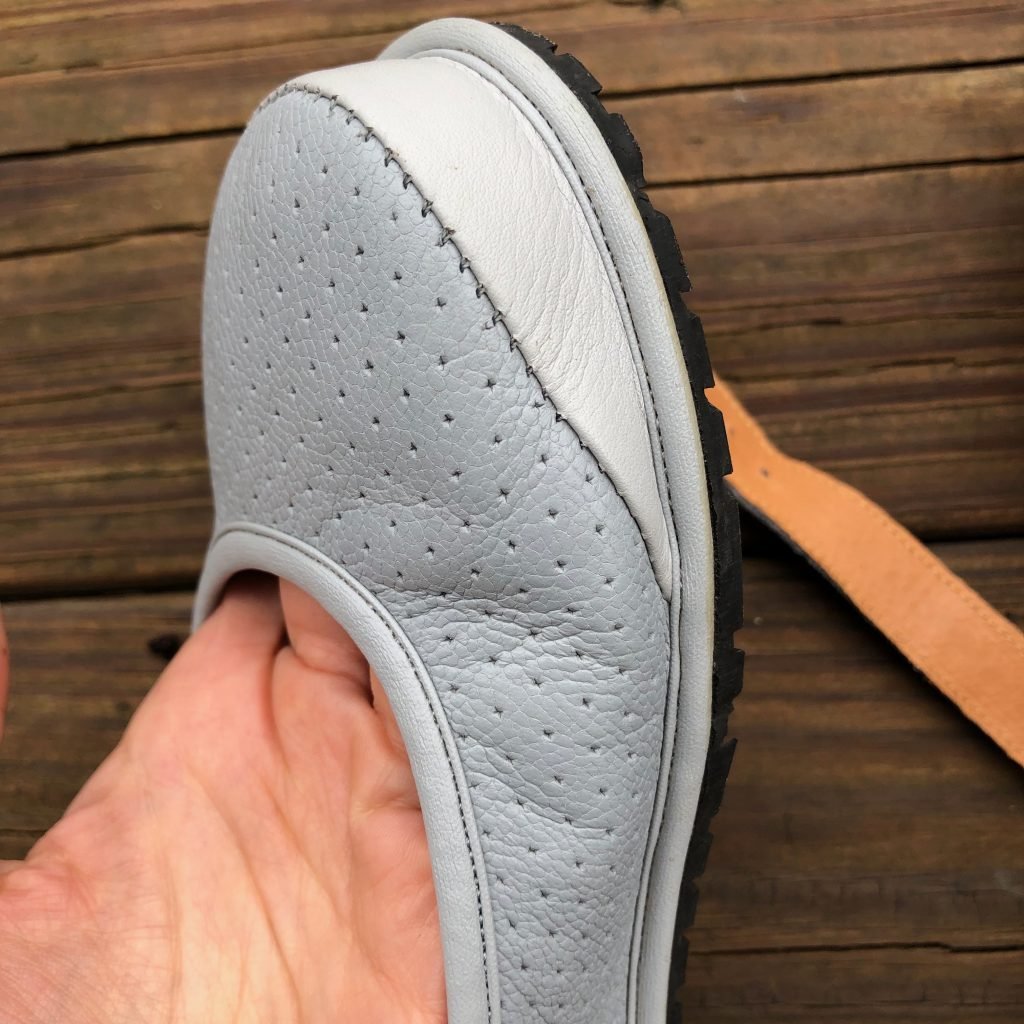 These flats have a baggier look because the toe box is so deep and the leather is soft. They are also pretty wide for a dress shoe. So this makes them a little trickier to style than a classic ballet flat. But, as with all barefoot shoes, if you style 'em right no one will think twice about the counter-culture shape of your shoes.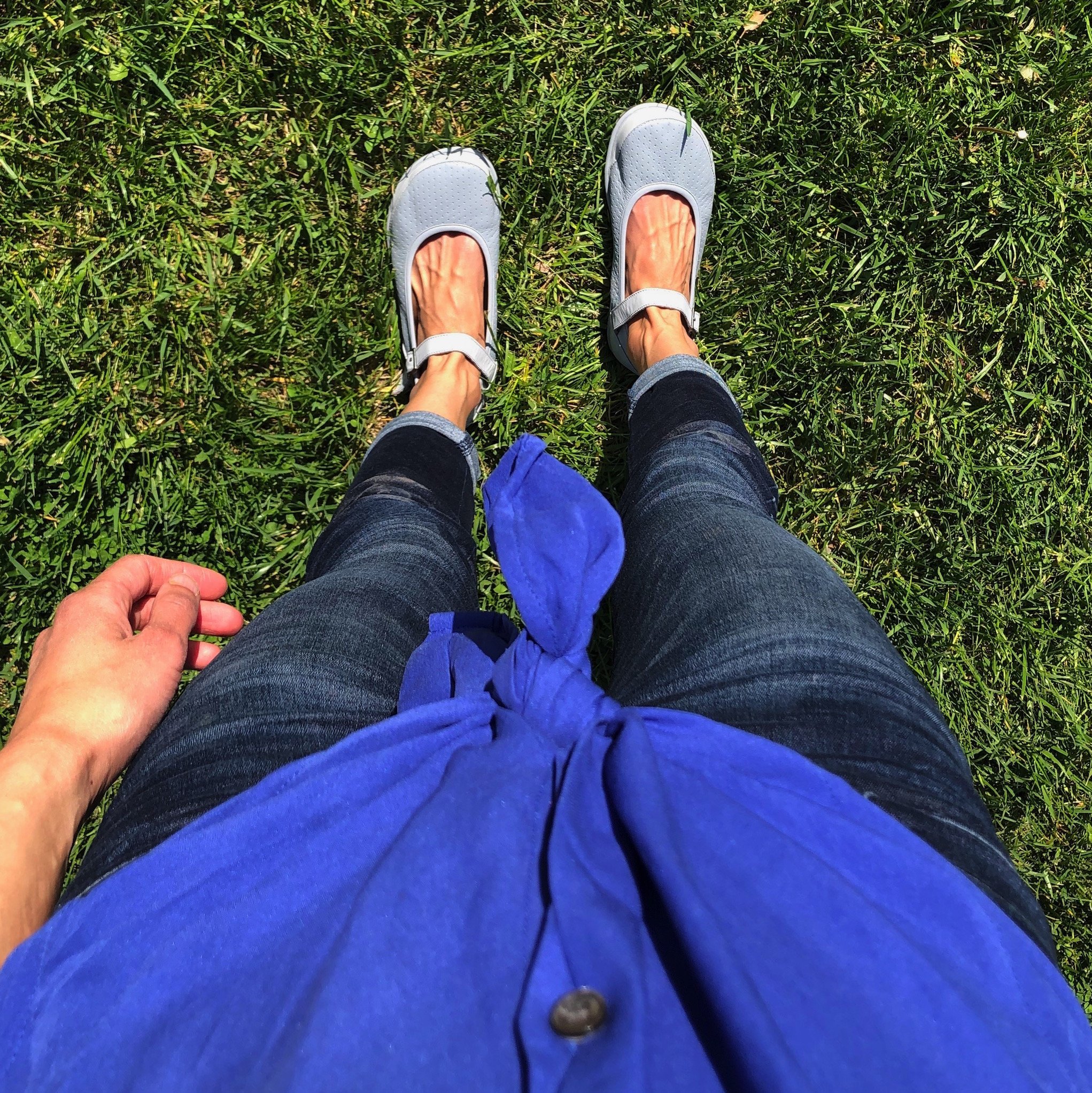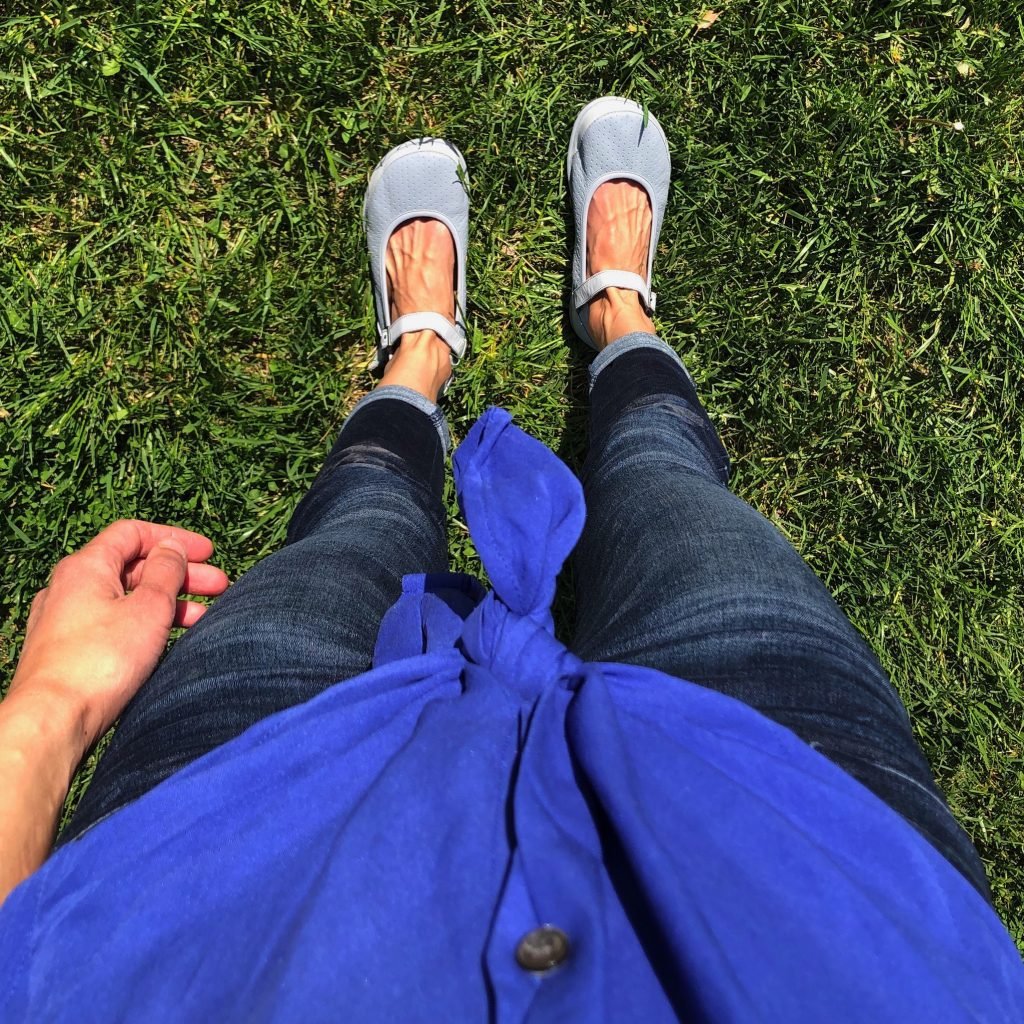 Price
These recently decreased in price and are now 99 Euros (roughly $112). It's hard to find barefoot leather flats for less than this (unfortunately), so I'd say this is a fair price. Shipping is free and they have a 30-day return policy on unworn shoes. Use code ANYA for 10% off!
These took a couple weeks to get to me, which is not long considering they are coming from overseas (I often wait a month or more when I try out a new brand).
Magical Shoes also sells cute little kids shoes at a fair price, and big kids shoes. There are only a few places you can buy barefoot shoes for older kids, so it is great that they have some options (the prices are comparable to other places).
I have to say though that they seem eerily similar to Tadeevo shoes. Both are Polish companies with similar designs, and the soles of the two brands feel almost exactly the same. They even both came with the same unusual campfire smell to the shoes (??). I asked Magical Shoes about Tadeevo and they said they know of them but aren't affiliated. Not sure what the story is there!
Overall, I'm really impressed with Magical Shoes! I am really excited to have a shoe option that is dressy and cute but as comfortable as a sneaker. Can't wait to see what they release next!