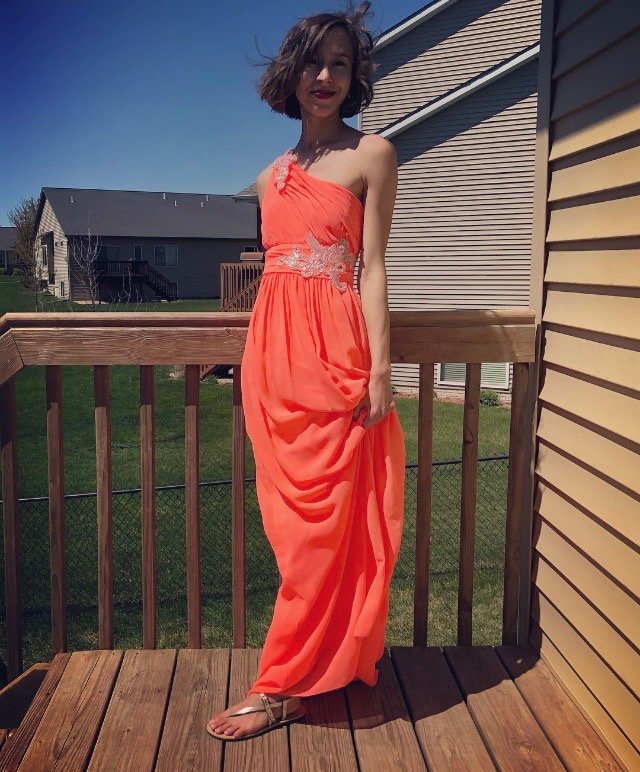 Wedding season is upon us!
When there's a wedding to attend many of us minimalist shoe wearers don our one pair of heels and stumble through the night, because we don't have anything else to wear. Culturally, "dressing up" for women has long meant squeezing our bodies into uncomfortable (not to mention unhealthy!) positions, and it can feel impossible to look nice enough for these occasions without heels.
But thankfully style has fewer boundaries these days. It is 100% possible to look sleek, feminine, and statuesque while being comfortable and aligned.
Everything on this list is zero drop, flexible, and with a roomy toe box. And not only will they not look out of place underneath your ball gown, they'll also look stunning all on their own.
I fully believe that confidence is the sexiest thing a woman can wear. So get out there on the dance floor and flaunt those healthy feet!
Looking for Men's Dress Shoes? Check out my list here.
**Where ever possible, I recommend reaching out to shop owners to verify sizing/minimalist qualities and ensure you get what you are looking for. I also always measure my feet and check size charts before every purchase**
Closed Toe
Flats are having an extended style moment (thanks Tory Burch!), and are completely appropriate for black tie events. Go for white, metallic or a color that matches your dress
The Drifter Leather flats ($100+) – These beautiful shoes are custom made and will take a long while to get to you, but the styles they have are completely unmatched. Learn more about ordering from the Drifter here and here.
Zaqq Handmade Ballerina Flats – ($150) Zaqq has a good number of flats options, more variety than you're going to find anywhere else, and they meet all the barefoot criteria. And, bonus, they are ready to ship right away, so you should receive them shortly after ordering. It says on their website that they ship internationally, but I haven't been able to place an order to the US, and haven't heard back from them about that. Will update once I hear.
Soft Star Ballerinas ($170) – The Ballerinas are a basic flat that can be customized to match your dress. The biggest drawback (besides the cost) is that there is a canvas trim around the edge that doesn't perfectly match the leather color. For me this makes them look more casual, but in some color options you can hardly see the trim. Keep in mind that these will be more foot shaped than the following flat options.
The Storehouse Oakdale flats ($60)- The Storehouse Flats come in a lot of metallics and colors and conform to your foot shape after several wears (see my review here). This small shop will require planning ahead as they take preorders once a month and then fulfill those orders over a 6 week period. But for the price point and minimalist qualities are a great option. I recommend following them on Facebook and Insta to stay up to date.
Yosi Samra Samara 2.0 flats ($89) – These are your best bet if you are in a time crunch since they are available on Amazon (some colors are $50!), but they have the narrowest toe box of all the shoes listed here. I've worn these for a few years and am just starting to grow out of them because of my toe spread. You can buy them directly from Yosi Samra or on Zappos as well, Just keep in mind that not all their shoes are minimalist friendly (the ones I link to are the best option).
Sandals
Increasingly, sandals have become more appropriate for fancy occasions. As long as you select white or metallic, these sandals will look flawless with a gown.
Unshoes Saffron ($80) – My personal favorite! These are great sandals and look amazing. See my full review of them here and check my Insta for lots of photos!
Zaqq Handmade Sandals – Zaqq has many beautiful sandals that would look stunning with formal wear. The styles are unique and not found in other barefoot brands. But again, I'm not entirely sure they ship to the US (see above mention to Zaqq).
Soft Star Solstice Sandal ($110) – These sandals can be customized to match the color of your dress or in a fancy metallic leather. A little bit more bulky than the above option, but still great for either a wedding guest or party member.
Savopoulos ($65) – This Etsy shop uses Vibram soles and can make their sandals heel-less by request. They have gorgeous metallic leather and lots of beautiful designs. Be prepared for a long wait time.
Greek Sandals Penelope ($60) – Etsy – This shop will custom make the sole shape based on your foot measurement! She uses rubber soles and you must request no heel, but she can make them in a few different sole thicknesses.
Grecian Sandals ($40) – Etsy – Must request to be heel-less. This is the most affordable option out there. The sole is going to be stiffer/lower quality than the above options, but these are still lovely. See my review of this shop here.