By Samantha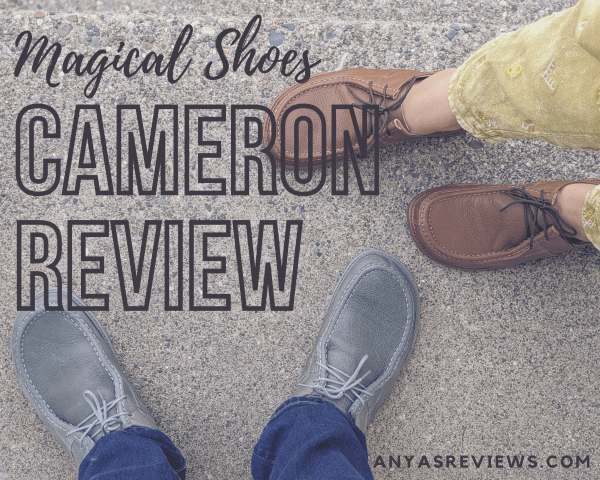 Magical Shoes is known for having some of the softest, most flexible barefoot shoes around! If you want a shoe that is as comfortable as a slipper, but can still be dressed up for work the Cameron loafer might be just what you are looking for.
Find out if the Magical Shoes Cameron loafer are right for you in our review!
Cameron Loafer Review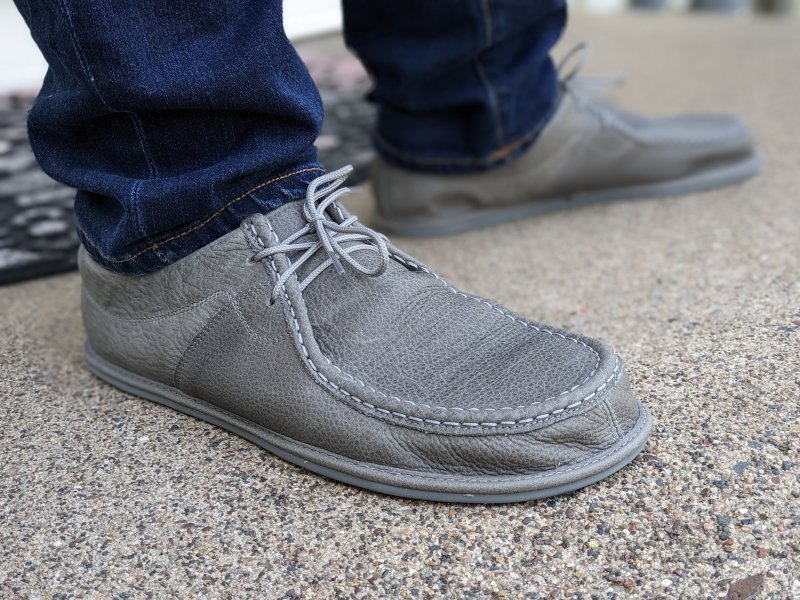 Sizes EU 37-47 | Leather | Ships from Poland
Use code ANYA for 10% off
These barefoot dress shoes feel sooooo different than conventional dress shoes! The Cameron from Magical Shoes is flexible, soft, and unstructured without looking like slippers.
They have an oxford feel to them but with a moccasin topstitch that eliminates pressure points. They can even be slipped on without undoing the laces, unless you have high arches (in which case, elastic laces would be an easy swap).
They work great in a business casual environment – my husband Robby has been reaching for them often because they're just so undeniably comfortable! But of course they can be worn casually as well with leggings and a flannel, or denim.
Real Barefoot Feel
The insole is vegetable tanned leather and the can be worn with or without socks. I love the toe construction that allows for plenty of vertical space in the toe box (no toe envelope here!) so there's no downward pressure on my big toes and no dreaded "toe poke".
There's lots of ground feel with the 5.5mm rubber outsole that is flexible in all directions. Gray and Cognac colors are shown in this review, but they also come in beige, black, and marine.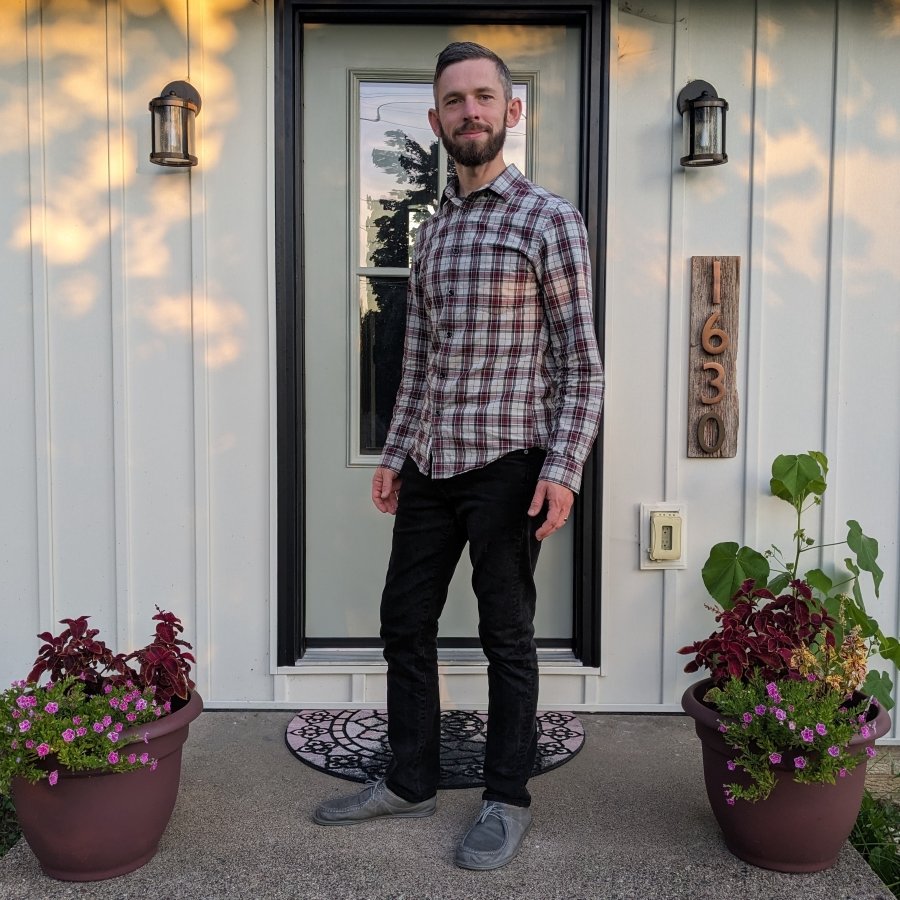 Sizing & Fit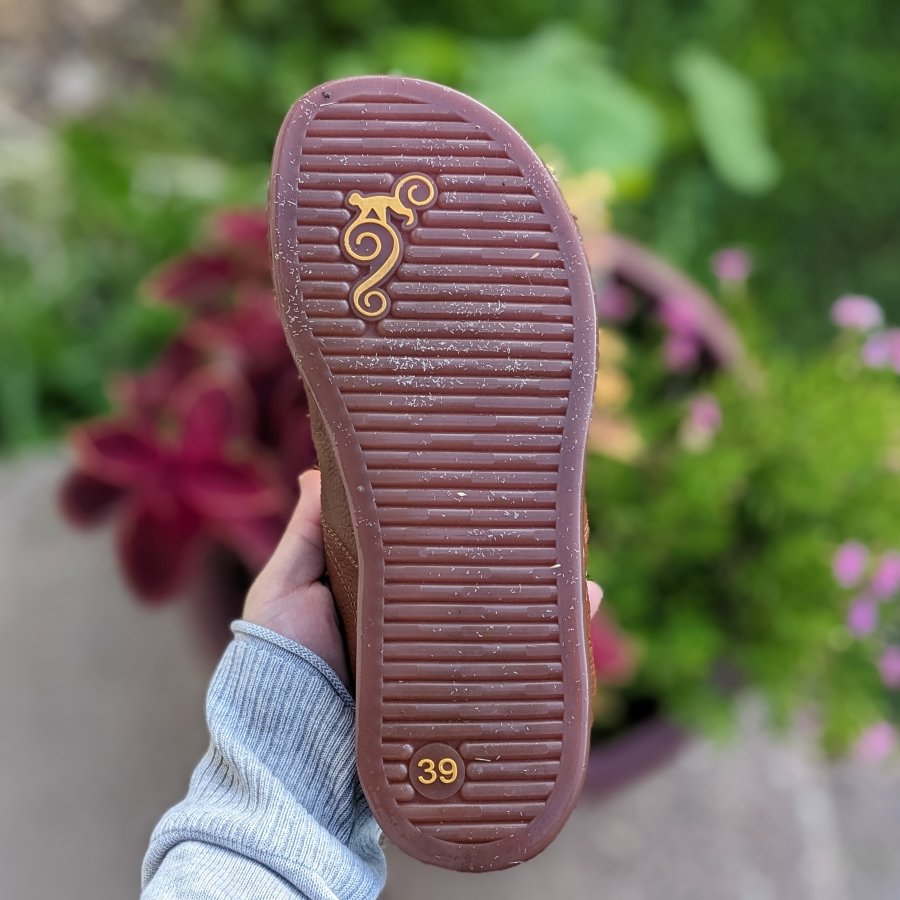 Magical Shoes runs small so my husband and I both chose 1 size up from our regular closed-toe shoe size and they fit great. In general, the fit type is:
In the photo below, you can see how my extra wide feet (most of my width is at the ball of my foot) spill over the edge a little. Since the upper leather is so soft, I don't find this uncomfortable or irritating at all. So even some extra wide feet can find a good fit in these. I also think these could be a good option for someone with bunions thanks to the tall toe box with the seam on the top of the foot rather than the sides.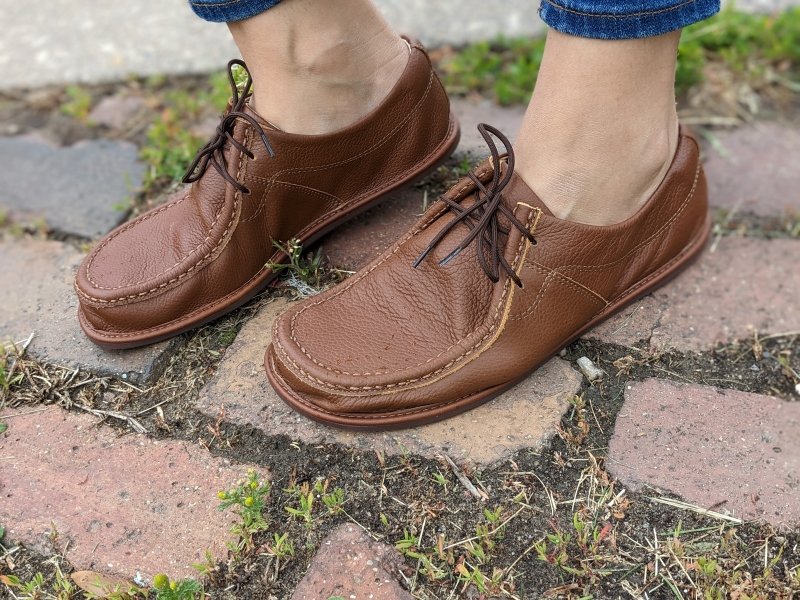 Ordering
Magical Shoes ships worldwide from Poland. Cost and delivery times vary depending on where you are in the world. If you're in the USA, shipments are sent via FedEx and cost around $20 or free if your order is over 130 EUR. You can use code ANYA for 10% off your order from Magical Shoes!
Like comfy loafers? Check out our list of 16 Barefoot Loafers That Don't Pinch Your Toes for more options.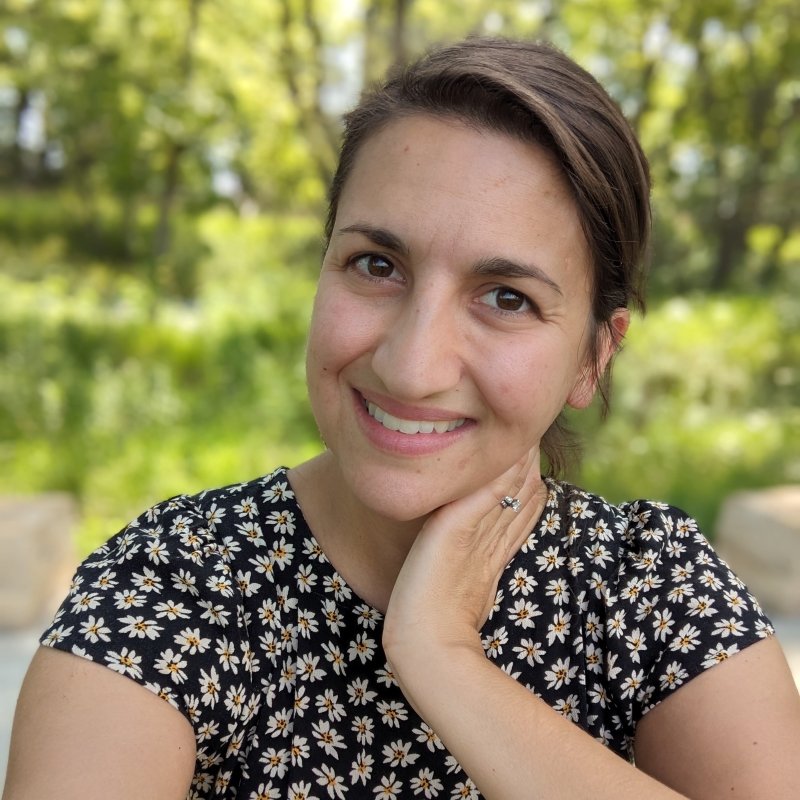 Samantha is a writer, researcher, and executive assistant for Anya's Reviews and stay-at-home mom to 5 littles. In addition to shopping online for footwear for her family, she spends her time homeschooling, reading, weaving, and doing home improvement projects with her husband.