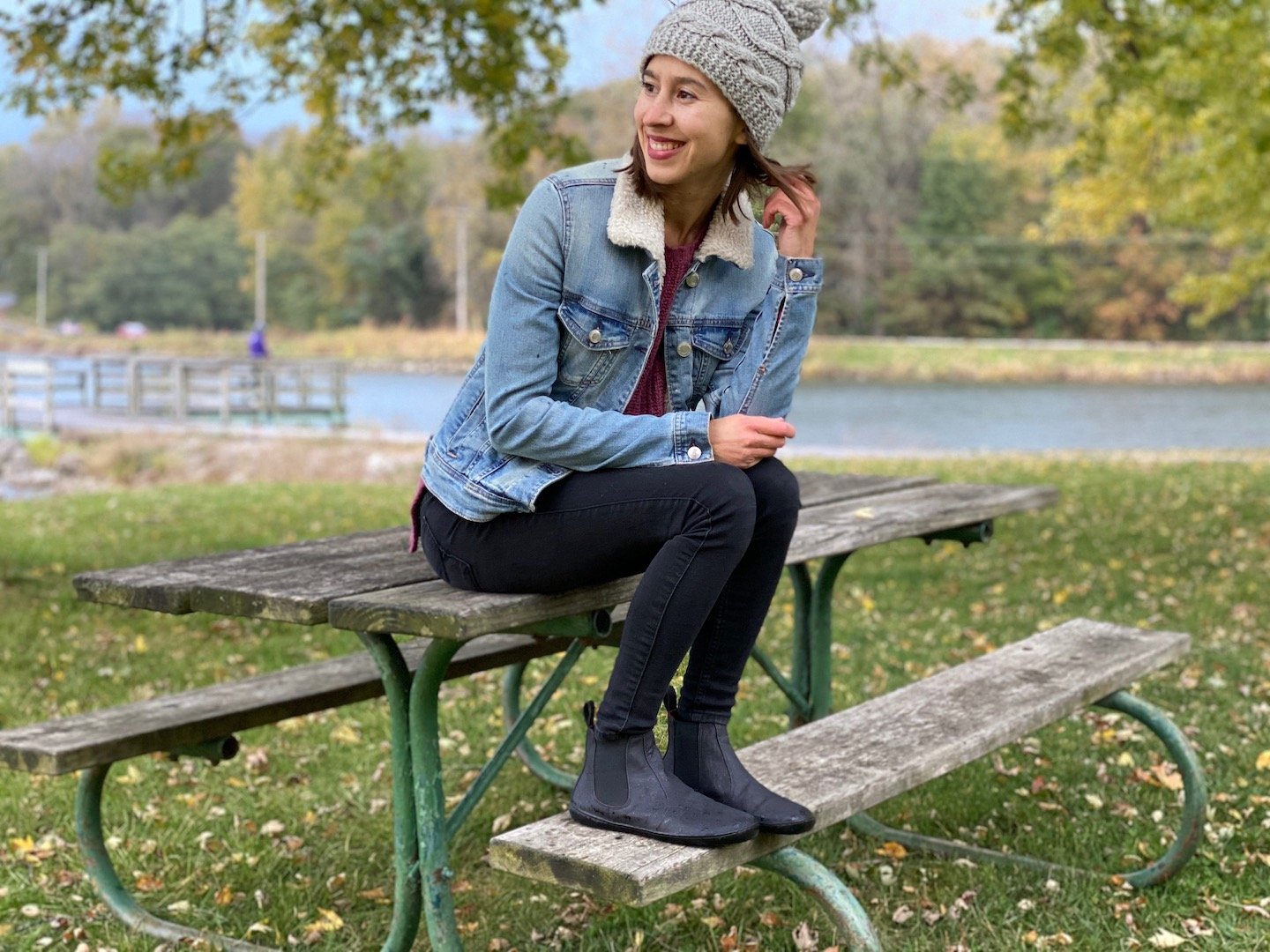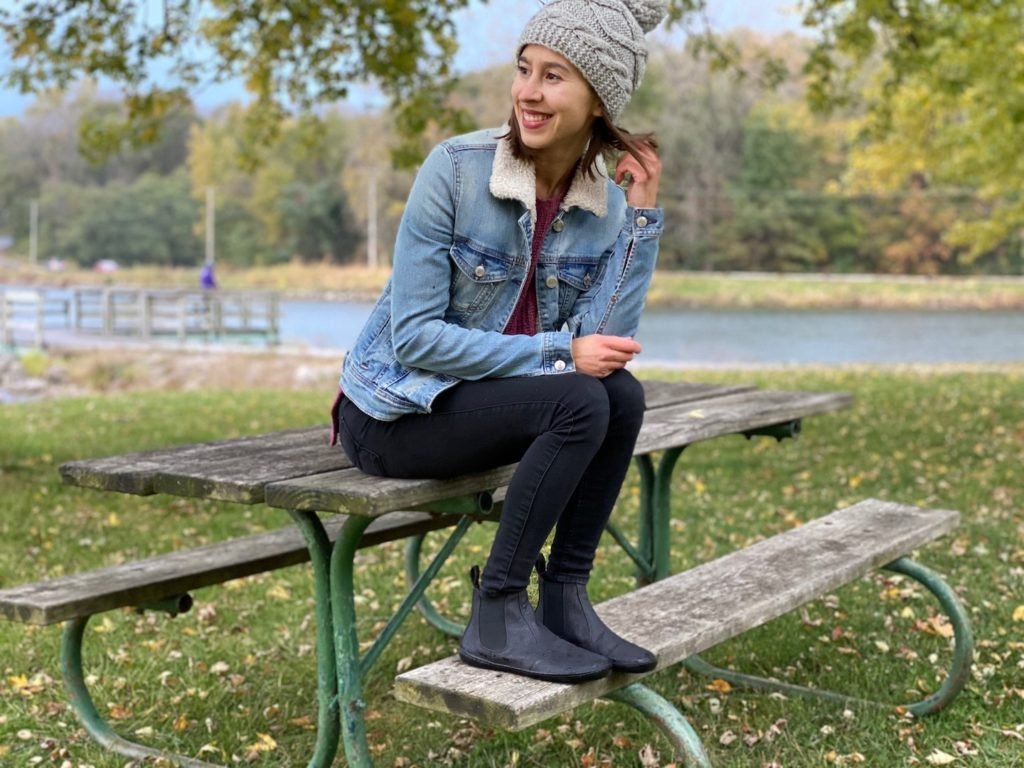 And now let's spotlight the Mukishoes Chelsea, one of my favorite barefoot chelsea boots!
The Mukishoes Chelsea Review
Use the coupon code ANYAMUKI for 10% off any Mukishoes purchase!
Mukishoes is a brand I have a lot of respect for. Their shoes are some of the most lightweight, flexible and comfortable around. Besides making quality shoes that are good for your feet, they are also dedicated to sustainability to an unmatched degree.
Some of their models are made using factory surplus textiles, others come from sustainable tanneries, and the chelsea boots featured in this review are made from cork – but they also have leather barefoot chelsea boots in black and tan!
With Mukishoes you know what you are getting, and you know it was ethically made.
Read my full review of the Mukishoes Brand in this post
Mukishoes Chelsea Materials
The interior of the Cork Chelsea is lined with organic cotton flannel (plaid!) which is soft on the skin and absorbs moisture. The fabric helps with insulation a little bit, but it's a thin material so not really warm. The outsole is 100% natural rubber, super flexible and lightweight. The elastic panels are holding up well with no signs of rippling or stretching out. Total stack height of the boots is 4mm.
The cork doesn't take marks or scuffs and wipes off easily whenever dirty. It also is naturally water resistant, but the seams of the shoe haven't been treated. If you wanted to make them waterproof you should use a product like Aquaseal or Sno Seal.
You can see some creasing from wear, but I am not bothered by this. It happens in my leather shoes too. The cork also has a slight texture to it and is very matte. It's pretty subtle, so if you're looking for a shiny black leather chelsea check out the Vivobarefoot Geo Chelsea.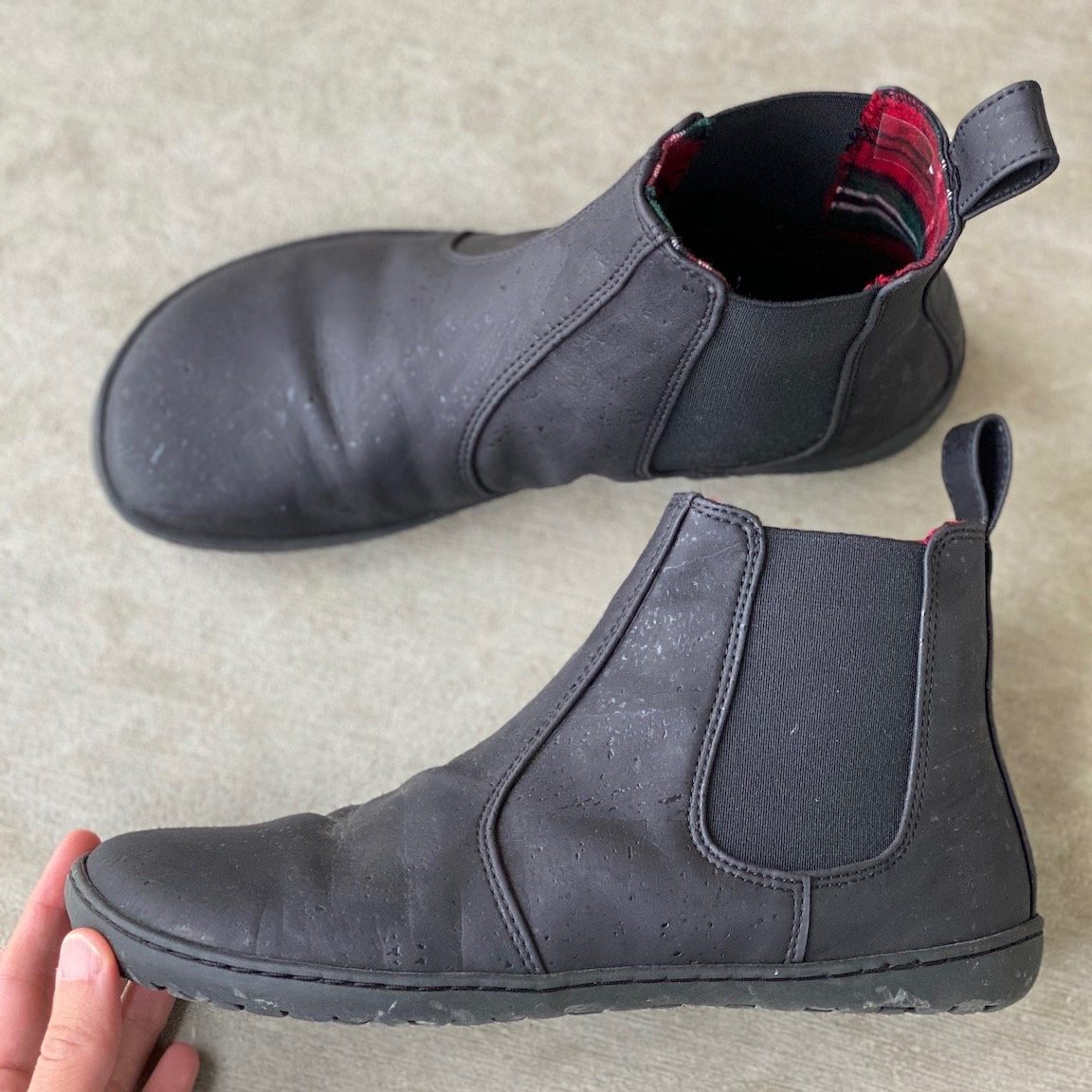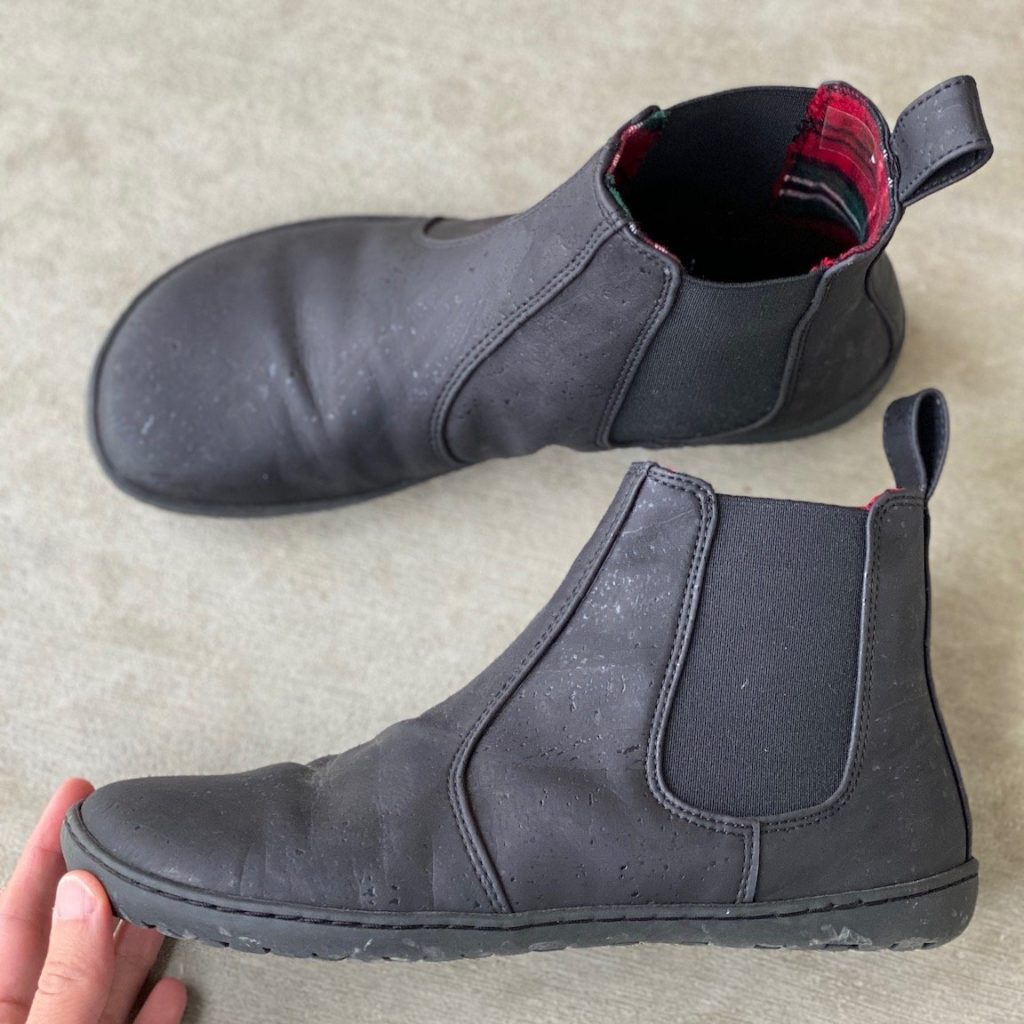 Mukishoes Chelsea Sizing
I typically wear a US 6.5 to 7 in boots, which translates to an EU 37. That is the size I got in the cork Chelsea and they fit closely. I would say they run slightly smaller than other barefoot boots I have in the same size.
Because I have shallow feet and thin ankles, I added a thin barefoot insole so my foot doesn't slide around. If you have high volume feet and/or thick ankles I would recommend sizing up one from your usual for the Mukishoes Chelsea. For my foot type they are great in my usual size, and actually fit better than most other chelsea boots I've tried.
*Since these launched in 2020 Mukishoes has released a leather version of the Chelsea in black and tan! I have those in a size 38 and they fit me well too. I can wear medium thick socks in the size 38 and only thin socks in size 37.*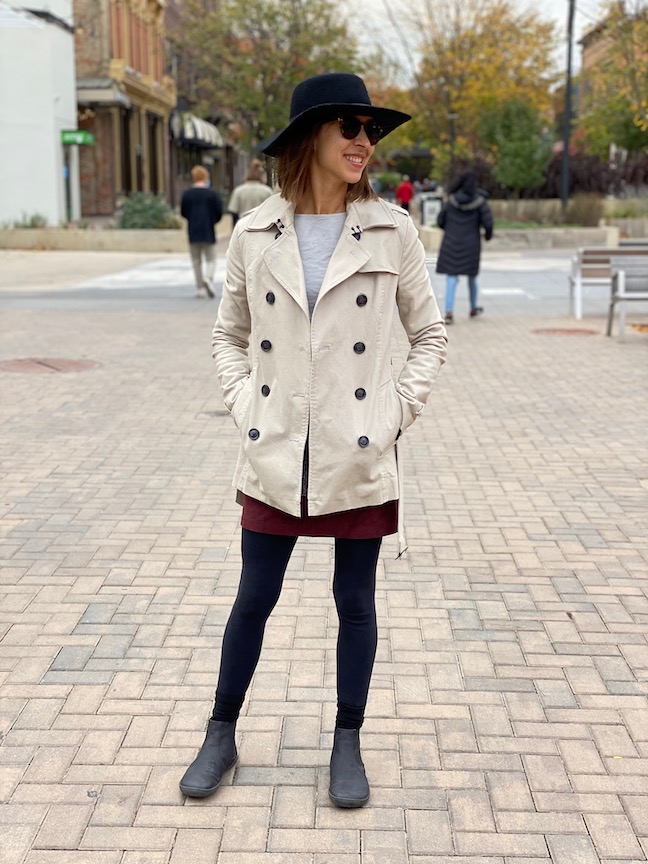 Mukishoes Chelsea Style
I geek out on barefoot shoes that are trendy. It's not everyday you find a shoe that looks like a mainstream style but doesn't hurt your body! I don't know who started the whole "beauty is pain" thing, but it's time we put it to rest. The Mukishoes Chelsea (and other barefoot chelsea boots) look like normal shoes and can be styled exactly the same way. My favorite place for outfit inspiration is Pinterest. Searching for "black chelsea boot outfits" will give you tons of ideas for styling these beauties!
Interested in barefoot shoes? Make sure you subscribe to e-mails below and follow me on Instagram to see all my future posts!