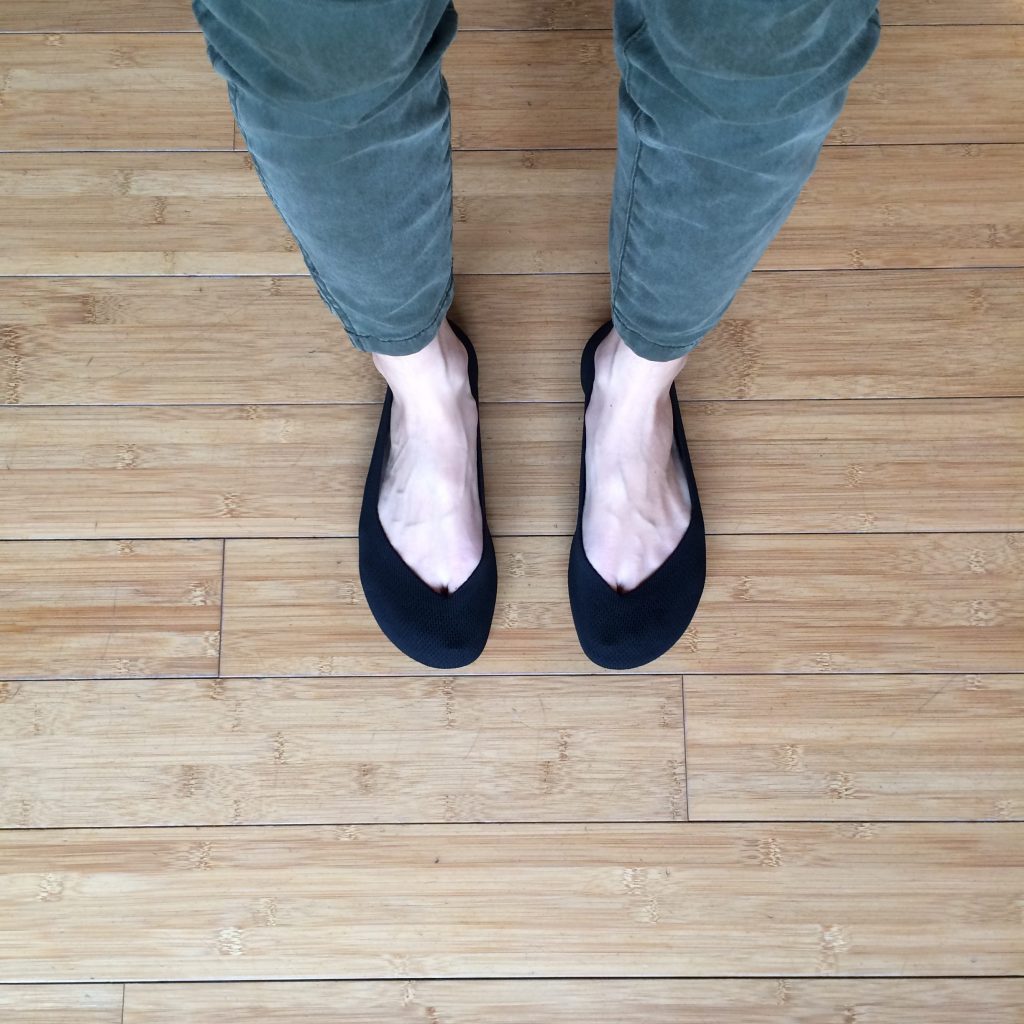 I've been hearing about these Oesh flats for a while in the Minimalist Shoe group on FB, and as I am all about combining fashion and function (i.e. foot function) I decided I needed to check them out for myself!
About
Oesh (pronounced like the first syllable in ocean) has been producing zero drop sandals and sneakers since 2011, but added the Dream Flat to their repertoire last year. Early Dream Flat backers on Indiegogo just received their orders in October and November of 2018, so they're pretty new to the market.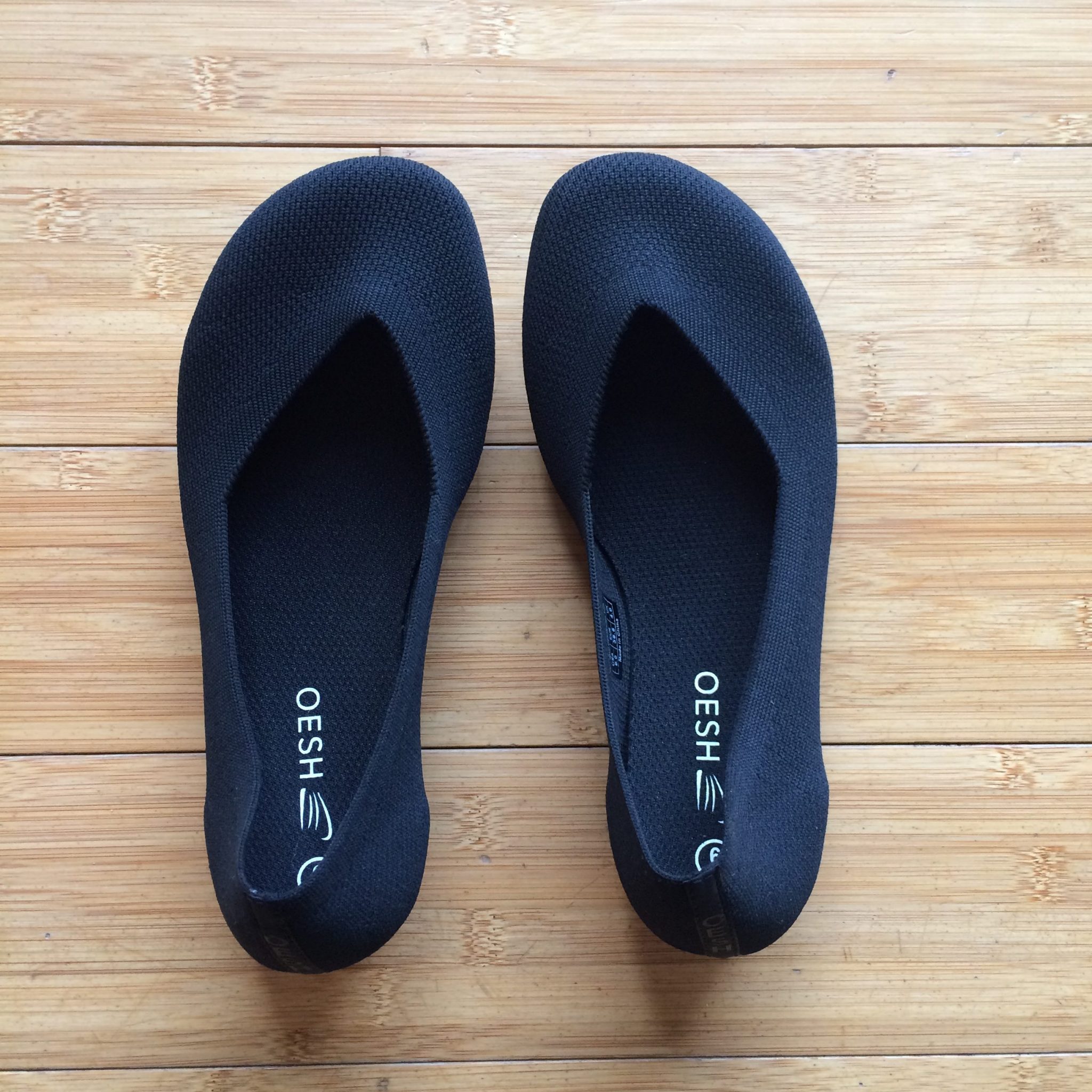 The sole of these flats is a cushy elastomeric material (I had to look that one up!) and the top is a stretchy knit. They describe all their shoes as being zero drop from front to back and side to side, with plenty of room for your toes to spread out. They boast that walking in their flats will make your feet stronger and alleviate pain from common foot problems, and that their entire design is based on scientific research. You can read in more in-depth information about their product and their company here.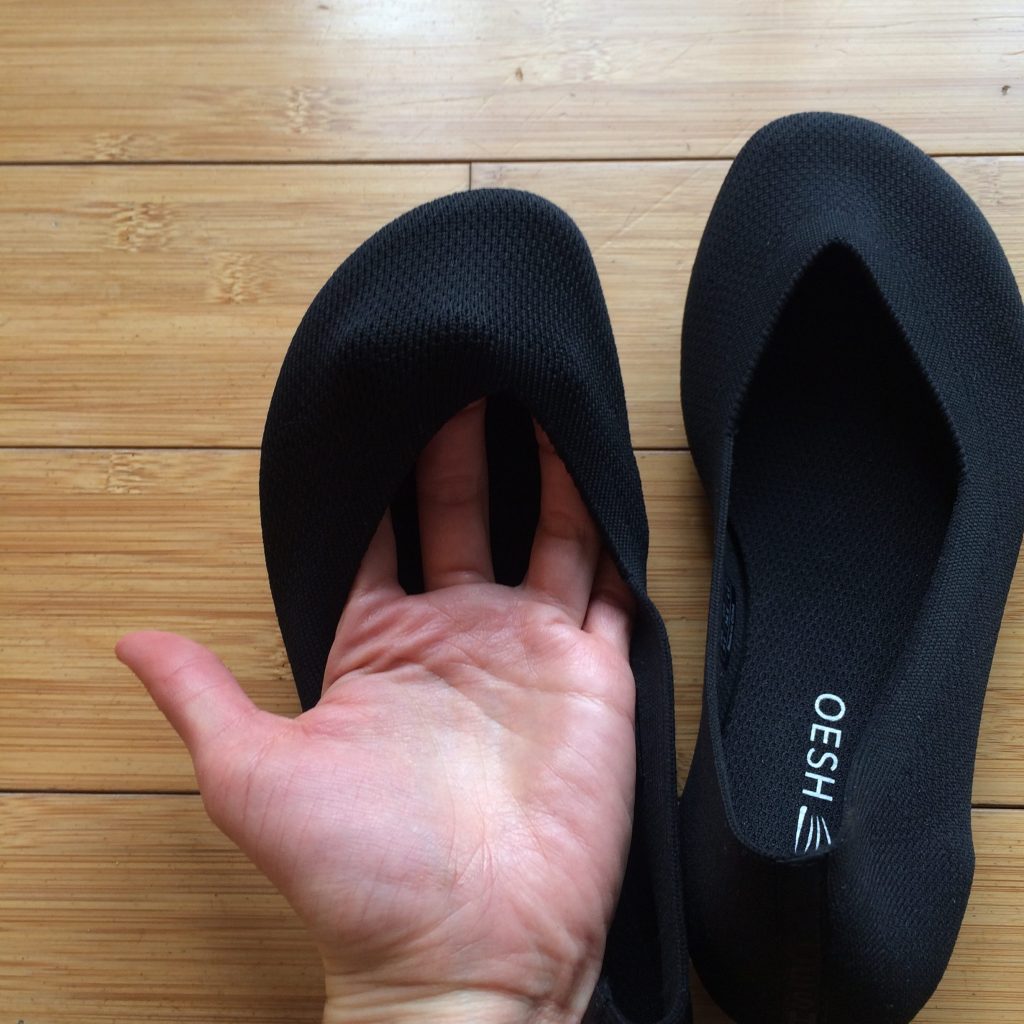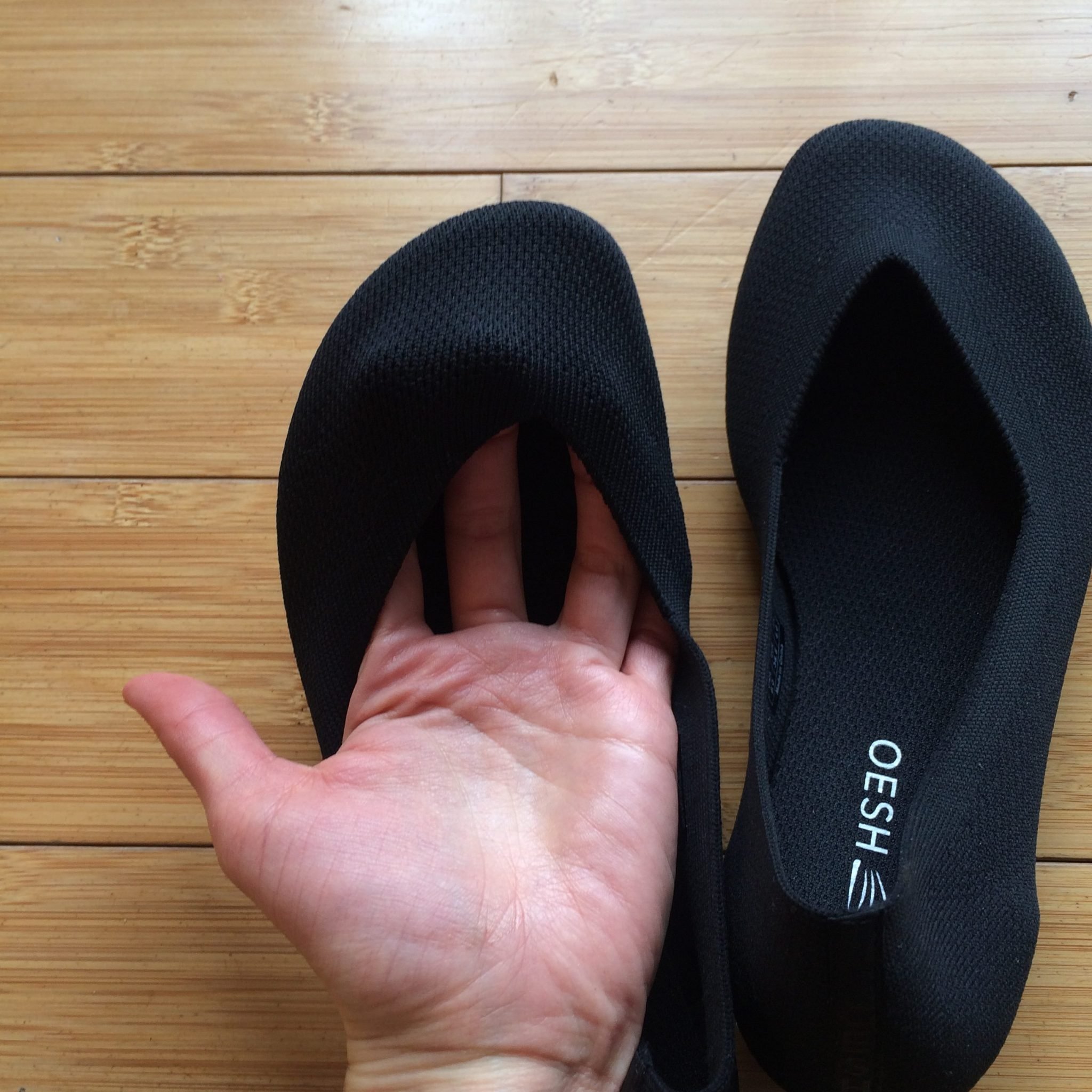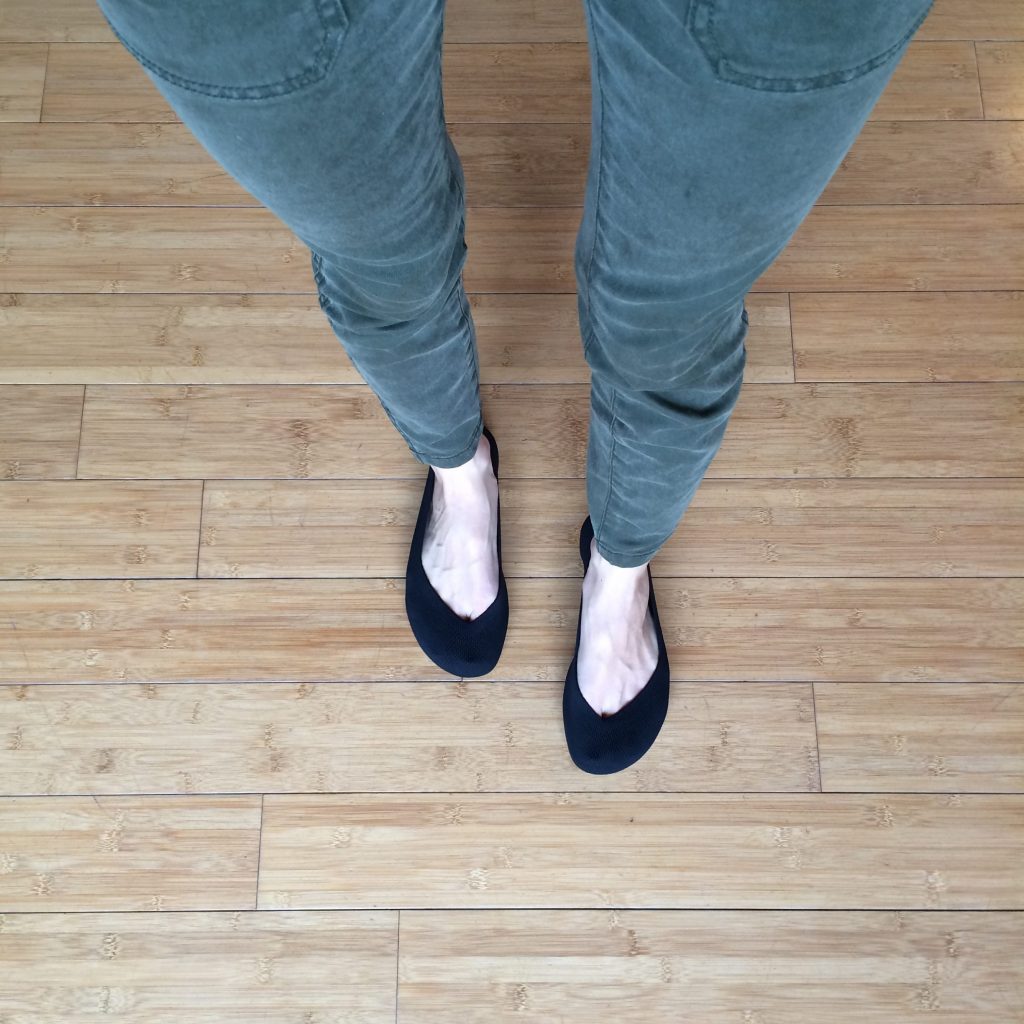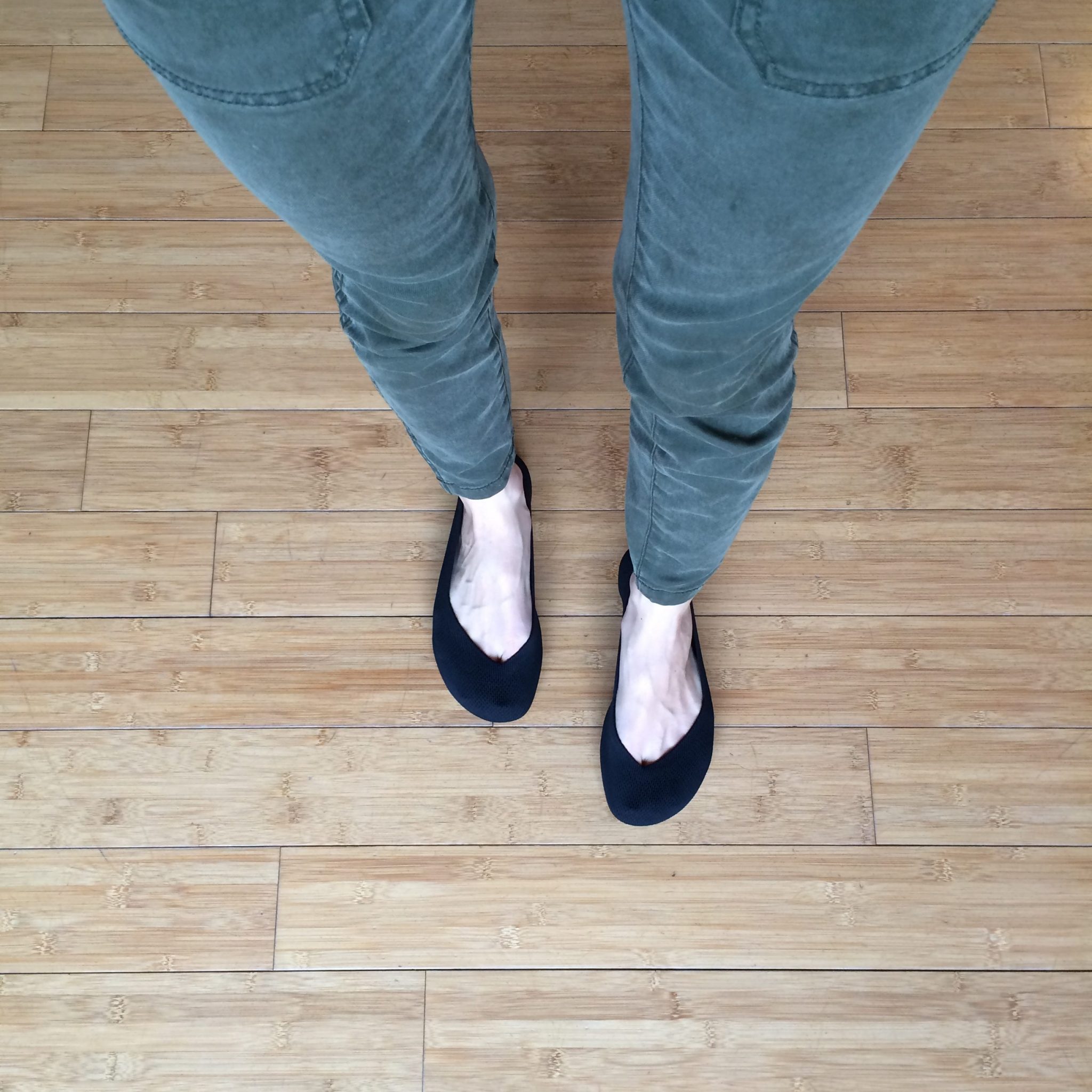 Shipping is free on all orders, and exchanges are free for the customer, however if you want to return for a refund you pay return shipping. Returns must be requested within 2 weeks of the date you receive your shoes, and they need to be returned in the original packaging in brand new condition. It cost me $10 to ship mine back (spoiler alert, I returned mine!). They shipped the shoes out to me right away after I purchased (though they didn't provide me with a tracking number), and my return was processed as soon as they received the shoes back.
Barefoot Qualities
Sole
Most people consider "true" barefoot footwear to require thin soles that keep you close to the ground and don't mask the surfaces you are walking on. However, many people who are transitioning find it difficult (and sometimes painful) to walk on hard surfaces for long periods of time. I believe thicker, squishier soles, like the ones on the Dream flat, can have a place for people who are going barefoot. If you want thin soles with ground feel, these flats are not for you.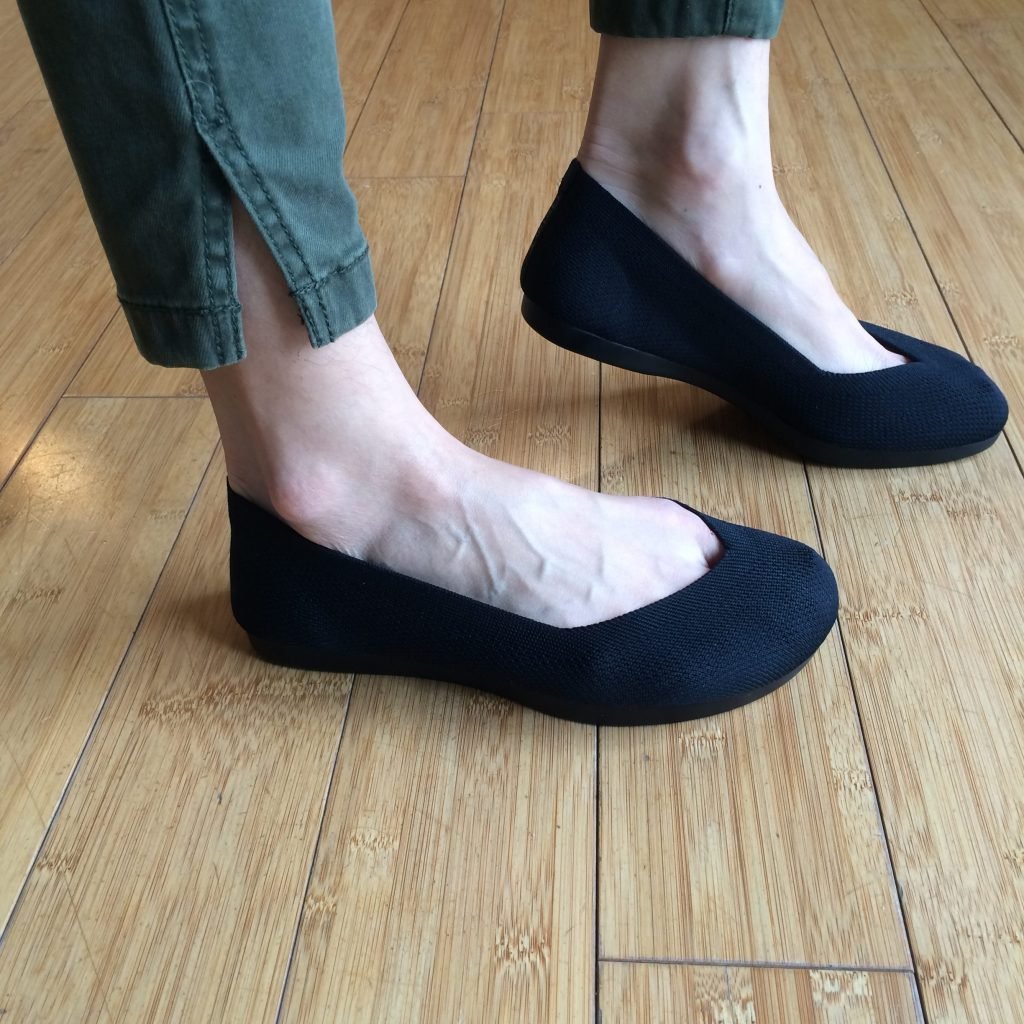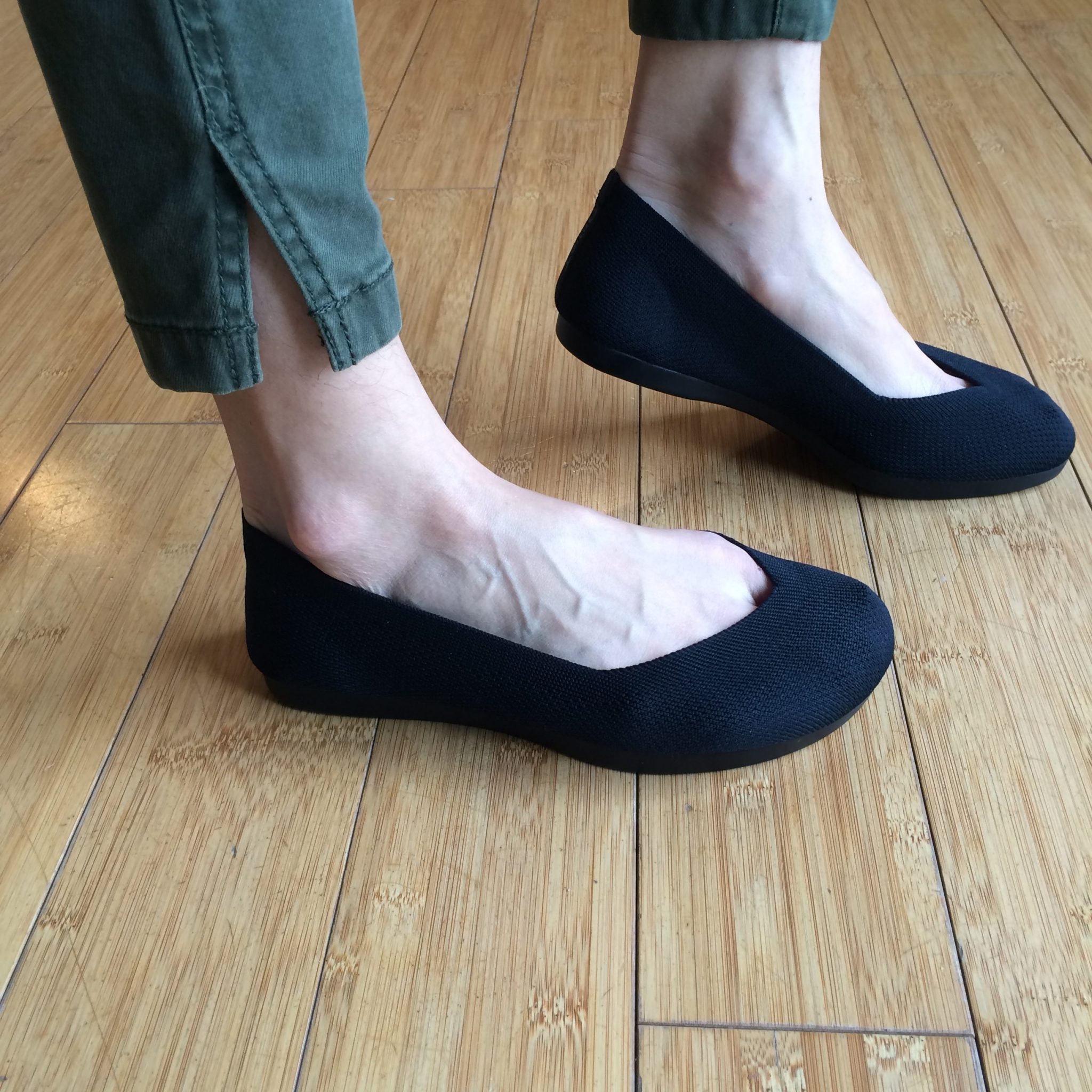 I personally have become very used to being close to the ground and the first time I tried on these flats felt like standing on platforms. I adjusted quickly and can appreciate the comfort of the sole, but the stack height does seem to be pretty high. Oddly, the customer service team would not tell me the exact stack height of these flats.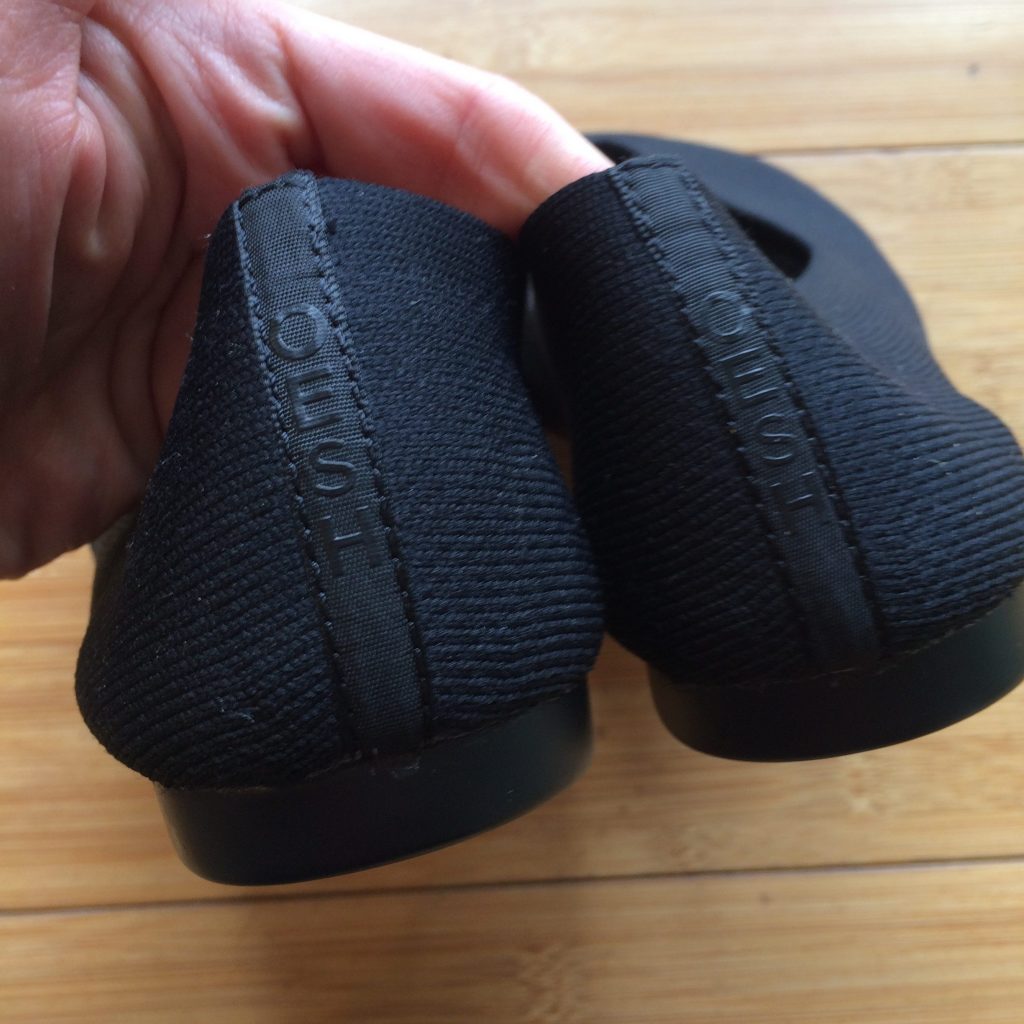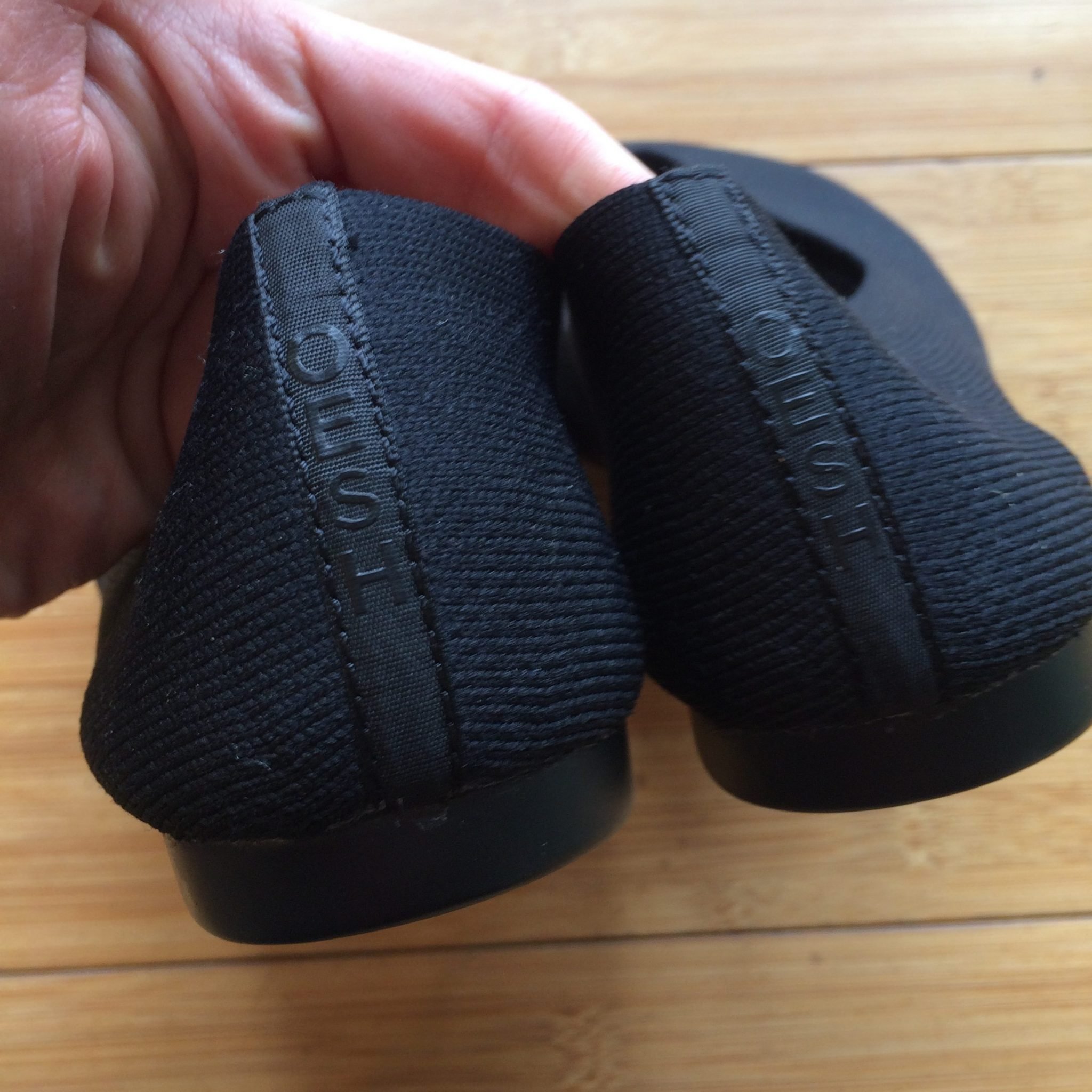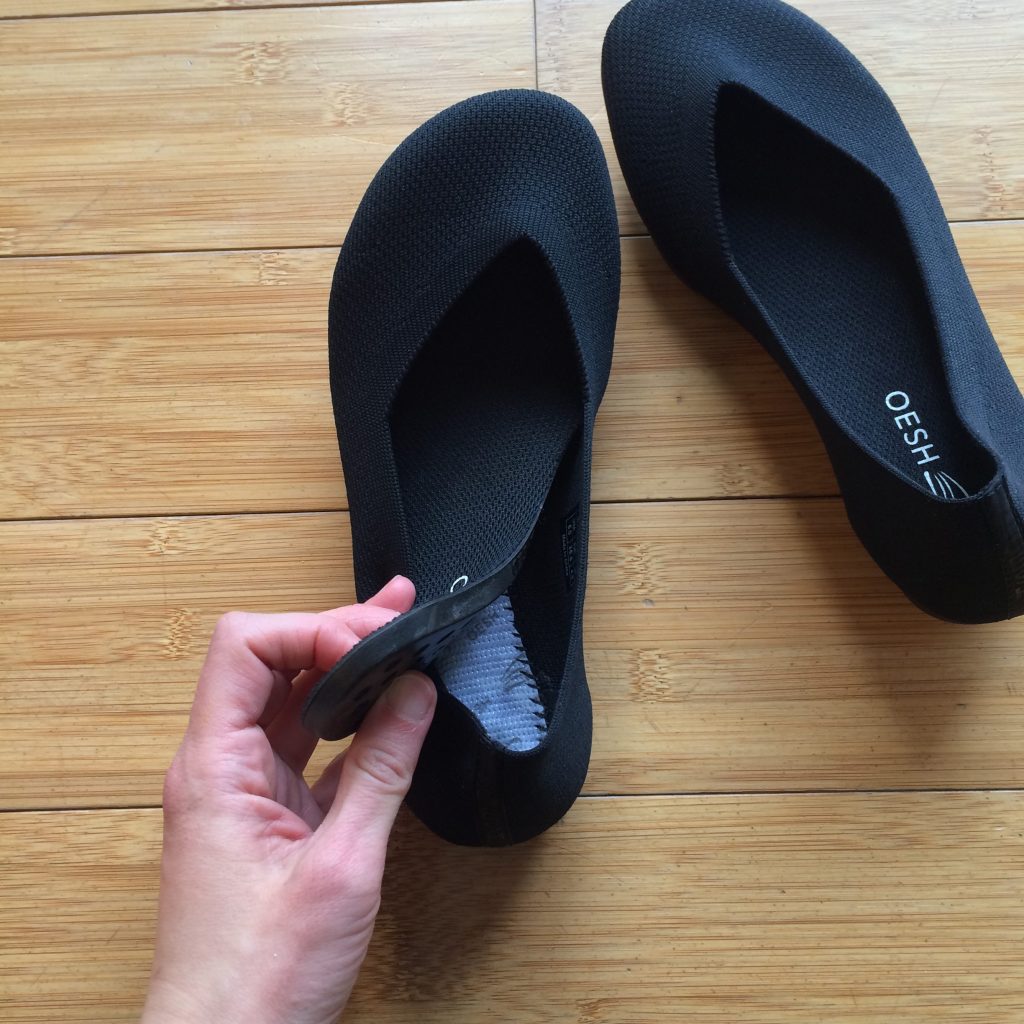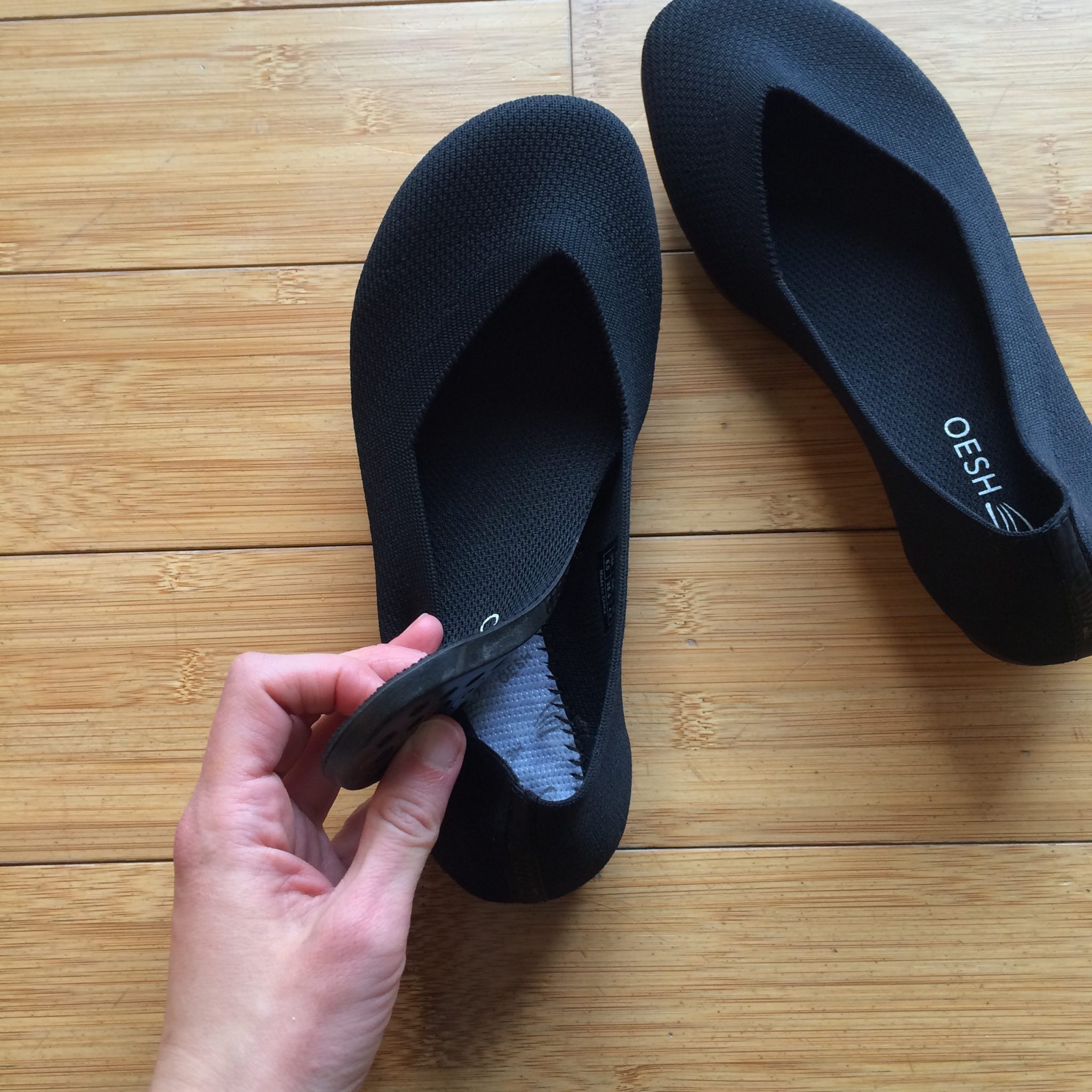 There is a removable insole, and the insole appears to have a heel rise. Because these are zero drop shoes, that means that without the insole the heel must be lower than the toes. It seems that if you have orthotics you can use them in place of the insoles and still be close to zero drop. However, if you replaced these with a flat insole like North Sole's your heel would be lower than your toes, and that wouldn't be good.
Toe box
The toe box in these is definitely wider and more foot shaped than the vast majority of flats out there, but I still felt like my toes were squished.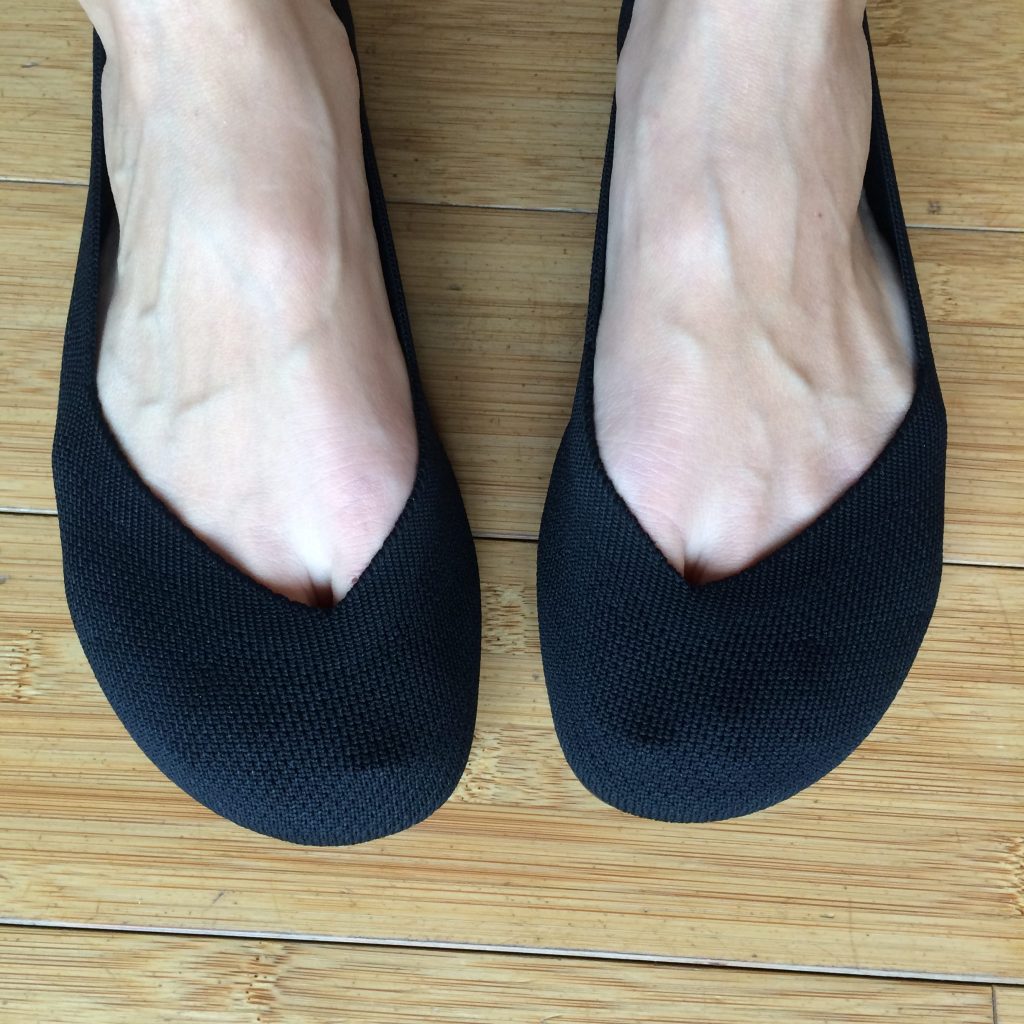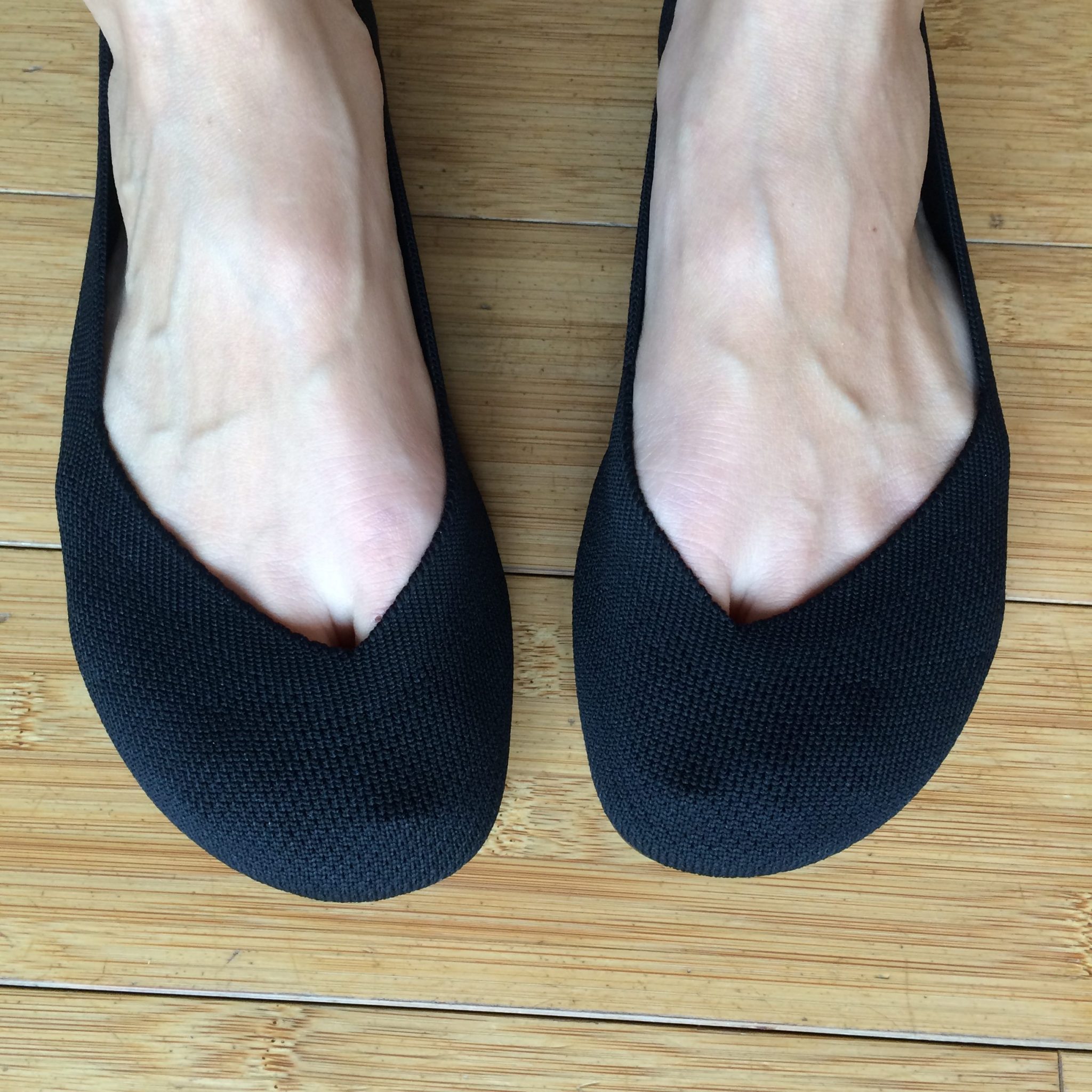 I ordered my usual size 6 in these flats, and my toes go pretty much right up to the edge. This is normally how I like to wear my flats (so they don't slide around), and compared with my Vivobarefoot Jing Jing IIs they are the same length. But the structure of the Jing Jings gives my toes a lot more room and there is no pressure on them.
By contrast, the bowing of the sole in the Dream flats causes the upper to be stretched while wearing them. So even though the sole was not too short for my feet, the edges of the shoe had very little space for my toes to move in.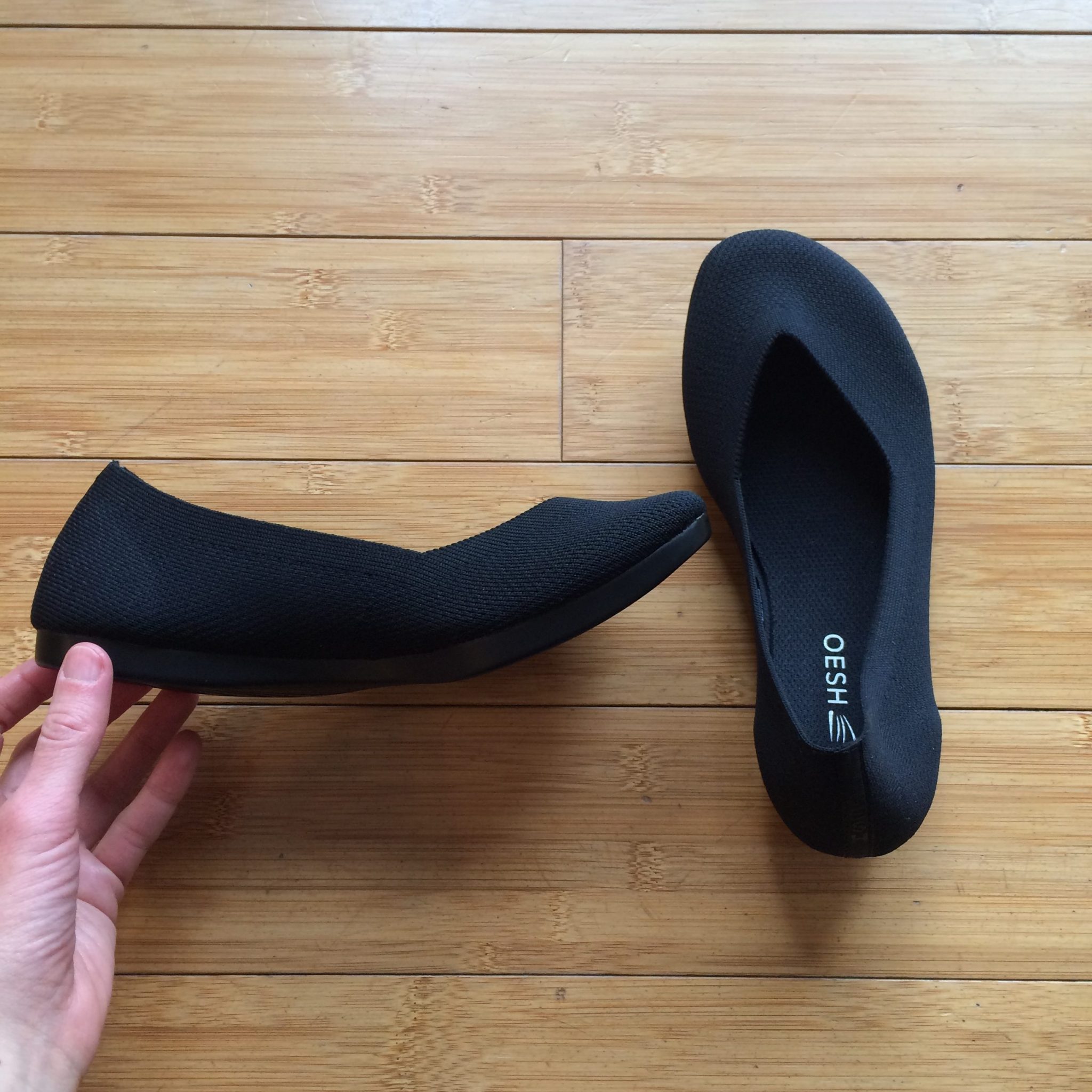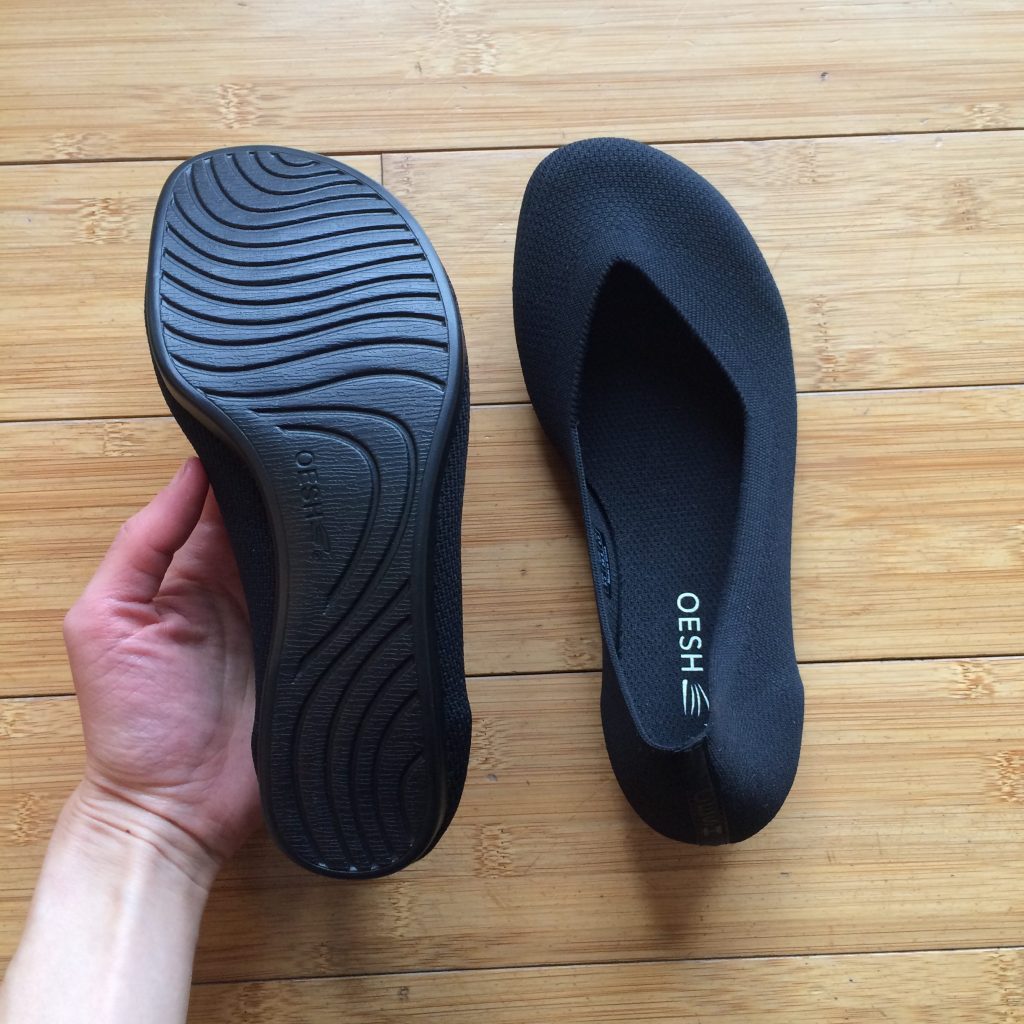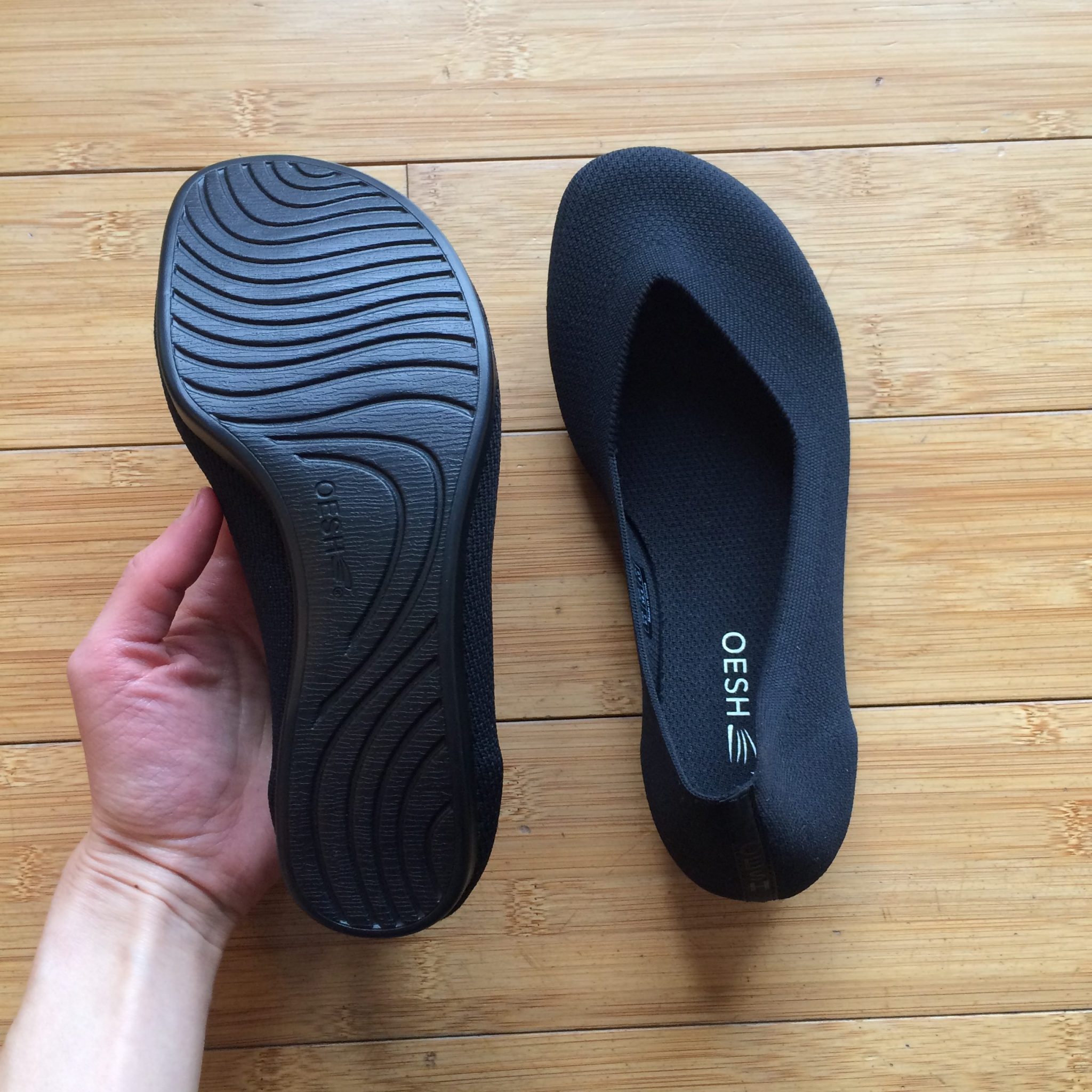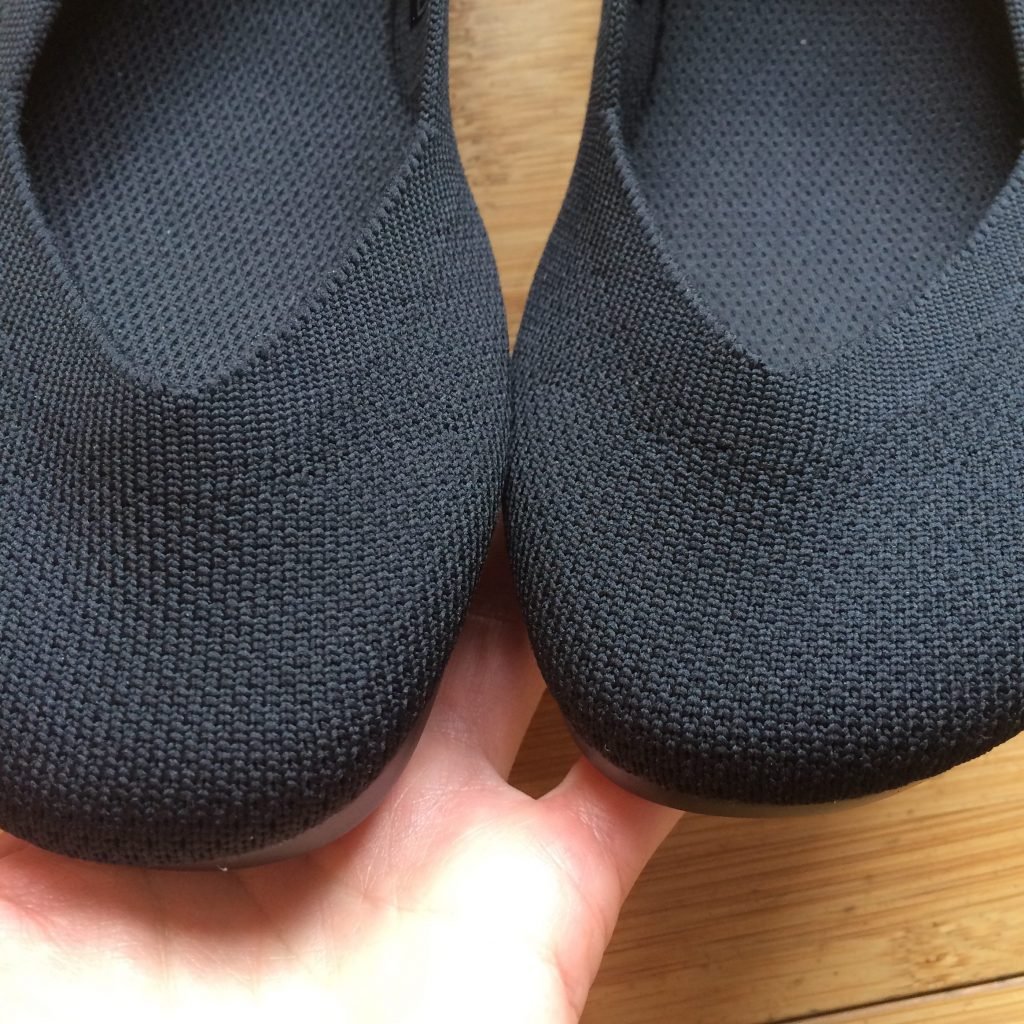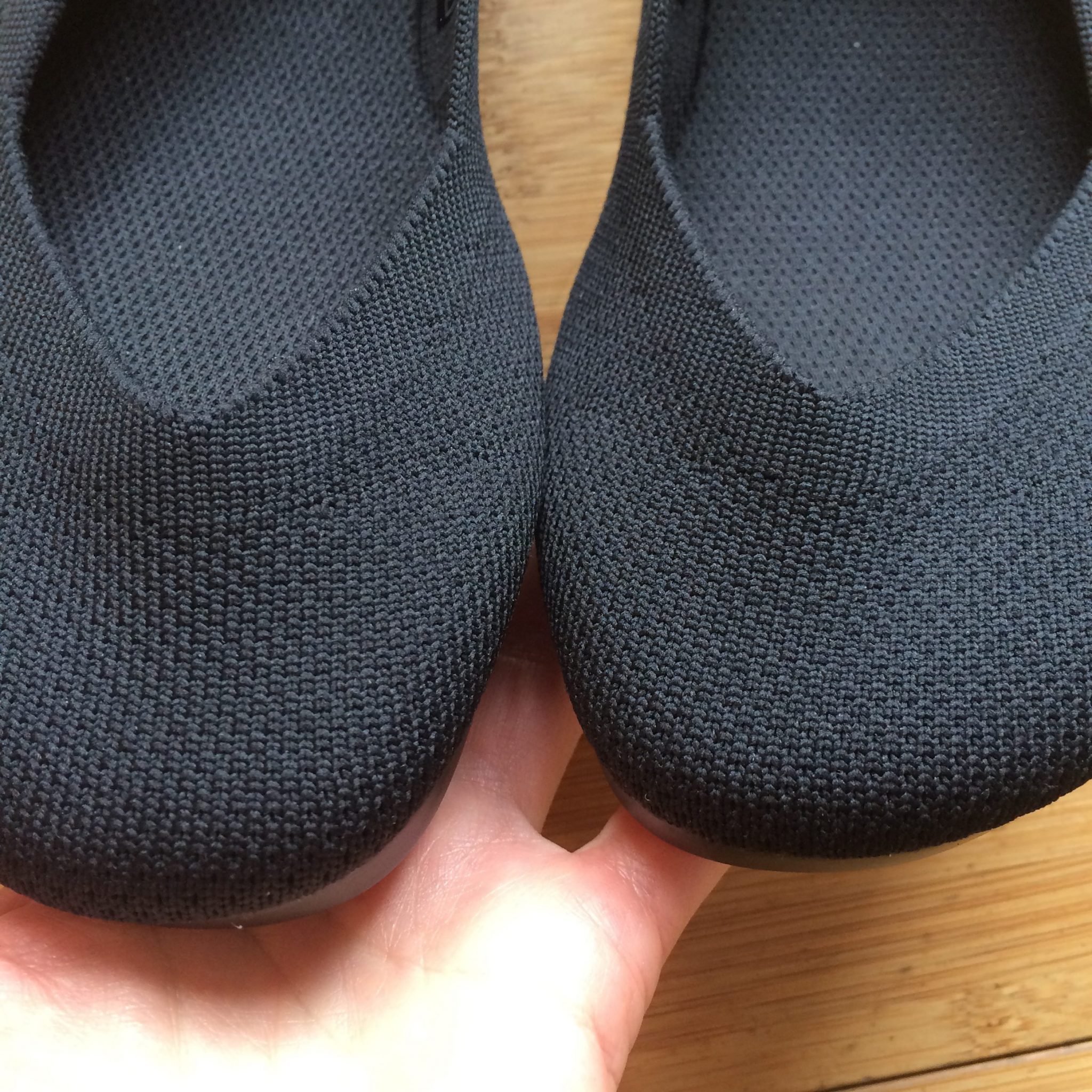 The vamp of the shoe is also quite short, so I was getting some serious toe cleavage. When the vamp is short my foot feels less secure, and the material has to hang on by my toes to stay on. Also, I just don't like toe cleavage. I could have sized up, but I felt like sizing up would show just as much (or more) toe cleavage, and the shoe would still be hanging on by my toes.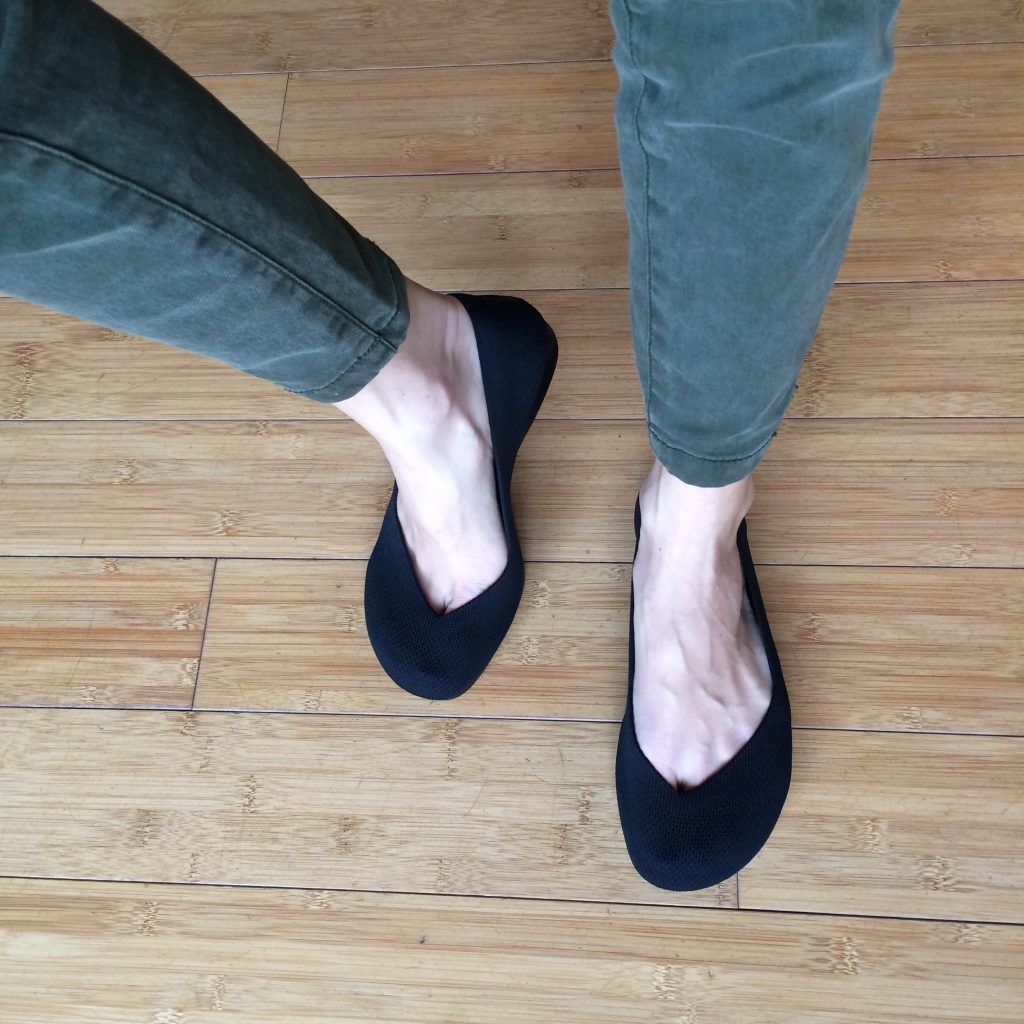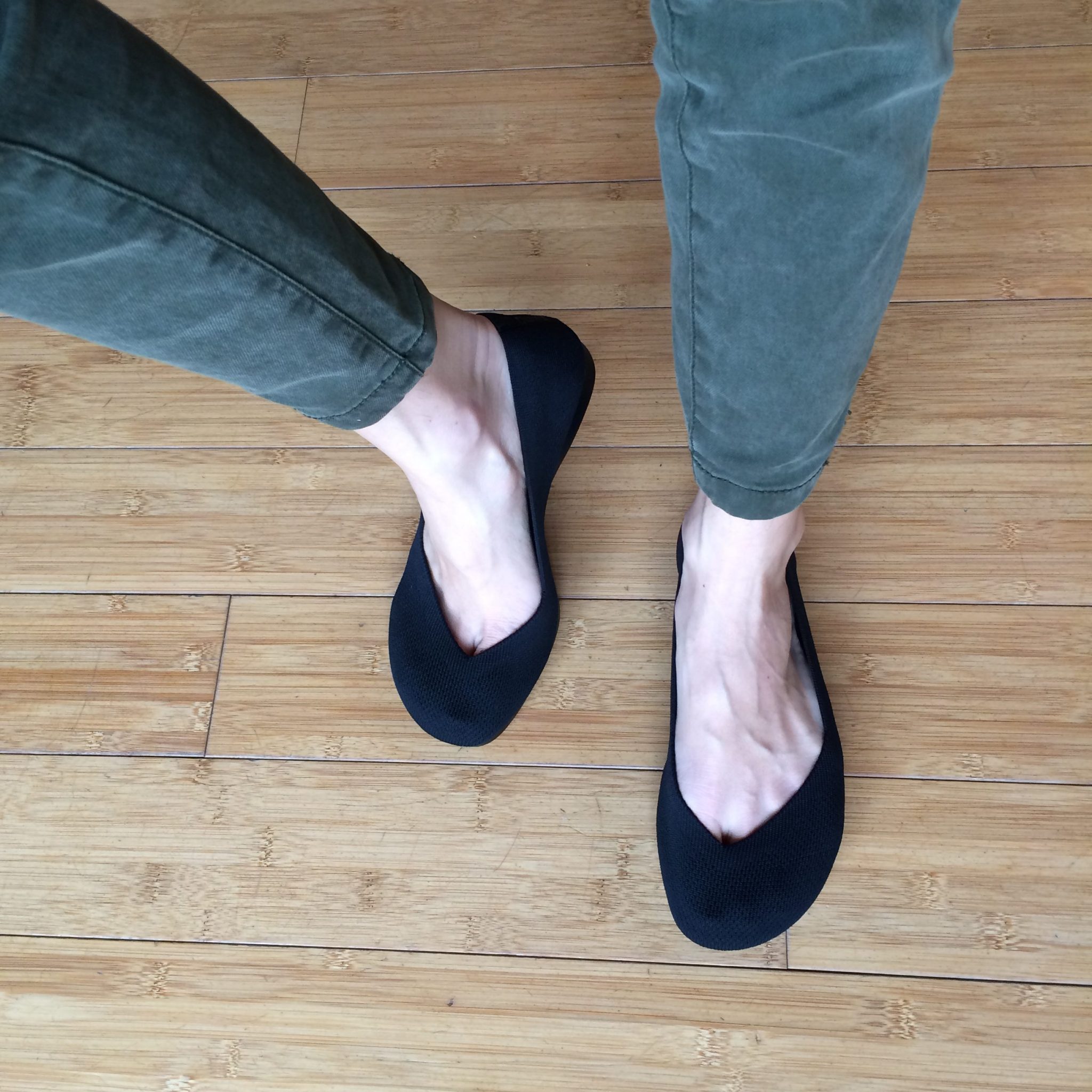 Squished toes is a deal breaker for me and I just couldn't walk comfortably in these flats, so I was faced with the option of a free exchange or return for a refund. In the end, I decided to return these because the other flats I've tried recently fit me better and I wasn't confident enough a different size would work. Someday, I'd like to go back and try out the next size up to see how they fit, mainly because they're so dang cute.
Style
These flats are on point, and effortless to style. Their most compelling feature is the pointed vamp, which dresses them up and adds an interesting detail to what could be a shapeless shoe. A flat like this can be worn with a business suit, to church, grocery shopping, and on date night. No complaints about the Dream Flat aesthetic here.
Currently, there is a limited selection of colors available, but they informed me they do have plans to expand their color/design option, which is exciting news for Oesh fans. They do have a lovely bright red for those of you wanting a pop of color.
The new Vivobarefoot's Jing Jing II has a similar aesthetic (though out of stock at the time of this writing) and can be styled in all the same ways. See my review here for oodles of outfit ideas.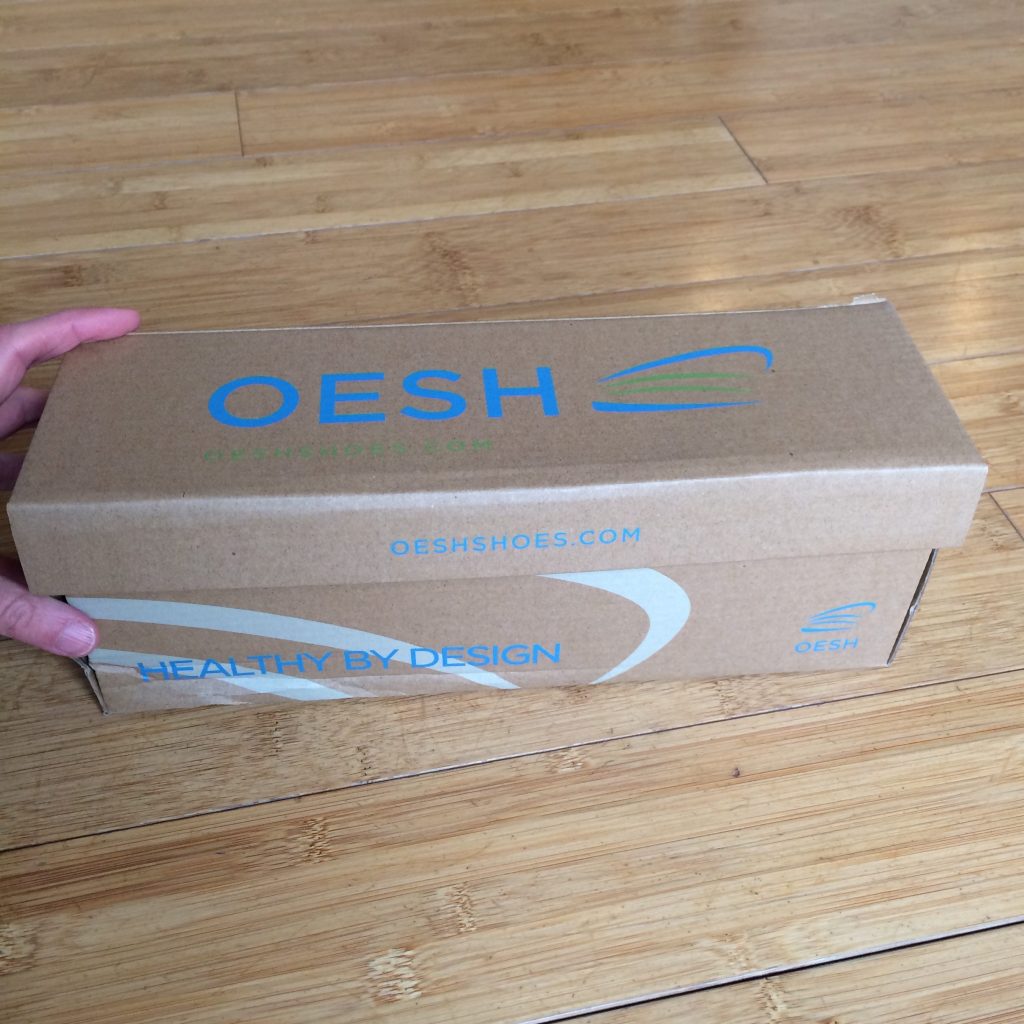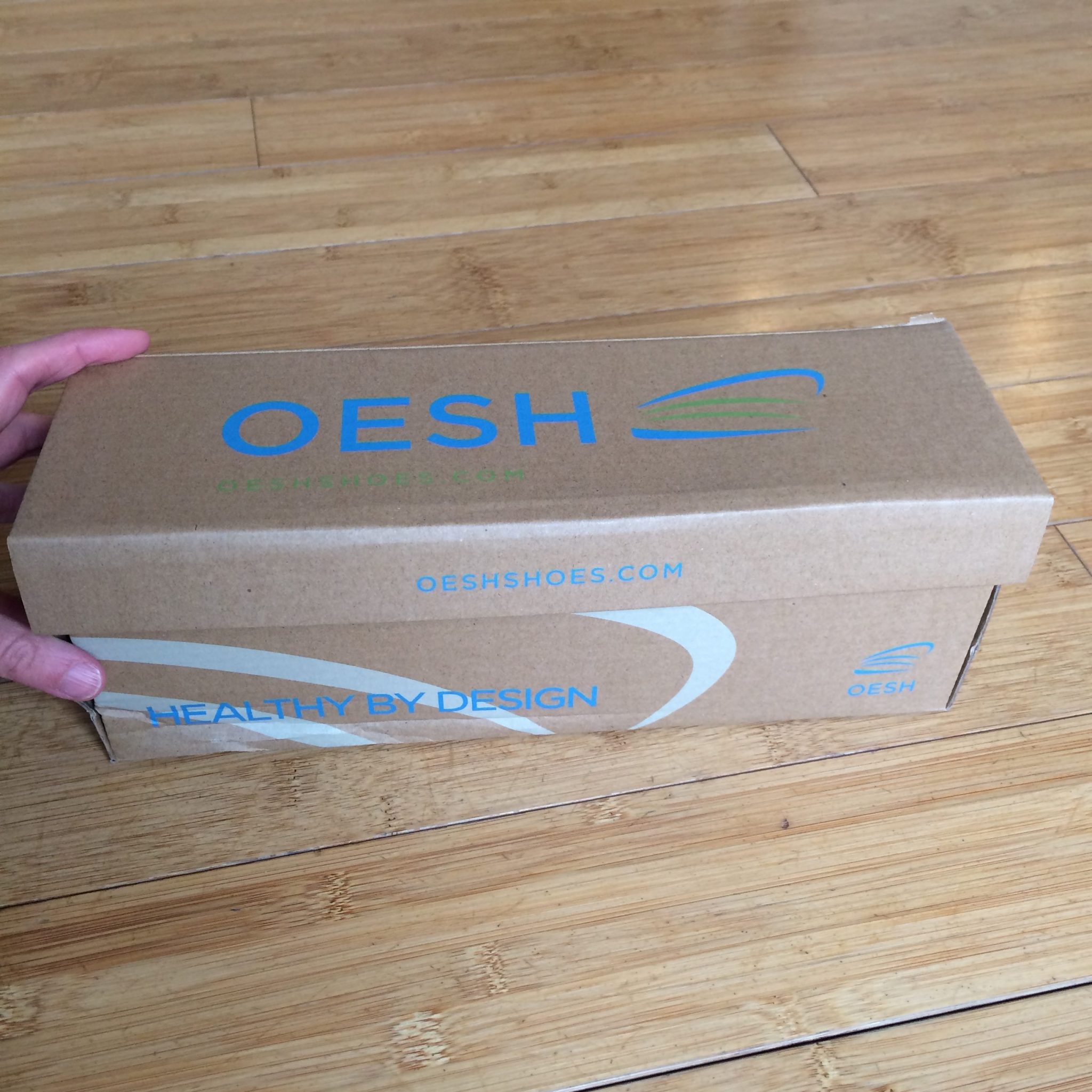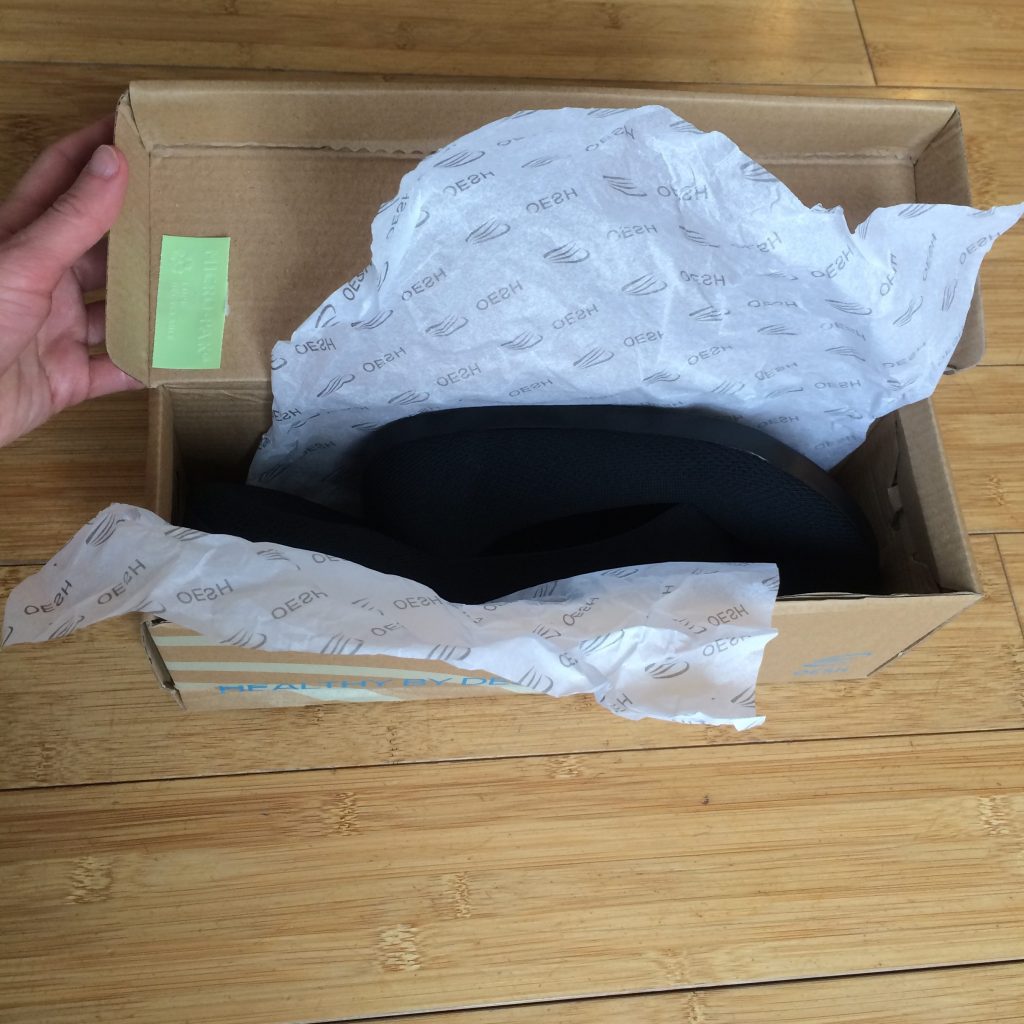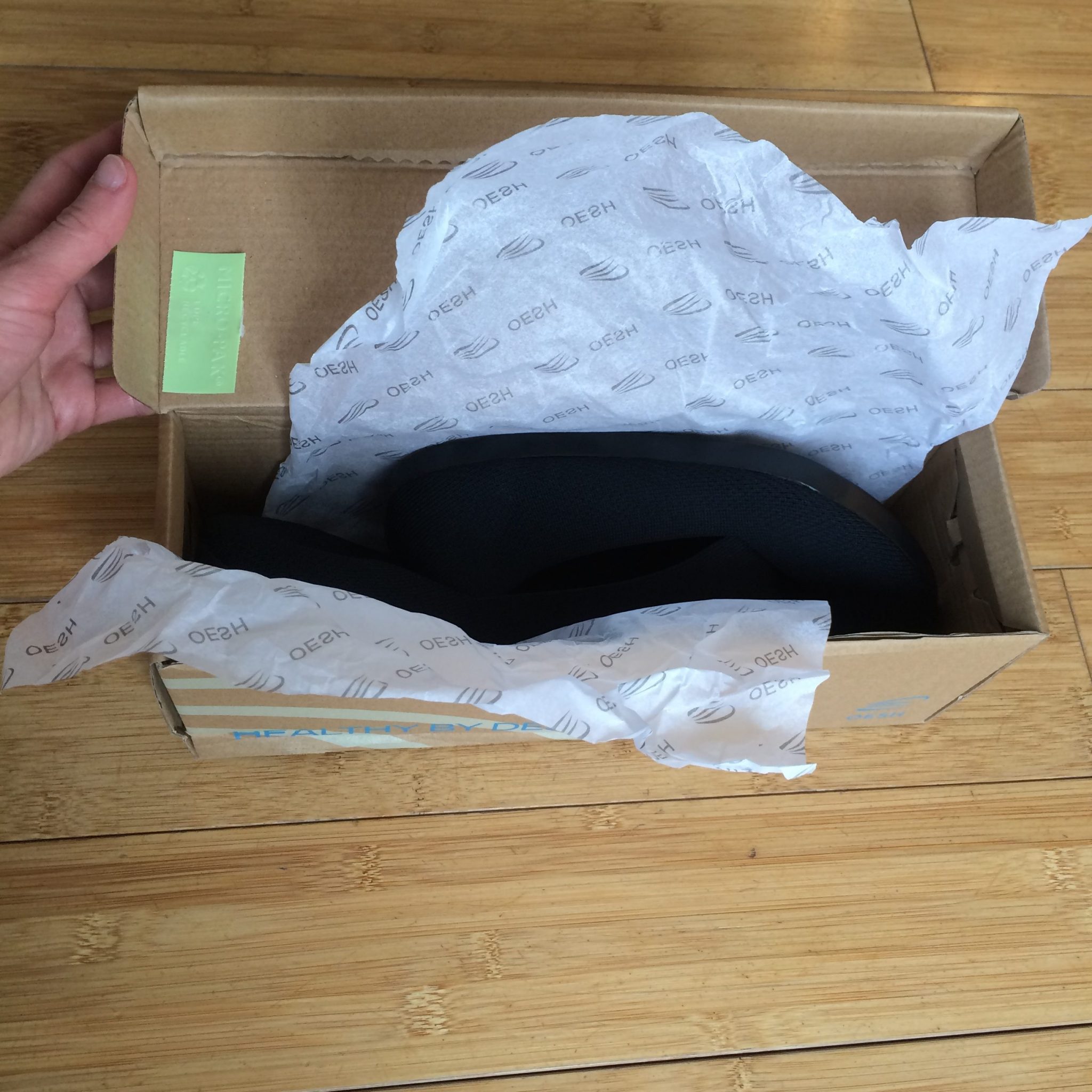 Price
These flats are $90 with free shipping. The Vivobarefoot Jing Jing II is $120, Jing Jing I is $110, and Softstar ballerines are $150 ($170 if you want to customize the color). So the price is right if you're looking for a minimalist flat. (See my Women's Dress Shoe Roundup for a full list of barefoot flats).
Customer Service
I was a little perplexed when the Oesh customer service team didn't answer my questions about specific details of their flats. Instead of giving me the info I requested (like the stack height of the Dream flats, for example), they gave me details about all their other shoes and then stated that the info about the flats was proprietary. While doing my research I learned that Oesh is in the middle of a lawsuit with Rothy's over the design of these flats, and I wonder if that is why Oesh is not giving out quantitative details about the Dream flats.
I don't have anything educated to say about the lawsuit, except that it's got to stink for a small business like Oesh and I hope they are able to find a way through it. I have no idea how this will affect their business in the future, but for now their business is running like usual.
Conclusion
While these are great looking shoes and they do fit the standards of a minimalist shoe, the fit was not right for me. I'll be keeping them on my radar to see if they update the design of their shoe and introduce new colors, but for now I'll be wearing my other flats.
Have any of you tried the Oesh Dream Flat? If so, please share how they worked for you!