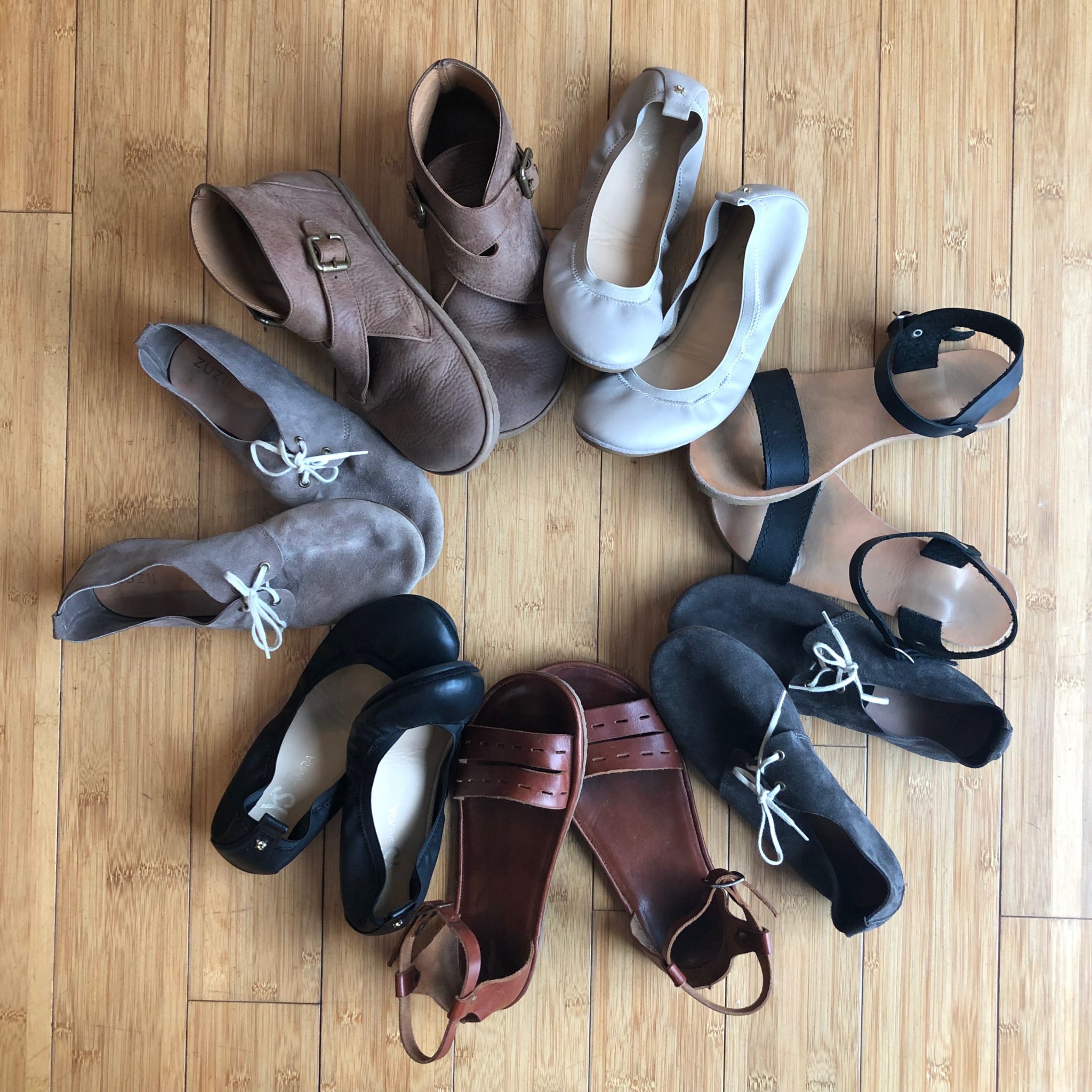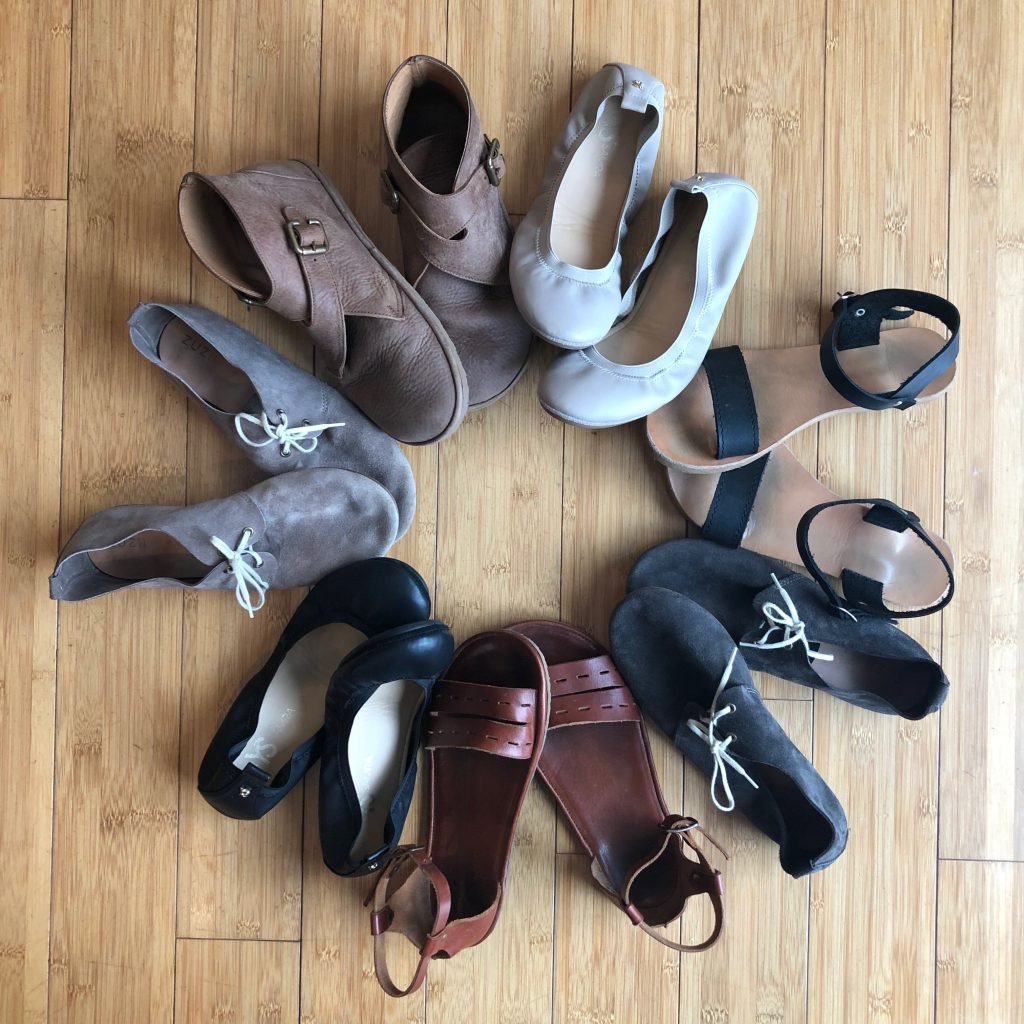 One of the trickiest categories of barefoot shoes is the women's dress shoe. As someone who doesn't want to compromise on style OR foot health, this has been the area I've spent the most time researching. Here is my compilation of minimalist shoes you can wear to work or a night out, but are still completely flat, flexible and with a roomy toe box.
Some of these I have tried and reviewed, but many of them I have not personally worn, so any feedback is appreciated. Also, remember to do your diligence before ordering to be sure they fit your needs.
I have coupon codes for several brands in this list. For my full list of coupon codes read (and bookmark!) this post.
*The Drifter Leather and Zaqq have multiple dressy options for every one of these categories and are great brands for fancy occasions, so for convenience I won't list them out below. See all of my Drifter Leather reviews here and all of my Zaqq reviews here.*
Barefoot Dress Boots
My personal favorite dressy boots are the Drifter Leather and Zaqq. See this post for lots of styling ideas!
---
Barefoot Oxfords/Chukkas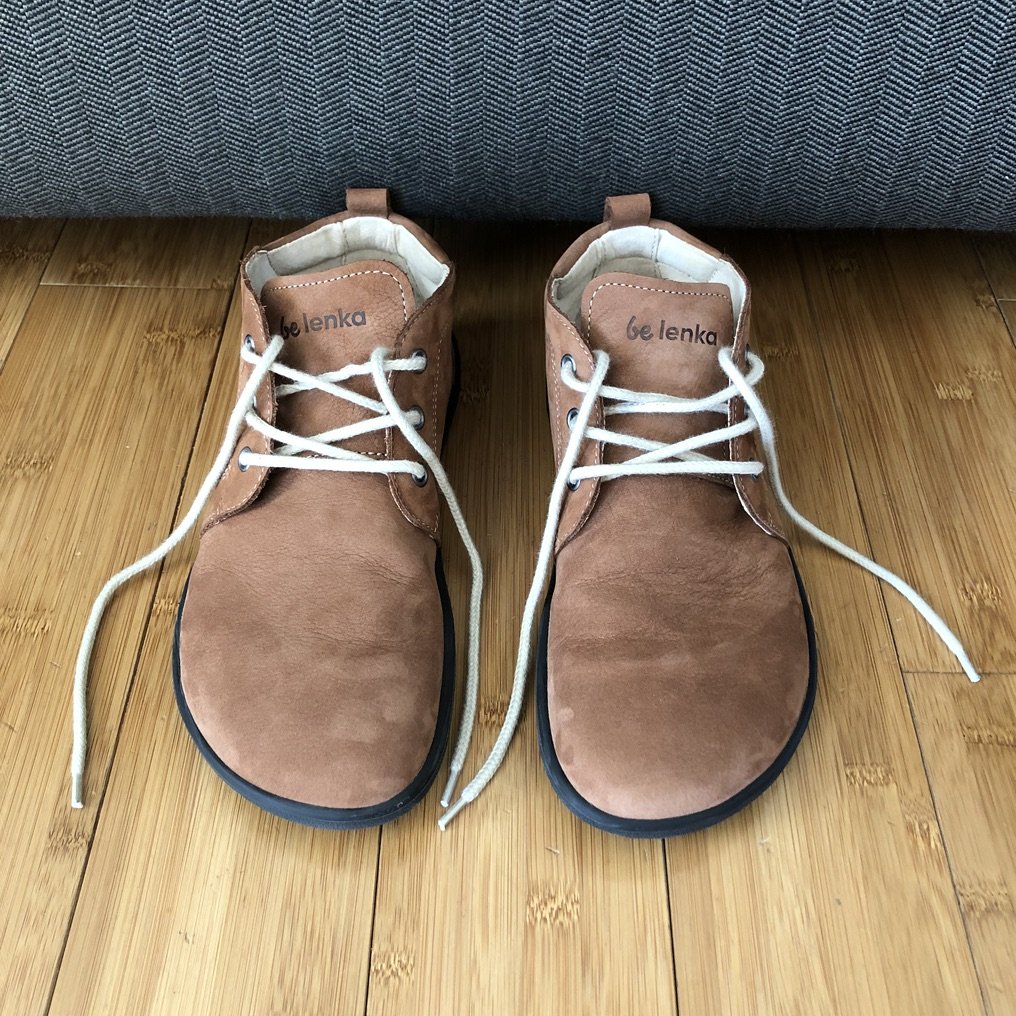 ---
Barefoot Ballet Flats
I have a dedicated Ballet Flats post where I share my favorites!
---
Barefoot Mary Janes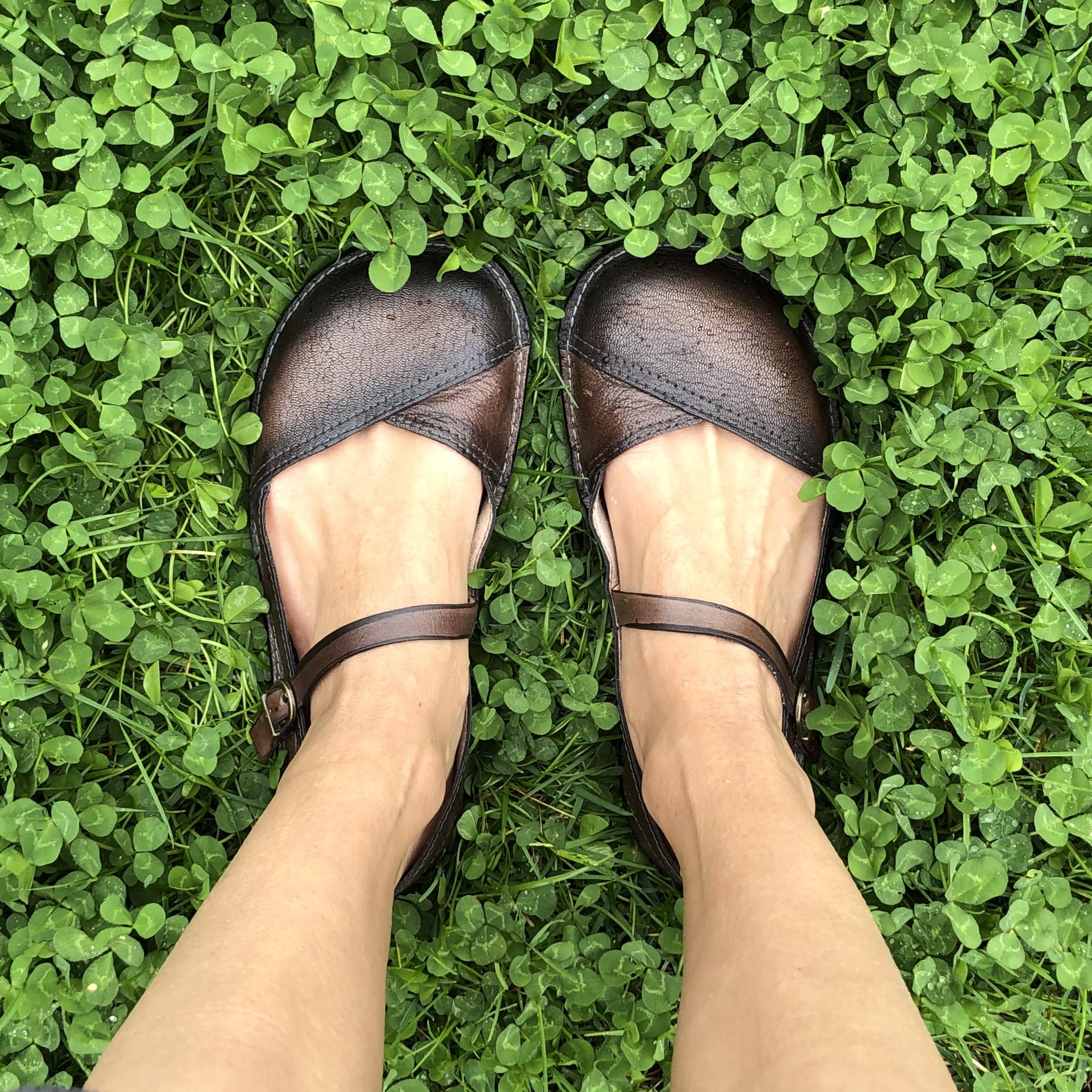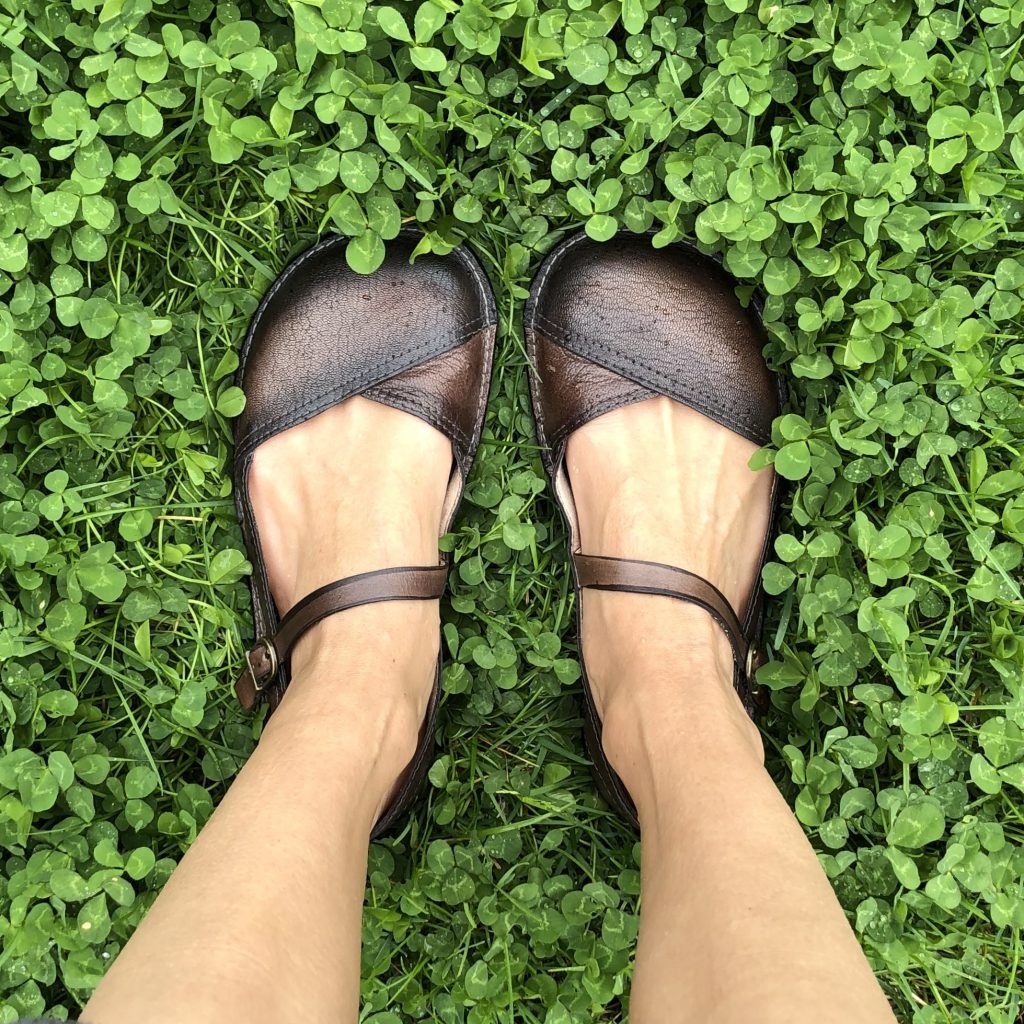 ---
Barefoot Loafers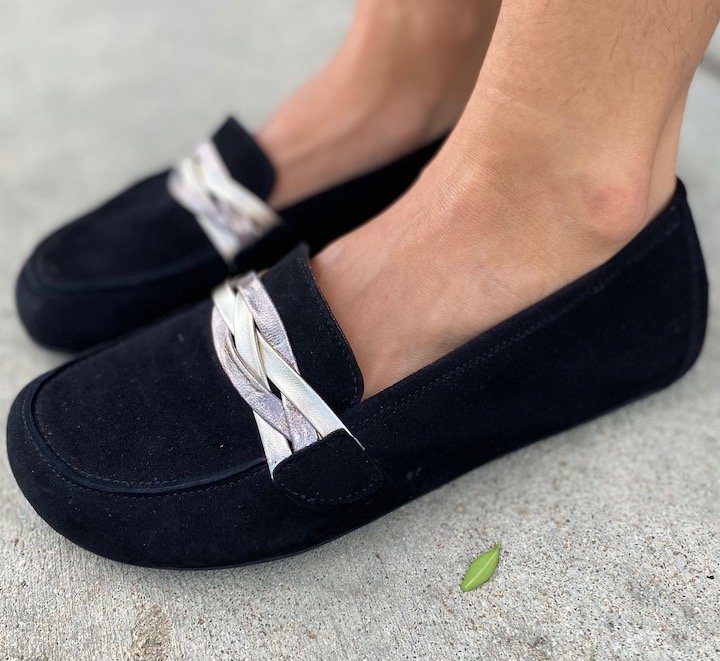 Check out this article for my list of 14 barefoot loafers
---
Barefoot Dressy Sandals
I have a dedicated list of all barefoot sandals here, and an Etsy finds list here with many dressy sandal options.
---
6. Honorable Mention
Yosi Samara (available for cheaper here and here) – This is what I've worn for years. The toe box kind of bothers me after walking a while, but they are zero drop and roomy, with a split sole. Also, more affordable than many barefoot ballet flats.
Crane Boutique – I've also owned these, they have a roomy toe box and are flat and flexible. I sold mine because they pressed down over the tops of my toes and didn't stretch.
Manitoba Moccasins – These flats are completely flat, but the toe box is fairly tapered
Cinderollies – Points for being cheap, but not the greatest toe box. See review here.
Tieks – I thought I better put these on here because they are on KB's shoe list, but I am personally not a fan. The toe box is SO TIGHT and the sole is very thick (though it does bend in half). There is zero ground feel. I like to toe the line with my shoes when it comes to fashion, but these were not even close to being comfortable.
Zuzii Sandals – These are zero drop and flexible, but the straps that go over the ball of the foot are quite narrow and too painful for me.