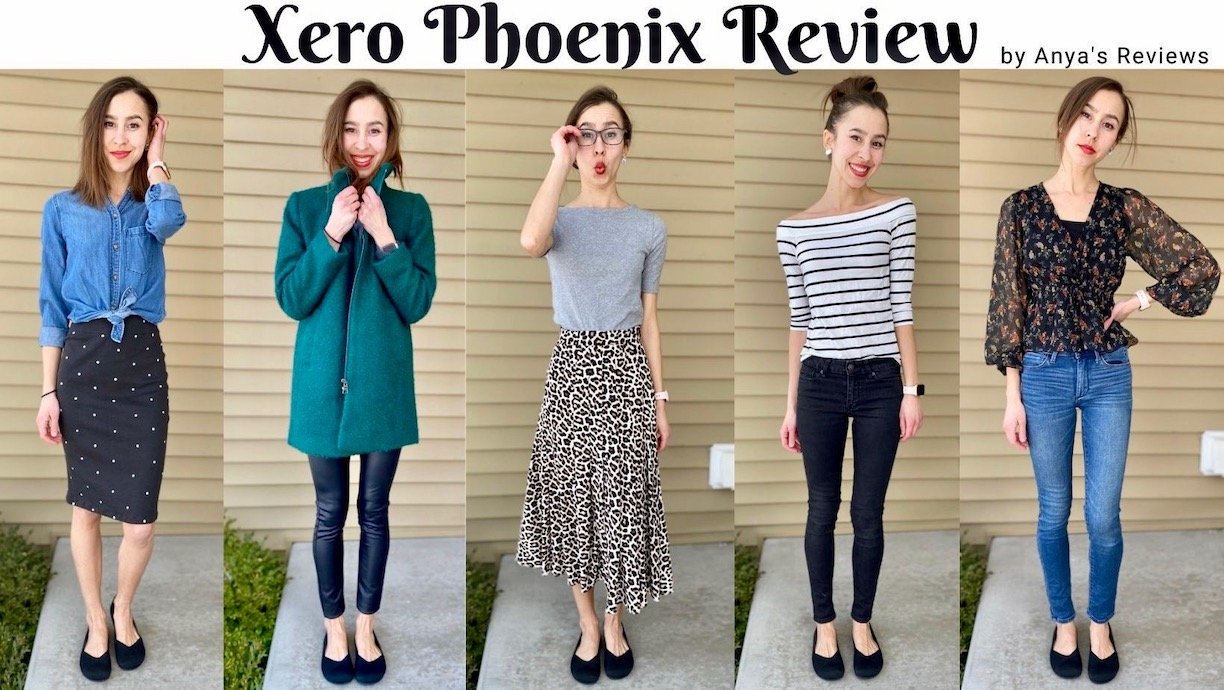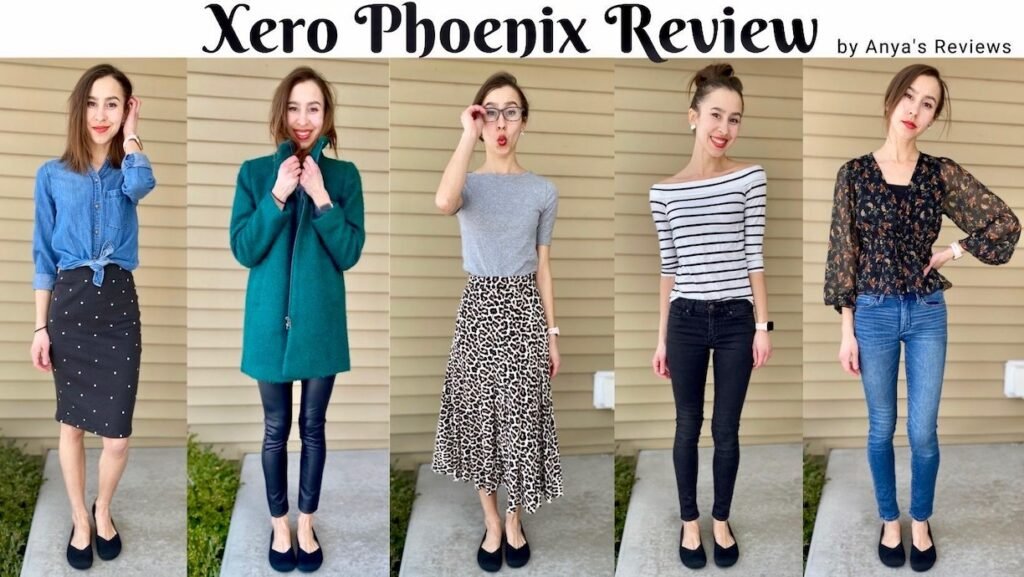 The Xero Shoes Phoenix is a barefoot ballet flat that looks stylish and trendy, but doesn't squish your toes! They are zero drop, have a wide toe box, AND are affordable. Check out this in-depth review of the Xero Phoenix flat for all the deets on sizing and ordering.
Xero Phoenix Review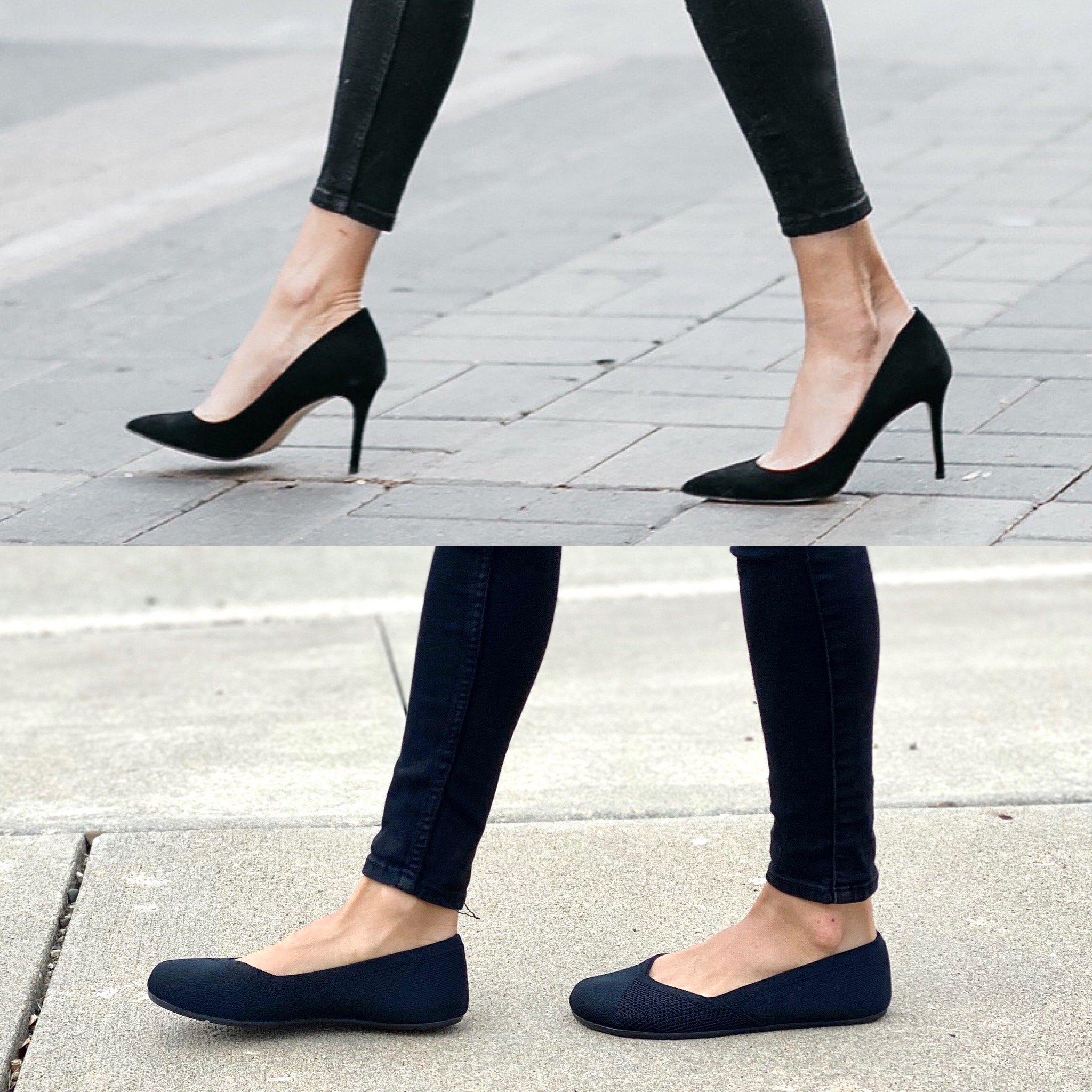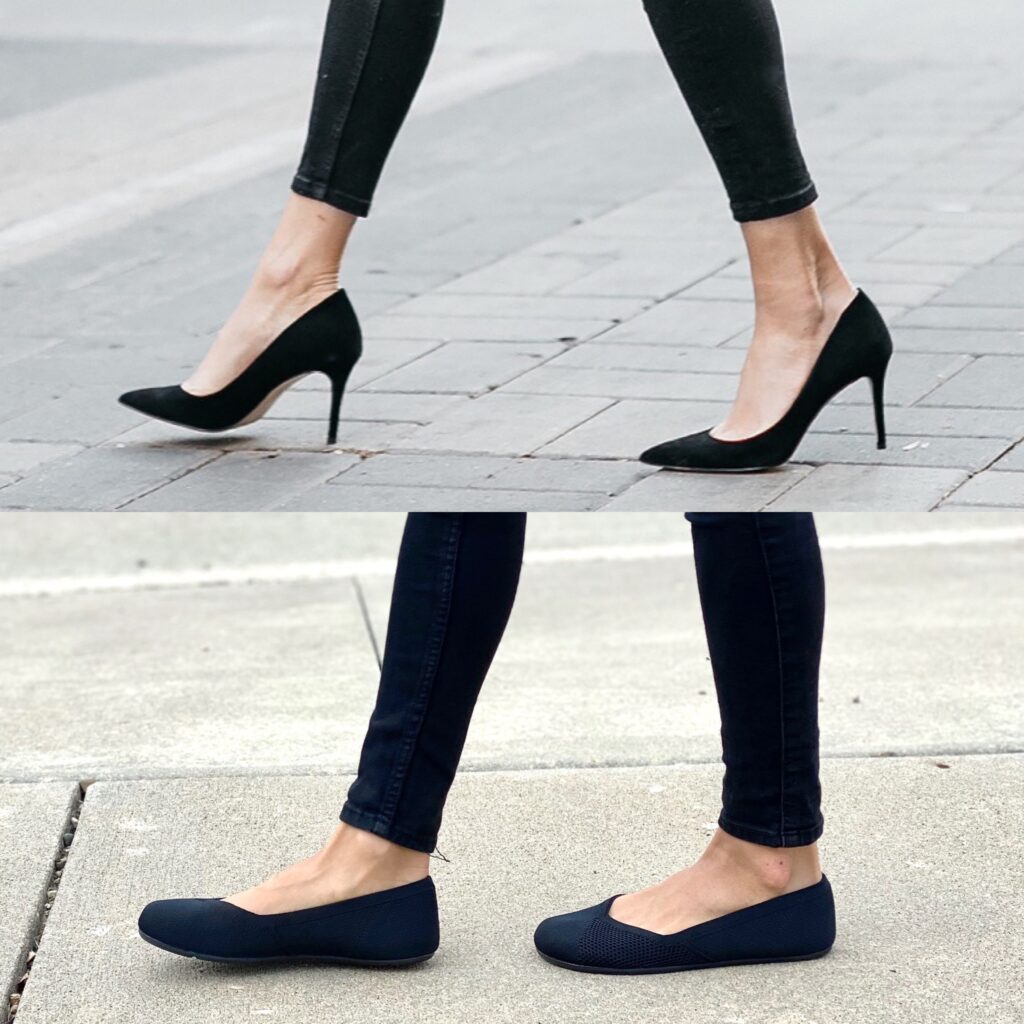 High heeled shoes are not idea for your body. They throw off your alignment, stress your joints, and put you at risk of falling. Barefoot alternatives to the traditional women's dress shoe (aka heels) are SO VITAL in changing the cultural belief that beauty is pain.
But not all flats are good for you either. They may not be as damaging as heels, but the vast majority of shoes you see have a tiny, pinchy toe box that makes movement difficult and can contribute to the formation of bunions.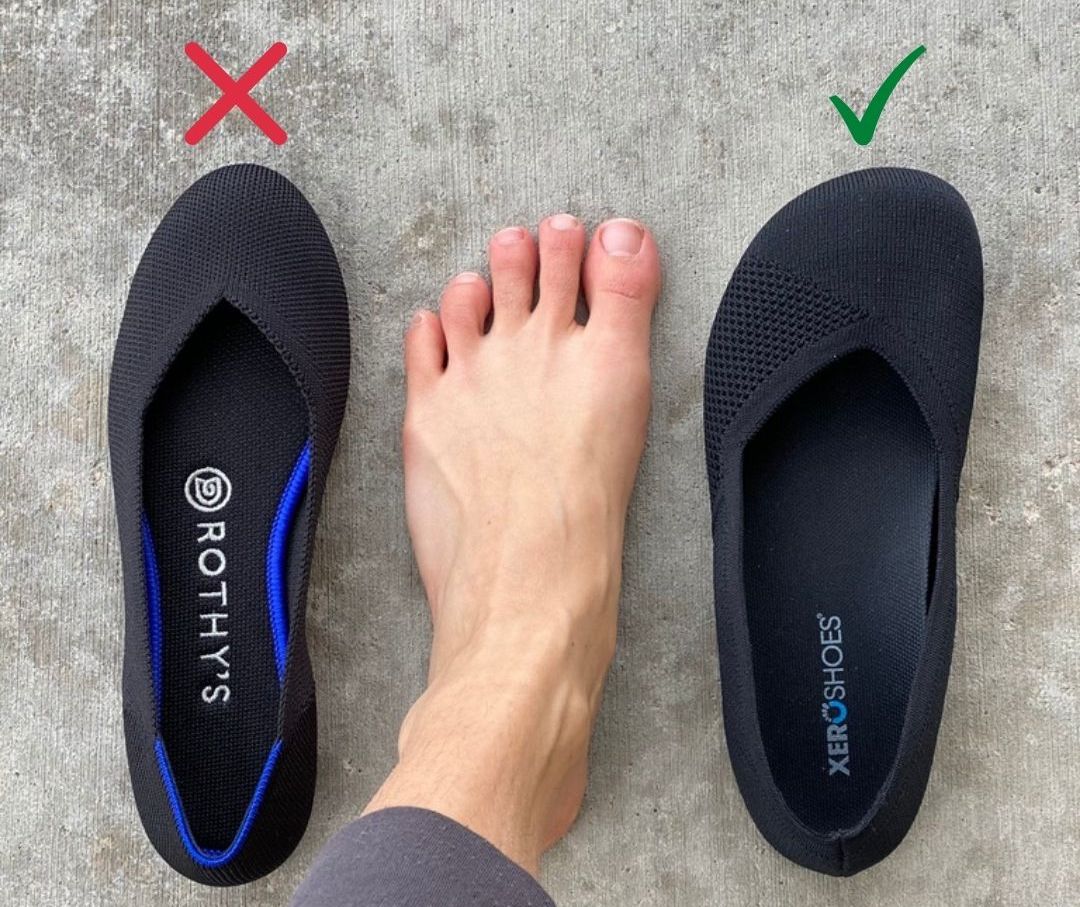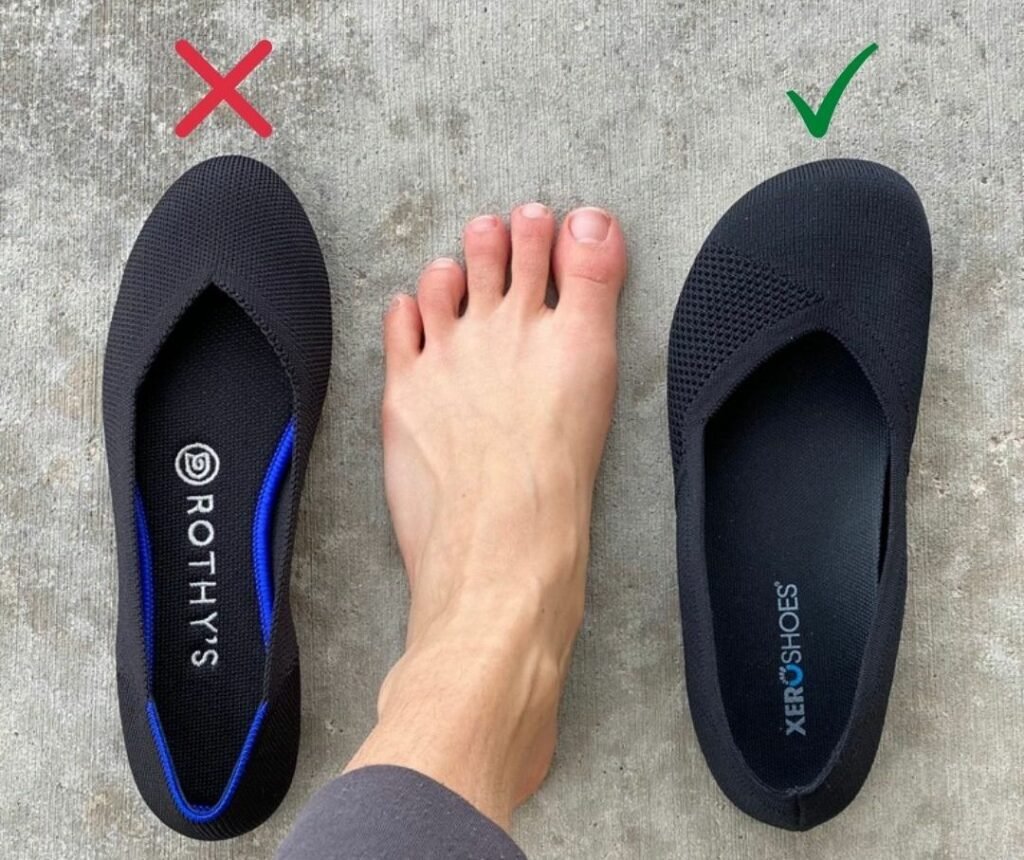 The Xero Phoenix says to hell with these harmful cultural norms. Why not keep the principles of good style and make it work in a healthy shoe? Phoenix ballet flats are zero drop (completely flat), flexible, and have a spacious toe box.
Knit Phoenix
My favorite version of the Phoenix is the knit (vegan!). It comes in black and grey sizes US women's 5-11 for $70 (which is pretty affordable for a barefoot ballet flat). The knit material is somewhat stretchy and soft (polyester), and there is a little textured detail on the outside. They have a total stack height of 5.5 mm without the insole, and 7.5 mm with it. The sole is flexible enough to roll into a ball, but there isn't much ground feel.
Phoenix Sizing & Fit
Understanding your foot shape and type will go a long way to help you avoid costly shoe shopping mistakes! Check out this post for more context.
Sizing
For me the Phoenix runs true to size. I typically wear a US women's 6 (or EU 36) in flats, and that's the size I have in both the leather and knit Phoenix. Some people are sizing up in order to get more width, but that only works if your feet are full enough to fill out the heel of the shoe. I actually had a 6.5 (EU 37) at first and sized down because my foot was slipping. That makes them a pretty close fit on my wide toes, but thankfully the stretch of the material makes them still comfortable.
Foot Shape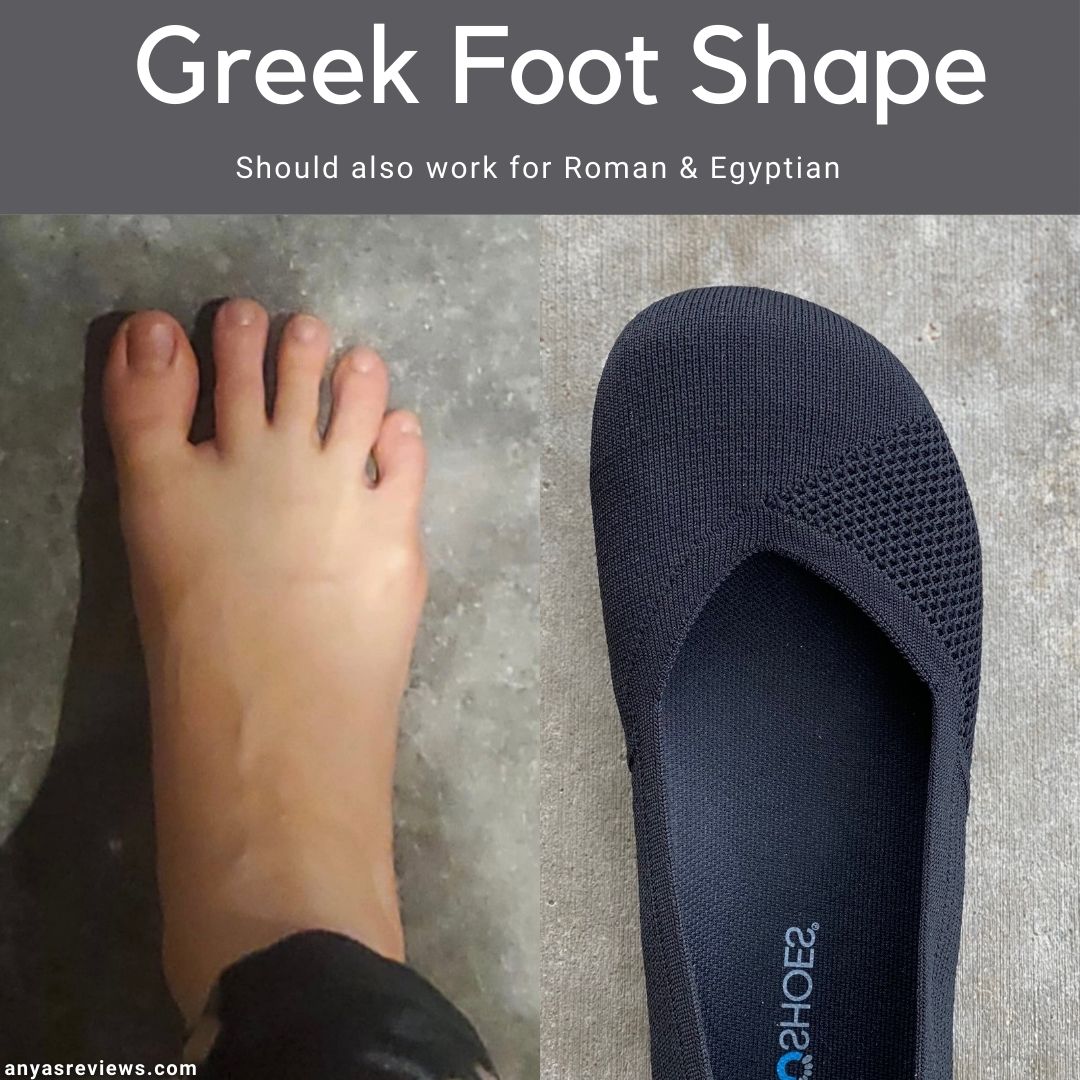 The Phoenix has a Greek foot shape, with space for a long 2nd toe. They should also work fine for Egyptian and (some) Roman shaped feet. Square shaped feet and some people with a long 3rd toe will likely find these too tapered.
Volume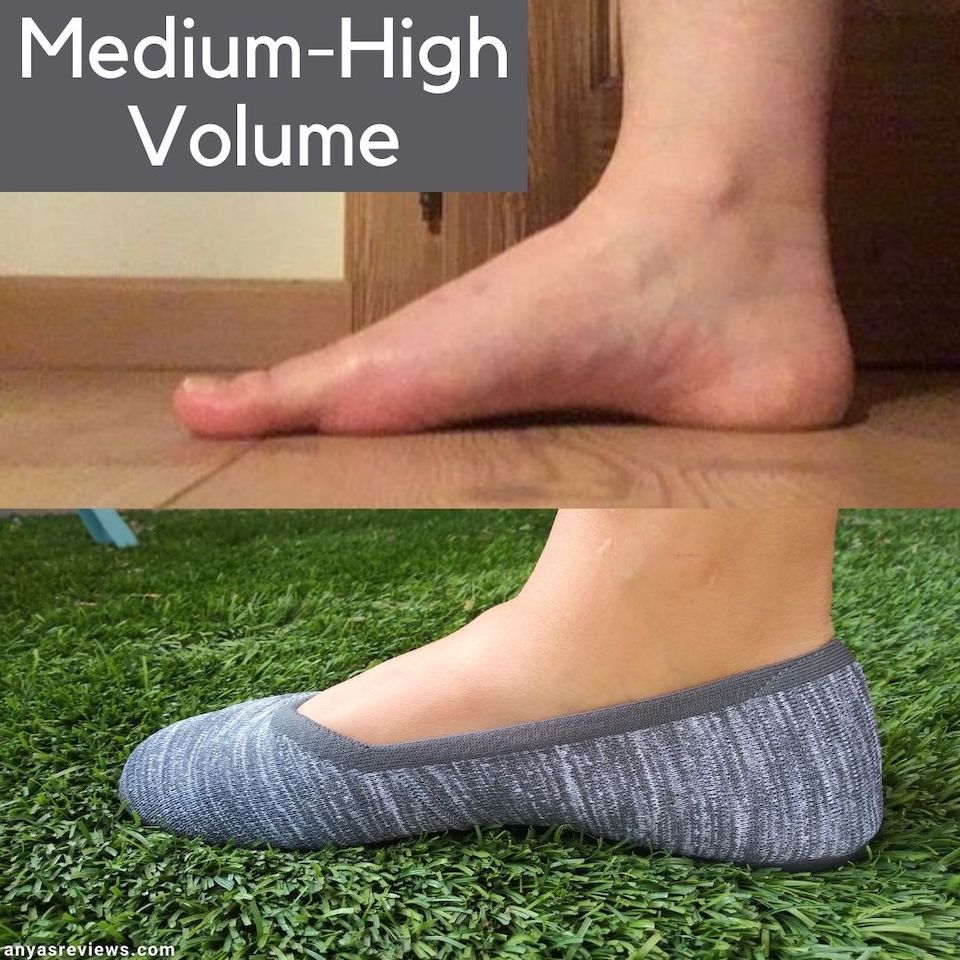 The Phoenix (like most Xero shoes) caters to higher volume feet. This is great for people who don't like their toes pressed down. Medium volume feet will enjoy the shoe as is, and high volume can remove the insole for more space. If you have low volume feet you might find your heel slipping or have gaping at the sides of the shoe (see my example a little later).
Same Shoe, Different Foot
Below is a comparison of the Xero Knit Phoenix on my thin, low volume foot (left) versus a fuller, medium volume foot (right).
You can see that I have some gaping around the sides of the shoe. They don't slip off my heels unless I'm really shaking and grooving, but you can tell they look more secure on the model on the right.
You can also see that the toe box shape matches my Greek foot shape really well (left). The foot on the right has long 2nd and 3rd toes that might run into the front of the shoe, but in this case there is enough space in front of the toes that they don't. It also helps that the knit is forgiving.
Barefoot Ballet Flat Width Comparison
See the image below for how I rank the width of several popular barefoot ballet flat styles. The Xero Phoenix is medium width in the toe box, and falls on the lower end of the options. The Softstar Ballerine and Shapen Poppy are just a smidge wider. Lisbeth Joe falls right in the middle (but only if you size up, because they run short),and both Zlatush and the Softstar Primal Merry Jane are quite a bit wider than any other options.
Keep in mind that even though the Xero Phoenix is medium in toe box width, it doesn't taper in at the midfoot. Instead, it stays wide throughout the length of the shoe. This is good for people whose entire feet are wide, but not good for people with V-shaped feet (wide at the toes, narrow at the heel).
Please read my Barefoot Ballet Flats post for all the details on these flats!


Styling
Now this is the fun part! The Phoenix is the Little Black Dress of ballet flats. I obsess over shoes that can be worn a million ways and that make it easier for people to choose healthy footwear. The detailing on the toe box help to disguise the width, and they really look like fashionable flats. Lots of people in the barefoot community who work in professional environments are so pleased with how they pair with their work wear. But you can also wear them with casually!
Liz (on the right) from the barefoot community has been wearing the Phoenix flats to her corporate job almost daily since they came out last year! She loves how mainstream they look, and she just bought the grey color to add to her collection. For reference, she has medium-high volume and medium width feet.
Leather Phoenix
The leather Phoenix ($100, US women's 5-11) generally follows the same sizing and fit of the knit version, but is slightly looser and stiffer. The back heel is padded to stay secure, and there is some embossed detailing on the side. They are entirely lined with leather, including a removable leather insole.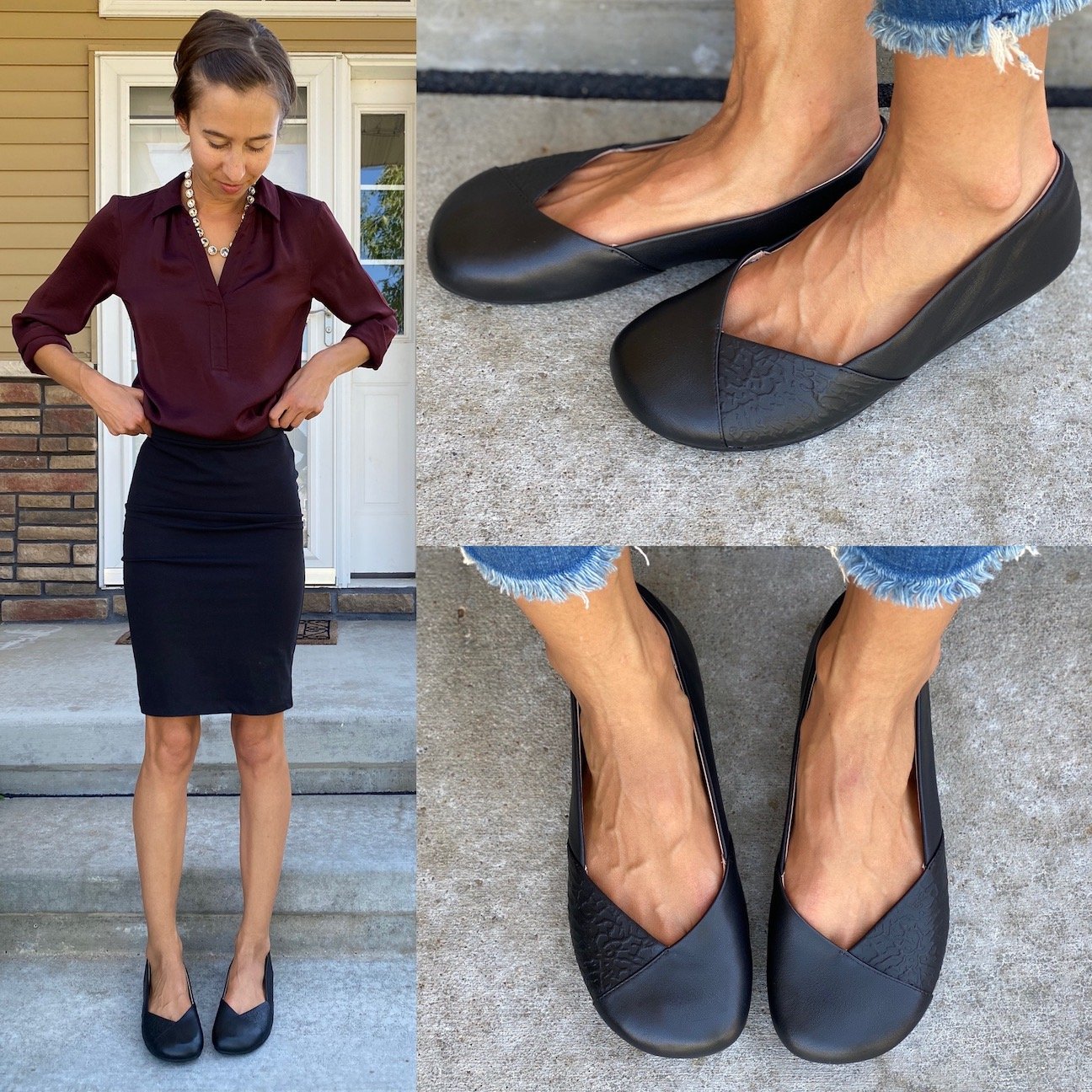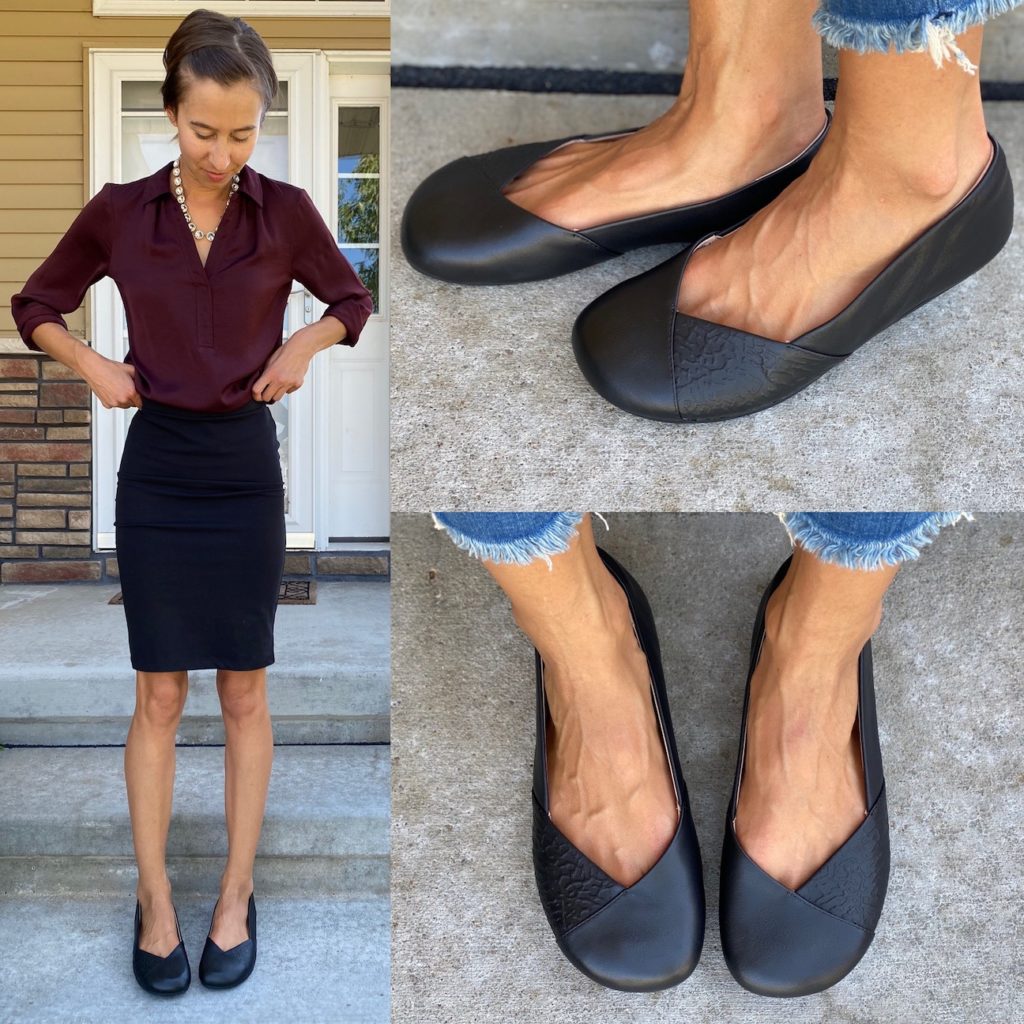 Overall, I found these to be less comfortable and less stylish than the knit version, even though the leather might be a bit dressier. The width of the heel seems more apparent in the leather, so my thin ankles were prone to slipping. For all these reasons I haven't worn them much, hence the knit version being the main focus of the review. But don't let that deter you! If they fit your foot type and style, they are a great choice.
Ordering
Xero shoes are all in stock and ship quickly. US shipping starts at $4.99 and goes up $2.99 with each pair of shoes (this is cheap guys). US exchanges are free, and returns are accepted within 45 days with buyer paying return shipping (unworn shoes only).
Xero does ship internationally, and they have a number of retailers around the world. I played around and saw that most destinations cost about $20 shipping. Unworn shoes can be returned with buyer paying shipping costs.
Shoes have a manufacturing warranty for 1 year.
Community Feedback
I surveyed the barefoot community and got feedback from 13 other Xero Phoenix owners with a variety of foot shapes, volumes, and widths. Of the 13 respondents, 10 of them still own and love their Phoenix flats. 1 person returned their knit flats because they were too loose in the heel of the shoe and slipped. 2 people returned the leather flats because they were too loose (my experience also was that the leather ones fit looser).
Those with low volume feet were more likely to size down if between sizes for a secure fit. The opposite was true for high volume feet, who could size up 1/2 size for width and still have a good fit. This is consistent with the shape being wide throughout the length of the shoe.
Conclusion
Xero Shoes, PLEASE make these in leopard print, burgundy, teal, taupe, yellow, pink, basically ALL the colors! Stylish flats are the perfect way to subtly treat your feet right in a world of hurty pointy dress shoes. And speaking of foot health, combine these foot exercises with your natural footwear to really get on the right foot!
Make sure you're following me on social media for the chance to participate in future reviews, and to be kept up to date on all things barefoot!