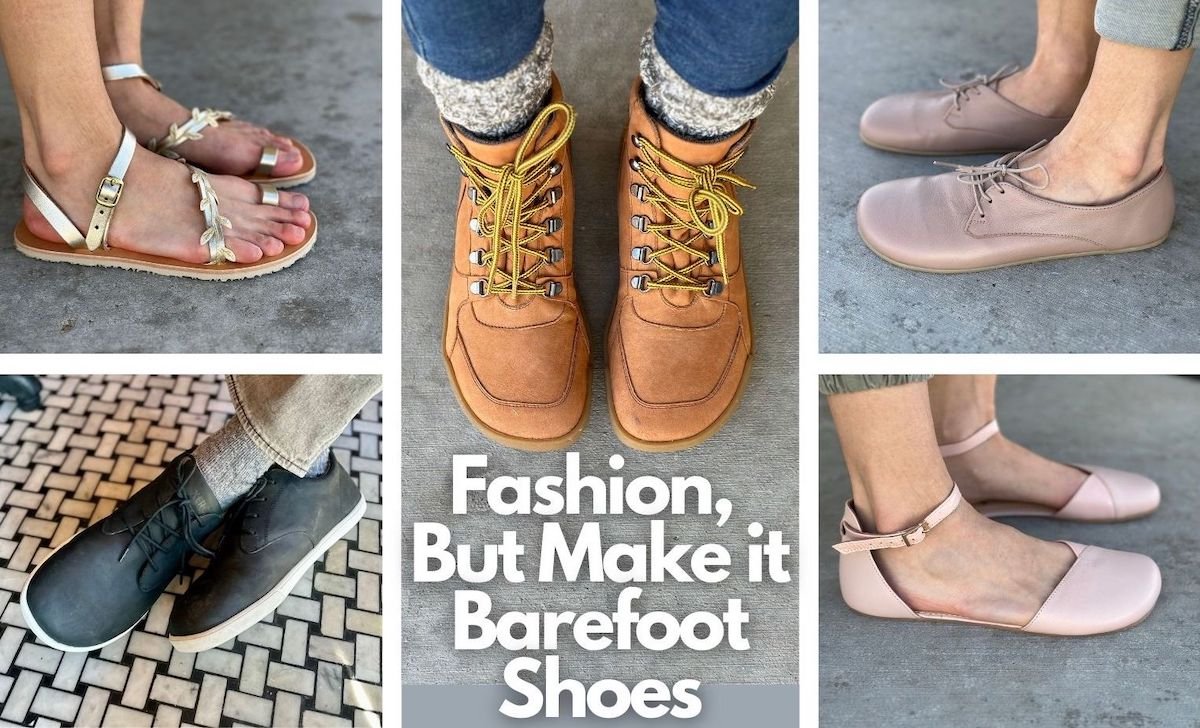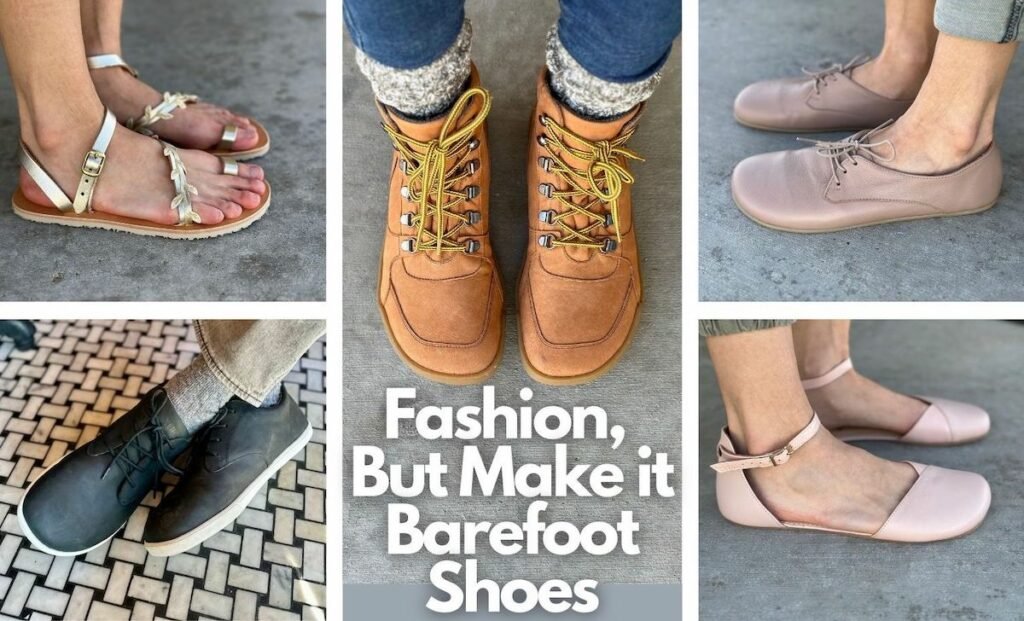 For me, being comfortable and mobile in my shoes is a non-negotiable. Sure, you might want to wear heeled, pointy shoes occasionally. But if you're like me and don't tolerate pinchy shoes, here are some swaps you can make that will have you dancing the night away with comfy feet! It's Fashion, But Make it Barefoot Shoes.
Crave Glasgow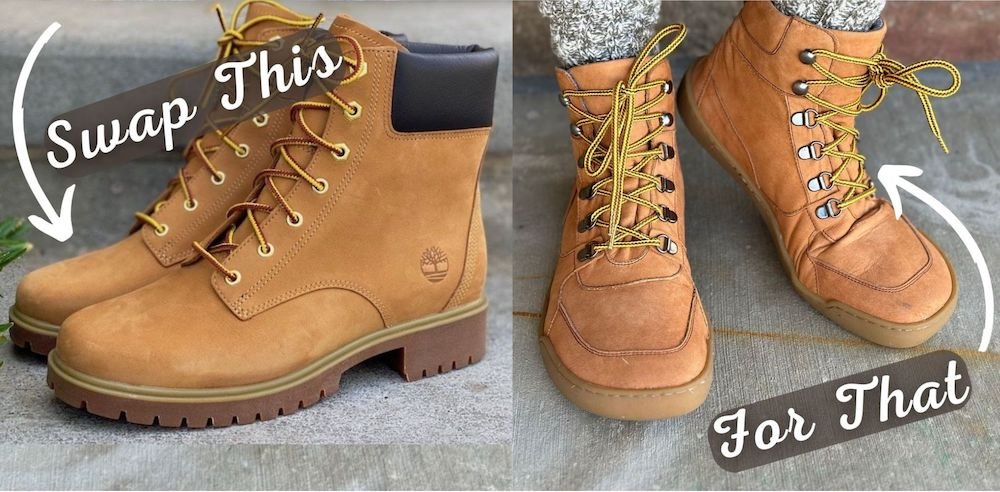 Leather | Sizes EU 37-42
The Crave Glasgow is very wide in the toe box and so soft and comfortable from the first wear. I'm really enjoying these boots. They have a fabric lining that is good for temperamental spring weather, but I can also wear warm socks in the winter.
They are unisex and true to size. I am wearing size 38, typical for me in boots. The lacing makes them adjustable for all foot volumes.
Unfortunately Barefoot Naboso (Crave retailer) no longer ships to the USA.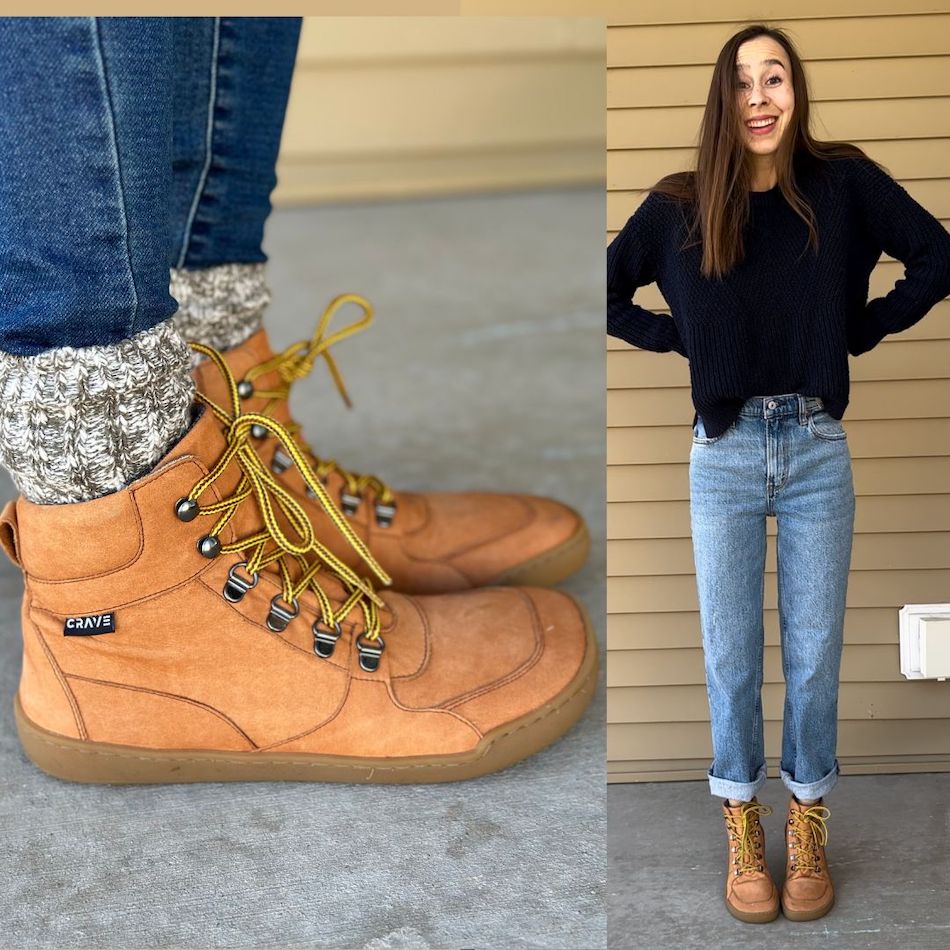 ---
Grecian Sandals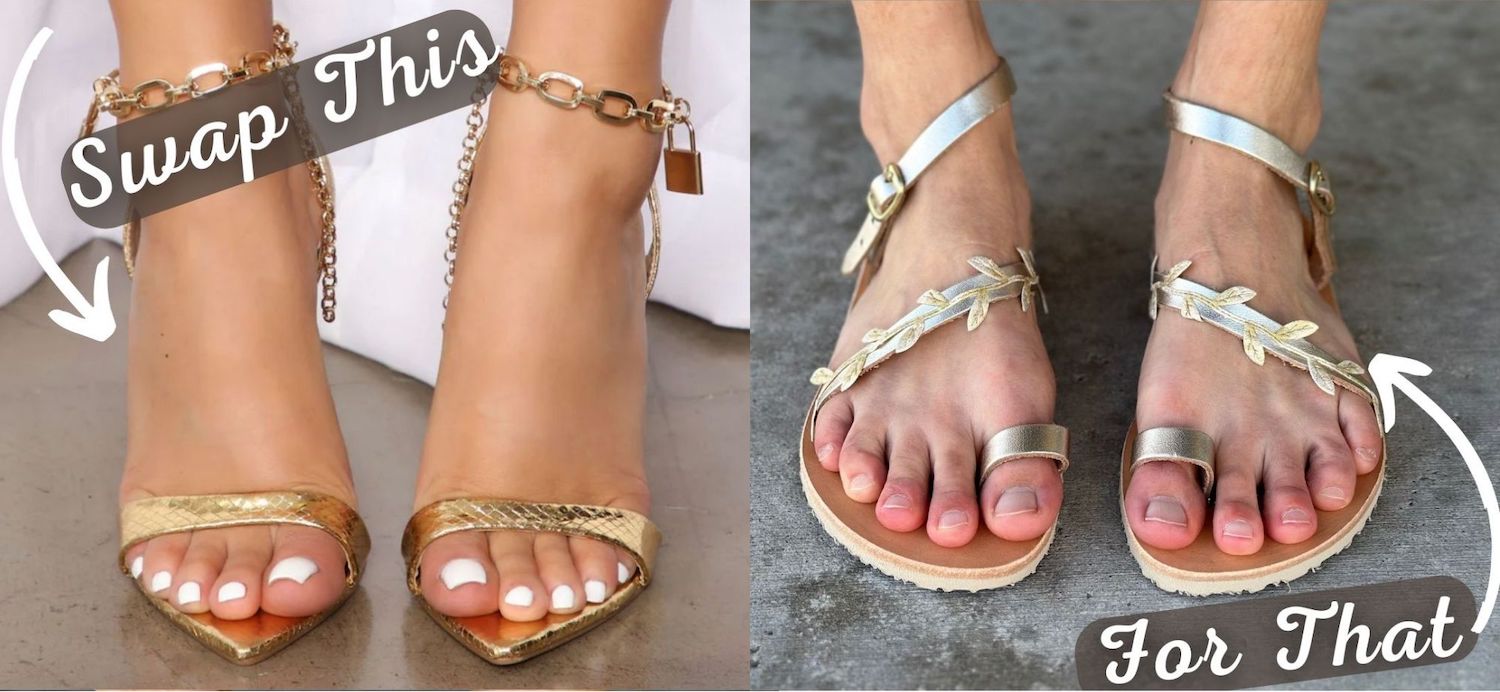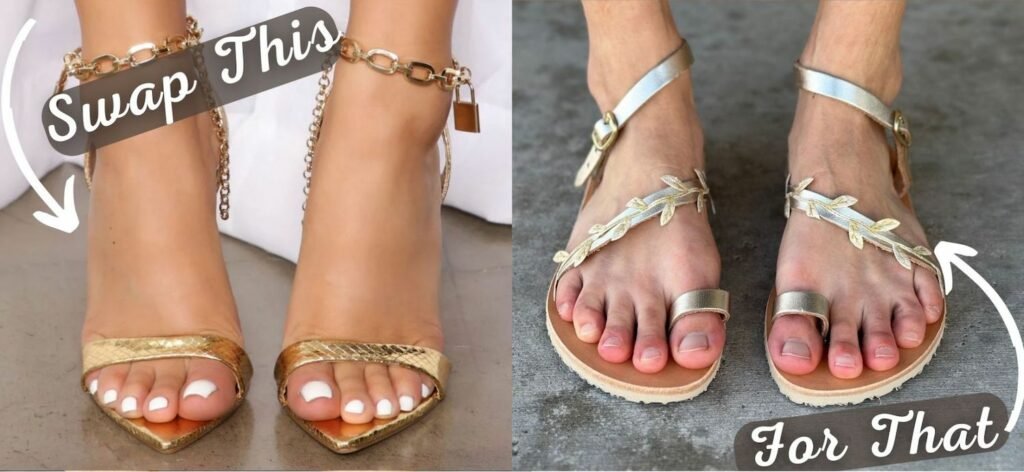 Leather | Sizes US Womens 4-12
I love these for formal wear! I wore a silver pair last year for a wedding, they are beautiful. This strapping style let's the toes be totally free, so they are both dressy and comfortable.
I recommend sticking with the Vibram sole options from this shop, as they are much more flexible than their standard soles. Read my Grecian Sandals review for more details.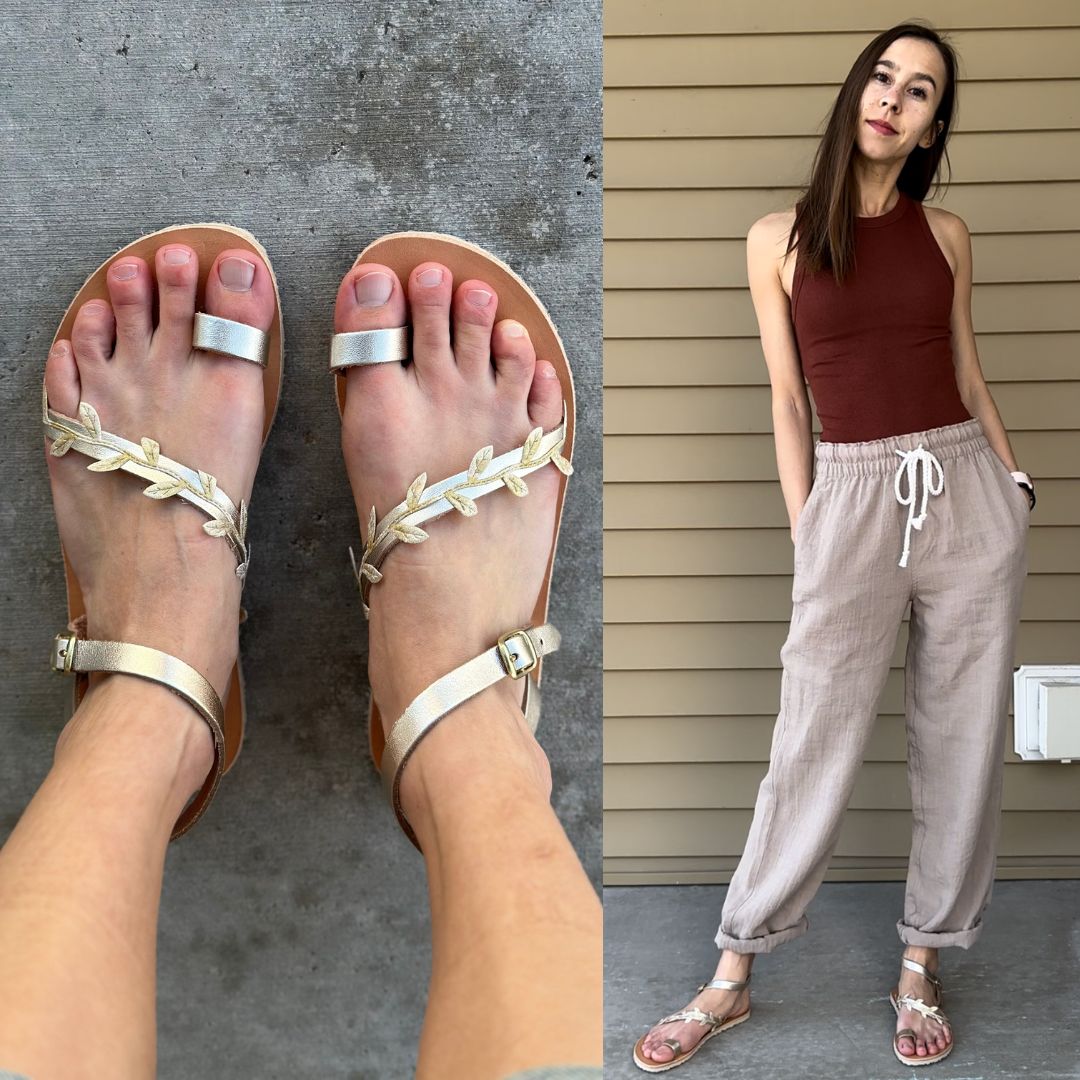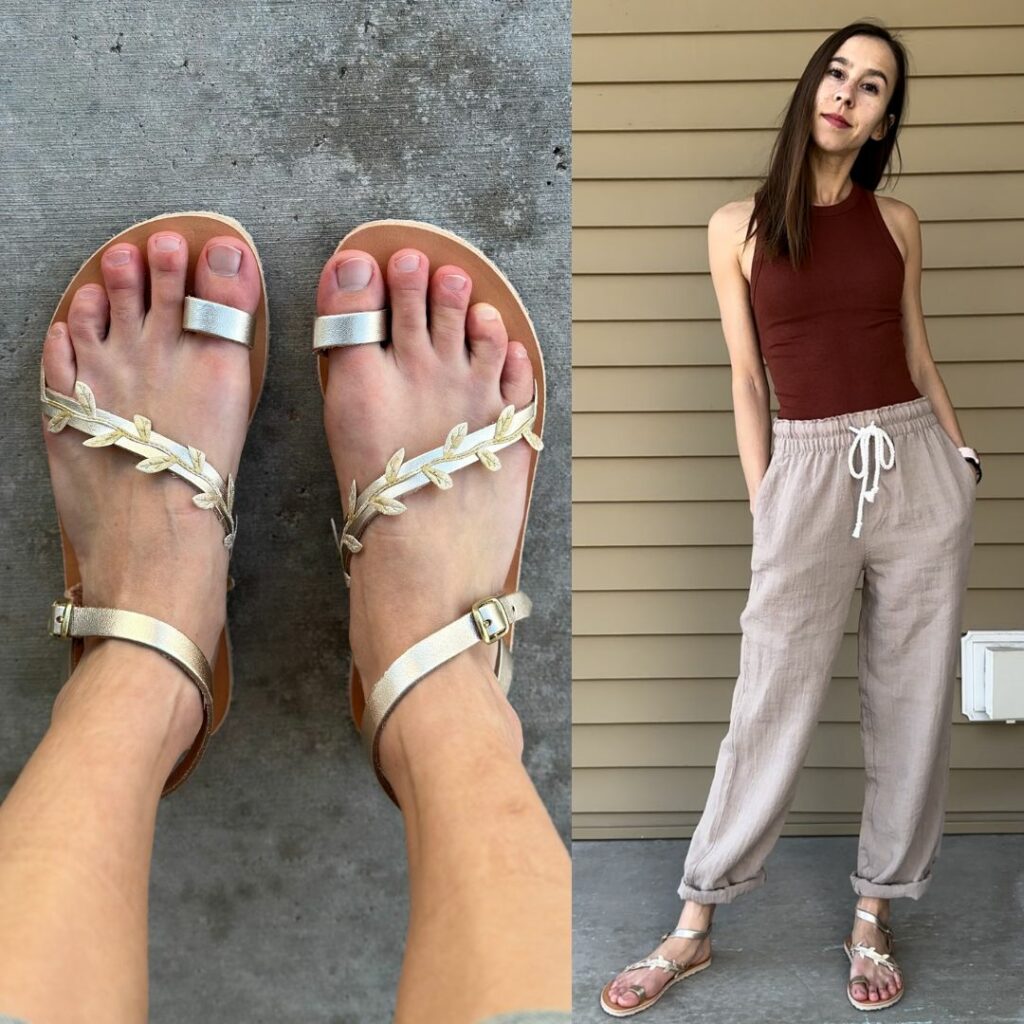 ---
Xero Glenn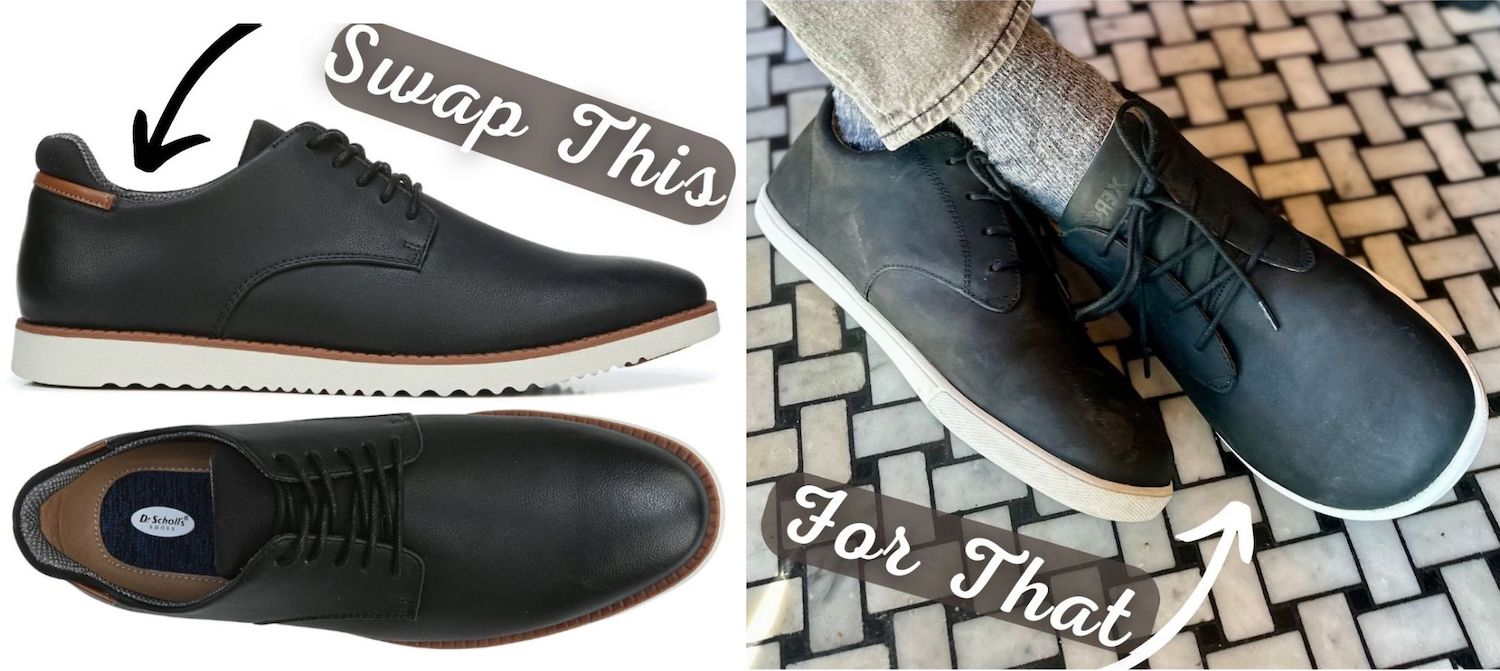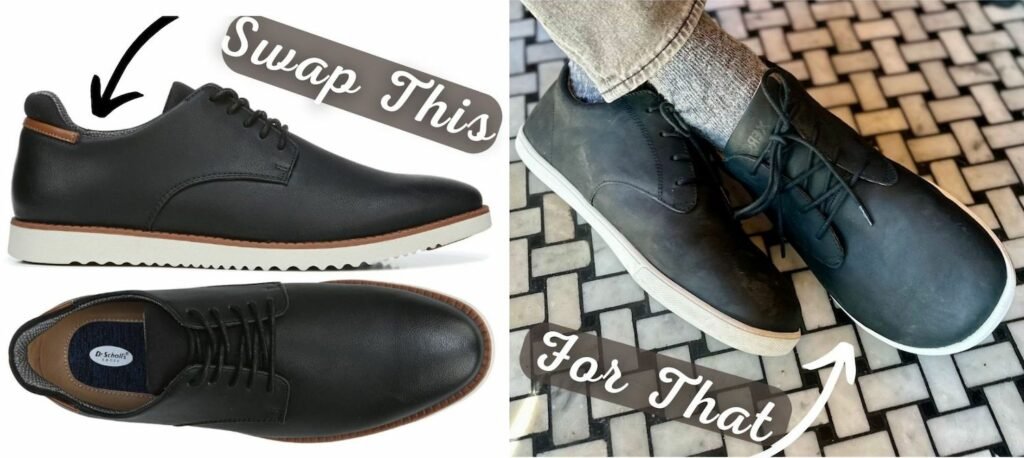 Leather | US Mens 6.5-15
These are Justin's current favorite shoe, they are stylish enough for business casual but are so much more comfortable than his old work shoes. Read my recent Xero Spring '23 review for more deets on fit and sizing.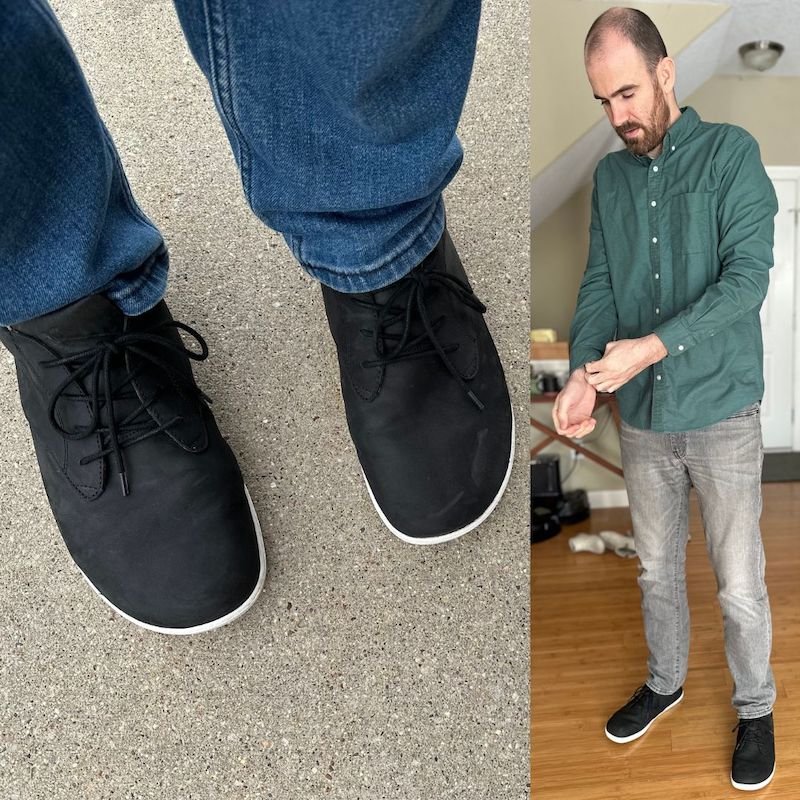 ---
Shapen Poppy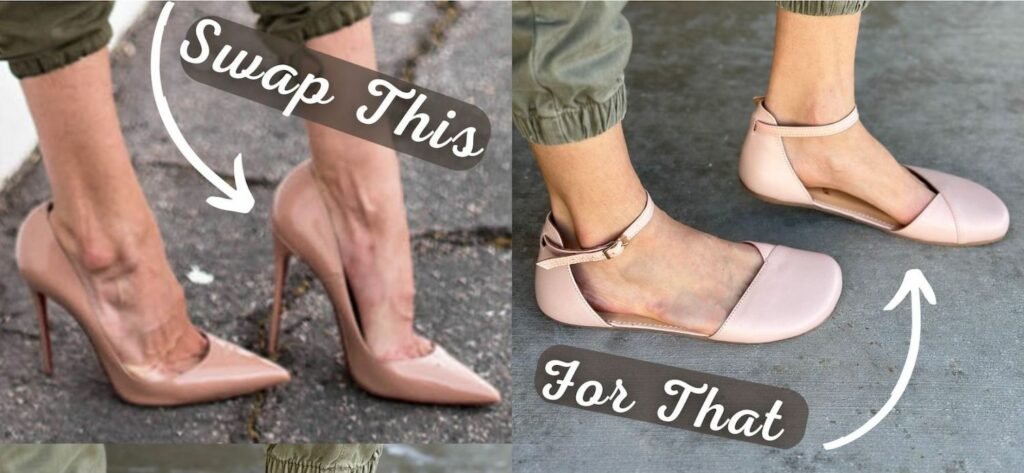 Leather | Sizes EU 36-43 Regular & Wide Width
These are one of the most loved shoes we sell at Anya's Shop! They are perfect for people who want to dress up but don't want to wear heels. I wear mine every time I need formal, close toed shoes.
Shapen Barefoot is in the EU, you can use code ANYA5 for a 5% discount if you shop there (but they don't accept returns outside the EU). We also have them at Anya's Shop in the US.
Read more about these shoes in my Shapen Poppy review.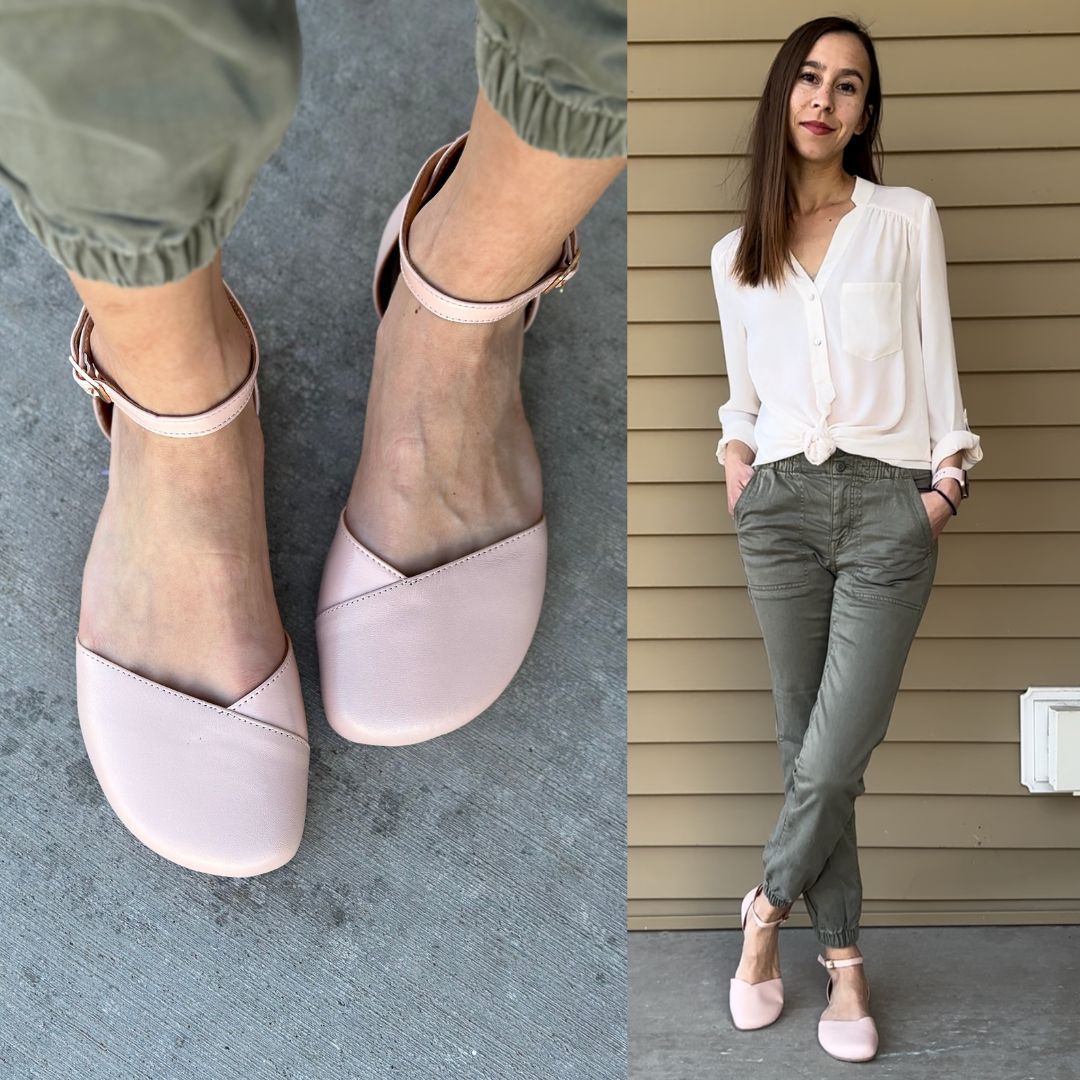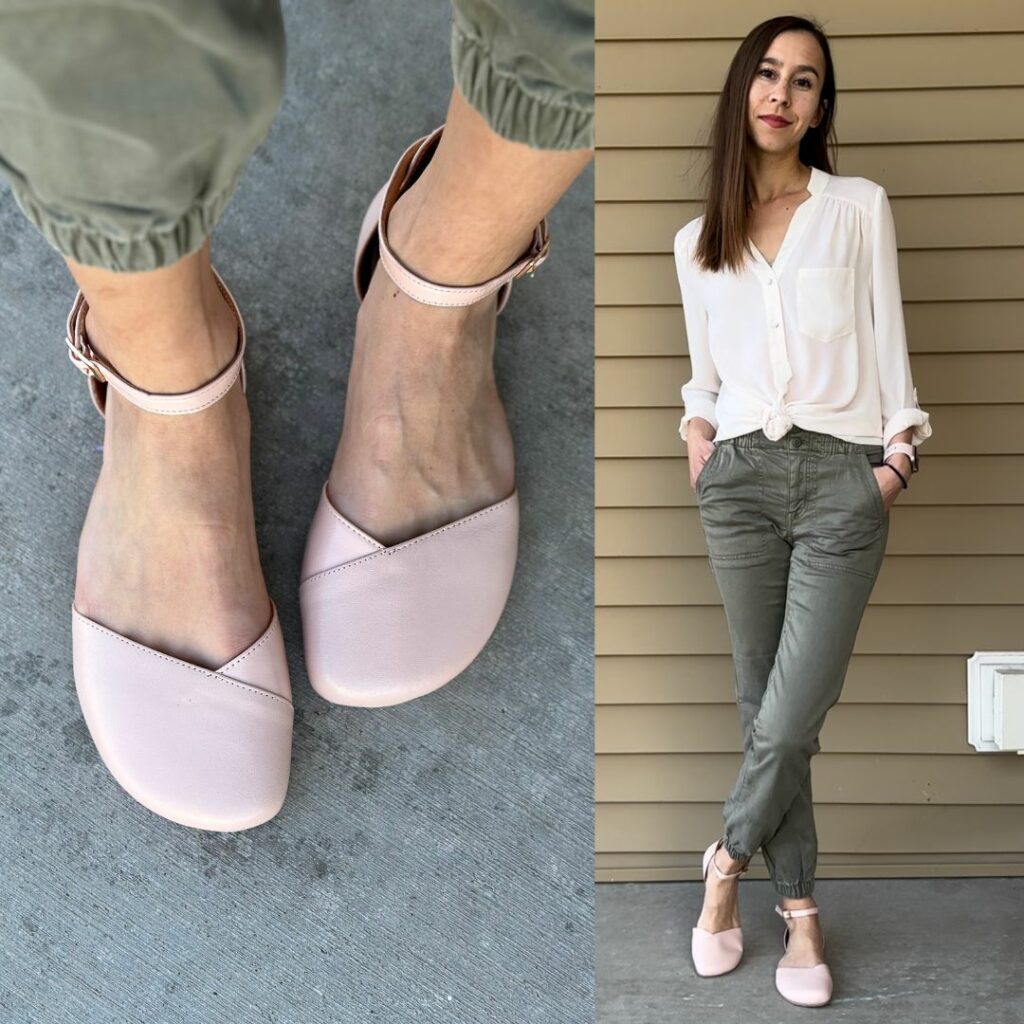 ---
Origo Derby
Leather | Sizes US Womens 6-11
Again, a nice wide toe box that fits my Correct Toes & a thin, flexible sole. I love the simplicity of this shoe! The leather does take a little breaking in, I felt it rubbing a little bit on my bare feet the first time I wore them
Origo Derby is true to size, but if between sizes I recommend going up. Code ANYA for 10% off!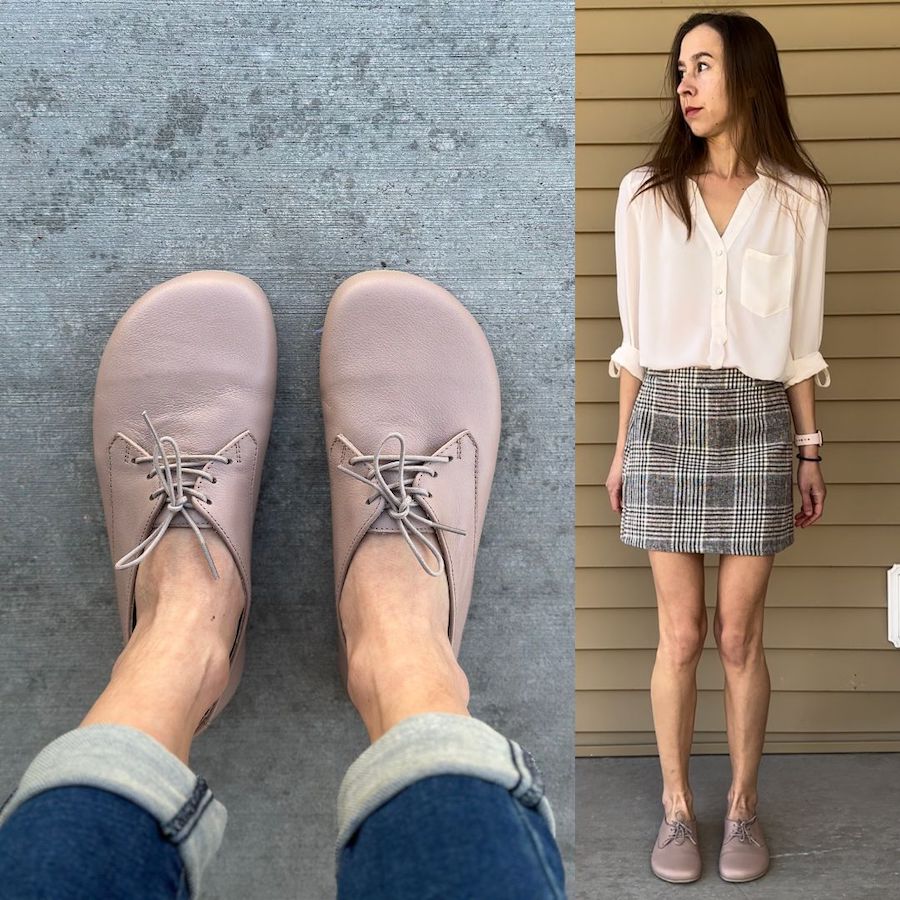 ---
Like fashion, but won't compromise on your foot health? You're in the right place! Check out all my previous Fashion, But Make it Barefoot shoe swaps here. What other shoes do you want to see barefoot alternatives for?