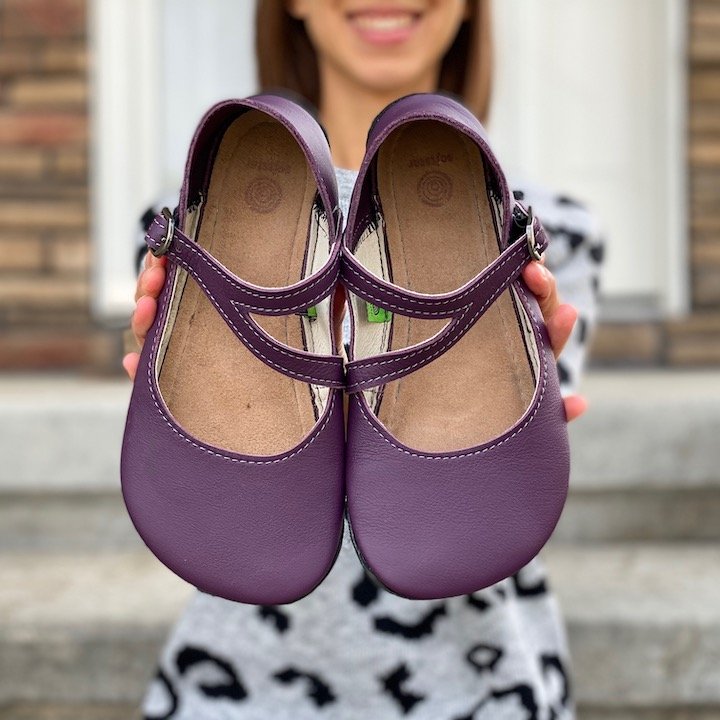 Softstar Shoes is one of my favorite small businesses. They hand make all shoes in their Oregon workshop, blending together excellent craftsmanship along with the features of functional footwear. At Softstar you can find classic shoe styles that will appeal to a mainstream audience, as well as some of the absolute widest and most foot-friendly shoes out there.
This fall they are playing to their serious foot fans with a new addition to their primal line – The Primal Merry Jane. Read on for my full review!
Meet The Primal Merry Jane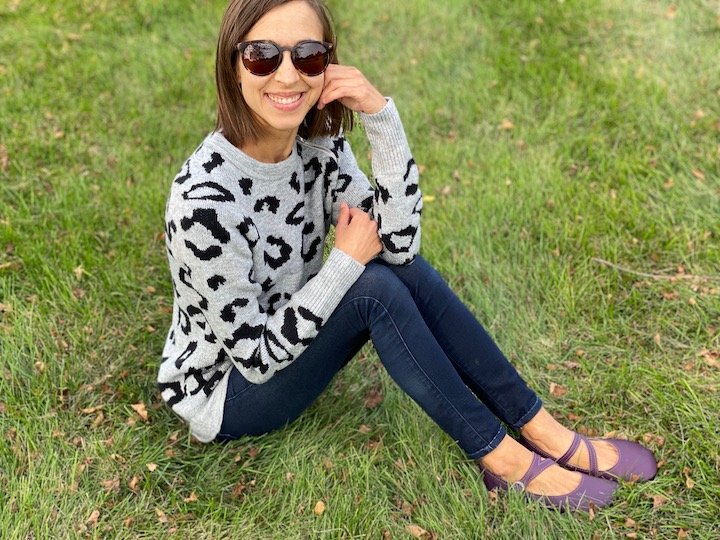 The Primal Merry Jane is a classic flat style made to fit the widest of toes so there's no compromising on foot function. It has the same sole shape as the other models in the Primal line, but designed to be a women's dress shoe.
Materials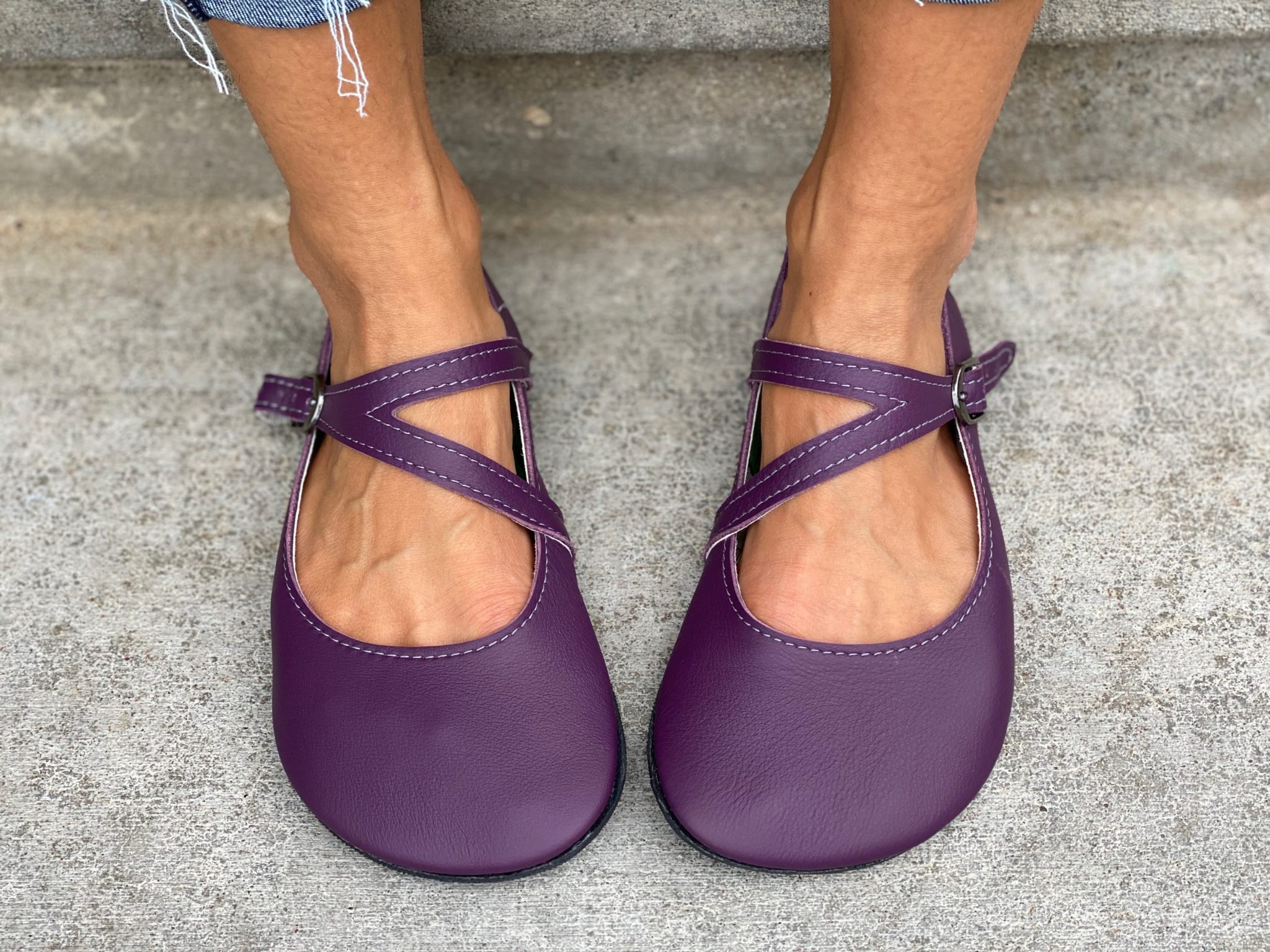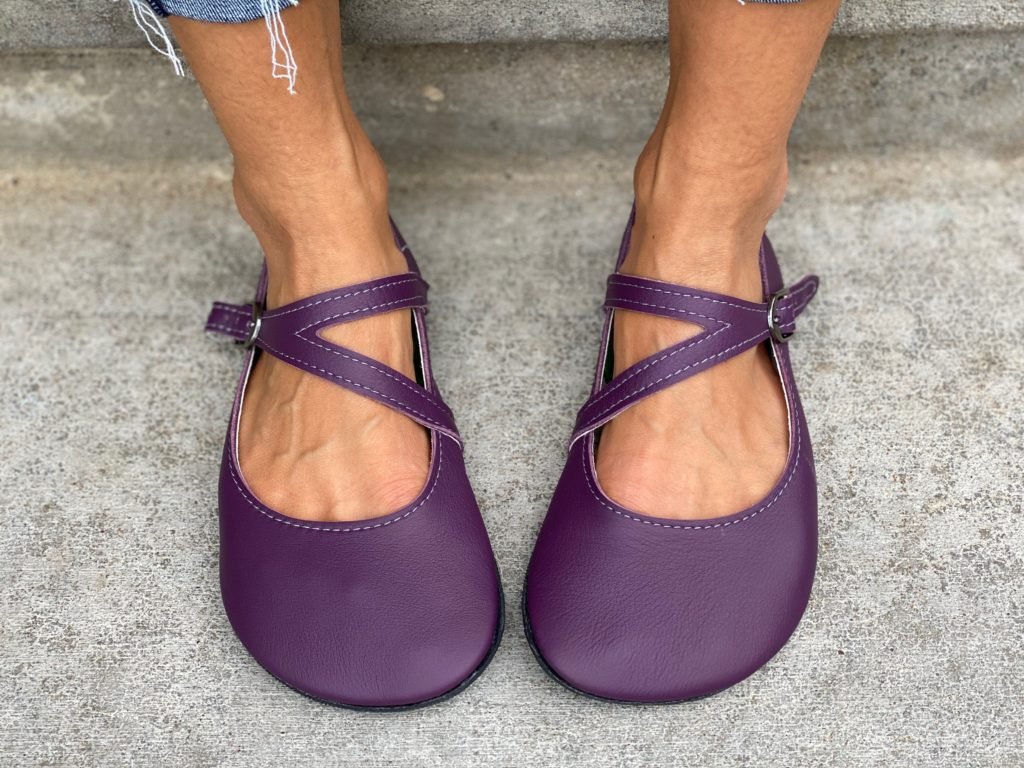 A soft, supple leather is used on the upper and interior of the shoe (double lined, so you're not getting raw leather on your skin). The outsole is flexible Vibram, and the whole shoe is soft and roll-y. A unique strapping detail adds interest to the shoe, and internal stitching allows for plenty of width but a smooth edge. The insole is leather and sits on top of a cushioned pad (the same one used in the popular Softstar Ballerine).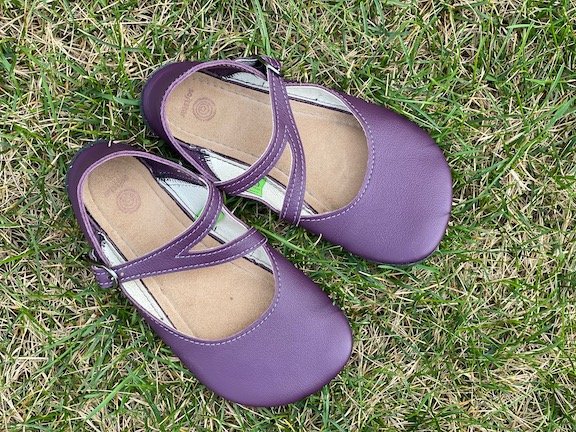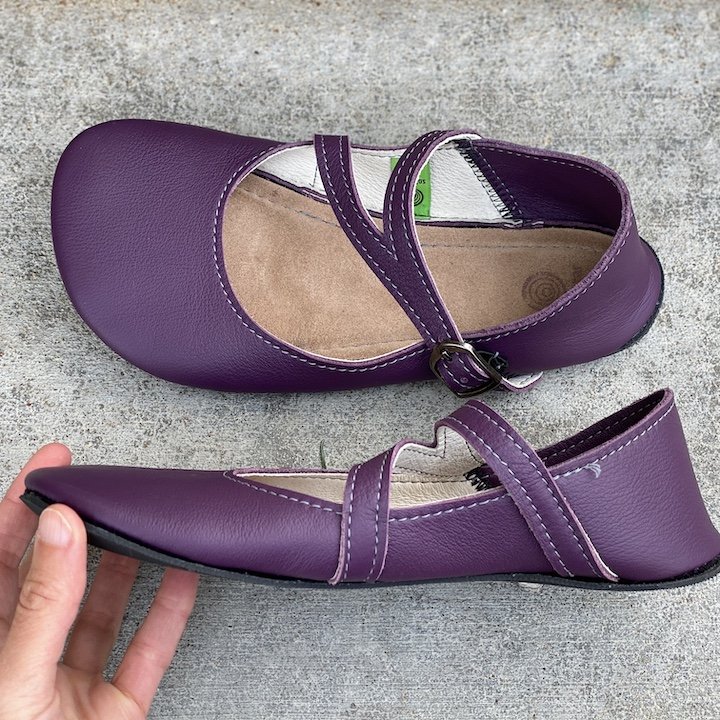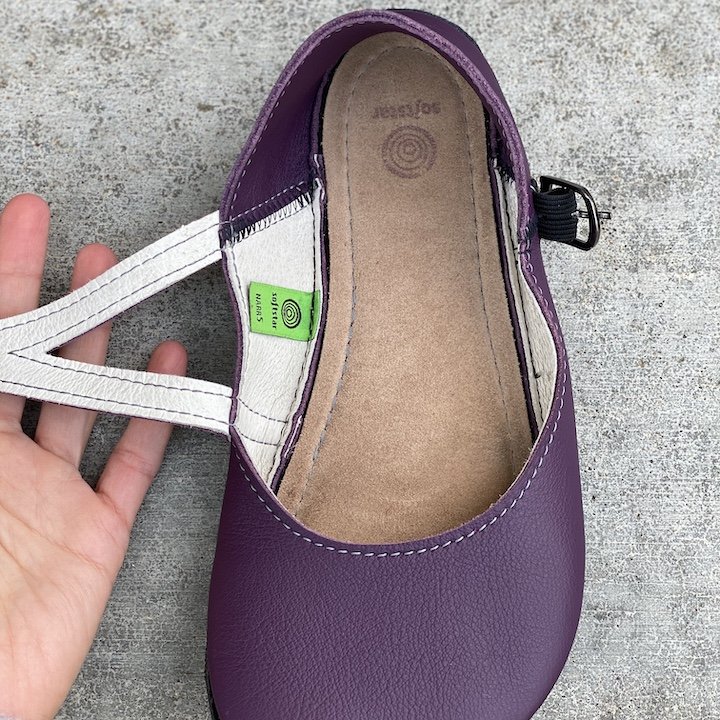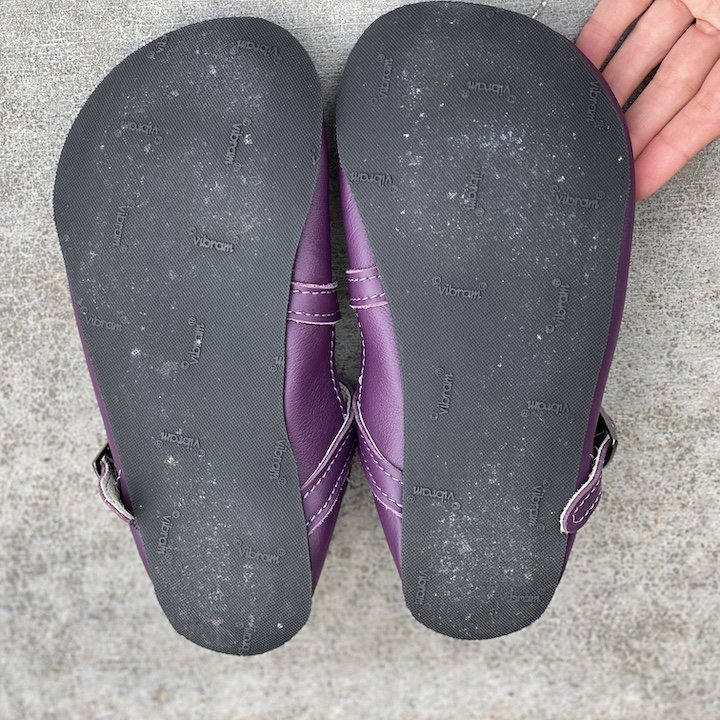 I chose the deep Elderberry color, but you currently can choose from 3 different colors: Elderberry (purple), Blaze (bright red) and Aged Acorn (brown). Softstar is known for having beautiful bright leather colors that are soft and don't rub off with wear, unlike other cheap plasticky leather. There was no breaking in required and the shoes were immediately comfortable from the start.
Barefoot Qualities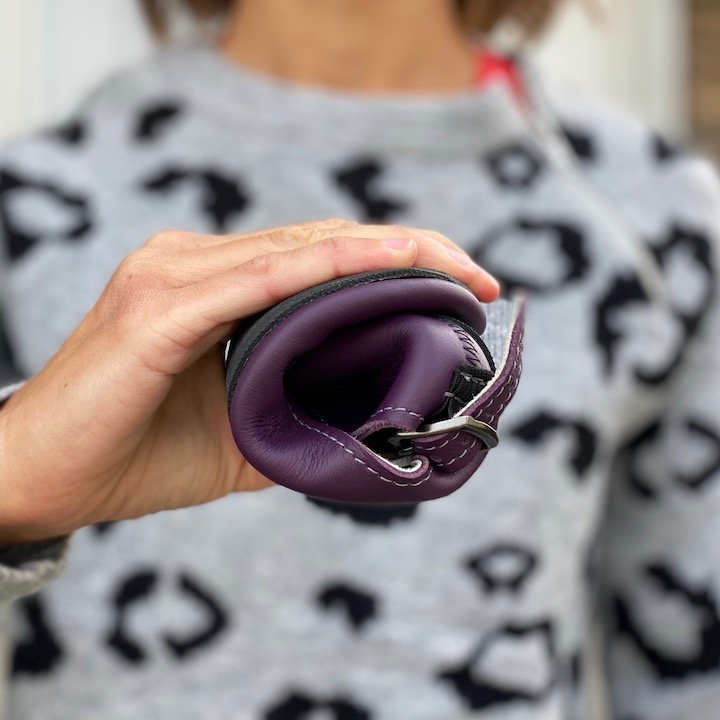 All Softstar shoes are zero drop (completely flat) and flexible. In addition to that, the PMJ boasts a toe box shape that not only follows the natural shape of the human foot, but also gives extra space for toes to splay when you move. That means you can stretch, exercises your toes and even wear toe spacers with these shoes on!
The total stack height of the PMJ is between 5-6mm, so there is a little bit of cushion but you still can feel rocks and bumps underneath.
Sizing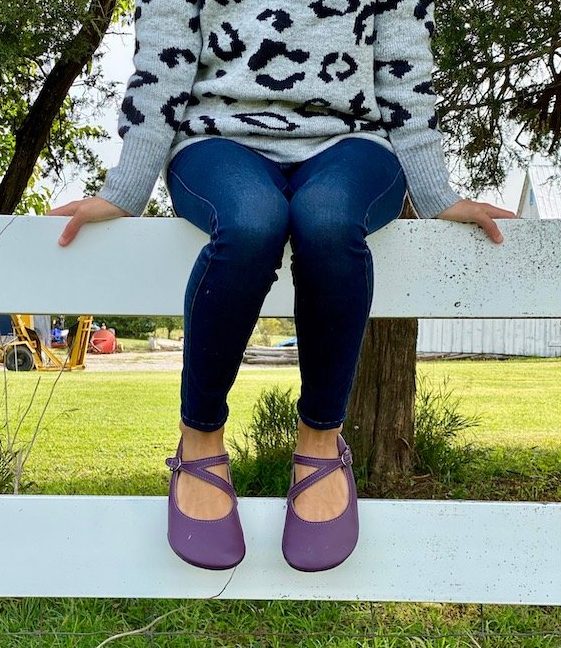 I have 4 different styles from Softstar and typically wear a size 5U (women's 6). They have a handy size chart and videos to help you determine your size, and I highly recommend making use of it before purchasing. I have a 5u in both the Primal Sawyer and the Primal Merry Jane and they both fit well with plenty of space for full toe splay, including Correct Toes.
The Primal Merry Jane comes in a regular (previously called narrow) and wide width (previously called regular). The shoes you see on me are regular. Yes that's right, the wide width is even wider in the toe box than the ones you see here. Barefoot shoe blogger Mel reviewed these shoes in the wider width, you can check out her Primal Mary Jane review to see the difference. Below is an image illustrating the different soles (old names – green is now regular, blue is wide).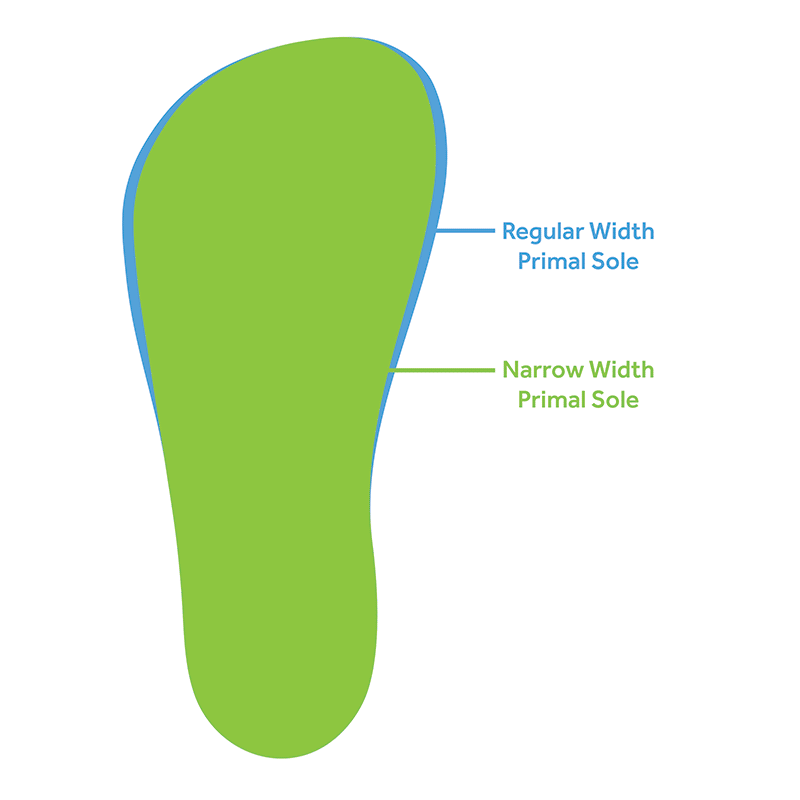 My right foot measures 23.1 cm long and 9.3 cm wide from a foot tracing. I am able to fit into most barefoot brands, but in general am narrow in the heels and wide in the forefoot. In some of the narrower barefoot brands (like Vivobarefoot and Mukishoes) I must wear them without socks in order to have enough space around my toes. I still do perfectly fine in the narrow width in the Primals.
Comparisons

Softstar has a wide variety of styles, and some of them fit very differently from each other. Let's take a look at some other Softstar shoes next to the Primal MJ. First up the, the Primal Sawyer.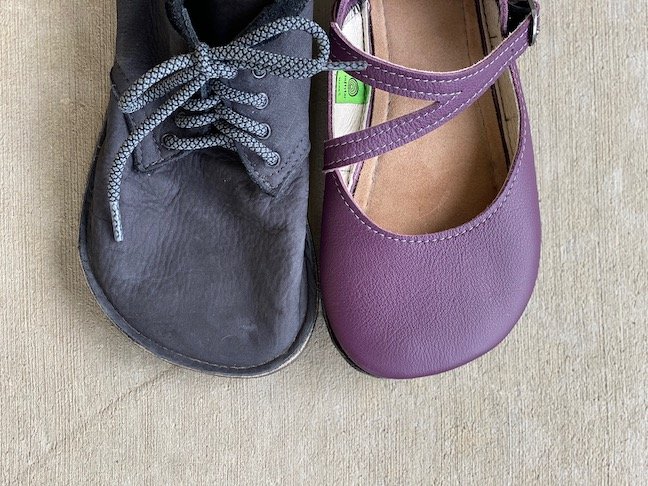 The Primal Sawyer is a unisex shoe that follows the same shape as the PMJ. In this shoe I have a 5u regular width, and have loads of extra space in the toe box. I am able to wear a regular width comfortably in both, even though you can see that the Sawyer is constructed differently. So if you've tried the Sawyer before, the sizing is consistent between these two styles and you'll likely wear the same size and width.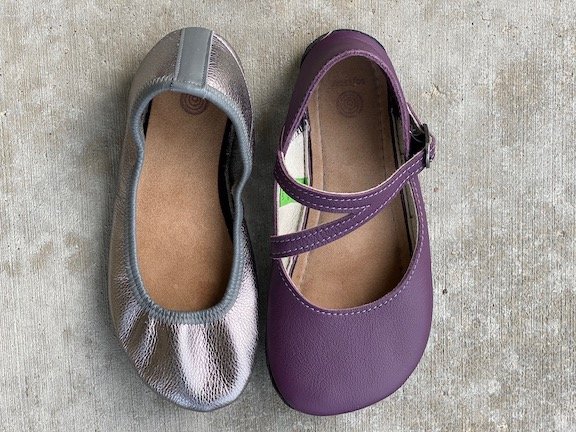 The Ballerine is another women's dress shoe from Softstar that has internal stitching. I love internal stitching (as opposed to a top stitch) in a women's dress shoe because it minimizes the bulk of the shoe and makes for a cleaner look. The Ballerine, while still a barefoot shoe, has a much narrow toe box than the PMJ. Shown here is the Ballerine in 5u Regular width pewter color.
The Ballerine also comes in a wide width, however it is the same shape as the regular only wider. You can see that the shoes from the Primal line follows a different shape around the toe box entirely. I fit comfortably in the Ballerine regular, but the material is close around my toes and I don't have much space for toe splay.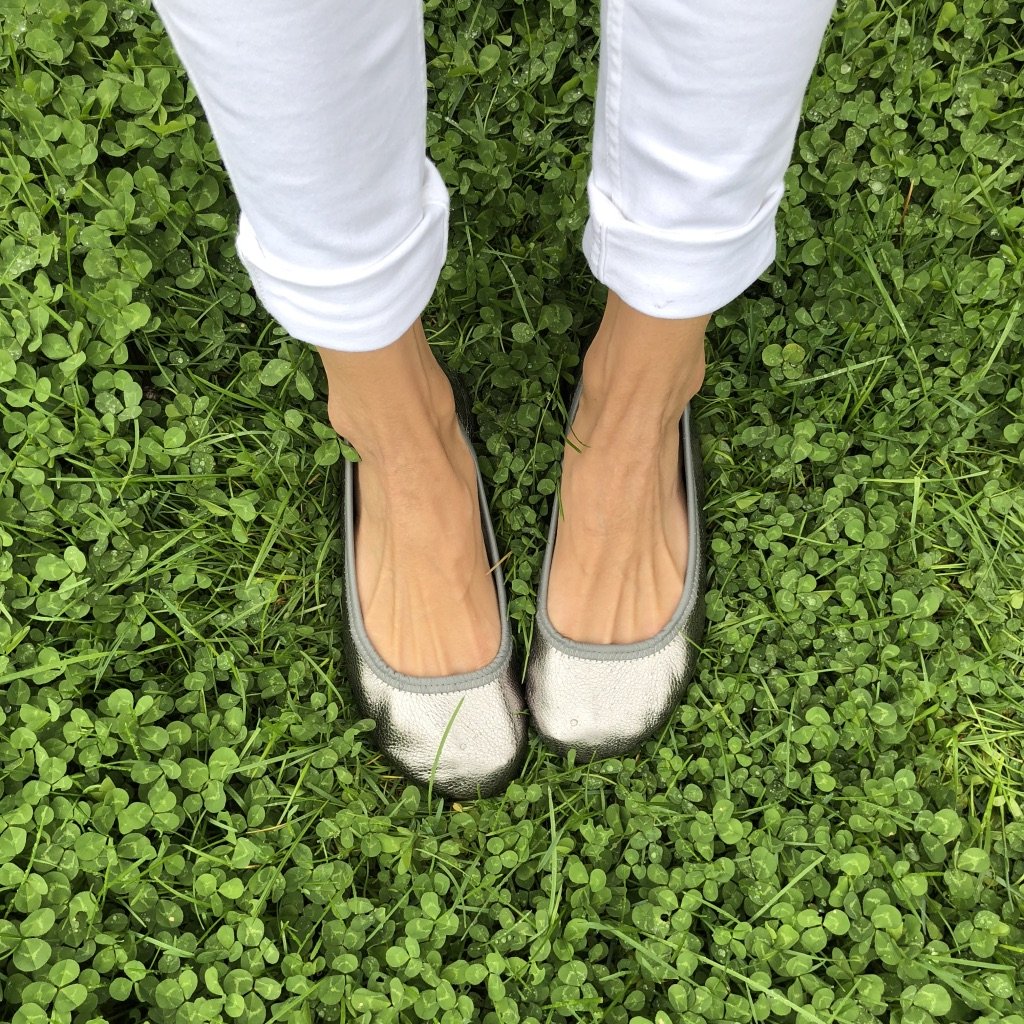 Style
Ultra wide shoes that are dressy and feminine are pretty hard to come by. While it's certainly not the norm to see foot-shaped shoes on a woman in dressy situations, I'm a firm believer that confidence is the the most attractive thing you can wear. Wear these PMJs with your normal outfits just like any flat, but unlike any flat your feet will be able to move just like they would when barefoot.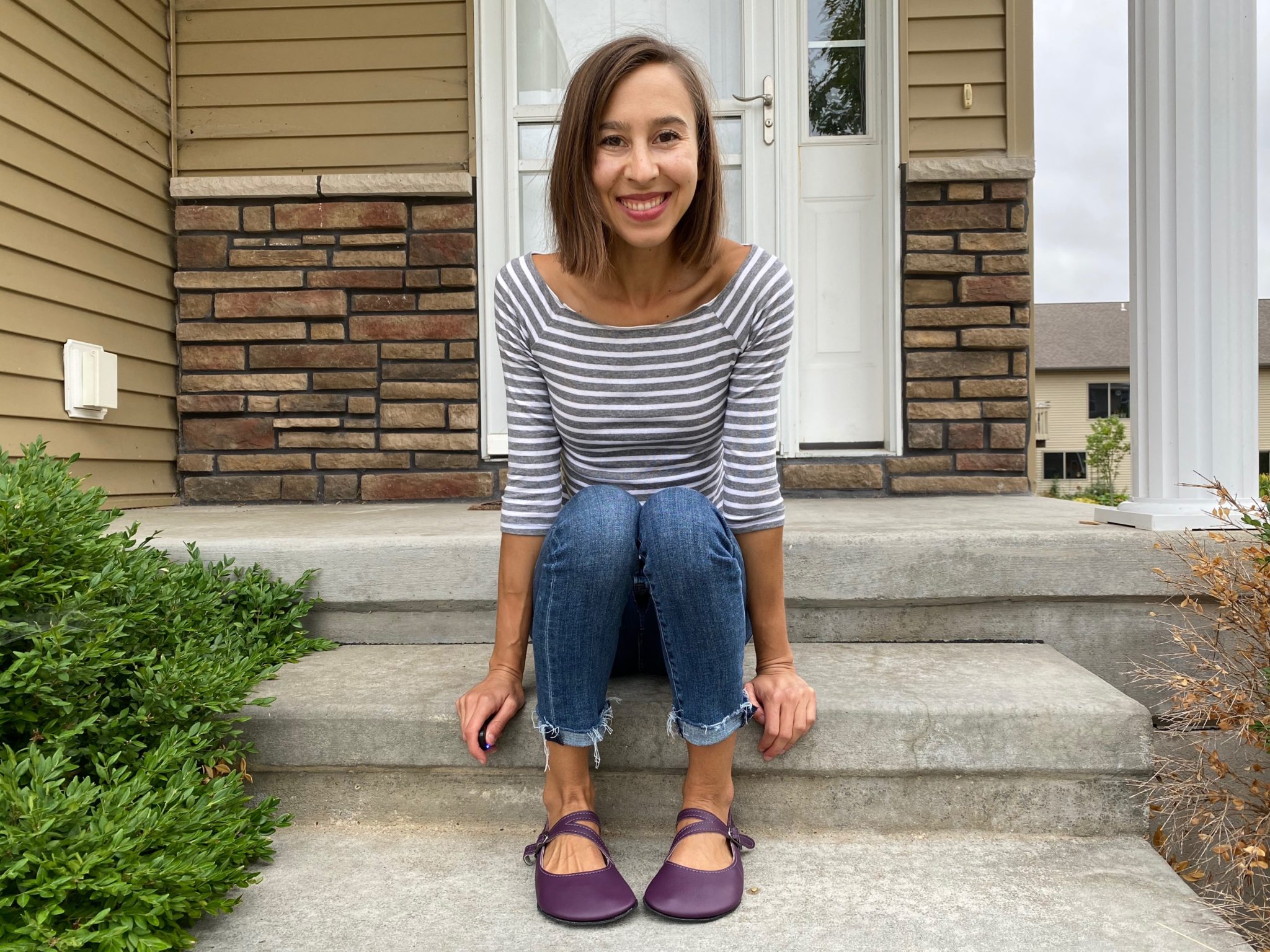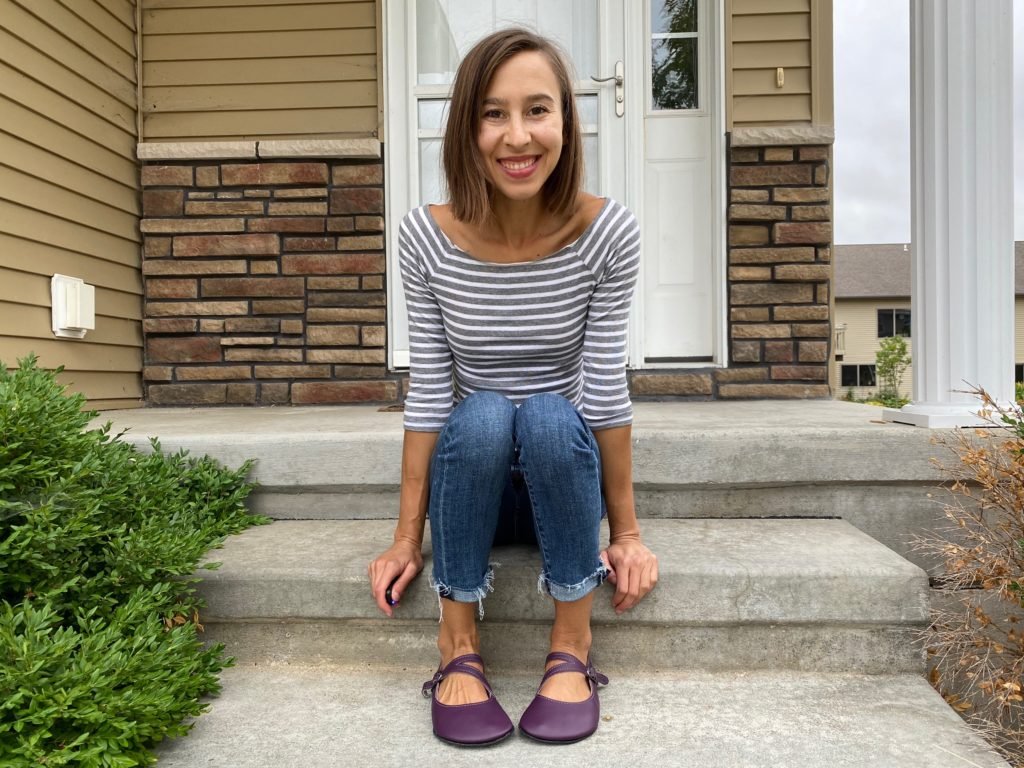 Conclusion
If you're a Primal fan, this new Merry Jane is for you! Softstar has delivered the widest and most foot shaped women's dress shoe I've seen, and it also happens to be well made with high quality materials. Who's excited?
If you like barefoot shoes, make sure you subscribe below for e-mail updates!