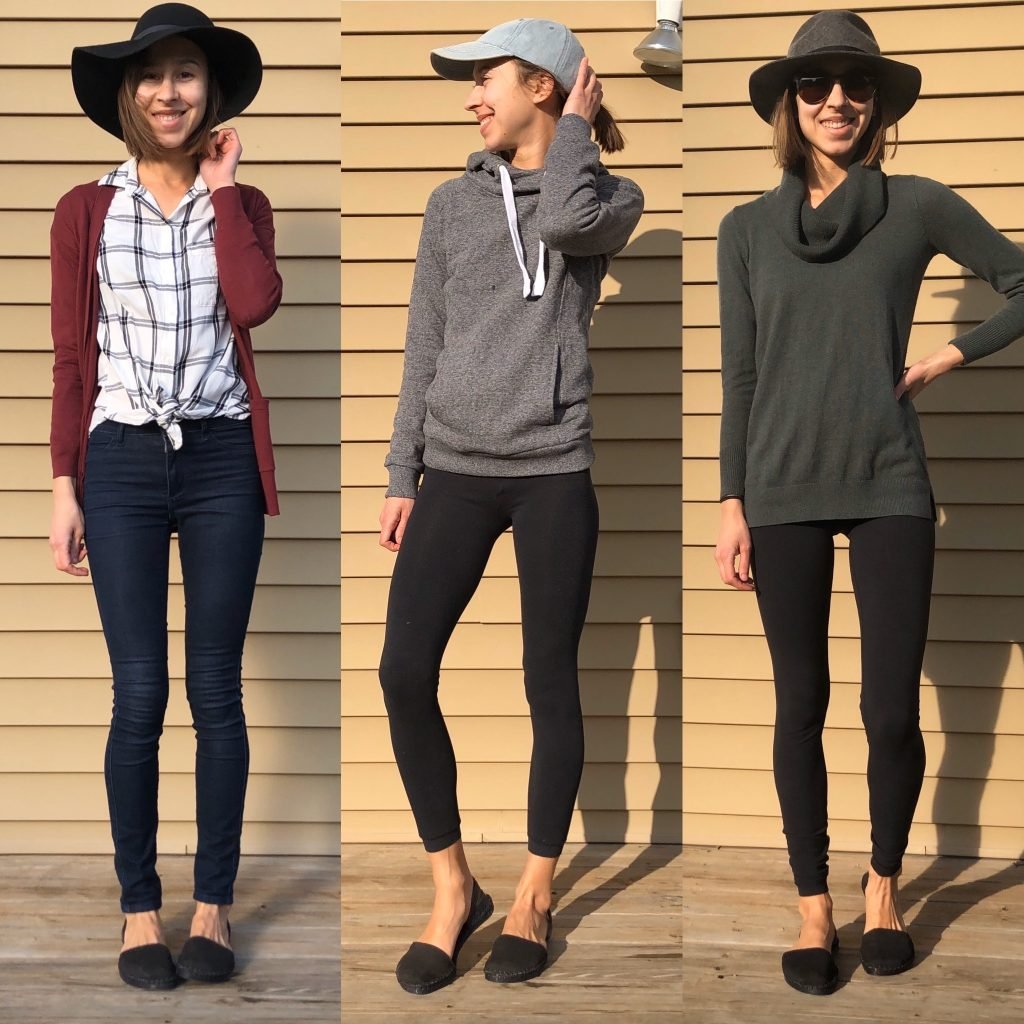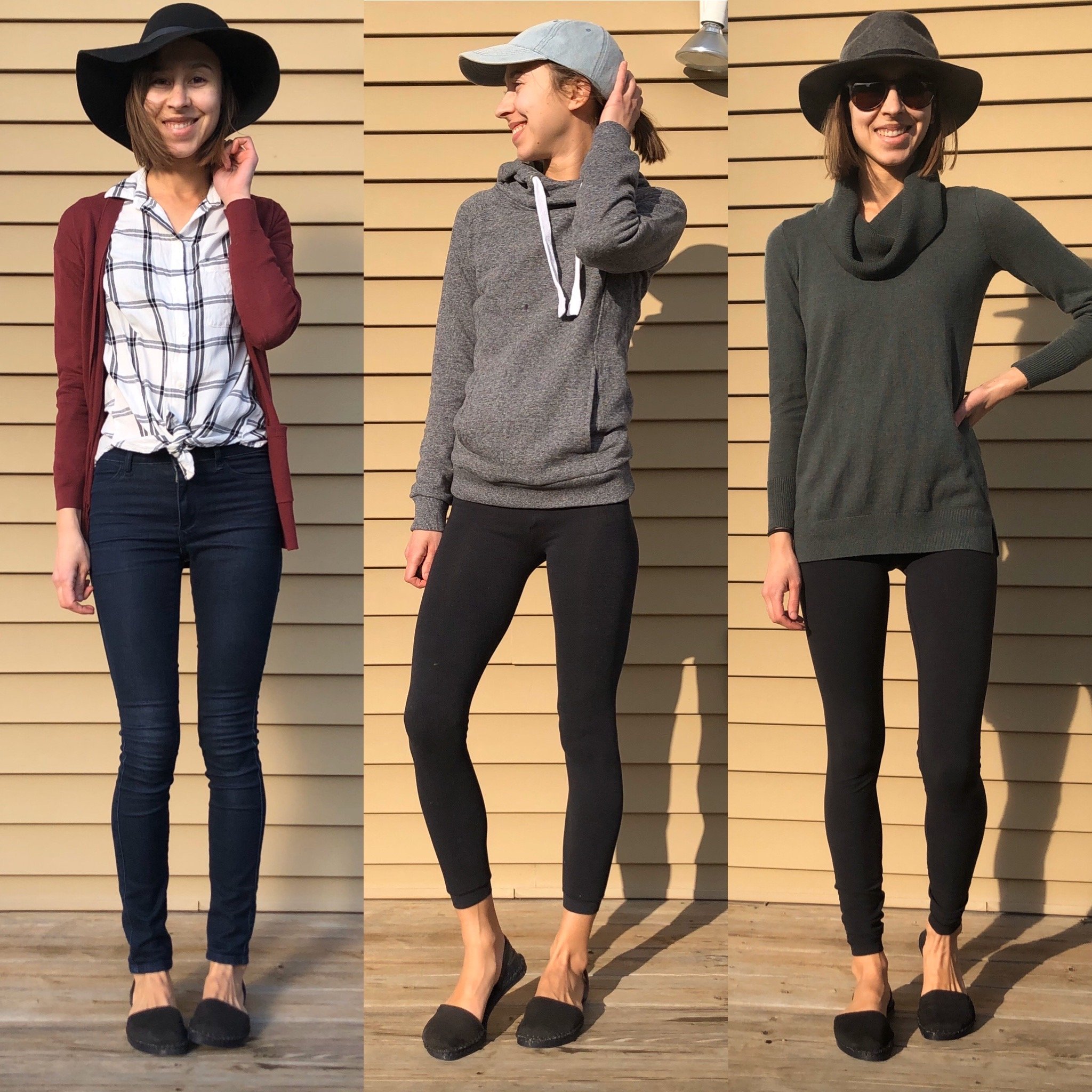 I like to say that there are two kinds of people who wear minimalist shoes. Those that discover it while trying to optimize their physical abilities, and those who are forced to into it because of pain and injury. I myself fall in the second category. And having been in a pretty tough spot with my feet, I have a real appreciation for the few brands that offer a healthy foot shape, but still consider the pain and injury people might be coming to the table with.
Up until this year, I thought the only option for people like this was Altra. Foot shaped, zero drop, but with very thick cushioned soles, this was the brand I wore for about a year before I transitioned out. I'm not one for athletic sneakers, so it wasn't exactly fun for me. But when your feet hurt what can you do? Well, it turns out there are some other options.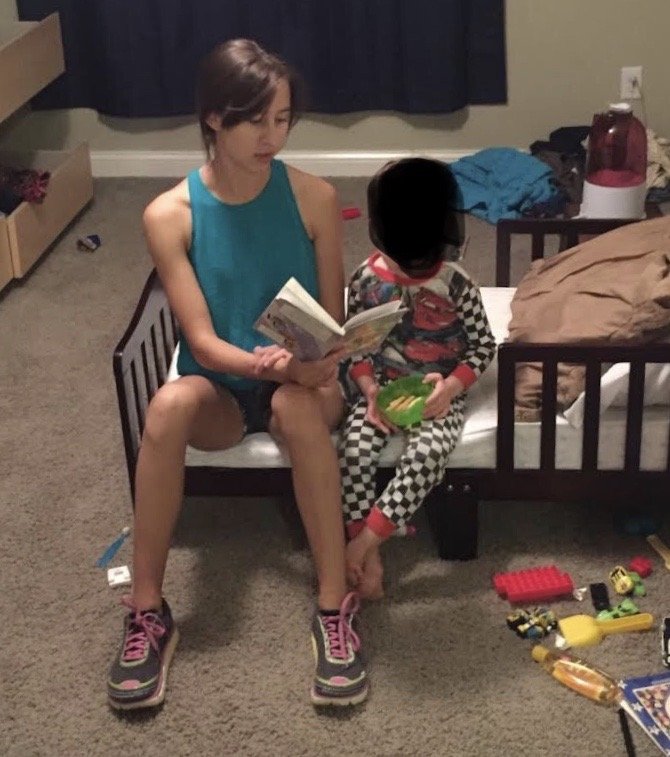 Oesh Shoes
Oesh is an American brand with a unique take on shoes. Many of the shoes are 3d printed in-house, all are vegan, and much scientific research has gone into the creation of them.
My first experience with Oesh was testing out the Dream Flat. This is a gorgeous little flat with a thick, springy sole. Unfortunately they pinched my toes, so I returned them. But I was impressed with the zero drop sole, the ability to put in your own orthotic if need be, and the comfortable cushion. And in addition to all that functionality, it has a gorgeous, mainstream aesthetic you could wear to a business meeting (I'm hoping for a redesign in the future that will make them more foot-shaped!).
Since then, they have released a new flat called the Townie. When they first contacted me to see if I was interested in testing it out, I had some reservations. Typically in minimalist footwear anything with a design that open (and without straps) is a no-no, because shoes that require toe-gripping affect your gait. But Oesh claimed their technology kept the shoe in place without slippage. After watching this video, I agreed to test them out in exchange for my feedback.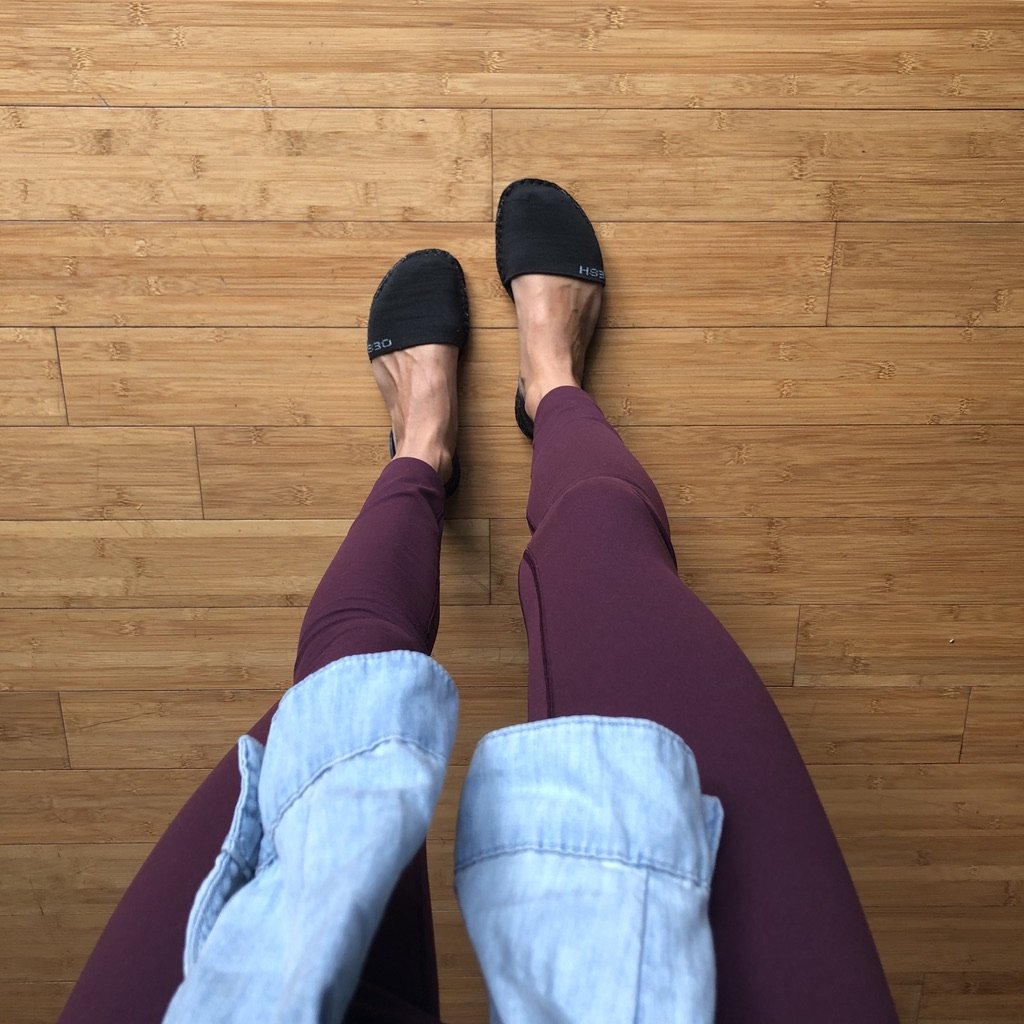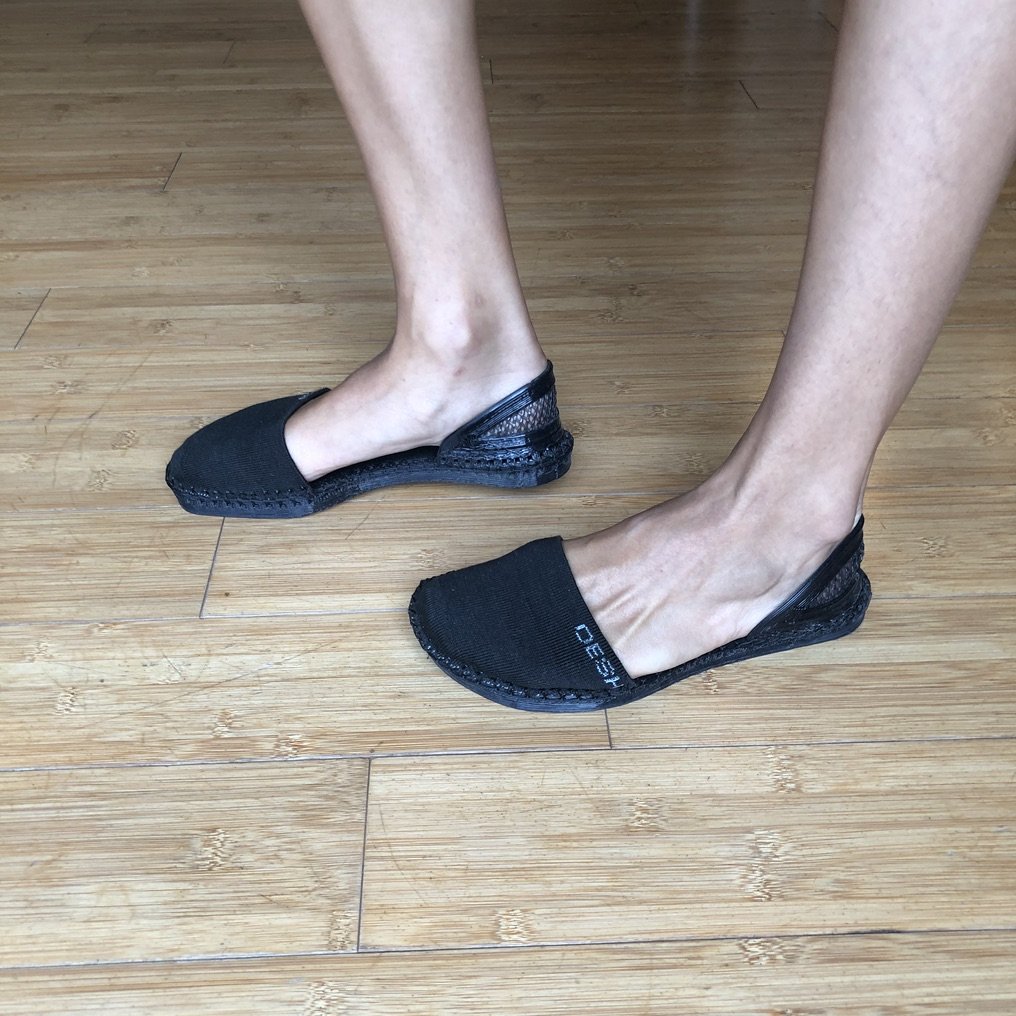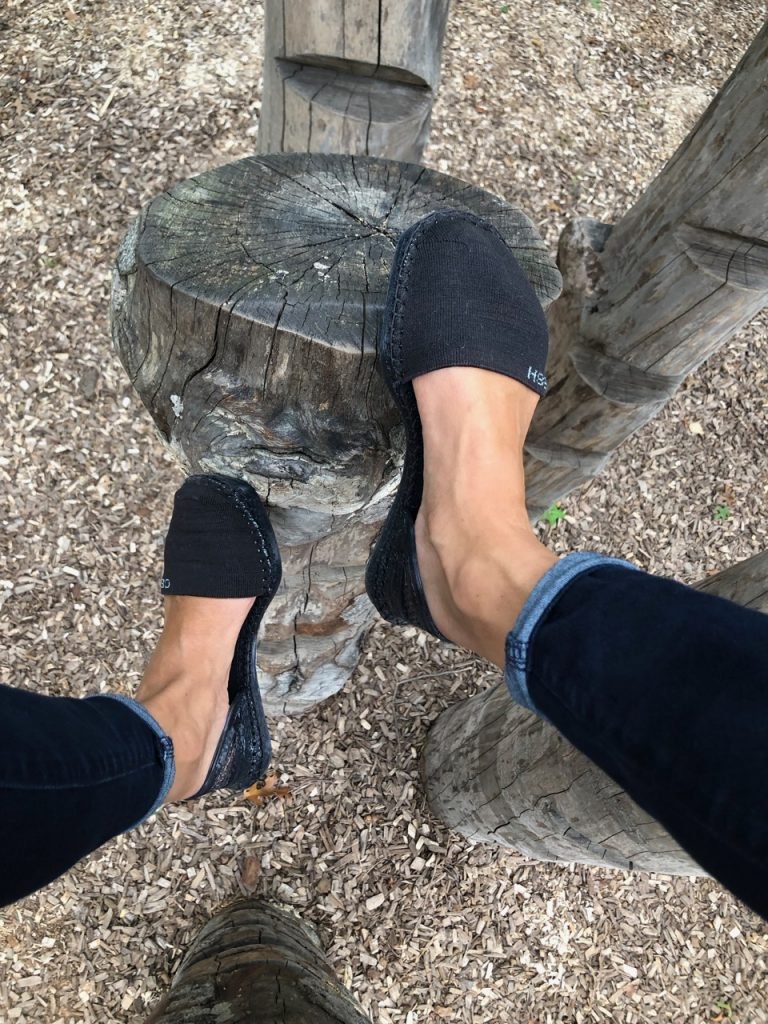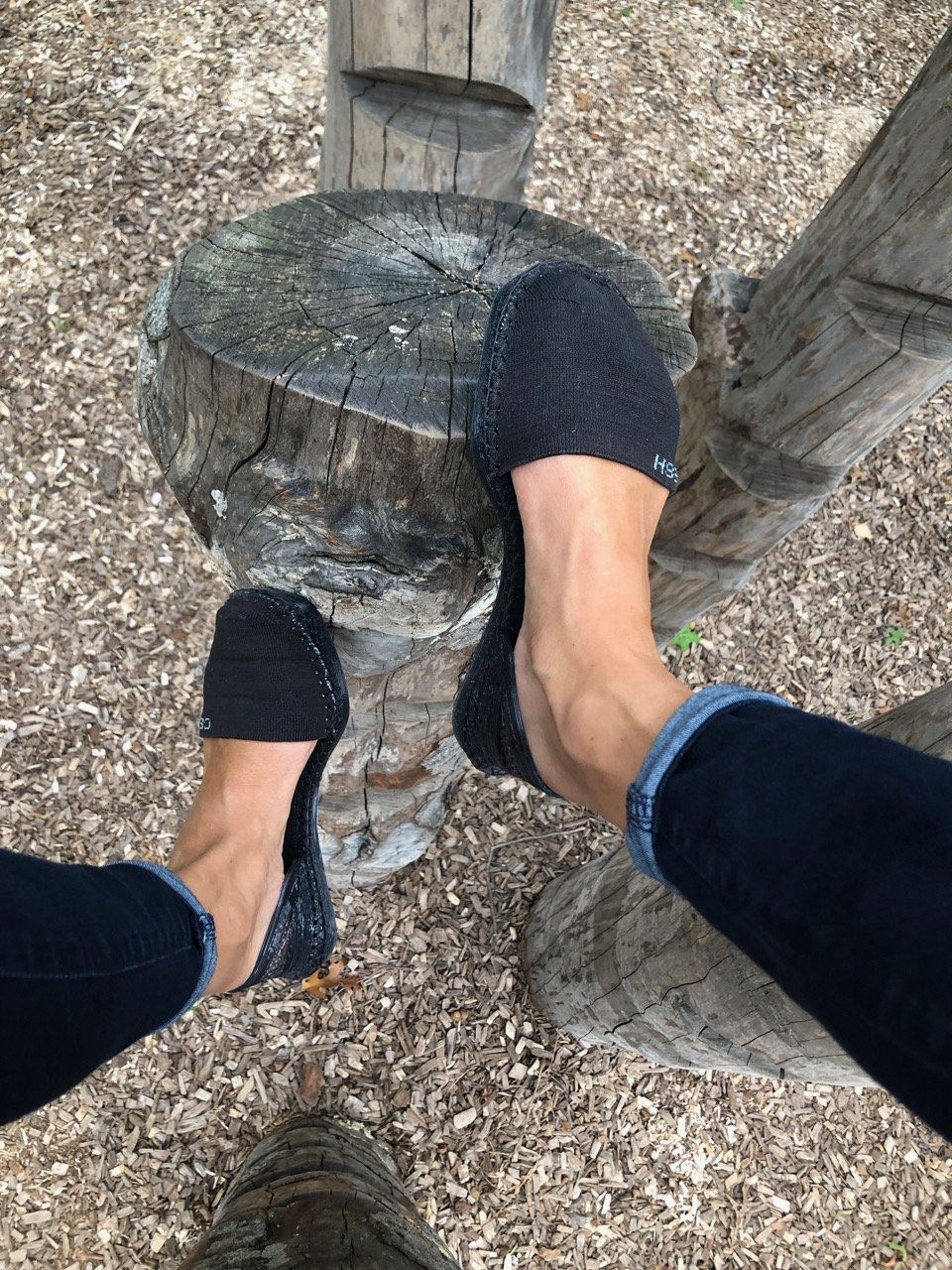 First impressions of the Townie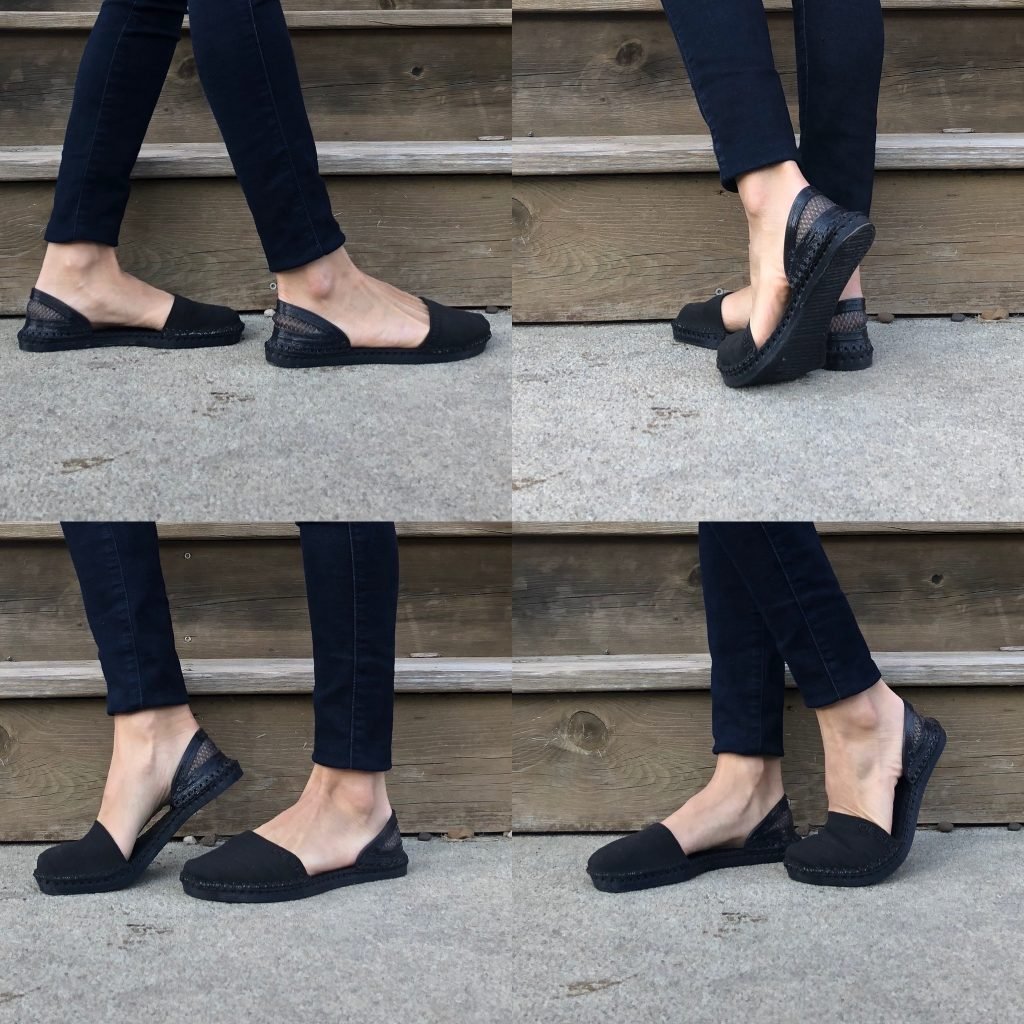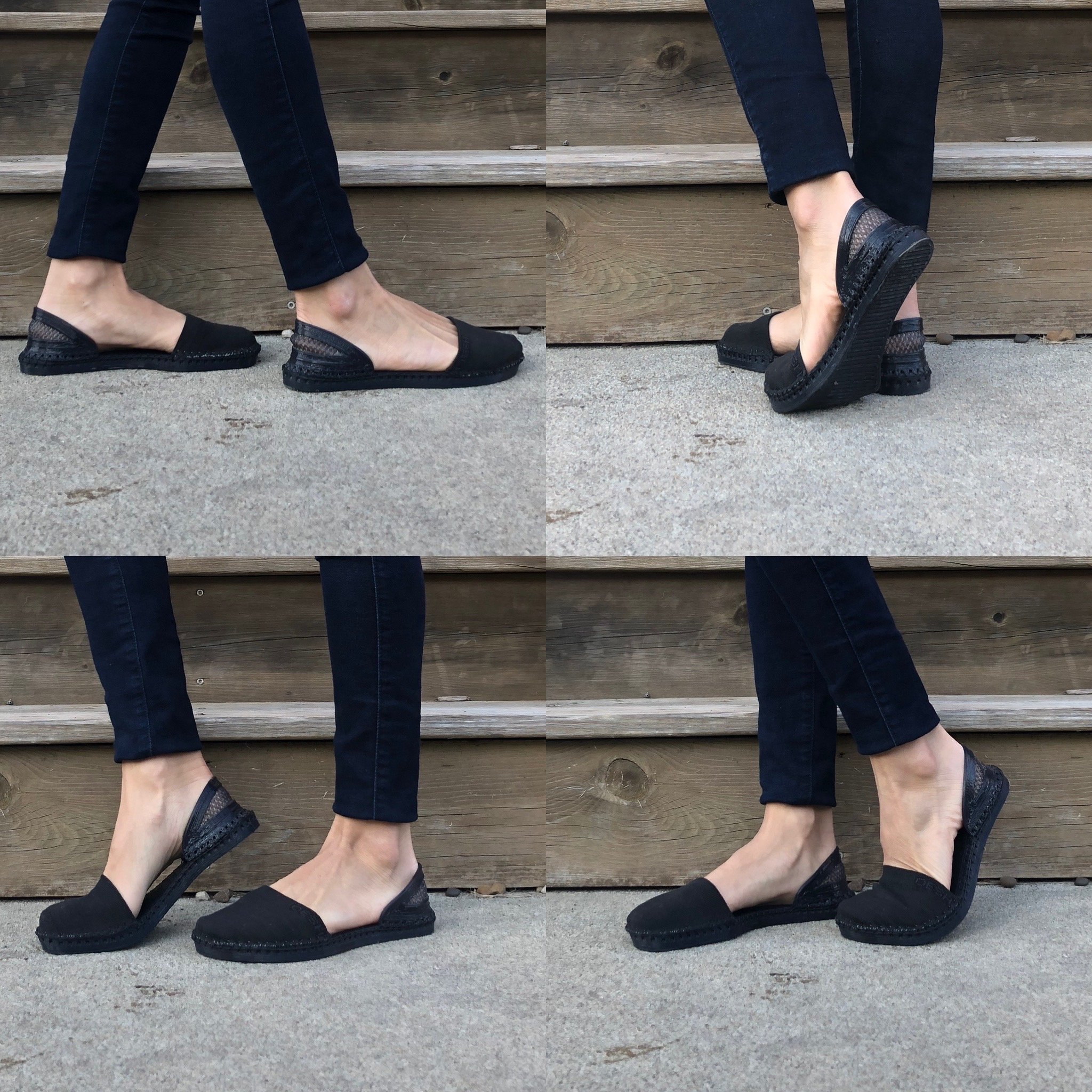 Heel
The first thing I had to test was whether or not they actually stayed secure on my heel. I have really thin, bony heels, so I thought that if they slipped for anyone it'd be me. Much to my surprise, the heel piece grips to my foot and doesn't slip at all while walking, making these the only minimalist shoes I've tried that require no hands to put on.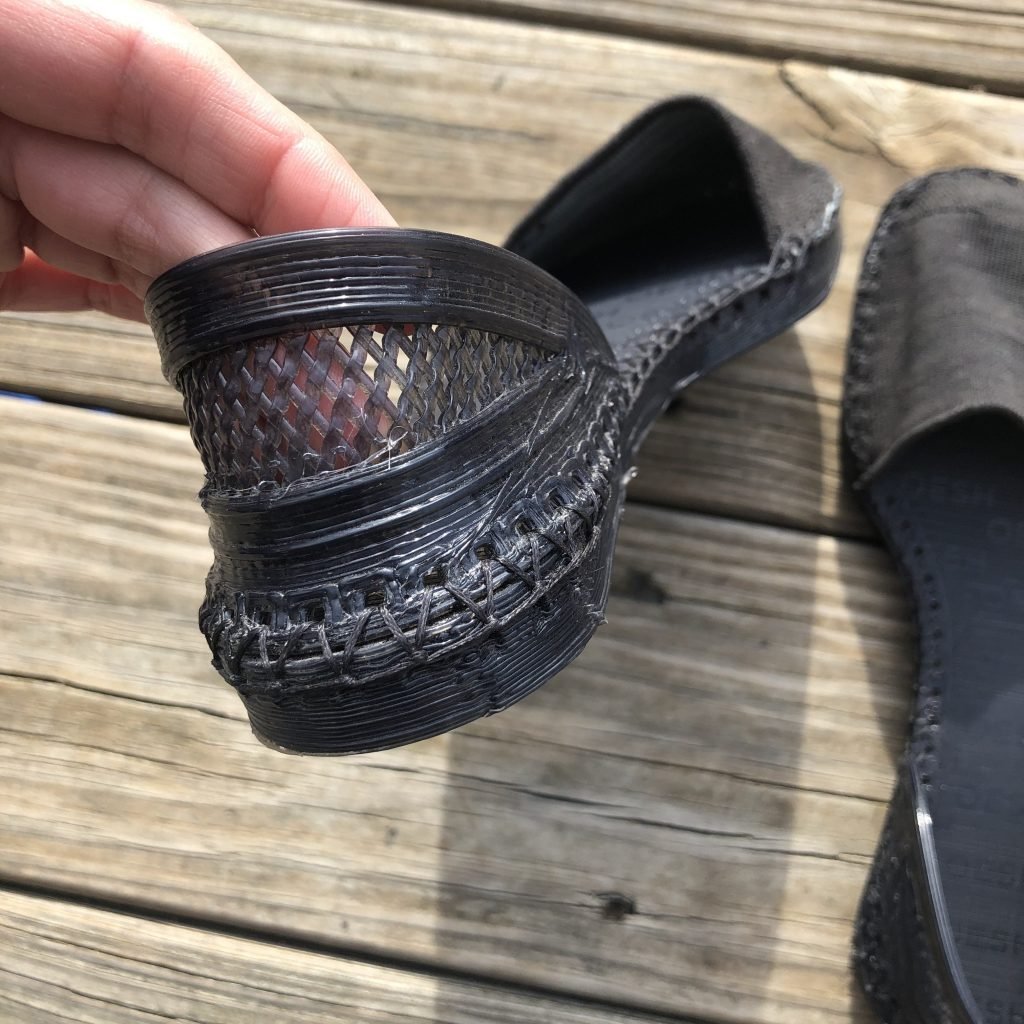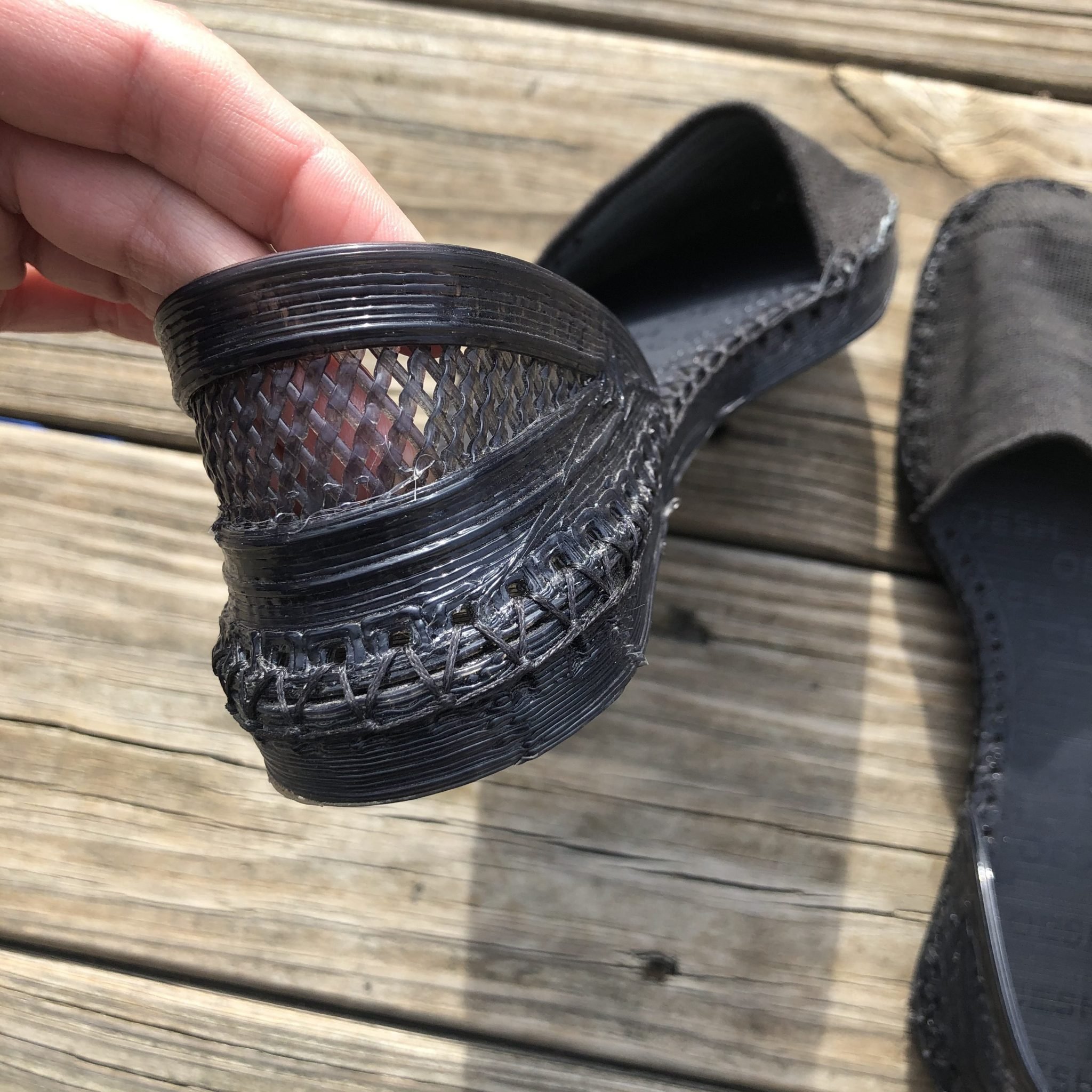 Now if I were to break into a sprint or trek on a rocky, rough trail these would not be a good option. But for daily walking, I have had no issue with them flopping or slipping. Amazed.
Toe Box
Next on my list of priorities was the toe box. In the Dream flat, the shape of the upper material caused my toes to get pinched together. In the Townie, my big toe lays flat, which is very important. However, the width is still narrow overall and my pinkie toe wants to spill over the edge. In fact, my whole forefoot and midfoot kind of spill over the sole of the shoe.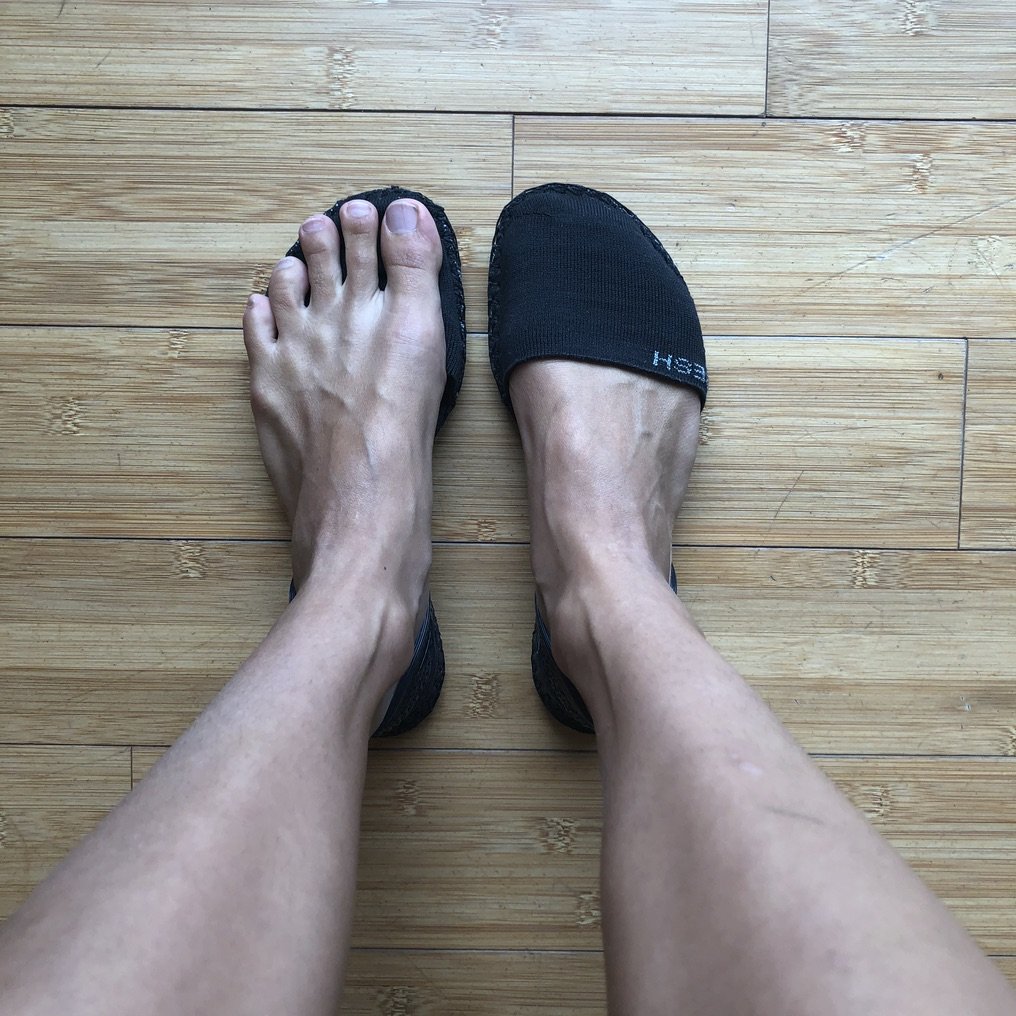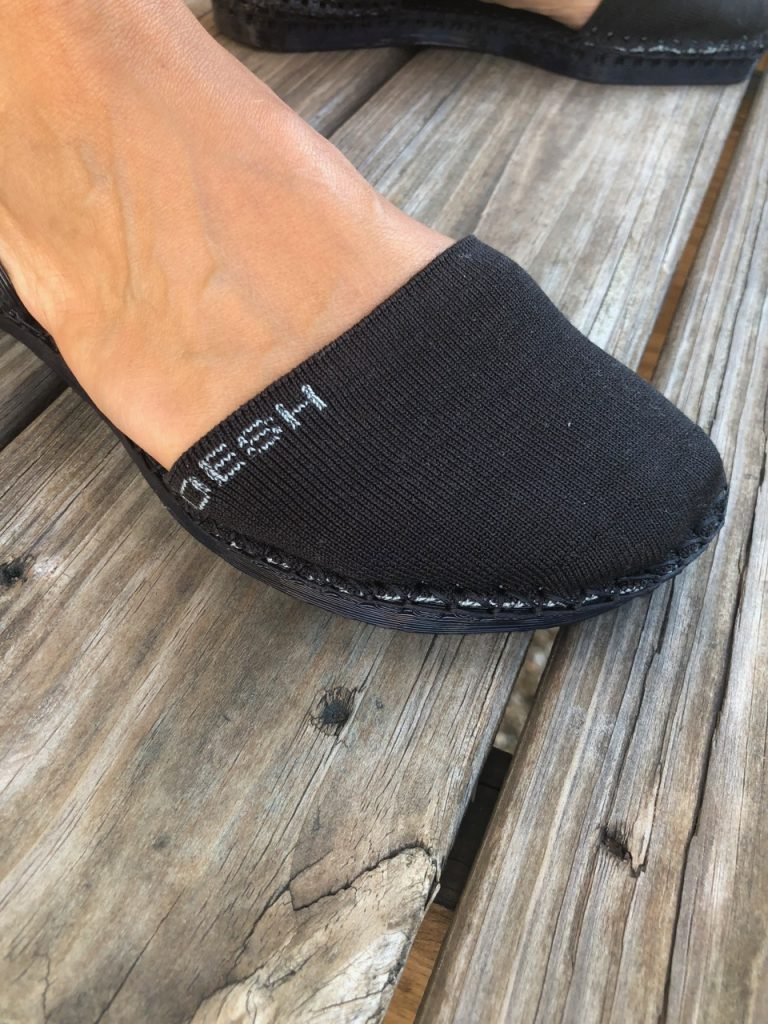 The toe box is made of a stretchy cotton that is flexible, but tight. It feels like a compression sock almost. As someone who likes my toe freedom, this was an unusual sensation. I toyed around with the possibility of trying a bigger size, but I felt like in this style of shoe a bigger size would not work. Oesh advised that the upper material does stretch and conform, so I went ahead and wore them out to see if they'd feel better over time.
They definitely felt tight the first few wears. It took a while, but the material did stretch some and they are more comfortable now. But you can see in the photos they are narrow overall for my feet.
I don't have extremely wide feet, but they are what you might call "primal". So I think of these more as a transitional shoe, and not something long time barefoot-ers would go for.
Sole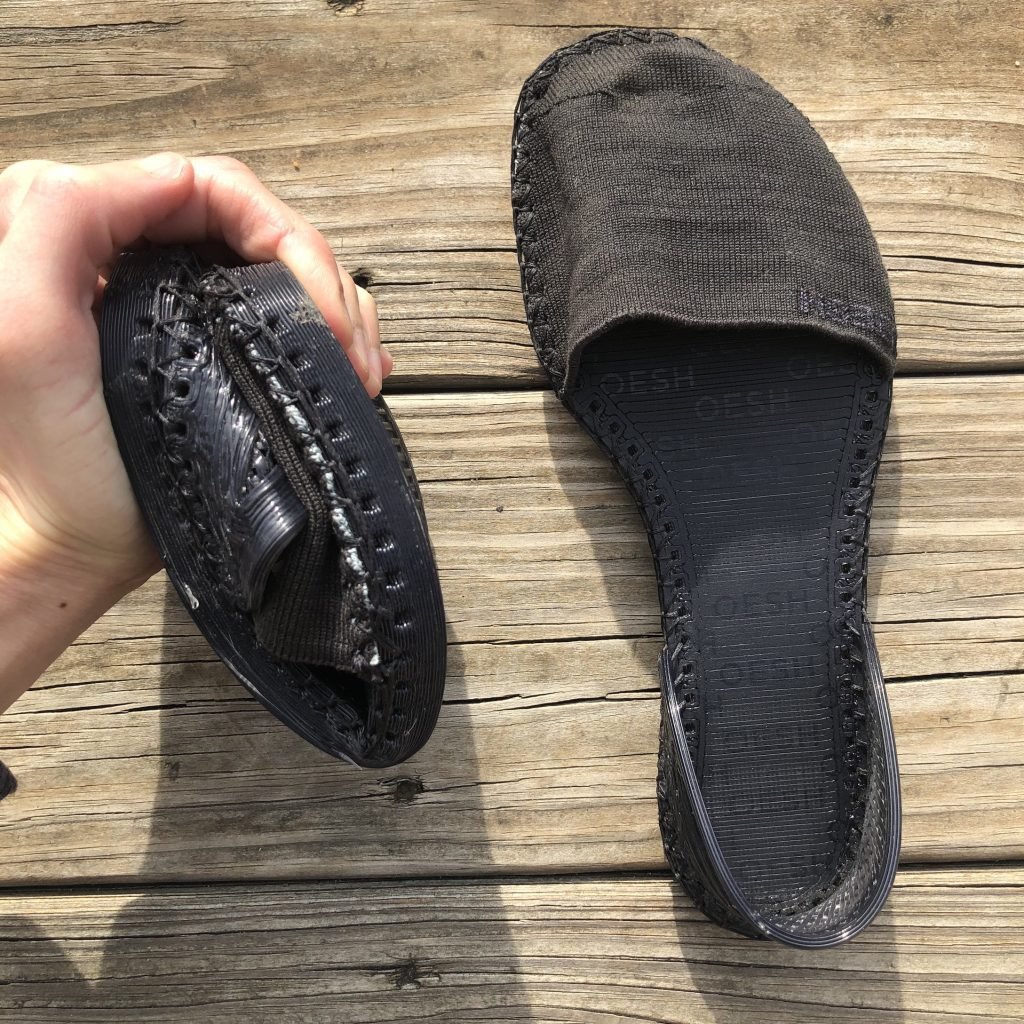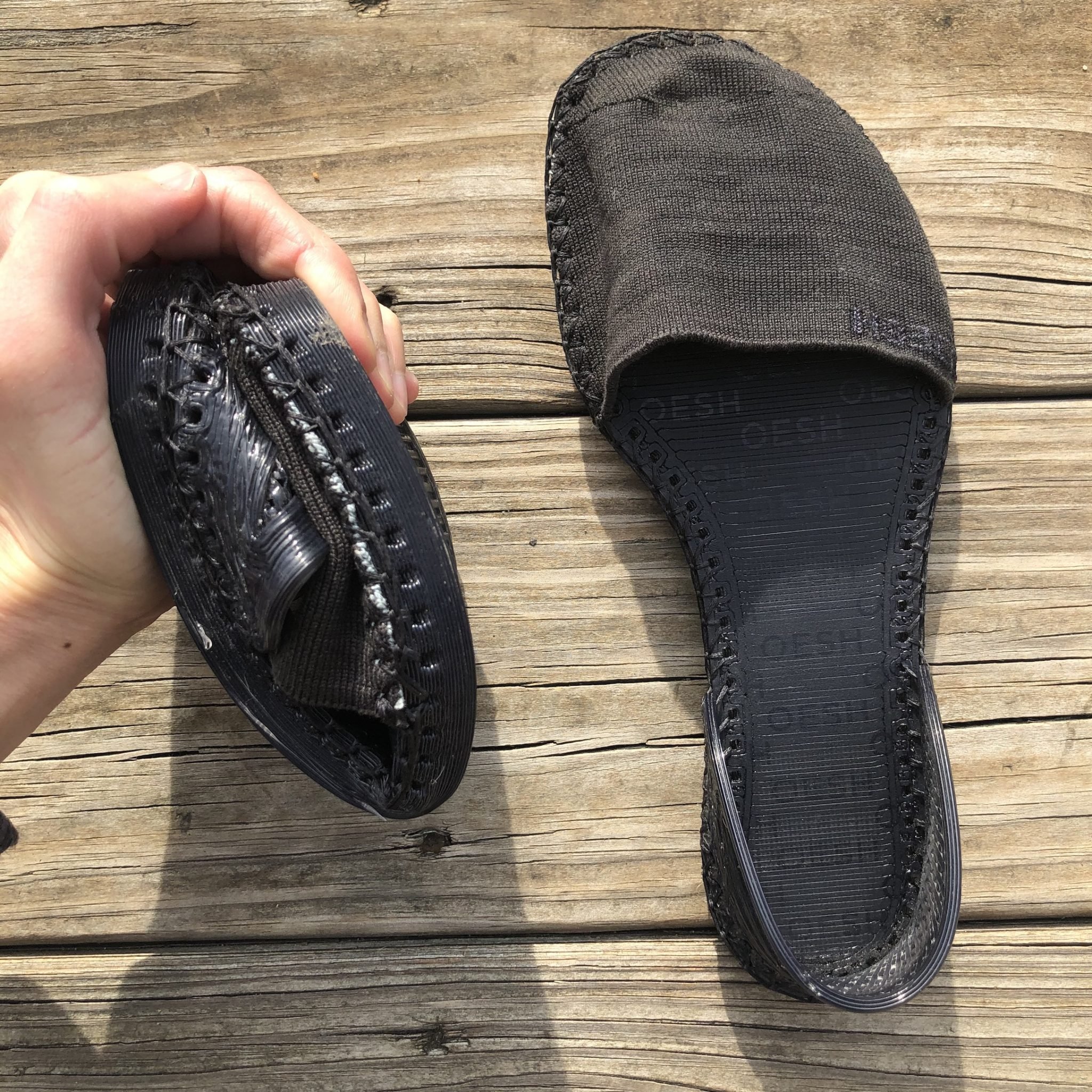 The sole is zero drop, with no arch support, and is flexible. The material is springy and cushioned, making walking easier and providing comfort to painful feet. As mentioned above, the width of the sole is quite narrow through the midfoot. You can tell that they are taking into account a typical woman's foot shape (isn't it nice to have women's shoes made by a woman??), but that narrow-ness will be limiting for some customers. I do appreciate the narrower heel cup, since many shoes I try are far too wide through the heel.
Size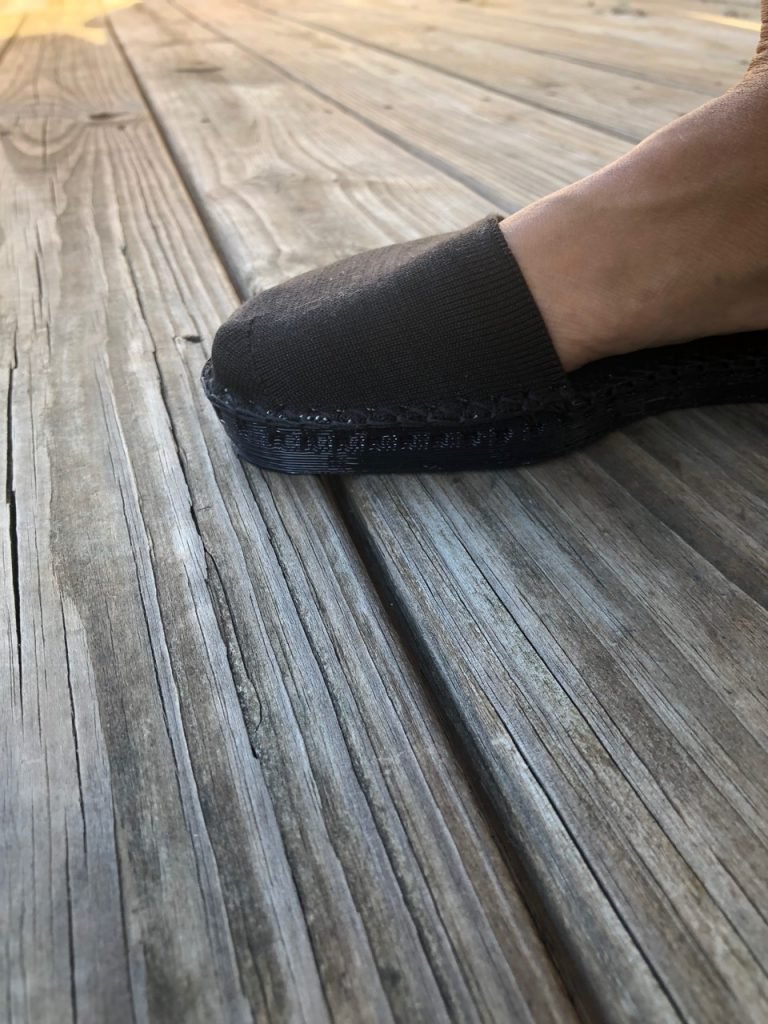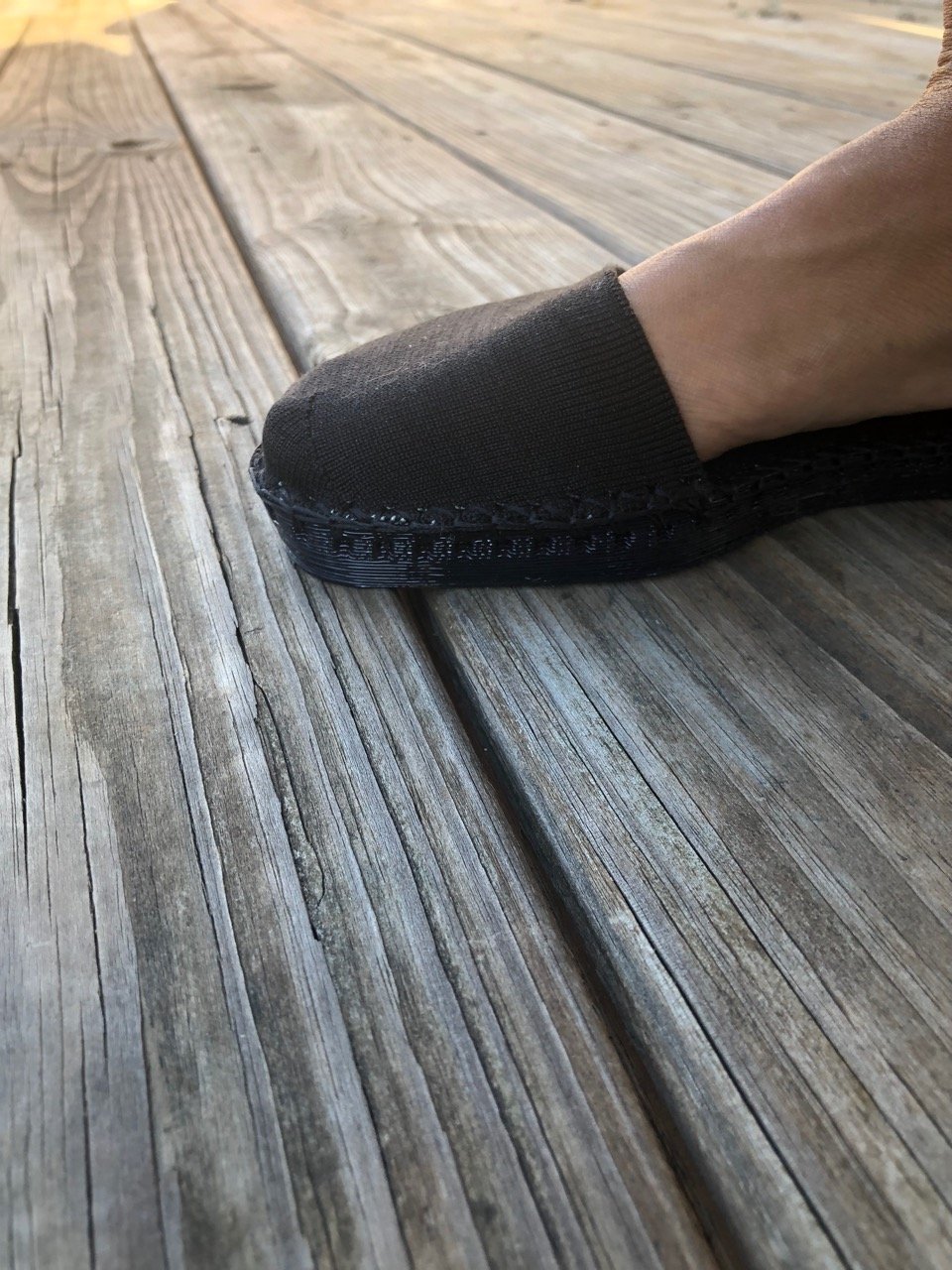 I got a size 6 in these, the same size I tried in the Dream flat and my normal dress shoe size. It's possible that sizing up would solve all my problems with this shoe, but Oesh doesn't have half sizes in this style and I was concerned that going a full size up would put the toe box too far out. As it is, the material just covers my toe joints, and anything higher up on my foot wouldn't feel secure. This is the same reason why I didn't try to size up in the Dream flat and just returned them. Maybe they'll expand to include half sizes in the future, but if you are in between sizes I'd recommend sizing up.
Style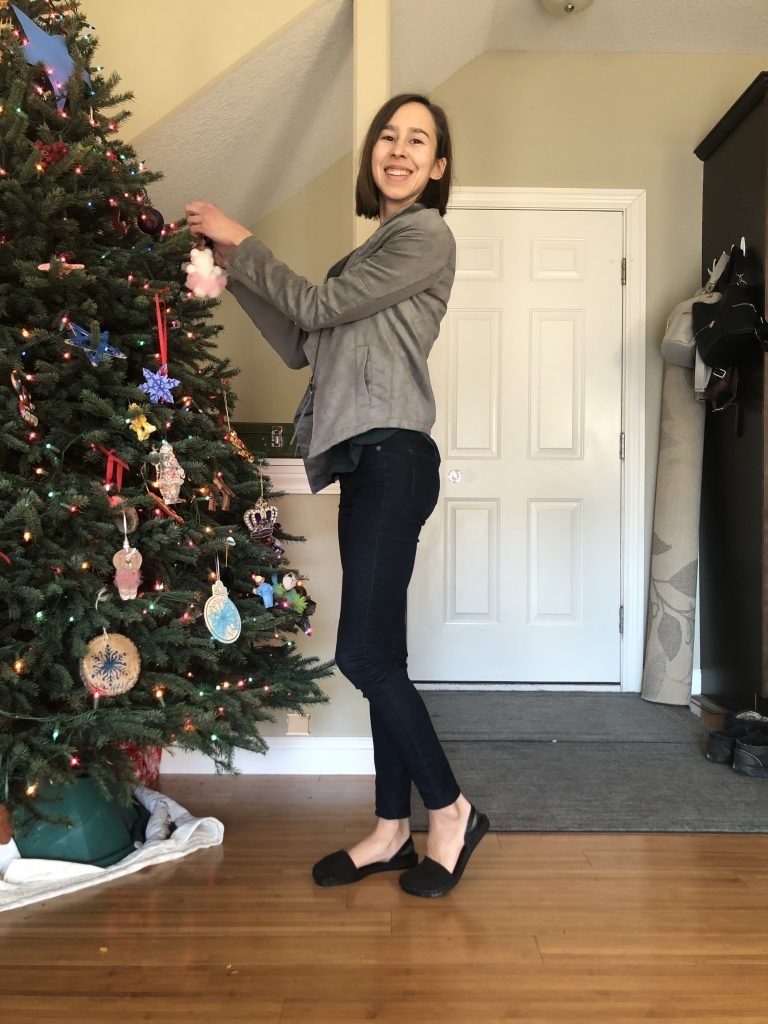 If you're a woman who needs extra cushion, I don't know of anywhere else you can buy something that looks this good. Between the Dream flat, Townie, and the Elite, you definitely don't have to wear bulky sneakers to be comfortable.
The Townie is cut like a d'orsay flat with a lot of open space. All the visible skin on your foot is leg lengthening, and these can be worn in all the same ways a ballet flat or Mary Jane can be worn.
I got the solid black version of the Townie, which is what I'd definitely recommend if you have plans to wear this as a dress shoe. The prints and colored stitching are fun but dress the shoe down.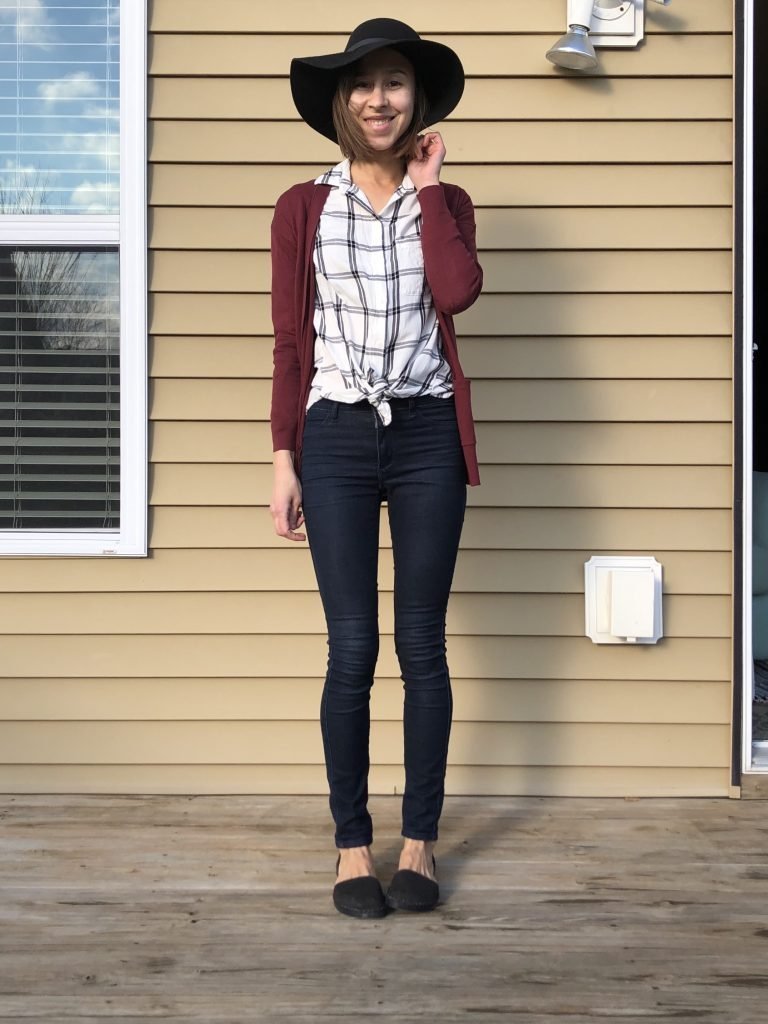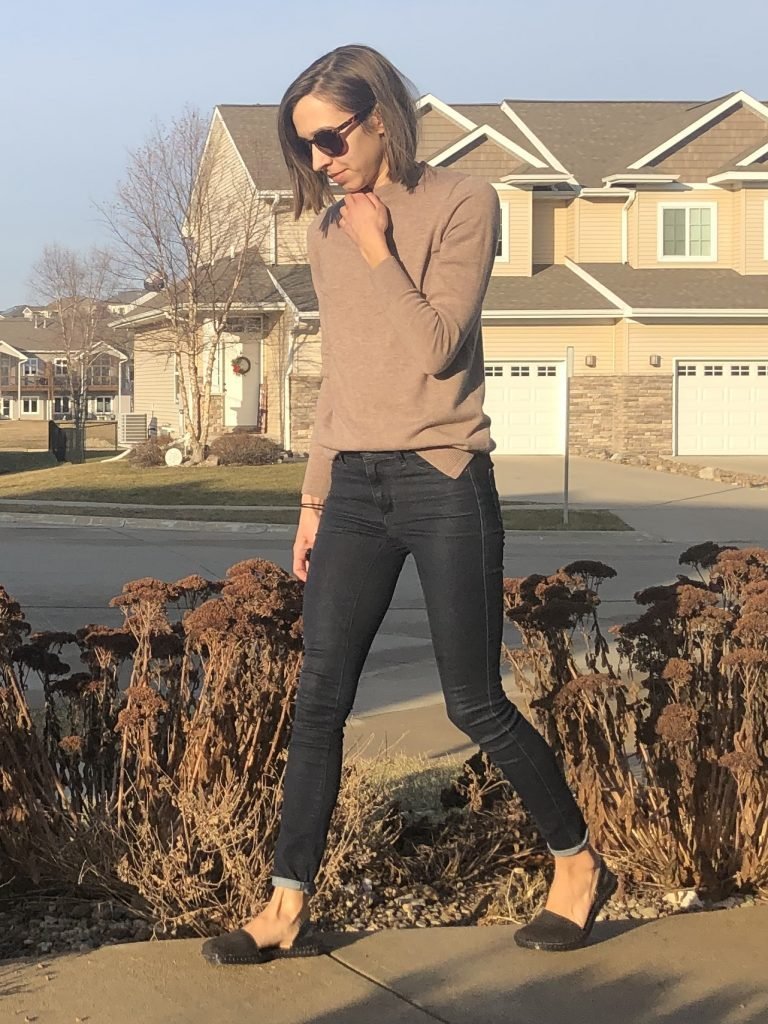 I am not a big fan of the visible Oesh branding, I would much rather see the brand in smaller font on the heel (like it is on the Dream flat), or somewhere less distracting. I ended up coloring in the white letters with a permanent marker to make them look dressier, and like them much better now (you can see it colored in some photos in this post).
Since debuting the Townie Oesh has released another style called the Salon that is similar to the Townie but shaped like a clog. It has potential, but I feel like the current color choices aren't doing it any favors. But check it out if you're looking for something like the Townie but less open.
Conclusion
Many people are starting to reconsider their footwear after traditional methods are not bringing them any relief, so we need brands like Oesh to cover the gap that exists. If you are trying to do better for your feet but aren't ready to go full-on barefoot, the Townie is a good transitional option.