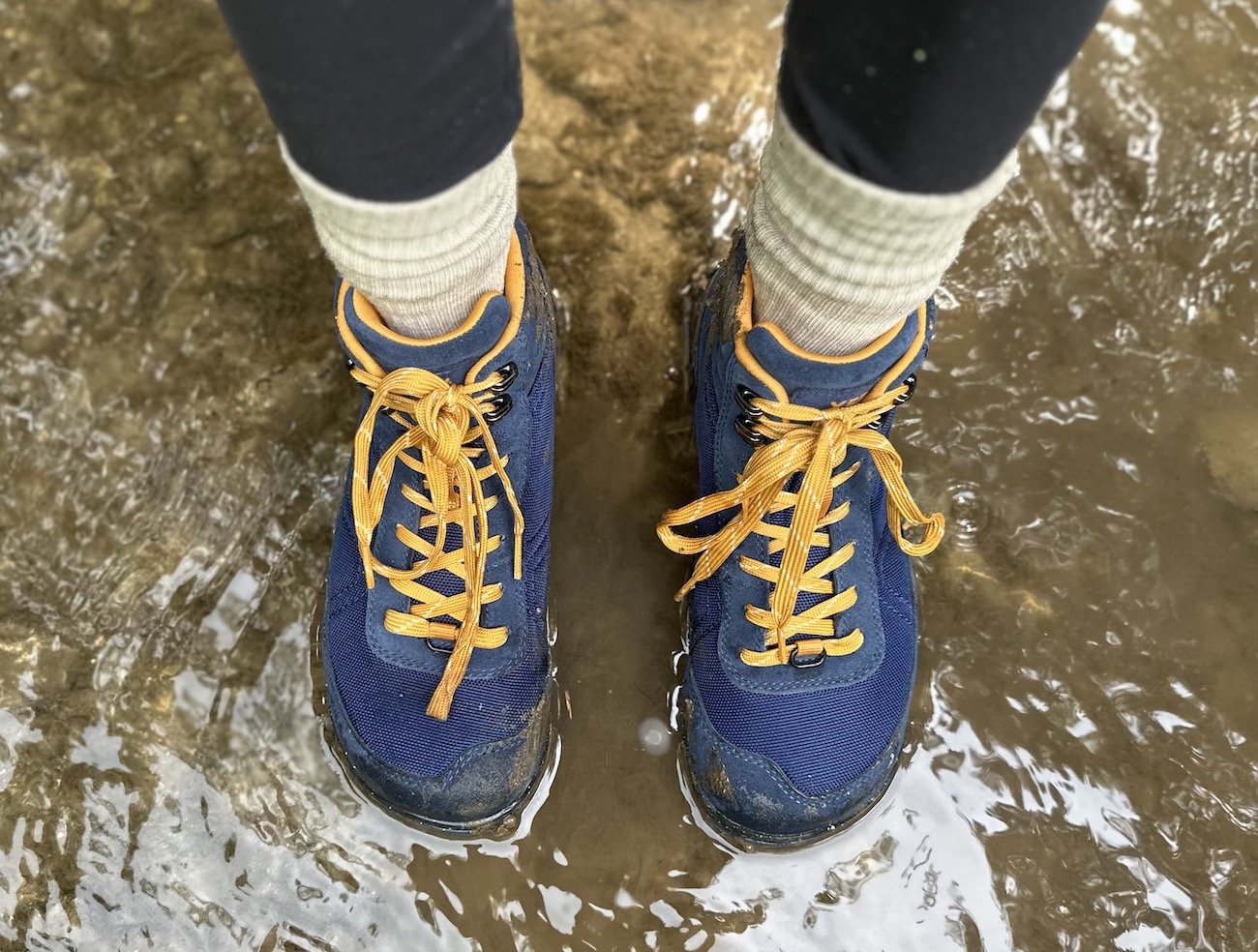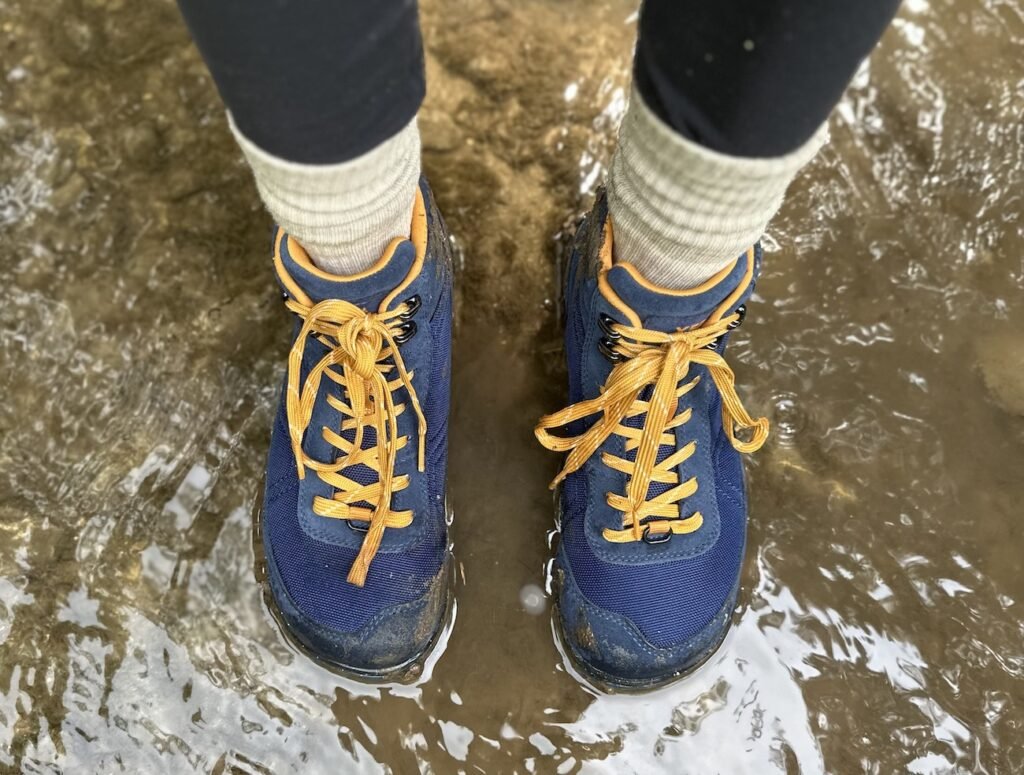 Xero Shoes just released their fall 2023 collection, and it will be 20% off until September 5th! Check out all the new models here.
Xero Shoes Fit Type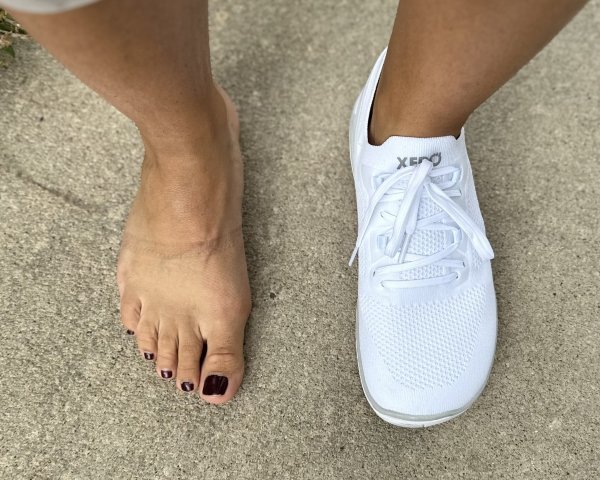 In general we find Xero Shoes to be:
True to size, but I usually size up in boots & waterproof models
Medium to high volume
A couple other Xero sizing notes:
Men's come in sizes US 6.5-15
Women's come in sizes US 5-12
Men's are wider than Women's, so if you have extra wide feet that might be a better option.
Xero Shoes is a great brand for people whose feet are thick throughout the entire length of the foot. You might call them brick-shaped or sausage feet. 😛 However you want to describe your tootsies, getting to know your particular foot shape can make shoe shopping a lot easier!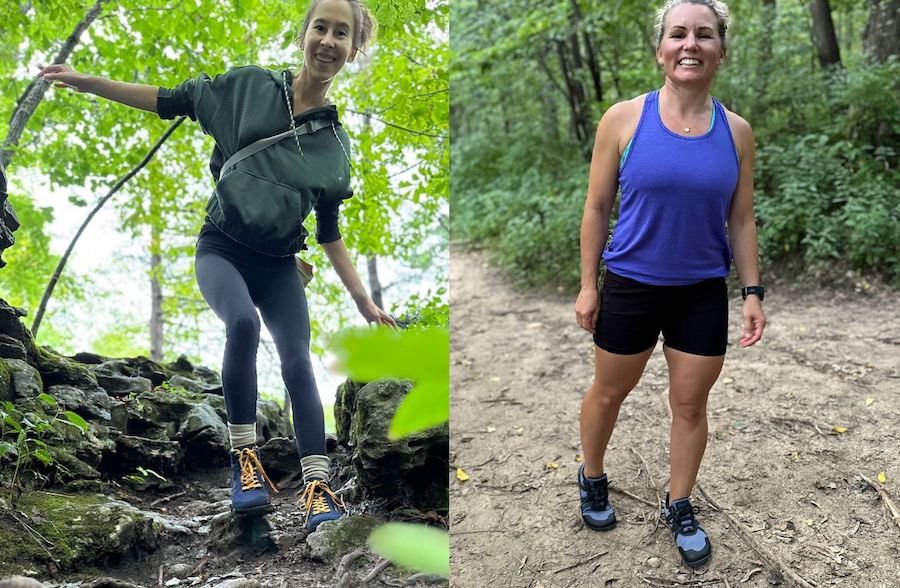 Oh and if you are located in the EU, you can shop at XeroShoes.EU! No other domains are official Xero websites, and are likely scams. So only shop directly with Xero or at authorized retail stores.
Ok let's dig into the new models, starting with our favorites.
---
Ridgeway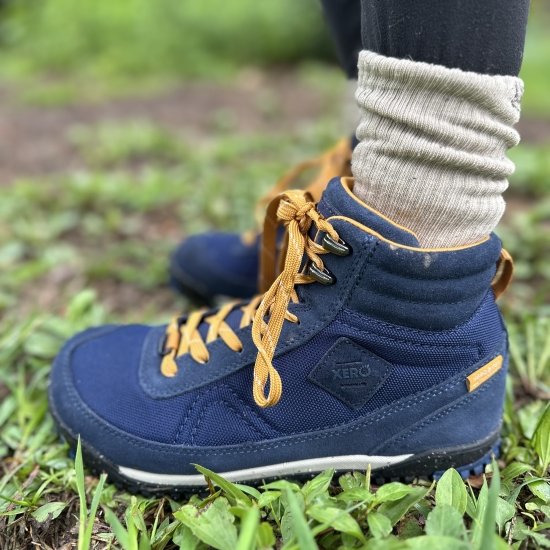 The retro vibes on this hiker is enough for me to love them! They are also waterproof and have a fairly thick, robust sole. As far as their functionality, I wore them on a rainy, slippery, muddy hike with multiple streams to give them a proper test. The waterproof seal was effective, no moisture came in even after wading through water.
As far as the traction, I found it decent but not the best. They worked perfectly fine on dirt, gravel, leaves, and anything not smooth. But I didn't feel like there was enough grip on slick surfaces, like wet rocks. The Michelin sole on the Scrambler line in my opinion is more effective for any terrain you might find hiking – but the Ridgeway is fully waterproof and better for fall/winter weather. I wish you could get the Ridgeway with the Michelin outsole on it!
Sizing & Fit: I sized up in these per the usual – waterproof hikers tend to be less forgiving in general, and feet swell when you hike. I found them to be wide enough for my toe splay, but I had to tighten them a lot on my low volume feet. They felt a little stiff around my ankle and heel, but still softer than your traditional hiker. Overall they were comfortable for me but I wouldn't recommend them to someone who likes a soft, flexible, barefoot feel in their hikers.
Nexus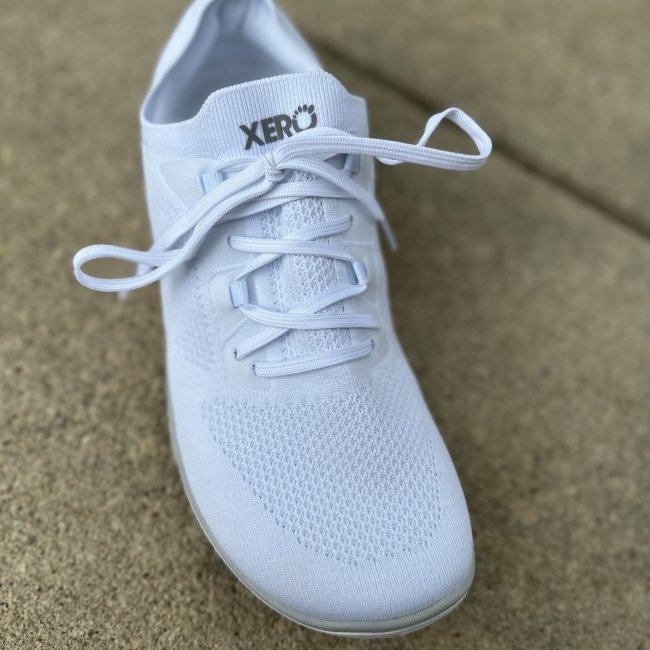 This knit shoe is as comfy as a sock! They pull on easily if you're a slip-on type of person and can be worn both casually and for exercise because the outsole is grippy. The ankle opening is soft and knitted, so you get no rubbing anywhere.
You get a little less stability in the Nexus than some of Xero's other gym shoes because of the stretchy upper, so might not be a great option if you do a lot of cutting and dynamic movements. But for many types of gym exercise they will be great.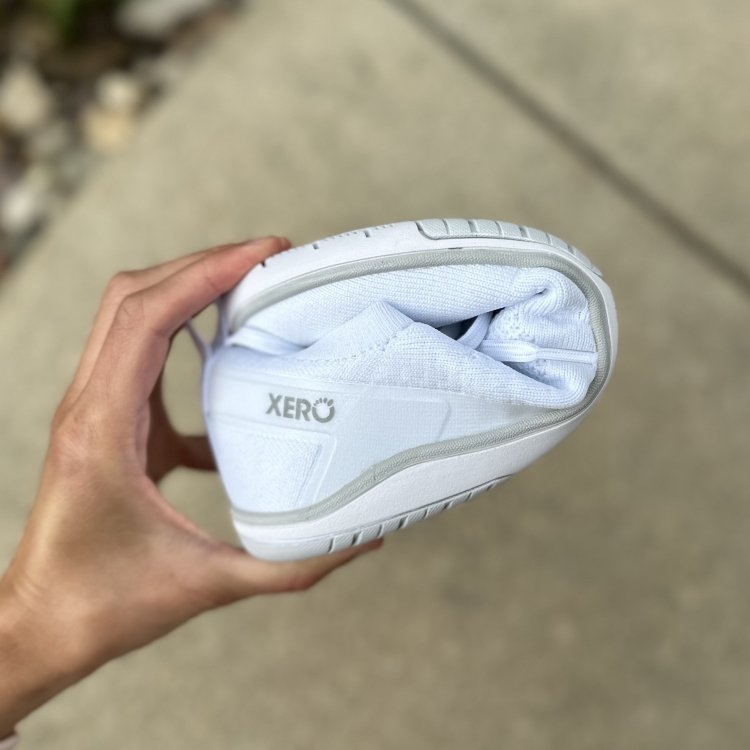 Overall I love the look and feel of this shoe. The white will get dirty pretty quickly (these are already a little dingy after several wears), but you can hand wash them or put them in the machine on gentle to refresh them. Just be careful, some washing machines cycles are too rough – use COLD water.
Sizing & Fit: True to size with a forgiving stretchy upper. That means they will work better for people with a wide toe splay than other Xero sneakers that are more structured. If you have low volume feet you can easily cinch the laces, but it will cause the material to fold up and doesn't look as nice.
Mesa Trail WP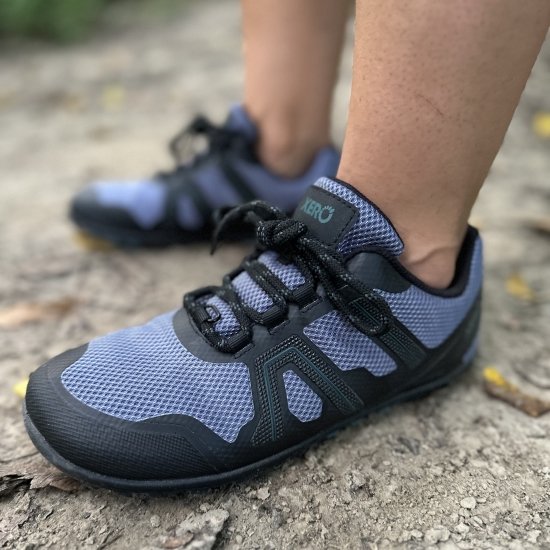 Another waterproof hiker available this fall is the Mesa Trail WP. I have this shoe in the non waterproof version and find it lovely and lightweight for warm weather hiking. The new waterproof version is similarly lightweight, but a little stiffer (this always seems to happen when you make a shoe fully waterproof) and a little less give in the upper material.
Like the Ridgeway, the tread on the Mesa Trail WP is most functional on soft ground. I don't love it on slick and/or icy rock, because it's not super grippy. But for most trail hiking they are more than adequate.
Sizing & Fit: These are pretty true to size, but a teensy bit snug so you might want to size up. You do trade some of the barefoot feel for more security while hiking, but these will be more protective than an ultra thin barefoot shoe.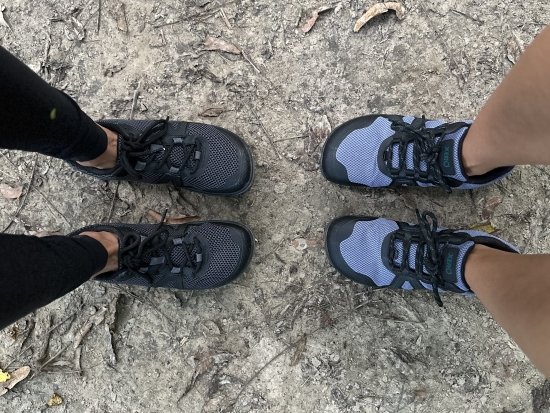 Scrambler Low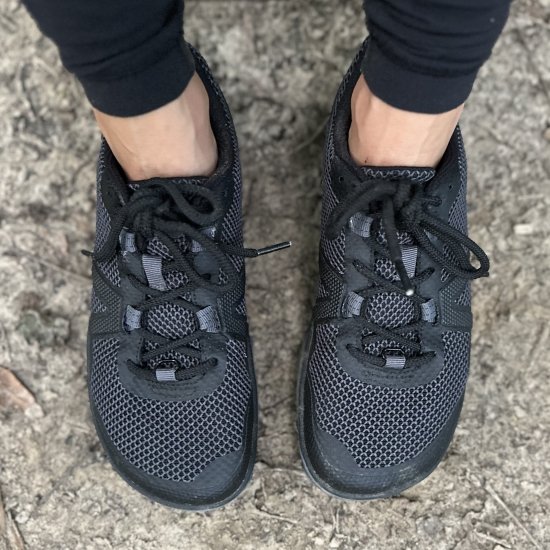 The final barefoot hiking shoe from Xero this fall! I tested the Scrambler Mid last spring and fell in love with it! It's still one of my fave hikers, so I was really excited to try out the Low. The outsole is nice and grippy, great for both soft ground and slippery rocks. The mesh upper is really soft and breathable, but for some reason I found them just a little bit slimmer than the Scrambler Mid (maybe they are more broken in).
Sizing & Fit: Sizing is true and the upper is soft and flexible, but I still would recommend sizing up if you want to wear socks and if you plan to use for long hikes (feet swell, remember?). The width is medium to wide.
Pagosa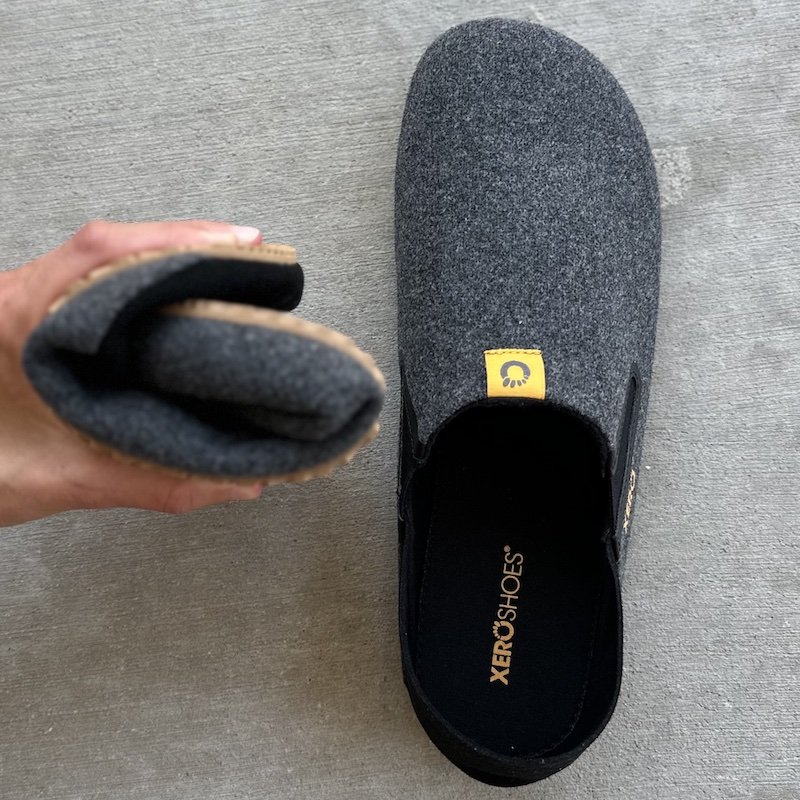 This slip-on shoe immediately caught Justin's eye. His foot shape is perfect for Xero, and he loves a slip-on house shoe. They're soft, light and he is super happy with them. They are made of a faux wool, which won't be as warm or temperature regulating as real wool. But they are still a nice comfy shoe at a low price for a barefoot shoe.
Sizing & Fit: They are true to size for Justin. He has low volume feet, and these fit him well with the insole in. Higher volume feet can remove the insole, but my guess is they will be snug on people with high arches.
Kona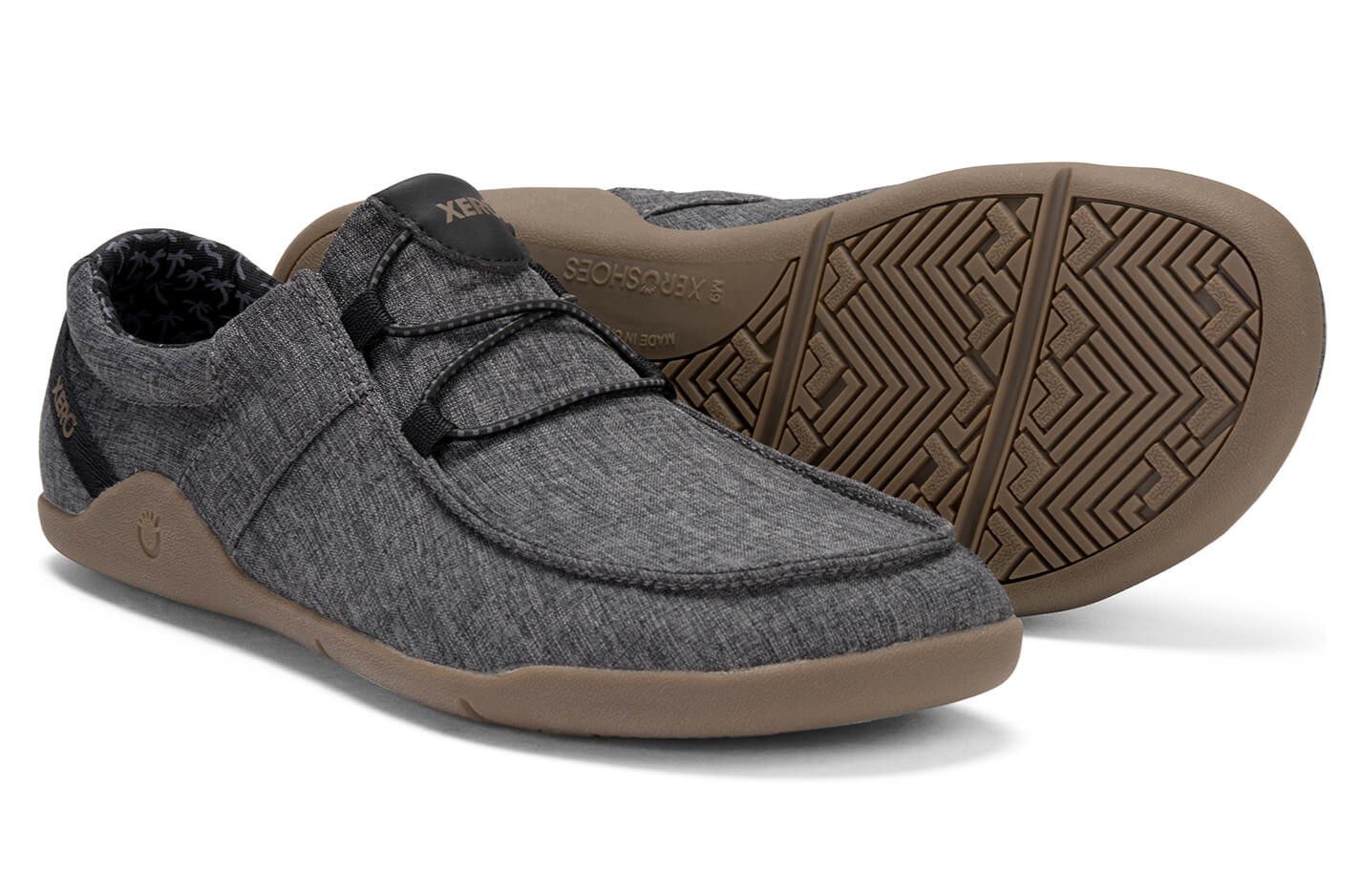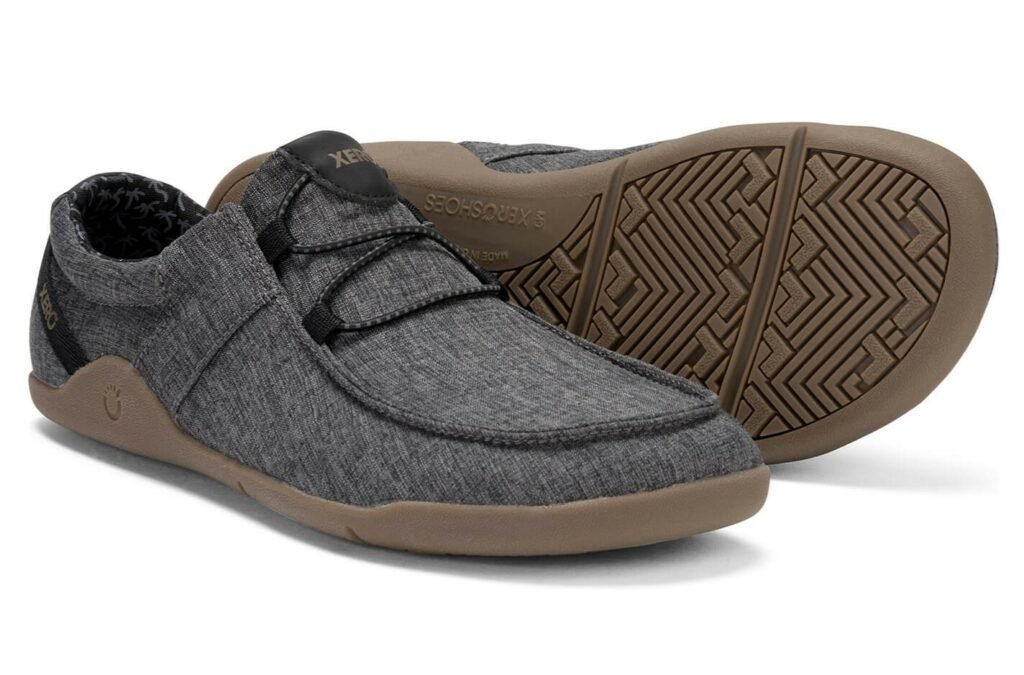 This is a moccasin style slip on available in men's sizing only. We weren't able to test them out beforehand, so I can't speak about their sizing and fit. But they look cool and the elasticized opening will keep them secure on the foot. Again, it's a pretty solid price for a shoe made on a Xero outsole which has a 5,000 mile warranty on it.
Speed Force II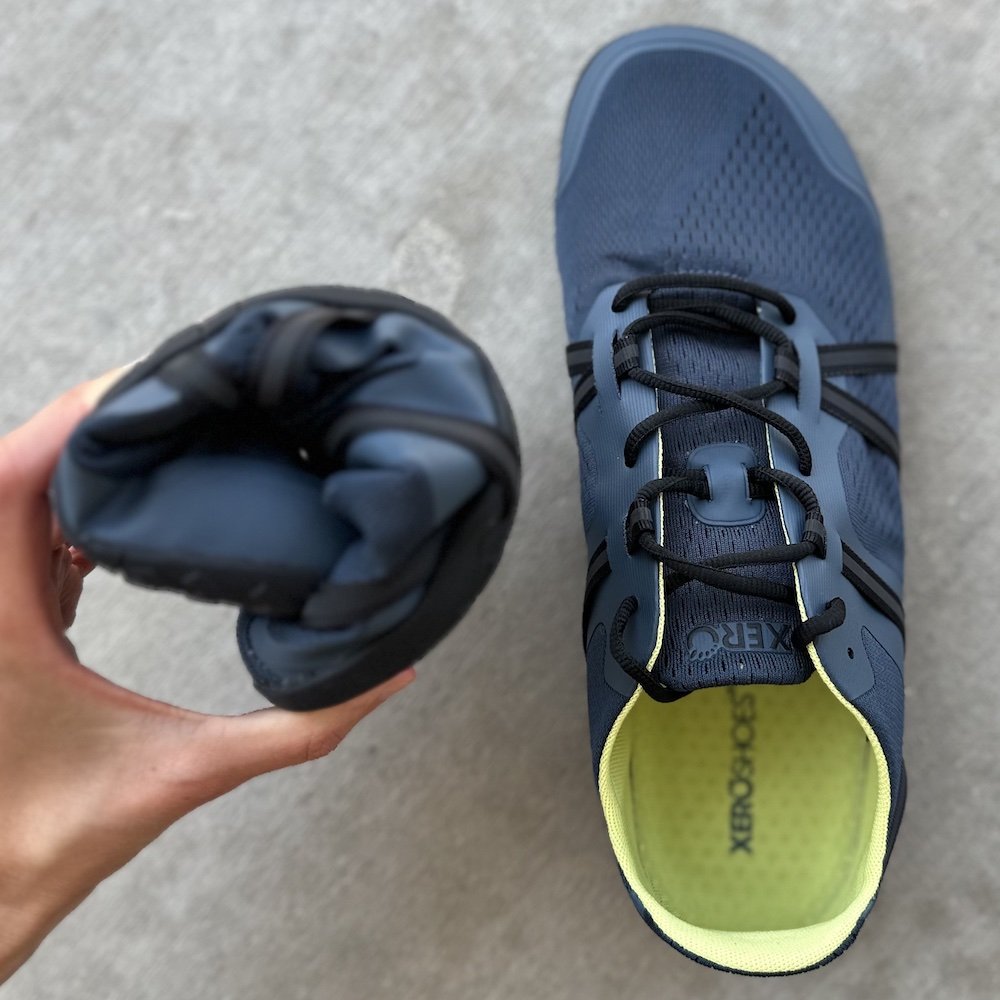 The Speed Force has been around for a long time, but the updated version is even lighter and more flexible than before. They are a bare minimum shoe, just enough protection and grip while still feeling like being barefoot. While designed to be a racing flat, anyone can wear them who likes an ultra minimalist feel.
Sizing & Fit: We find the Speed Force to run small. Justin needs a half size up from what he wears in other Xero models.
HFS II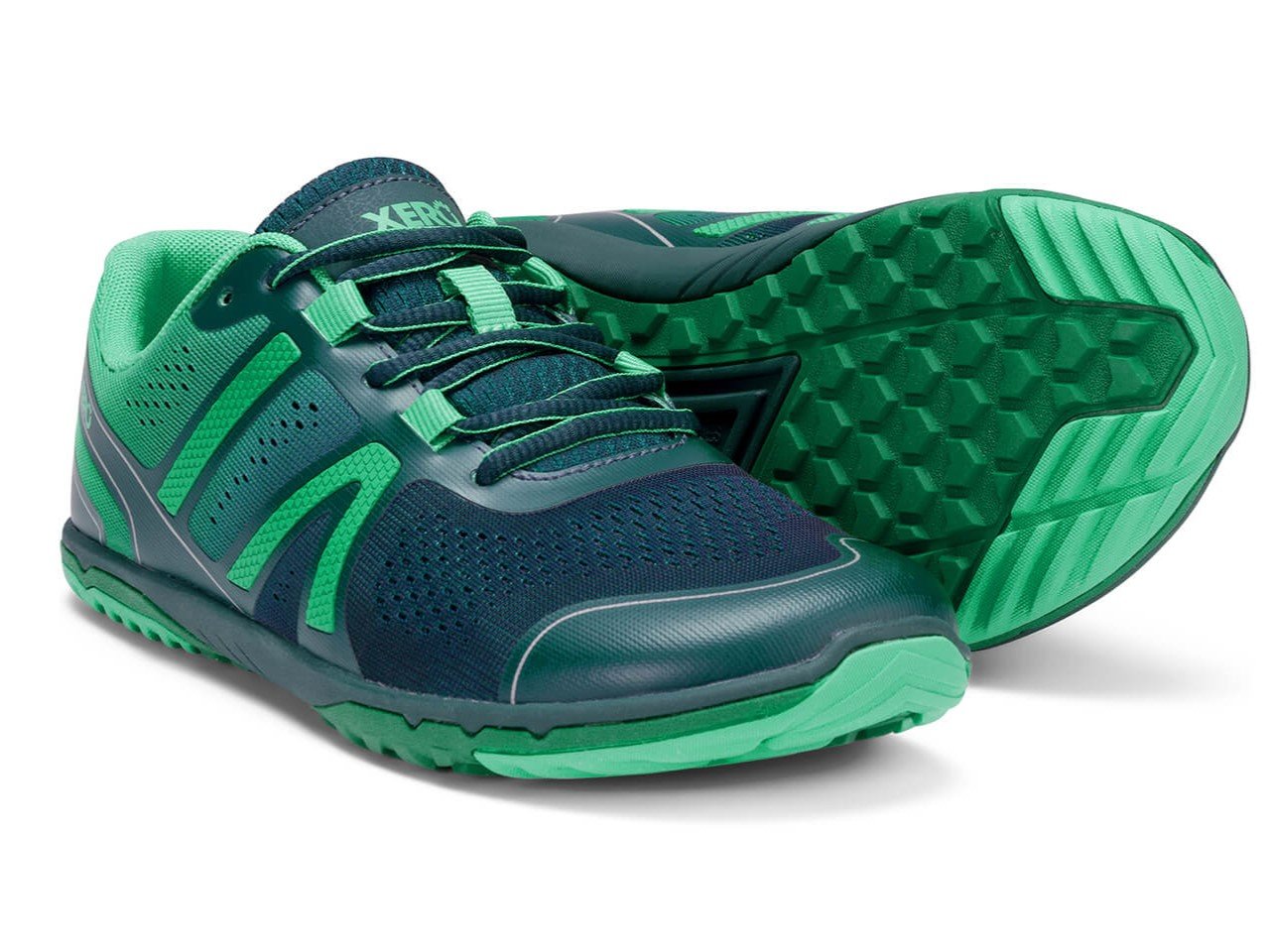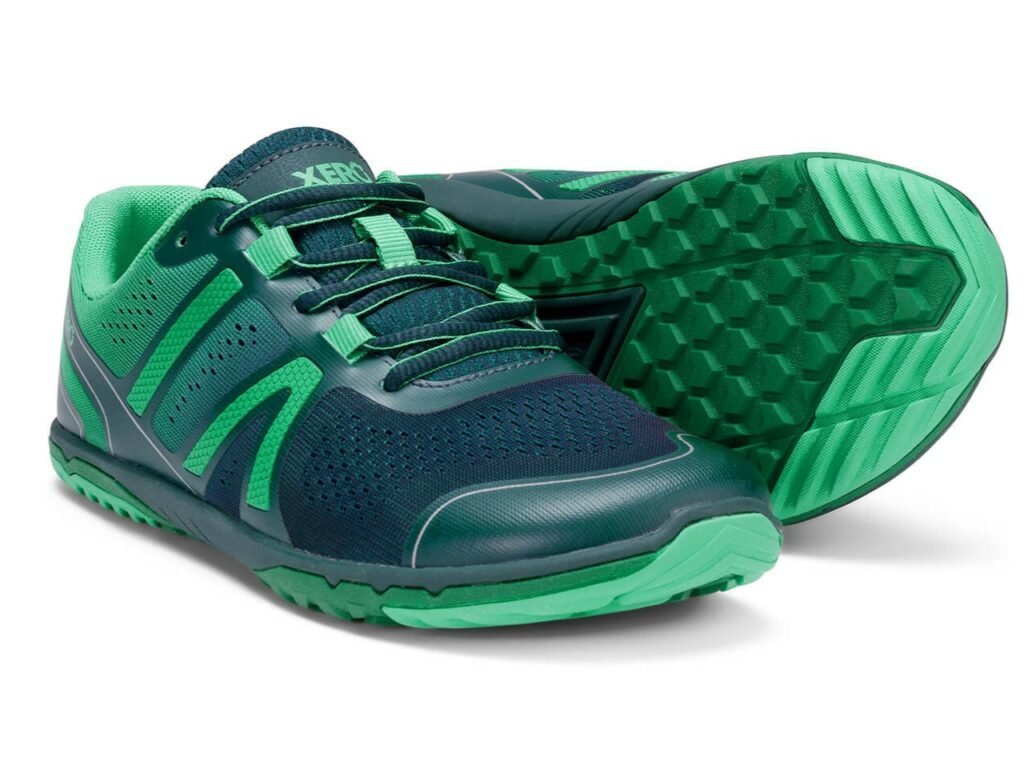 The HFS is a road running shoe with a slightly thicker rubber sole than is on the Speed Force for more longevity and traction. While still really light and thin, the HFS II is grippier than before. And the mesh upper is breathable and airy!
Those are all the new barefoot shoes for Fall 2023 from Xero Shoes! If you'd like to learn about other Xero models, check out my previous Xero Shoes Reviews.