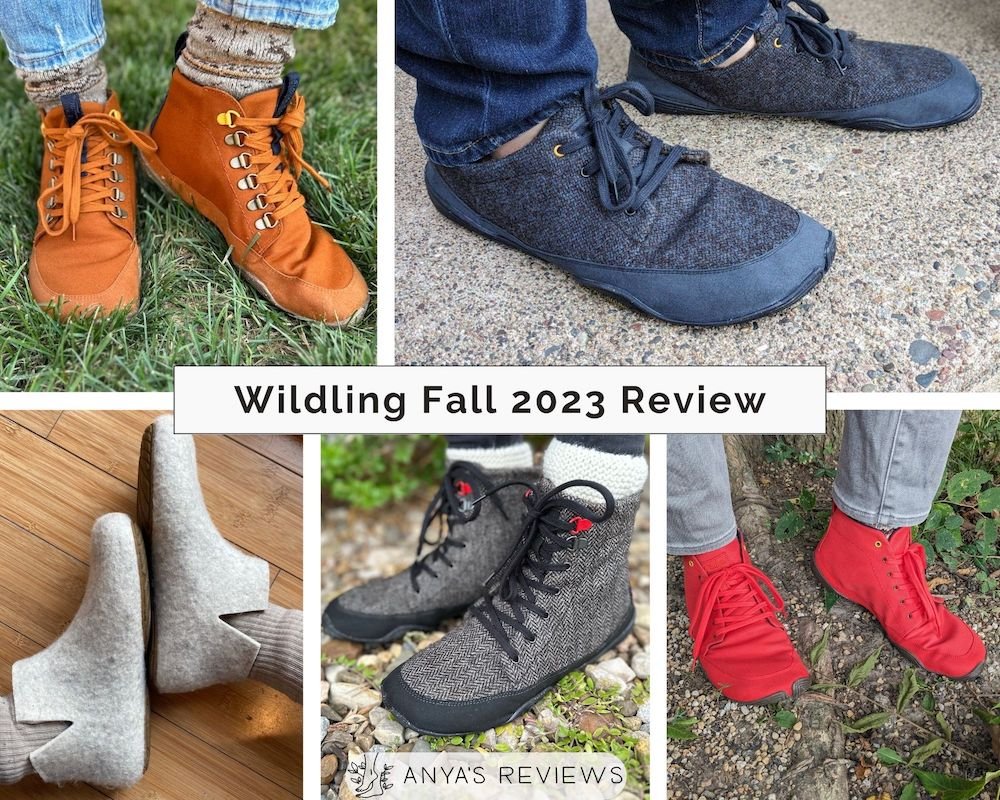 Wildling Shoes Fall 2023 collection is now in! They are delightfully soft and flexible barefoot shoes and can fit the whole family, from baby shoes all the way to men's sizes. Check out our thoughts on the new models here.
Wildling Shoes Fall Review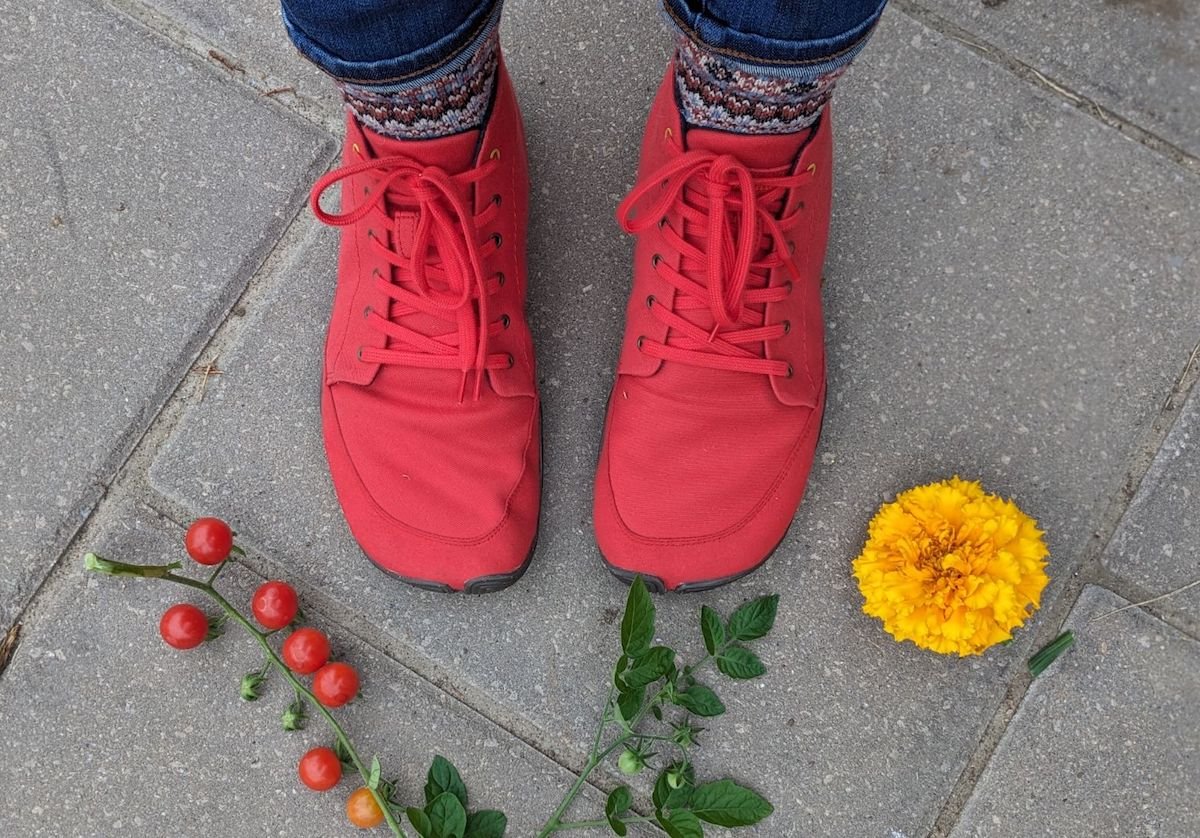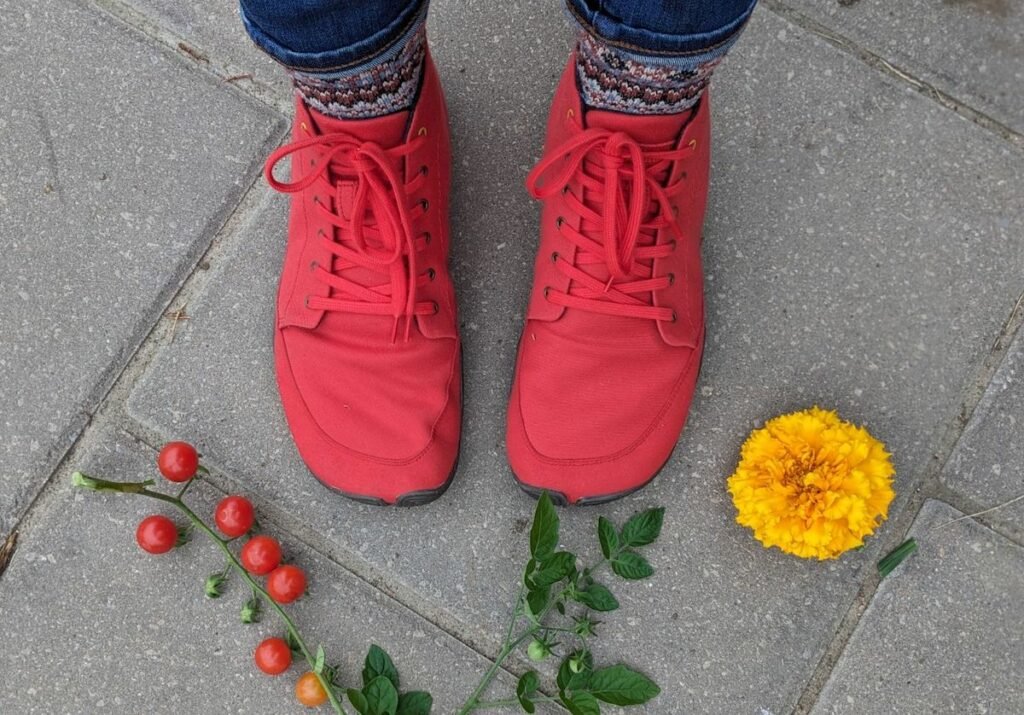 For being so minimal and light, Wildling's winter shoes are always surprisingly functional for the cold season. They are one of my daily favorite barefoot shoe brands through the fall and winter.
I love natural fibers on my feet, and I also love how transparent Wildling is about their materials and manufacturing process. This summer I had the opportunity to visit Wildlings in their home base in Overath, Germany and I got to check out these fall beauties ahead of time! So I am excited to finally be able to share my thoughts with you.
Are They Winterproof?
I live in the midwest where weather is harsh for many months, so my standards here are high. Wildling's fall & winter models all have a built in water resistant lining, which is very helpful. But I still recommend against letting them get totally soaked through, because they can be difficult to dry once thoroughly wet.
The outsoles are also not especially grippy or slip resistant, so when it's extra slick out they might not be the best option for that either. For both of these reasons I don't recommend them for long stretches in rain or snow, or rugged terrain.
However, Wildling's fall and winter shoes are perfect for both mild and cold temps, some rain and snow, and every day walking around town and in nature.
Click here to learn more about all your barefoot boot options for different weather and style preferences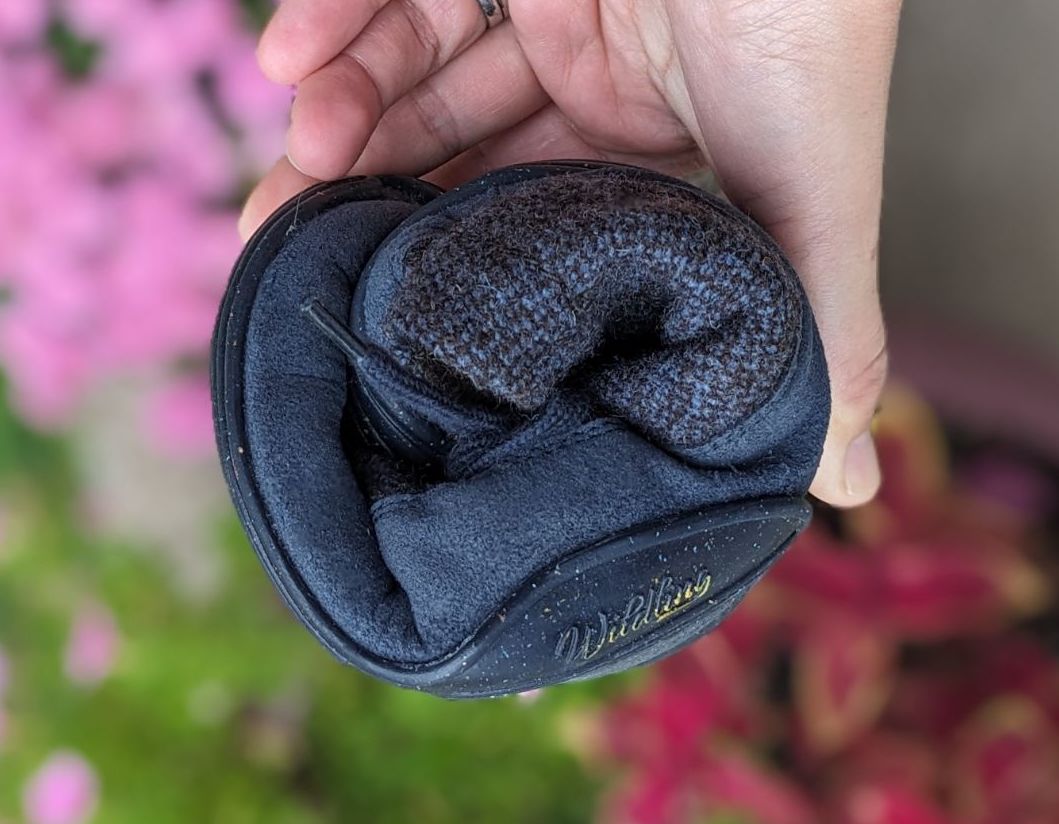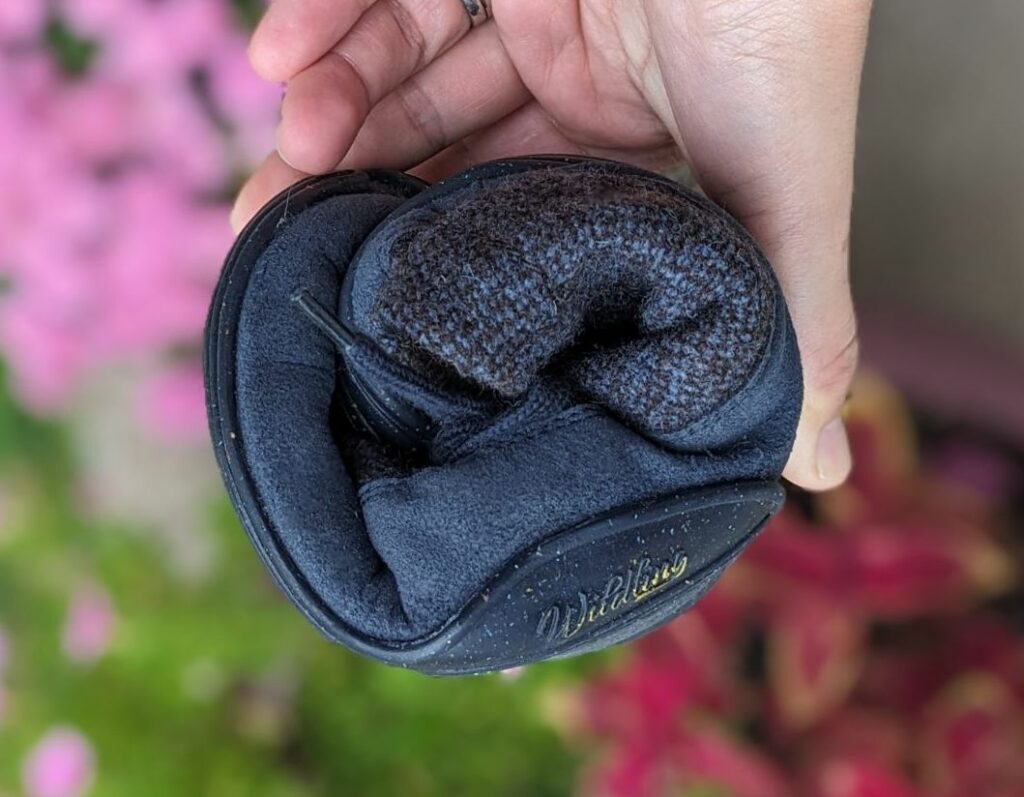 Warm Insoles
When it comes to warmth, the wool Wildlings are quite warm. If you want to increase that warmth even more, I highly recommend checking out their wool insoles! They have two options:
Felty, which is thick and very warm.
Wooly, which is thinner and more versatile because it doesn't take up much space.
I love both, my whole family uses them as sock replacements because they are breathable and moisture wicking. And in the winter the Felty insoles increase the warmth by a significant amount. I also use them often because I have low volume feet!
Sizing & Fit
I always recommend using Wildling's size guide and fit kit available on each product listing for the most accurate advice. But Wildling tends to fit an average to wide width foot best and might be too too slim for an extra wide foot. They always have a couple models that work well for extra wide feet, and Samantha (our lovely extra wide-footed shoe tester) is usually able to get a good fit by sizing up in Wildlings. I have a wide foot myself, but not extra wide, and most Wildlings work well for me.
They also tend to fit high volume, so if you are someone with a lower arch height they might feel really spacious over the top of your foot. I use insoles in almost all of my Wildlings to solve that problem (really low volume feet here!).
You can find more of my favorite fit hacks for low volume feet here!
Ok, now let's dig into the new Wildling Shoes models for fall/winter 2023 that we are most excited about.
Tejo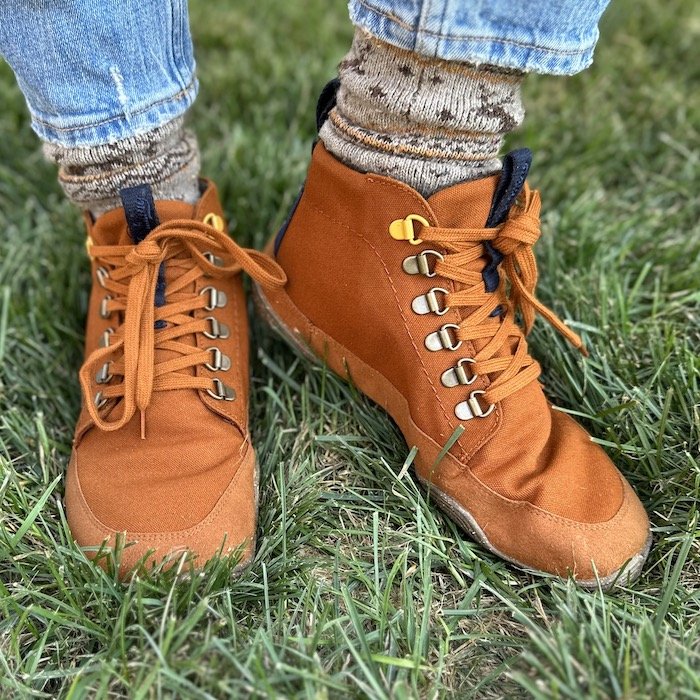 This model has a canvas upper, wool lining, and water resistant inner membrane, like all of the fall winter models. I love the metal lace holders to give the appearance of a modern chunky boot, while still being basically a baby bootie for big feet.
The Tejo fits really high volume so I add an additional felt insole AND thick socks so I don't have to tighten the laces as much. Because this model is water resistant, the tongue is attached and folds up as you cinch the laces. The bunching isn't super comfortable, so the insoles make everything smoother.
I chose the caramel color which is like a burnt orange. It's warm and spicy for fall!
Atmo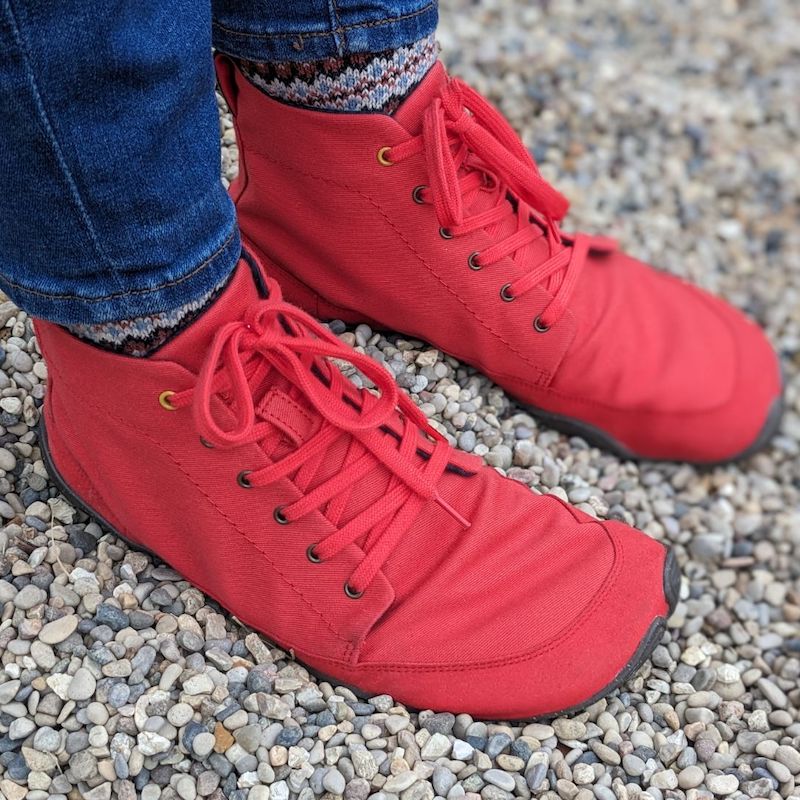 by Samantha
The Atmo Paprika is bright cotton canvas hi-top with a cotton lining and a membrane to make them water resistant. This model is an excellent transition shoe for fall when the weather is chilly in the morning but warm later in the day because the cotton is breathable and easy to wear.
I am a sucker for a good punch of color and these deliver! Wildlings are not an ideal fit for my extra wide feet, but I still find them comfortable because of how unstructured and flexible they are. They are a glove-like fit for me.
The Atmo also comes in an all-black color in the Essentials section, available year round.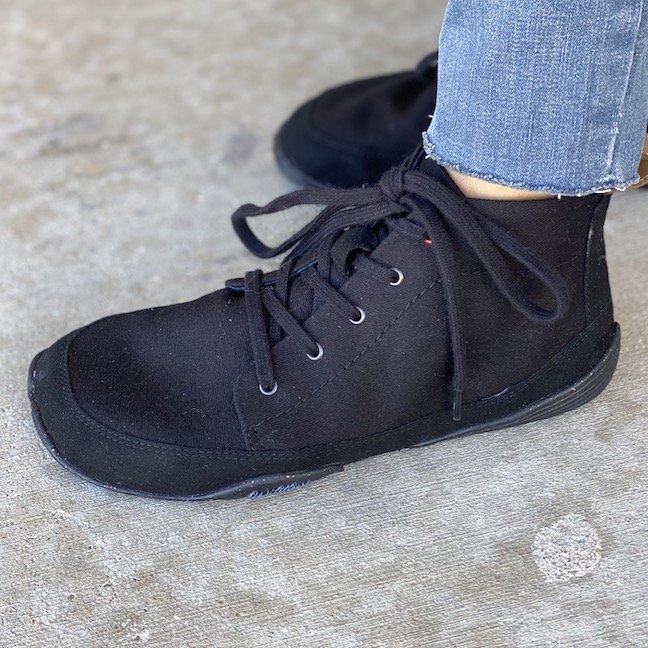 Ciclo
The Ciclo is a low-cut wool sneaker with virgin wool lining. The uppers are made with wool from Black Welsh Mountain sheep and around 25% plant-based-dyed recycled wool. They are stunning! Even though the weather hasn't totally turned fall-like yet, Robby has been wearing these to his office job and is a big fan. He says they're like wearing upscale slippers to work! They run very slightly shorter than usual, so size up if you're between sizes.
North Wolf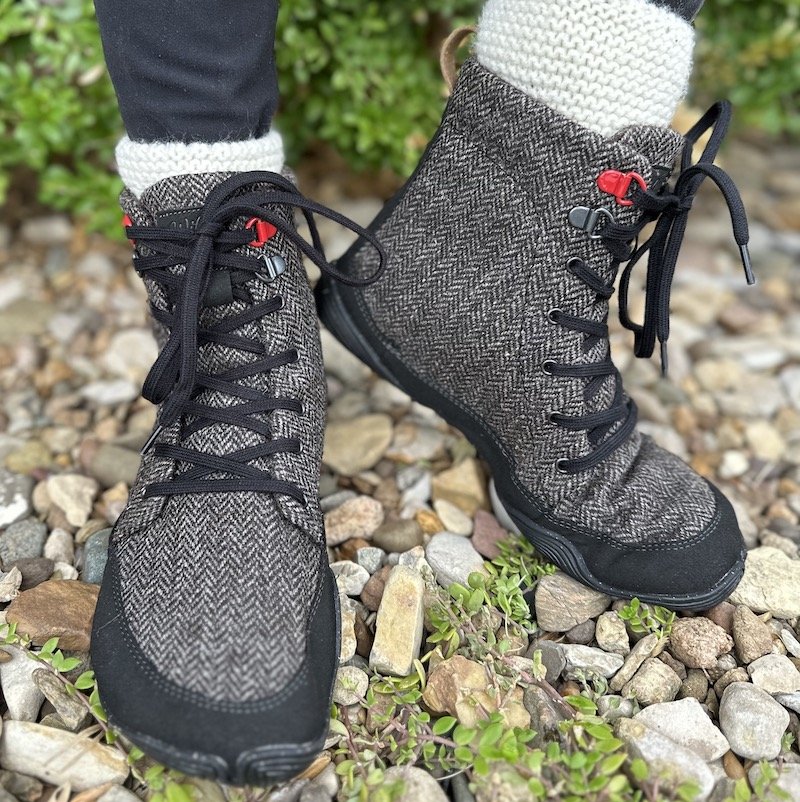 The North Wolf is an Essential model from Wildling, so you can expect it to be available year after year. And I am so glad, because it is such a great fall/winter staple. It's got a wool lining and a wool upper, so it's one of the warmest options from Wildling. If I add in some warm socks and a felt insole my feet are toasty warm down to about 15-20* F/-9 C.
This model fits wider than most Wildlings, so it's a good option for wide feet. But it is definitely high volume too!
Lotus Slipper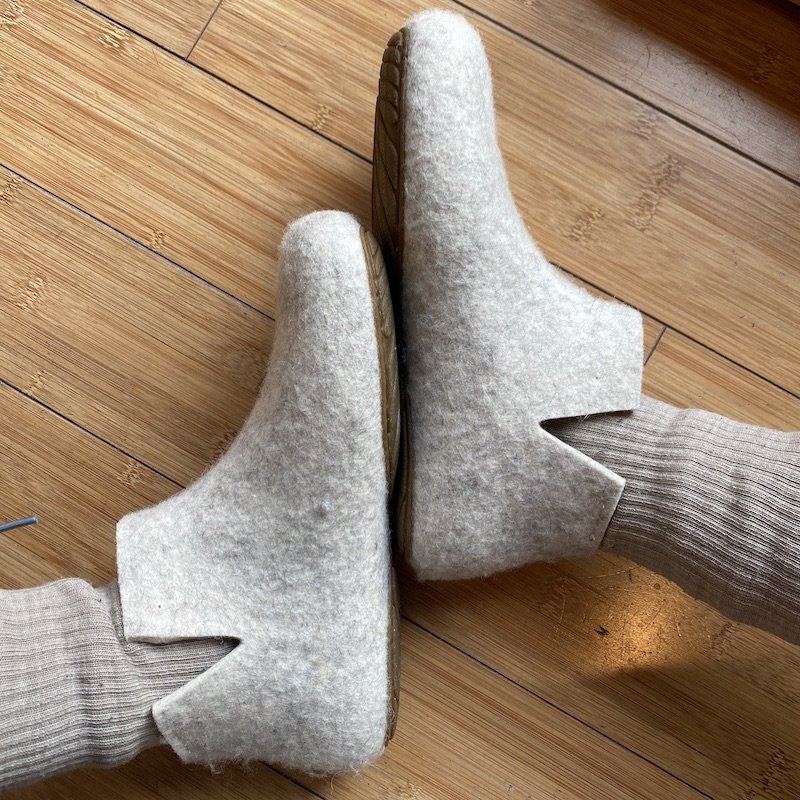 The Lotus is a felted wool house shoe. It was first released last fall and I wore them a ton through the winter and spring. They are warm, moisture wicking, light, and I really like having a rubber outsole indoors so I wasn't slipping on my hard floors.
The felt is also moldable, similar to the way leather molds. But they are not well-suited for extra wide feet. Samantha gave these ones a go and they were too narrow for her.
Chestnut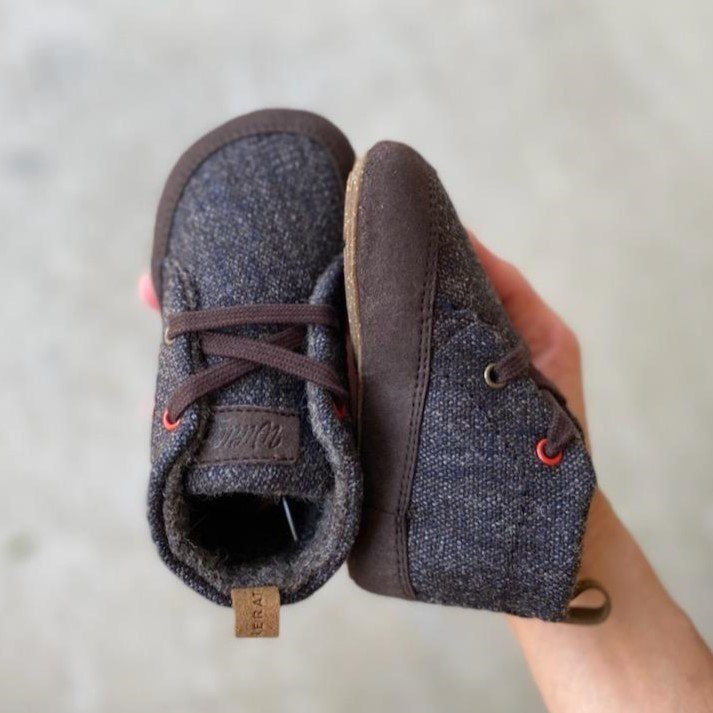 The Chestnut is a rustic ankle boot with a warm fall vibe that we love for little and big feet alike. The upper is a wool/hemp blend and the inner lining is wool, making these a good option for cold weather. Chestnut boots also have a wider fit like the North Wolf. We love them as an everyday go-to shoe.
Arni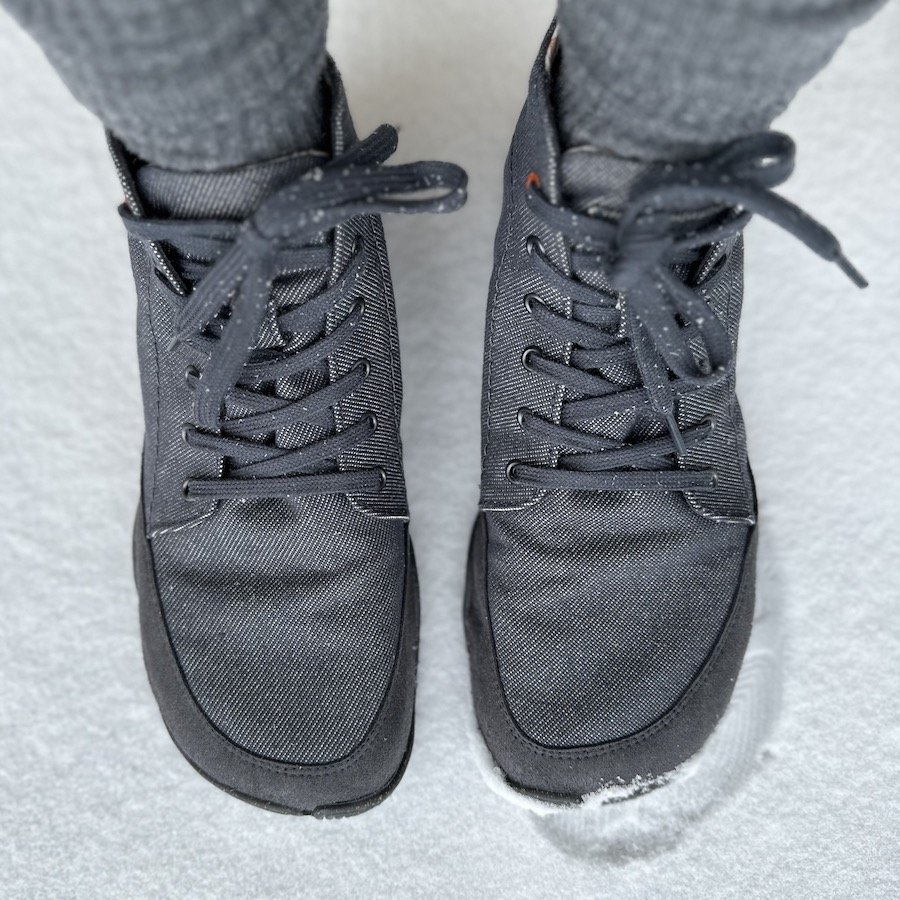 Arni is another Essential model made of denim in a neutral grey. They have a slightly stiffer feel to them (denim), and are not as cozy warm as many of the other Wildling fall/winter models but for temperate weather they are a solid basic. I like the monochrome look, and similar to a good pair of jeans the material gets softer as it gets worn in. With the water resistant membrane they work for transitional weather in both fall and spring!
The following models we're covering are Essential Wildling shoes that you can find year round and aren't necessarily good for the cold wet months of the year, but we still wear them year round because of how comfortable they are.
Tanuki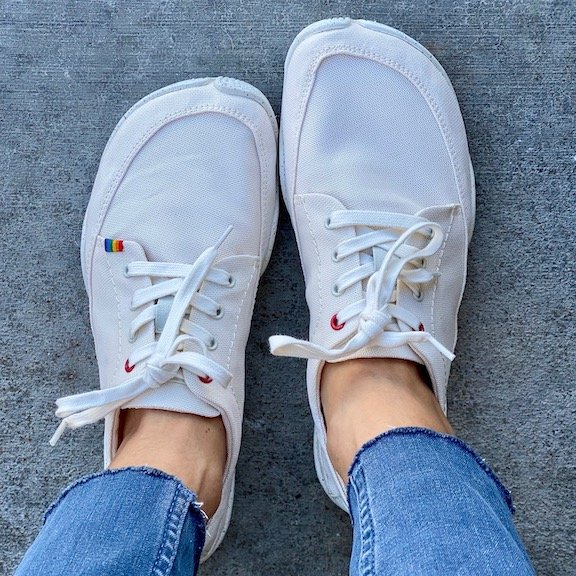 Tanuki is one of my favorite Wildling models. While hardly a winter shoe, it is nice that you can get them year round from Wildling. The material is extremely lightweight and breathable, so I actually wear them most often in the summer. They're the shoe for people who hate shoes!
Nebula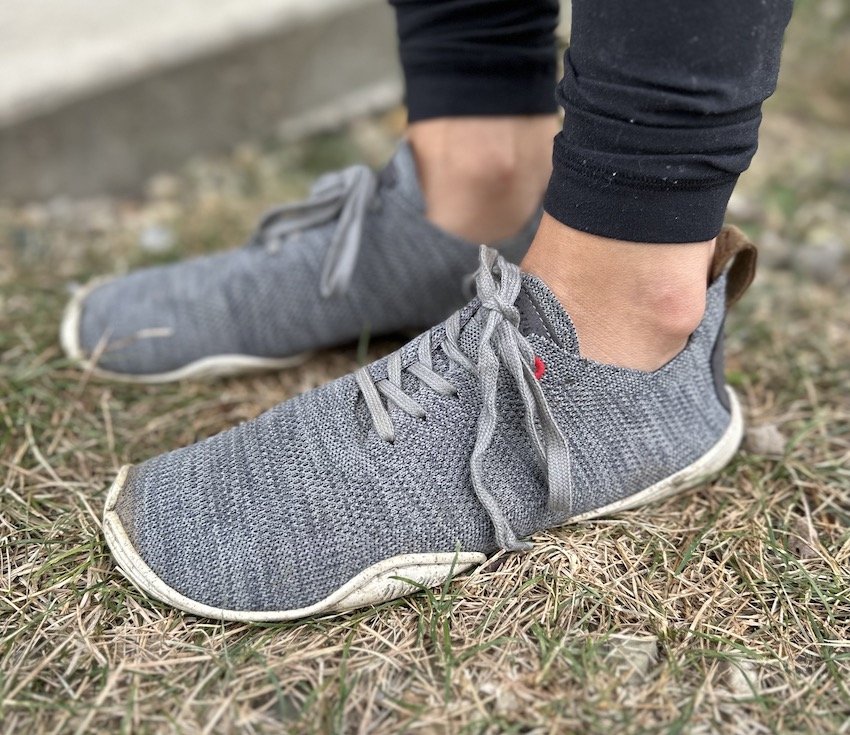 Like the Tanuki, the Nebula has a barely-there feel. This model has a knitted wool upper that is stretchy and soft, so works better for wider feet than the Tanuki because it conforms to your foot shape. I wear mine a ton for traveling with an extra insole (without it the sole is so thin that I can be uncomfortable when doing lots of pavement walking). These might be my all time fave Wildlings!
Kami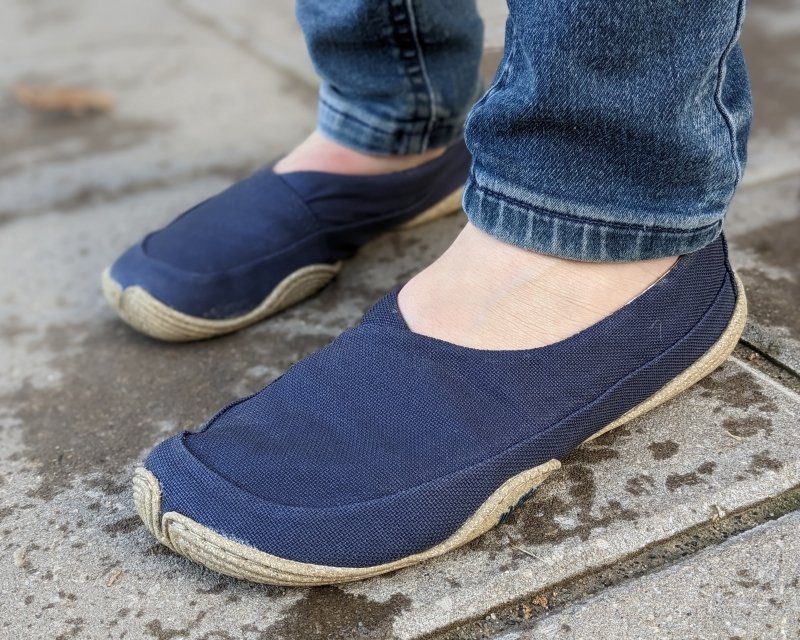 The Kami is a slip-on shoe made of the same material as Tanuki (washi paper). They are feather light and easy to wear. They fit wider than most Wildlings, so if in-between I recommend sizing down. I wear one size down in my Wildling slip-ons. This helps them fit more securely on my feet as well, because the opening can be loose if you have thin heels and low arches.
I'm always excited to see what's new with Wildlings! They make it possible to be cozy warm and dry but still feel like I'm barefoot.