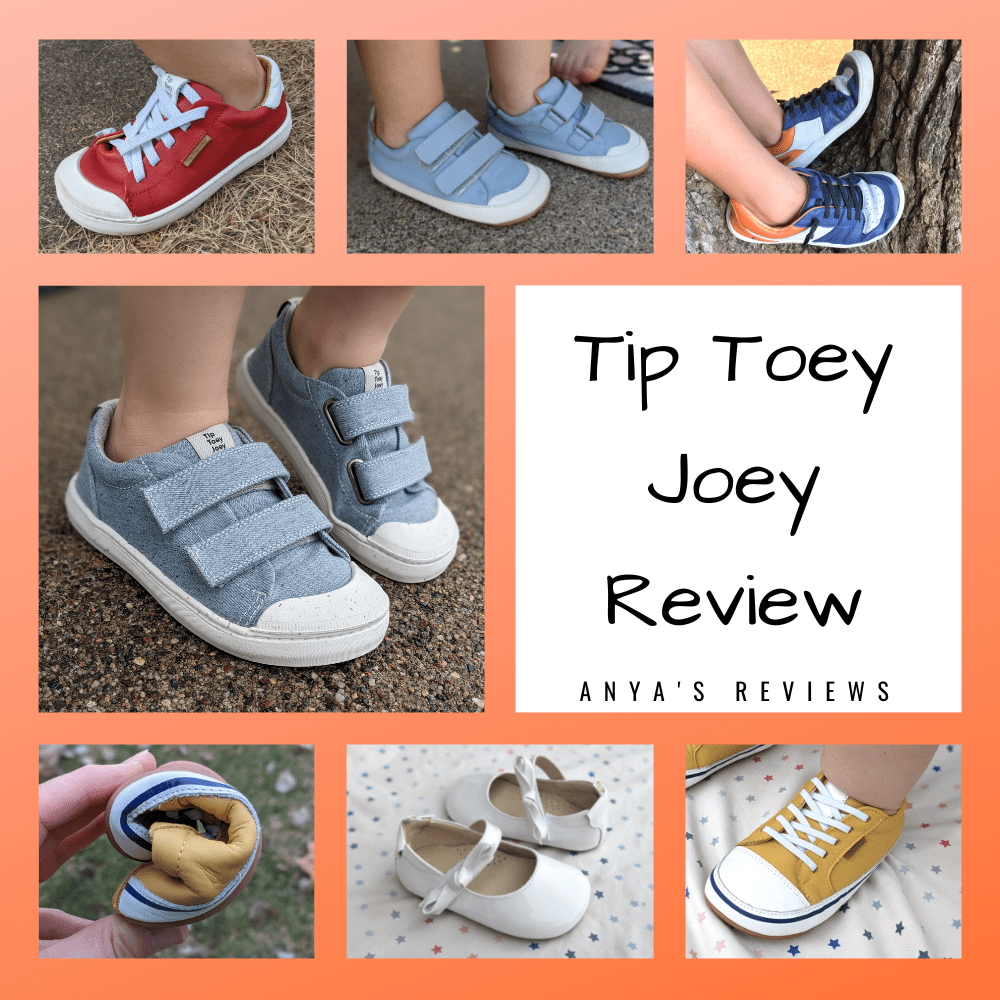 Tip Toey Joey makes functional footwear for babies, toddlers, and little kids in adorable styles. My family of 5 kids tested several pairs and we've got all the details for you about this cool Brazilian barefoot shoe brand.
Get To Know Tip Toey Joey
Tip Toey Joey's origin story is not unheard of. Like many barefoot shoe brands – it starts with children. The founders made the original pair of TTJs for their first child and her footprint became the inspiration and guiding design for the brand. Later, they made their children's shoes available to the public and now TTJ can be found in shops all over the world!
Undoubtedly, these are some of the best looking kids barefoot shoes we've seen. They have vegan and leather styles for all seasons in three size categories with some key differences between them (more on that below!). But you never have to question if they're barefoot friendly or not because all shoes from Tip Toey Joey check all the boxes for healthy footwear – wide toe box, zero drop, and have a thin, flexible outsole!
Want to learn more about Barefoot Shoes? Read this!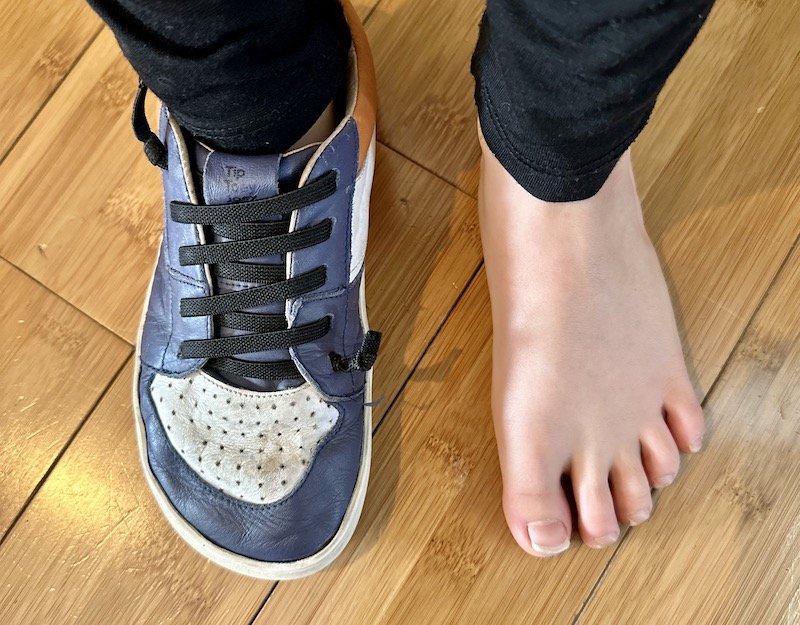 Ordering from TTJ
Tip Toey Joey can be purchased on their main website within Brazil only with the following terms: Free shipping is available over BRL 400.00, returns accepted within 7 days, and exchanges within 30 days. Items must be in new condition.
The rest of the world will need to find a retailer near them in order to purchase TTJ shoes! They are sold in brick & mortar stores as well as online and most shoes are in the $50-$75 price range. Click the button below, choose your country, and then click "shops" in the upper right corner and you'll be able to search on their retailer map.
If you're in the US, I did some of the legwork for you and found the largest selections online at the following retailers:
Now, here's the lowdown on all 3 categories of Tip Toey Joey barefoot shoes for kids!
Run and Play EU 22-32
The Run and Play line is for sizes EU 22-32 (roughly preschool to early school-aged). They are full of kid-approved color combos and styles that let littles blend in with their peers without sacrificing foot function.
The walled rubber outsole and toe cap (on canvas models) protects the uppers, and the padded heel collar is comfortable right from the start. Canvas models will need a little wear to break in, but the leather models are soft right away and only get softer. And they all feature either velcro or elastic, for easy on/off. While my kids only tested sneaker models, I think the girl's ballet flats look like a beautiful option for dress shoes.
Durability
Because Run and Play shoes get into the school aged crowd, you have to look at their durability. Anya's rough-and-tumble, but also fashion conscience, 7 year old son put a pair of Ollie's to the test. While he loved them, he also nearly destroyed them!
A couple of years would have made all the difference, younger children likely will not wear through them so fast. But this kiddo was wearing them hiking, in snow, and all over the playground. For us these are more of a fashion/lifestyle shoe in the older kids sizes and maybe not the best choice as an everyday hardcore play shoe.
Overall still a huge win because they looked cool enough for him to forget about the Nike sneakers he desperately wanted. We would love to see these cool barefoot sneakers in an even bigger size range and a little more durability.
Sizing and fit: Average to wide toe box, sloped shape, all foot volumes.
---
Walk and Balance EU 17-23
The Walk & Balance line from TTJ is a great choice for a walking toddler. The outsole is just a few millimeters thick and very flexible. There's no break-in period for the uppers, and they have a clever little piece of elastic on both sides of the heel that keeps the shoe in place while walking. Different models come with different closures and if you have a difficult time getting shoes on your child's foot I recommend the velcro style that can open all the way up for easier entry. Both styles fit wide chubby toddler feel well.
This line also has some lovely dress flats for girls if you're in need of special occasion shoes! Patent leather options are not easy to come by in barefoot shoes, but you can find them at TTJ.
Sizing and fit: Wide toe box, Plateau/Square shaped, high volume
---
Born and Grow EU 14-17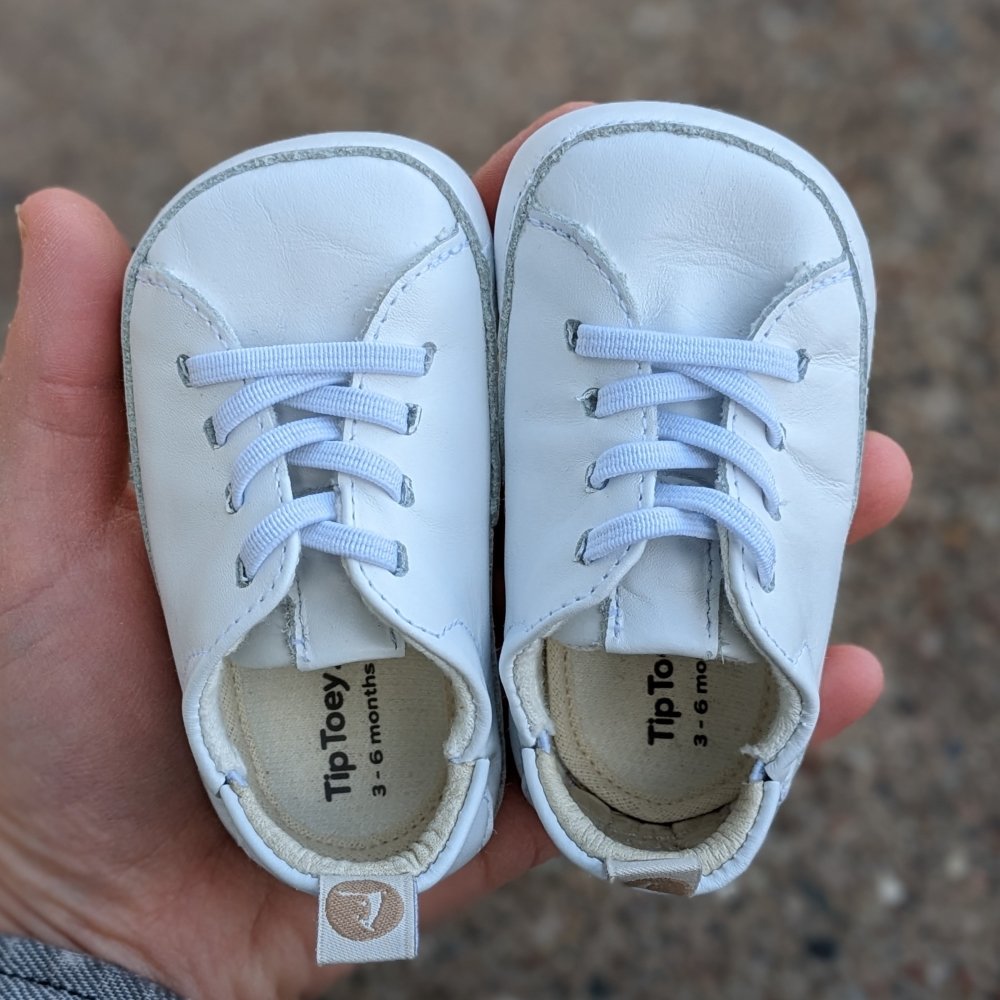 The Born and Grow line features some precious little shoes meant for the tiniest feet. My youngest was too big to wear these but my daughters had fun putting them on their dolls! They are soft and cute with leather soles and feel a little more structured than a moccasin. They have the same little hidden elastic on both sides of the ankle as the toddler shoes.
We recommend the softest barely-there shoes for babies and new walkers, so these are not our first choice as a baby shoe. However, for special events and occasional use they are ok. You can also massage and stretch the leather to make them softer before putting them on. Here are a few of our top picks for baby/toddler shoes.
Sizing & Fit: Square toe box, suitable for average width
Conclusion
For kids that want to look cool, and parents that care about foot health – Tip Toey Joey hits the mark. We love the trendy styles for all seasons and the age-appropriate features of each line. The only thing that would make this brand even better would be bigger sizes and a little more durability!
Got more questions about the Best Barefoot Shoes for Kids? We've got you covered here.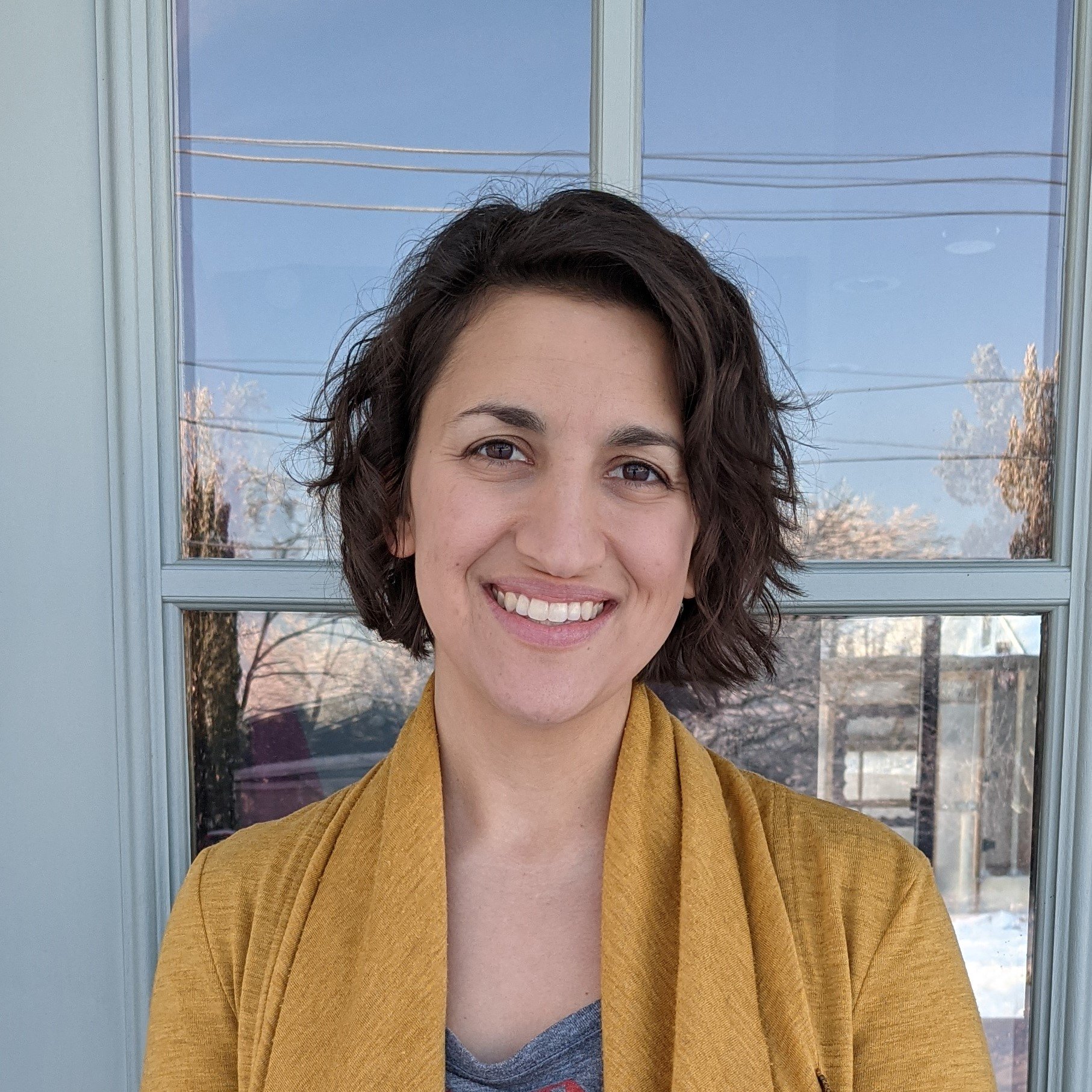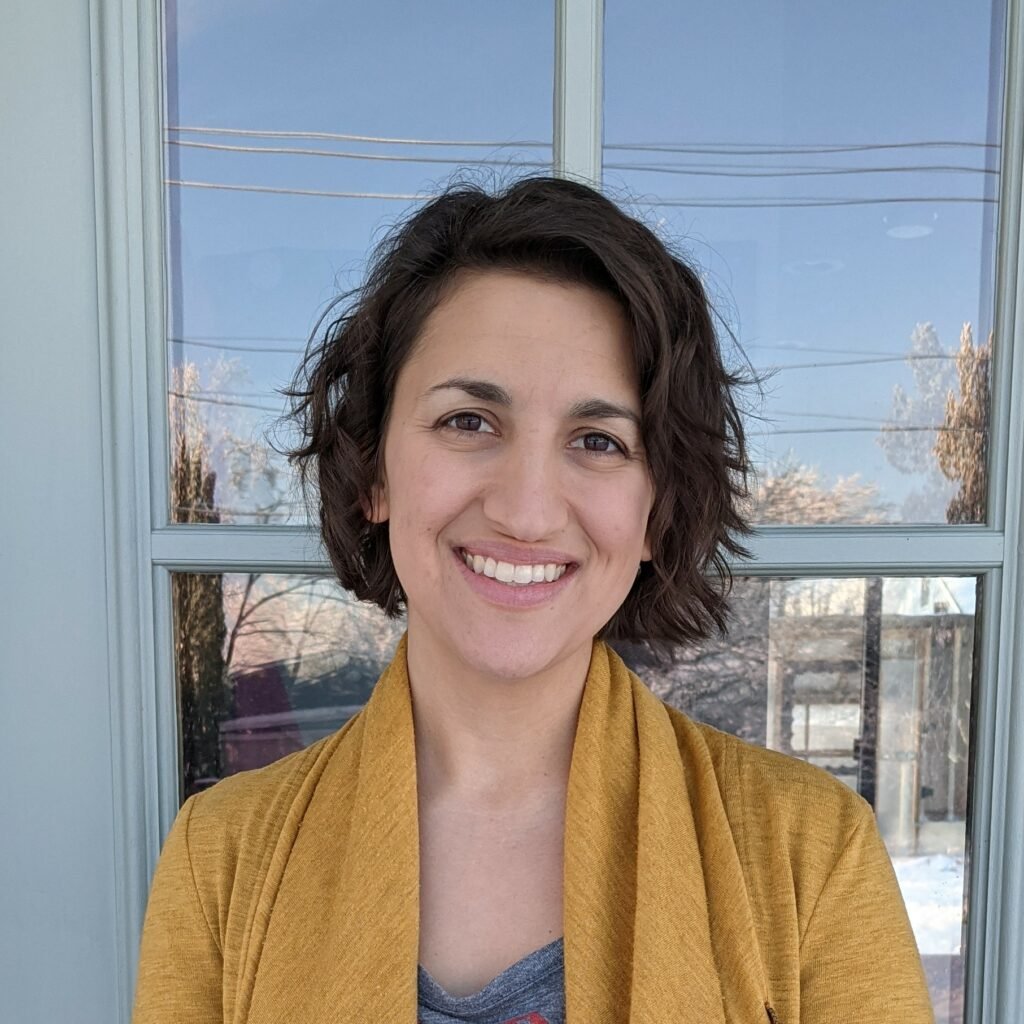 Samantha is a writer/researcher and executive assistant for Anya's Reviews and stay-at-home mom to 5 littles. In addition to shopping online for footwear for her family, she spends her time homeschooling, reading, weaving, and doing home improvement projects with her husband.