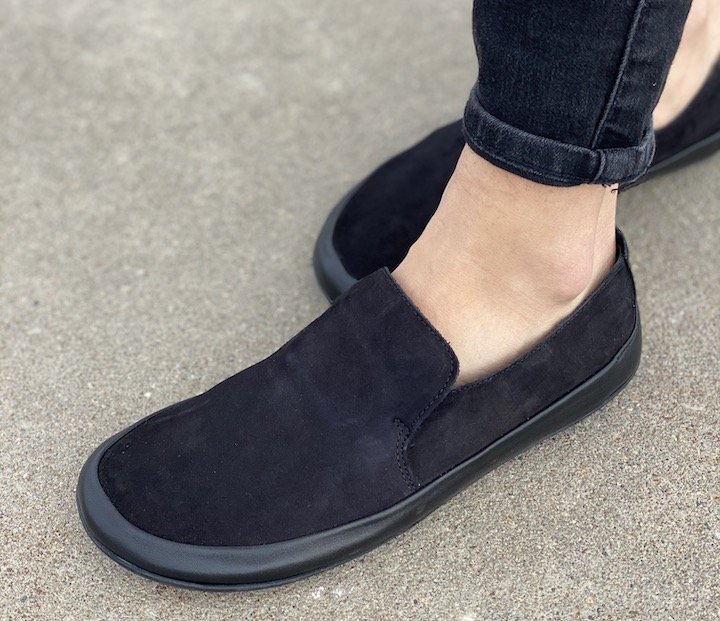 The Vivobarefoot Opanka is a women's barefoot loafer made of the softest materials. Like all Vivobarefoot shoes, the Opanka is zero drop, flexible, and shaped like a human foot. Read my experience with these barefoot shoes below!
Vivobarefoot Opanka Review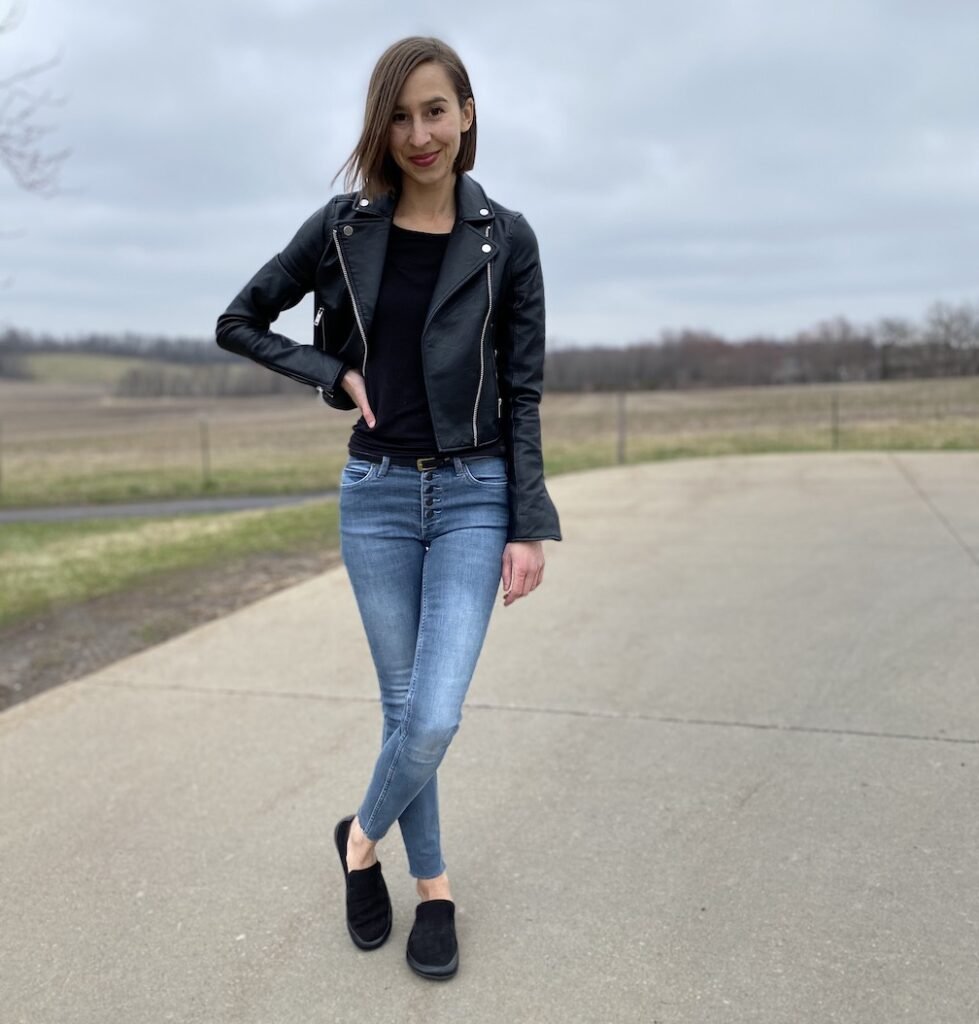 Vivobarefoot Opanka | $130 after code VBANYA10 | Leather | Sizes US W 5.5-11.5/EU 35-43
The Vivobarefoot Opanka is a barefoot loafer that is so soft it feels like a slipper. It is 3mm thick, made of a soft supple leather, and has a thin flexible sole: this is the first loafer we're looking at that has excellent ground feel.
Currently you can get the Vivobarefoot Opanka in all black, shown here, and grey. Vivobarefoot changes their color offerings often, so depending on the time of year there might be other colors available.
The interior is also fully lined with a breathable and pliant leather that doesn't make your feet sweat. I have worn these on long travel days with no regrets whatsoever, and no need to break them in. They're just really comfortable!
There is a piece of elastic on the inside that gives some people with high arches trouble. It's meant to help the shoe keep its shape, but makes for a smaller opening to put your foot through. I know of several people who simply cut it out, but I appreciate the elastic on my low volume feet.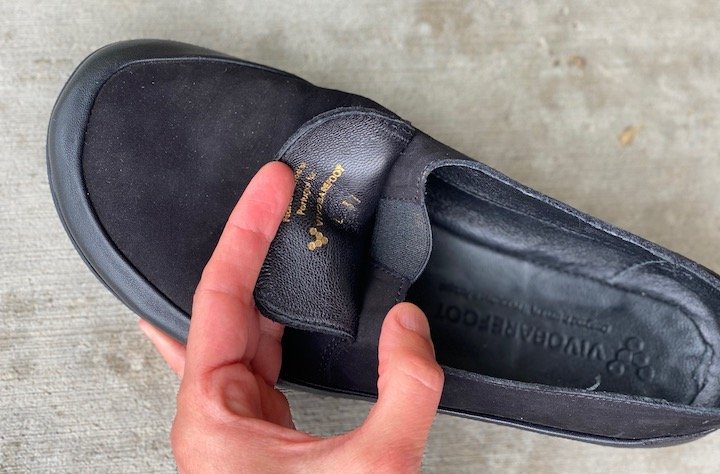 Sizing & Fit
To learn more about foot volume, shape, and width make sure you check out my post on Foot Types!
Sizing: Like all closed toed shoes I get from Vivobarefoot, I am wearing a size 37 in the Opanka. It fits just right, with enough space in front of my toes and just enough width to keep me from sliding around. No sizing surprises here.
Volume: The Opanka fits a low to medium volume foot best. That means if you have shallow to average arch height you will likely feel good in these. There is an elastic piece on the inside that some people with high volume feet cut to get more room, but in general it's not a good choice if you have high arches. Samantha, my high volume foot model, couldn't even fit her foot inside!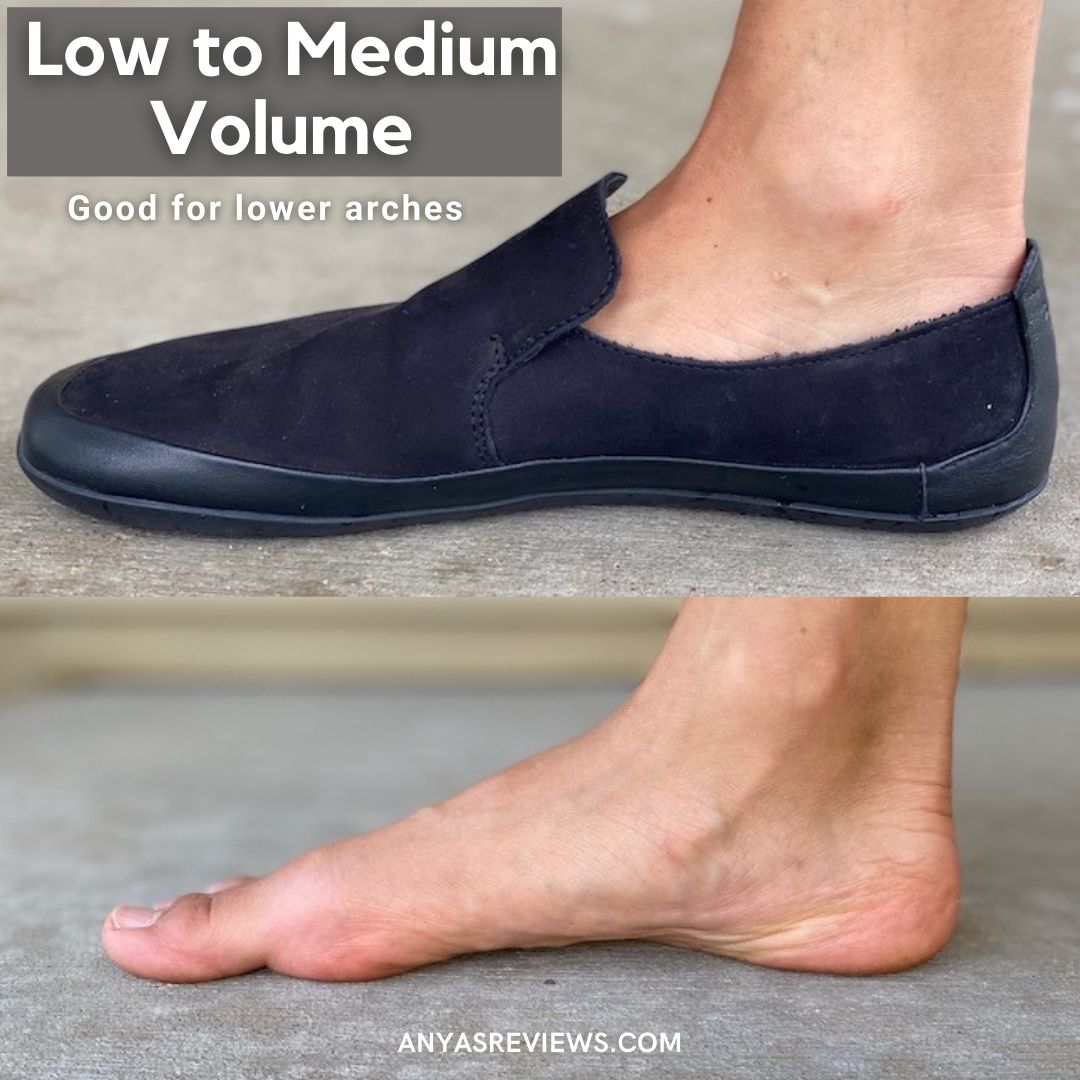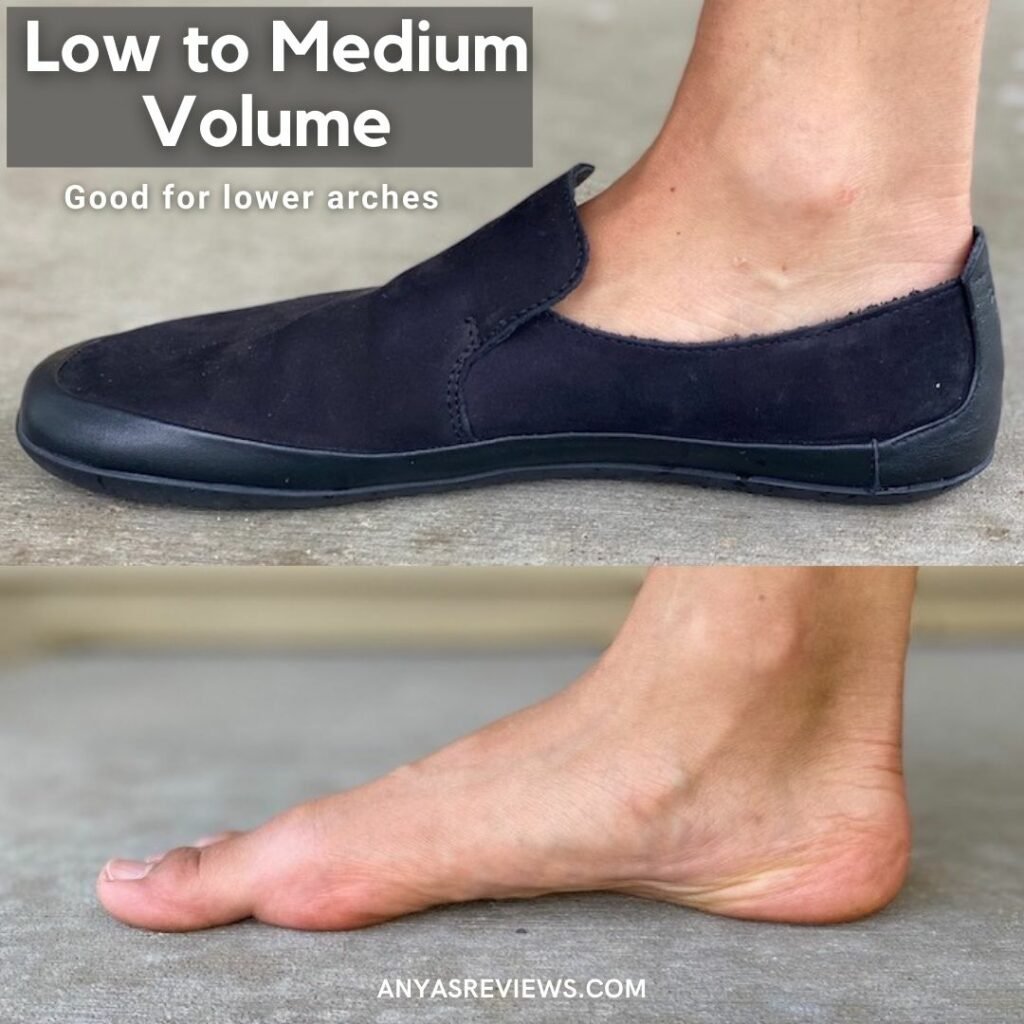 Fit Type: Unlike most Vivobarefoot shoes, the Opanka is longest at the second toe and fits a Mountain shaped foot best. It should also work great for Sloped feet (prominent big toe), and even some Plateau shaped feet (when first 3 toes are all the same length). If this is gibberish to you, make sure you check out my post on the different foot types!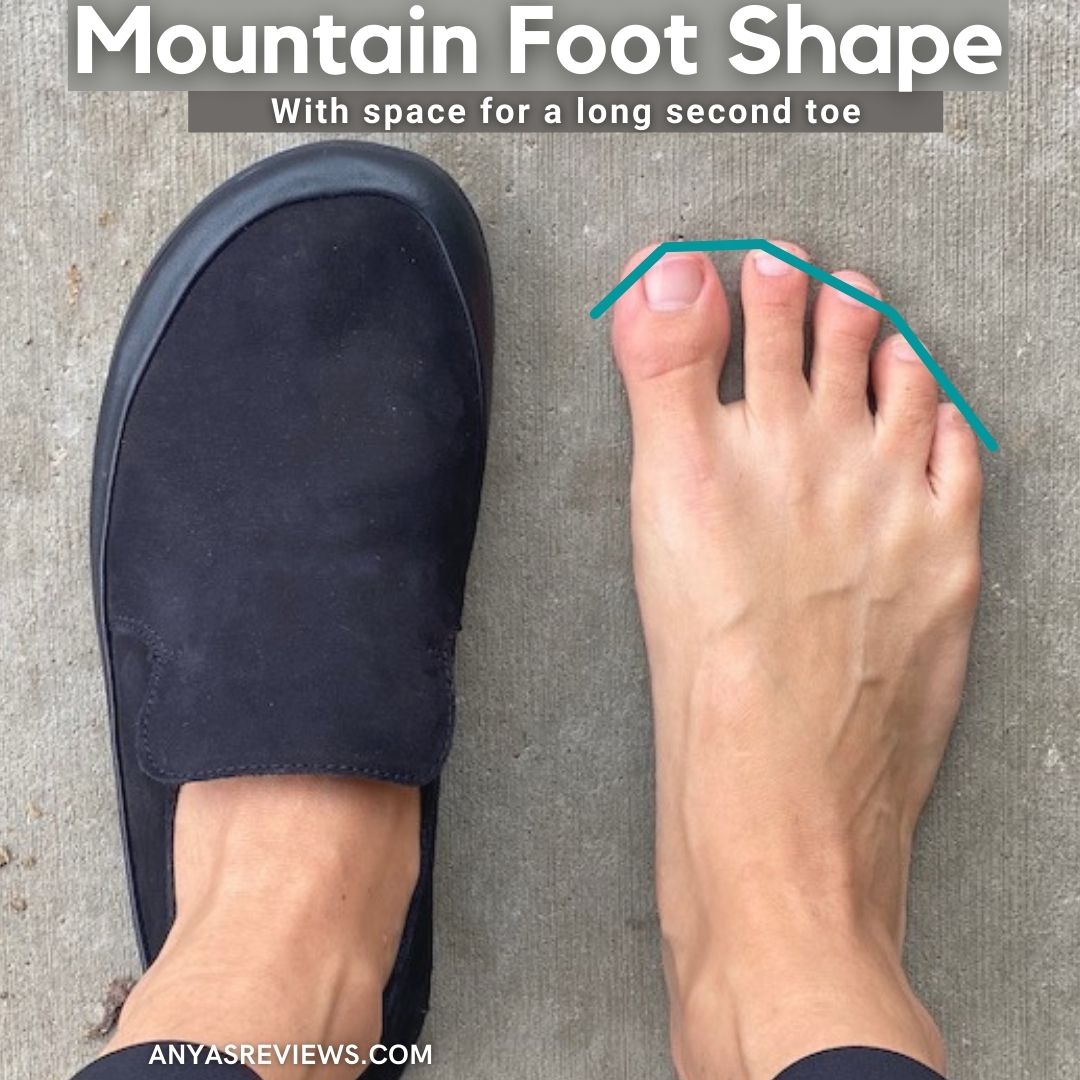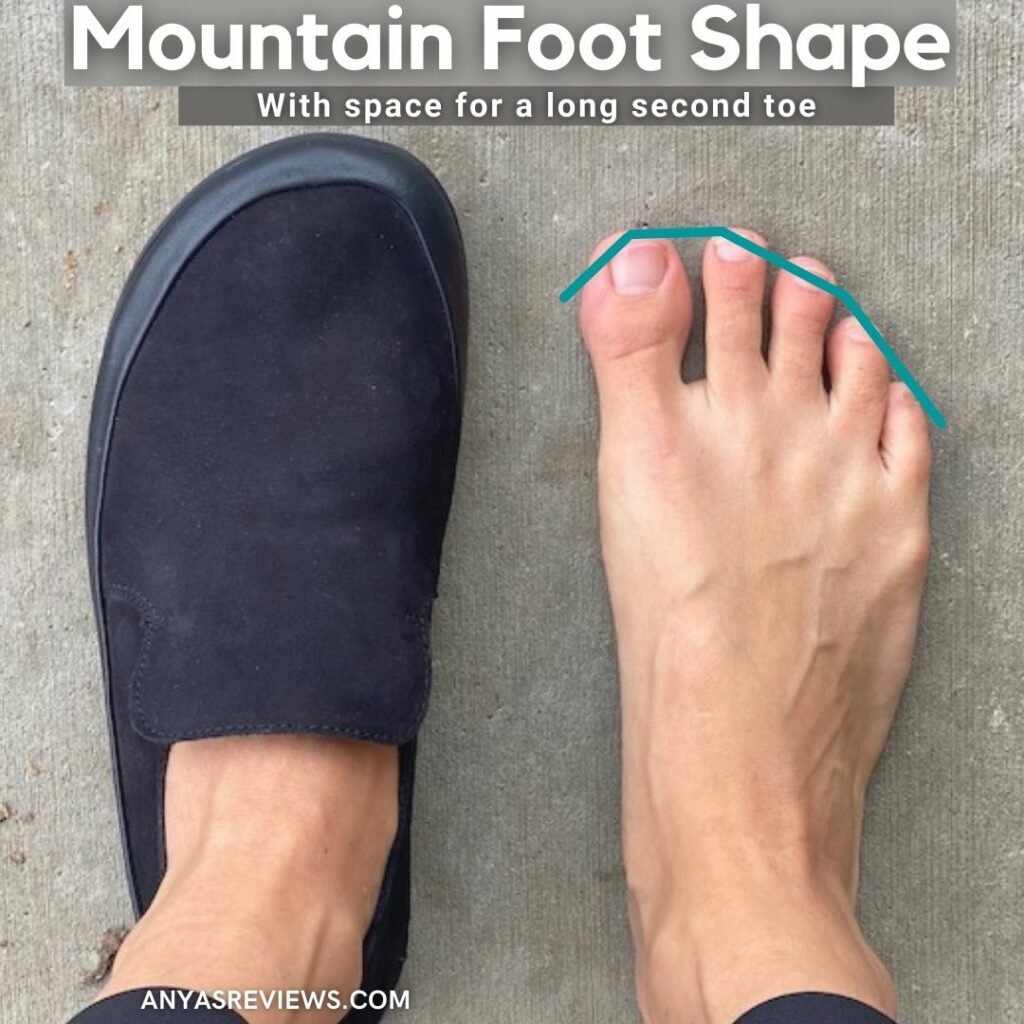 Width: The width of the Vivobarefoot Opanka is average to wide. It fits my wide toes just fine because of how soft and forgiving the leather is, but I do fill up the whole toe box. Extra wide toes likely will not fit well into the Opanka.
Same Shoe, Different Foot
Like I mentioned before, my usual shoe tester Samantha couldn't even get her extra wide, high volume feet inside the Vivobarefoot Opanka. But luckily there were a few Anya's Reviews readers who also have Opankas that were willing to share their feedback.
First up we have Yaena who has medium volume and medium width feet. She absolutely loves her Opankas and has 8 pairs!! You can see below they look like a perfect fit on her feet.
Next up is Tracy. She also has medium volume, medium width feet. Like me, she wears her Opankas on travel days and finds them extremely comfortable. Note that the model she is wearing is an older one. The current grey Opankas are not two-toned like these.
Tracy also fits into the Lisbeth Joe London well. But, as expected, the Opanka's fit her snugly while the London's are more loose.
The Vivobarefoot Opanka is a favorite among many barefoot shoe wearers, but they definitely work best for average width and average volume feet.
Ordering
You can order the Vivobarefoot Opanka from just about anywhere in the world. At full price they are $145, but you can get 10% off most Vivobarefoot websites with code VBANYA10. Vivobarefoot offers a 100-day return policy, even on worn shoes. In the US and UK those returns are free! Worn shoes that get returned end up on Revivo.
Click here to find your nearest Vivobarefoot retailer
Styling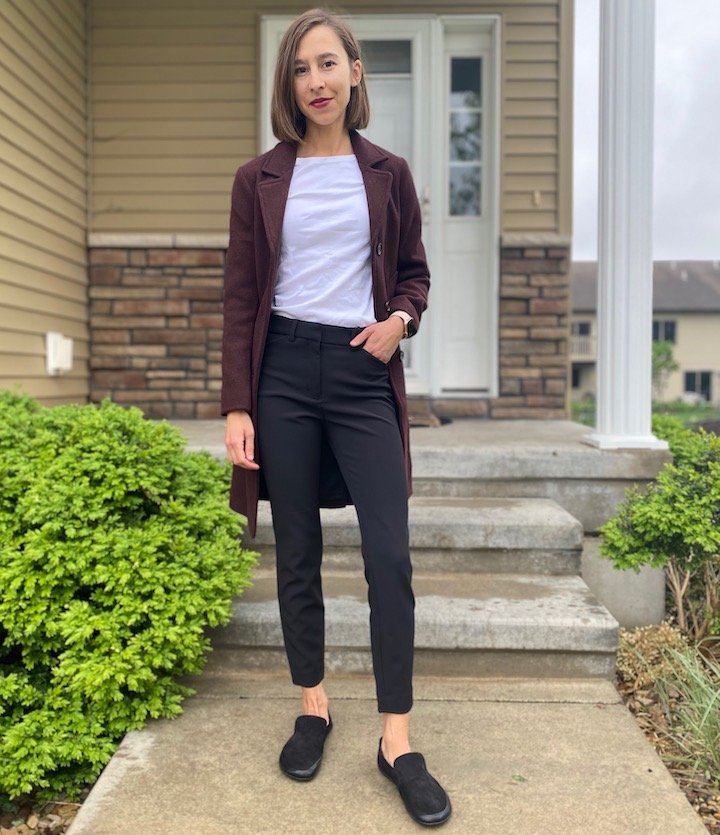 One of the best things about the Vivobarefoot Opanka is that they can be dressed up or worn casually. Work shoes that feel like house slippers? Sign me up! My go-to for outfit inspiration is Pinterest. Just type in "loafers outfits" and you can find tons of ideas!
Other Barefoot Loafers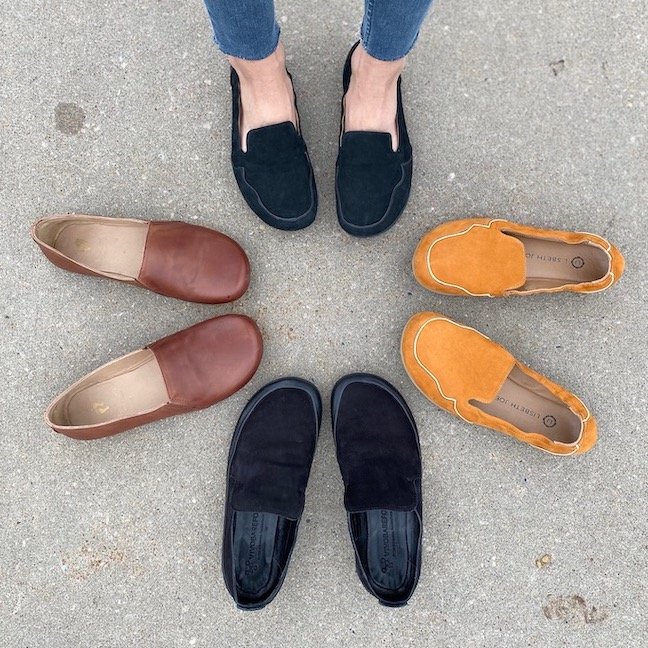 I love loafers. But because they have no straps or buckles fit is very important! Especially when you care about your feet as much as we do. For a quick comparison of the Vivobarefoot Opanka to 4 other barefoot loafer styles, check out the external measurements below.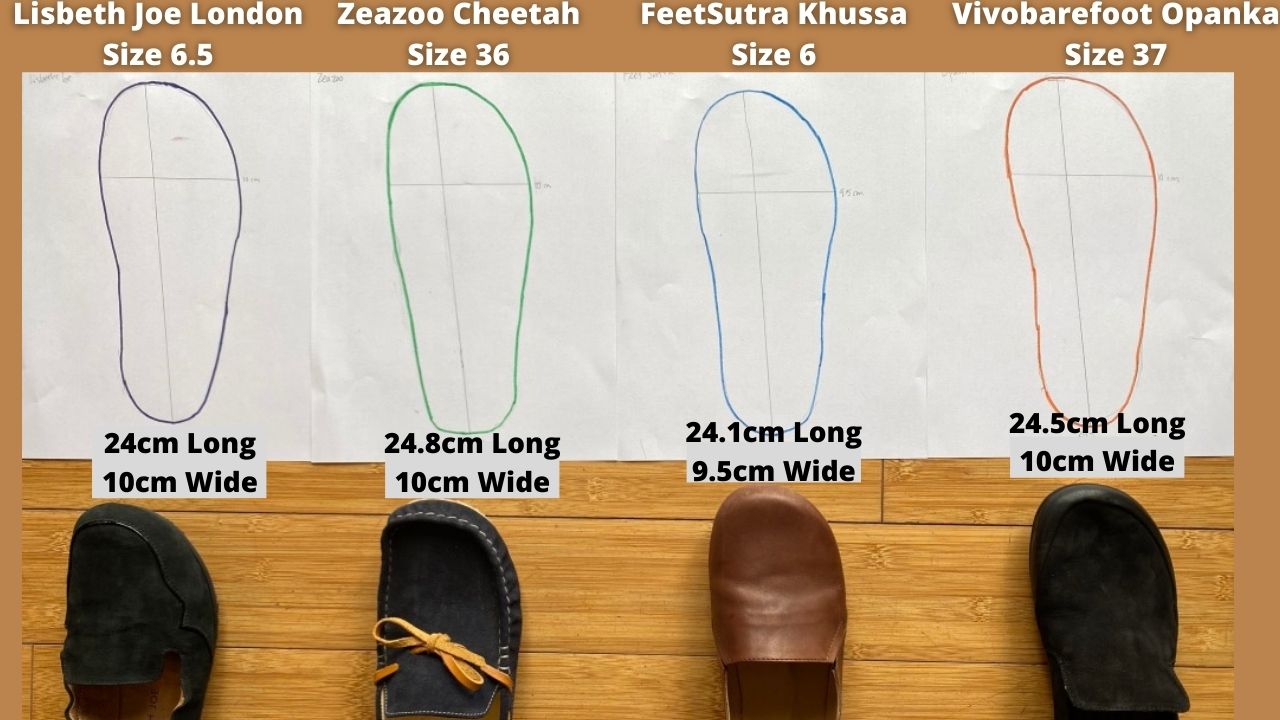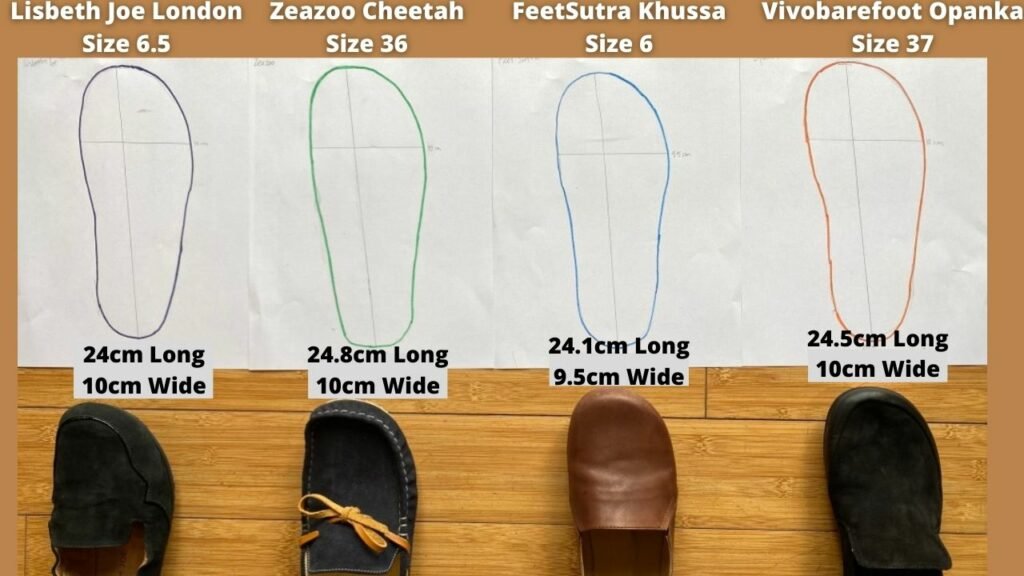 Click here for a full list of barefoot loafer styles, with links to my reviews of the others shown here!
Conclusion
Since it's debut in the barefoot shoe world, the Opanka has been a fan favorite among barefoot shoe wearers. As someone with really shallow feet, it's hard to find a slip on that doesn't swallow my foot whole, so I've been pretty stoked about them as well!
For more, check out my review of the Vivobarefoot Opanka on YouTube. And don't forget, the code VBANYA10 get you 10% off any Vivobarefoot purchase.