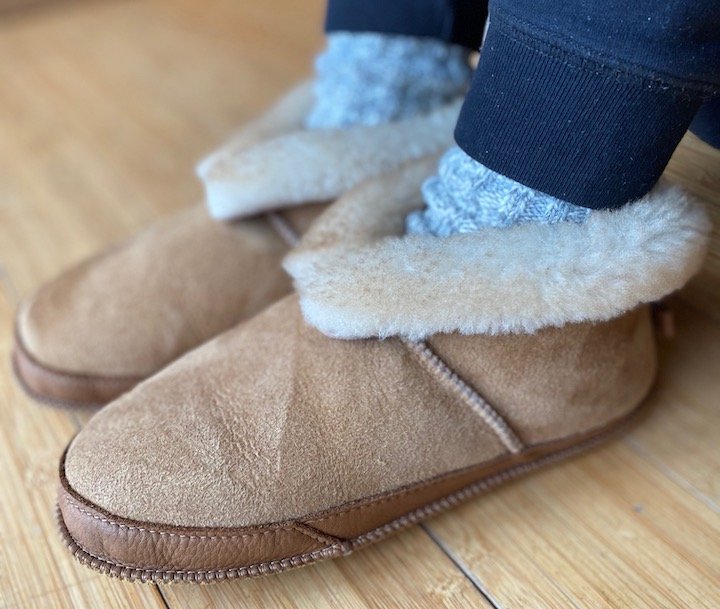 With holidays and cold weather around the corner (and nowhere to go) I am ready to cozy up with warm toesies. But after switching to barefoot shoes I found my old slippers insufferably tight and uncomfortable. Fortunately, switching to healthier slipper options is a lot easier than you'd think. As long as you know what to look for in a shoe you'll be able to find barefoot slippers lots of places!
For your convenience, here is a list of barefoot approved minimalist slippers & socks that are completely flat, spacious, and still super warm.
Barefoot Slippers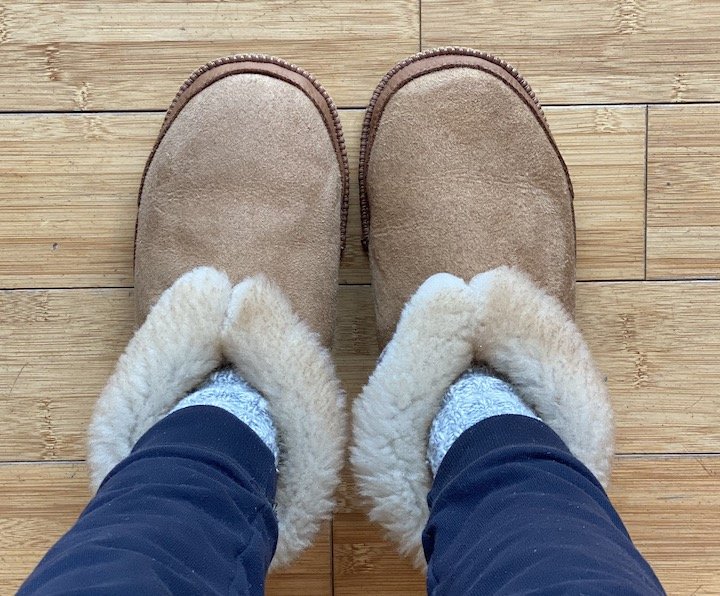 If you're looking for slippers with more substance to them than socks, here is a list of barefoot approved options. I've heard reports of great finds at Wal-mart and other big box stores, so don't feel limited to these! If you are searching for barefoot slippers on your own be wary of hidden heel wedges underneath the insole (you can often rip them out) and backless slippers that aren't secure.
Barefoot House Shoes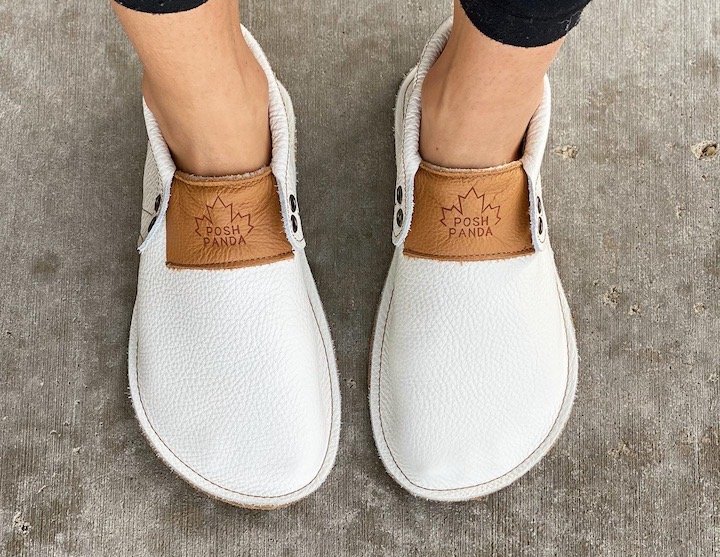 Don't want something warm? Here's some unlined options!
Barefoot Slipper Socks
These are my jam. I prefer to be barefoot as much as possible, so these are perfect for a real barefoot feel but plenty of cozy warmth. I like the kind that have grippy sticky things on the bottom so I feel secure on my hard floors, but they're still essentially socks and in no way restrictive. This list is far from exhaustive, you can find this type of slipper many places, but here are a few good options.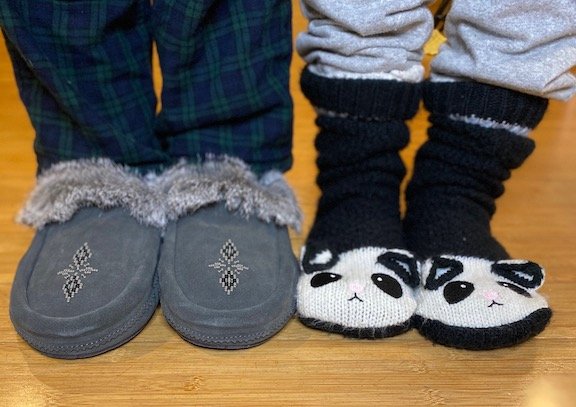 Barefoot Socks that Don't Pinch Your Toes
I am a huge fan of cozy socks both for lounging around and to wear with my boots. But I do not like socks that pinch my toes. Here is a list of toe socks and anatomical socks that allow for full toe splay so you can keep warm this cold season. These are socks you can wear with Correct Toes (inside the regular socks, outside the toe socks).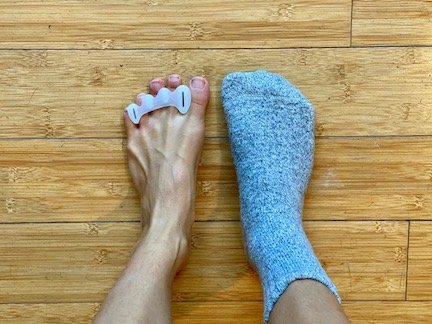 Knitido Plus – Use code ANYA20 for 20% off
Knitido DE – Lots of different option than at the first shop! Use code ANYA10 for 10%
Injinji – I love my wool toe socks from Injinji. They have both toe socks and anatomical socks and they are my personal favorite sock brand.
ToeToe (UK) – This is the only brand I haven't tried personally, but they look great and I've heard good things.
Leg Warmers – Leg warmers are awesome for keeping you warm but leaving your toes free! I often use leg warmers with a pair of thinner toe socks in my boots.
Chunky Boot Socks – I wear these all the time in Instagram posts (you guys love 'em!), they are one of my favorite finds for spacious socks that have that perfect chunky look. They are so cozy, so cute, and allow for all the toe movement. Fun fact, they were a gift from my BFF two years ago (shown in photo above).
People Socks – I stole these from my husband and now use them as house slippers. Sizing up in thick wool socks is a great option if you are having trouble finding cozy socks that don't squish your toes. Wool also molds to your foot shape!
And there you have it! You can keep your feet toasty warm and still maintain full range of motion and barefoot comfort throughout the cold season. And while you're at it, throw in some of the foot exercises below!
If you're looking to actually leave your house this winter, there are loads of great barefoot boots options that will keep you warm and still meet all the barefoot criteria. Check out this huge list of barefoot winter boots for plenty of choices for men and women. Let the barefoot-ing continue even when it's frigid outside!
Got kids? This Barefoot Shoes for Kids post has my favorites kids winter boots listed. Happy Holidays all!