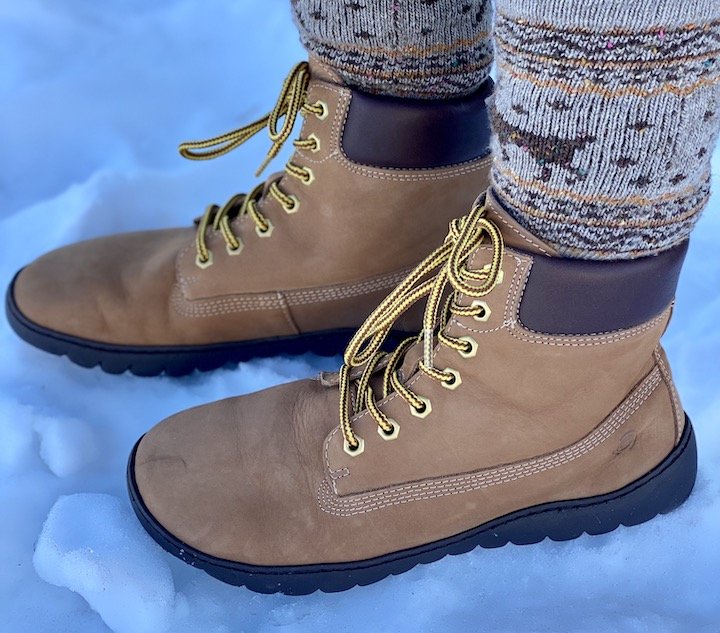 The Groundies Liverpool was the subject of my first Wear This, Not That article – they are a stylish and healthier alternative to the clunky Timberlands boot. Since then, Groundies Barefootwear has updated the Liverpool to be even more practical with a more rugged outsole! Here is my mini review of the new version.
You can now find select Groundies styles at Anya's Shop!
Groundies Barefootwear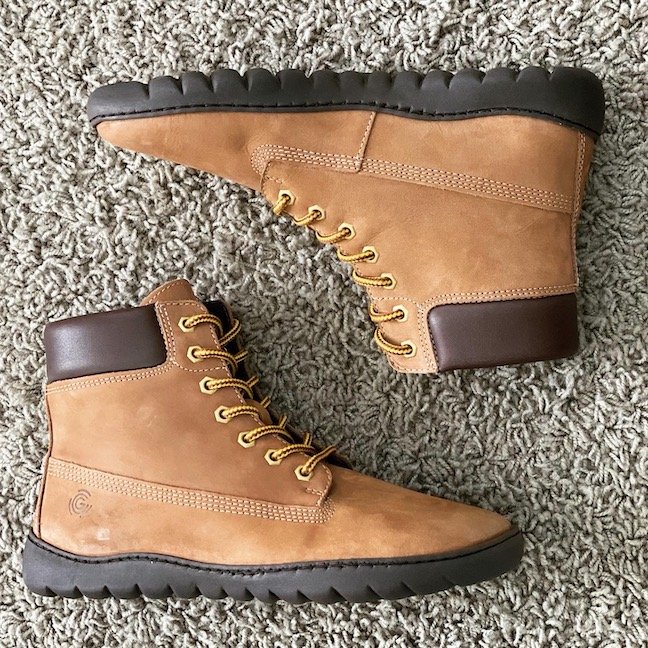 Groundies Barefootwear is a German barefoot shoe brand that specializes in stylish, mainstream looking shoes. They are a popular first barefoot shoe among my readers because they look so "normal" and can easily be found on Amazon.
You can find my other Groundies reviews here.
Are you new to barefoot shoes? Here is my Guide To Picking Your First Pair.
The New GX1 Sole
Groundies has a few different sole types, all of which are zero drop and thin. The GX1 outsole is non-slip and meant to be more practical for outdoor use, and therefore not as thin and flexible as the original TrueSense outsole (Gx1 stack height is 8.5mm, TrueSense is 6.3mm). It's also important to note that Groundies also offers what they call "Regular Fit" shoes that have a pointier toe box like conventional shoes, but are still zero drop and flexible. You can filter to only show "Anatomical Fit" which is how they refer to their styles with a wide toe box.
The new sole also wraps up around the sole a little more, and at first this made them feel narrower than my other Groundies shoes. Despite being thicker and more durable, I found the new GX1 sole to still be very flexible and comfortable.
Liverpool GX1 Review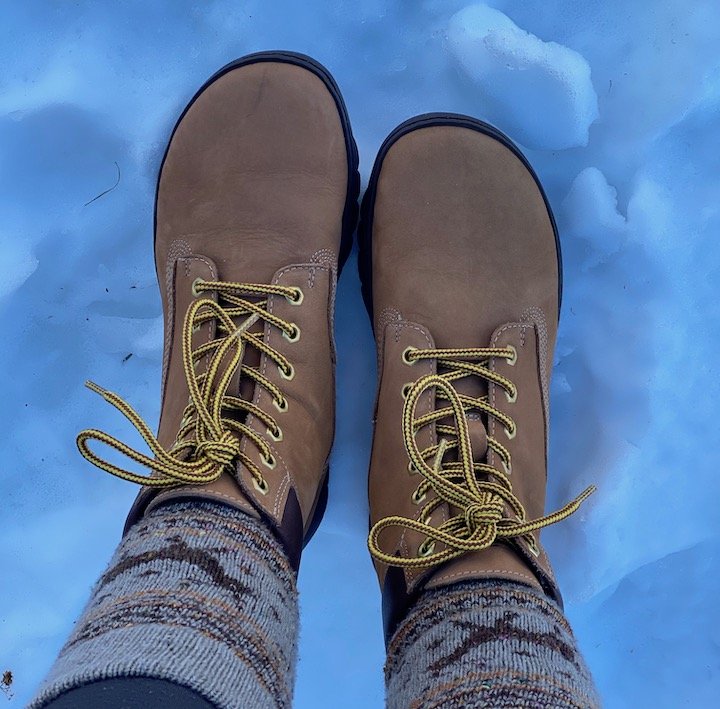 The new Liverpool GX1 comes in several colors from Groundies in sizes EU 36-47 (there is no difference between men's and women's sizes).
I chose Beige, and they have a more muted color and taller ankle than the original. Both of these changes are an improvement in my opinion – they are more stylish and versatile now.
The upper is lined with microfiber, but isn't thick. I put a wool insole in mine so I could comfortably wear them on winter walks, but in general these boots are not very warm.
I should have immediately sprayed my Liverpool boots with Carbon Pro, since the color is light, but I didn't and got a brown scratch on them within 5 minutes! Doh! I was however happy to find that the non-slip sole worked very well on snow and ice for me.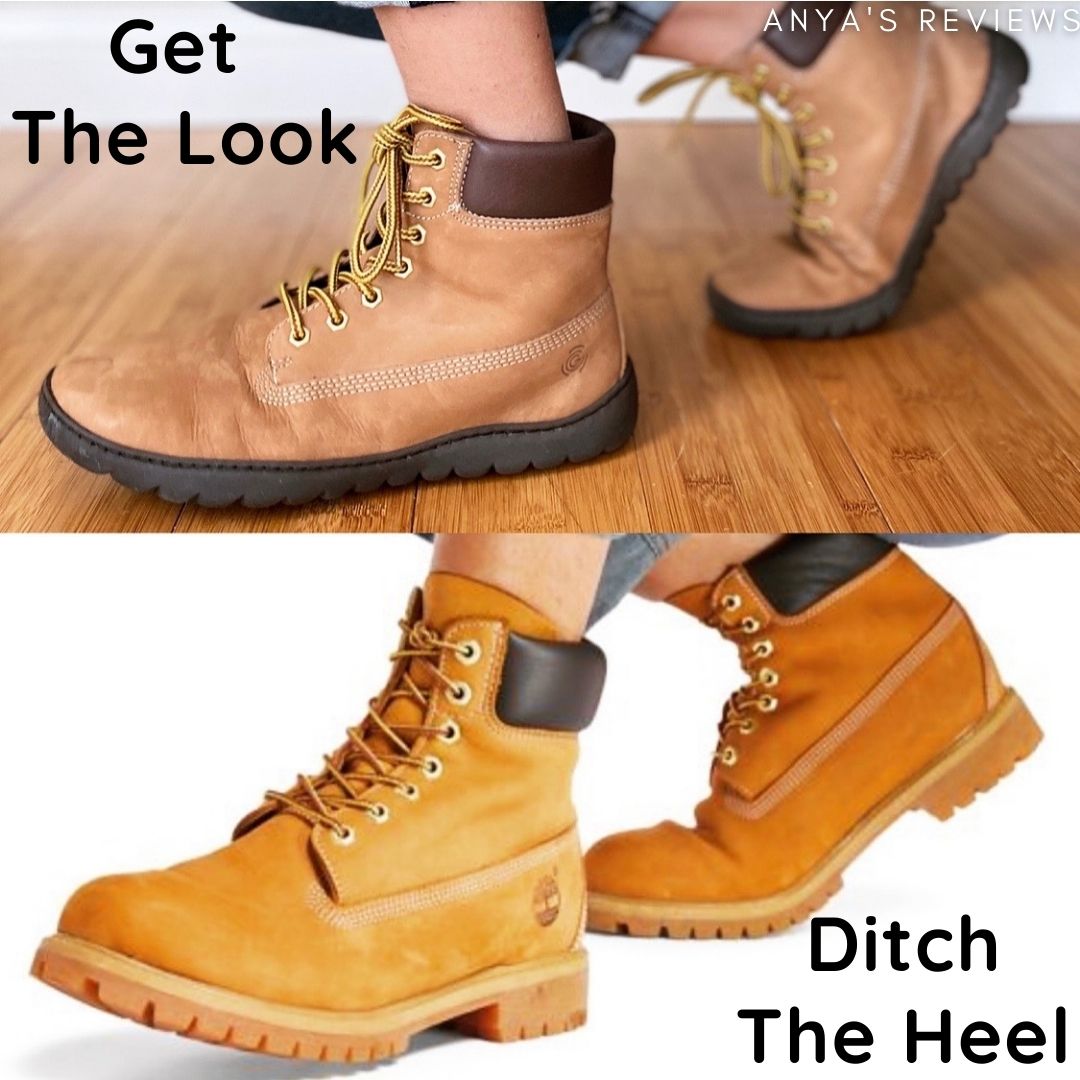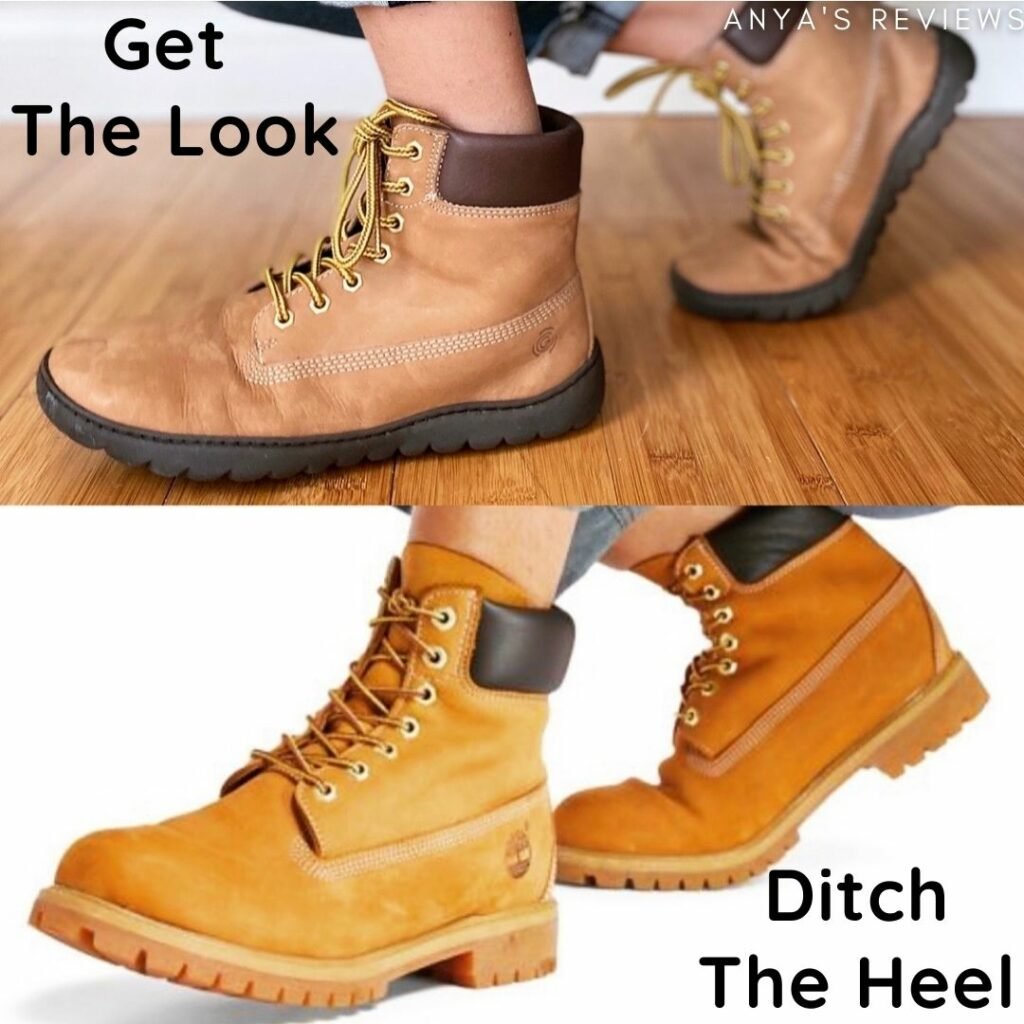 Sizing & Fit Type
My feet have been slowly getting wider and longer over the years (See the "Will My Feet Change?" FAQ for more on this), so I decided to go up one size and get an EU 38 in the Liverpool this time. When I first opened up the box I could tell immediately that they they looked narrower than the original Liverpools, and I was worried they would be uncomfortable. But the rubber soles relaxed and spread out after a few miles of walking and they now fit comparable in width and length to my other Groundies shoes.
Even still, the Groundies Liverpool GX1 has an average width and I wouldn't recommend them for extra wide feet. The sizing is true to size.
Read this to explore the different barefoot shoe brands and how they fit!
Styling
Groundies Barefootwear is my favorite brand for style dupes. The Liverpool GX1 looks trendy and has a versatile, stylish design and you can wear them with just about anything. Check out my styling ideas in the original Liverpool review.
Conclusion
The Groundies Liverpool GX1 is an all around great barefoot boot. While I wouldn't exactly call it "heavy duty," it's a comfortable, everyday shoe you should get use out of for many years.