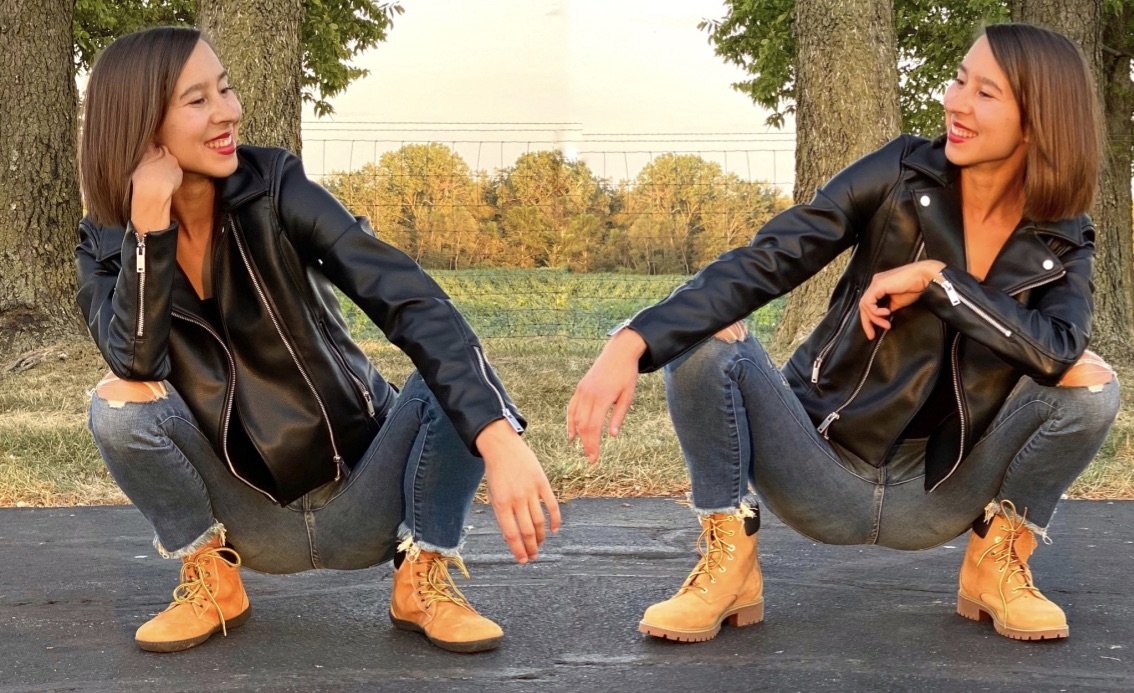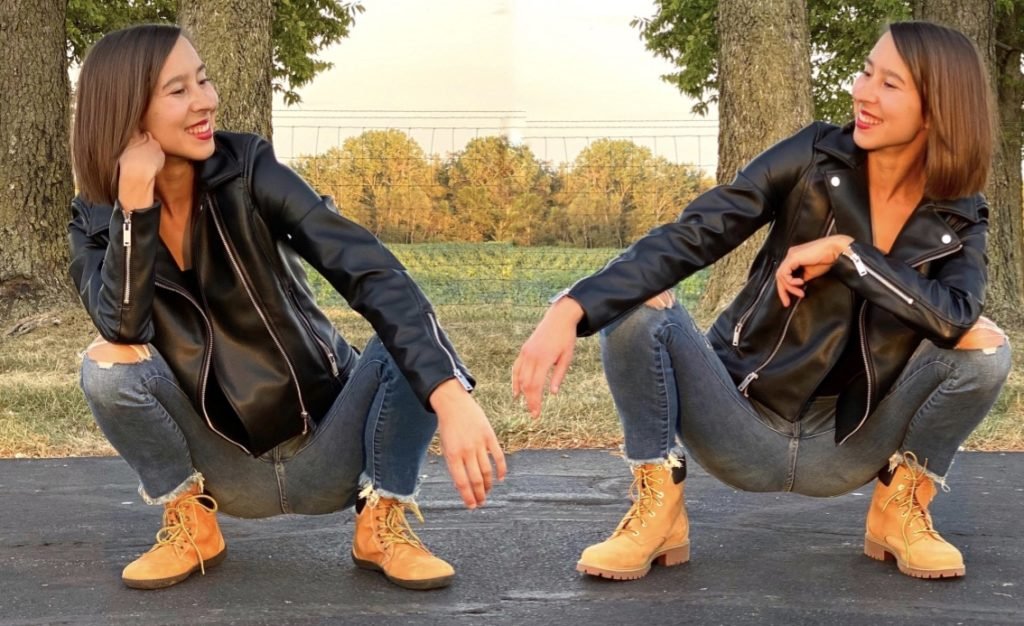 I'm a sucker for style. I've got my favorite bloggers, an outfit inspo Pinterest board, I've even taken those free style courses. What can I say? I heart cute outfits! and especially the shoes.
But for most of my life I found it difficult to actually wear them, because those cute shoes I loved were SO DAMN UNCOMFORTABLE. Things only got worse after I developed a chronic foot issue, until I couldn't wear anything but one pair of ugly-ass sneakers. I can't work with that! Style isn't everything, we know, but I was depressed. Why do shoes that are good for your feet have to be so ugly??
Little did I know there was an entire market of healthy footwear that didn't squish your toes, and still looked like normal shoes. Cute shoes, trendy shoes even. Mind. Blown. It turns out beauty ISN'T pain. In fact I feel more like a queen than ever, despite wearing nothing but flat, spacious, and comfortable shoes. I have been on a mission ever since to bring together ideas we might think are diametrically opposed.
Sexy + Comfy.
Trendy + Healthy.
Good Looking + Good For You.
In this new series we're going to take a popular (but hurty) shoe style and find an alternative that won't make your toes OR your sense of style cry. So without further adieu, welcome to Episode 1 of Wear This, Not That!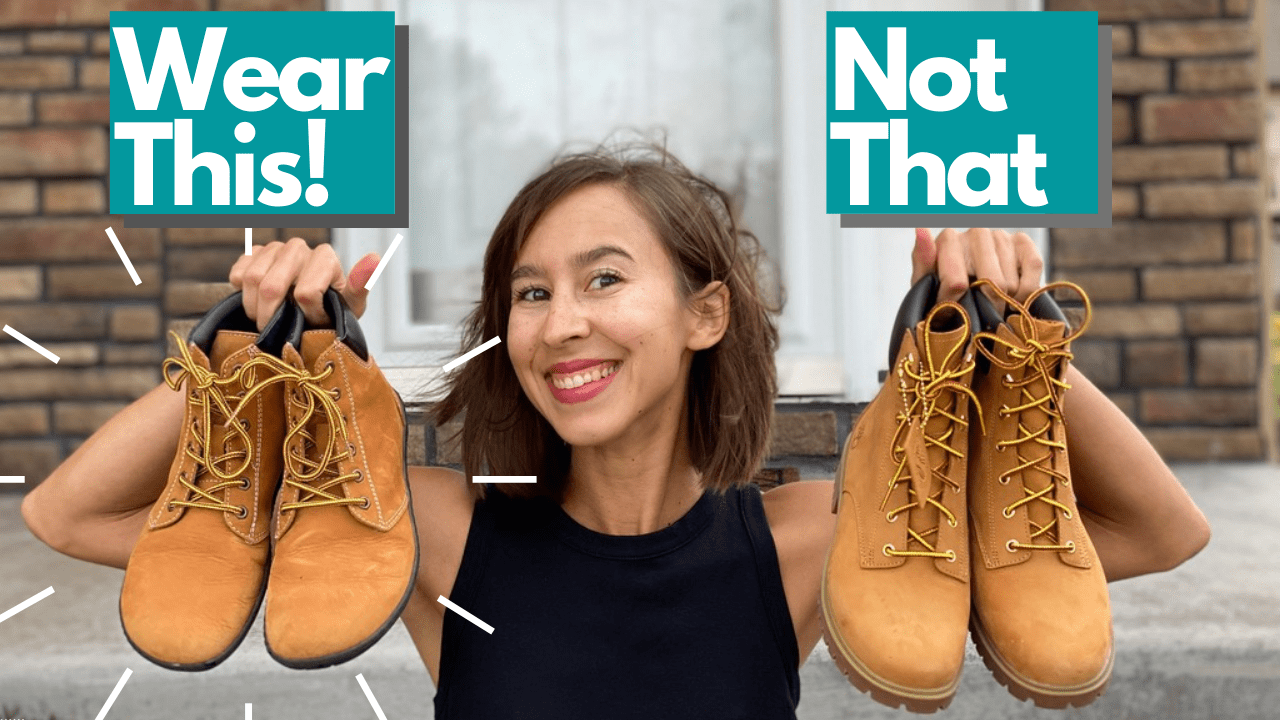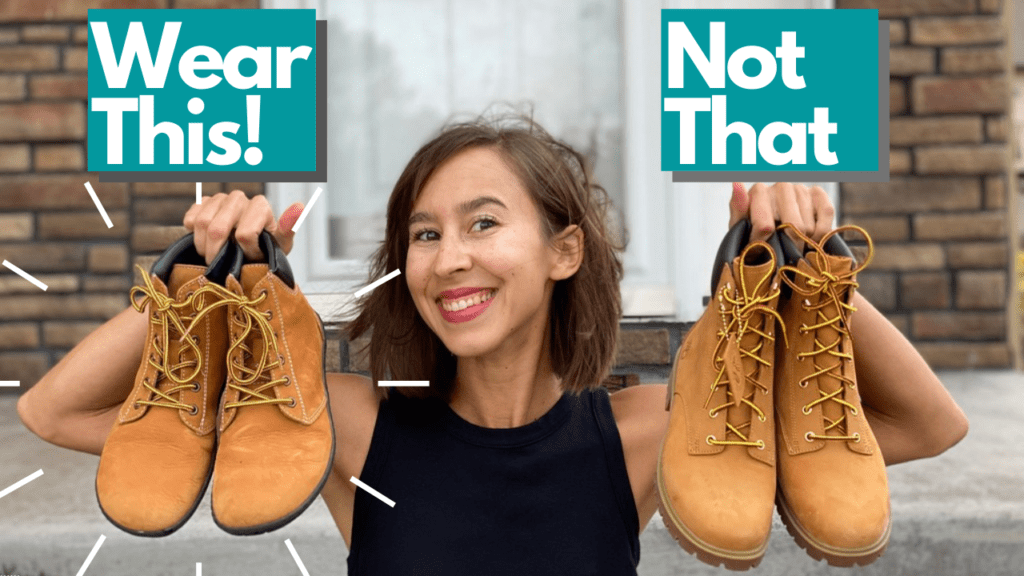 Episode 1 – The Rugged Work Boot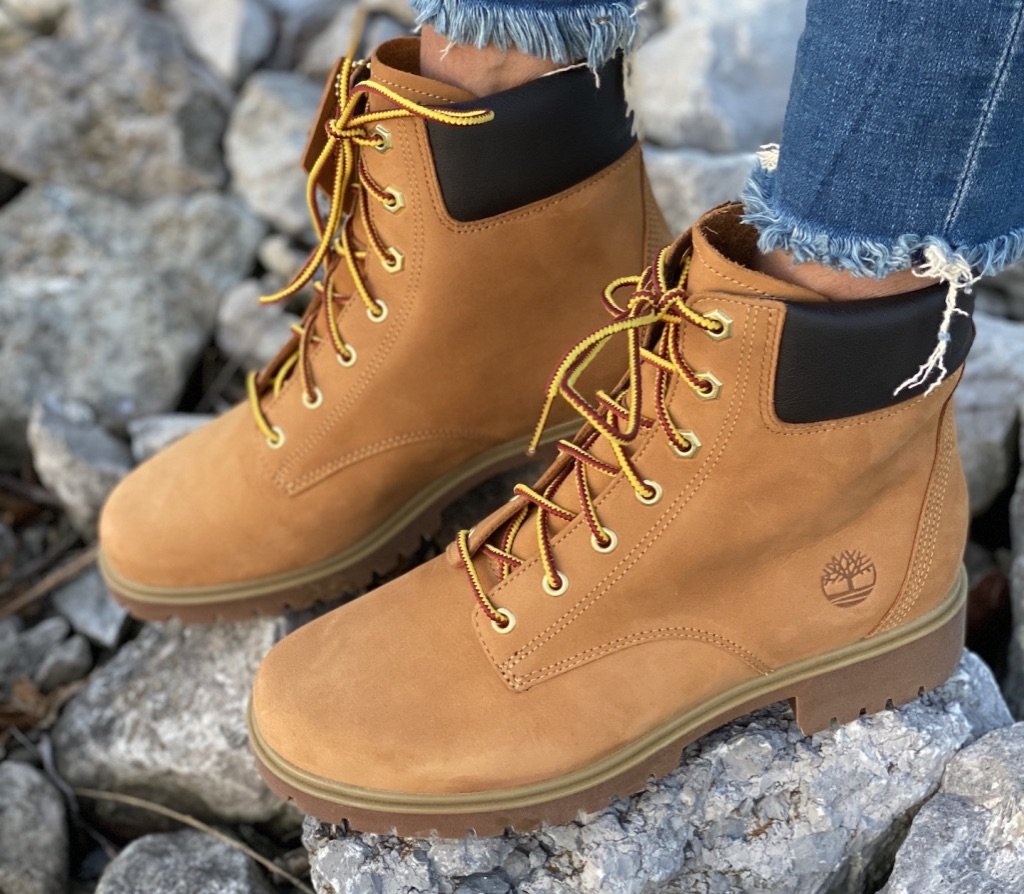 In Episode 1 of "Wear This, Not That" we're taking a look at the rugged work boot. Nothing quite captures it like the classic Timberland
, which has been an iconic style for men and women for decades now. In a previous life I would have suffered through the inevitable foot pain in order to wear them, cursing my feet for being so difficult. But today I know that it was never my feet that were the problem! Nowadays I look for shoes that are quite different from what you normally see, because most shoes are not made with feet in mind. I'm talking about barefoot or minimalist shoes that mimic the effect of being barefoot but still provide protection for your feet.
So let's take a closer look at the Timberland next to a barefoot alternative to figure out why your feet might be screaming at you at the end of the day. Enter the Groundies Liverpool.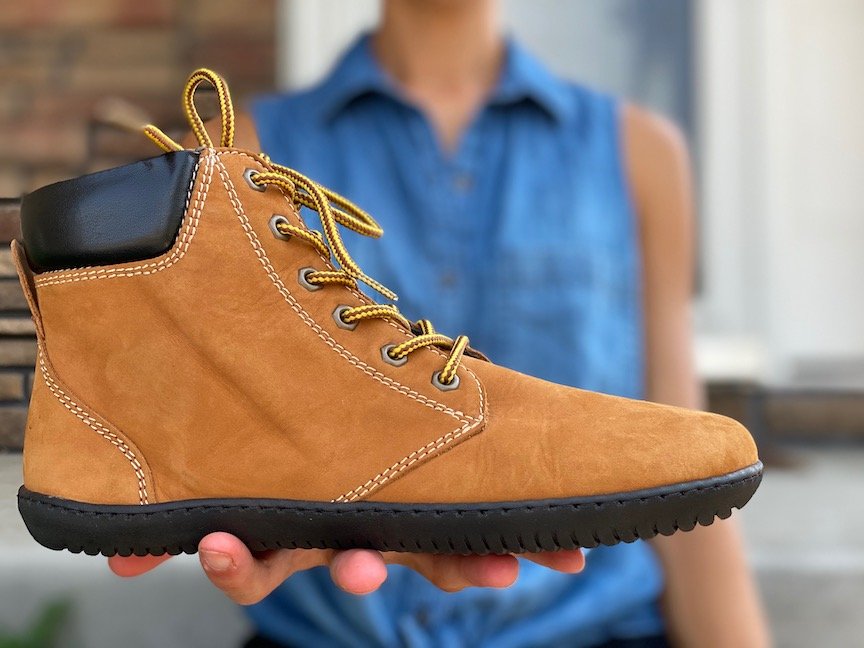 Groundies Liverpool Vs. Timberland
Timberland boots are hard wearing, waterproof boots with great style. BUT, a big heel, tapered toe box and rigid sole make it more like a cast than a shoe. Stylish? Yes. Durable? Yes. Does it move with your foot and complement its natural motion? No. I think we can do better than that for our feet.
In this post we're going to break down exactly which features of the Timberland can cause foot problems, and how the barefoot boot alternative addresses all of them while still delivering that classic look.
Heel Lift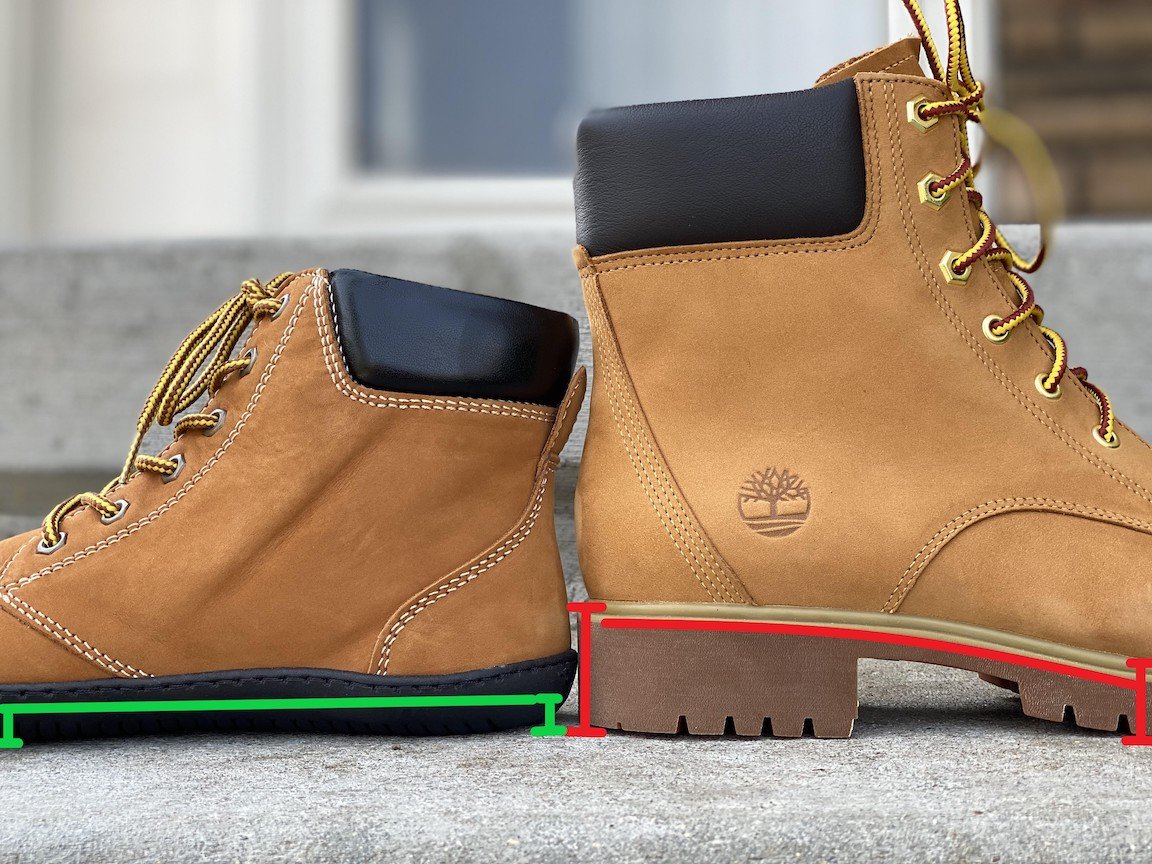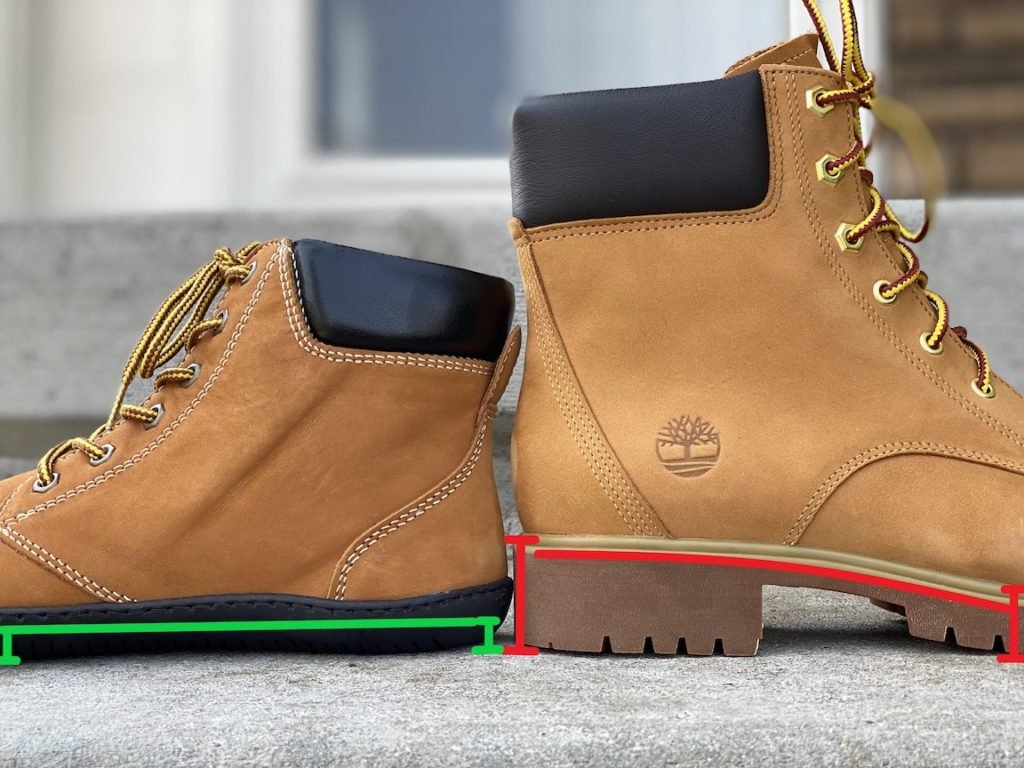 When virtually every shoe you encounter at the store has a heel on it, it's easy to let your definition of "flat" become warped. If it's not a high heel, it's a flat, right? Not really. Check out the massive heel lift on the Timberland compared to the actually flat Groundies. The heel lift on a shoe is an important feature to pay attention to, because it affects the functioning of our ENTIRE body.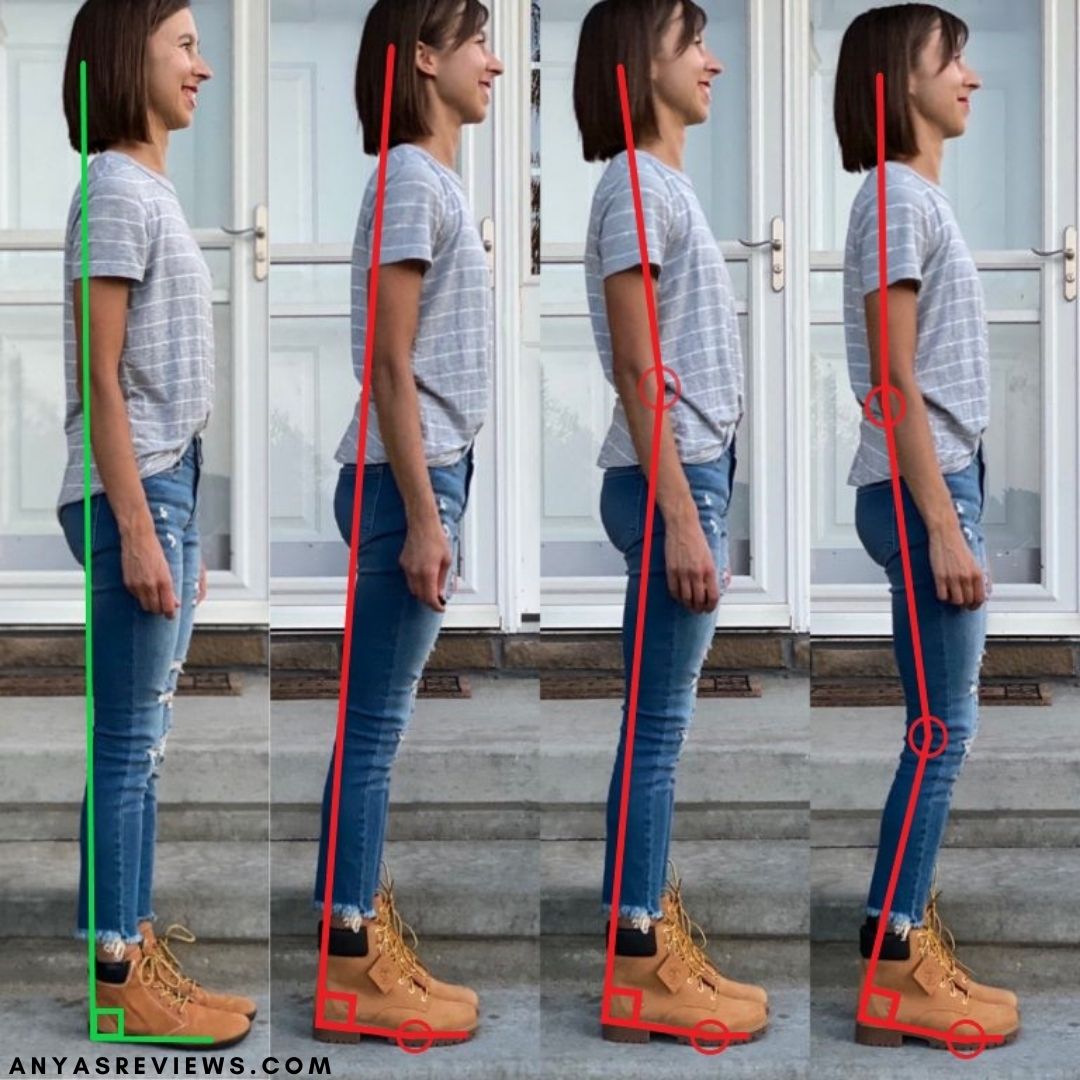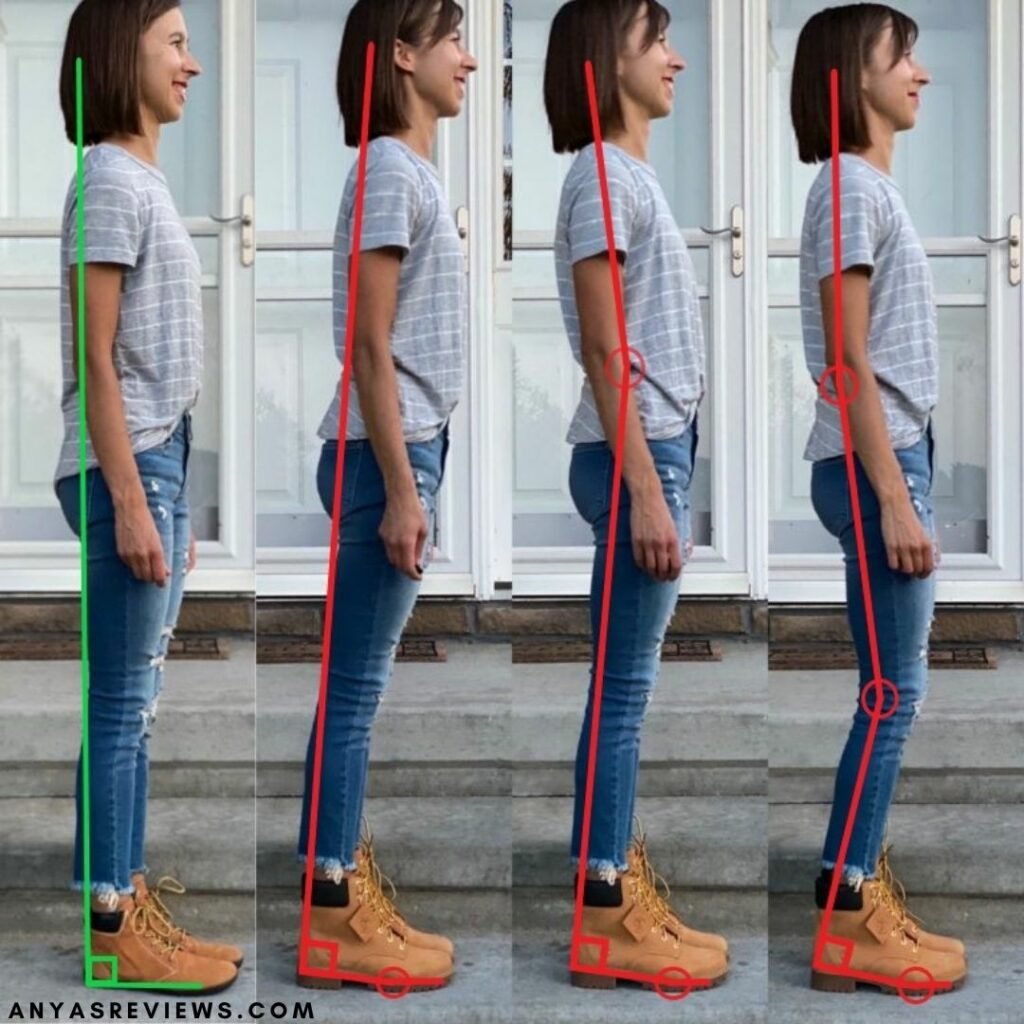 Let's examine this in a little more detail.
In Stance #1 I'm wearing the flat Groundies. With my heels on the same plane as my toes I can align my head, shoulders, hips, knees, and ankles all in a straight line.
If we move to Stance #2 you'll see me trying to maintain that straight line with the heeled Timberlands on my feet. Straight, yes. Stacked, no. Good alignment is up and down, not going out at an angle. That is putting incredible strain on ALL my joints and takes a lot of energy to maintain.
In Stance #3 you see another option: To bend backward at the lower back. This allows my head and shoulder to be over my heels, but my low back is under a lot of stress. Ouch. This compensation is an example of how heeled shoes can cause back pain.
And finally, in Stance #4, you can put a bend in your knees. This also brings the top of my body back over my heels, but concentrates all my weight right on the knees. If I didn't have knee pain before, well, I do now.
Regardless of how you compensate, compensate you must if you are standing on heels. There is just no way to have your body in alignment from head to toe in a heeled shoe. So don't underestimate how your shoes can make you feel. TRULY flat is what's best for your body, especially in the shoes you wear all day long.
Shoe Shape – Got Bunions?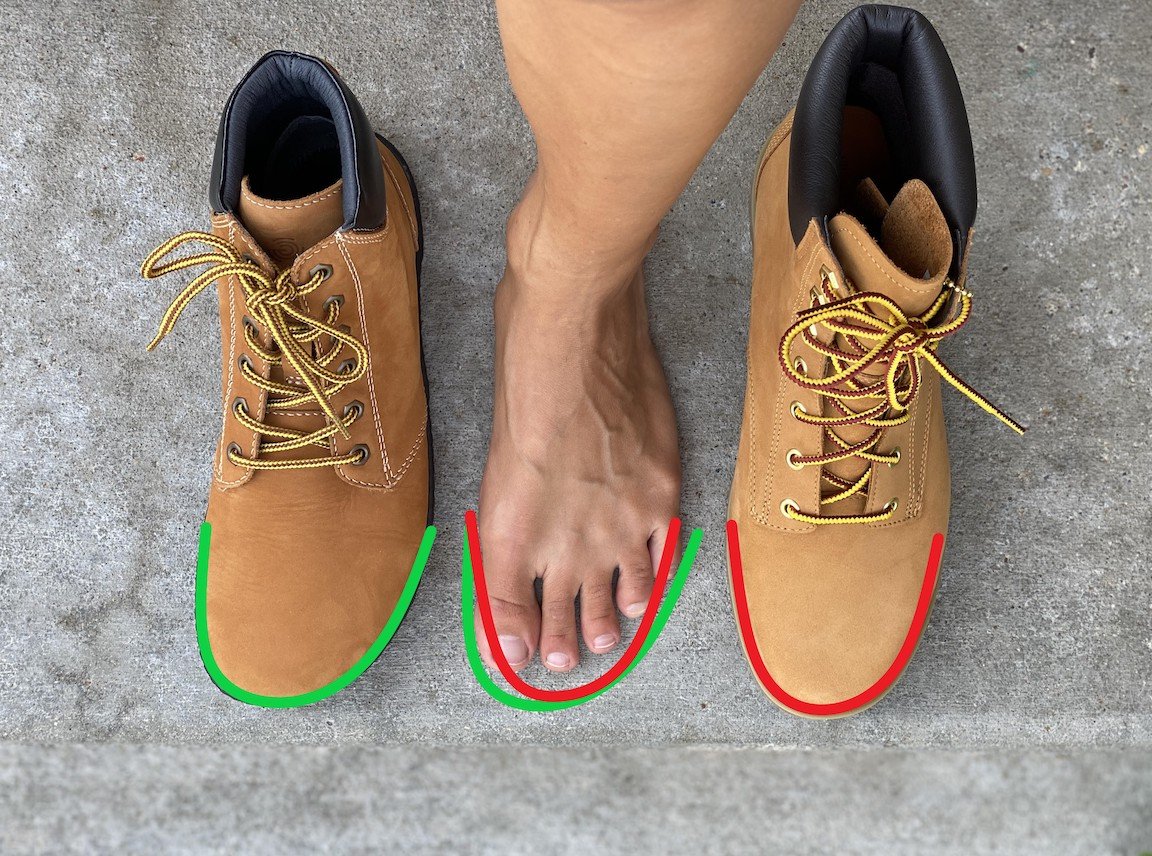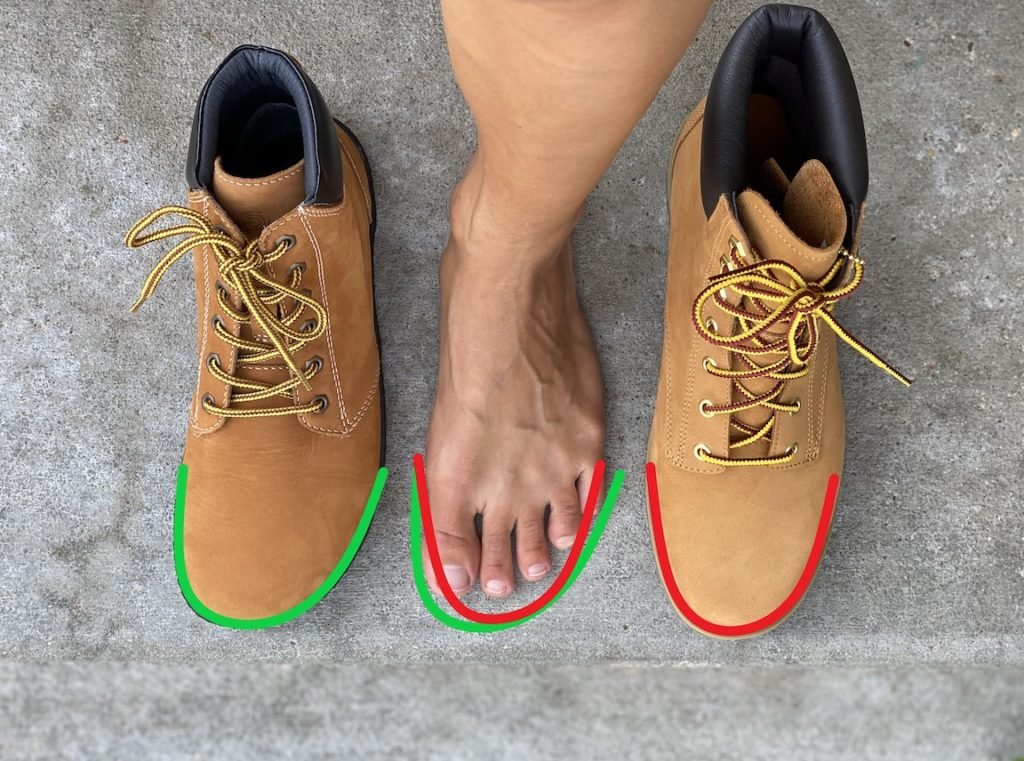 For some reason, the majority of shoes today are more like a sausage casing than a foot covering. Last I checked, feet don't end in a point. So why do these Timberland boots? Not only can it cause pain, but it can also exacerbate and even cause foot deformities like bunions.
By contrast, the Groundies Liverpool is actually shaped like a natural foot. My toes can spread and lay flat inside the shoe, just like they do outside of it. This is gold! A shoe that doesn't interfere with the natural movements of your feet is vital if you want pain-free feet your whole life.
In a society where bunions and foot issues are raging, it might be time to consider how those tiny pointy shoes are affecting our toesies. Choosing shoes with a foot-shaped toe box will help prevent them from getting in the way of your life. Got bunions? The Groundies boots are going to feel better on your feet than the Timberlands.
Flexibility Test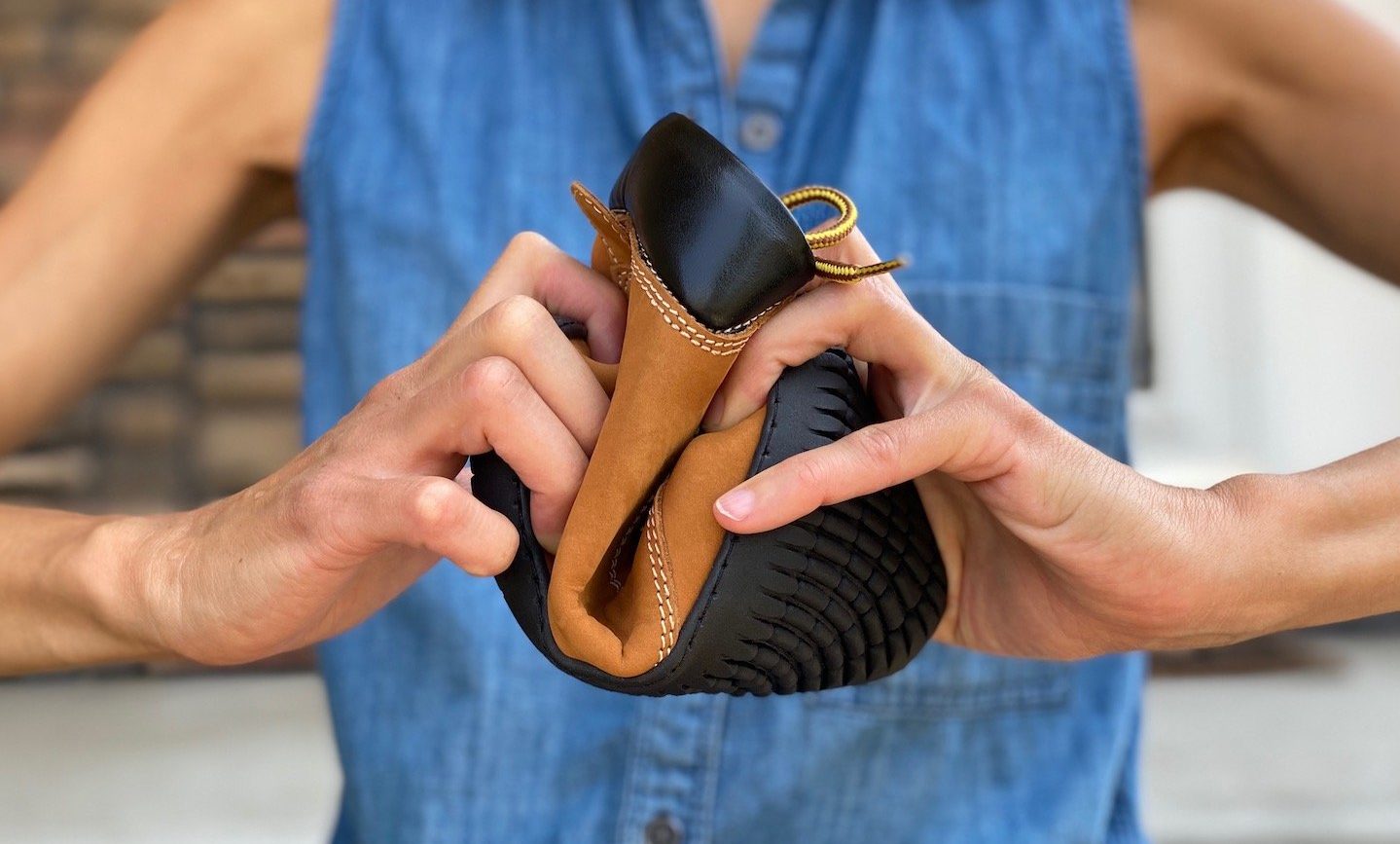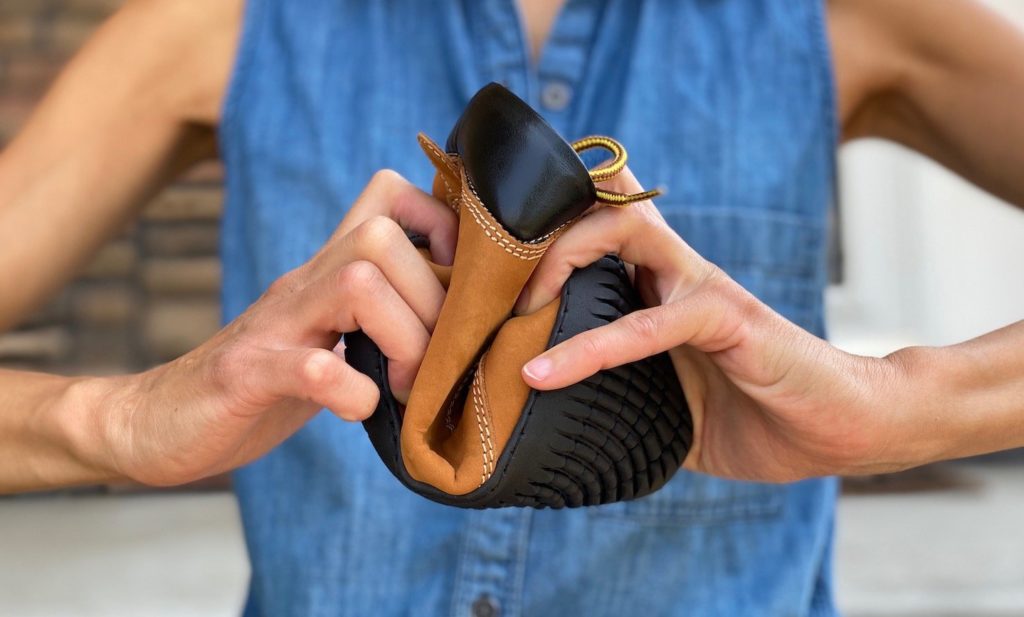 Feet are flexible. In fact, much of the functioning of our body stems from supple feet that can bend and flex while we walk. If we're binding our feet in stiff, rigid shoes they cannot support us effectively. The Timberland boots have a durable, hard wearing sole, but it's so thick and rigid it barely moves when you flex it.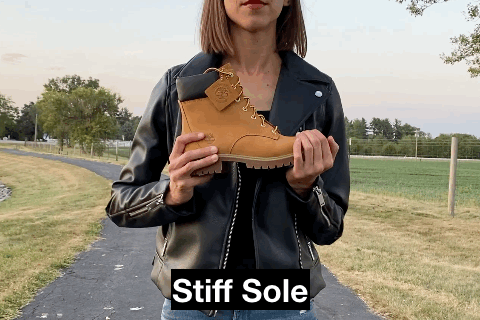 By contrast, the Groundies boots can be rolled up into a ball and squished with one hand. In these boots my feet are connected to the ground, where I can activate my arch muscles and walk like a human.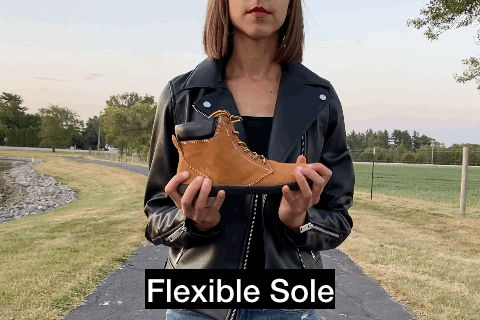 There is one trade off though. The ultra thick soles can last FOREVER. Minimalist shoe brands have begun using innovative technology to develop soles that are thin but still durable. This is helpful, but if you are looking for heavy duty work boots, there's a good chance the minimalist shoes will wear out faster. Personally, I would rather keep my feet feeling great than stuff them into a rigid shoe that won't wear out.
I want my feet to last forever. Not my shoes.
Still not convinced?
Watch these videos of me walking in both shoes. When you combine a thick, rigid sole with an elevated heel the result is clunky uncoordinated movement. While walking in the Timberland boots my heel strikes the ground with a jolt and then the whole foot clomps down at once.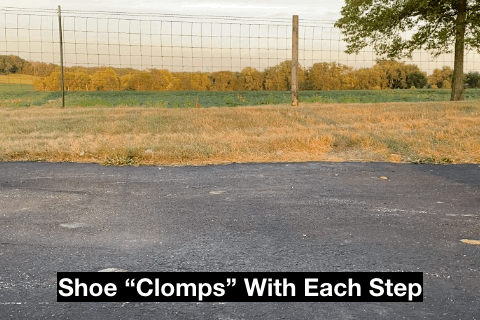 But when I walk in the Groundies boots my heel comes in contact with the ground lightly and fluidly comes down. My foot can roll through the gait cycle and you can see the shoe bending when I'm getting ready to push off with my big toe. My balance and gait are instantly improved when I am in thin, flexible soles.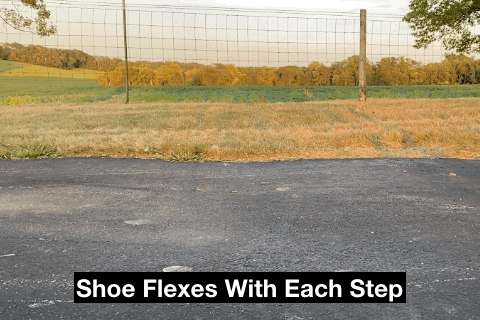 Style
The Groundies Liverprool is one heck of a boot. You can style them exactly the way you would a Timberland boot (same goes for men), and it's my opinion they look just as awesome! It might be hard for some people to lose the extra inches of height that traditional shoes give them. But when you consider the neck and back pain that might be stemming from them, choosing flat shoes sounds a little more appealing. Check out these side by side comparisons of the Timberlands and Groundies to see how comparable they are in style.
Groundies (Left) || Timberland (Right)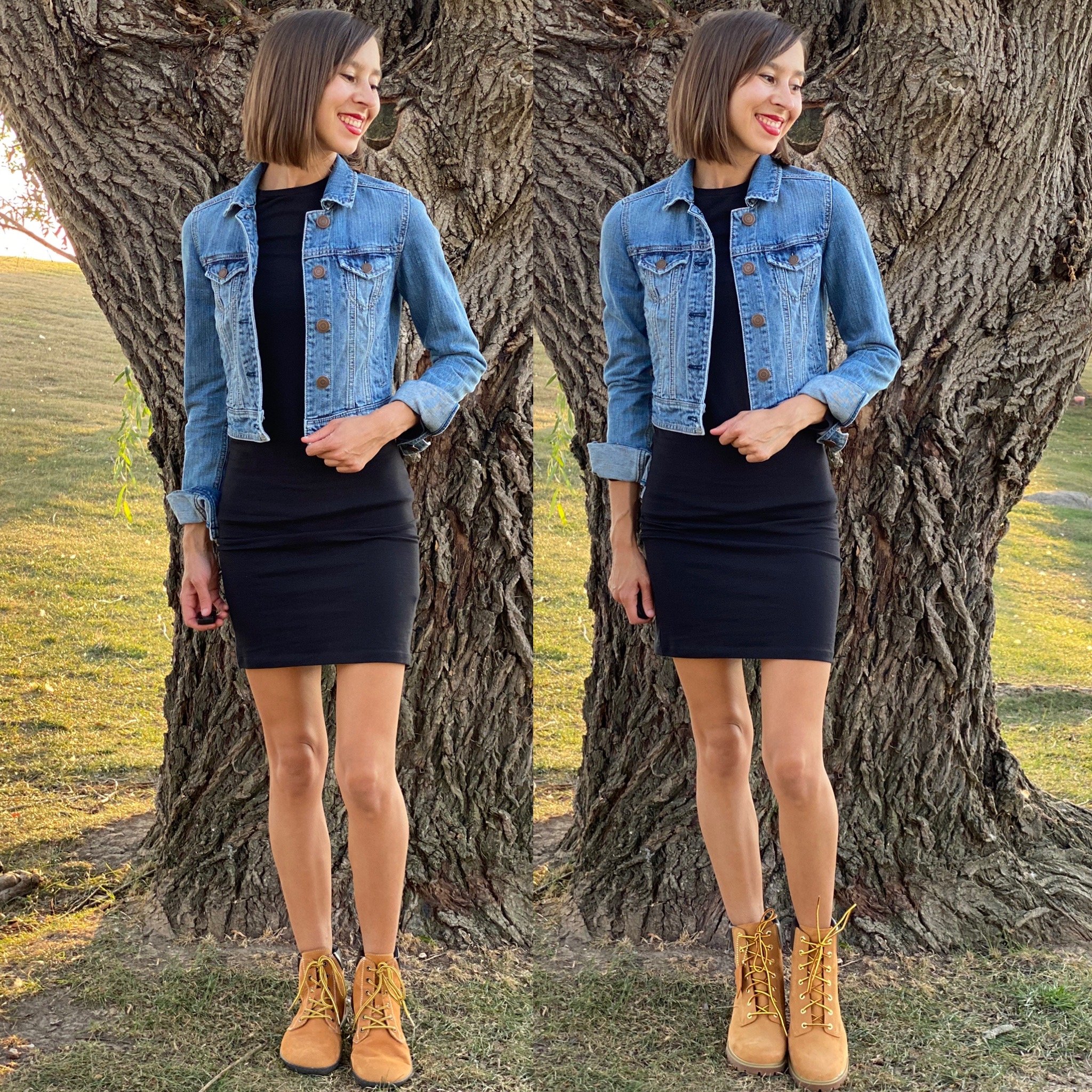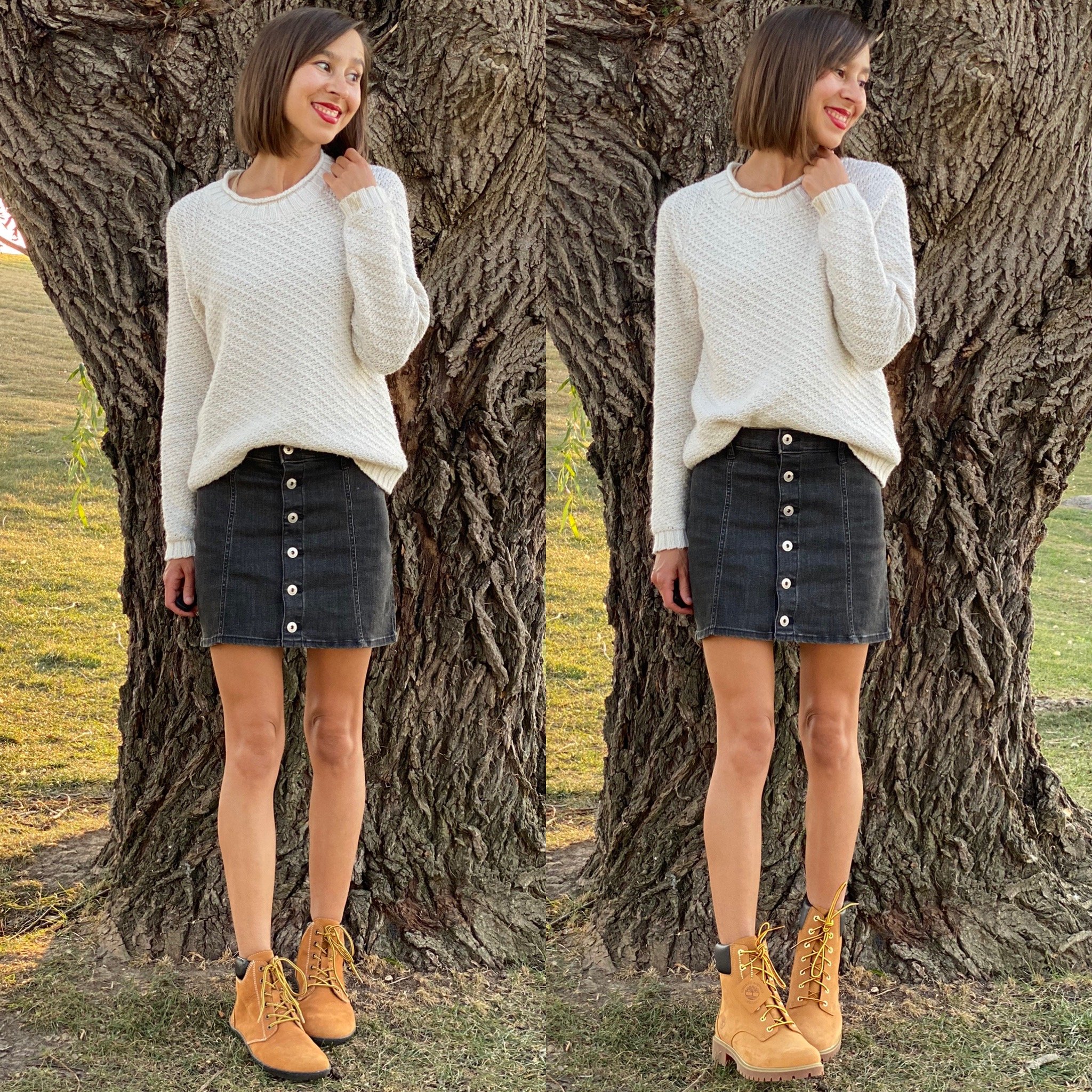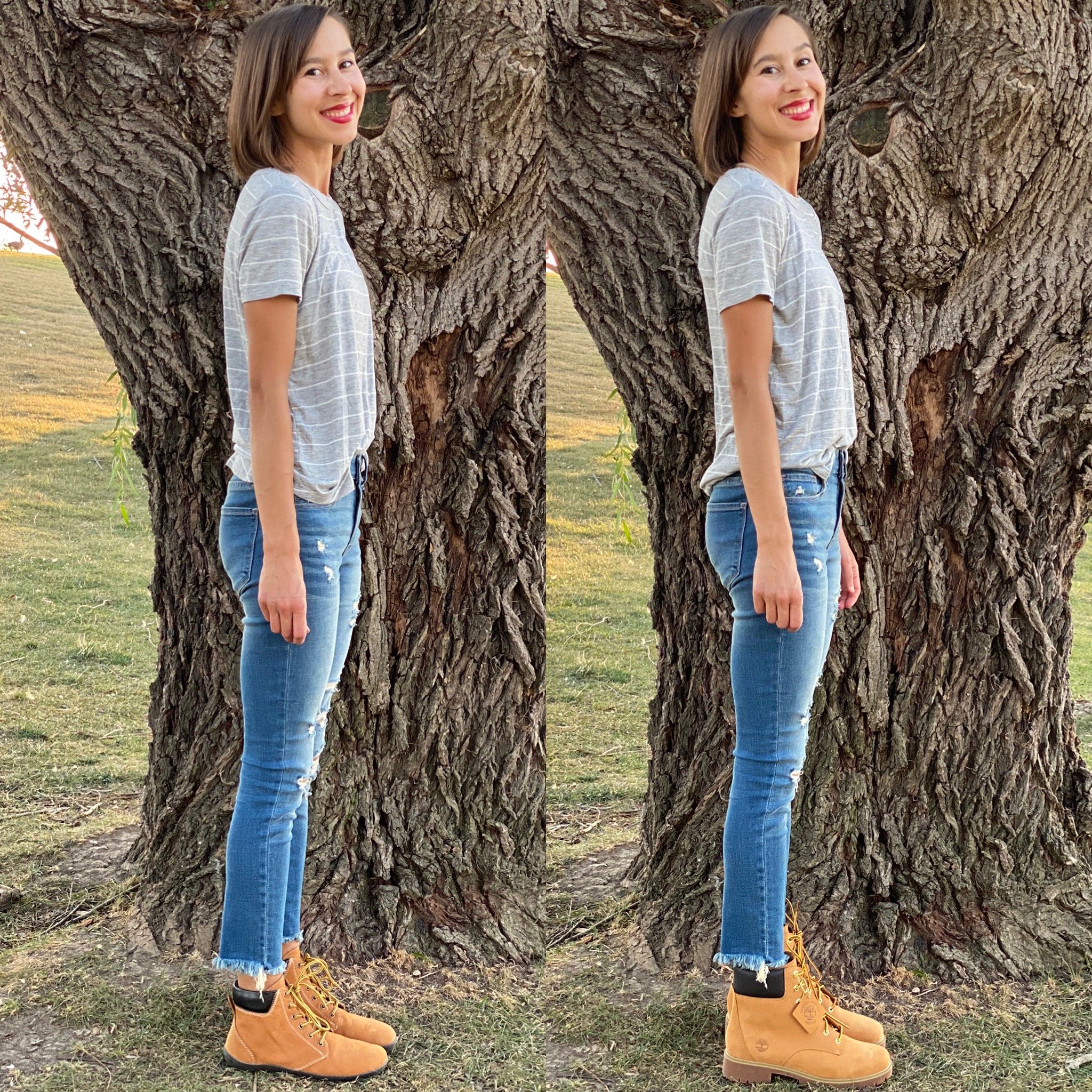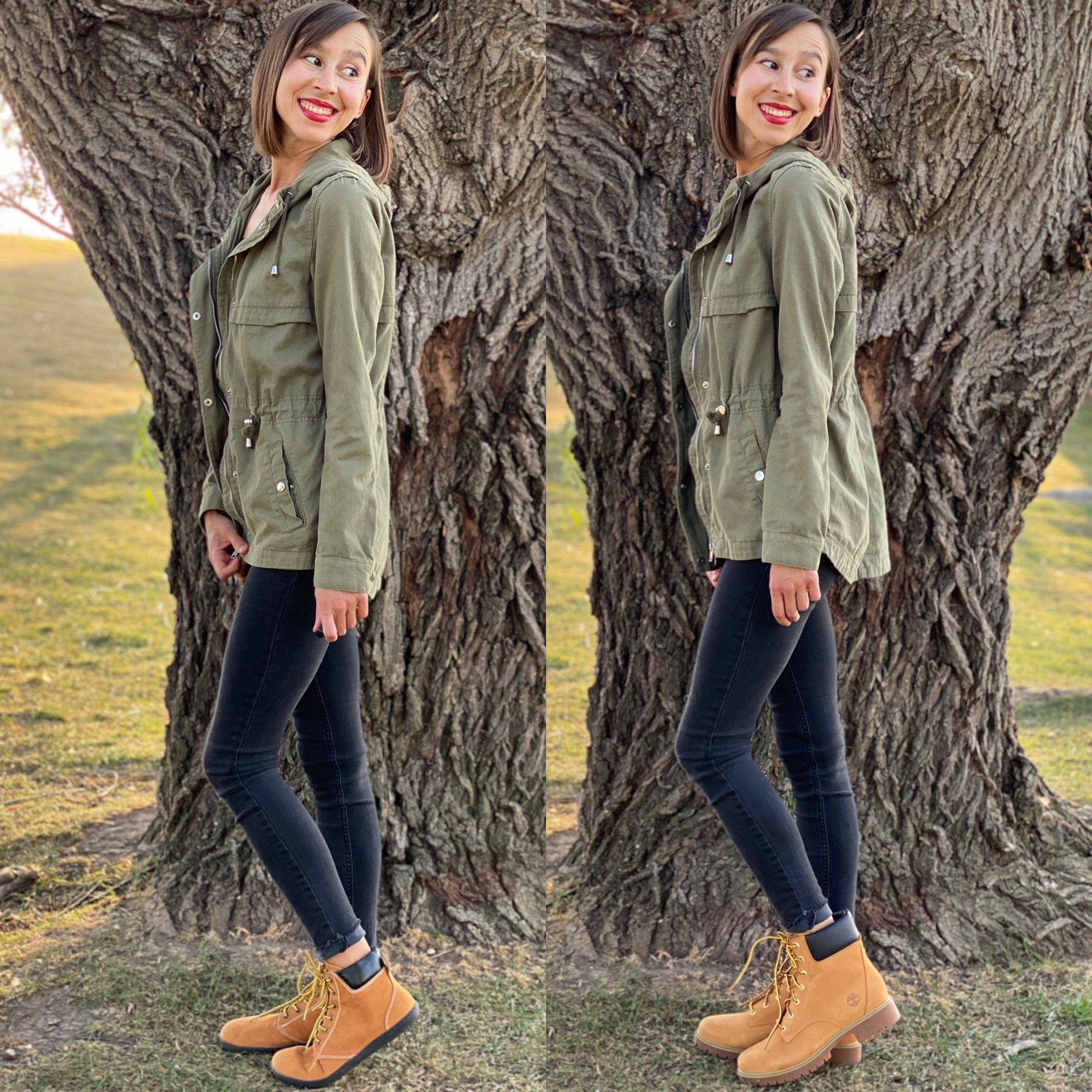 D80E2B34-57CA-473C-829A-45D1EDF454FF
A9F68244-BF2A-4F4E-86B8-786469B21C44
11DE4CD9-D7A5-488B-8C18-477773C46F59
6D2F6900-4A08-46AE-A579-5EBC17023CA1
I continue to be inspired by popular styles, but I've learned that pain is just not worth it. It takes a little more digging, but there is no reason you can't have your style and foot health too. If you want to hear about other great barefoot shoe options, be sure to follow me on Instagram, and then subscribe below for all future reviews. Keep your piggies happy so you can do what you love, like rock that awesome new outfit!
Got another popular shoe style you love for their looks, but not how they feel? Drop a comment below with your requests! This is a series, so we'll be back with more.
More Barefoot Alternatives to Timberlands
Want to see a few more Timberland #ButMakeItBarefoot options? The following are all tried and true barefoot boot options that look and feel very similar to Timberlands, but minus all the icky stuff.
Now read on if you'd like to get to know the barefoot shoe brand Groundies a little more.
Get to Know Groundies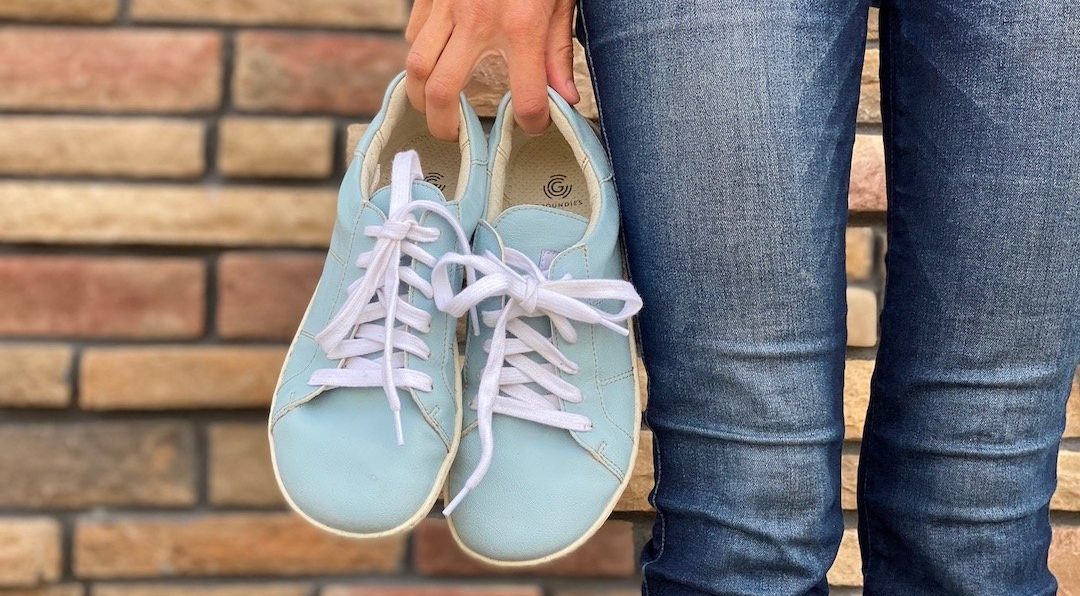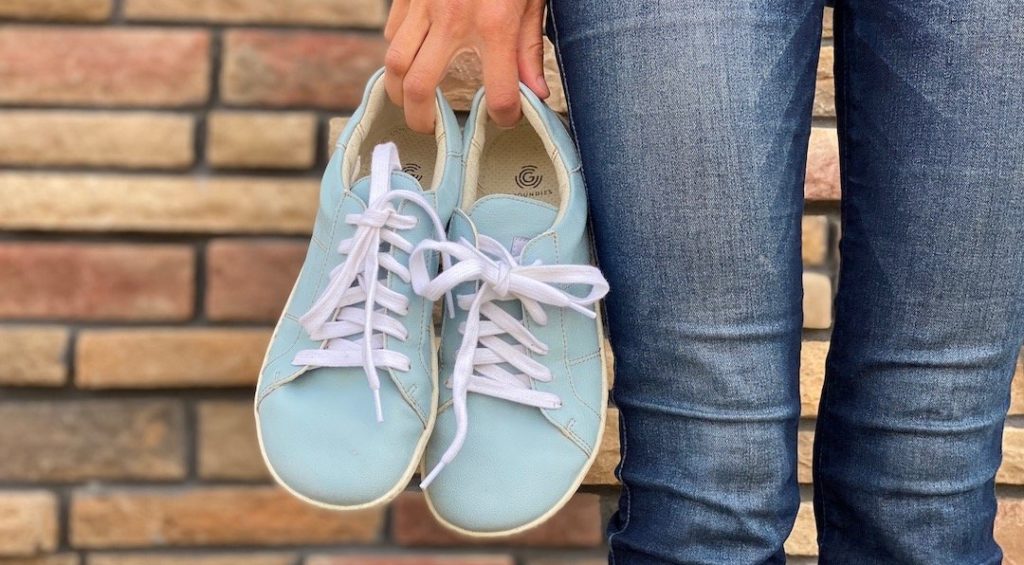 Groundies Barefootwear is on my All-Time Best Minimalist Shoe Brands list because they have high quality, excellent style, and are actually good for your feet. They are a German brand, with options for men and women, in vegan, leather, dressy, and casual styles. We like this brand so much we started carrying some at Anya's Shop, located in the US!
Ordering
European customers will get their shoes quickly at minimal cost. For the rest of the world, shipping can take a little longer. Standard shipping can take awhile to get to you, so I recommend upgrading to expedited shipping. If you order doesn't work out, you can return hassle free to a US address, or skip the overseas shipping and find select styles at Anya's Shop!
Specs
The Liverpool costs 155 Euros ($182 USD). It has a leather upper and microfiber interior. The whole shoe is lightweight and flexible, but still obviously well made and sturdy. I love that it has all the components necessary for optimal foot function, but still maintains great style. They don't look floppy or frumpy, and can be dressed up or down depending on your look.
Sizing
Sizing has been consistent for me in all 3 of the Groundies styles I've tried. I wear a size US 6.5 or EU 37 in sneakers and boots, and that is what I get in my Groundies. They are slightly wider than brands like Vivobarefoot and Xero Shoes, and are roughly the same width as Feelgrounds (All brands that I have reviewed).
Stay-tuned for a full in-depth review of the Groundies brand!