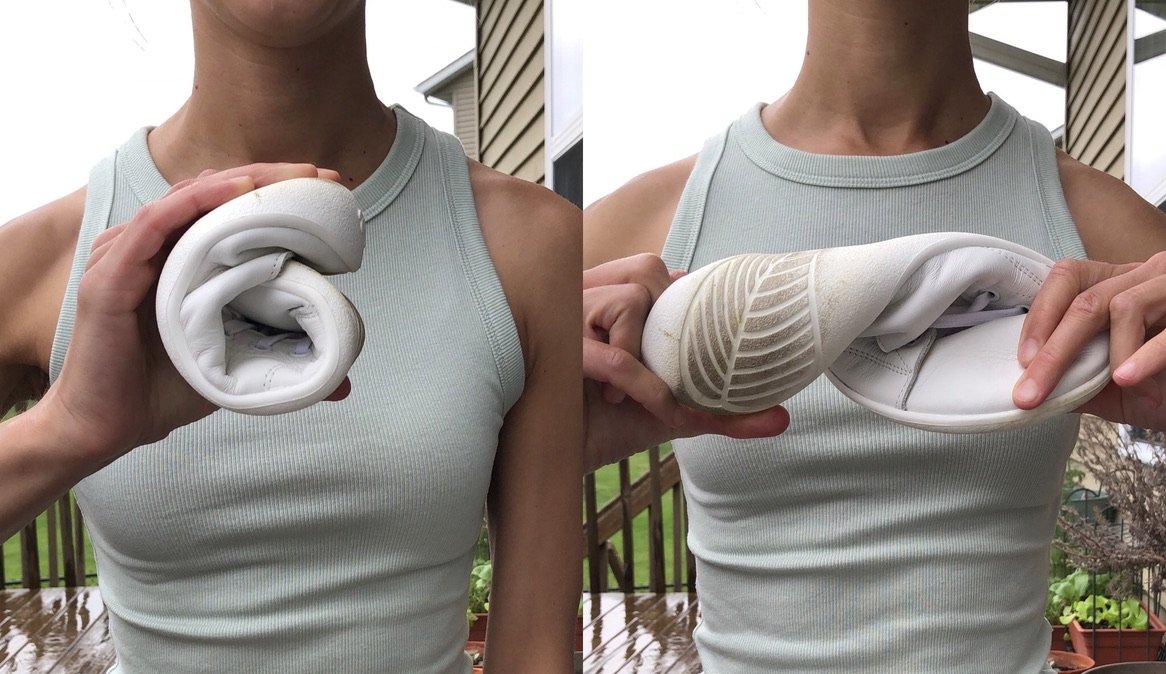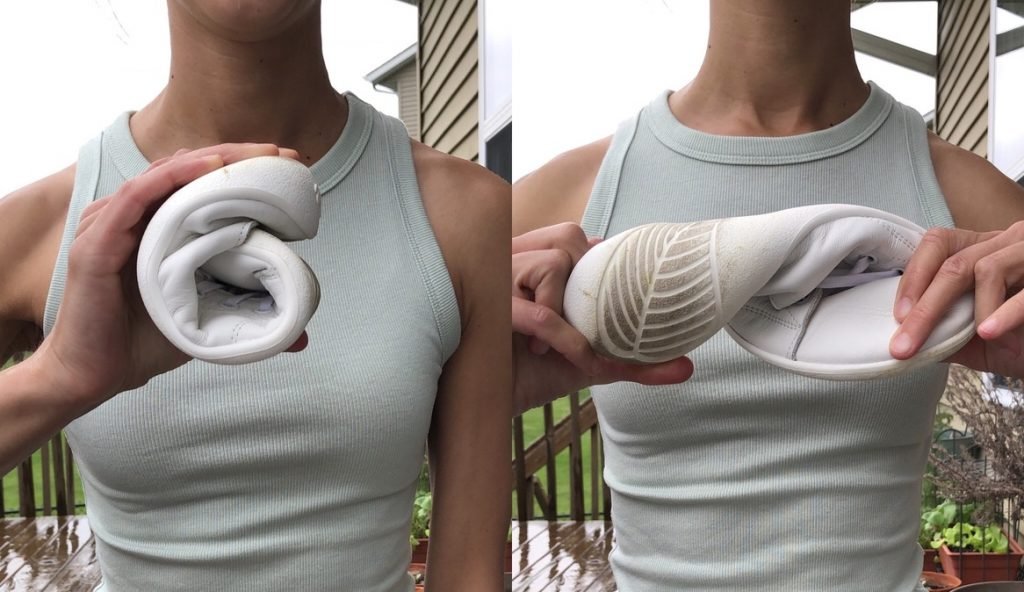 Minimalist shoe brands are exploding worldwide as people are making a shift in their priorities. Instead of arch support and heel rise, people are reaching for flat, flexible, and spacious shoes that mimic the effect of being barefoot. And not just for exercising, but for work, school, and everyday.
My family and I have been wearing barefoot shoes for years and have tested hundreds of different kinds (you can find all my reviews here!). Below is a review of the 11 best, tried-and-true barefoot shoe brands for every occasion and every member of the family, plus some runner-ups worth keeping an eye on.
*Are you new to barefoot shoes? Here is a guide to understanding what foot type these brands are best for to make shoe shopping much easier!*
And if you'd like to see a more complete list of barefoot shoe brands, please refer to my Barefoot Shoe Finder, where you can find over 150 options that meet healthy shoe requirements. Now on to the all time best barefoot shoe brands!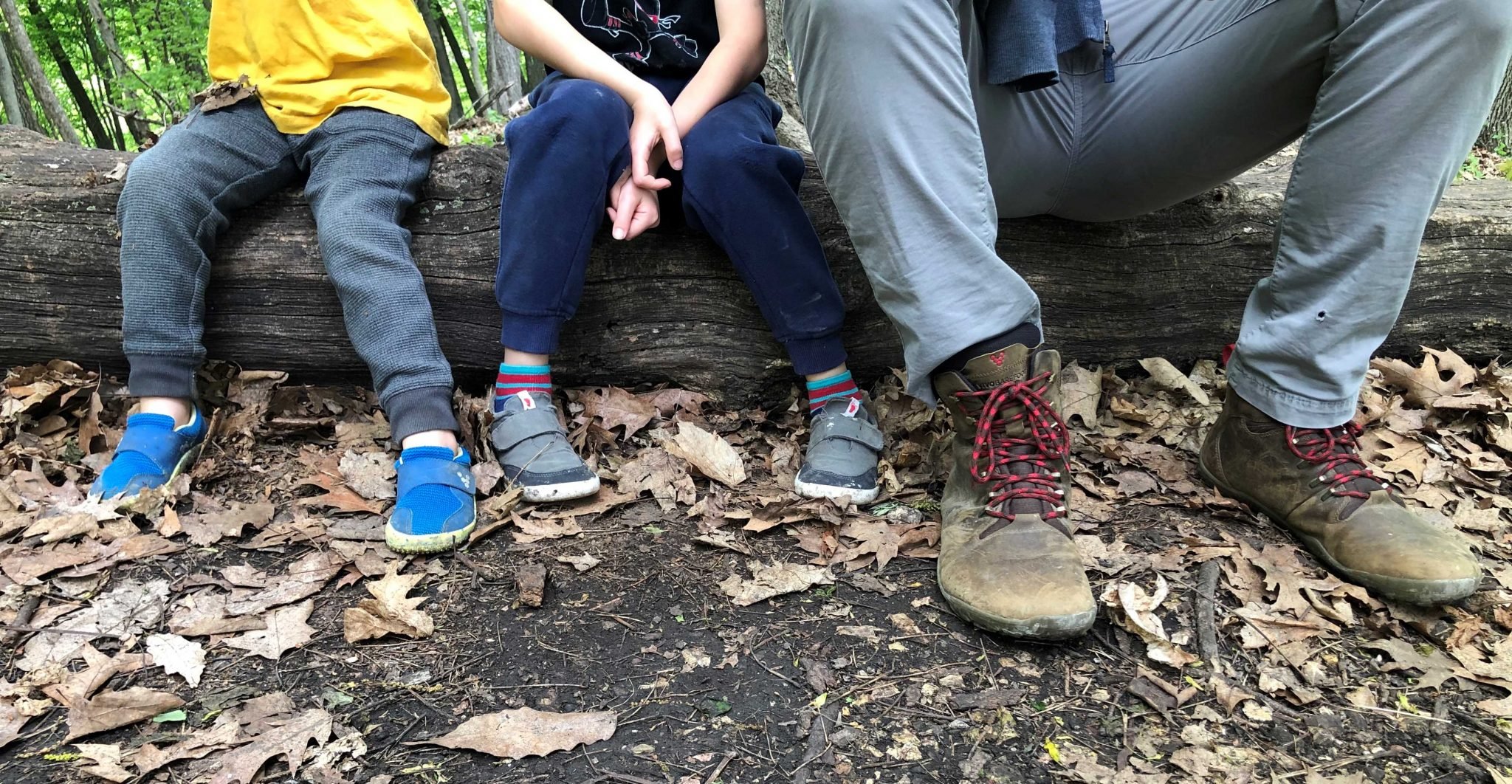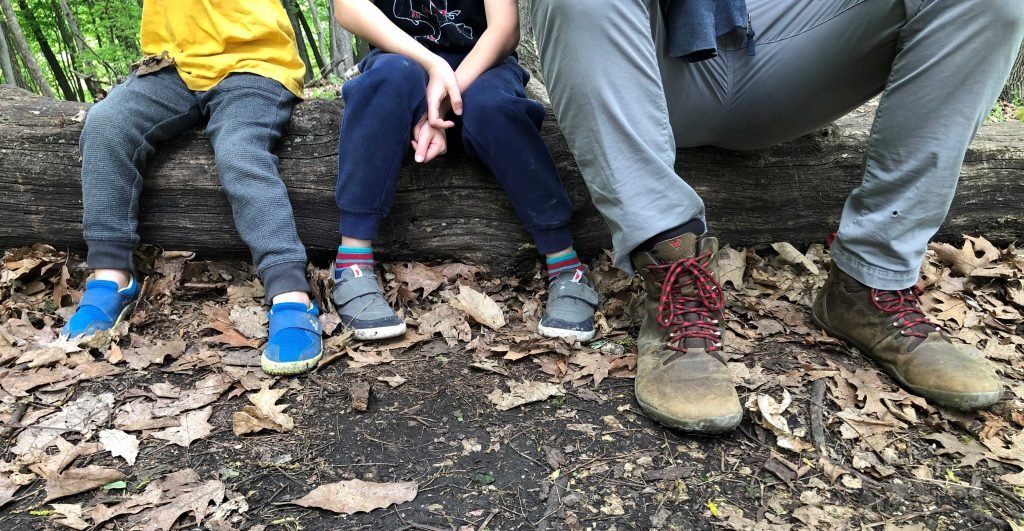 Table of Contents
1. Vivobarefoot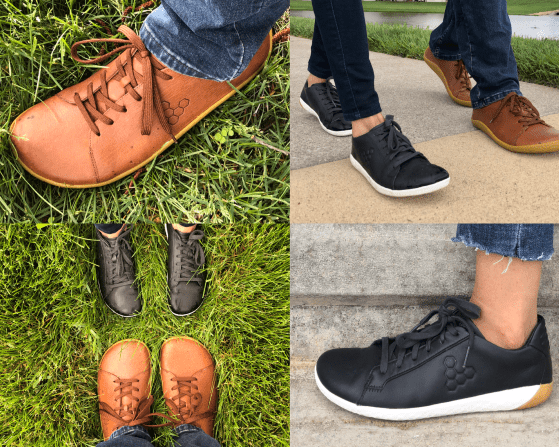 [ Adult | Kid's | Fast Shipping | Free Returns | Vegan Options ]
Vivobarefoot is the original barefoot shoe brand for every occasion. They sell athletic, dressy, winter, and kid's footwear, all of which are consistently durable and high quality. With the advent of the new Addis sneaker (reviewed here), they work for even extra wide feet. Vivobarefoot was one of the first ever barefoot shoe brands, and is still the most easily accessible around the world with generous shipping/return policies. After wearing dozens of different Vivobarefoot shoes, they remain in my opinion the all time best barefoot shoe brand. With Vivobarefoot there's no need to put on uncomfortable shoes again.

Read all my Vivo reviews here and use the code VBANYA10 for 10% off any purchase.
---
2. Be Lenka Barefoot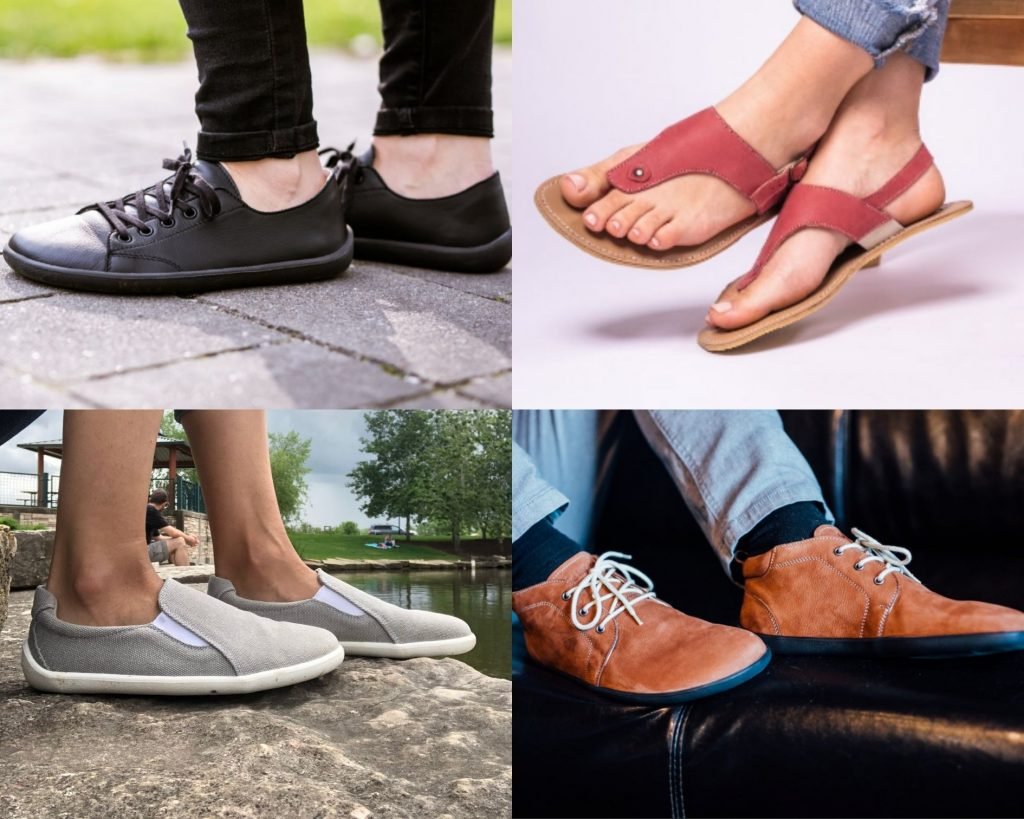 [ Adult | Kid's | Fast Shipping | Extra Wide | Vegan Options ]
Be Lenka Barefoot boasts some of the widest shoes out there for people really wanting to rewild their feet. With an impressive lineup of styles that includes men, women, kids, dressy, casual, athletic, and a ton of colors Be Lenka is also one of the fastest growing barefoot shoe brands with an astounding number of new styles being released each year. Currently Be Lenka only accepts returns from within the EU and USA. You can also find some Be Lenka styles from Anya's Shop and e-mail subscribers get 10% off a first purchase.
Read my Be Lenka reviews here. Code ANYASREVIEWS will give your 5% off from Be Lenka
---
3. Wildling Shoes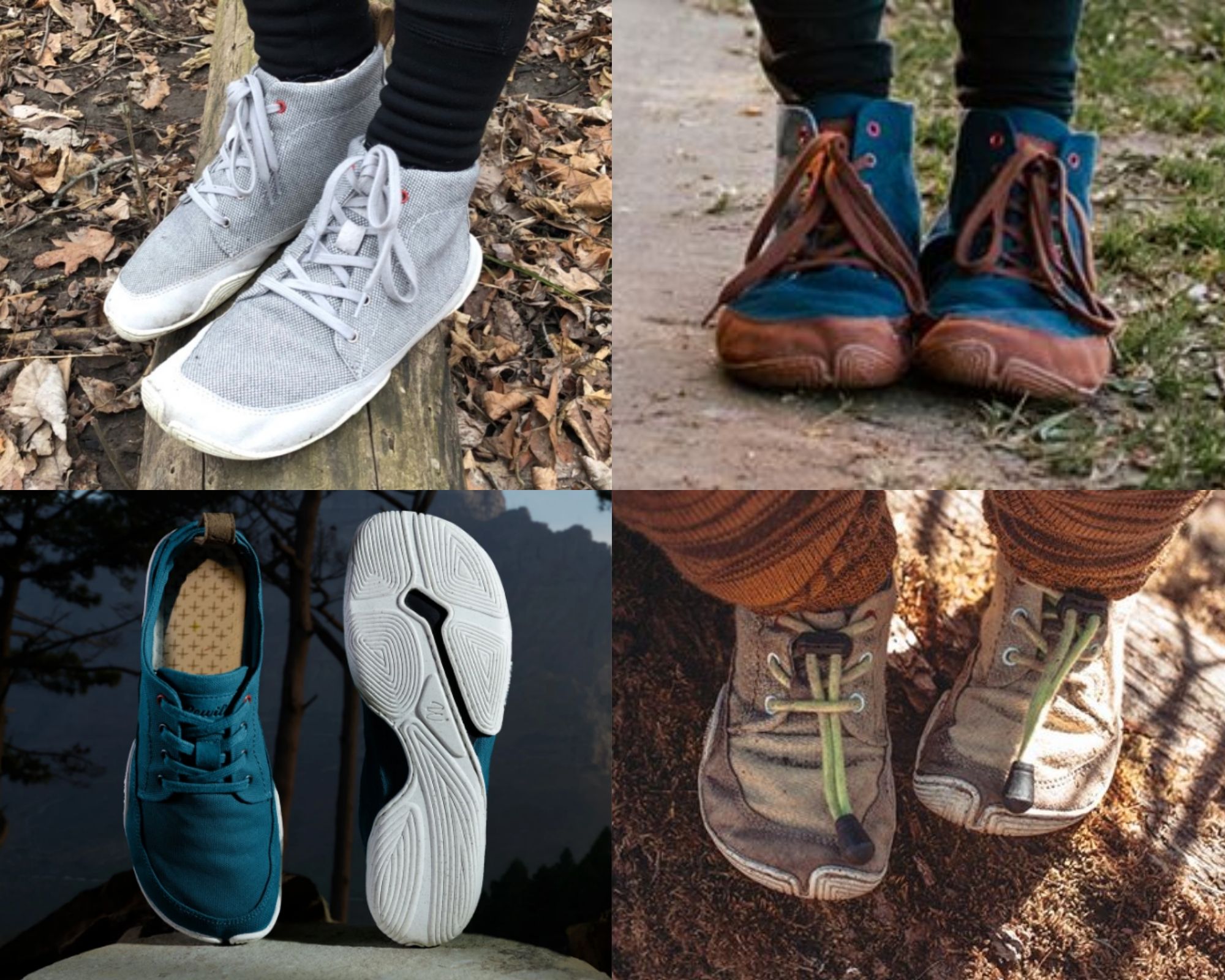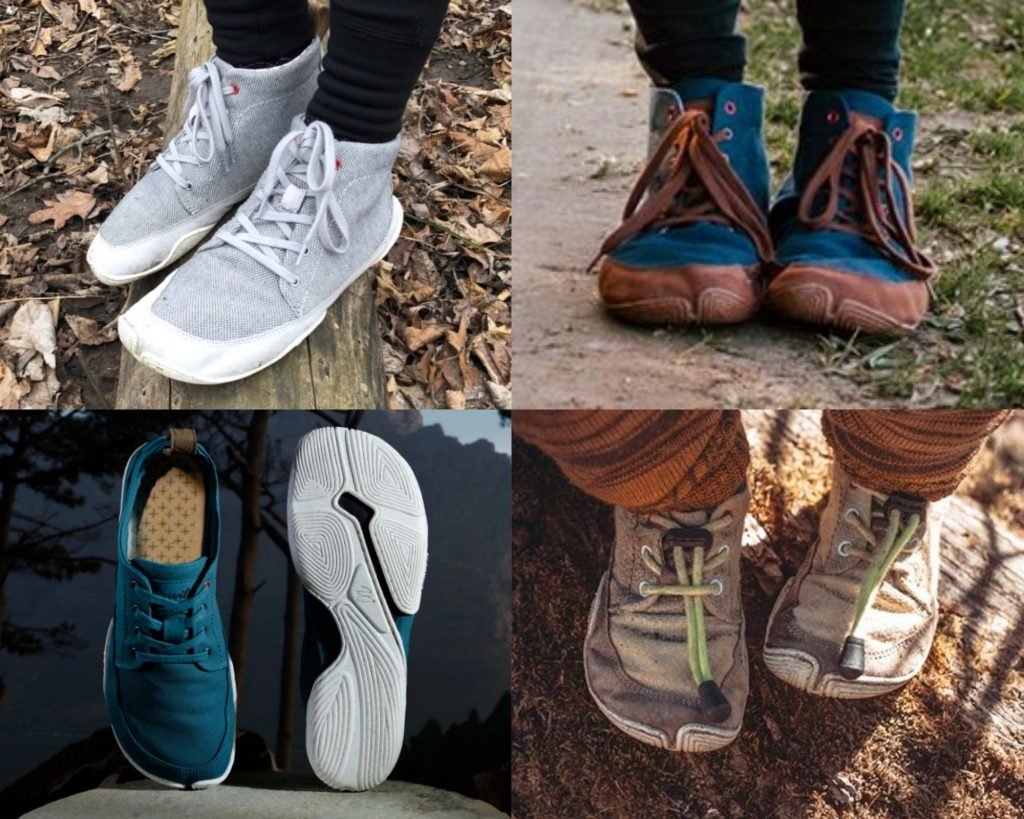 [ Adult | Kid's | Fast Shipping | Free Returns | Vegan Options ]
Wildling Shoes are incredibly minimal and lightweight, one of the most truly barefoot out there. The sole is ultra thin and ultra flexible but still provides protection. They even have waterproof options, so you can take your barefoot adventures anywhere. If you want to run free AND support a sustainable business, these are the shoes for you. In my opinion, Wildling Shoes are the most comfortable barefoot shoe brand I have ever worn, and the closest to feeling actually barefoot.
Read my Wilding Shoes reviews for more info.
---
4. Groundies Barefootwear
[ Adult | Fast Shipping | Vegan Options ]
Groundies Barefootwear has some of the most flexible minimalist shoes, all with incredible style. With Groundies you can find the styles you loved and thought you had to give up to save your feet. With a full range of cold weather boots, dress shoes, and tons of sneaker options, Groundies is also growing rapidly and is a brand to watch. This brand doesn't carry kids shoes. We like this brand so much we started carrying it at Anya's Shop! You can read my in-depth Groundies reviews here.
** The Groundies Liverpool was featured in the first episode of my new web series:
---
5. Softstar Shoes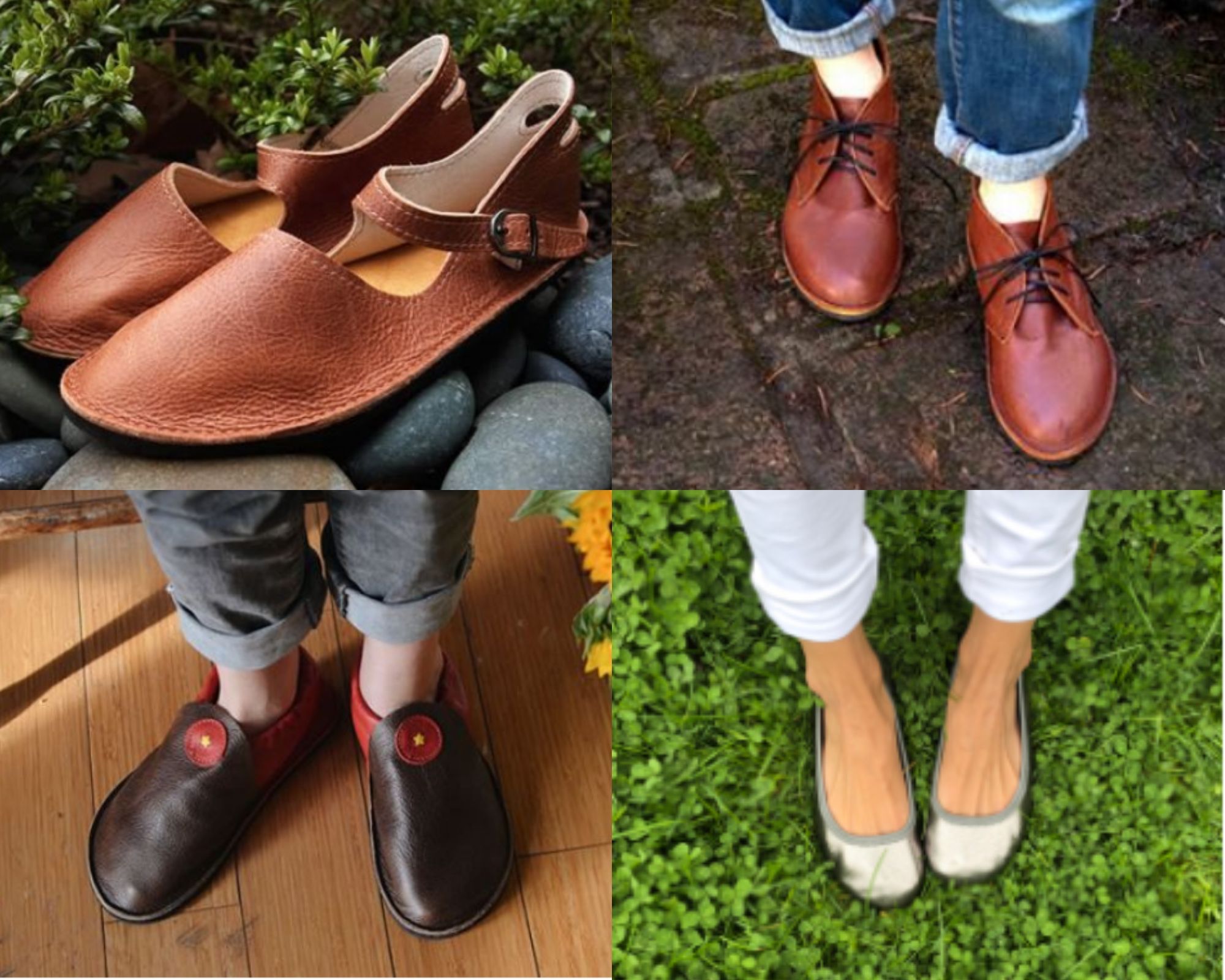 [ Adult | Kid's | Free Shipping | Free Returns | Vegan Options | Extra Wide Options ]
Softstar shoes are handmade and high quality, with a full range of styles for all ages and occasions. Because of the many color options, Softstar is a favorite for picky customers (both kids and adults). Their Ballerine is one of the best minimalist ballet flats ever. Softstar also carries the widest shoe I have seen, the Primal, for those of you with crazy toes.
Here you can read my Softstar reviews.
---
6. The Drifter Leather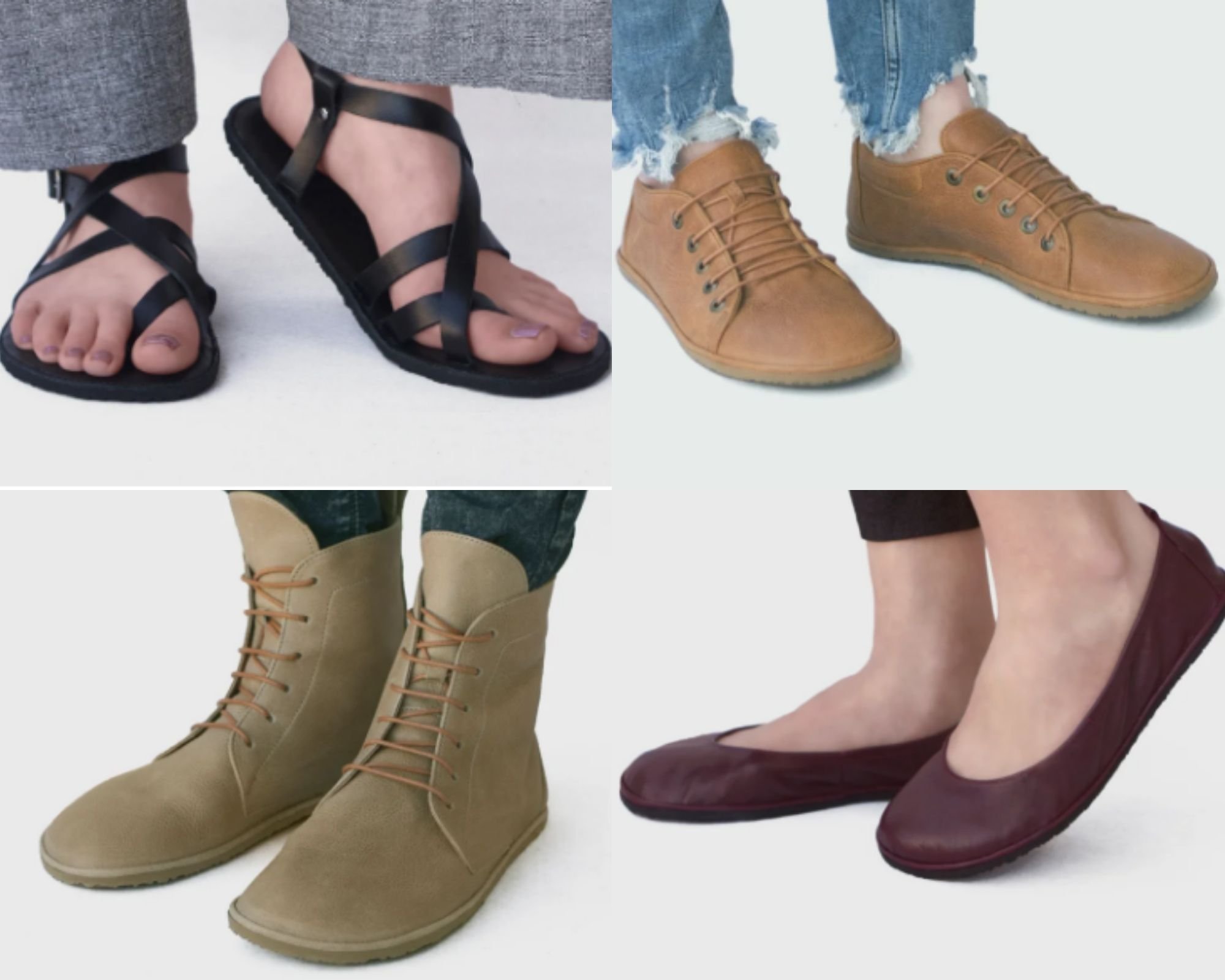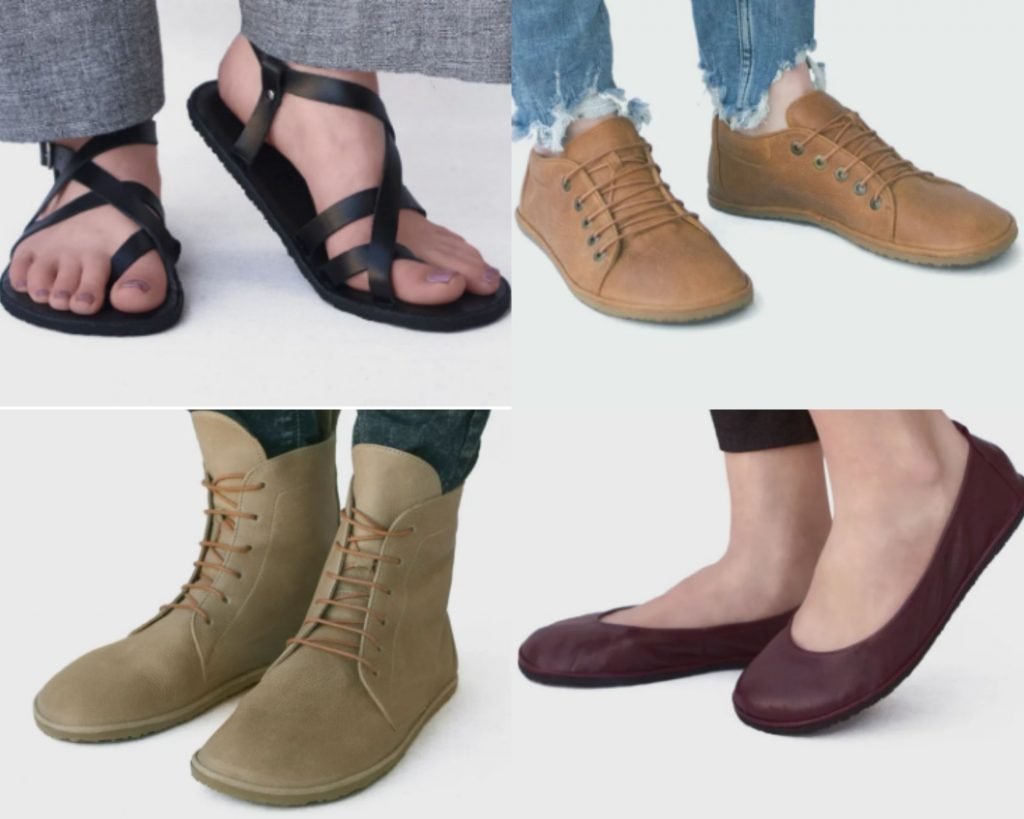 [ Adult | Custom | Vegan Options ]
The Drifter Leather hand makes shoes customized to your measurements. They are dedicated to barefoot ideals and have an impressive range of styles that are hard to find elsewhere. This is my personal favorite for anything dressy, because you get a great looking shoe that is also incredibly comfortable because it's made to fit your foot!
Here are all my Drifter Leather Reviews.
---
7. Xero Shoes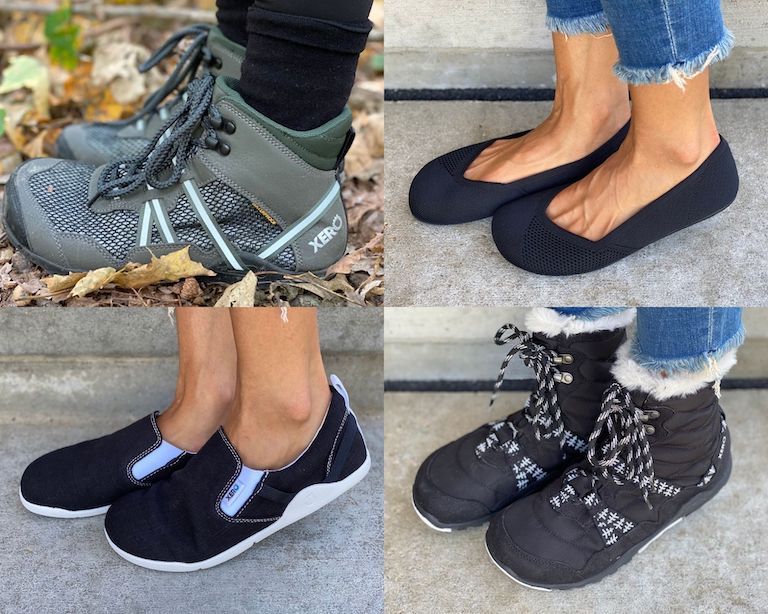 [ Adult | Big Kid's | Vegan Options ]
Xero Shoes is one of the largest barefoot shoe brands in the US. They specialize in running sandals and sneakers, but also have boots, dress does, and casual sneakers for all your other activities. One of the nice things about Xero is they often have affordable options and regular sales. You can find sneakers and sandals for big kids, as well as plenty of vegan shoes.
Read all my reviews of Xero Shoes here.
---
8. Earth Runners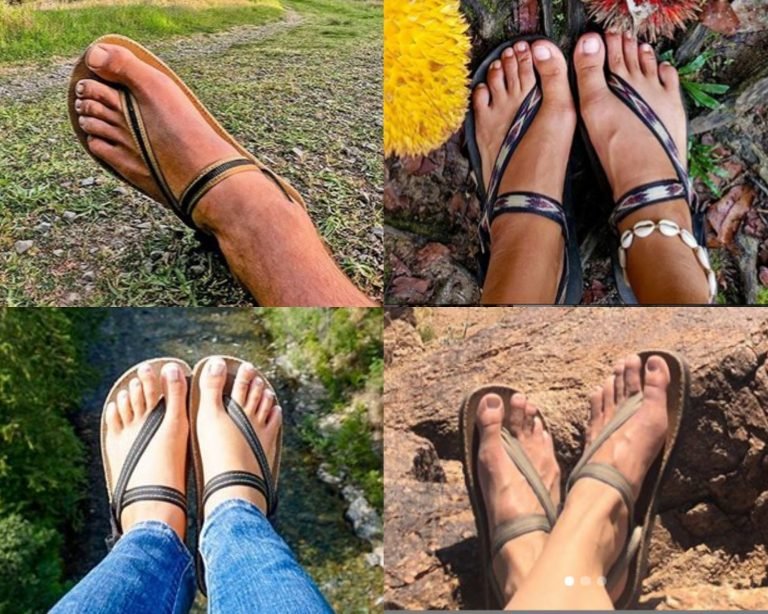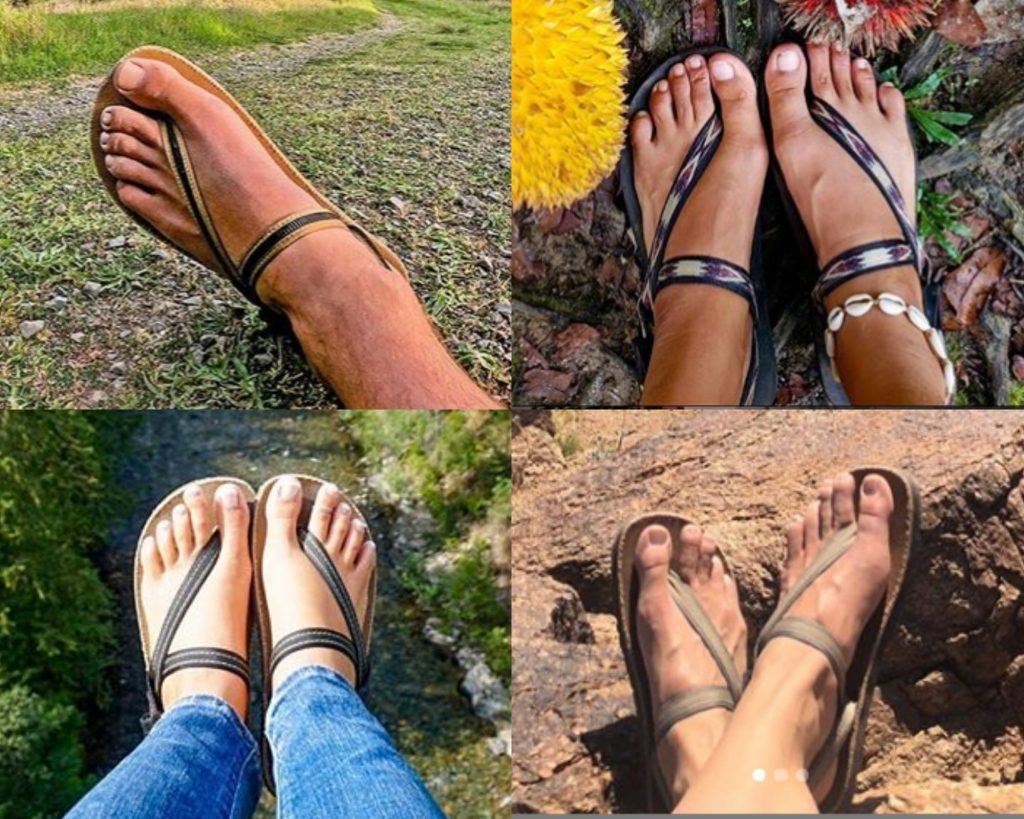 [ Adult | Kid's | Fast Shipping | Vegan ]
Earth Runners are a one-stop-shop for sandals. They are simple and have sizes for the whole family. But they're also super secure and great for exercising. Earth Runners are some of my all time faves because they wear so well, look cute, and feel secure enough even to hike in. Read my Earth Runners Review and get 10% off with code ANYASREVIEWSER10
---
9. Luna Sandals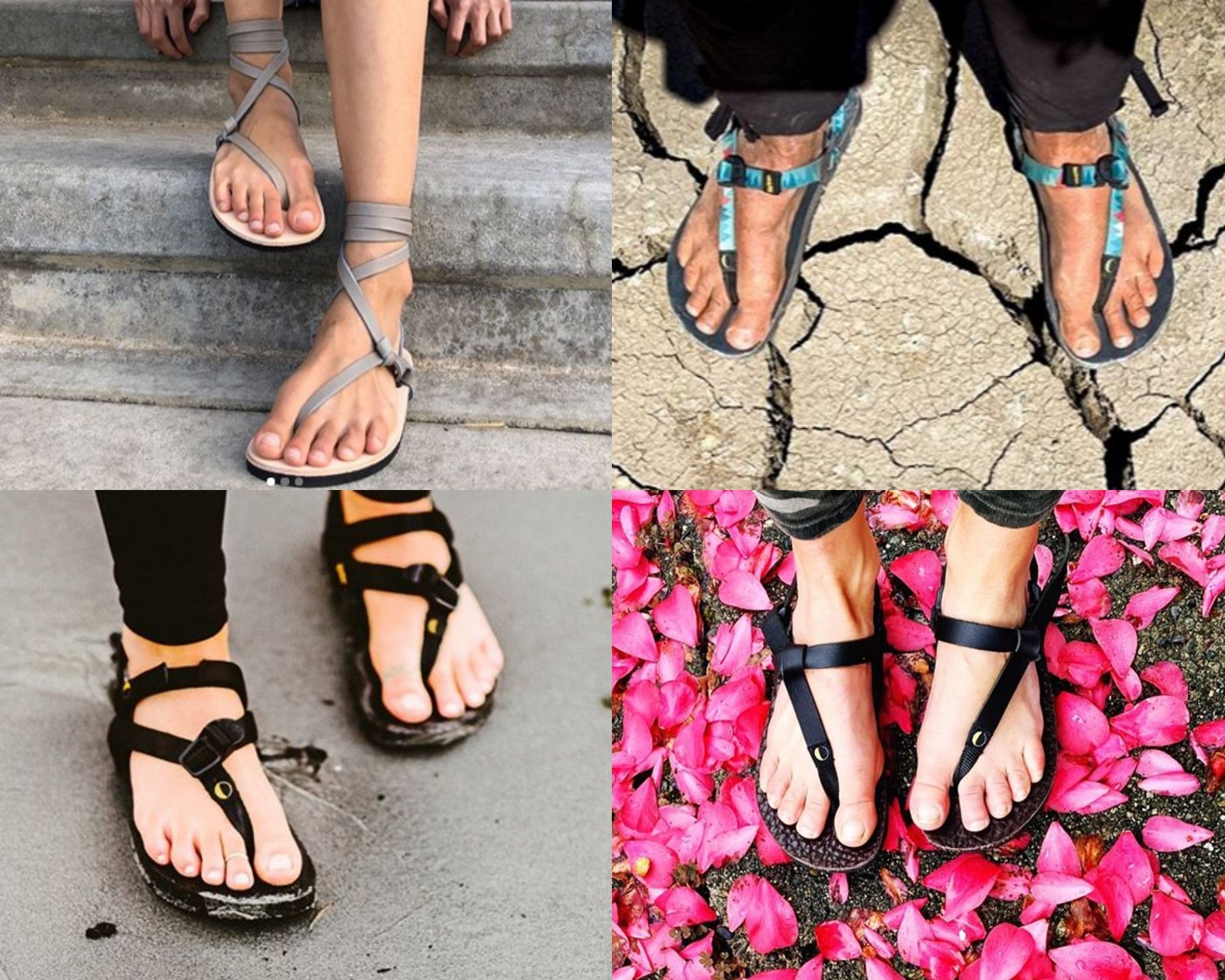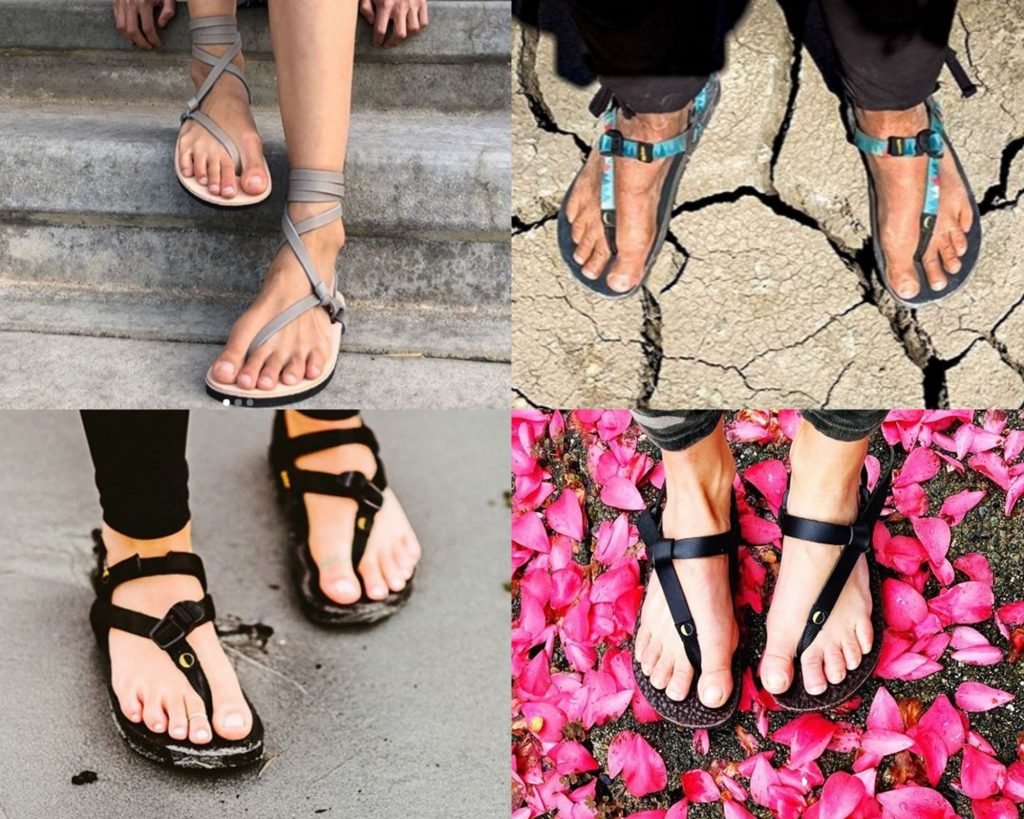 [ Adult | Fast Shipping | Vegan Options ]
Luna Sandals makes great running sandals in a variety of thickness options. They also have a very sleek looking line of traditional leather sandals that are a little dressier (my personal favorite). They are incredibly comfortable and long-lasting shoes with an option for everybody. Last year Lunas were my favorite shoe of the summer and this year I am trying out a new Luna style. Get 10% off with code ANYA10
---
10. Shamma Sandals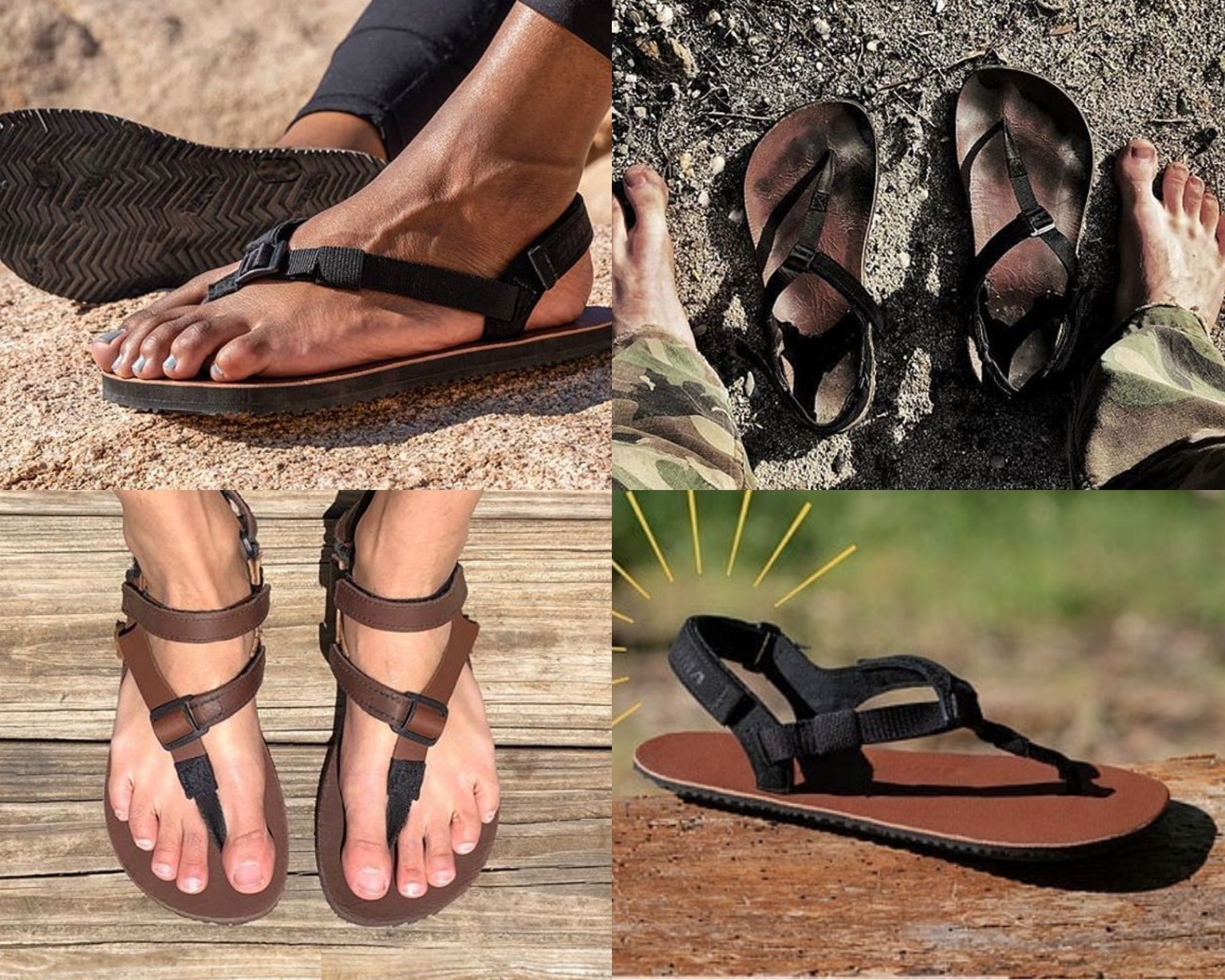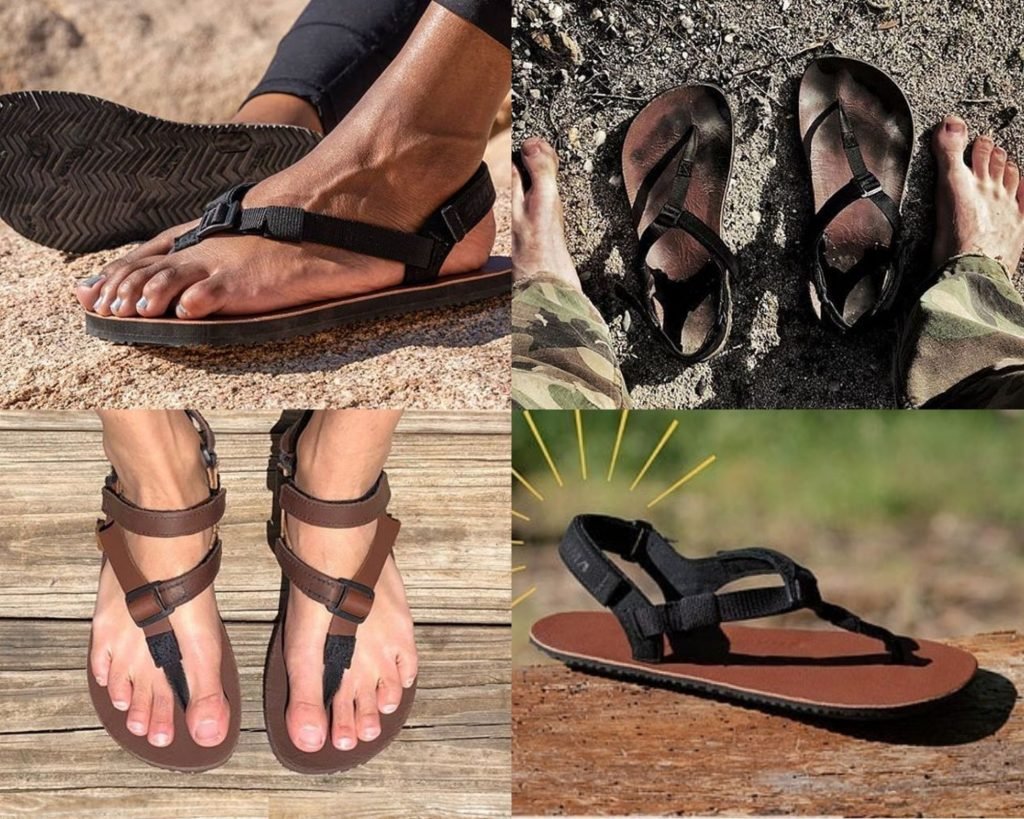 [ Adult | Fast Shipping | Vegan Options ]
Shamma Sandals is a running sandal company that uses velcro adjustments, making it even easier to get a perfect fit. With lots of different options, including some nice leather ones and extra thick sole options, you can use Shamma sandals for just about anything (not just running). Like the above sandal options, they are very durable and comfortable.
You can read my full review here and get 10% off with my code ANYASREVIEWS
---
11. Unshoes Footwear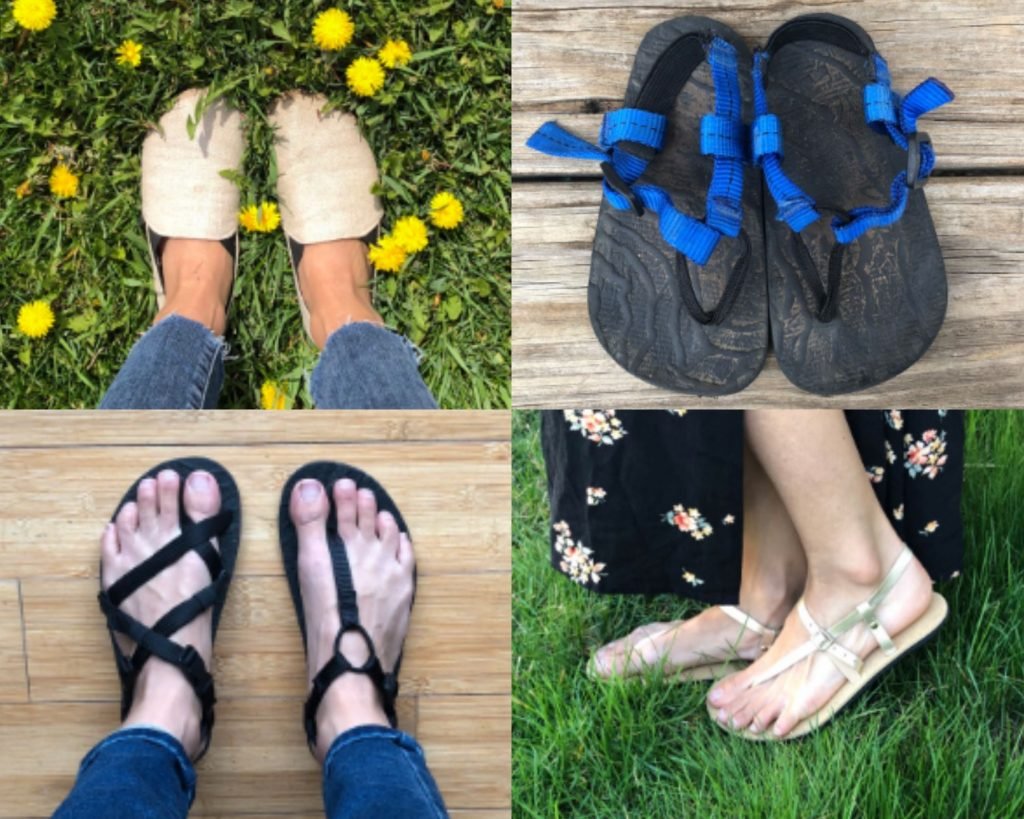 [ Adult | Kids | Custom Options | Vegan Options ]
Unshoes is a small business that has my heart. They hand make shoes for men, women, and children all with a natural foot shape and thin sole. Unshoes carries some of the most affordable barefoot sandals out there as well as one of the dressiest women's sandals. Get 10% off with code ANYA
Here you can read all my Unshoes Reviews.
---
12. Runner Ups – You want a few more? Ok, here are a few new barefoot shoe brands that are showing lots of promise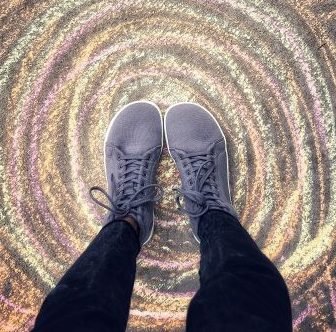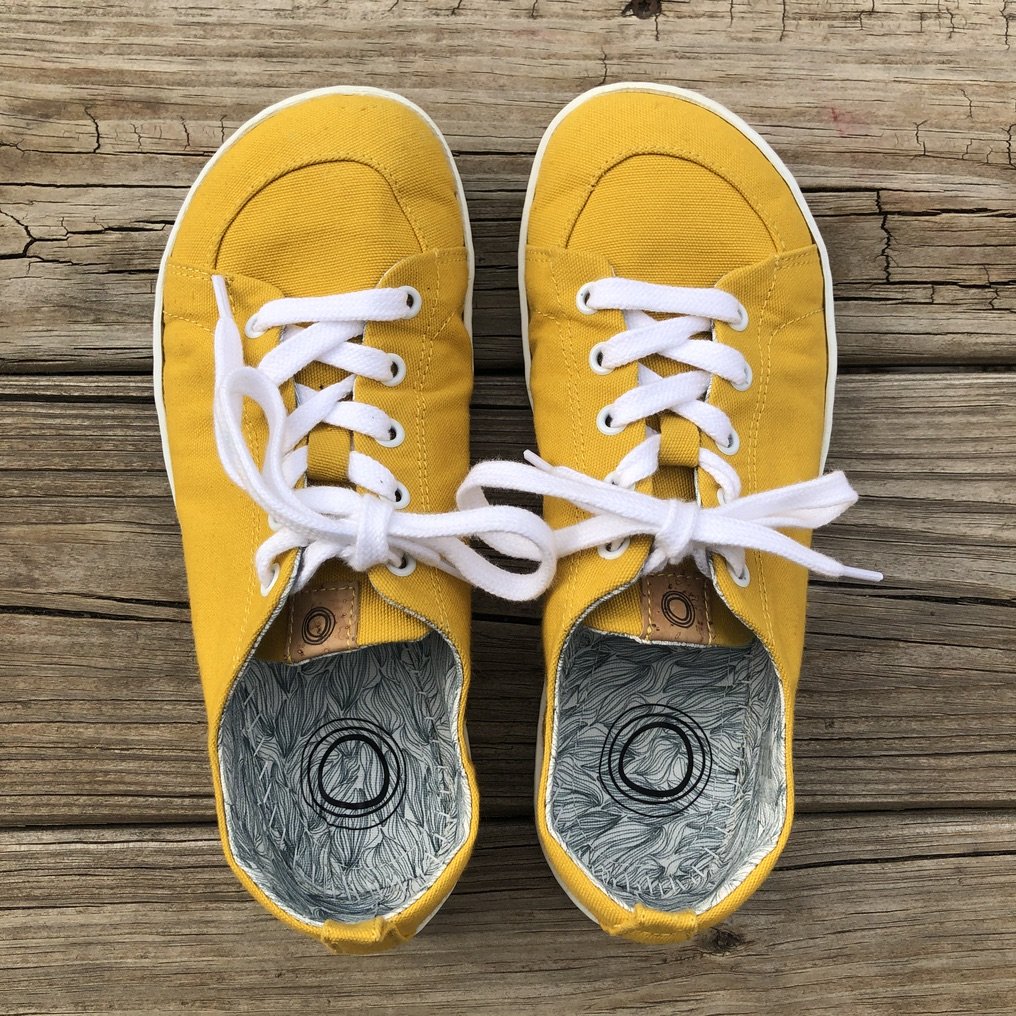 Mukishoes – This brand releases new styles each season, and they are consistently light as a feather and extremely flexible. I also absolutely love the style of them. Use code ANYAMUKI for 10% off, and you can read more about the brands in this in-depth Mukishoes review.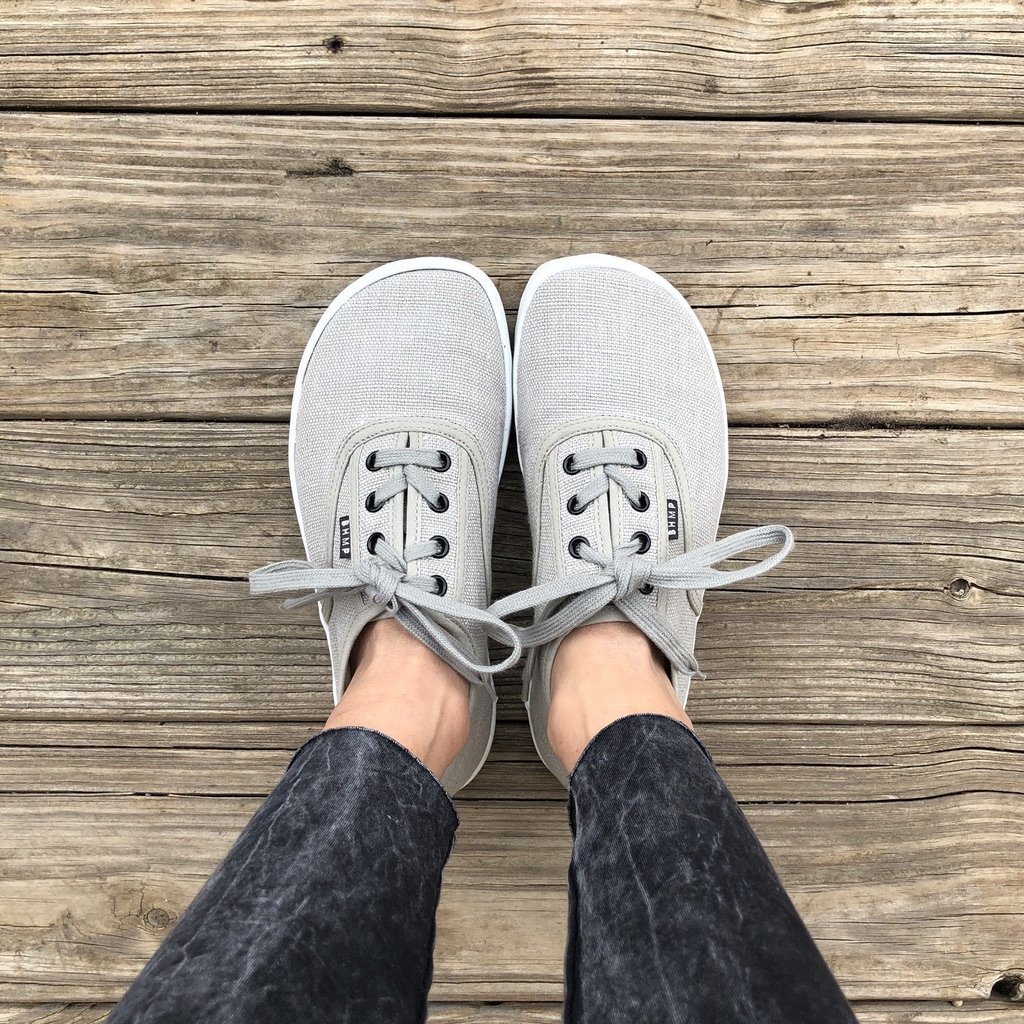 Bohempia – A growing brand with only some options made barefoot friendly, but the ones that are barefoot are great (they even have a wide version). I have the Kolda style and love them. Use code ANYASREVIEWS for 10% off. Also available at Anya's Shop
And my favorite artisan shoemakers. Woot, shop small y'all!
The following are barefoot brands designed and made by one shoemaker.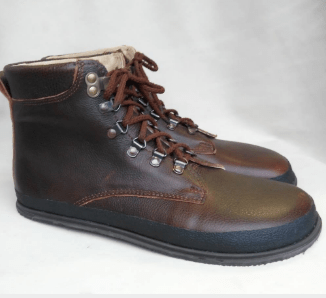 Still want more info about minimalist shoe brands? Check out my Barefoot Shoe Finder for an even more extensive list of brands throughout the world.
You'll also like my Shoe Lists for barefoot brands in specific categories and styles (like barefoot sneakers, or ballet flats). And be sure to hit up my ever popular Affordable Barefoot Shoes.
Are you new to barefoot shoes? Check out this resource page to get started.
What barefoot shoe brand is your favorite? Comment below with your top picks!