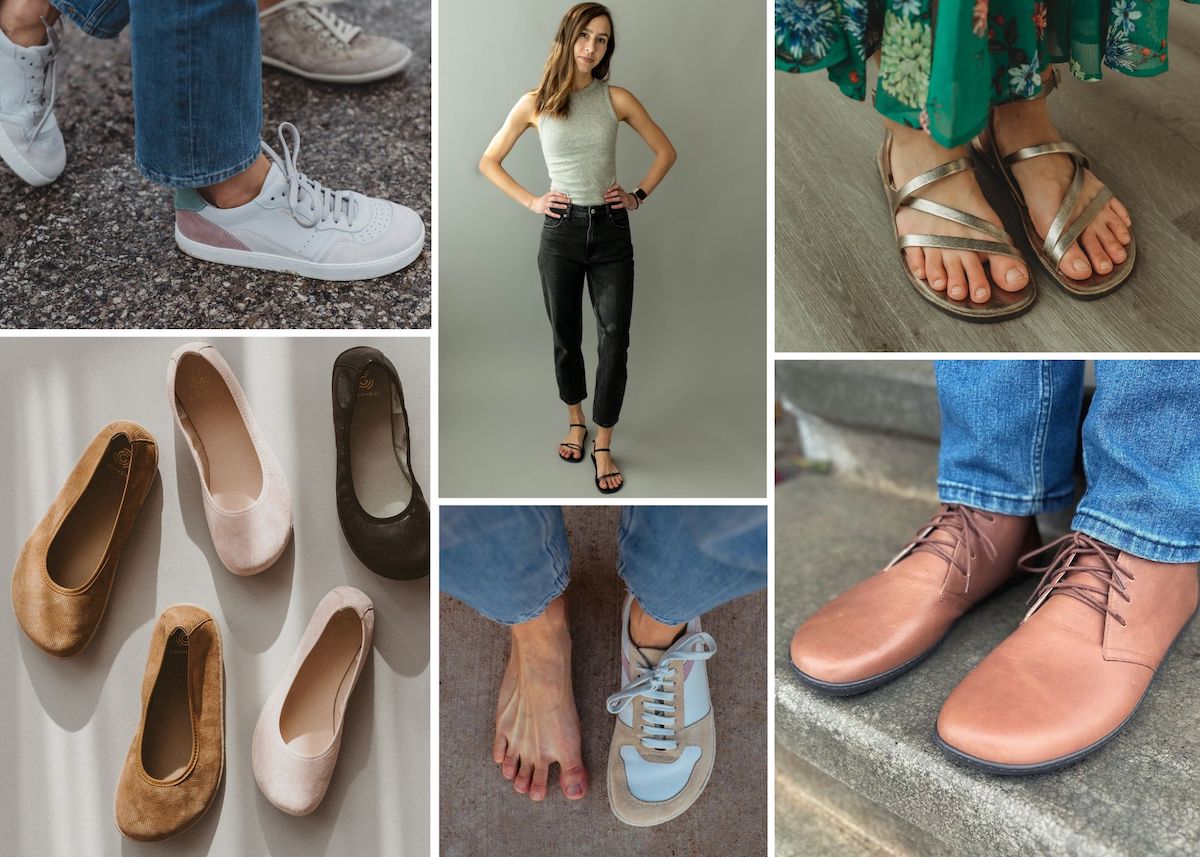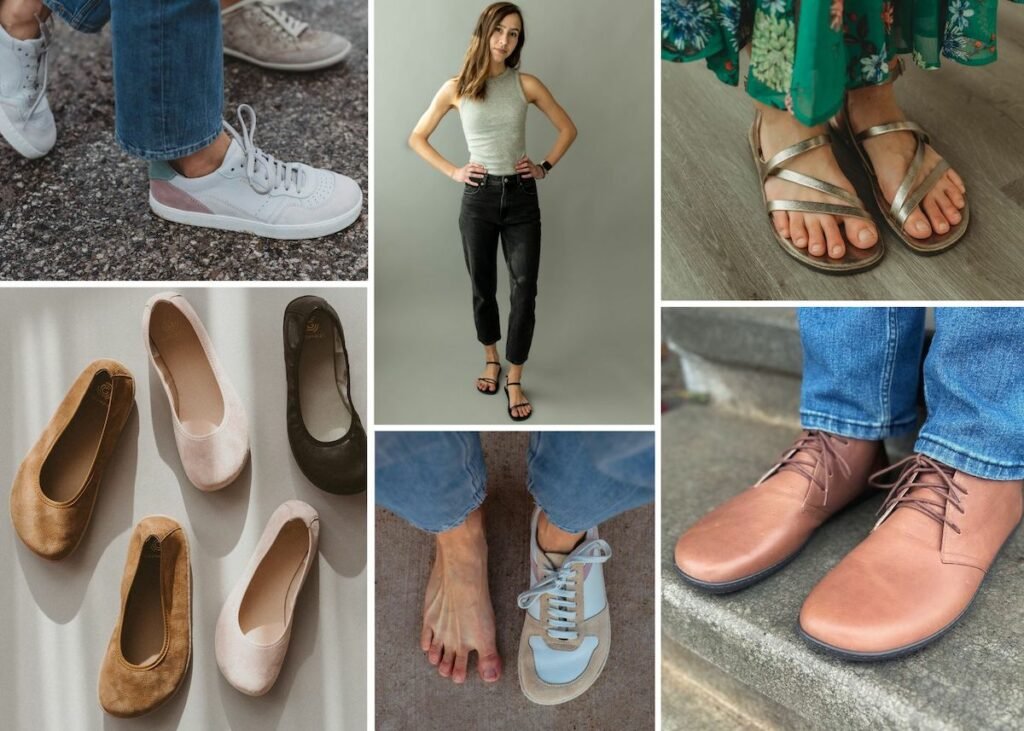 Groundies continues to wow me. This spring they brought back old favorites, added more beautiful dress shoes AND introduced a wide version! Find here an overview of everything you need to know about Groundies barefoot shoes this spring and summer.
Use code ANYASREVIEWS to get 10% off your Groundies purchase until April 21.
Groundies Now in Wide!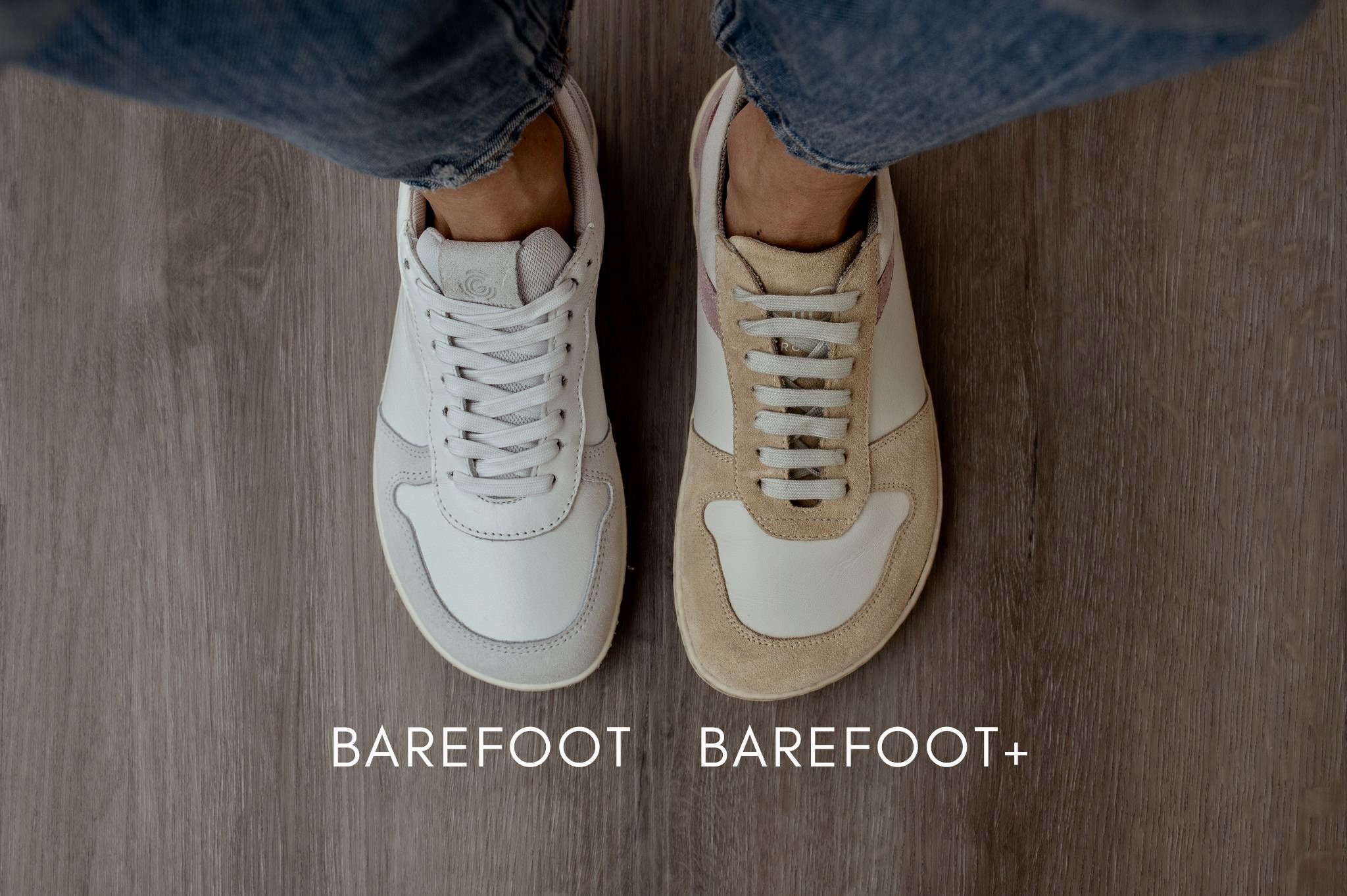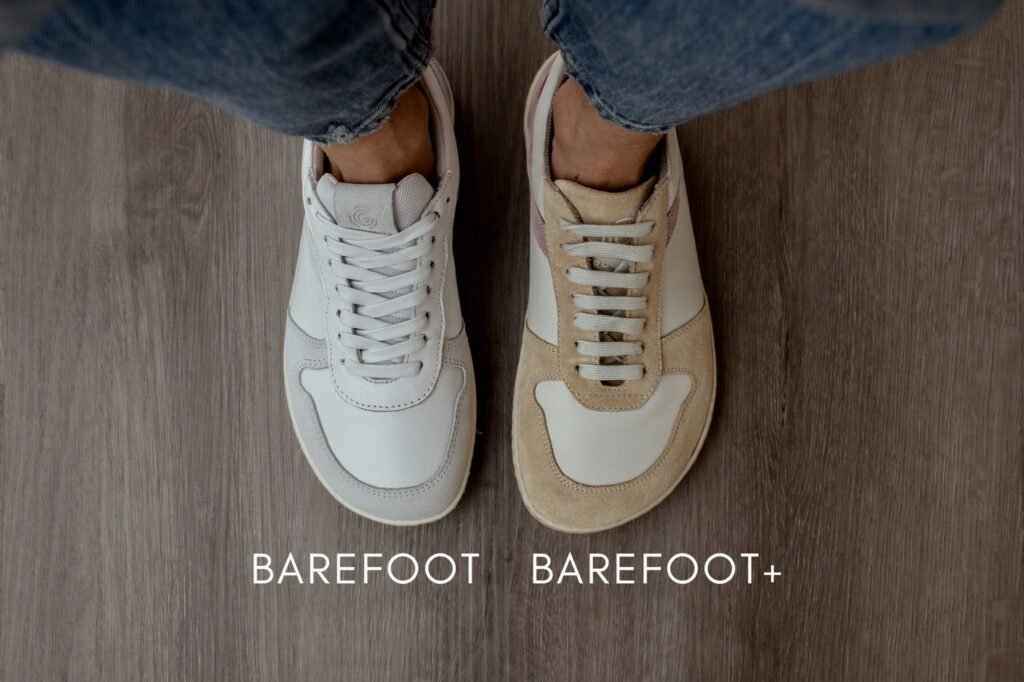 Groundies previously had one barefoot shape that fit medium width feet best, but they have just released a new sole with an extra wide fit! It's called Barefoot+, and several of Groundies most popular models will be available in it this spring!
They are not only wider across the ball of the foot, but they are also wider in the toe box. This is perfect for people with an extra wide toe splay or who want to be able to wear toe spacers inside their shoes.
How Wide Are They?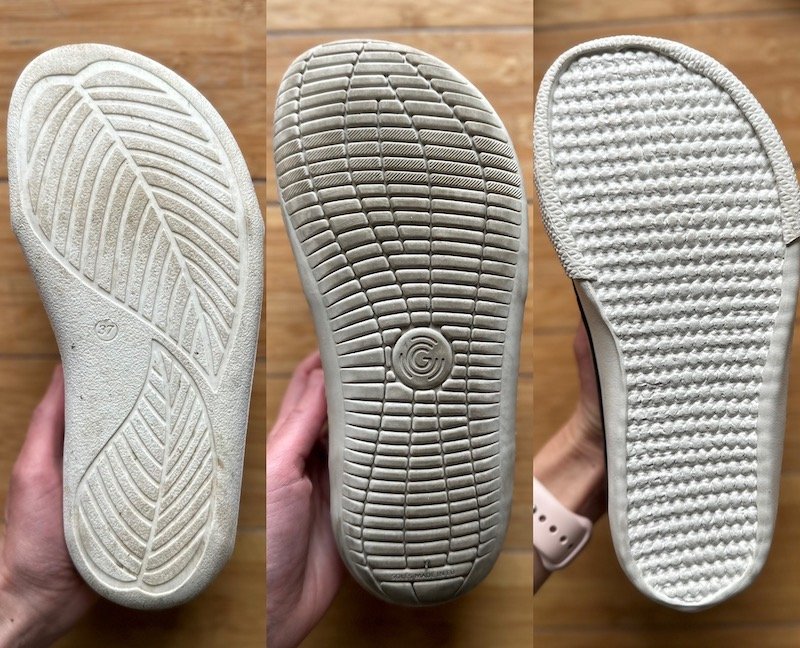 I have reviewed many barefoot shoes in my time, and the Barefoot+ line from Groundies ranks as one of the all time widest. They are wider throughout the entire shoe and a little longer than their Barefoot counterparts in the same size, so if you have particularly narrow heels I recommend the lace up shoes instead of the ballet flats.
You can check the Groundies size chart for width measurements, and you can read my FAQ if you'd like guidance on how to interpret a size chart. Width measurements tend to throw people off, so I recommend check it out if you're confused.
*Groundies also has a "Regular" fit line with a more tapered toe box. I don't consider them a true barefoot shoe and don't review them on my site. But if you have narrow toes or don't want to wear wide toe box shoes, they might be a good option for you.*
Groundies Barefoot Shoes Review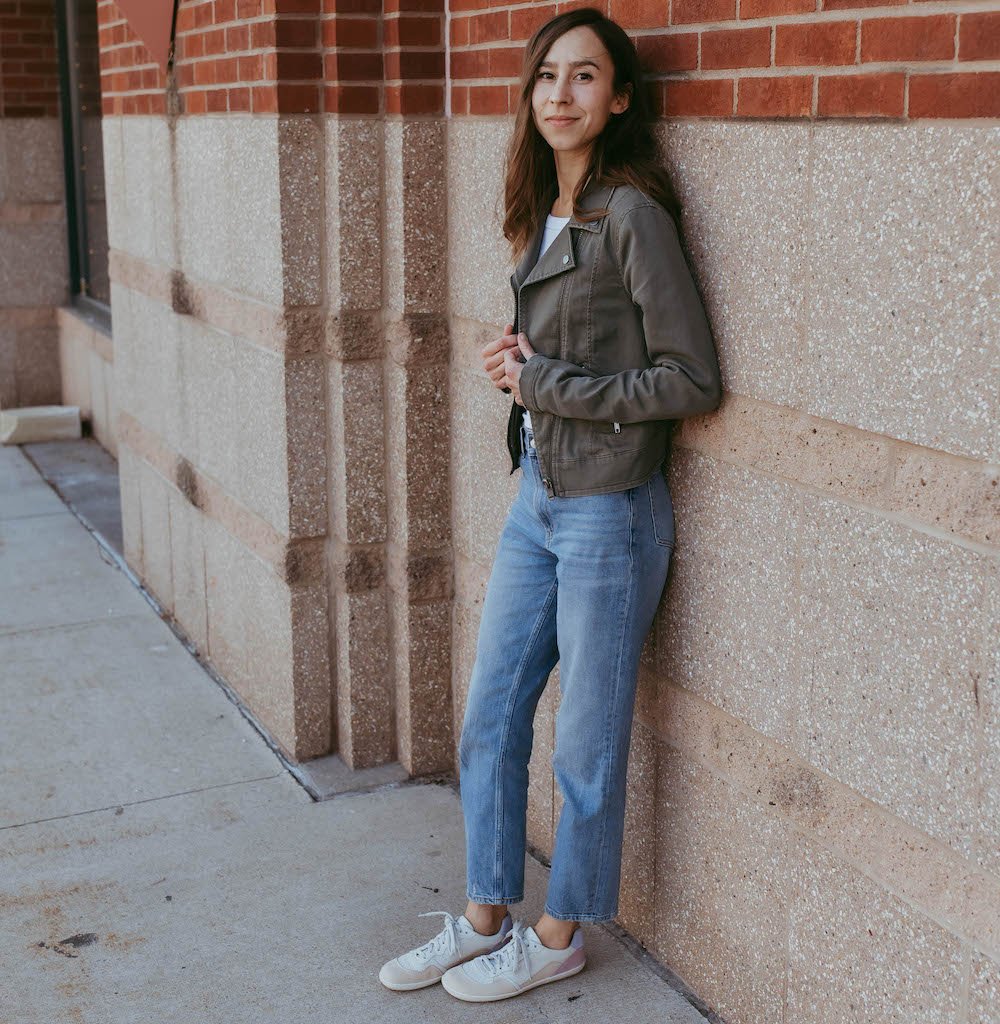 This review will grow throughout the spring! There are more sandals arriving this month that I cannot share yet. 🙂 If you are following my social media channels or are subscribed to my newsletter, I will make sure you know when they get released.
You also might like to know that we will be carrying many of these models at Anya's Shop in the US this spring. If you are keen to avoid overseas shipping, or want to shop multiple brands at once, check us out!
And If you want more background info on the fit, sizing, or ordering process for this brand, please check out my earlier Groundies Barefoot Shoes Review!
Caring For Your Groundies
Spring calls for a soft color palette and delicate textures. When you put that on your feet where, you know, the ground is, there can be problems. Dirt problems. I highly recommend a shoe protectant spray like Carbon Pro on many of these shoes. If you treat them first, then it's easy to brush dirt off with a shoe brush. It's how I keep my fancy schmancy shoes looking fresh!
Keep in mind that suede and nubuck are harder to keep clean than finished leather (which is more easily wiped down), but I usually treat both.
Alright, let's dig in. Here are the deets on the newest Groundies barefoot shoes.
Sneakers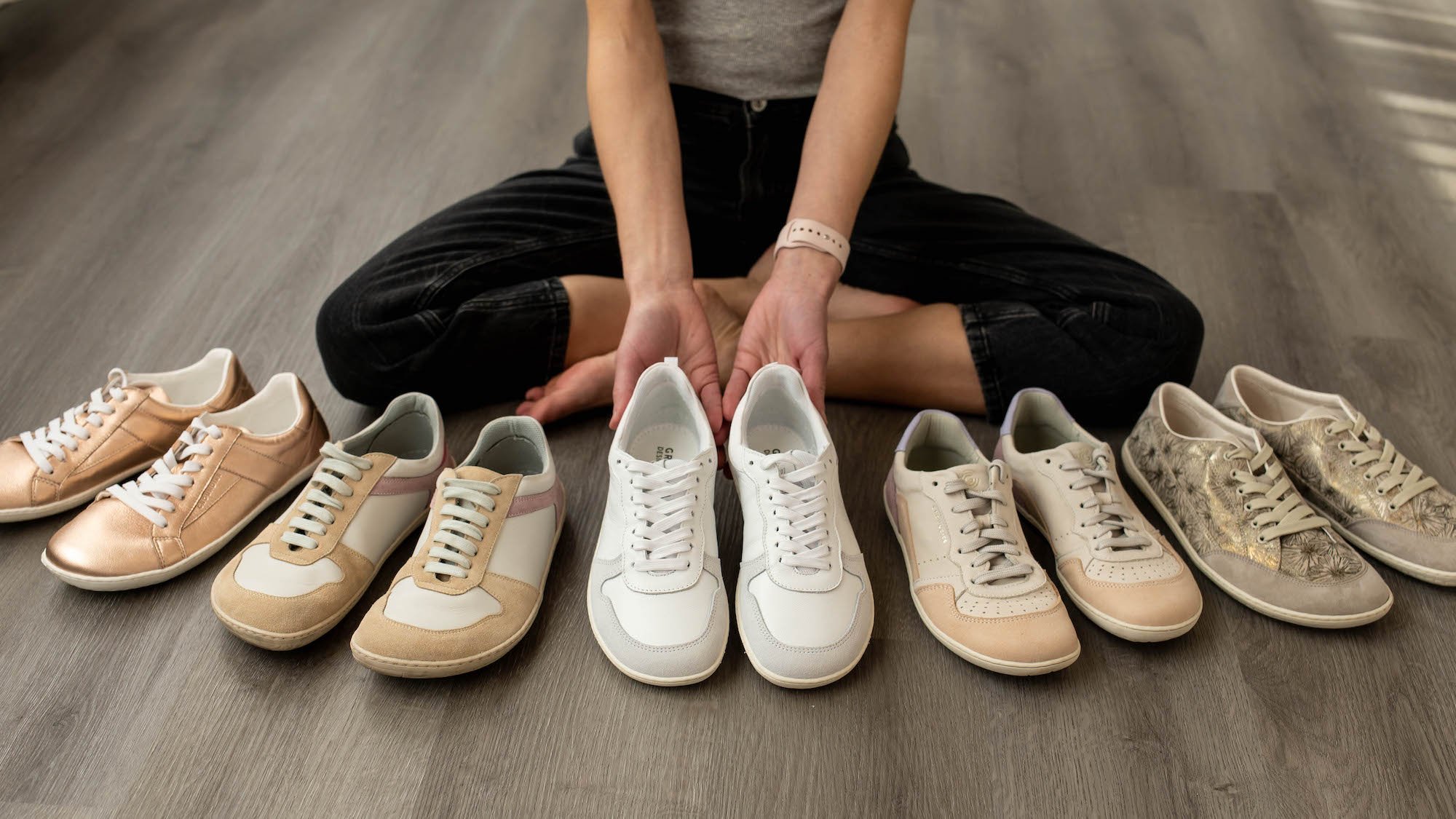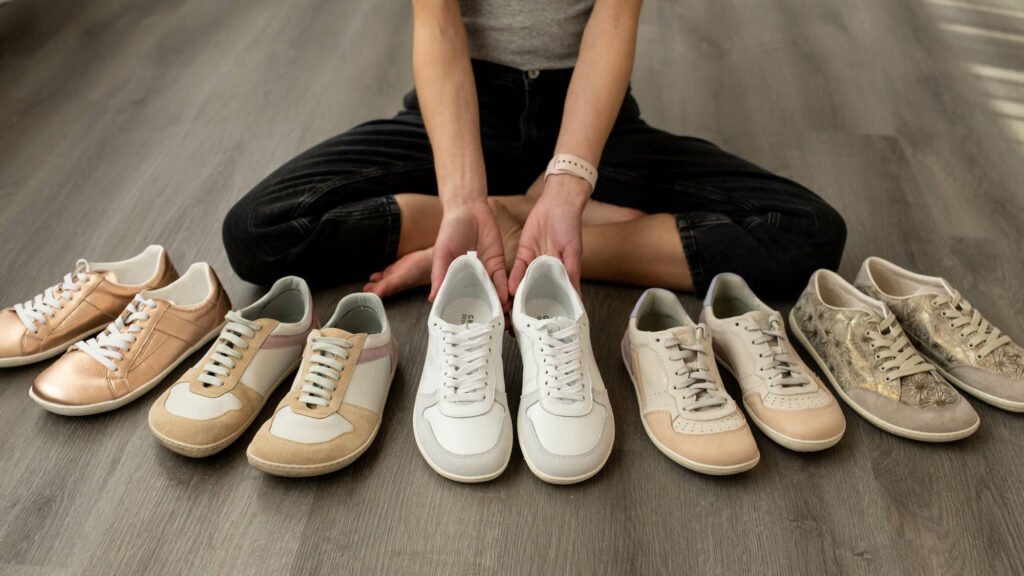 The main difference you will find between Groundies sneakers is their sole.
The GO1 sole visually looks thinner, is more flexible, and feels wider. They also fit closer around the heel and arch.
The GS1 sole looks more like a traditional sneaker (the walled sole is an illusion), and they feel slightly less flexible and narrower because of the extra rubber on the sides. GS1 soles have a higher volume fit too.
Sizing is consistent for Groundies sneakers regardless of the sole – I wear a size 37 in all of mine.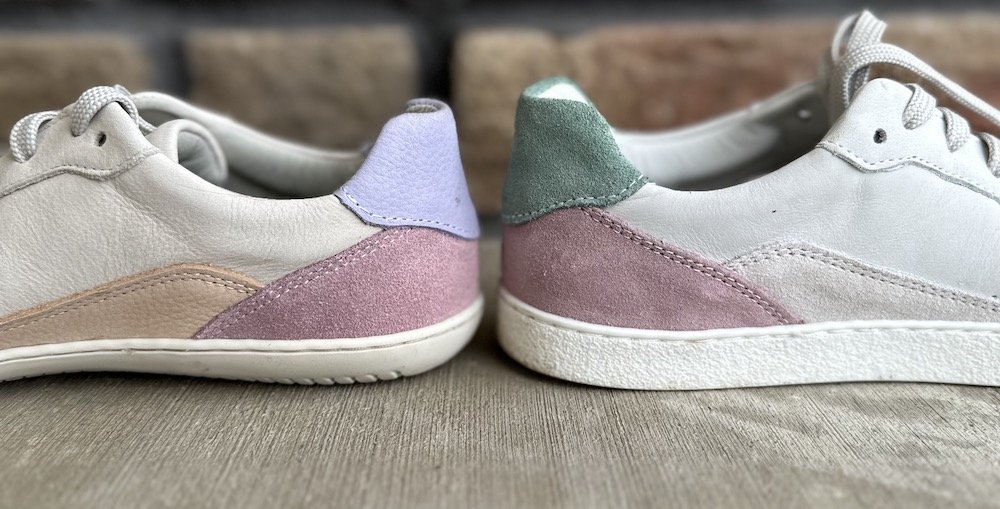 I am so excited that Groundies has brought back a whole line of sneakers on their original GO1 sole, which is the most flexible, comfortable sole they make.
Nova
Womens | Barefoot | GO1 + GS1 Sole
The Nova is Groundies best selling sneaker. For the first time, you can get it on their GO1 sole as well as GS1. While the GS1 sole looks really cool, you can't beat the comfort of the GO1. It feels wider and is more flexible, so for barefoot purists it's a home run. But for people new to barefoot shoes, the Nova GS1 is a also great choice. The GS1 also fits higher volume. I LOVE the color accents on these.
Nova does not come in Barefoot+ as of now. We sell select Nova colorways at Anya's Shop.
Amsterdam
Mens & Womens | Barefoot & Barefoot+ | GO1 Sole
The Amsterdam comes in this pretty metallic floral and a neutral burnt orange color. The toe cap helps to disguise scuffs, and they are soft and comfortable. Like all Groundies sneakers on the GO1 sole, they are soft from the first wear.
Orlando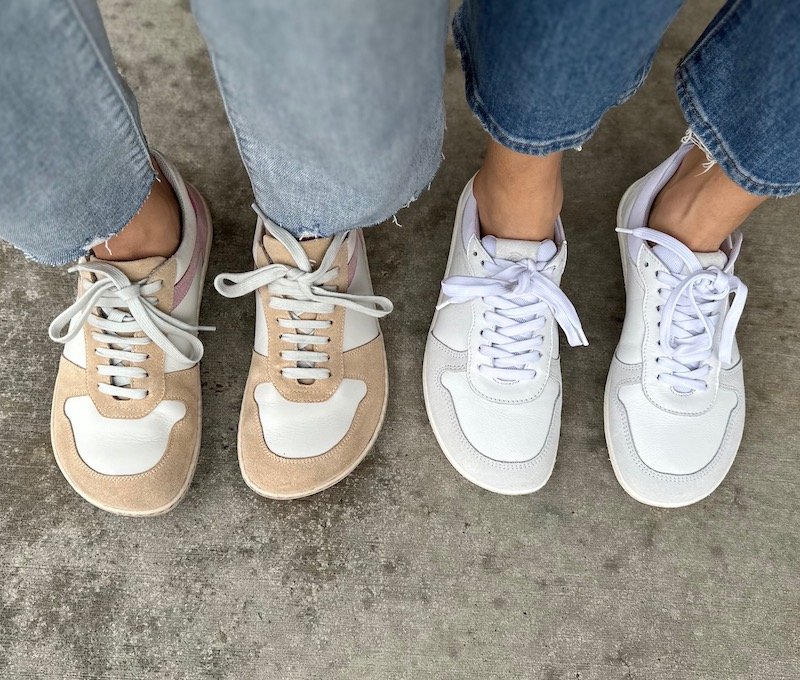 Mens & Womens | Barefoot & Barefoot+ | GO1 Sole
The Orlando sneaker is not new to Groundies, but for the first time they are now available in Barefoot+ in the beige/pink colorway in women's sizes. This sneaker is retro-inspired but fresh. You can't go wrong with the Orlando!
Melbourne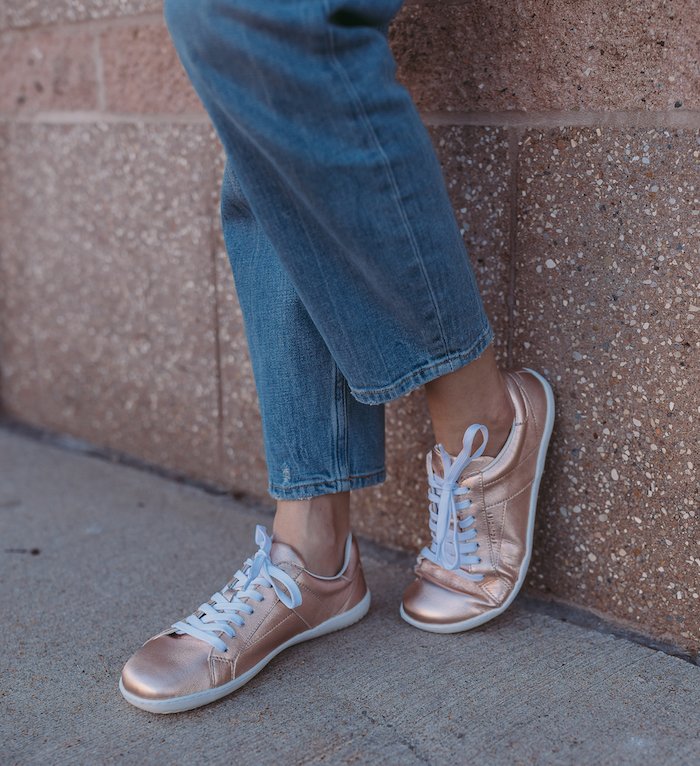 Mens & Womens | Barefoot & Barefoot+ | GO1 Sole
Melbourne sneakers, formerly known as Ibiza, are soft leather sneakers that come in ROSE GOLD! You can find the metallic version in Barefoot+, and this sneaker also comes in black for men.
They have a soft padding around the ankle and are immediately comfortable from the first wear. I also found the metallic to stay bright and not scuff easily, which is great news.
We will be selling Melbourne in Rose gold in Barefoot and Barefoot+ at Anya's Shop.
Brooklyn
Mens & Womens | Barefoot | GS1 Sole | Vegan
The Brooklyn comes in a high and low top. Reminiscent of classic American sneakers, these are perfect for Converse lovers who want a wider toe box. While I tend to fit better in the GO1 soles because my toes are wide, I love this sneaker! They just look so cool, and the upper is pretty soft so I'm still finding them comfortable.
We are selling Brooklyn High in black at Anya's Shop this spring.
Dress Shoes
Groundies does dress shoes very well, so it's wonderful news that they've added more ballet flats and lace up dress shoes (for men & women) this spring!
Lily
Womens | Barefoot & Barefoot+
The Lily is your classic barefoot ballet flat. They come in a variety of colors and textures, with two (brown and black) in Barefoot+. They are perfect for spring dresses or as a year round closet staple and are one of my favorite barefoot ballet flats because they are so light and soft.
Lily Barefoot+ is quite wide through the entire flat, so if you have narrow heels they might slip off. I fit better in the Barefoot Lily (not the wide version) because of this. But for Samantha, shown above wearing lily brown in Barefoot+, they are perfection.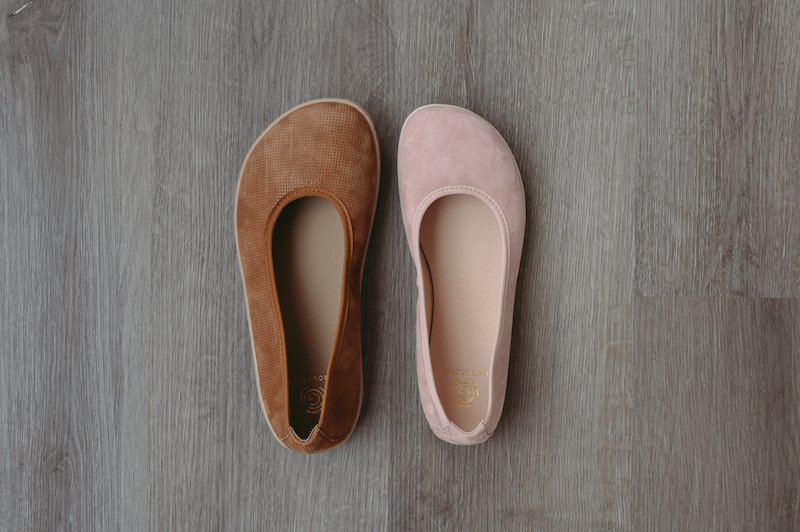 Lily Classic (black) has a more secure fit and I find them wonderful on my narrow heels. Lily Soft (light pink and blue) is indeed the lightest, softest of the bunch but they want to slip off me a little more than Lily Classic. They are still 100% wearable, but if I were to take off running or bust a move they might go flying.
We are carrying Lily Classic in Barefoot and Barefoot+, Lily Soft in pink and blue, and Magnolia in brown at Anya's Shop this spring.
Milano
Mens & Womens | Barefoot & Barefoot+
Milano is a timeless style from Groundies – they have a versatile fit, work for masculine and feminine styles, and can be dressy or casual. They come in a variety of colors, some more casual than others.
You're not likely to find a more comfortable dress shoe, except maybe the Palermo, which is a low cut version.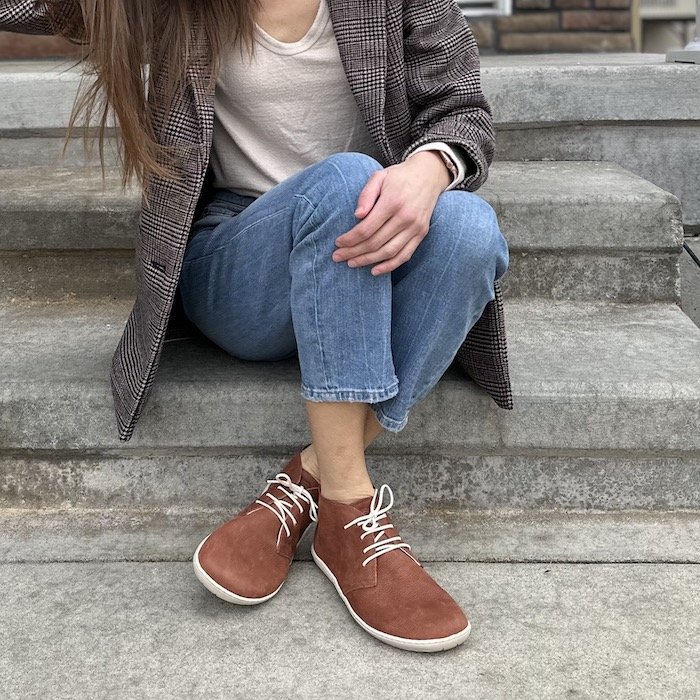 We will be getting Milano Soft in Cognac in Barefoot width, and Milano Soft Black in Barefoot and Barefoot+ at Anya's Shop.
Palermo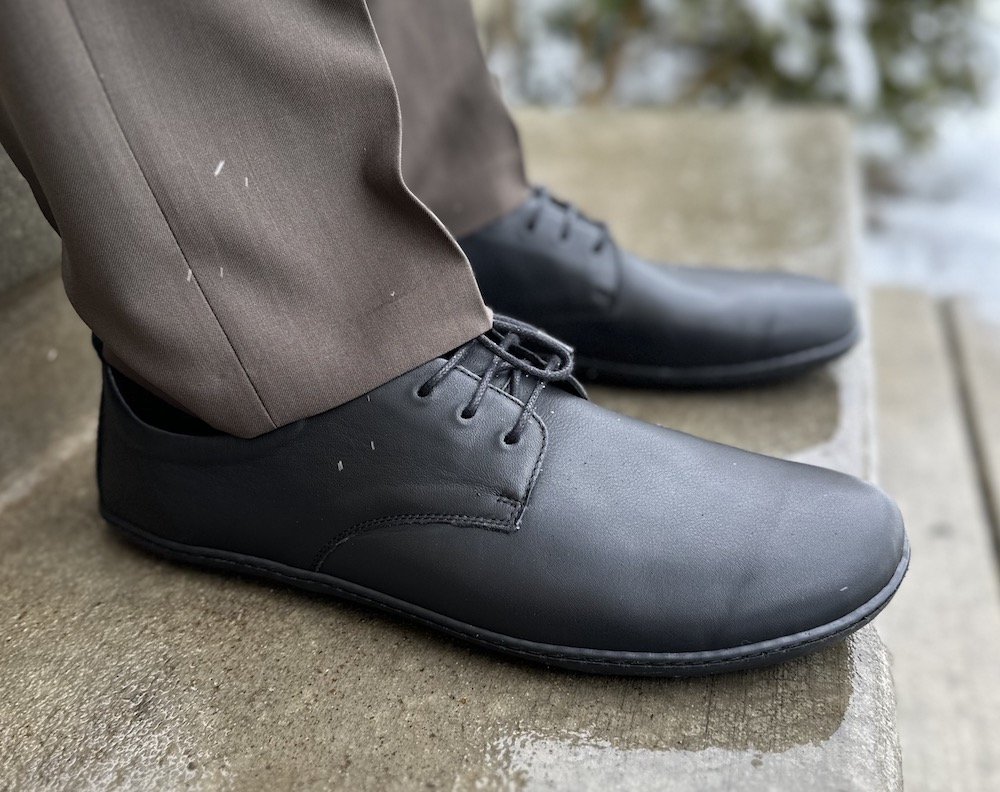 Mens | Barefoot & Barefoot+
We loved the Palermo when it was first released a few years ago (read our original Palermo review here), so we were excited to see it come back! These have to be some of the most comfortable barefoot dress shoes around, without sacrificing on style. And the new version doesn't get as wrinkly as before!
We are getting black Palermo in both widths at Anya's Shop.
Sandals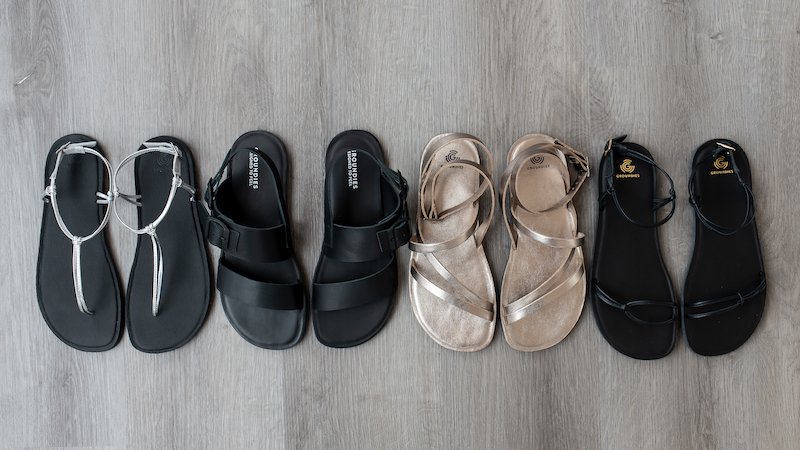 Only a couple of the sandal models that will be available this spring are available currently, but I will update this section as the rest get released!
Florence
Womens | Barefoot & Barefoot+
The Florence sandal is feminine and strappy, with a Greek inspired design. The wrap around ankle strap gives a little extra security, but these sandals fit on the high volume side. I wish the strap over the arch was adjustable! As is, they are loose on me and my foot wants to slide forward. They would be better suited for someone with a higher arch. Sad for me, because they are stunning!
We will have Florence in bronze, black, and beige at Anya's Shop.
Verona
Womens | Barefoot
These chunky sandals are inspired by the puffy sandal trend. I tried them on last fall when I visited Groundies, and I found them comfortable but not really my style. I know some of you will be stoked about this model! The back strap is connected by an elastic piece on both sides, otherwise there are no adjustments. That means they are easy on and off, but will not suit extra high or low volume feet well (they'll work best for an average foot type).
Stay tuned for more pretty sandals from Groundies!!
Conclusion
Groundies has delivered on beautiful barefoot shoes for spring that fit a variety of foot types and work for all occasions. Woohoo! And don't forget you can use code ANYASREVIEWS for 10% off until April 21.