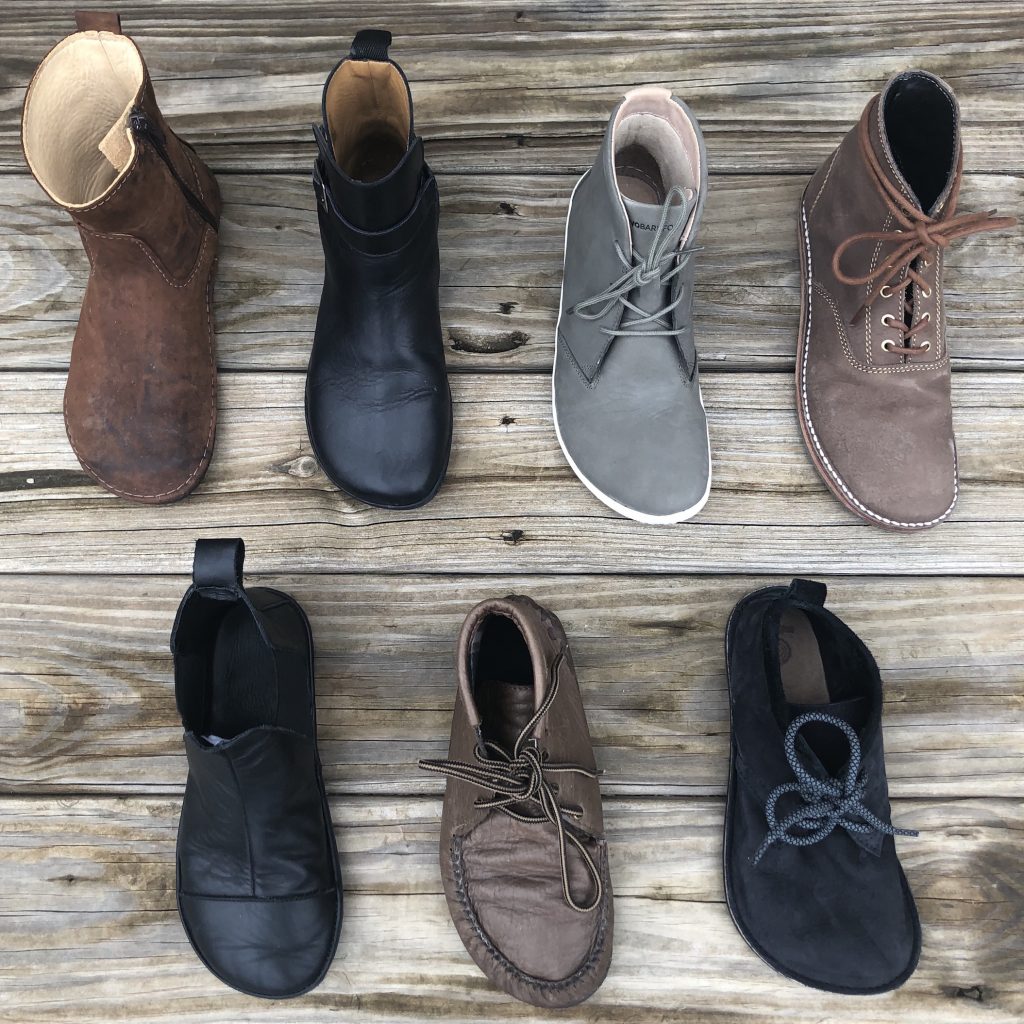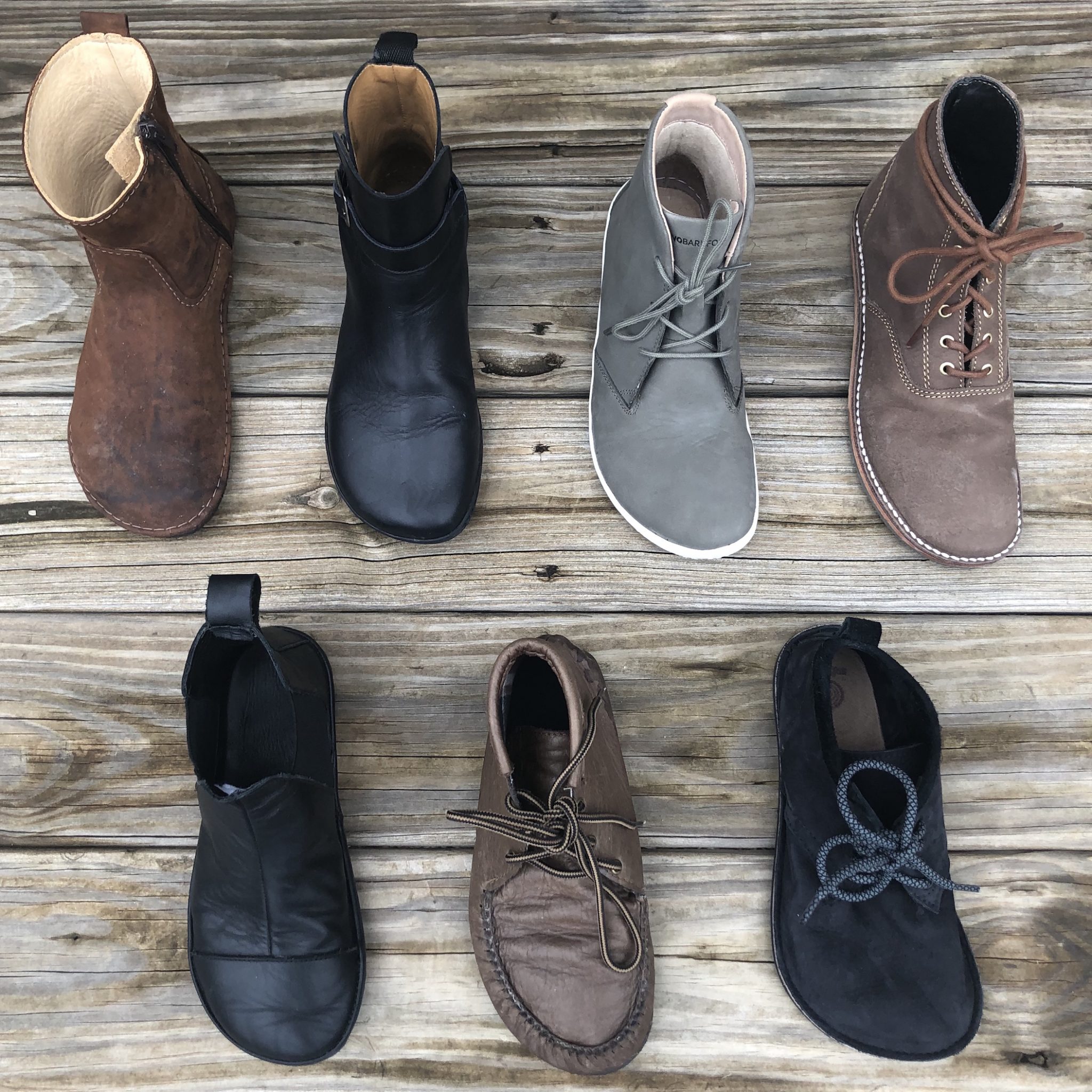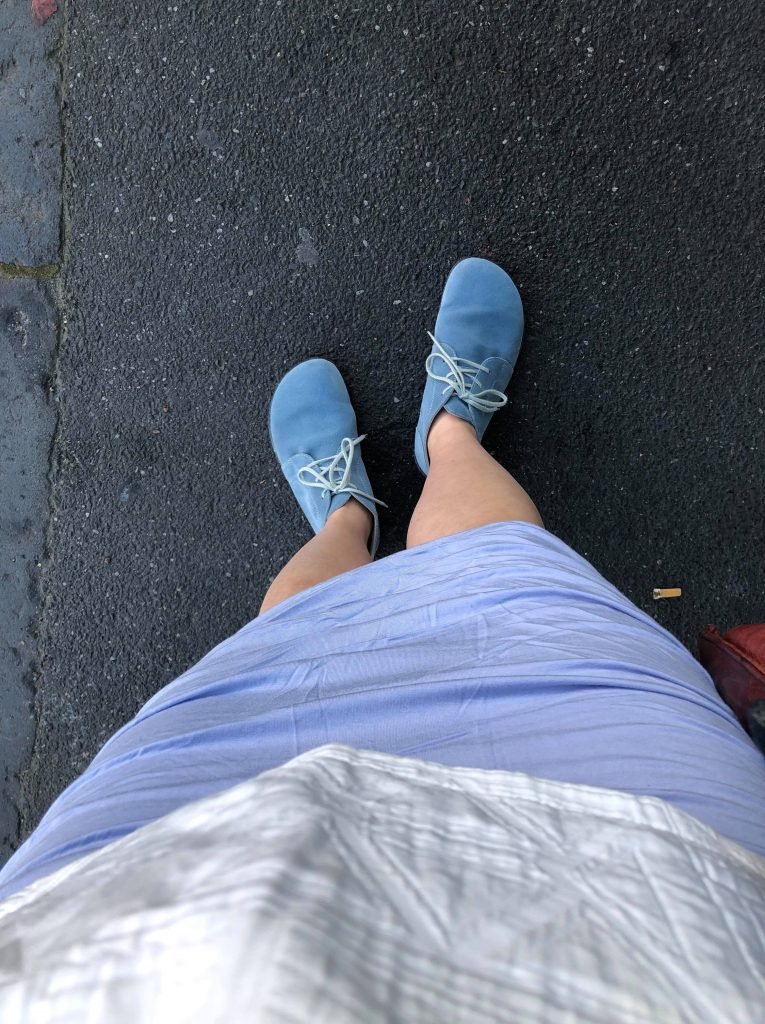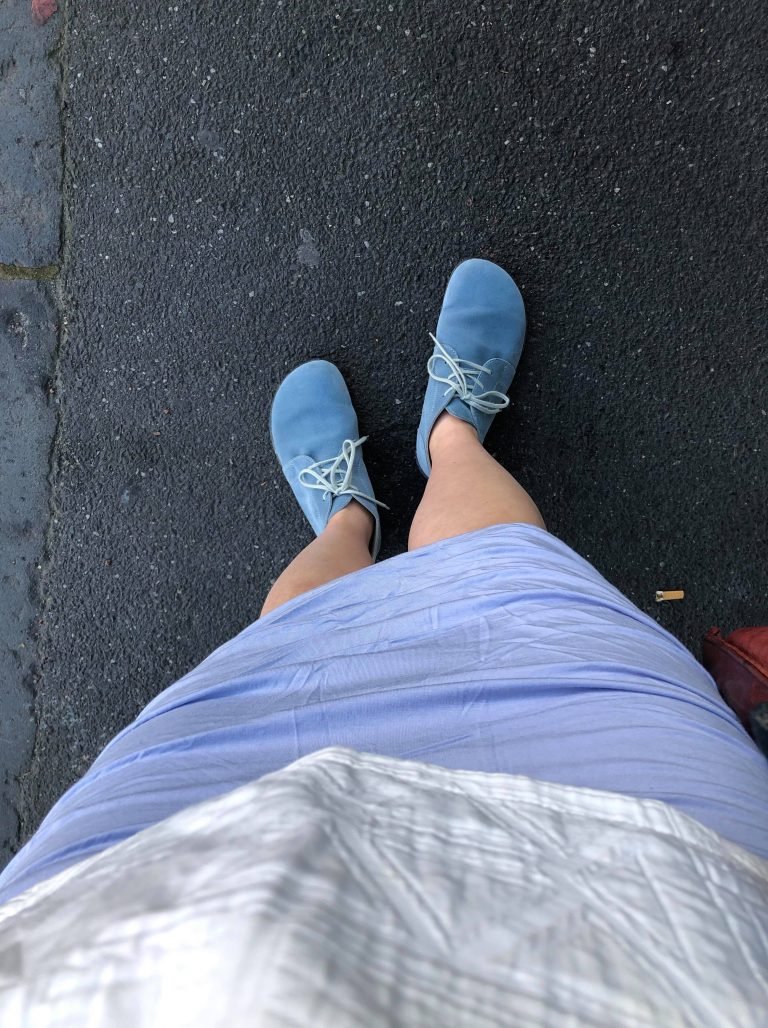 We of the minimalist shoe community are lucky to have quite a selection of boots available to us (see here). So you're sure to find something that matches your life and style. But, because we're just a niche group, and barefoot boots look different from what's "in style," it can be hard to know how to wear them. We're not seeing our shoes in "outfit inspiration" pins on Pinterest, we can't get ideas from the people we pass on the street, and we're definitely not seeing our footwear on the big screen.
Further complicating things, is the fact that boots are extra chunky. All boots are bulkier than regular shoes, but make them barefoot and they're even more so. So if you've donned your barefoot boots and then been disappointed when you looked in the mirror, you're not alone. But here's the thing. A little determination goes a long way, and it's more than possible to be chic in our healthy boots.
The following are my guidelines for selecting and styling barefoot boots, with a little help from my friends. 🙂
Boot Selection
The first thing to consider when purchasing a pair of boots is what you'll be using them for. This can pretty easily be broken down into two categories: Stylish and Weatherproof.
Stylish Boots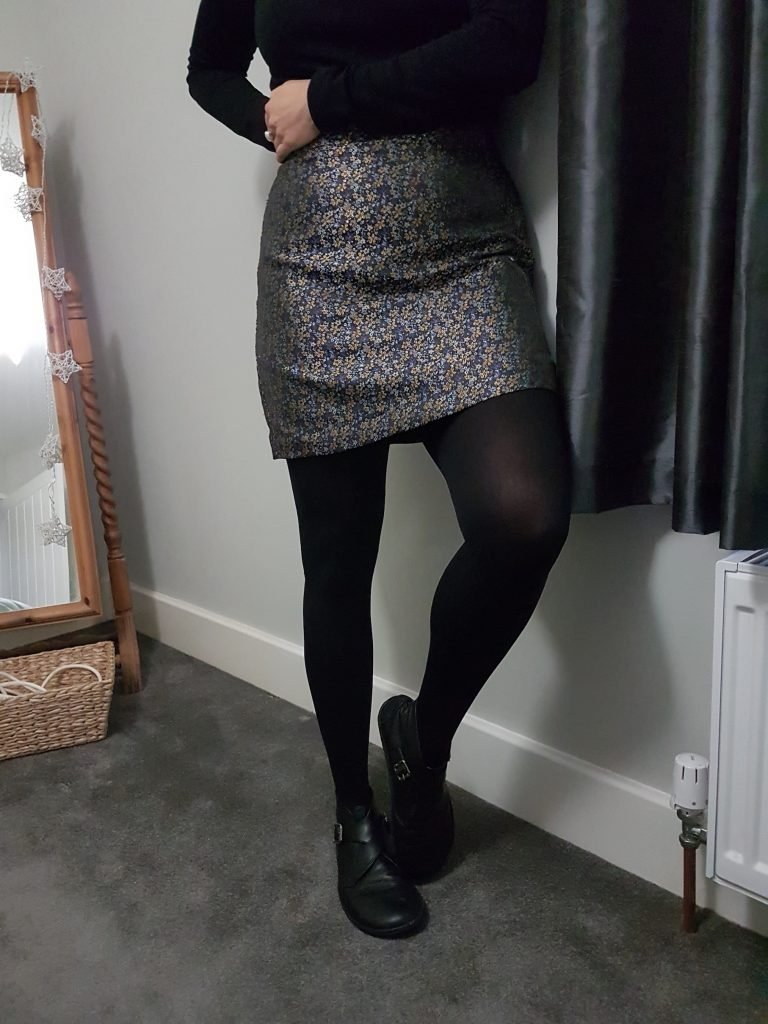 This category encompasses work wear, fancy occasions, nights out, running around town, or anytime you want to look good and don't need a ton of protection from the elements.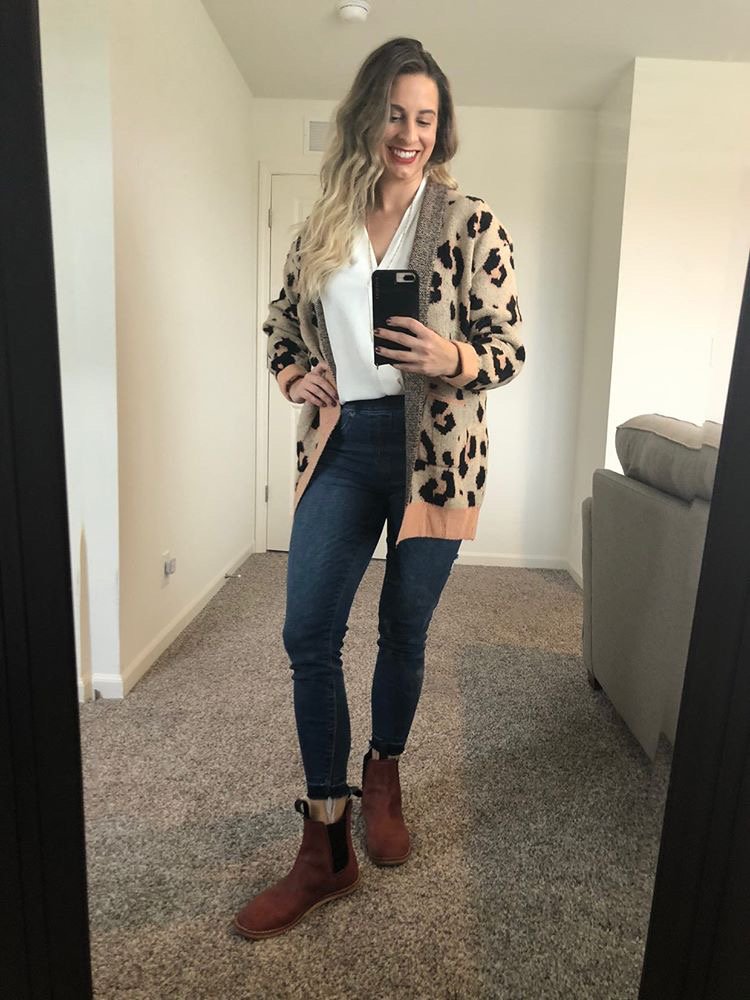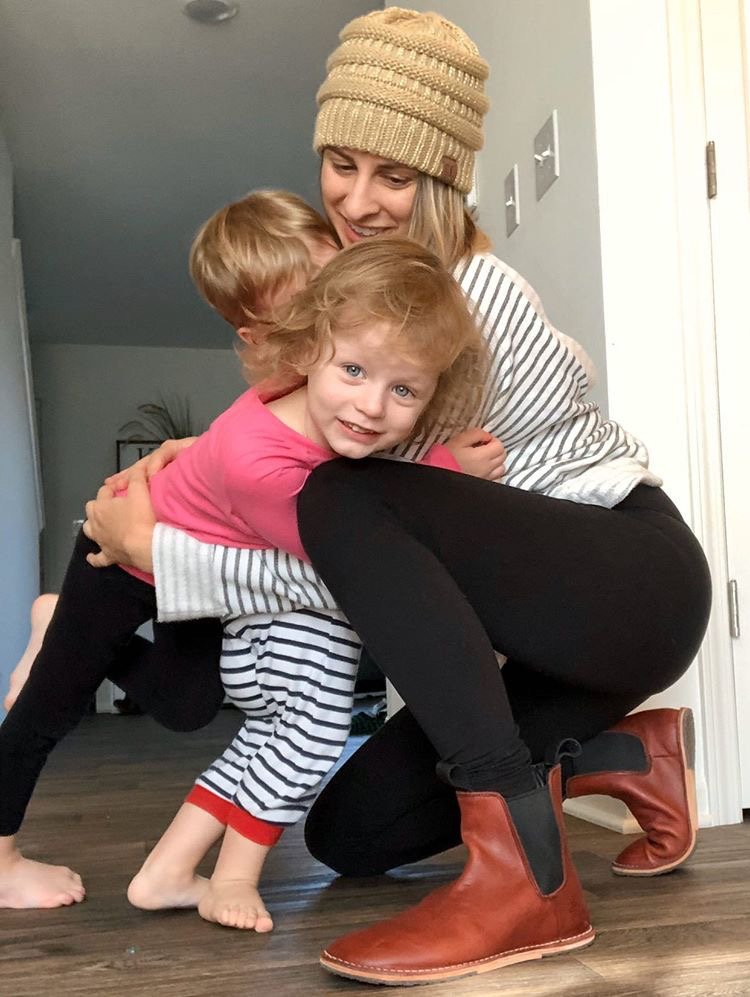 When selecting a boot in this category, the main things I consider are:
Design – My stylish boots have to be cut close to the ankle to work in my closet. Any bulky or wide cut boots are immediately out if I'm looking for style. Subtle, understated design also makes your shoes more versatile and tend to look classier. If you love fun, loud shoes, that's great! Just be conscious of how/when you'll wear them to ensure it's a worthwhile choice for you.
Height – The height of the boot is a feature I never used to consider, but makes a pretty big difference when it comes to styling. Shorter boots cut less of your leg line off, so work better for people with shorter legs. They also are easy to wear with pants, because you don't have to do a ton of rolling to get the hem of your jeans to meet them. For these reasons, I like anklebone-height dressy boots (the exception being riding boots).
Color – Darker colors look dressier, are more versatile, and tend to look narrower than they are. I always go for a dark, glossy leather in my stylish boots so that they can be dressed up or worn casually as I need them. You certainly can get stylish boots that are a lighter color, but it's harder to make them work in dressy situations. Dark colors include brown, black, charcoal grey, burgundy, hunter green, navy blue.
Size – I typically wear this type of shoe without socks (or with thin socks) and go with the smallest comfortable size to keep a streamlined look. Barefoot boots are already wide, so wearing them barefoot allows me to minimize the bulk. Also, I just find it more comfortable.
Personality – Lastly, I want something that looks like me and I LOVE!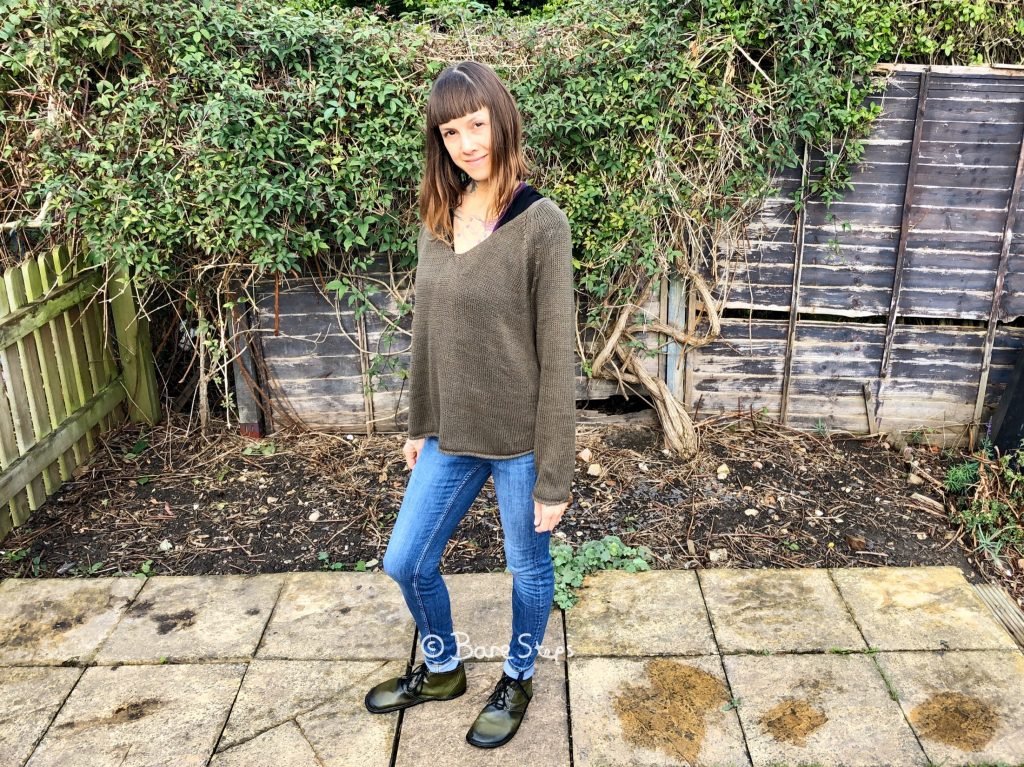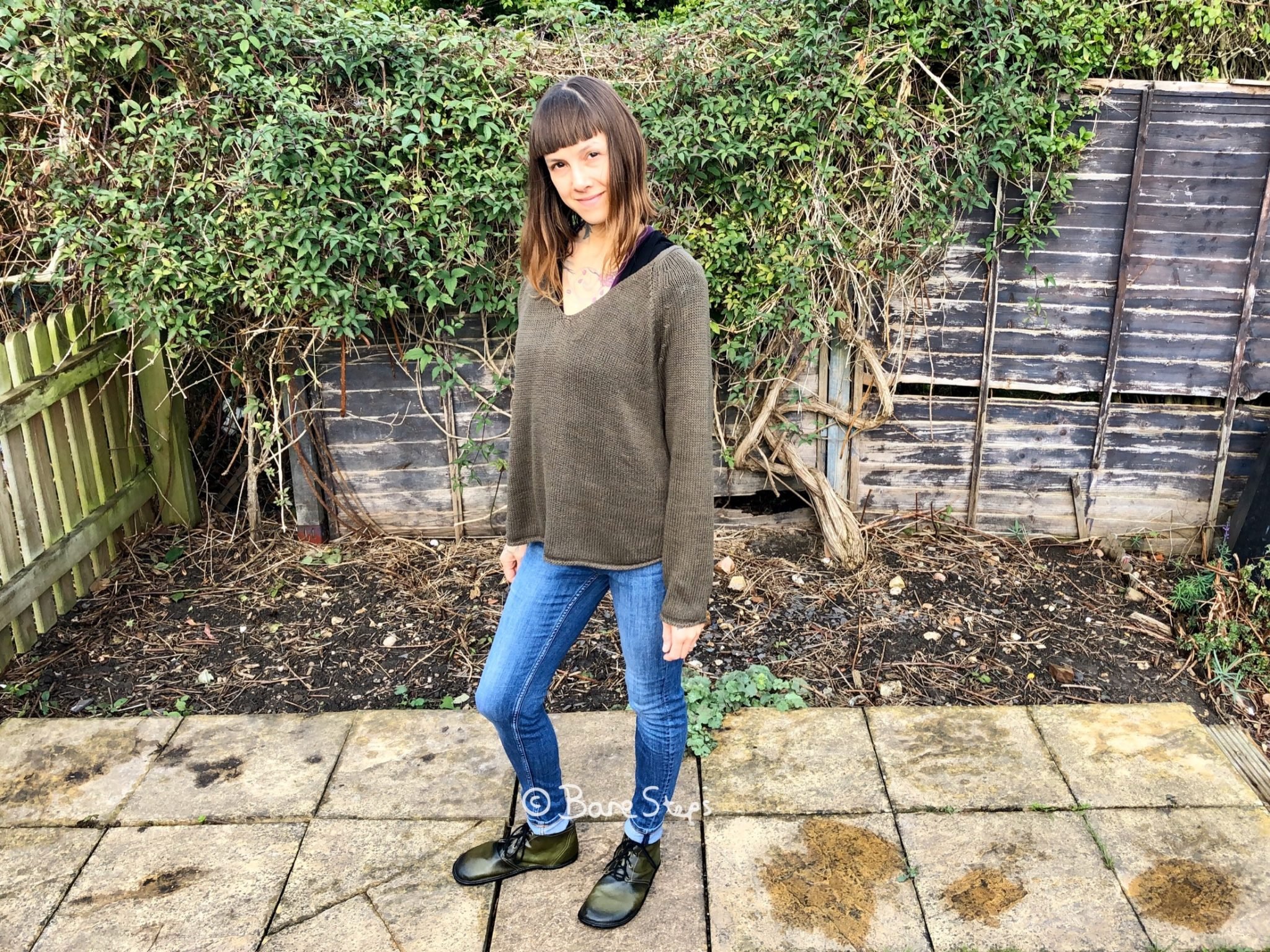 Weatherproof Boots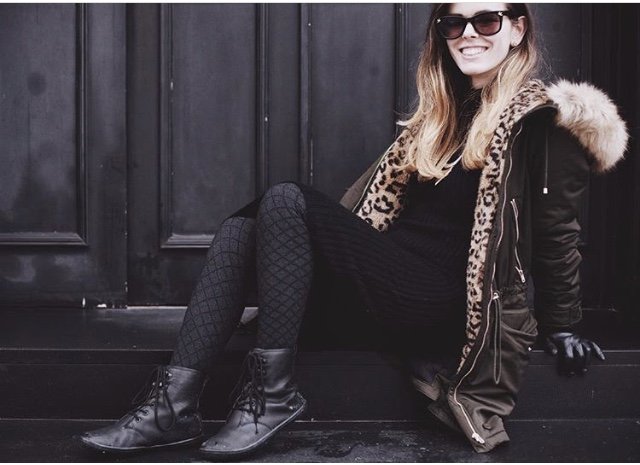 These are the shoes for hiking, shoveling the driveway, and romping in the snow. Style takes a backseat to functionality here, but you still want something you can wear in public and feel good about.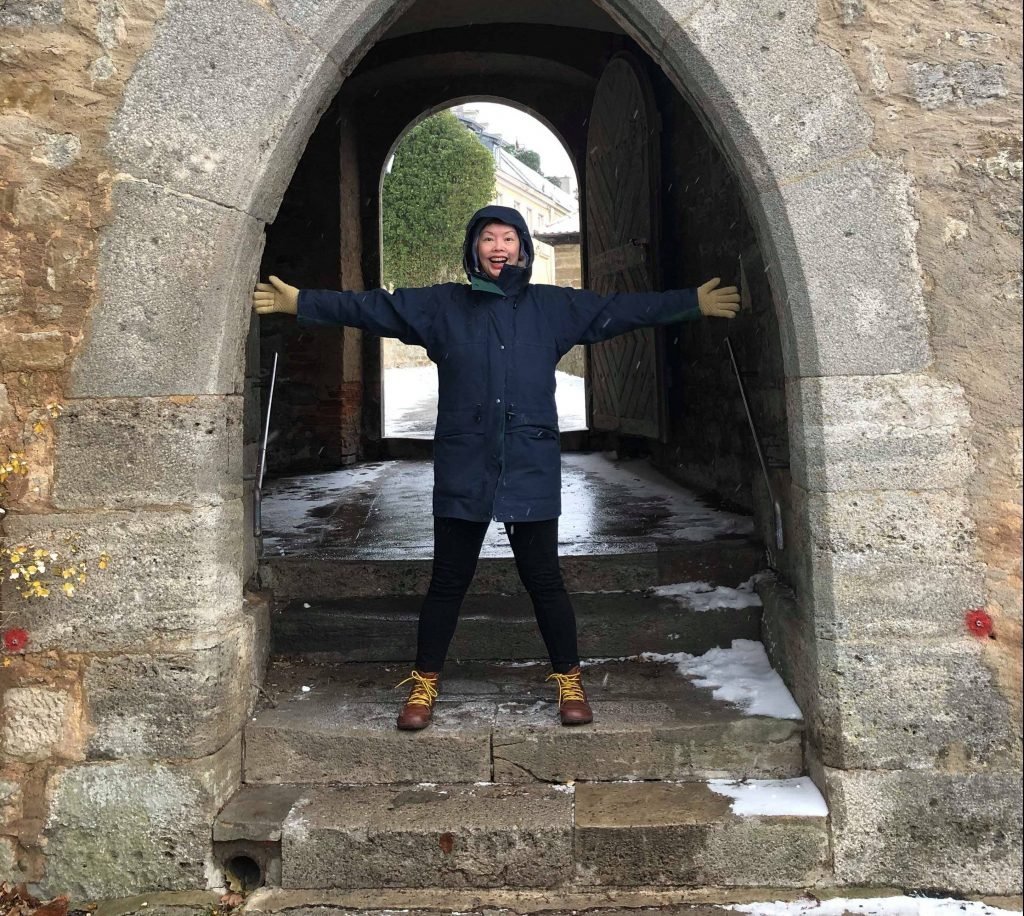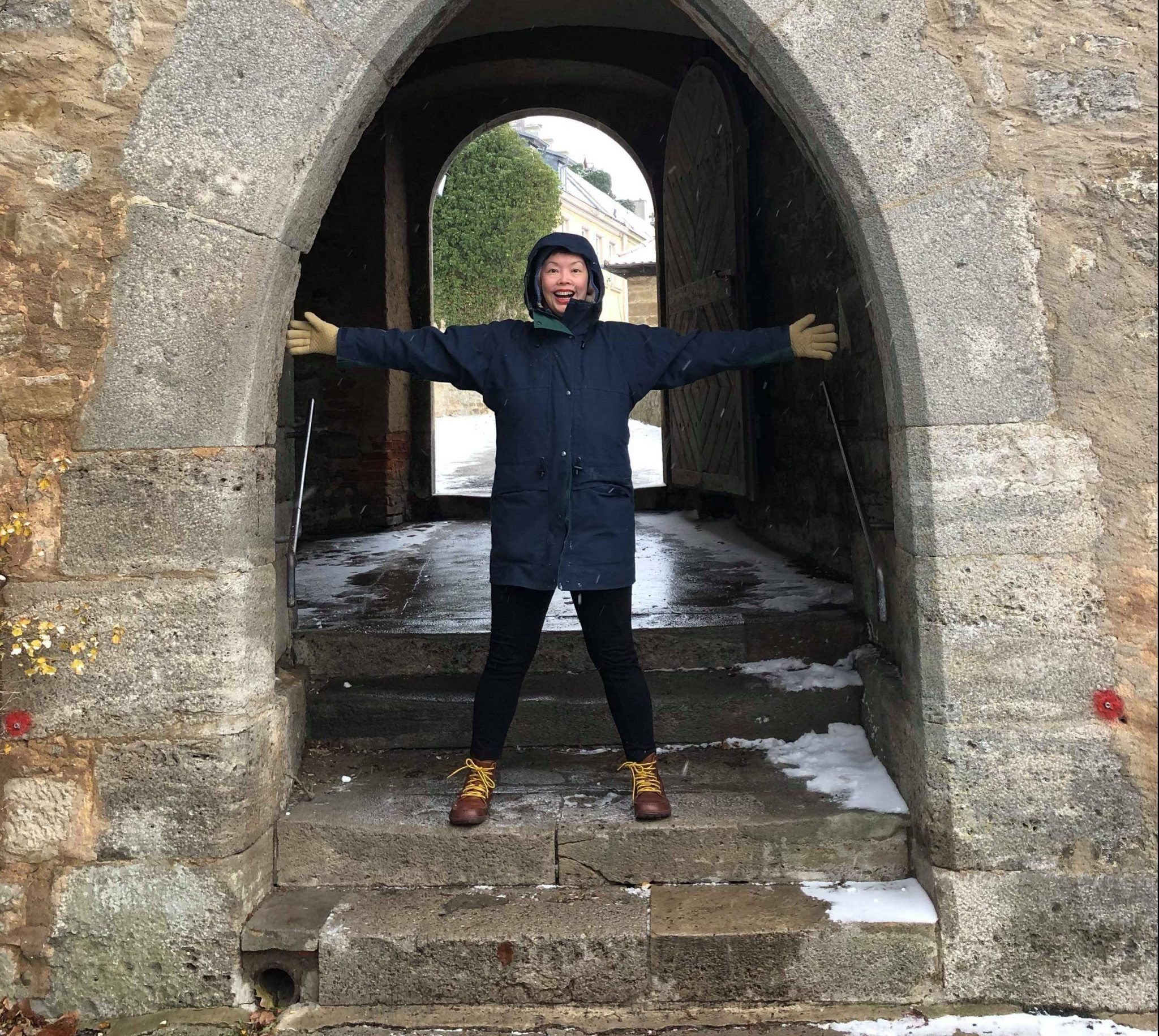 When selecting this type of shoe, this is what I look for:
Design – I usually only buy weatherproof boots that have a rubber wall around the sole. This helps A TON with waterproof-ness and protects against scuffs and water damage, so you're getting the double benefit of shoes that last longer and continue to look decent. This doesn't need to be your requirement, but it works for me.
Materials – If my boots don't have a thick, warm lining I am miserable in the cold. I also take note of the total stack height of the boots, since many barefoot boots are very thin (and therefore get cold quickly). I try to choose boots with at least 1cm stack height, but I also can take into account extra space needed for adding insoles. Lastly, I want a shoe that is already waterproof or that I can apply an agent to.
Features – The difference between lace up, zip up, and pull on is pretty huge in your practical boots. Lace up boots can be adjusted depending on the fit you need, so you're able to get a slimmer look, but they take a while to get on and off. Zipper and pull-on are super quick and I love that in a practical shoe, but they can't be adjusted. I like to have one of both.
Color – This is a lot less important here, but I still try to choose something that will work with most of my wardrobe.
Size – I need the space to wear thick socks and use insoles in my winter boots, so I usually size up at least once. Also, rubber walls prevent the boots from doing a lot of stretching, so they need to fit the right way from the beginning.
Personality – Even in this type of a shoe, I won't buy something I don't like. Why not enjoy what I'm wearing all the time?
Style
So you've got your boots now. They fit great, you love them, but how do you WEAR them?
The main guiding principle for styling boots is that you want to incorporate them into your legs so you get a single line down to the ground. Here are a few tips for accomplishing that:
In general, stuffing pants straight into a boot is a no-no because pants are bulky and don't lie flat enough for it to be seamless. Pants should be rolled to meet the top of the boots (exception: riding boots), or worn with visible socks.
Tights and leggings can go straight into the boot, but depending on the cut of the boot may look better with a sock over them.
Don't wear pants over the top of your boots unless they are wide enough to completely hide the fact they're boots and look just like shoes instead.
Bulky Boots
Pull-on/Zipper boots – If I've got a pull-on/zipper boot that is cut wide I will ONLY wear them with a sock buffer between the shoe and my legs. This really helps downplay the bulk of the shoe and makes all the difference. Scrunching the socks a little is a great trick too.
In the above photos you can see that the bulk of my Luks boots cut off my leg line.
When the socks are added, my legs look more proportional.
Lace up boots – These can be cinched tighter around your ankle, so you can get away without socks, but I still like to use them to balance the shoe out.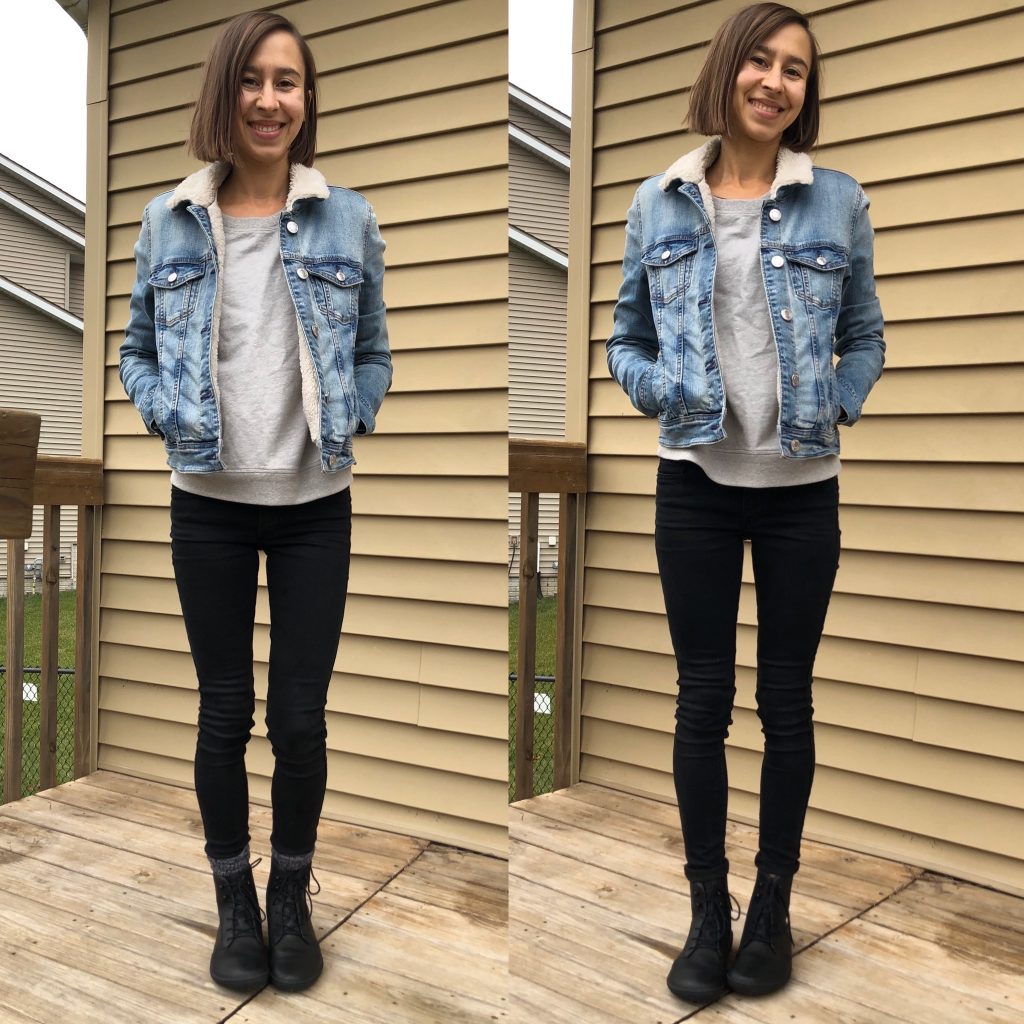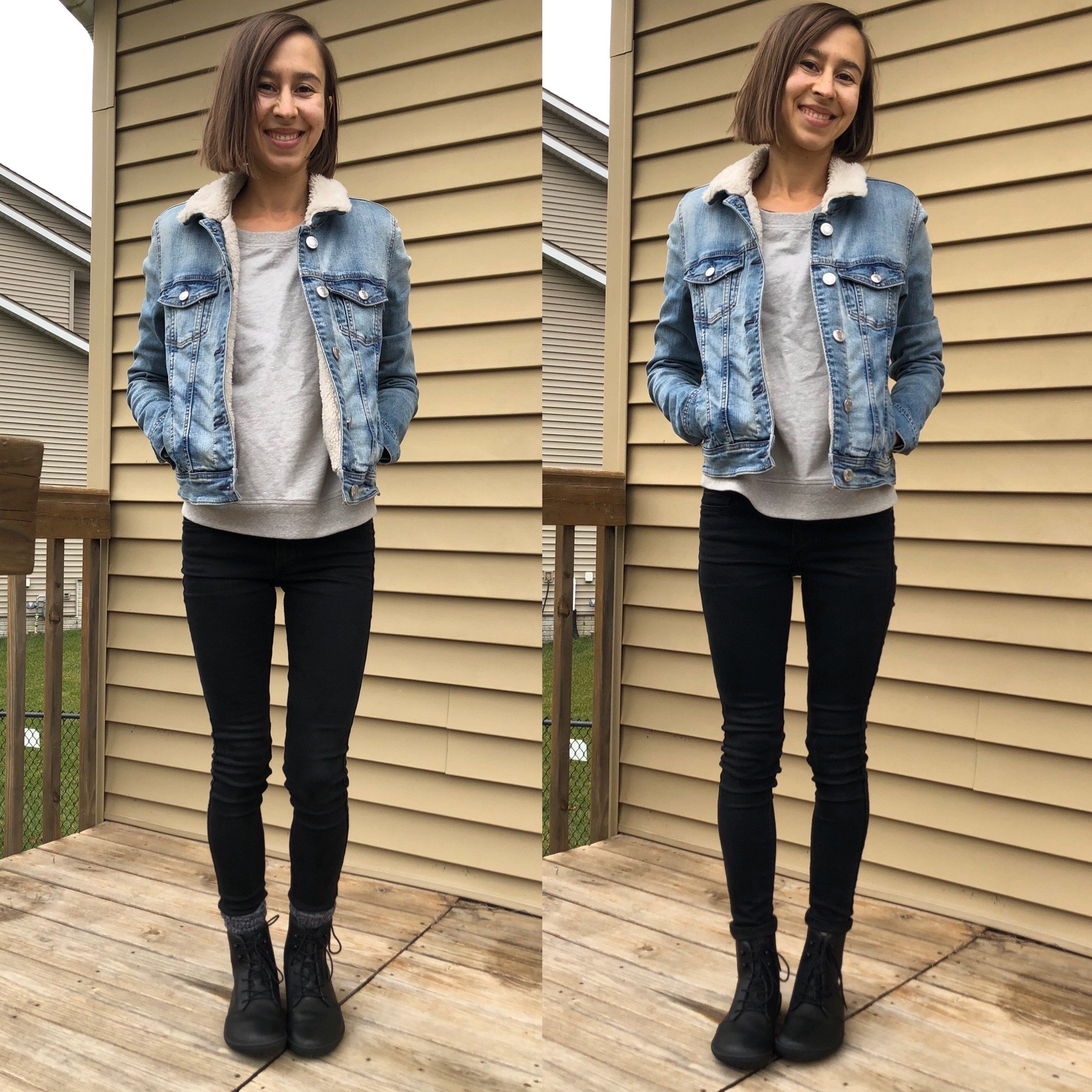 Slim Boots
Short Boots – Short, slim-cut boots are the most versatile and can be worn with pants, tights, leggings, socks, or no socks. If wearing socks, I choose thin ones with my close-cut boots to keep that streamlined look.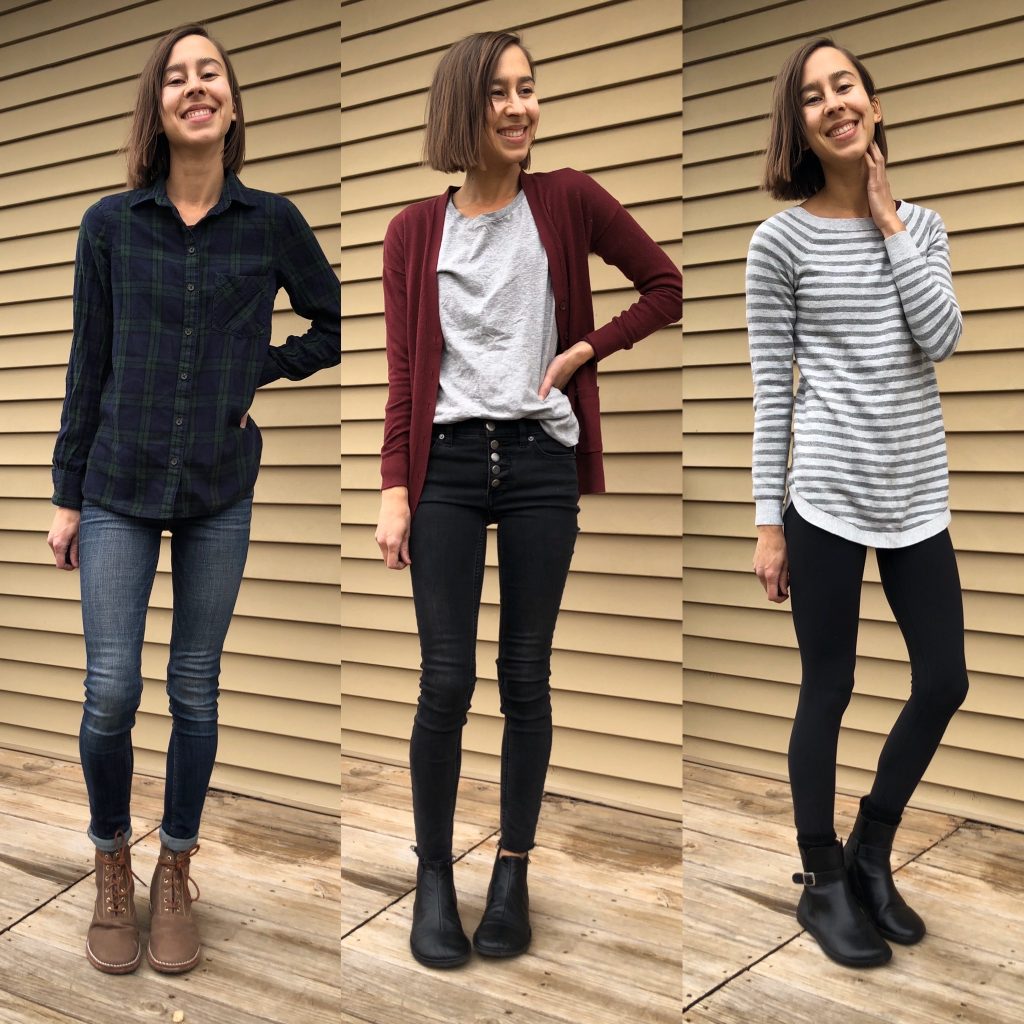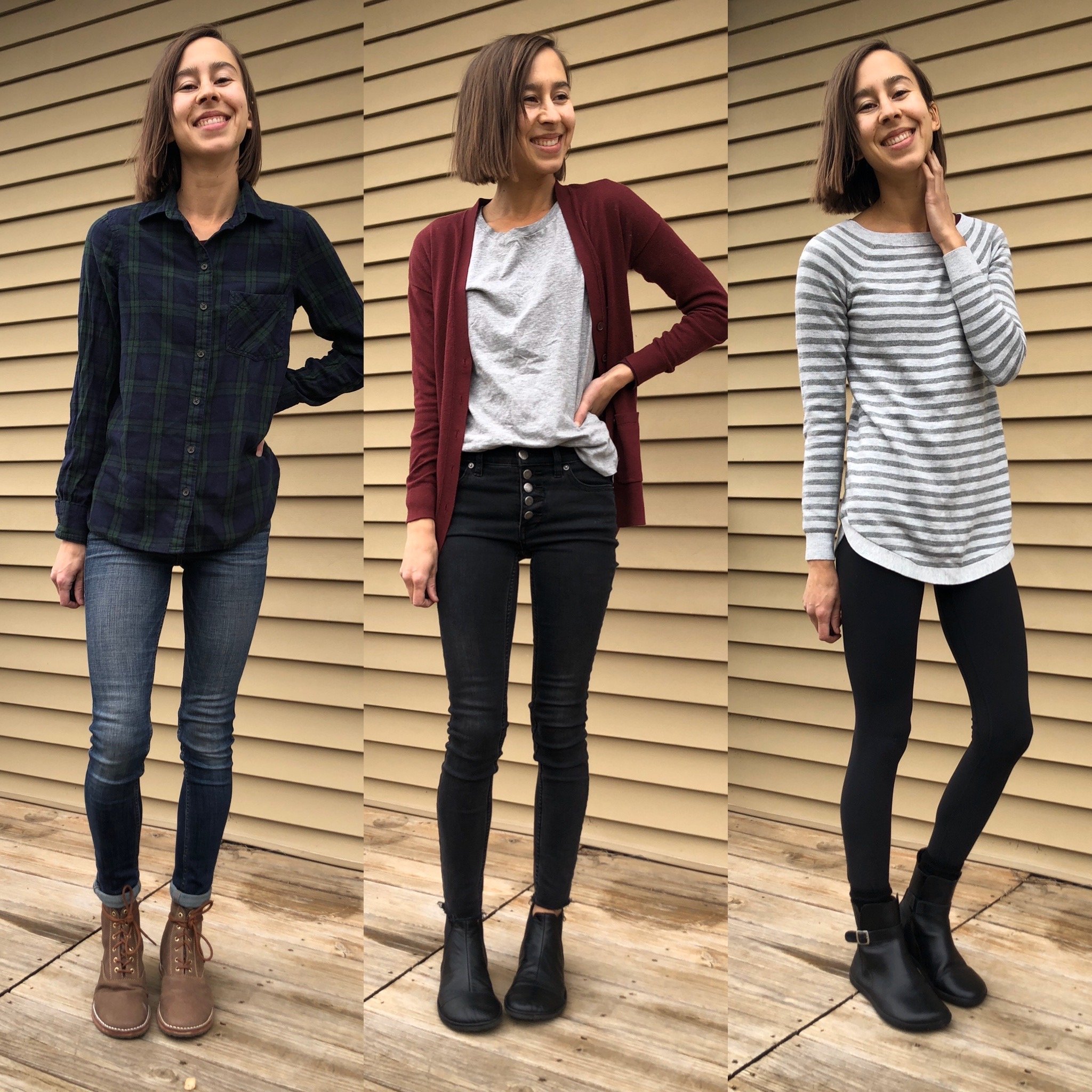 Tall Boots – Riding boots look best over close fitting pants, leggings, or tights so that you don't have a lot of bunching up around the opening. Socks look great peeking out of a riding boot, and if the opening of the boot is a little wide you may want to wear visible socks with them all the time.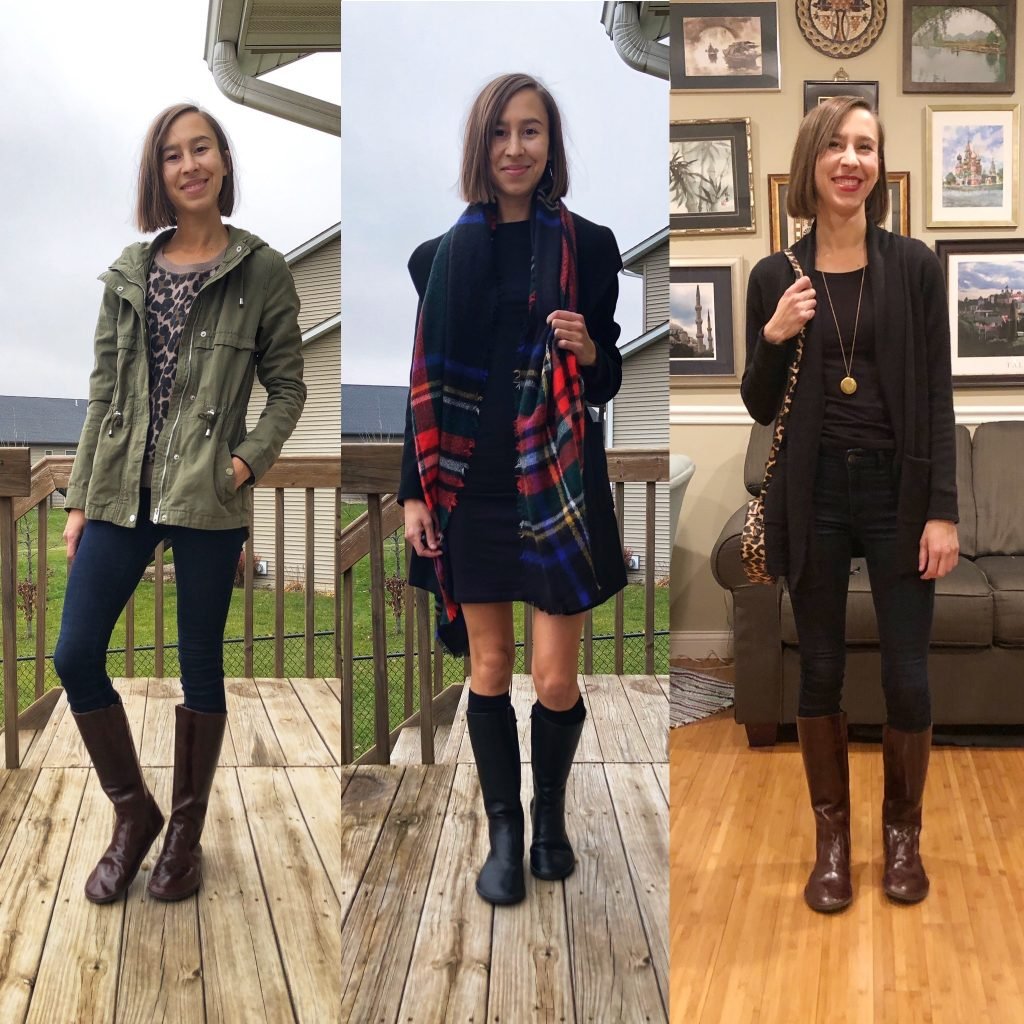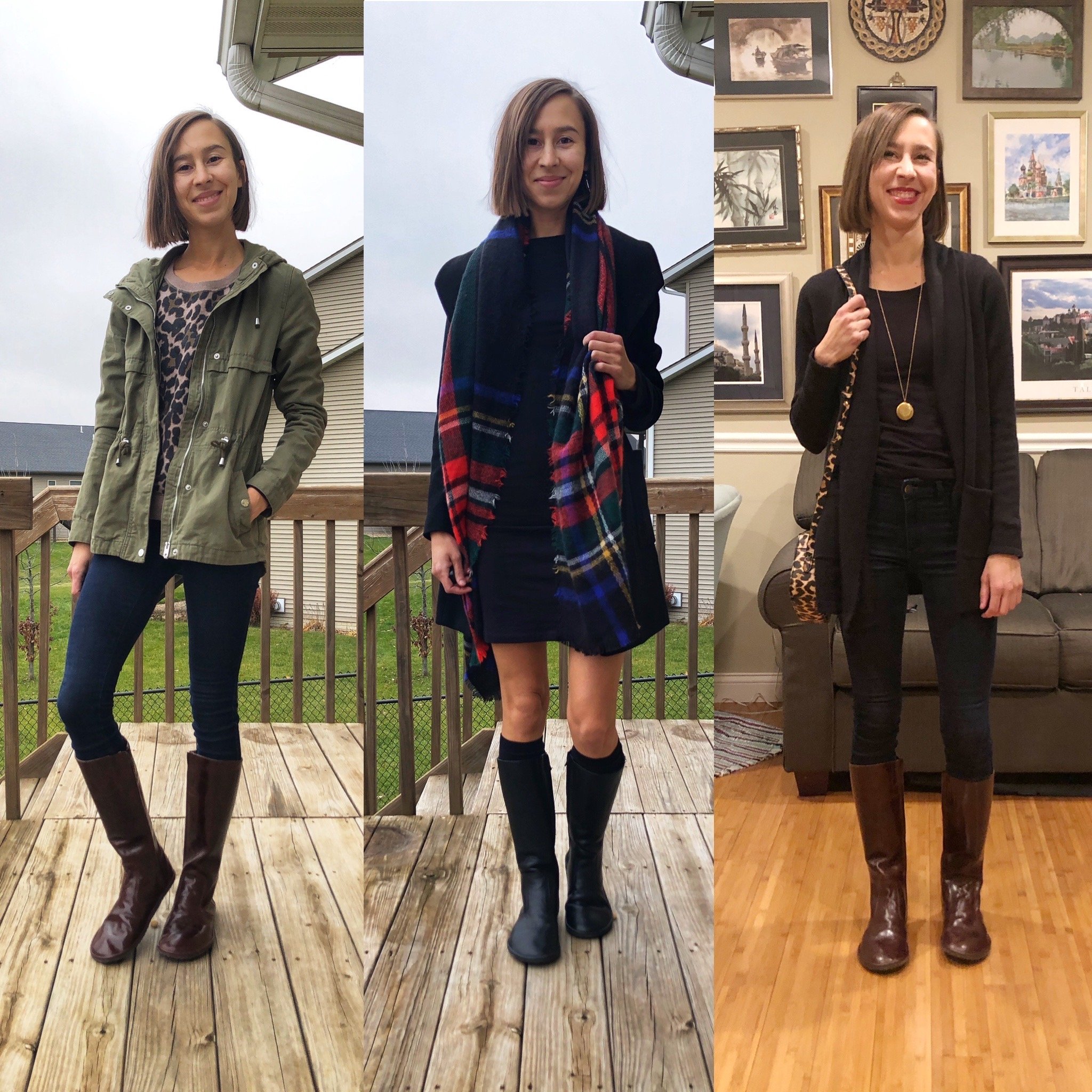 The rest of your outfit
The way you style the rest of your outfit has everything to do with your particular shape. The name of the game is balance.
I am slightly bottom heavy, so for me the perfect formula is tight pants and a slightly looser, body-skimming top. The bulkier the boots, the more I have to balance it out at the top, because my shoulders and bust are slender.
If you are busty or broad, a tight sweater might be perfect with boots. If you have narrow hips and a small bottom, mom jeans or wide cut pants may be the way to go. Balance is what we're going for. If you look in the mirror and something doesn't look right, it's not your body that's the problem, it's the outfit. So taking some time to experiment with your closet can make all the difference in your comfort level.
Conclusion
Wearing barefoot shoes presents some challenges if you want to be style conscious as well. But here's the deal, people. It can be done. A huge thank you to everyone who willingly shared their photographs to be featured here, and if you'd like to submit a photo I will add it to the post at any point! Just e-mail me 🙂
**All photos shown here without a tag are my own**
Want more boot material? You can see all my boot reviews here. For a complete list of available barefoot boots, check out my Women's Winter Boot Roundup. And to see what boots I'm wearing and styling, here is my Instagram page.