by Adrian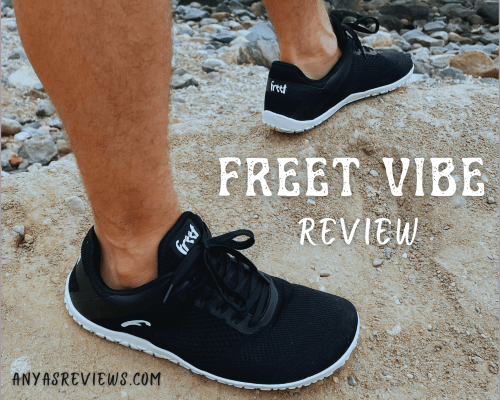 The Freet Vibe has been the perfect barefoot sneaker for my lifestyle – I am loving them for just about everything from morning jogs and driveway workouts, to errands around town. Read on to see if this great all-around barefoot shoe will be right for you!
Freet Vibe Review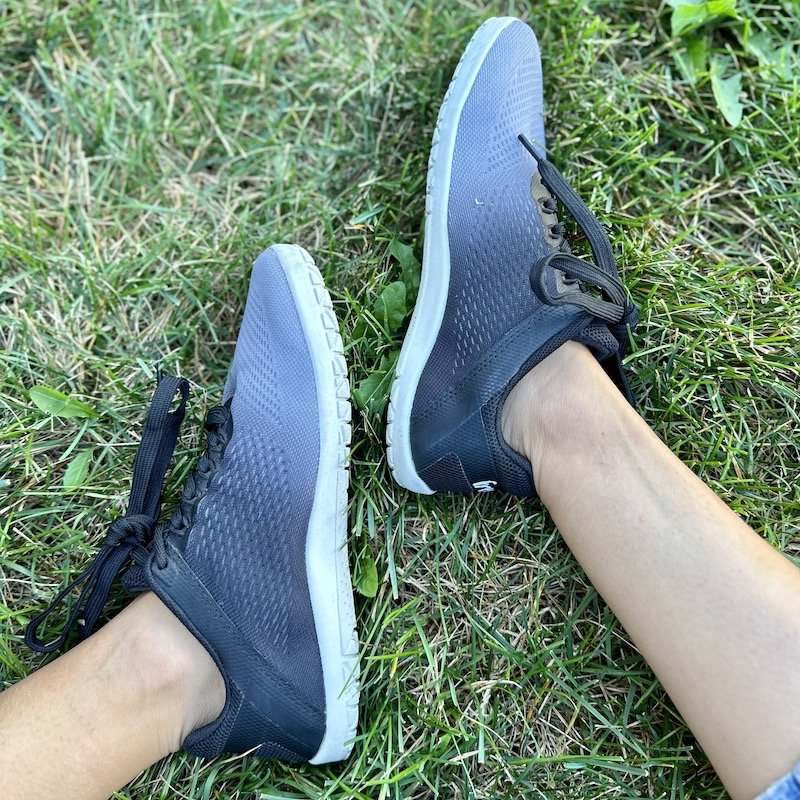 Knit Upper | Sizes EU 35 – 48 | Ships from UK, EU or US
Use code AR-10 for 10% off!
The Freet Vibe is a versatile barefoot shoe that can be both ultra thin (4mm thick) or mildly cushioned (7mm thick) thanks to a removable insole. I love them for their classic styling, soft knit upper, and generous toe box.
Anya and Justin have been loving this brand for years, but the Vibe was my first experience with Freet! As someone who usually wears as minimal a shoe as I can get away with in any given situation, I'm finding the mild cushioning to be a useful addition to my lineup. And if you are someone who wants more than just a little cushion, you can also order the 6mm Ortholite insole along with your shoes – this makes the Vibe good for a lot of different people/environments.
The stretchy breathable material fits like a glove and the mainstream look makes them easy to wear for workouts and around town. The all-black model sports a versatile, unfussy style, although I would appreciate a little more subdued branding on the tongue. The Ombre model, that Anya is modeling below right, has a little more pizazz!
Freet Vibe Sizing & Fit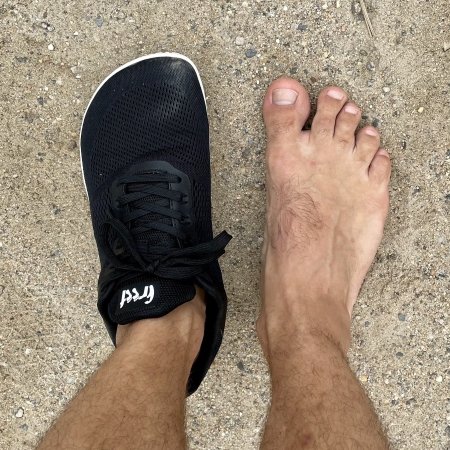 The Freet Vibe sneaker fits as follows:
Wide to extra wide
Plateau shaped – good for people with long outer toes!
Medium to high volume (laces and a removable insole make them adjustable for most foot types)
Runs slightly small
The Vibe (and most of Freet's shoes) have a pretty universal fit with enough toe space for extra wide feet but adjustable laces for security on thinner feet like Anya's above right. They are a good match for my medium-high volume, wide mountain-shaped feet – I have room to fully splay inside the flexible knit uppers.
But they do run on the smaller side. I'm wearing a size US 10 or EU 44, which in other brands fits me looser. But fortunately I was aware that the Vibe runs slightly small so ordered accordingly and the 44 is just right. My big toe has about a half a thumb of space in front.
How I Use the Freet Vibes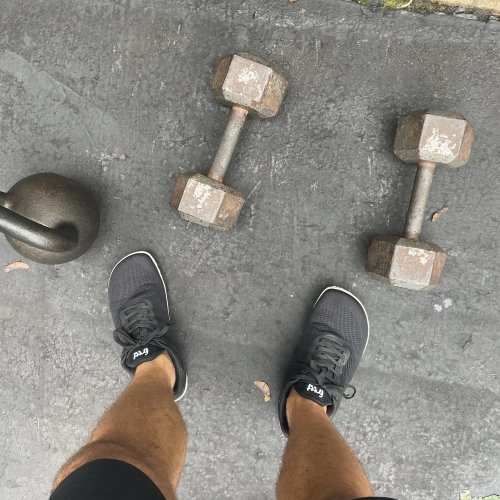 Without the insole they are ultra thin for max barefoot feel, and with the insole they are perfect for pounding the pavement. These two variations have made them great for most of my daily activities – I have been missing a bit of cushion sometimes!
I'm an active person. I hike, lift weights, golf, and go for the occasional run when my wife, uh, invites (definitely not drags) me. But when I transitioned to barefoot shoes two years ago, in my overzealousness I purged all footwear with any type of cushion. I then found myself lacking a shoe for high-impact workouts on paved surfaces and gravel trails. The Freet Vibes fill that gap for me beautifully.
For the first wear out of the box, I ran errands around town on a warm August morning. Next was a muggy afternoon run that took me over pavement, gravel, grass and dirt. On another hot morning, the Freet Vibes carried me through a driveway fitness class. The neighborhood moms and I jumping-jacked, squatted, burpeed, and kettle-bell-swung ourselves into sweaty messes. And yet I tolerated these shoes on my feet the whole time!
As I've learned not to be a barefoot hero (a little cushioning isn't a bad thing) I find the Freet Vibes working into my rotation more and more.
Final Thoughts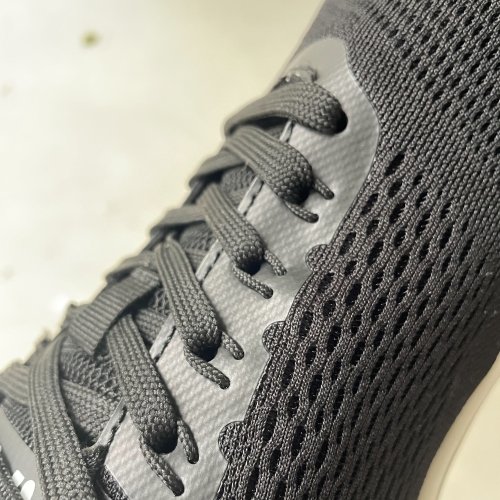 The construction of the shoe appears well thought-out. The laces run through reinforcing string loops. The heel and tongue are generously padded for comfort and durability, but the midfoot upper is thinner for breathability (and backed on the inside by a silky smooth fabric). They feel great without socks, which is how I wear most of my shoes.
I recently wore them in rain, and the tread was nice and grippy. However, they are taking a bit longer to dry out than I expected. That may be a downside of the synthetic materials.
The Freet Vibes are inspiring me to log some road miles with my wife. They give me the freedom to exercise on a wide variety of surfaces without inhibiting my foot's natural function. I'm glad I have them!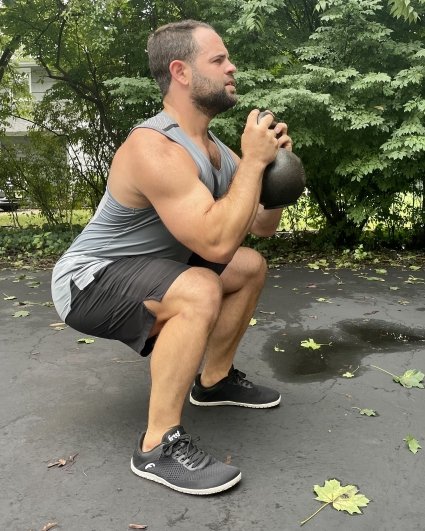 Adrian is an independent wealth advisor based in Princeton, NJ. He enjoys hiking with his wife and two boys, and golfing with his clients and friends. Almost always barefoot.
Disclosure: The opinions expressed here are Adrian's and do not necessarily reflect the views of his firm, Target Rock Wealth Management. None of the above statements should be construed as financial (or fashion) advice.