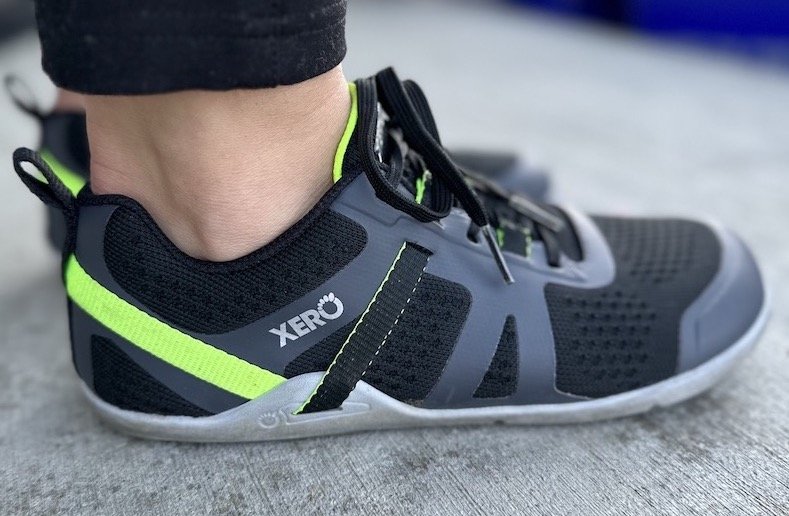 There's a misconception that human feet aren't designed to walk on hard surfaces like pavement. But if you go out into nature, there are rock hard surfaces everywhere! And the nerves in our feet actually get more feedback from a hard surface than a soft surface.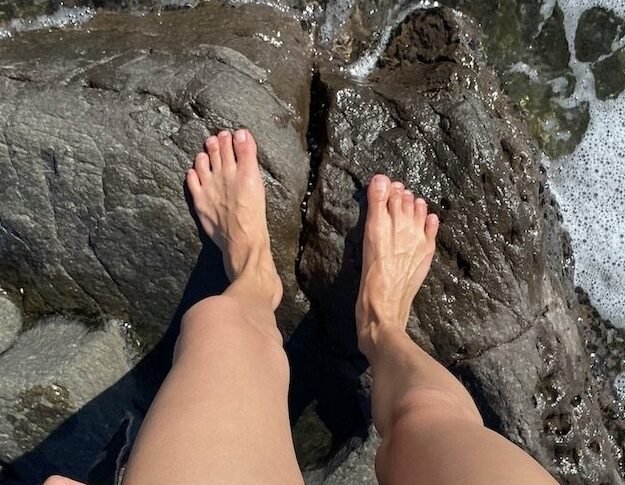 The real problem is the lack of VARIETY in the surfaces we walk on. Our feet are incredibly complex with 33 joints, 26 bones, and over a hundred soft tissues – suggesting the incredible diversity of movement they are capable of.
If you don't use all those structures, you'll lose the ability to! And on the flip side, if you overuse the same specific structures (while the rest are just hanging out and atrophying) day in, day out by walking on the same type of surface 100% of your time, you can also lose ability.
A flat, hard surface is not inherently bad, but it can be if it's the only place we use our feet.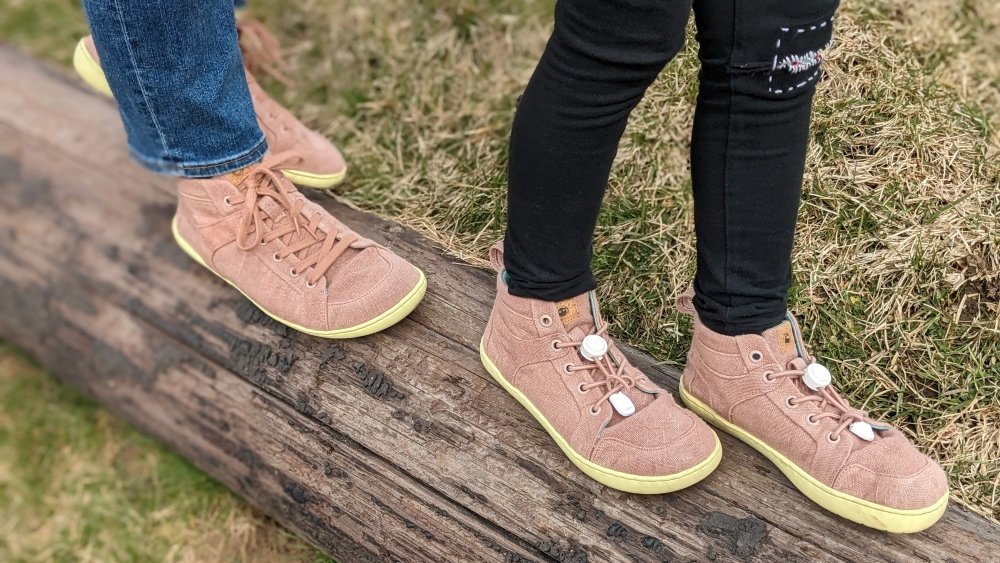 How To Be More Comfortable On Pavement
So I continue to use thin, flexible soles even on pavement, because the rest of the time I add in variety that gets my feet moving in all the ways they're designed to on a regular basis. That includes the following:
Walking next to the paved path and on texture wherever possible (grass, logs, railings, curbs, anything uneven)
Taking leisure walks in nature and at parks instead of on sidewalks
Rolling my foot over a ball
Massaging and working the inner tissues of my feet
Doing a variety of foot and toe strengthening exercises
(Find a summary of the bottom three points in this article on foot exercises)
I want to build tough feet that can handle it all. That means I need to modify my lifestyle a little bit to make sure my feet get all the VARIETY they need (are you sensing a theme here?). When I do that, I still feel good during the times I am on pavement – even in thin-soled shoes.
What If My Job or Circumstances Make Variety Difficult?
If I have a particularly long stint on pavement, for example if I'm traveling in an urban area, I might choose a shoe with more cushion. One of my favorites is the Lems Chelsea, shown below.
I also like to add proprioceptive Naboso insoles to my shoes whenever I'm not going to be able to get variety, because they keep my nerves stimulated. In fact, for me Naboso insoles are even more effective for pain relief than cushioned shoes.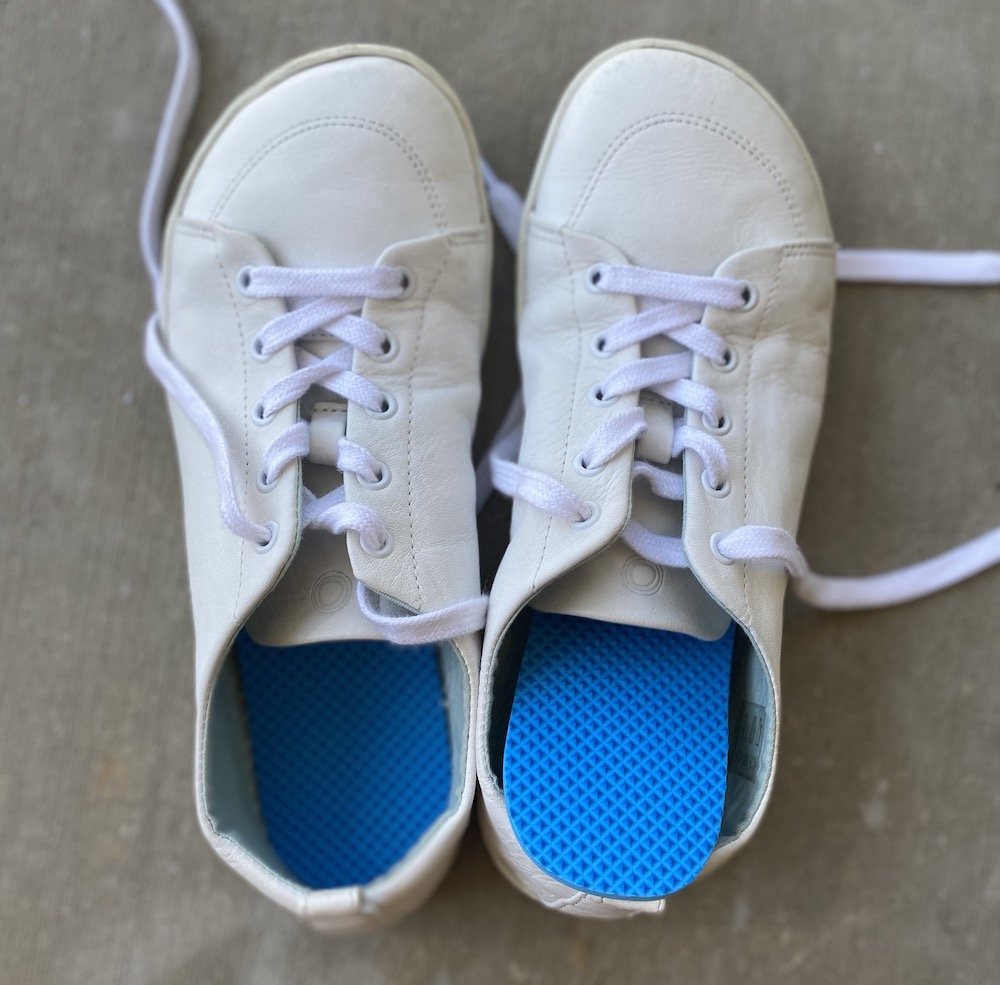 I don't try to push through pain, so if I feel like the hard surfaces are too much one day I make changes (we're after longevity here!). That line where more support is needed will be different for everyone depending on where you are currently, but the key is that we have some control over it!
If you're someone who wants to move the needle when it comes to your comfort on hard surfaces, check out this YouTube video of 4 easy exercises you can incorporate into your day.
In summary, for me the long term solution to a world of hard surfaces is a lifestyle that keeps my feet well-rounded. For that reason, I continue to wear my barefoot shoes and even my bare feet on concrete and pavement.
For more tips on transitioning well to barefoot shoes, check out my best tips here (that are backed by podiatrists!)