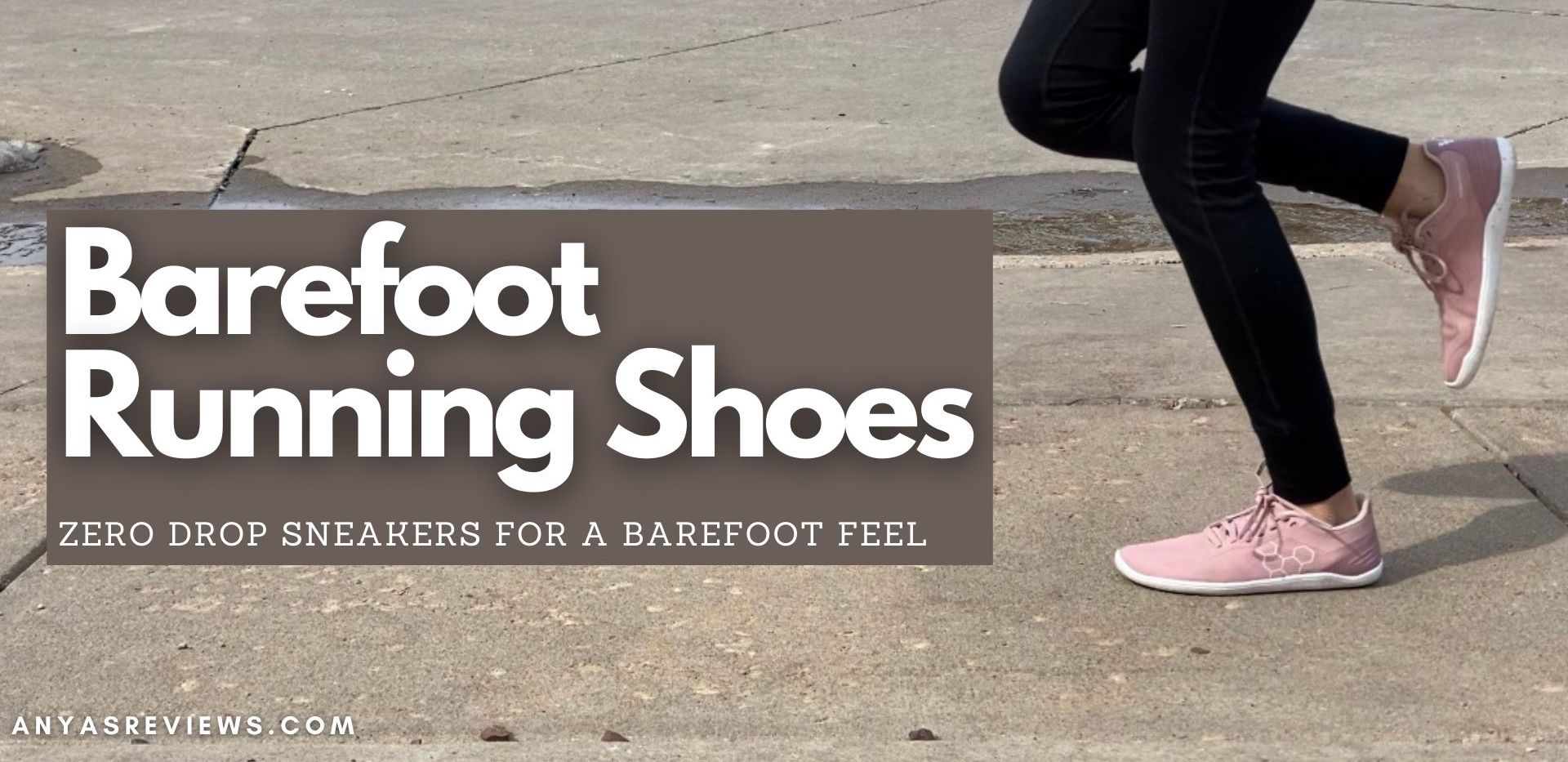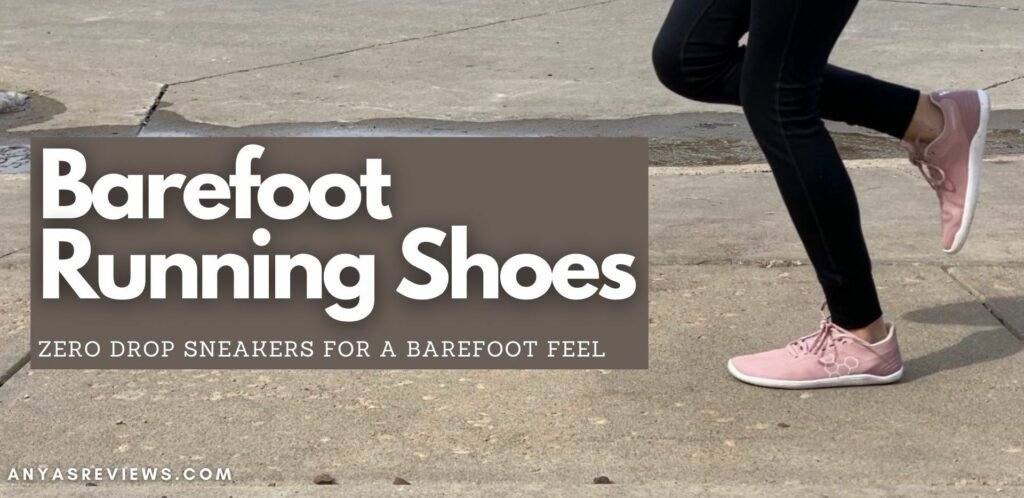 Looking for barefoot running shoes? Or athletic barefoot sneakers for exercise? Check out this list of zero drop sneakers that meet my requirements for natural footwear. These are running shoes that give space for your toes to spread out, are completely flat for good alignment, and flexible so your feet can move naturally. Read on for the full list of barefoot running shoes organized by sole thickness!
Barefoot Running Form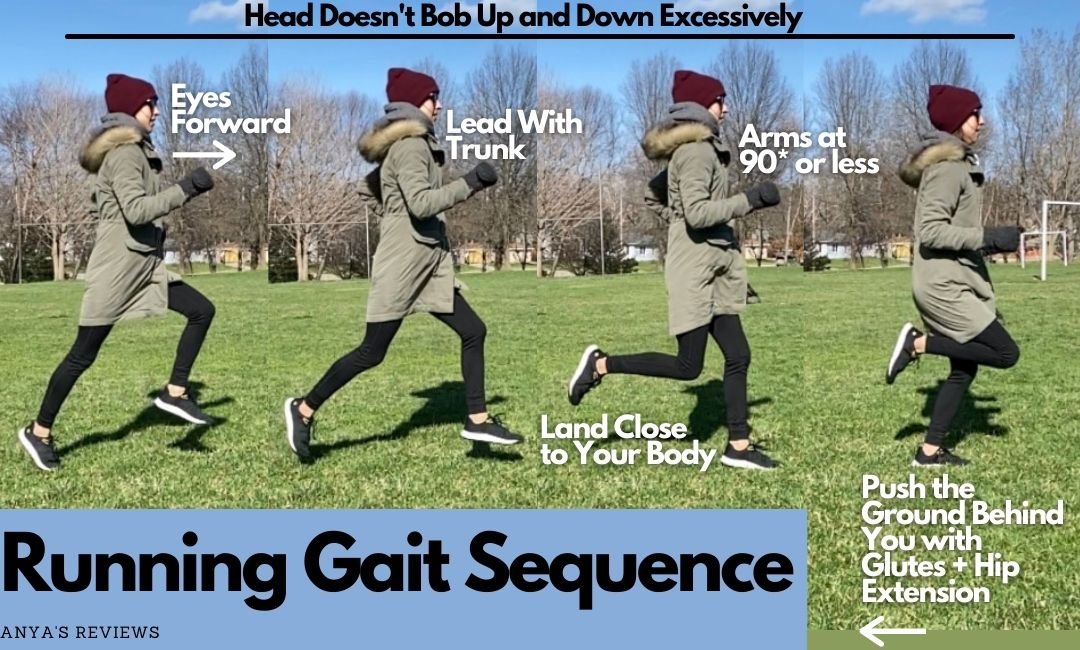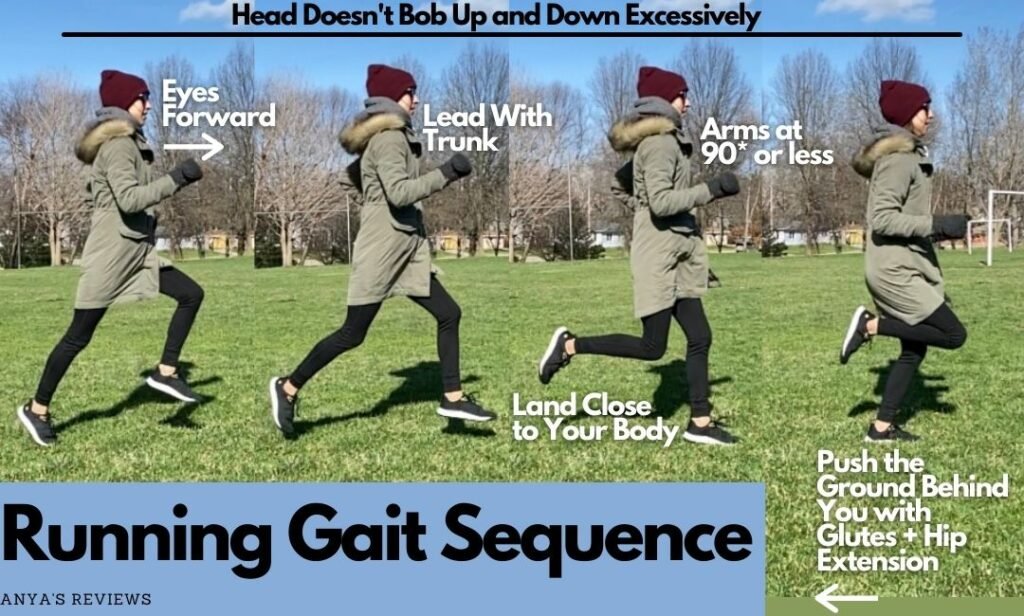 Barefoot running shoes are all about letting your body move the way it would if actually barefoot. If you are used to running in traditional heeled athletic shoes, it's likely you're accustomed to landing on your heel. Heel striking in barefoot shoes can cause pain and even injury throughout your body, just like it would if you ran that way barefoot.
In general the barefoot running style is accepted to be a short stride, high cadence (frequency of steps), and a forefoot strike, where you land gently on the outside forefoot (4th and 5th toes) before pushing off through your big toe. By contrast, lots of adults are running with long loping strides at a lower frequency and landing jarringly on their heels.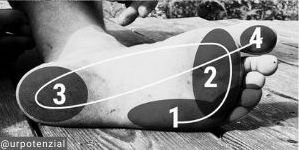 True barefoot experts change their foot patterns with the terrain and might land elsewhere on their foot when on uneven surfaces. The biggest takeaway is to not reach your foot out in front of you, but keep your legs moving underneath with your ankles relaxed.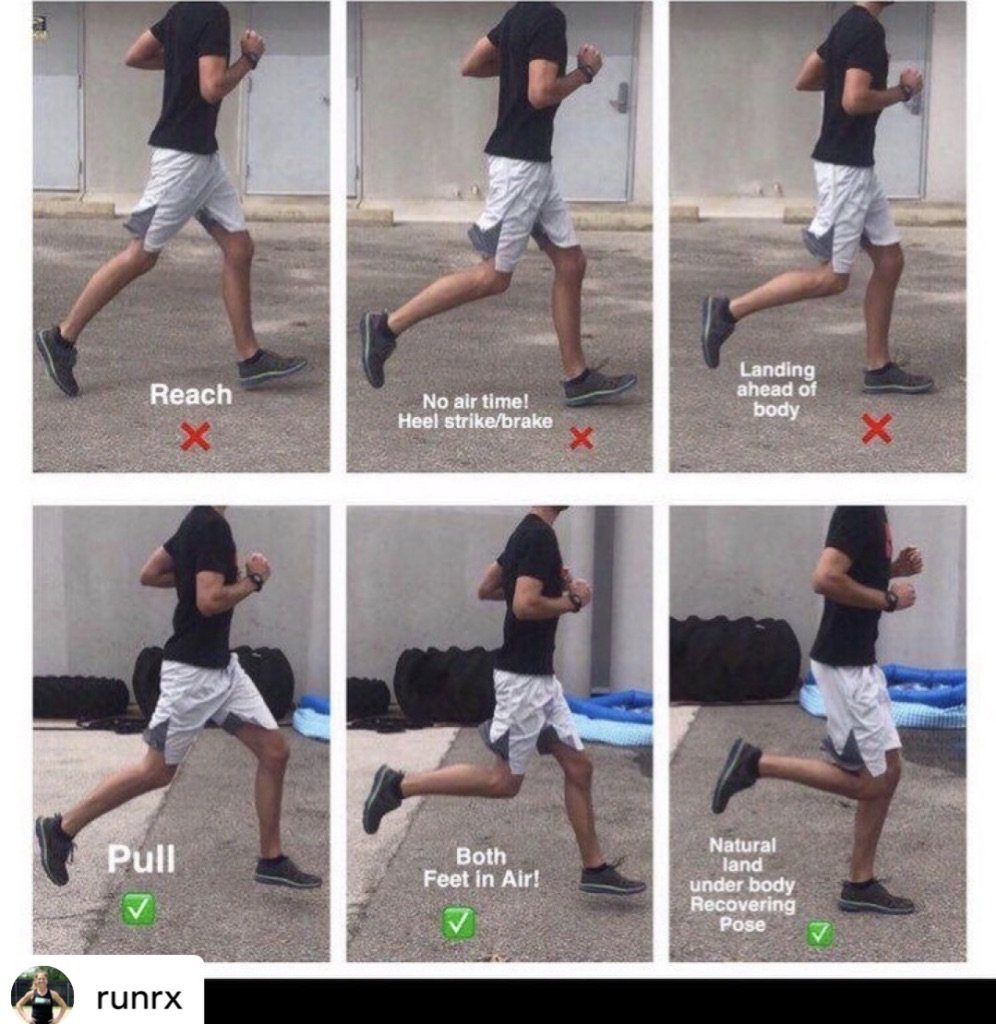 @runrx is an excellent social media account with tons of free content as well as a paid membership for serious guidance and training.
I am a student of natural movement and still learning. My strategy has been to start with extra thin soles from the beginning and focus on form in short distances, lengthening that distance slowly over time. Other people choose thicker soles so that they don't have to shorten their distance and instead slowly ease off the cushion over time. Regardless of your path, pay attention to your body and don't overdo it. Slow are fabulous for training. Always best to walk before you run, and don't forget the foot exercises!
Now let's talk barefoot running shoes.
Barefoot Running Sneakers
Because barefoot running can be a huge change for our feet, this list is organized by sole thickness. It also includes each brand's location, price, and size range, so you can easily find an option that works for your life. One trick I use all the time with my barefoot shoes is insoles. Barefoot insoles (not orthotics or arch support) can be a great way to add a bit of cushion to help you ease into the barefoot lifestyle. You can remove them later on without having to buy more shoes!
Minimal Cushion 2-5 mm
These are the most minimal barefoot sneakers on the market, with only a few millimeters (mm) between you and the ground. You'll feel every rock underfoot, which can be help with proprioception. You'll also feel the impact with every step, something that can motivate you to change your running pattern to be lighter and kinder to your joints. But it also might be too much too soon. Don't forget you can always add an insole at first and remove it later!
---
---
---
---
---
---
---
---
---
---
---
---
---
Medium Cushion 6-10 mm
The following barefoot sneakers have a medium amount of cushion, but still are fairly thin. Some people will be happy in this category forever, with no desire to go thinner. It's a good middle ground for beginners too, if you want to experience a barefoot feeling without going all in. I wore medium cushioned barefoot shoes for years, and only just recently started preferring the super thin soles. Absolutely no shame in a little cushion!
---
---
---
---
---
---
---
---
---
Max Cushion >10mm
The following options have more than 10mm or 1cm of cushion. These are good options for long distance runners or people experiencing foot pain who are very accustomed to thick soles. The downside to soles this thick is that they really put a lot of distance between you and the ground so you can't use the nerves in your feet as well to sense location. This means less responsiveness and sometimes less use of your intrinsic foot muscles.
---
---
---
---
Best Barefoot Running Shoes for Extra Wide Feet
Here are the barefoot sneakers from this post that are best for extra wide feet. For more barefoot shoe brands good for extra wide feet, make sure you check out this post on the Best Barefoot Shoes for Your Foot Type.
Other Barefoot Shoes I Run In
These aren't marketed as being for specifically for running or exercise, but I still have no trouble at all running in them. Nice thing about them is they do double duty as every day shoes.
Be Lenka Ace (Europe). Use code ANYASREVIEWS for 5% off (returns are only accepted from within the EU and USA).
Feelgrounds (Europe)
Mukishoes (Europe) – Use code ANYAMUKI for 10% off
Splay Athletics (USA) – Use code ANYASREVIEWS for 10% off. This brand only goes up to an EU 39
Like barefoot shoes and natural movement? Make sure you're subscribed to e-mails and following me on social media!