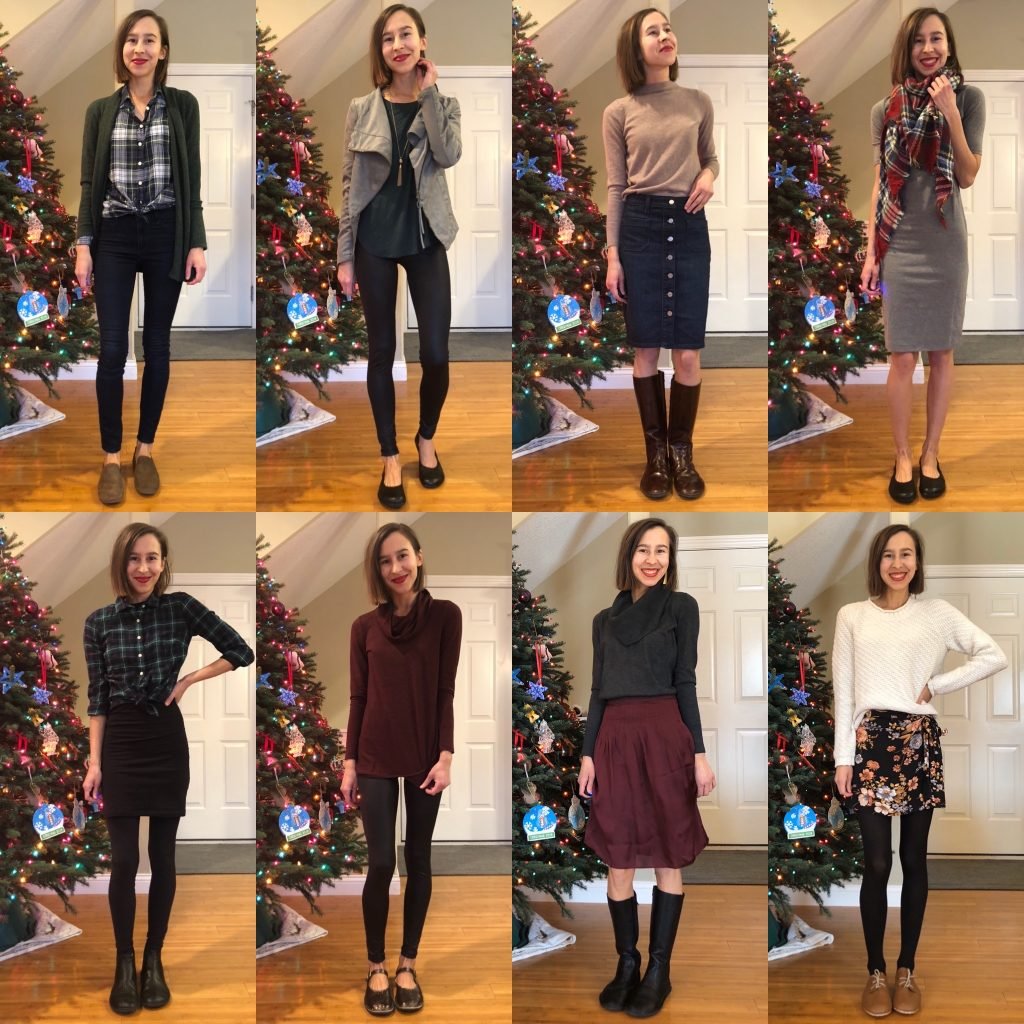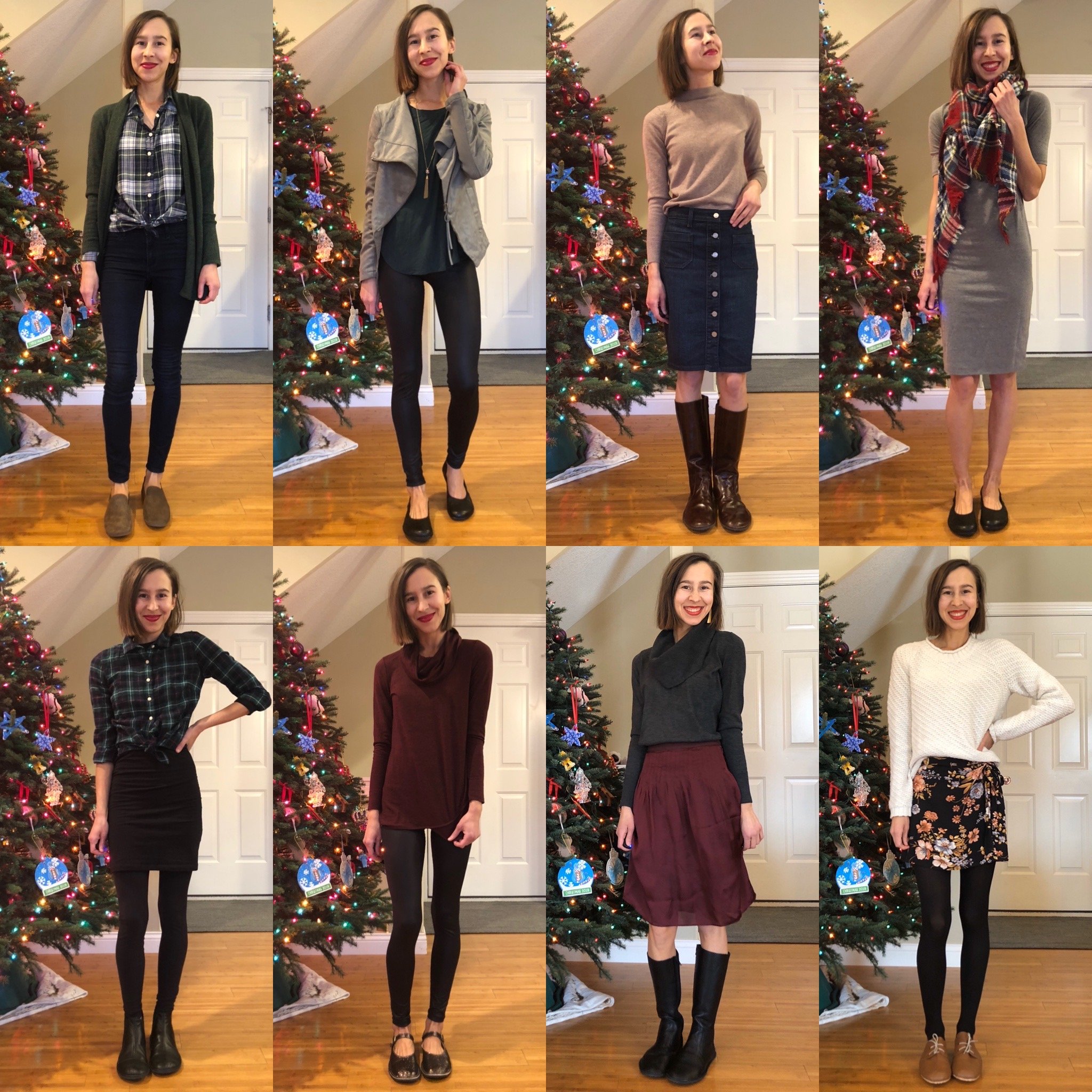 Got a holiday party to go to this season? Dressier occasions can feel intimidating when you wear barefoot shoes, but there's no need to fret. Your footwear won't prevent you fitting in (or standing out), so get out there and deck the halls!
I have many in-depth reviews of the minimalist shoes shown here, but any of them can be swapped out for what you have in your closet. And don't forget my barefoot shoe lists to see the incredible variety of what's available!
Basic flat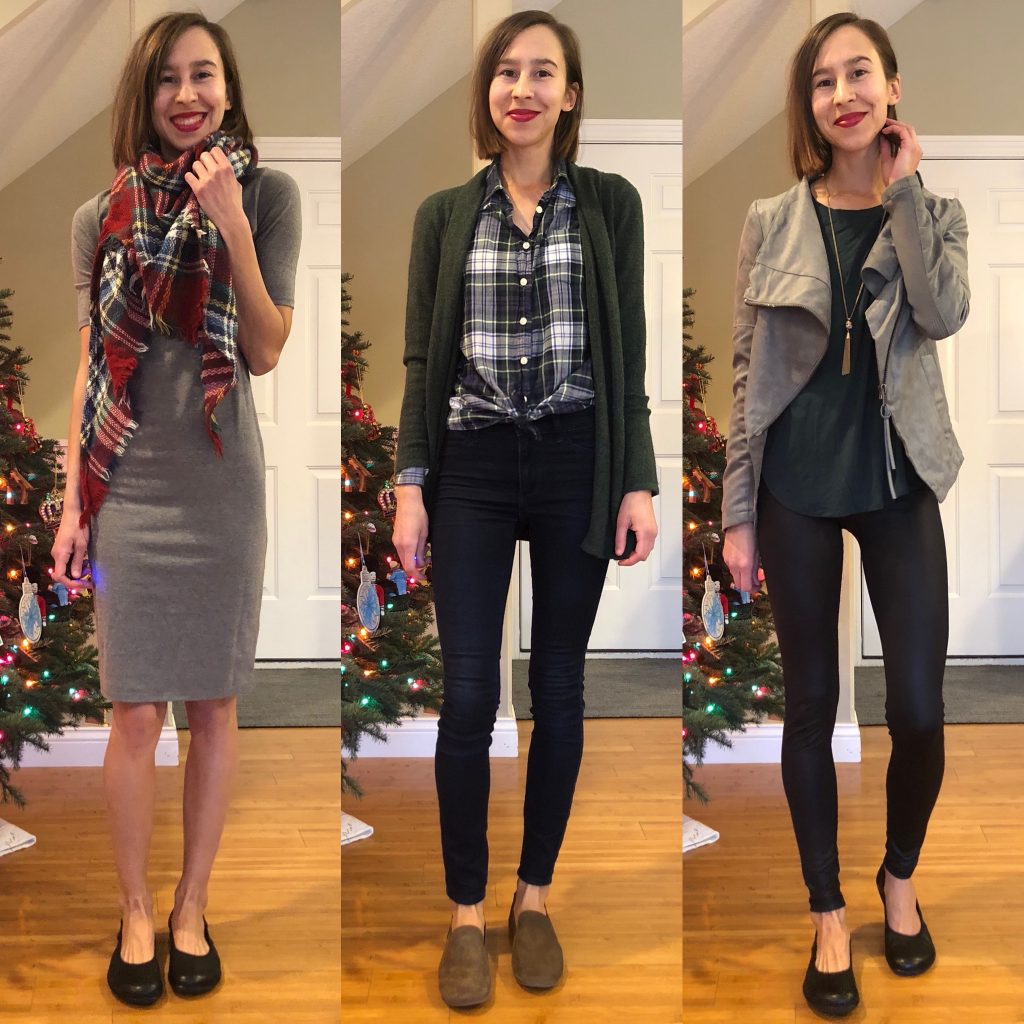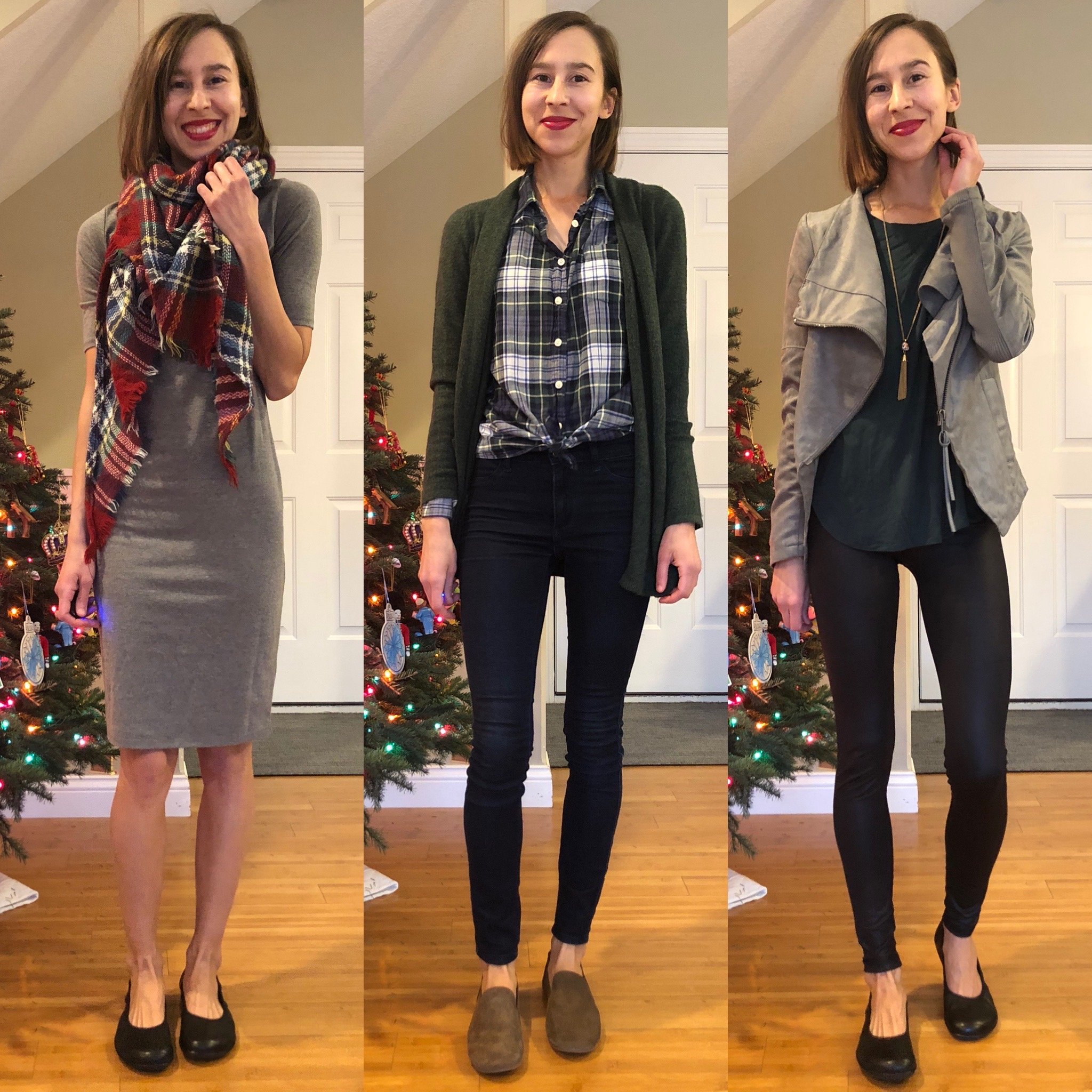 | Vivobarefoot Jing Jings (left and right) | Zuzii Loafers (center. but no longer available. These Lisbeth Joe's are similar) |
When I need to dress up I reach for my simple flats the most often. They go with basically any outfit, which opens the door for creativity (dresses, scarves, headband, patterns, sequins, the sky is the limit). If you've got an outfit you're dying to wear but can't figure out the shoes, the flat will not fail you.
The ballet flat is the most versatile, but any flat style will do! Check out my Dress Shoe roundup for a full list of what's available
Simple Boots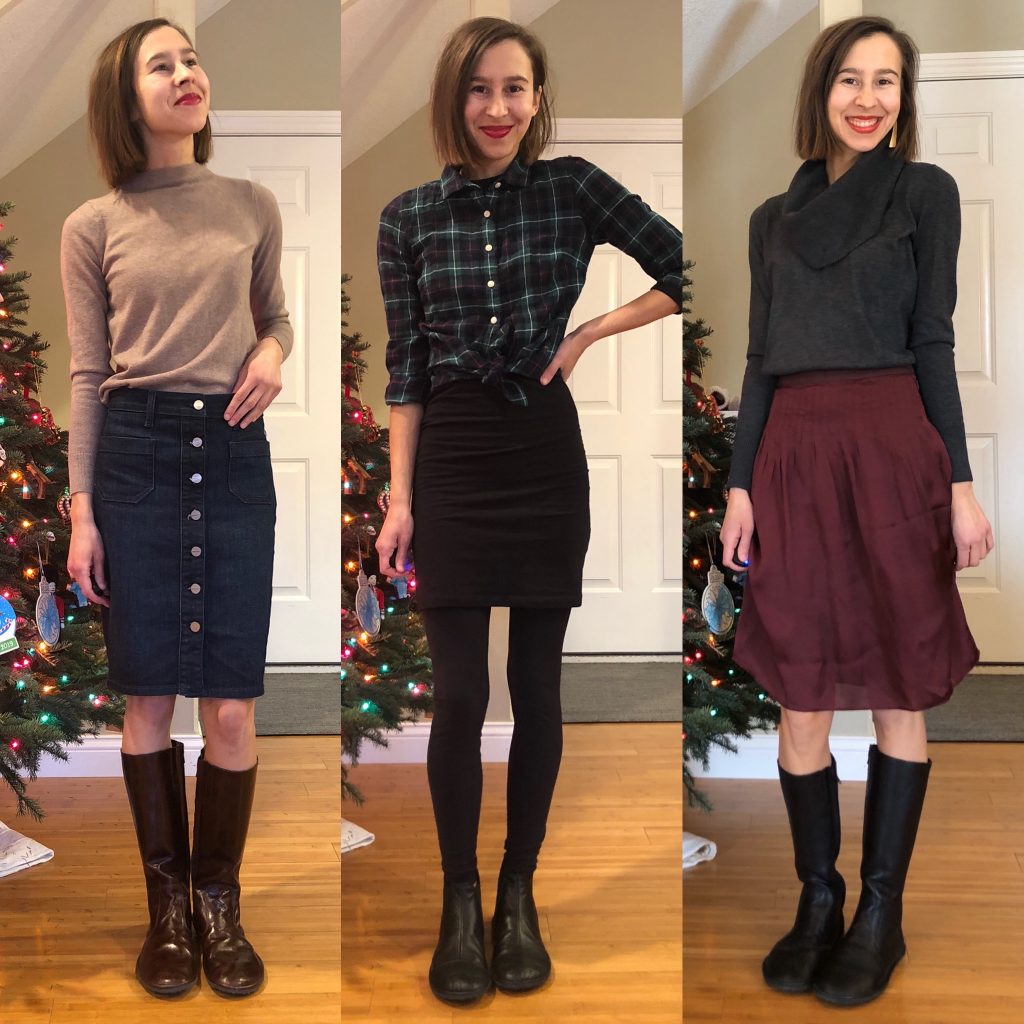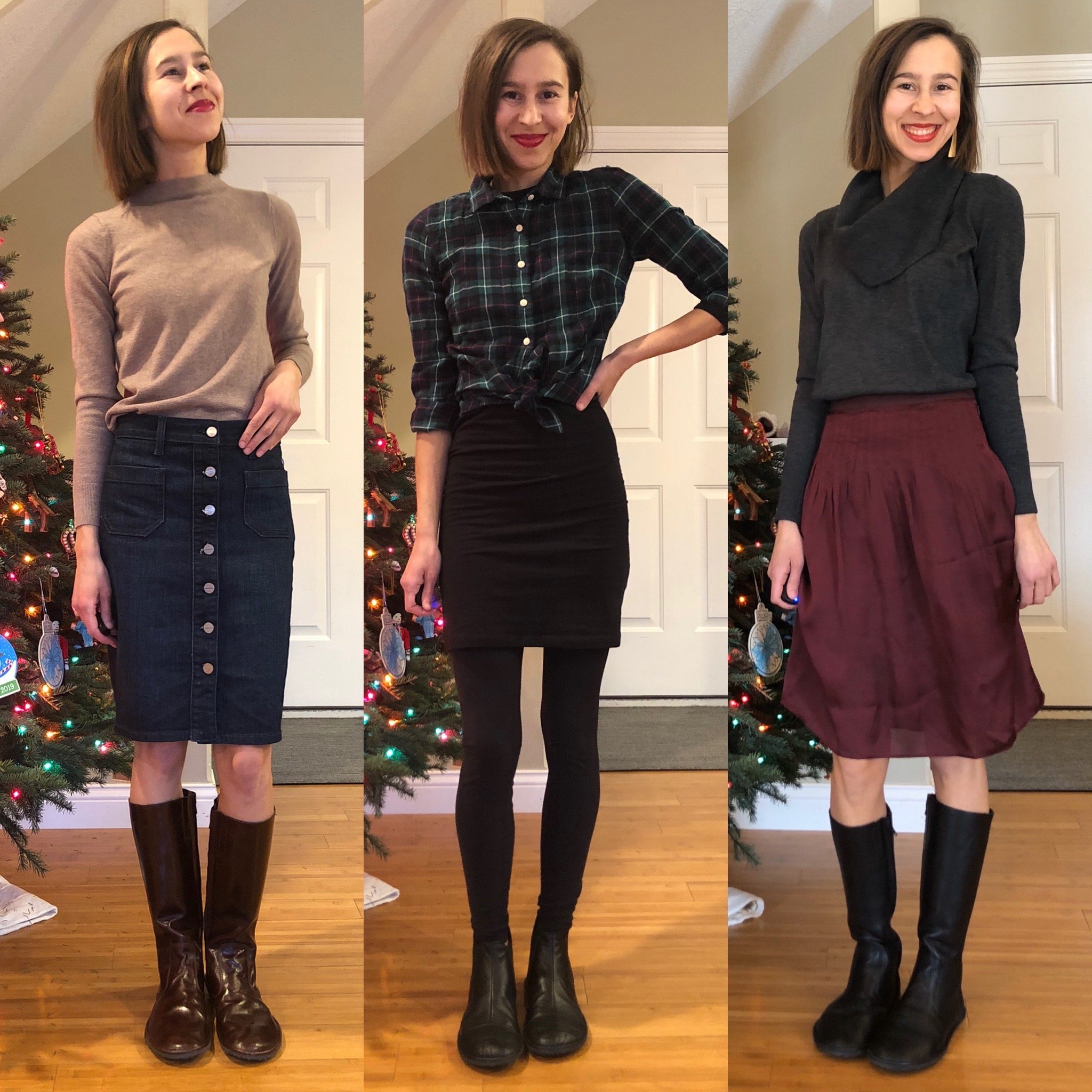 Like the basic flat, simple boots are streamlined and classy. They add more to an outfit than a flat, but still allow you to play around with other fun elements. I love wearing black boots with black tights for a leggy, streamlined look.
Chelsea and riding boots are my favorite for dressing up because they don't have any distracting details on them and just blend into the outfit. The Drifter Leather is where I've gotten my dressy boots, but there are lots of other options out there! See my Boot Roundup for a full list.
Pop of color/Prints/Metallics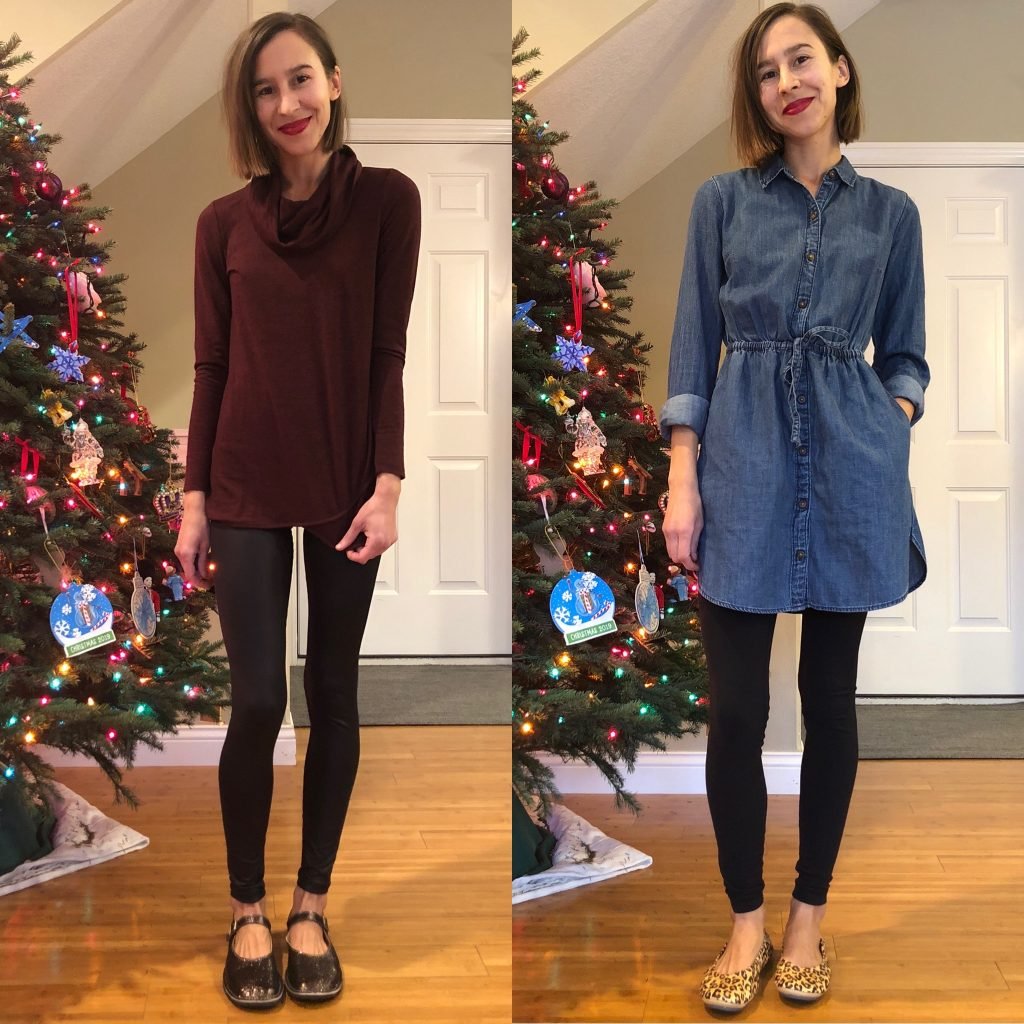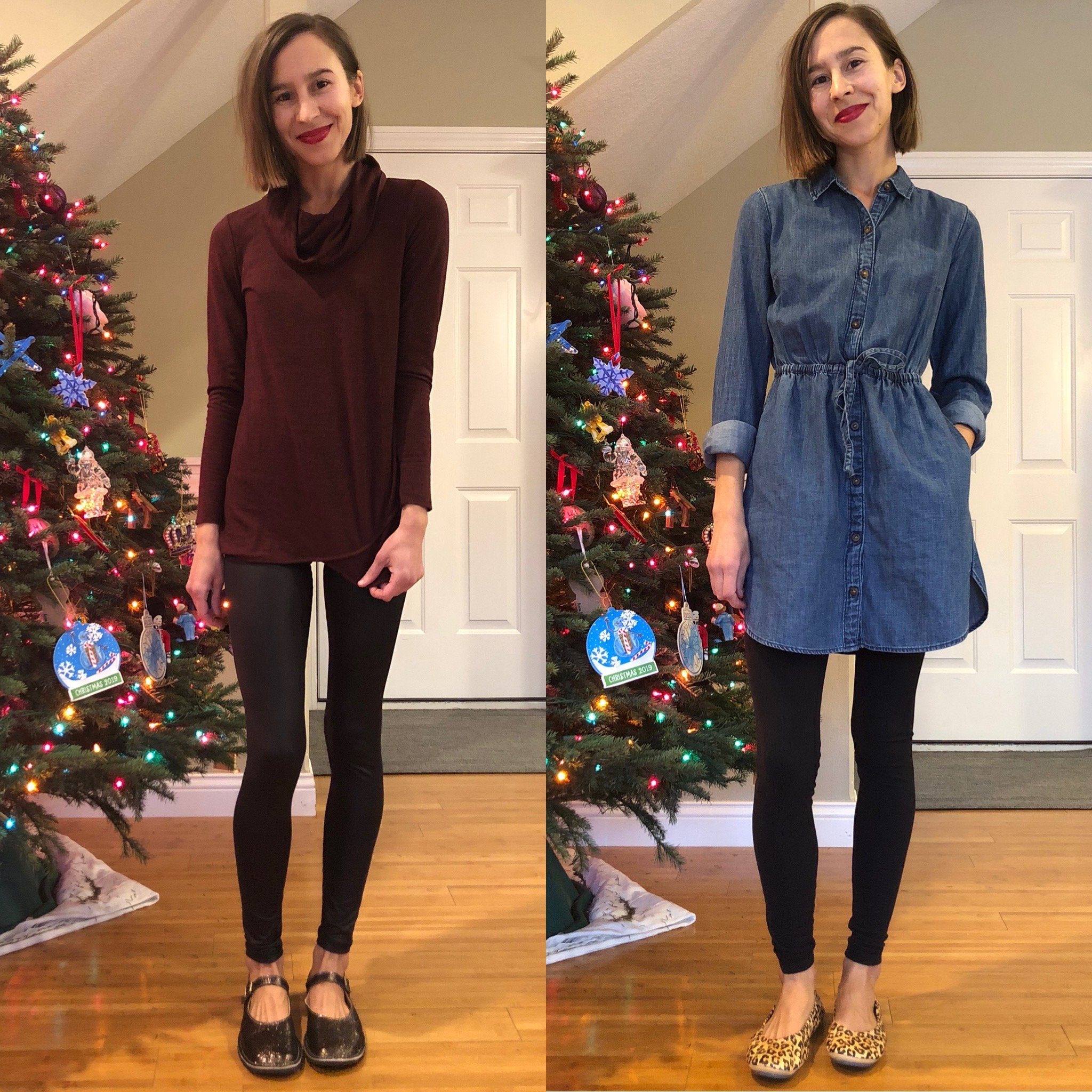 Zeazoo Mary Janes (left) and The Storehouse Flats (right)
Want to go bold? Make your shoes the center piece by choosing something with a fun print, texture, or color. I love metallic for the holidays, as well as deep burgundy or green. Flat styles work best for this in my opinion, because they stay classy.
Good options for this category are The Storehouse Flats, Softstar, and Zeazoo.
Lace Up Shoes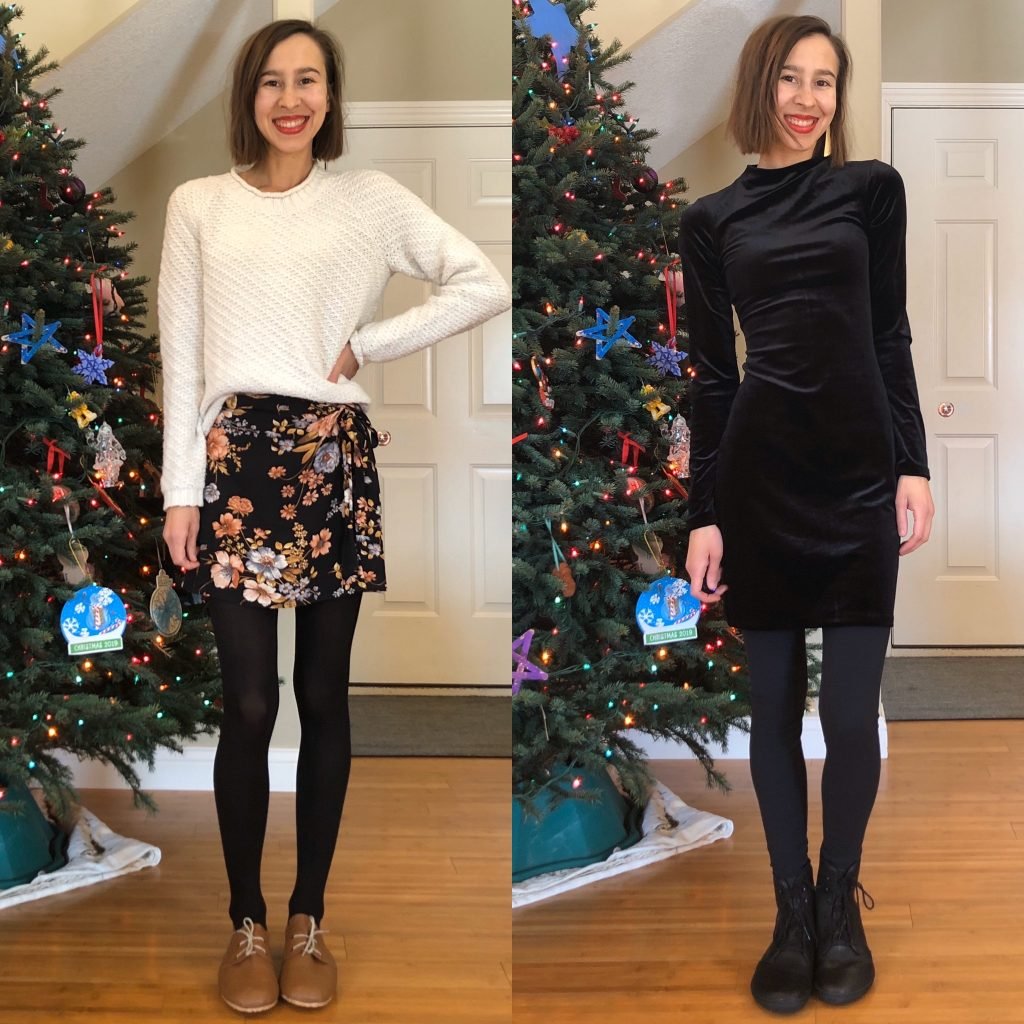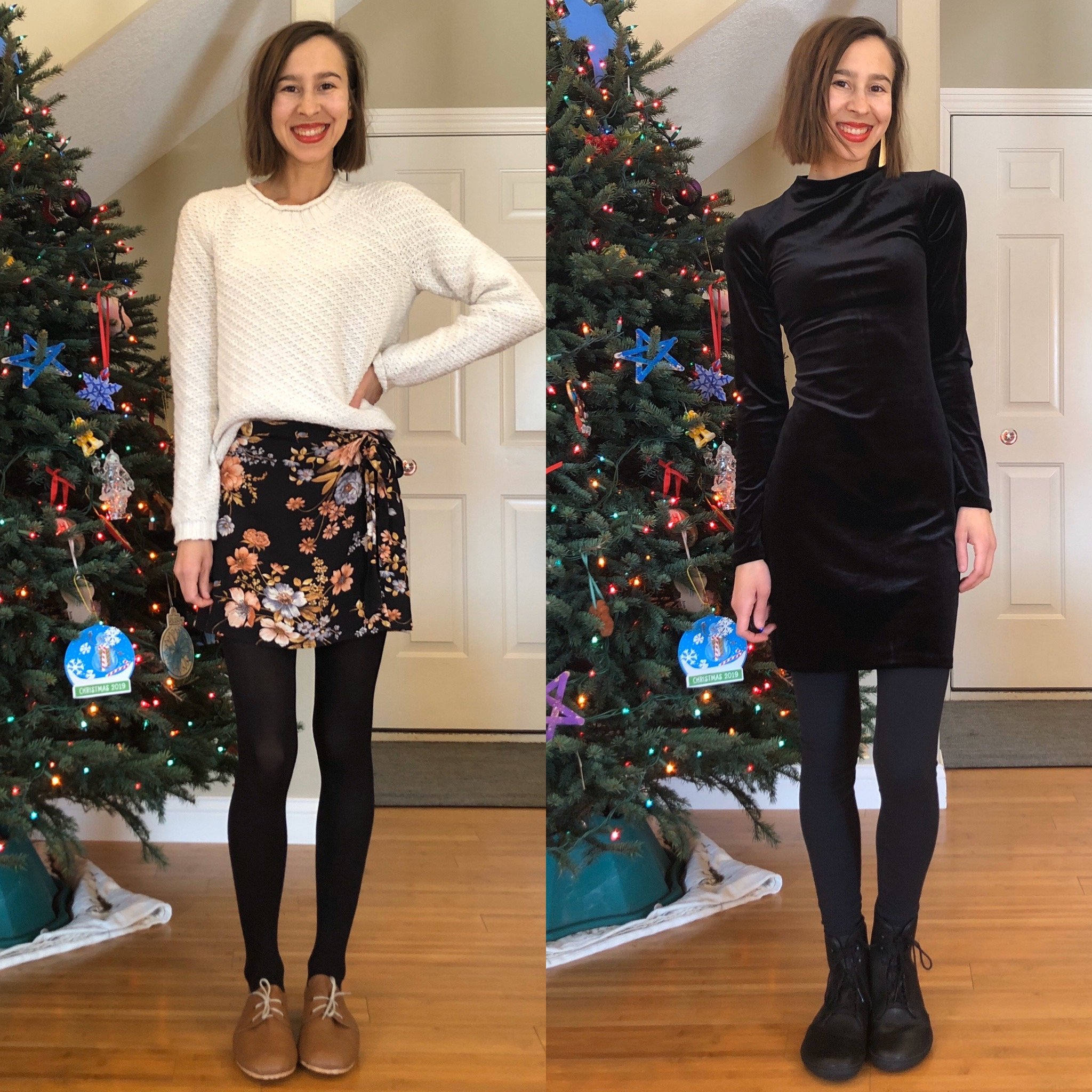 Hoss Handmade oxfords (left), and Vivobarefoot Gobi Hi Tops (right)
Generally, I avoid lace up shoes when I dress up because they have a more casual vibe. But where there's a will there's a way. Monochromatic (black on black) will be more dressy, but as long as the rest of your outfit is classy you can throw on some oxfords or lace up boots without a problem.
Which outfit is your favorite?? I'd love to see how your styling your barefoot shoes for the holidays. Share a photo and tag me on Instagram!