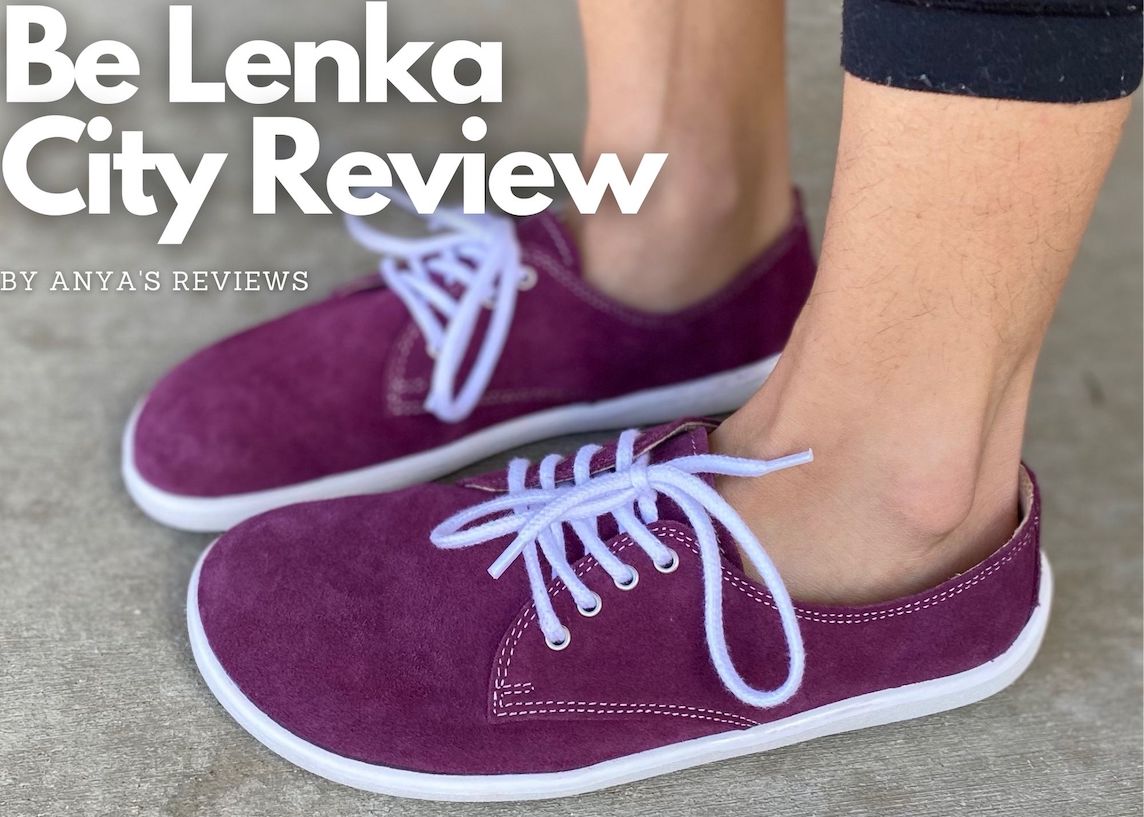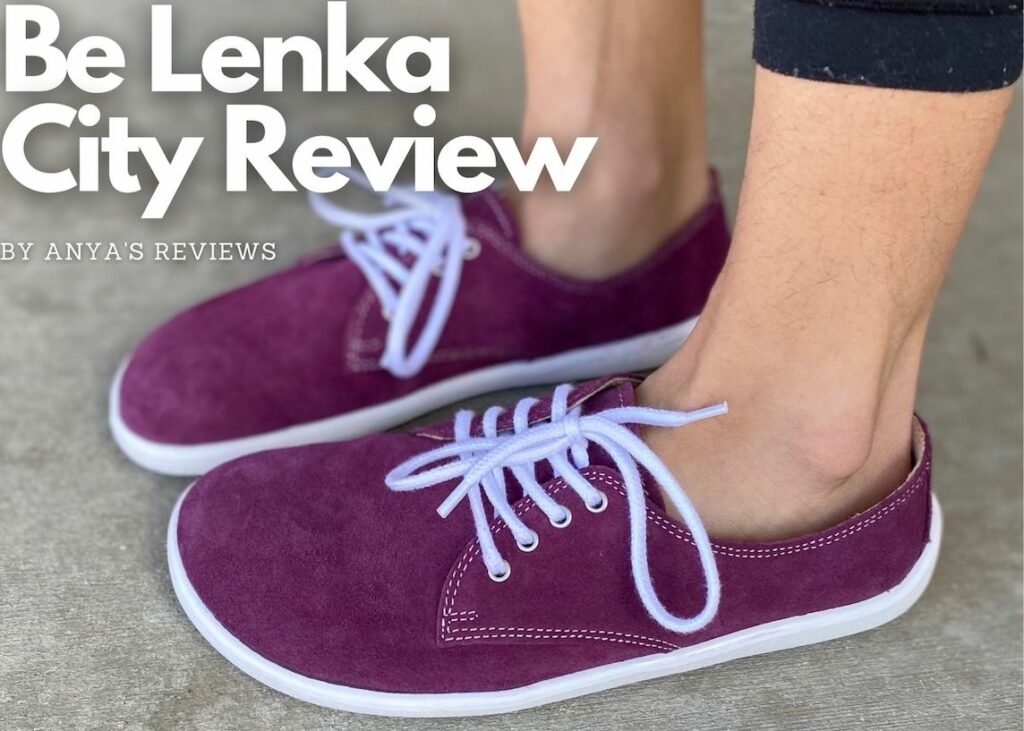 The Be Lenka City is your classic sneaker but barefoot, meaning it doesn't squish your toes and is completely flat and flexible. It comes in tons of fun colors and is a much better alternative to mainstream sneaker brands. Read this review for the low-down on the Be Lenka City Barefoot Sneakers.
The Be Lenka City Review
The Be Lenka City is a classic sneaker but with a foot shaped toe box and a flexible 4mm sole. It comes in TONS of different colors (sizes EU 36-47), including some neutrals and vegan options. I am reviewing the Plum and Mustard, which are the two colors we are carrying at Anya's Shop, and you can find all 18 styles directly from Be Lenka in Europe.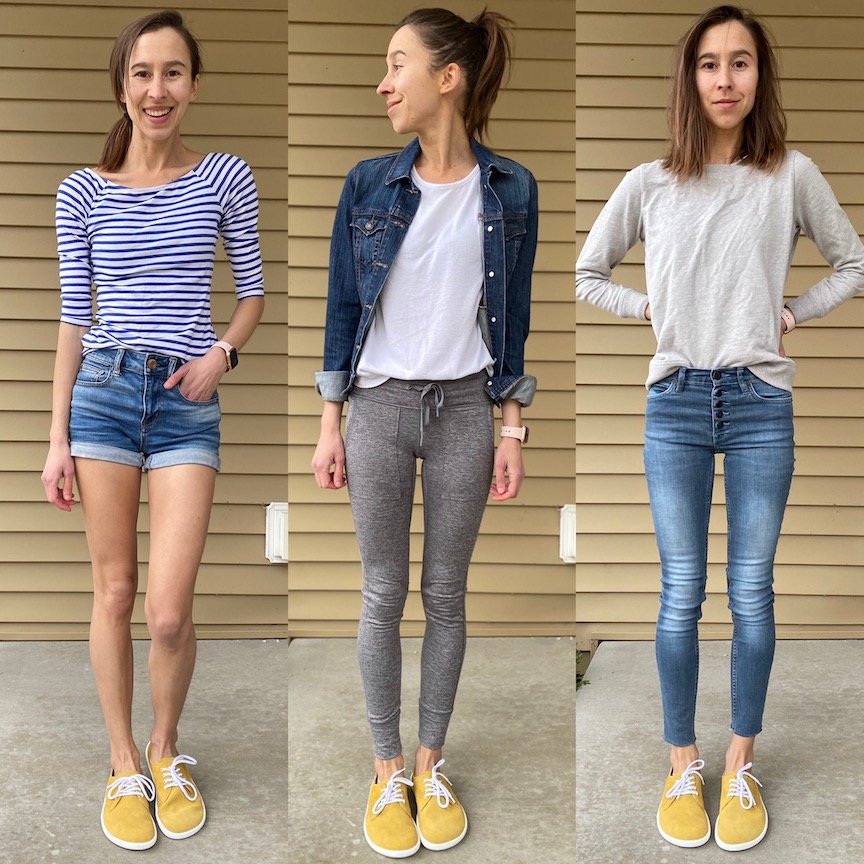 City Sizing
Be Lenka City shoes are roomy. I normally wear a size EU 37/US 6.5 in barefoot sneakers with a comfortable fit. I have a size 37 in the City shoes as well, but they are very spacious and I could wear one size smaller (but I'd have to be barefoot or my toes won't fit comfortably). Most people don't size down in Be Lenka sneakers, they just have a lot more space for their feet to spread out. So unless you have narrow/thin feet, I would buy your usual size.
Be Lenka Fit Type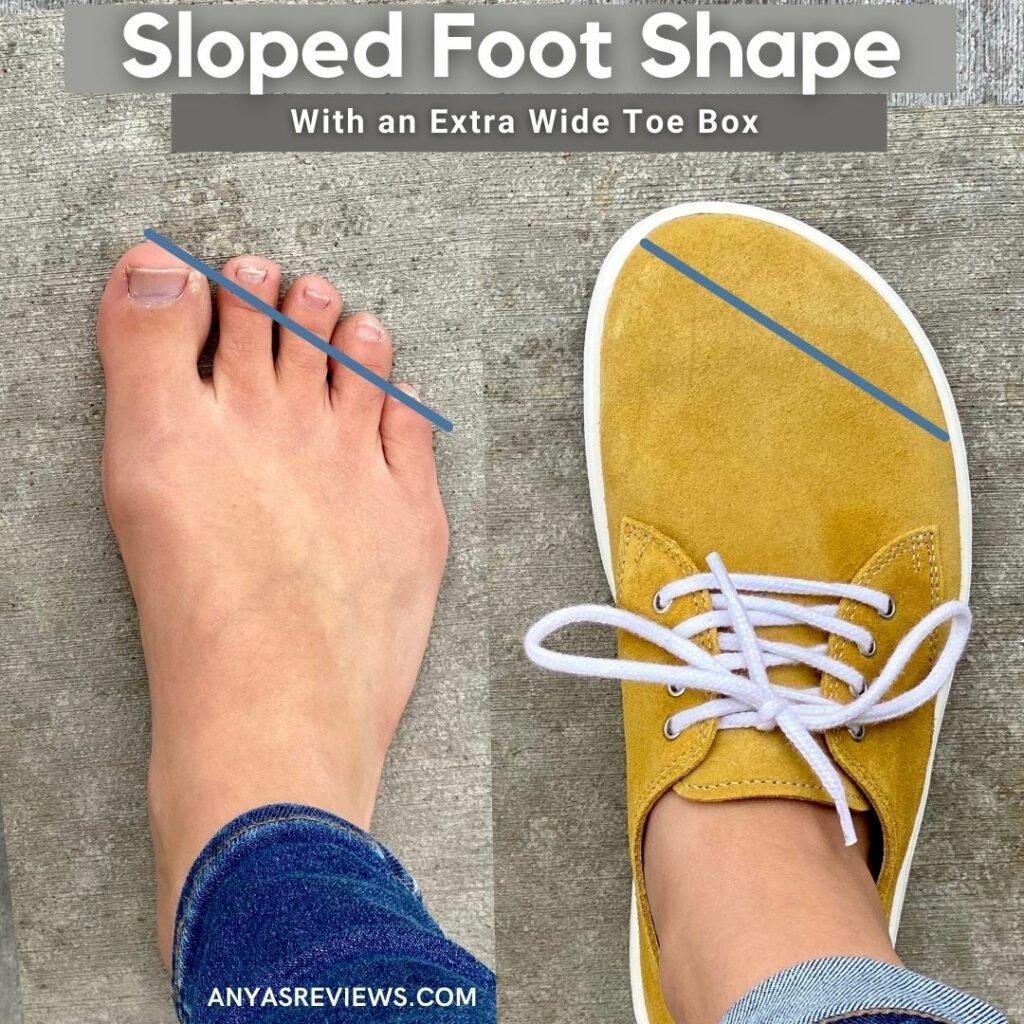 Be Lenka shoes are very consistently shaped. They all come with a sloped toe box that get progressively shorter after the big toe and a wide width. Great news for someone who wants a mainstream look but has extra wide feet.
Click here for an explanation of foot type, and the shoes that work best for them!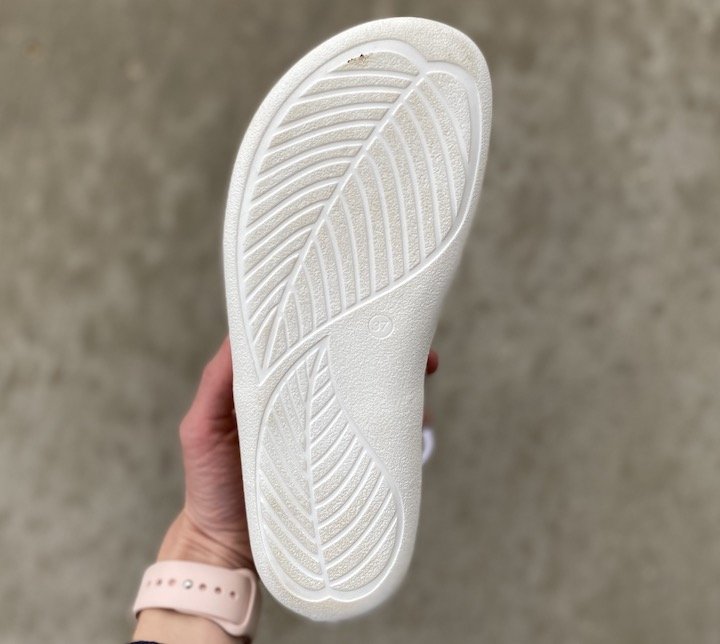 All Be Lenka shoes use this same outsole. Yay for consistency! It's one of the more durable outsoles out there, with a firm feel to it. To learn more about the Be Lenka Barefoot shoe brand, check out my other Be Lenka reviews.
Same Shoe, Different Foot
See the Be Lenka City on my medium-wide mountain shaped foot (left) versus on Samantha's extra wide sloped foot (right). It's not often you see a 100% shoe to foot match, but Be Lenka's are exactly right for Samantha's foot type.
I love my Be Lenka shoes, but the truth is they are not a perfect fit for my foot. I usually need an extra insole and tongue pad to keep the shoe secure, since they are wider and shaped differently than my foot. Fortunately, those small fixes work swimmingly and I have no issues (a shoe can be wider than your foot, but not narrower). I am very used to making tweaks to get the perfect fit, and it has opened up lots of brands for me. But it's always best to start by understanding your needs and then reading my reviews to see how the shoe fits, of course!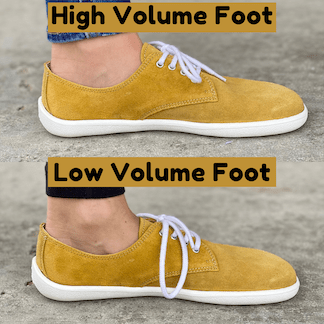 Samantha (top) has a high volume foot – see how her arch comes up higher than mine? She fills in the space of the shoe really well. On my low volume feet (bottom) I wear the laces tighter and there is some gaping around the ankle.
This is where a barefoot insole helps raise my foot up to fill in the extra space. They are lifesavers for low volume feet.
The City VS Other Be Lenka shoes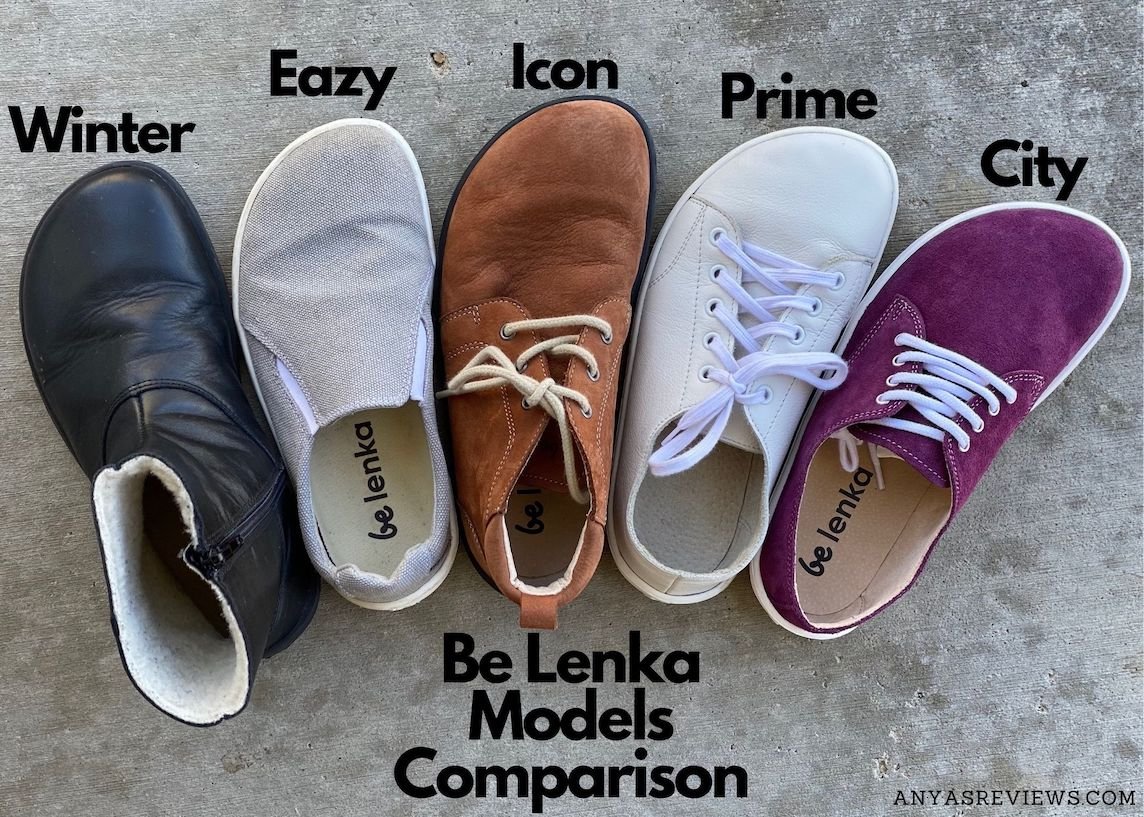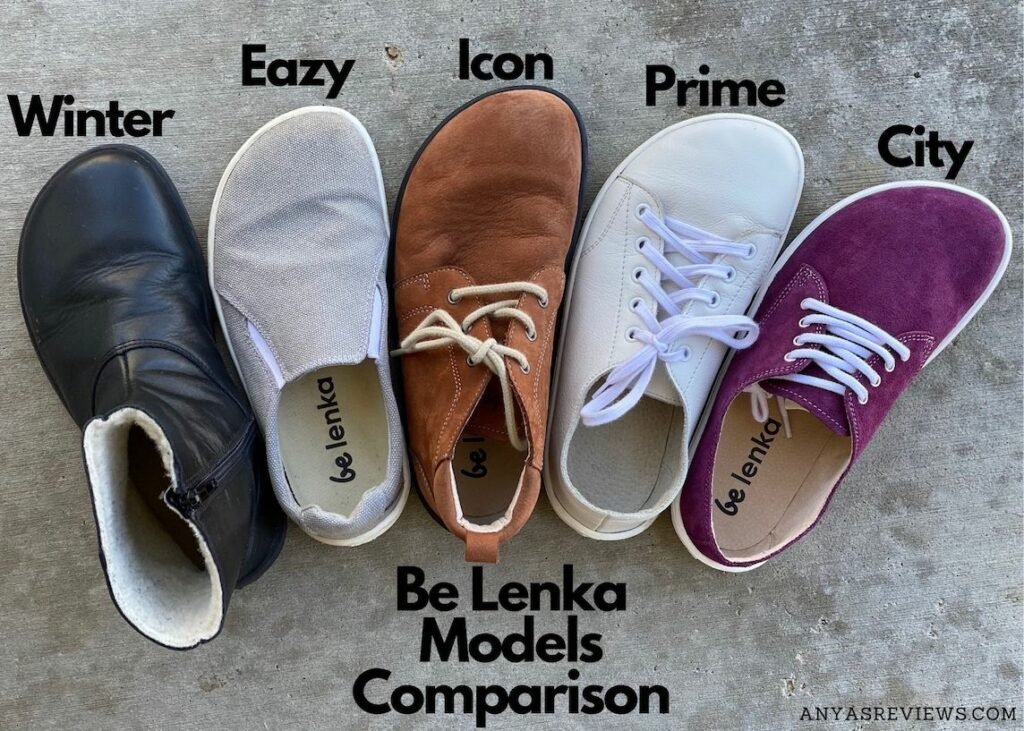 Even though Be Lenka has a very consistent shape, the fit of their shoes is slightly different across styles.
The Prime and the Icon have a a very similar roomy/high volume fit to the City.
The Eazy is significantly lower volume, and works great for my low volume feet.
The wool and fleece lined Winter models are more snug and sometimes people size up
Again, check out my other Be Lenka reviews for the details on each of these!
Ordering Be Lenka
If you're in the US/Canada you can get the City sneakers from Anya's Shop for $140. If you order from Be Lenka directly (lots more color options!) they cost $139 + $28 shipping via DHL for one pair, and you can get 5% off with code ANYASREVIEWS. You'll get your shoes quickly either way. Returns to Be Lenka are only accepted within the EU and USA.
Styling
This is the fun part! Wear your Be Lenka City sneakers like you would any simple sneaker. Search Keds Outfits on Pinterest for some easy inspiration (and check out my Fashion, But Make it Barefoot posts for more). The pop of color brightens your neutral outfits and adds pizzazz. I personally love the Mustard best, but it seems you all are gaga for the jewel-toned plum.
A community member took her City sneakers in Sand and painted leopard print spots on them!
Shoe Care
For shoes that are not a dark color it's helpful to treat the shoe before wearing to prevent stains. Particularly something as bright and lovely as these Plum and Mustard sneakers, you want to keep the color as pure as possible over time. I personally prefer Nikwax spray, but there are many options on the market. If you spray before wearing, then when the shoes inevitably get dirty you can brush it off fairly easily. Then just reapply the spray! In serious cases you can use a wet rag with a tiny bit of soap, and in even more serious circumstances I'll throw my leather/suede shoes in the washing machine (delicate cycle, natural detergent, air dry). Haven't ruined a shoe yet!
Conclusion
Be Lenka Barefoot makes foot-shaped shoes in mainstream designs with super high quality materials. What's not to love?? Throw in some super fun colors and you've got yourself a cult favorite.
Make sure you're subscribed to e-mails and following me on social to stay up to date on all things barefoot shoes and for an opportunity to participate in future reviews!
For kicks, here is a color comparison of some yellow sneaks. The Be Lenka City, the Be Lenka Icon, and the Mukishoes Sol.