*Be Lenka Prime sneakers are now available at Anya's Shop in the US! This makes them cheaper (and less risky) than ordering from Be Lenka directly. Subscribe to the shop e-mail list for 10% off a first purchase.*
Belenka, one of my favorite minimalist shoe brands, has been launching new models like they're running out of time. A brand previously known for having the best barefoot qualities, Belenka is now known for having the best styles too. I am an advocate of being either barefoot or in minimalist shoes every hour of every day, and brands like Belenka make it that much easier. With the release of their kid's line they now carry healthy shoes for the entire family!
One of their most popular releases this year is the Prime, a new barefoot leather sneaker. And since leather sneakers are one of my favorite styles, I am thrilled to see Belenka tapping into this trend. Read on for my full review of the Belenka Prime Sneaker.
** Get 5% off any Belenka purchase with code ANYASREVIEWS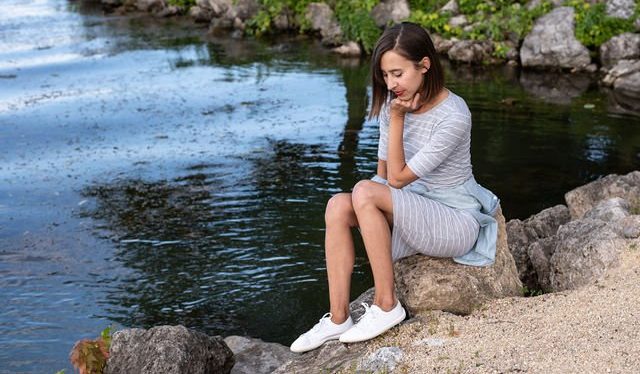 Belenka Prime Review
Table of Contents
1. The Prime
The prime is a soft, supple barefoot sneaker made from high quality leather inside and out. With unisex sizing and design, this is a shoe for men and women in 5 different colors.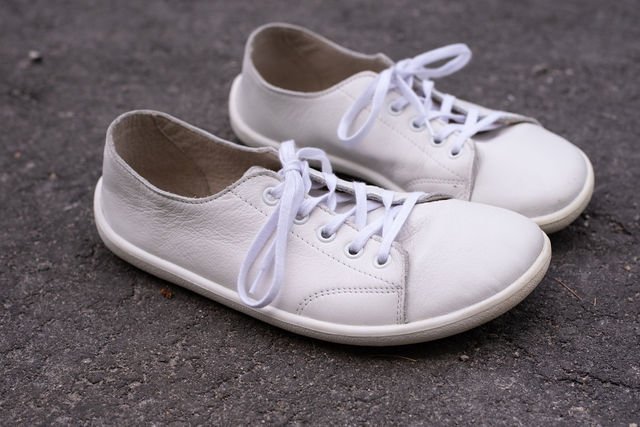 2. Materials
Belenka prides themselves on making high quality shoes that will last. The Prime is built on a rubber/poly blend outsole that is durable and can be found on all their closed toe shoes. I am a fan of rubber walled soles that wrap around the edge of the shoe: it helps prevent scuffs and keeps water out, which keeps the shoes looking nice for longer. They also give that classic look to a sneaker.
The leather on the Prime is a soft matte. It is comfortable but absorbent, so I recommend spraying the shoes before wearing to protect from water damage and stains. After that you should be able to wipe them clean when dirty, just be sure to reapply occasionally.
2.1 Critiques
Overall the Prime is an excellent sneaker, but I have two critiques about the design. One is that in the white version the laces don't exactly match the color of the shoe. When you're wearing an all-white shoe, you want it to to be an all-the-same-white-shoe, right? It's a subtle thing, but the artist in me wants continuity.
And second: the toe box is reinforced, but the rest of the shoe is so soft and flexible you can see where the lining ends. This will be less noticeable on feet that fill the whole shoe, but the design could be tweaked to improve this.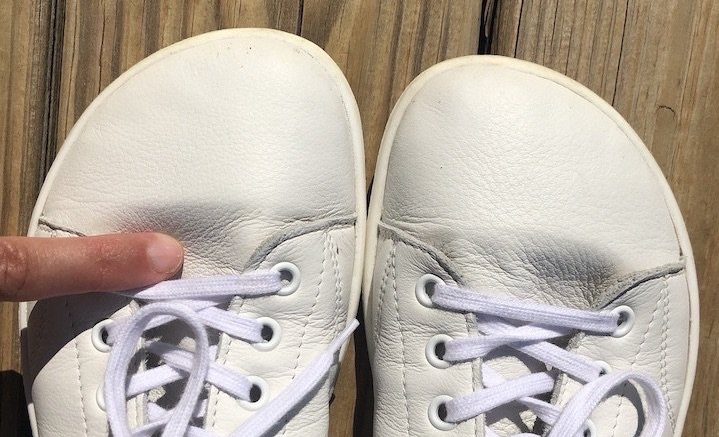 3. Sizing & Fit
The Prime is an extra wide sneaker with a medium volume toe box (for an explanation of foot volume see this Instagram post). My normal size is a 36 – 37. For sneakers and lace up shoes I usually get a 37, so that's what I chose for the Prime. It turns out the 37 is rather roomy on me and I've concluded a 36 would be a better fit.
I have tried 5 different styles from Belenka (see my other reviews here) and have been wearing them regularly for the better part of a year. In the winter boots a size 37 is best, but in all the others I could comfortably size down to a 36. Keep in mind that I usually don't wear socks (unless it's cold) and I have thin, low volume feet. If you have high volume or extra wide feet I would stick with your regular size.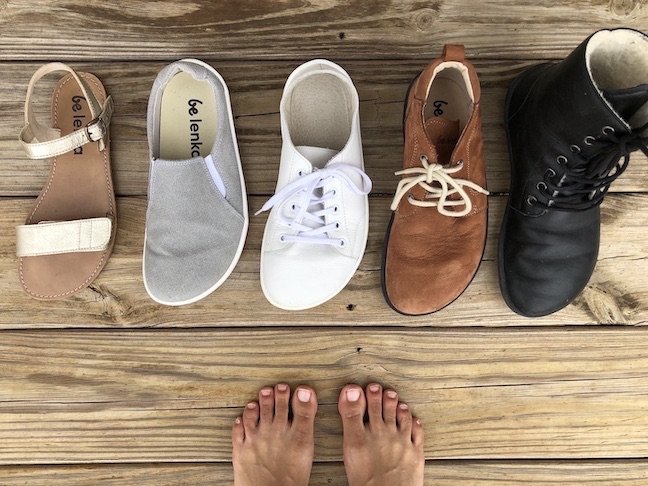 In the size 37 Prime I am using a barefoot insole and a felt insert to fill up the extra space. With those accommodations they work well for me, so that's always an option if you don't want to size down.
Belenka has a size chart on each product page you should refer to when ordering. Keep in mind that it measures the mold that is used to form the shoe, which means the shoe fits wider than you expect. My feet measure 9.2 cm wide from a foot tracing and I have enough space even in the 36.
Belenka Prime Size Chart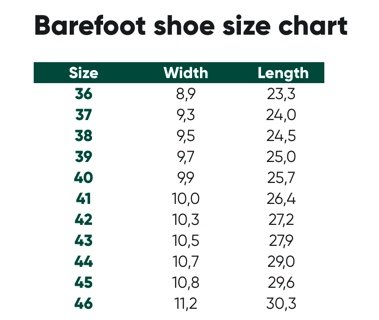 4. Comparisons
Belenka Eazy V. Belenka Prime Review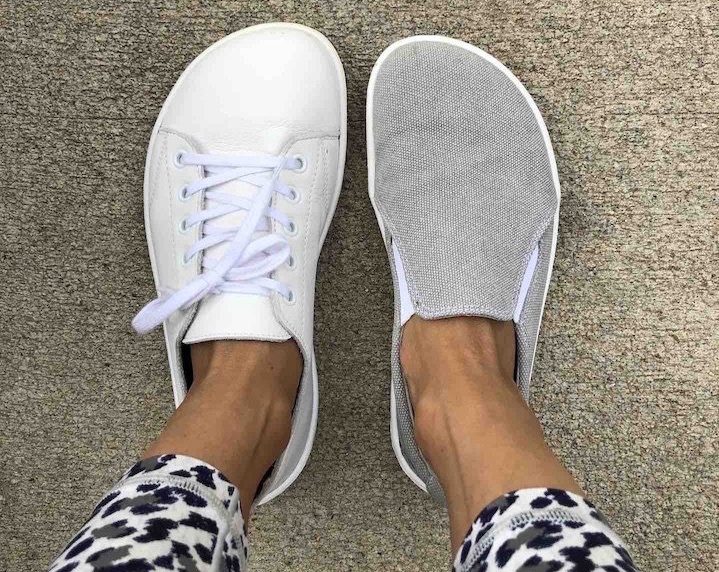 The Eazy is another great new style from Belenka. It is built on the same outsole as the Prime, but the fit is different. The Eazy is a much shallower shoe that will work best on low-medium volume feet. There is a removable insole so you get two fit options. I personally love the shallow fit because I have low volume feet, but if you have high volume feet the Prime is going to be a better choice for you. I got a size 36 in the Eazy and I'm glad I did because they fit perfectly. As long as I don't wear socks I still have enough width in the smaller size.
The Eazy also has a padded collar to keep the heel secure and vegan options. You can also find the Eazy at Anya's Shop!
Vivobarefoot Court V. Belenka Prime Review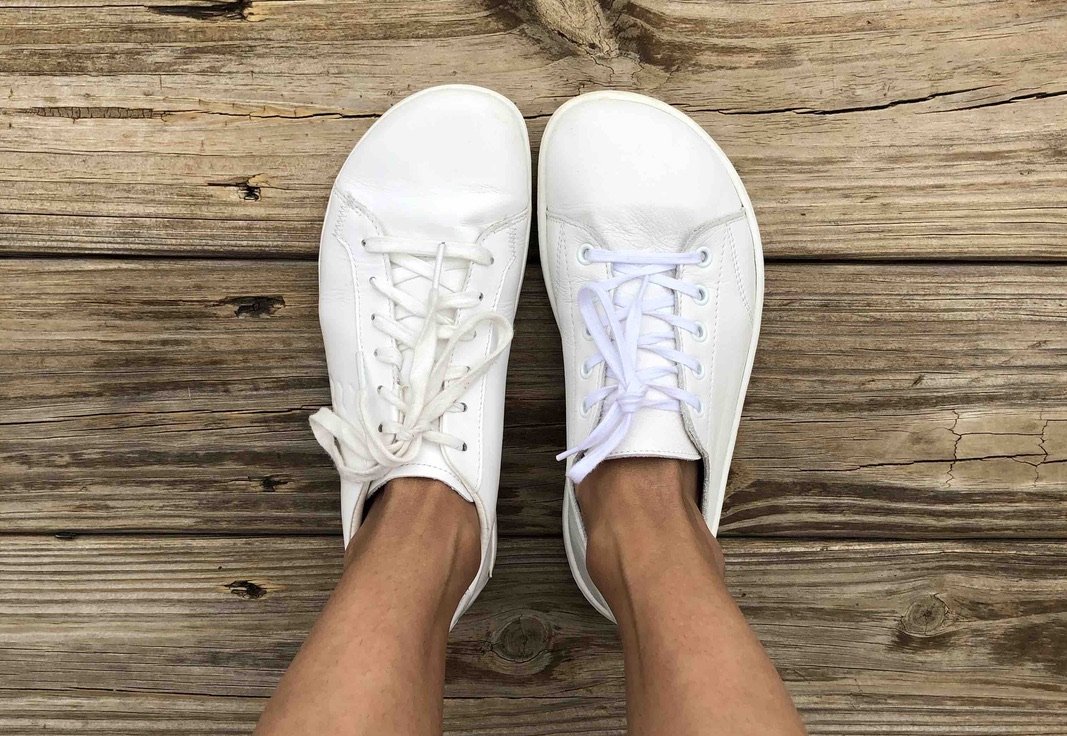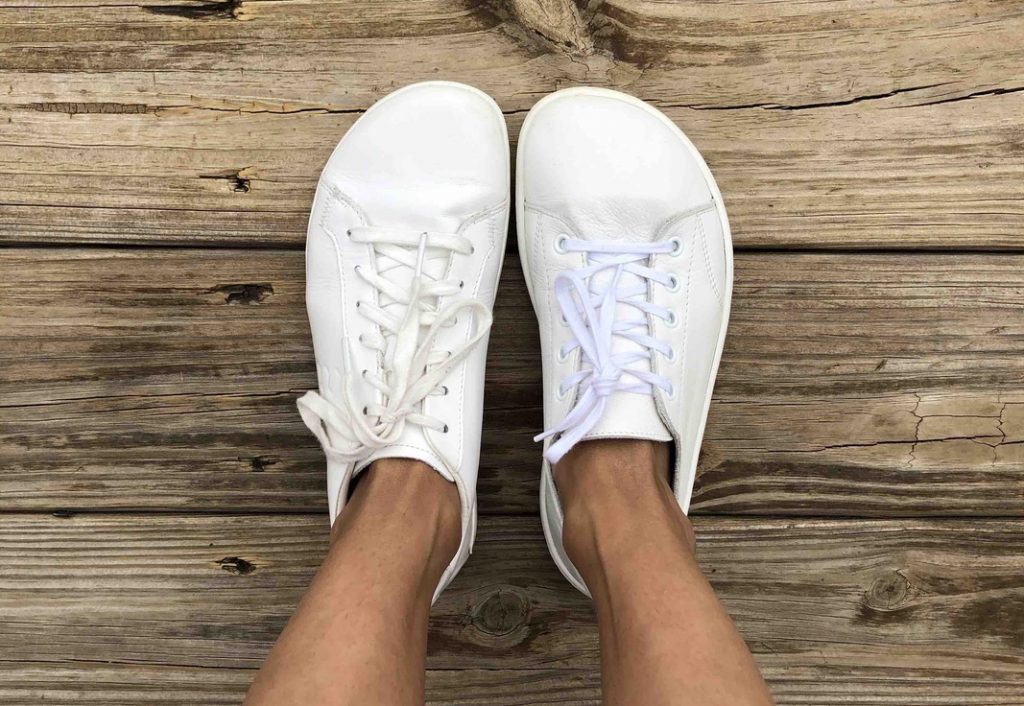 One of my favorite shoes this year has been the Vivobarefoot Geo Court Sneaker that I reviewed previously. So how does the Belenka Prime stack up?
The Vivobarefoot Court is a crisp bright white that looks very classy. The design of the Court gets an A+ from me. The leather upper is shiny and wipes clean and the shoe feels very durable. Cons to the Court are that it is stiff at first and works better on lower volume, thinner feet. They also can make you sweat. Mine have broken in well, but they are less comfortable than the Prime.
The Belenka Prime is a simpler design with no visible branding. I would brighten the white and get matching laces if I could, but I still love the style. It also is a wider fit and a more open structure so you don't get any heel or ankle rubbing and no sweating issues. If you have wide, high volume feet the Prime will be a better fit and it beats the Vivobarefoot Court on comfort and barefoot features.
5. Barefoot Qualities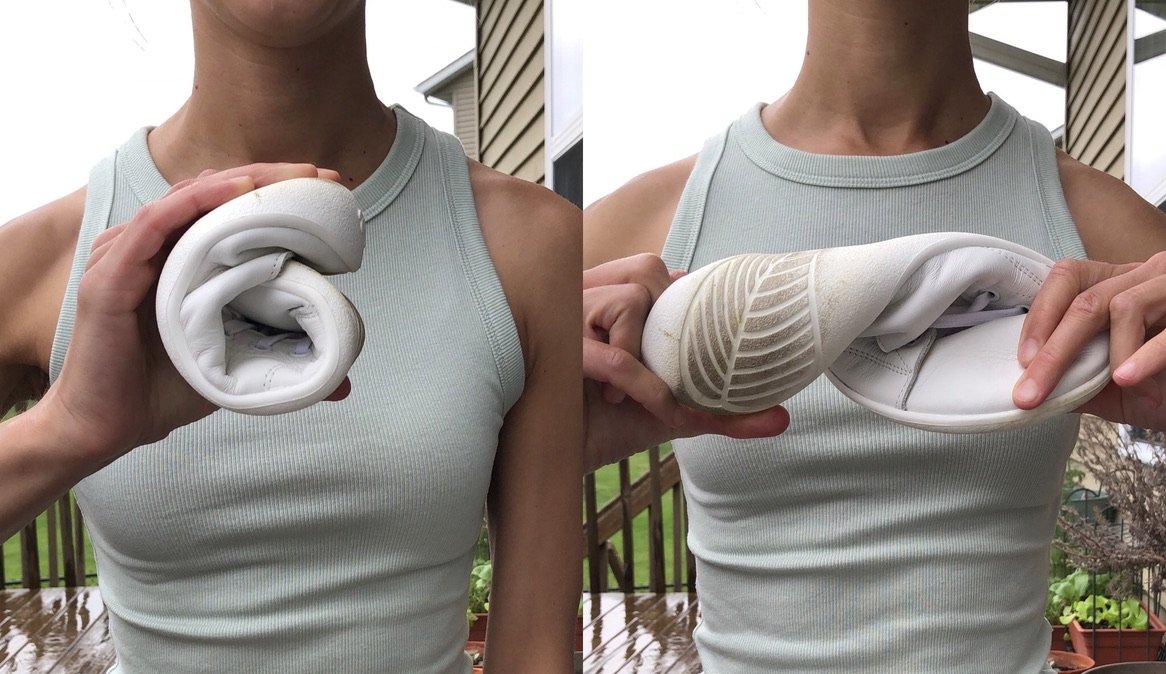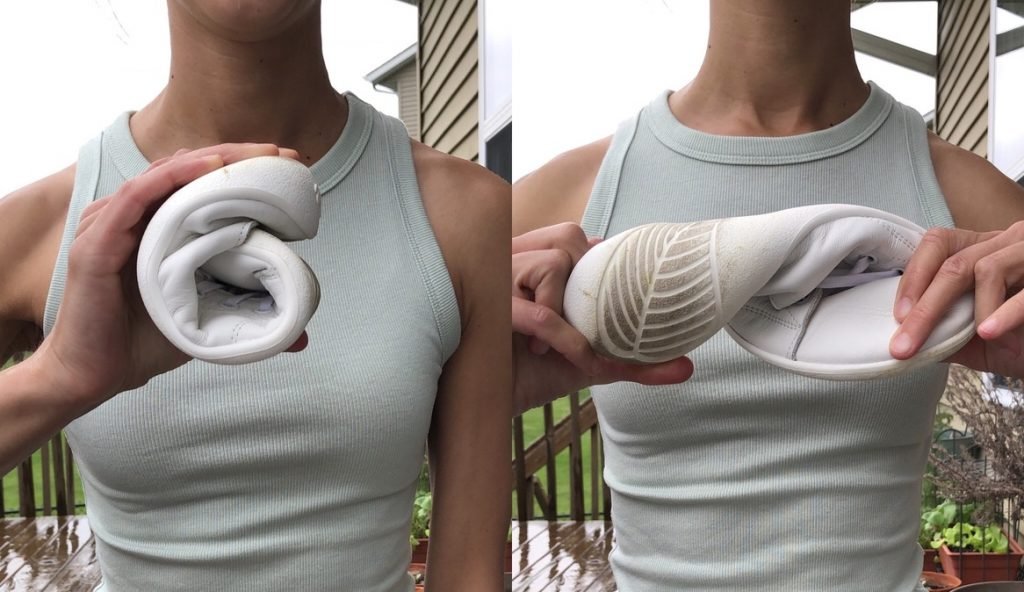 All of Belenka's shoes are considered barefoot, in that they are completely flat, flexible and with a foot-shaped toe box (for more on what makes a minimalist shoe read this post).
The thing that distinguishes Belenka from other popular barefoot brands is that they have some of the widest shoes out there with a big selection of styles. If you've found that popular brands like Vivobarefoot are too narrow for you, Belenka might be the answer.
The total stack height of the Prime is only 4 mm. The outsole is not the best ground feel in the market, but it is extremely flexible and durable (a trade off for ground feel). You still can feel the ground underneath you, but it's not quite as responsive as some brands.
6. Ordering
The Belenka Prime costs $149, but with my code ANYASREVIEWS you can get 5% off. They use DHL shipping which costs an additional $20. Within the EU, you have 14 days to return unworn shoes but you pay the shipping (returns are only accepted from within the EU and USA). US customers can order the Prime from Anya's Shop for $150.
7. Style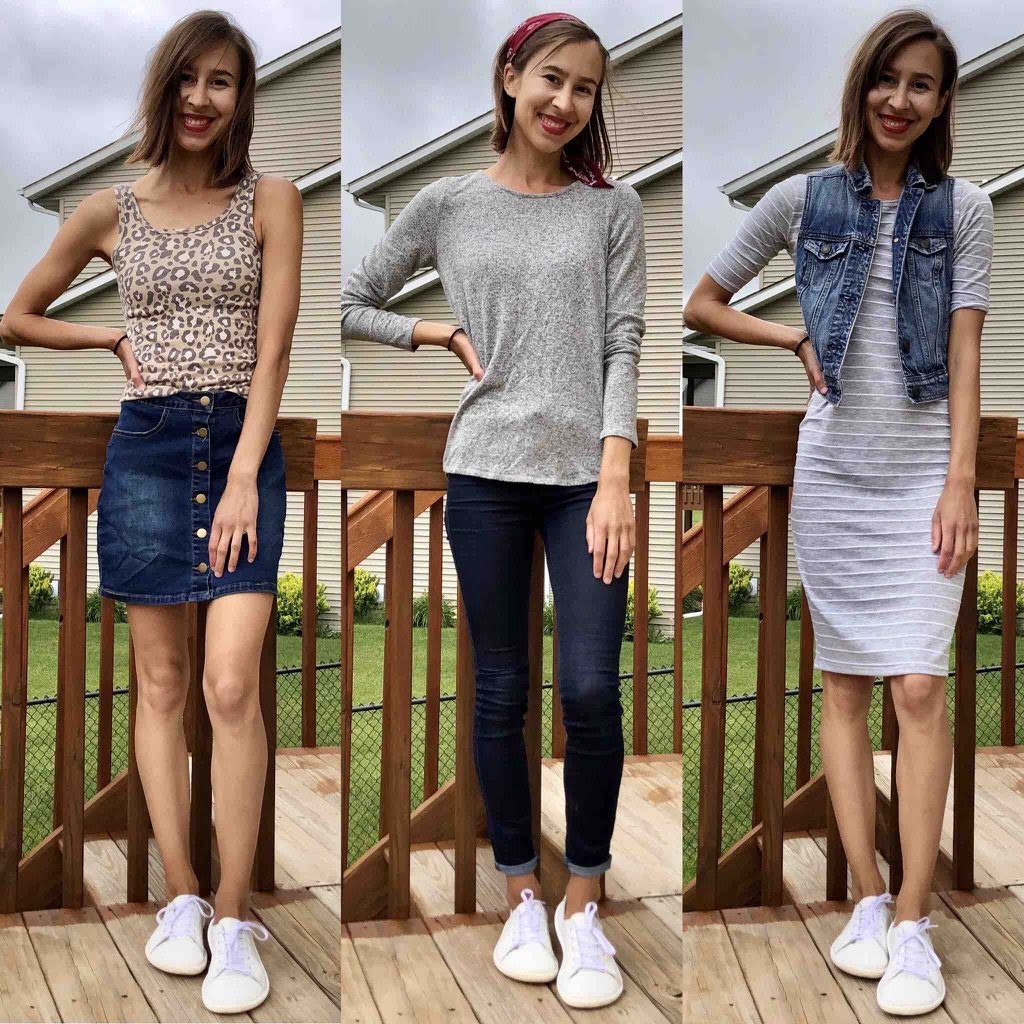 It can be tricky to feel stylish in such wide shoes, but classic styles like the Prime make it easy. The simple and well-structured design allow you to wear these like you would any sneaker. White leather in particular is fresh and on-trend and I wear it with just about everything! The casual sneaker style is a favorite of mine and barefoot brands have really stepped up lately. For more on my favorite barefoot sneaker styles, read this post.
8. Review Conclusion
As someone who places a high value on loving what you wear, I used to shy away from extra wide minimalist shoes. I am so glad Belenka is here to show us that healthy footwear doesn't have to be limiting, and you can have your style and foot health too! The Belenka Prime sneaker is an all-around great shoe and I expect many more great things to come from Belenka Barefoot Shoes.
For lots more minimalist shoe reviews and barefoot style, be sure to follow me on Instagram!