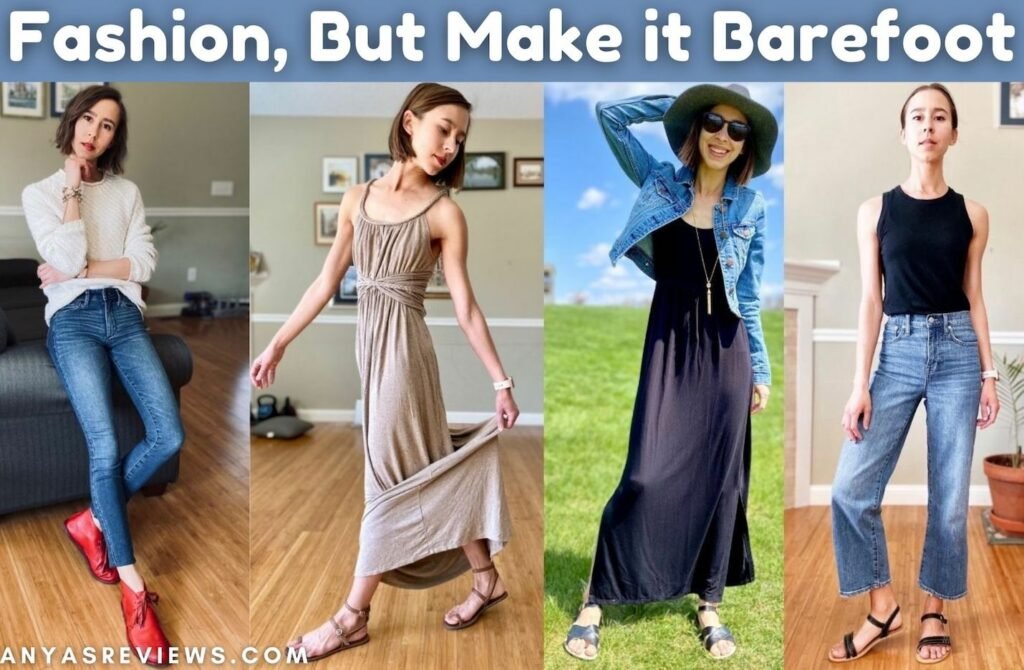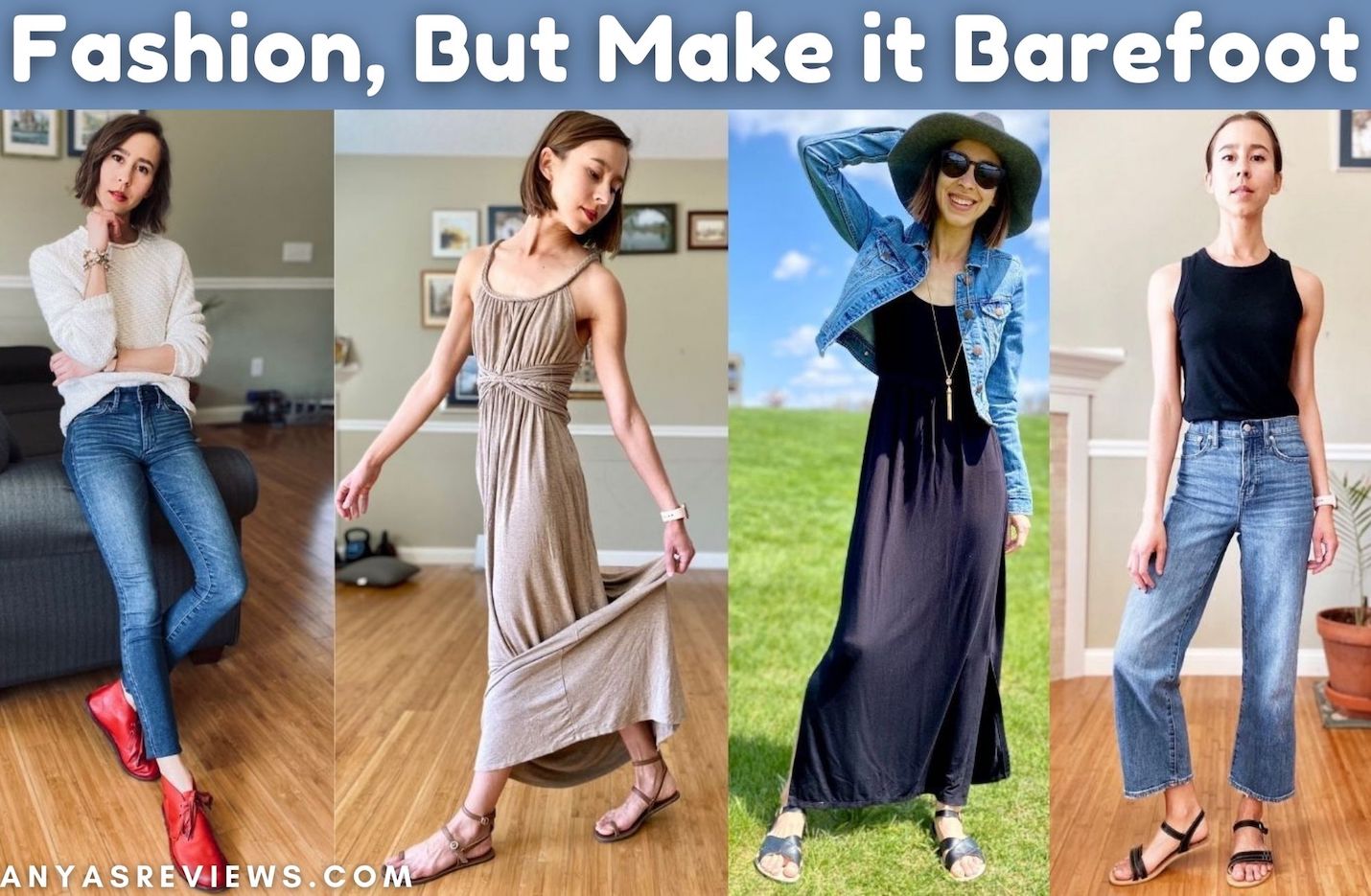 It is warming up! So we are breaking out all the pretty shoes that you can wear instead of harmful heels and flip flops. If you've got weddings coming up, or simply want to have cute barefoot shoes that don't hurt your feet, check out the April 2021 edition of Fashion, But Make it Barefoot.
I share a new "Fashion, But Make it Barefoot" photo every Friday on Instagram and Facebook!
Click here to see all the previous Fashion, But Make it Barefoot posts.
April 2, 2021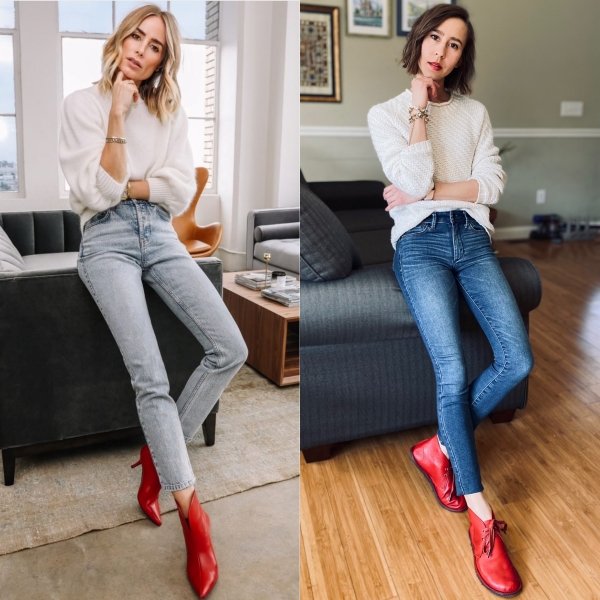 The Gaucho Ninja Desert Boots | $265 after code ANYASREVIEWS | Leather | EU Sizes 36-47 | Handcrafted in the UK
This model is currently unavailable from Gaucho Ninja
On Fridays, we wear confidence.

I know a lot of people associate high heels with feeling sexy, commanding, and in charge (AKA #bossbitch). But I associate high heels with imbalance, distracting pain, and an inability to access my potential.

WHAT IF we chose to associate power with being grounded, stable, and balanced? 🤯

So if you want to look like a boss in barefoot shoes, start by FEELING like a boss.

These shoes are from Gaucho Ninja , one of my personal favorite shoemakers. They are craaazy soft and flexible, essentially a leather glove. Now THAT is what I want on my feet while I'm #bossbitch.

For kicks, also pictured above is my collection of red shoes! From left to right,
1. Gaucho Ninja Desert boots – use code ANYASREVIEWS for 10% off
2. Wildling Shoes Tanuki Sango – I reviewed it on YouTube! See my other Wildling Reviews here.
3. The Storehouse Flats
4. Ahinsa Shoes Ankle Boot – The Bare line is barefoot – the Comfort line comes with a non-barefoot removable insole. Use code ANYASREVIEWS for 10% off
5. Zlatush Shoes Flats – Reviewed in my Barefoot Ballet Flats post.

Gaucho Ninja shoes were gifted, but as always this post is not sponsored. Left photo is of Anine Bing, Swedish designer and total #bossbitch. Happy Friday aaaallll! Go on a barefoot walk this weekend with me!
Click here to see the original post on Instagram
---
April 12, 2021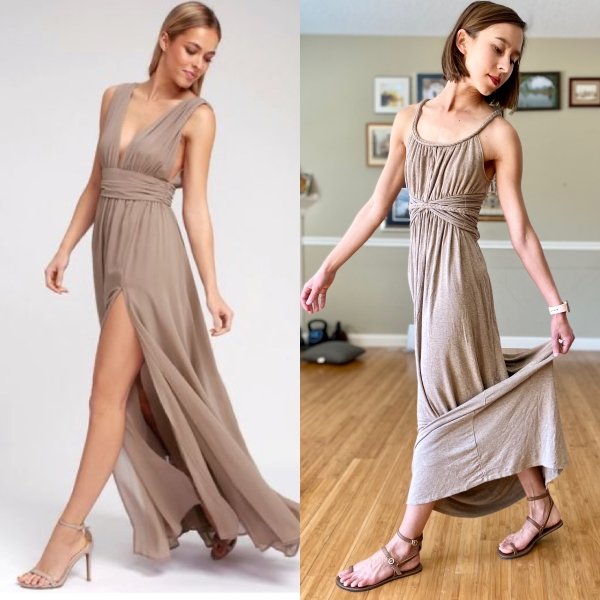 The High Feels Sandal Nº5 with extra Y-strap | $160 | Vegan | Sizes EU 35-43 | Ships from Germany
Get fancy, don't get hurty.
Wedding season is coming up. Now I'm not going to judge you for your footwear choices, BUT I want to challenge the notion that you have to wear heels to look presentable. And that goes for both men & women (have you looked at men's dress shoes? They have heels too). Do you really need those torture devices to look your best?
Besides, you'll enjoy the special occasion so much more if you're comfortable and can break it down on the dance floor!
I have several posts here on dressy barefoot shoes (it's sort of my specialty) including a men's barefoot dress shoe list, a wedding barefoot shoes list, a barefoot ballet flats roundup, and a full list women's barefoot dress shoes of all types (sandals, boots, flats, oxfords, etc).
In this photo I am wearing High Feels sandals, which are vegan and made in Europe. They have JUST opened up to worldwide shipping, so are finally available to us in the US! They're a bit pricey, but really one of the most beautiful barefoot sandals available. I am wearing a size 36, and decided I need a size 37. They fit, but my feet are kind of hanging over the edge. I'm in flux with my shoe size, some of my US 6/EU36 sandals from last year feel too small this year. Compared to my other size 36 sandals I would say that Highfeels are true to size, but run slightly small. They are medium wide (better for narrow to average width feet), and they have printable templates to help you pick your size. Mine are Brown Sugar color.
Wear High Feels, not high heels 😉
While you're thinking about fancy barefoot shoes, check out @barefoot_downunder for even more inspiration. She wears barefoot shoes to a corporate work environment every day! And has really good taste I might add #ClosetEnvy.
---
April 22, 2021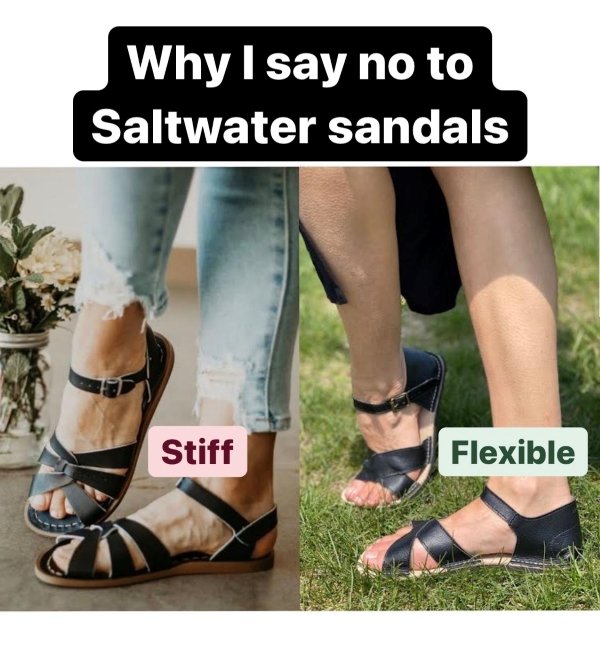 The Zeazoo Symphony | $85 after code ANYASREVIEWS | Leather | Sizes EU 35-42 | Handmade in Bulgaria
Sandals are tricky. They give your feet a lot more freedom than close toed shoes, but I still stay away from the "regular" sandals you see in the shops for a few reasons.

1. Even flat sandals usually have a small heel rise. Barefoot sandals are zero drop.
2. The soles are often stiff, and I can't abide that.
3. Depending on strap placement, you could still be squishing your toes. Barefoot shoes are foot-shaped to prevent that.

But if you're a Saltwater Sandal fan there's some good alternatives! Last year I had Zeazoo Kids custom make me these sandals on the right, and they proved popular enough that they've now been added as a full-fledged member of Zeazoo inventory! I had kiiiind of hoped they would name them the Anya Sandal, but I guess Symphony is alright too. 😜

You can find them at Zeazoo Kids and use code ANYASREVIEWS to get 5% off.

We will be carrying them at Anya's Shop this summer in black, beige, and red if you are in the US/Canada and don't want to deal with international shipping. But if you're impatient I'd recommend going ahead and ordering from Zeazoo Kids!

And if you're in the market for sandals you really need to check out my Complete List of Sandals! There's a fashion and athletic section with images for each option so you can find things easily. ❤️
Click here to see the original post on Instagram
---
April 30, 2021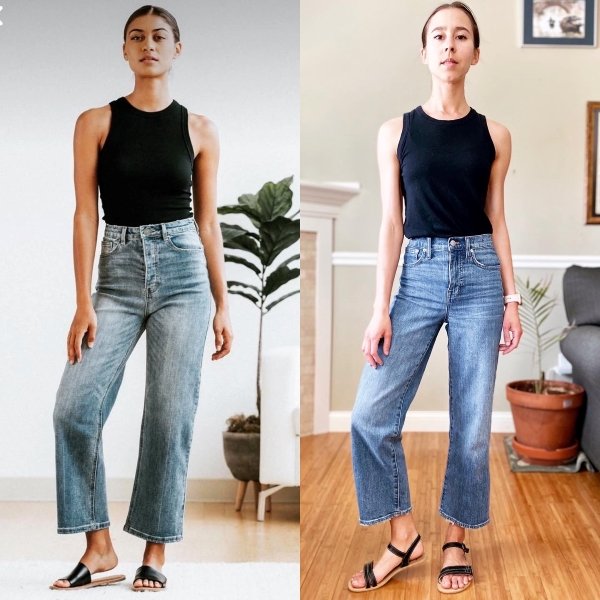 The Be Lenka Summer Sandals | $130 | Leather | Sizes EU 36-43
Use code ANYASREVIEWS 5% off when ordering directly from Be Lenka (returns are only accepted from within the EU and USA).
Let's talk slides and flip flops. Those shoes are aptly named, because they SLIDE and they FLOP. There's nothing to keep them secure to your foot, causing you to grip your toes or walk funny to keep the shoe on. This is true for any ill-fitting shoes that are too loose around the opening.

We get so used to this clawing of the toes that for lots of people it turns into chronic tension in the tops of the feet (even for those of you that have been in barefoot shoes for a long time!). You can see if this applies to you by sitting on the ground and putting your feet out in front of you. Do your toes relax and point straight out from your feet, or do they angle back as if being pulled toward your body? Swipe to see some examples. I love ankle CARS (a controlled and isolated ankle circle) to reduce this tension – swipe for video.

Chronic tension is a real nuisance, because it causes issues down the road (like hammertoes!), making it easy to miss the behaviors that led to it. And that's why barefoot sandals almost always have a back strap! What you wear today can affect how you feel tomorrow.

Speaking of barefoot sandals, these black Be Lenka Barefoot Summer Sandals are now in stock and ready to ship at Anya's Shop!! We also just added the gold Grace models here. I know many of you have been waiting, thanks for your patience. ❤️ They are fab sandals (updated since the very first edition of them) with two velcro straps that give you lots of adjustability. True to size, and of course, a thin and flexible sole.

Also, you all were right. Wide leg jeans are THE BEST. 😉
Click here to see the original post on Instagram
A Few More Stylish Barefoot Sandals