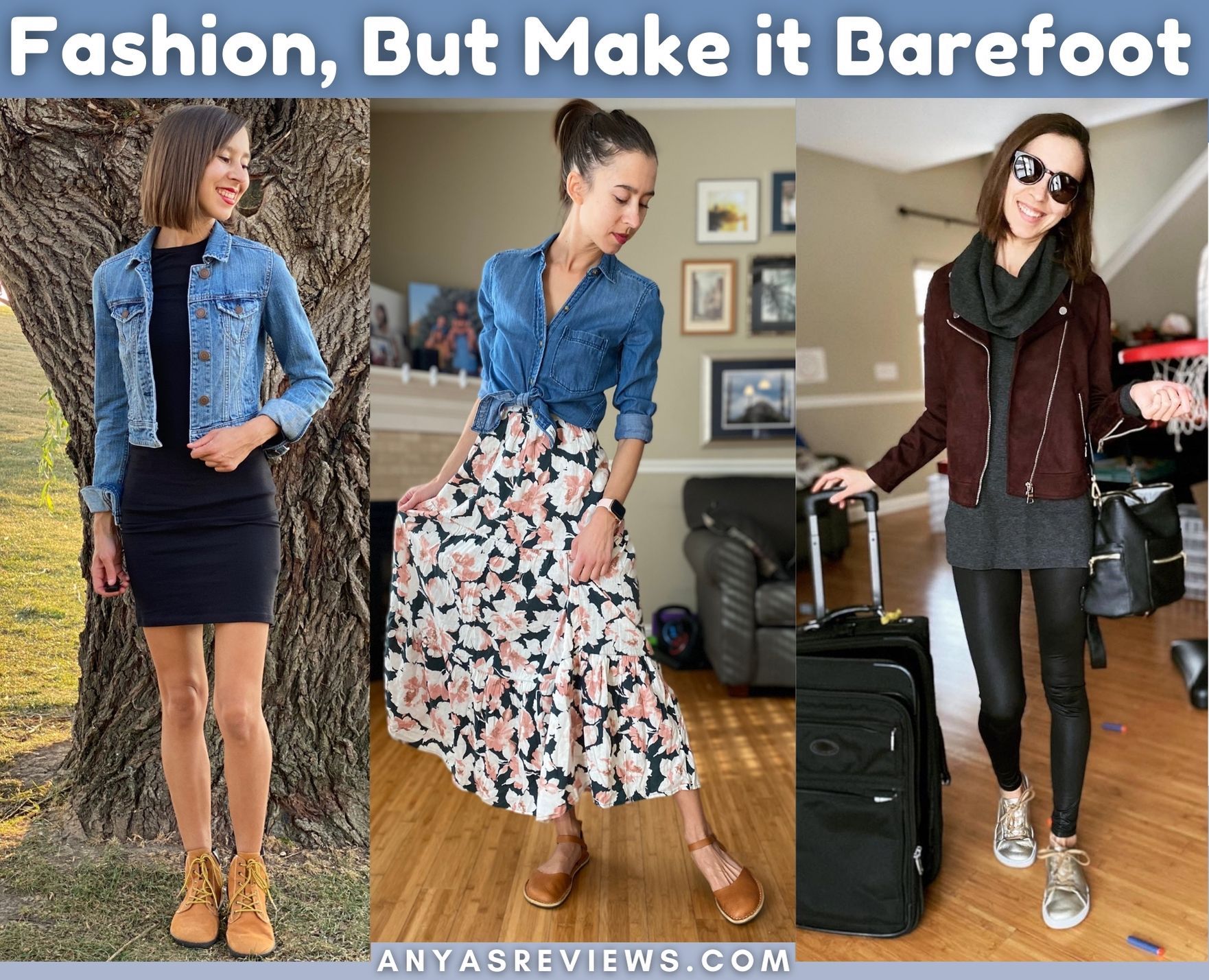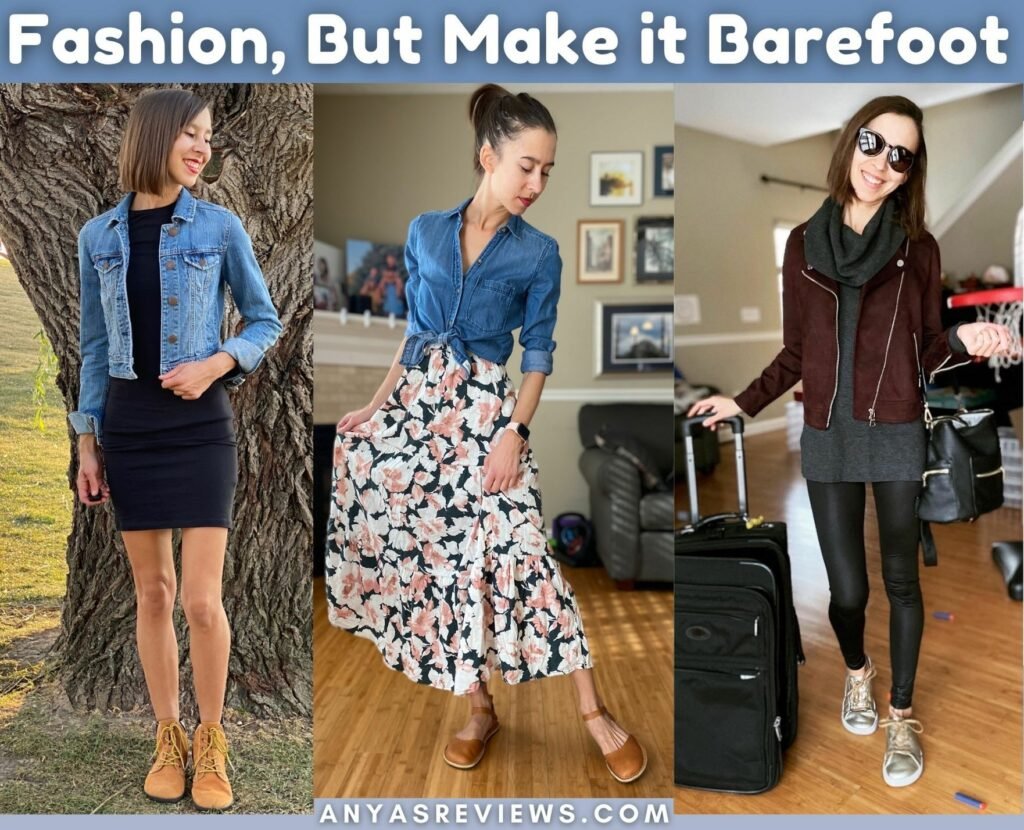 As winter winds down I've had stylish barefoot shoes for spring on the brain. In this Fashion, But Make it Barefoot roundup we're covering 3 of my top picks for transitional weather – Groundies Liverpool boots, Crupon Trevi flats, and Origo metallic sneakers.
Click here to see all the previous Fashion, But Make it Barefoot posts.
Stylish Barefoot Alternatives to Popular Shoe Trends
---
1. Crupon Sandals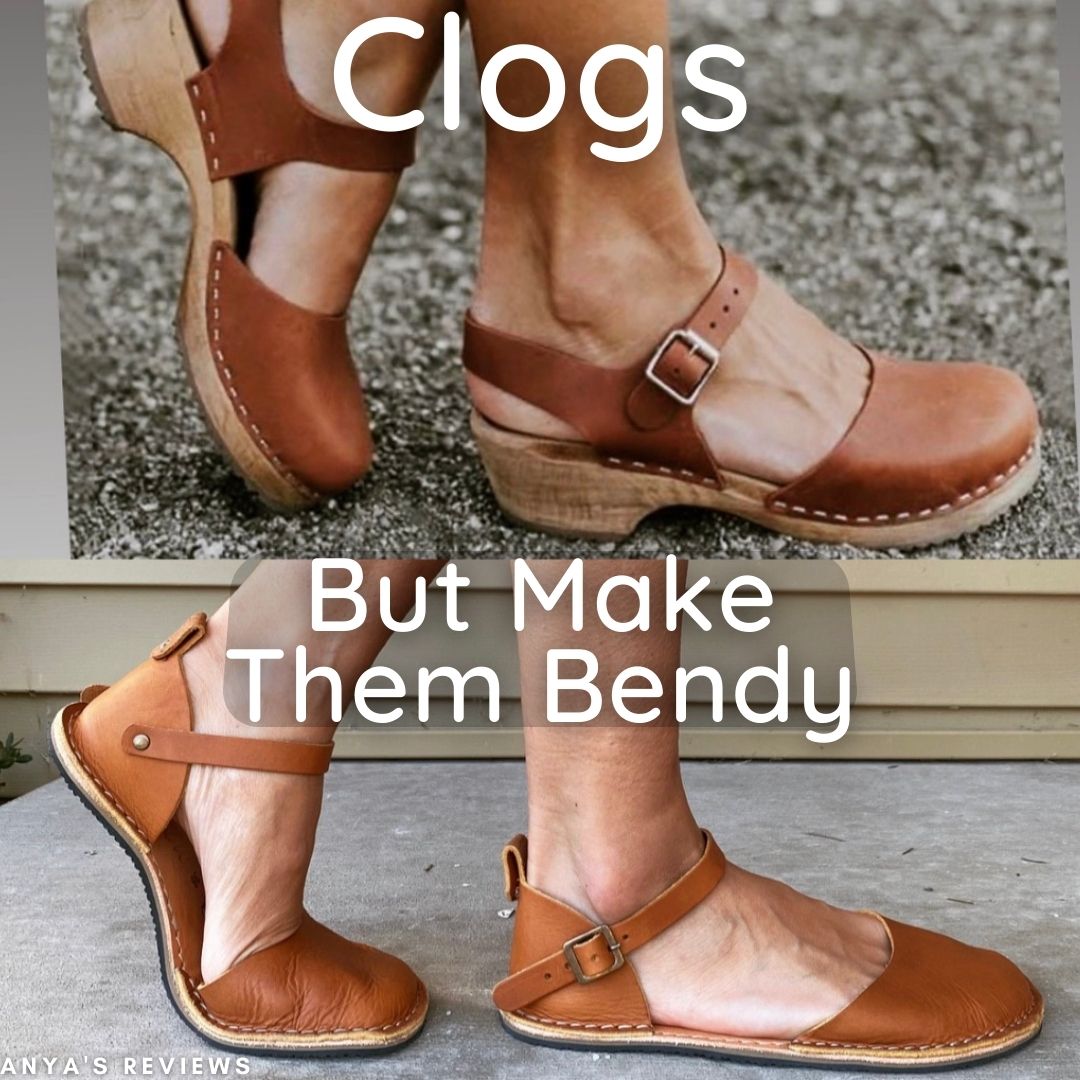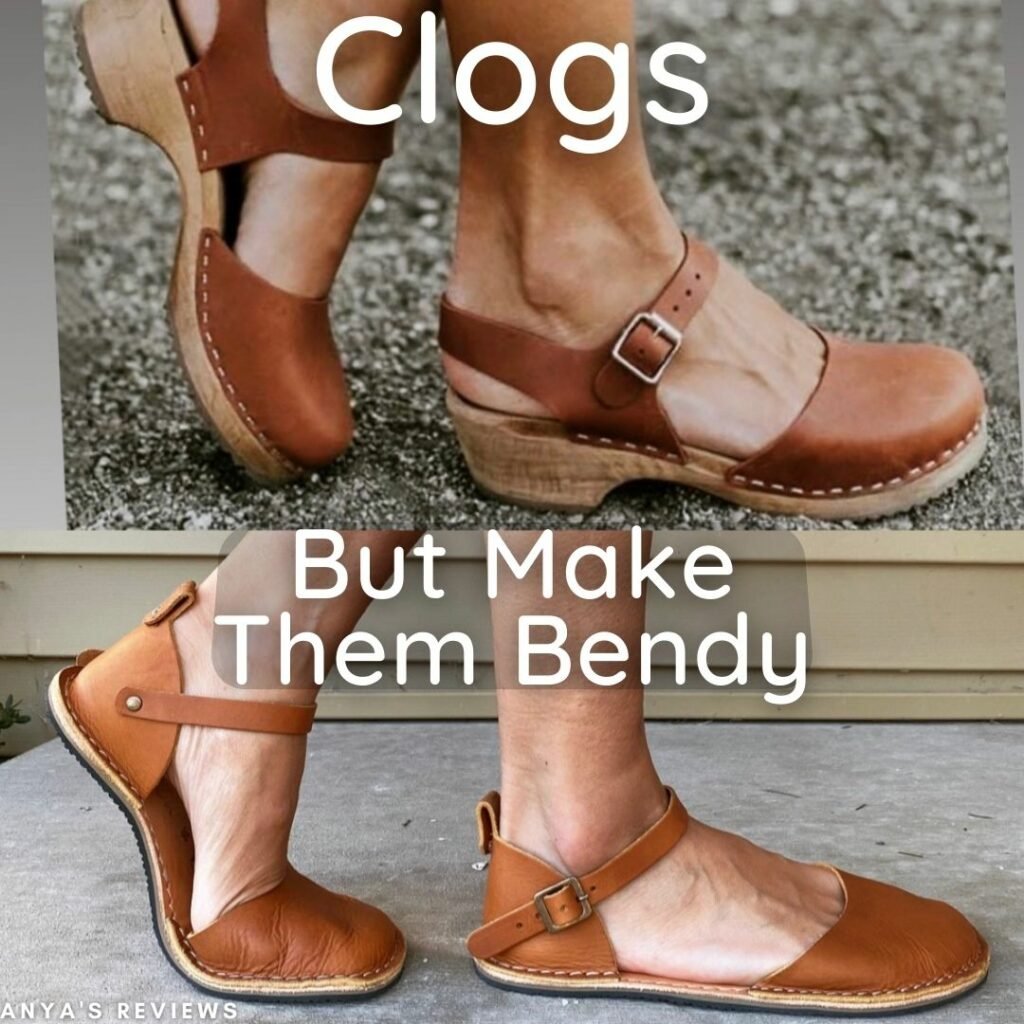 Leather | $148 | Sizes EU 35-41 | Ships from Bulgaria
Use code ["crupon-sandals"] for 10% off any Crupon purchase
Like the look of clogs, but want a sole you can feel the ground in? Crupon Sandals has got you covered!
I found Crupon 3 years ago and was so thrilled with their quality shoemaking and rustic look, but at the time they only came in one shape that wasn't wide enough for my feet. Last year Crupon and I worked together to develop a new barefoot sole, and this year we are adding some new styles to the lineup! The Trevi Barefoot from Crupon can now be purchased in black (nero) and light brown (ambra), and you can use code ANYA for 10% off.
Crupon is based in Bulgaria, and each pair is handmade to order. Returns and exchanges are accepted on shoes from the Barefoot collection, as well as anything from their standard collection. They run a little bit long in my experience, and they have a size chart and printable sole template to help you find your size.
You can find the full Barefoot Sandals collection here. My coupon code works on everything on the website. See a few more lovely styles from Crupon below!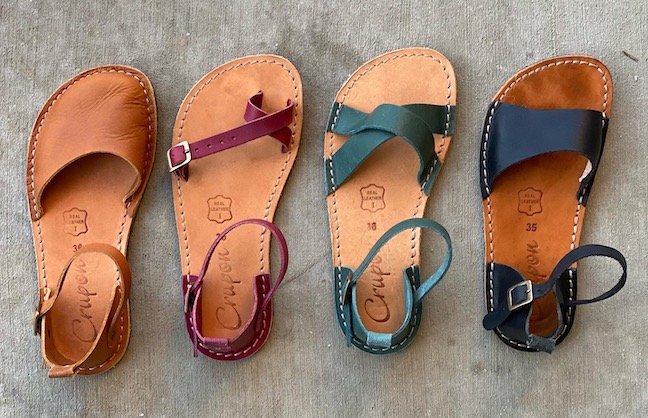 Click here to see the original post on Instagram
---
3. Origo Shoes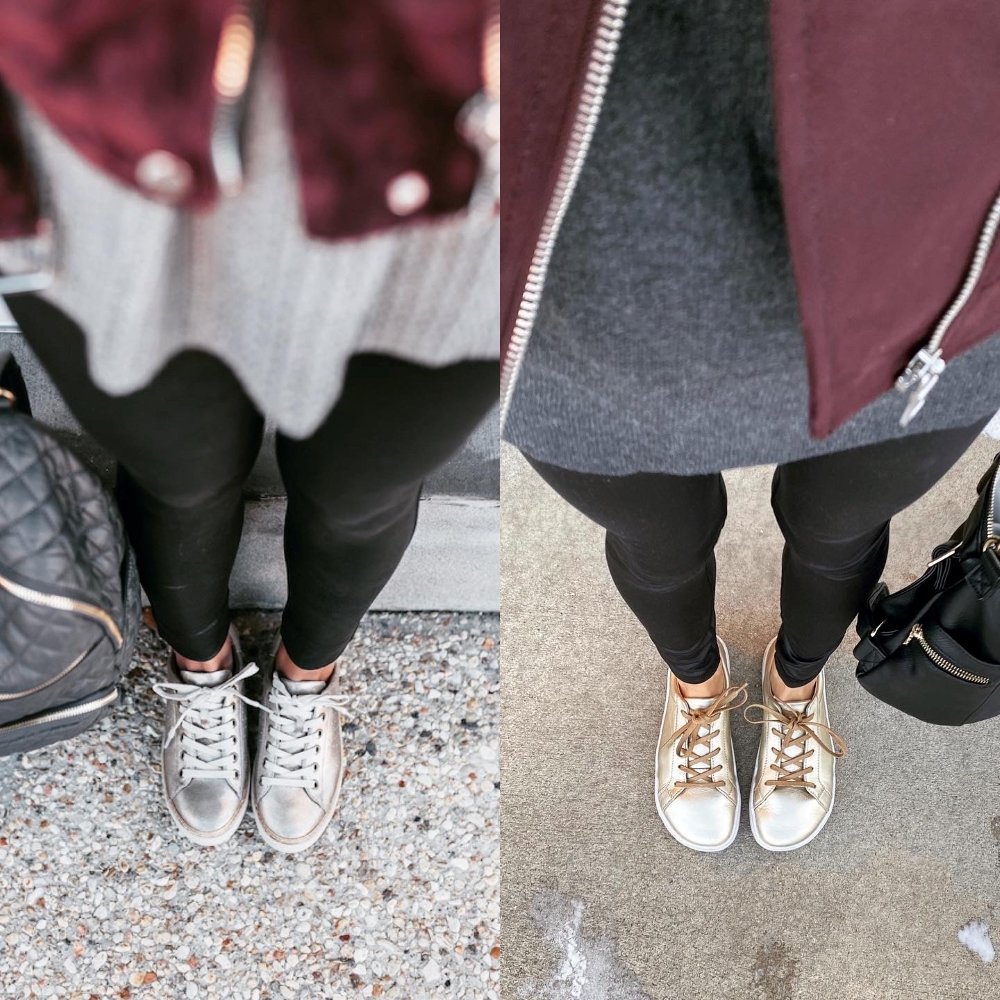 Leather & Vegan | $125 | Sizes US Womens 6-11 | Available within the US only
Use code ANYA for 10% off
What a difference just a centimeter or two of toe space can make!
Today I'm inspired by the adorable Jenn of Haute Off The Rack. I took this "comfy" outfit and elevated the comfort factor a few notches with lightweight shoes that don't scrunch your toes!! And did I really sacrifice any of the style to get it? I think not!
The aesthetics of pointy toed shoes go back thousands of years – it's become so ingrained in our culture that most of us don't even realize we're squishing our feet. But there's no reason why we can't riff on what's popular and blend it with a more functional approach! Feet are after all the literal foundation of our bodies, the one point of contact we have with the ground when walking, standing, and running. Kinda makes sense to think about whether they can function in your shoes or not!
My barefoot metallic sneaker alternatives comes from Origo Shoes. You can use code ANYA to get 10% off your order – they have vegan and affordable options.
If you're looking for a metallic sneaker that can be shipped outside the US, Groundies Ibiza is another great option.
Check out my list of 15 Stylish Barefoot Sneakers for more details on the sizing and fit of these shoes.
And if you need another reason to consider foot-shaped shoes, think how wonderful it is to travel in them! So comfy, light, and packable.
Thank you Haute Off The Rack for this lovely outfit inspo!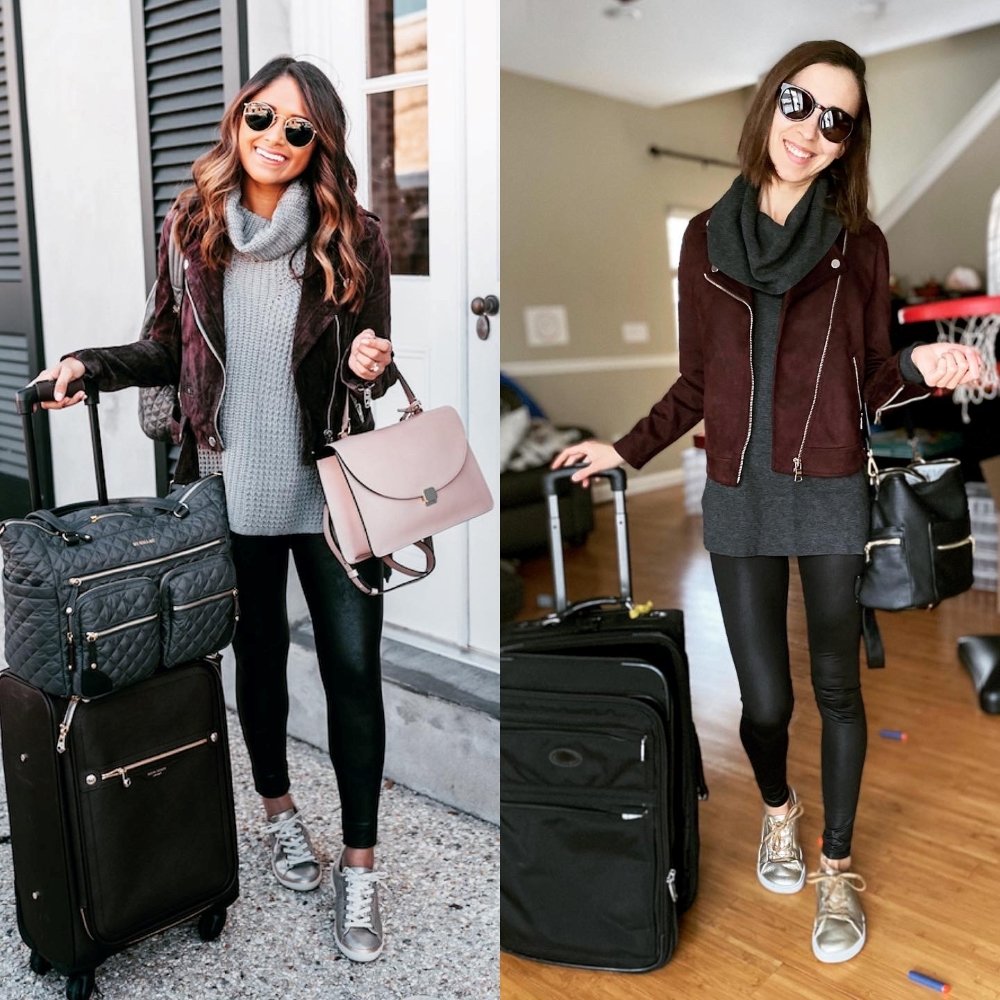 Click here to see the original post on Instagram
---
2. Groundies Liverpool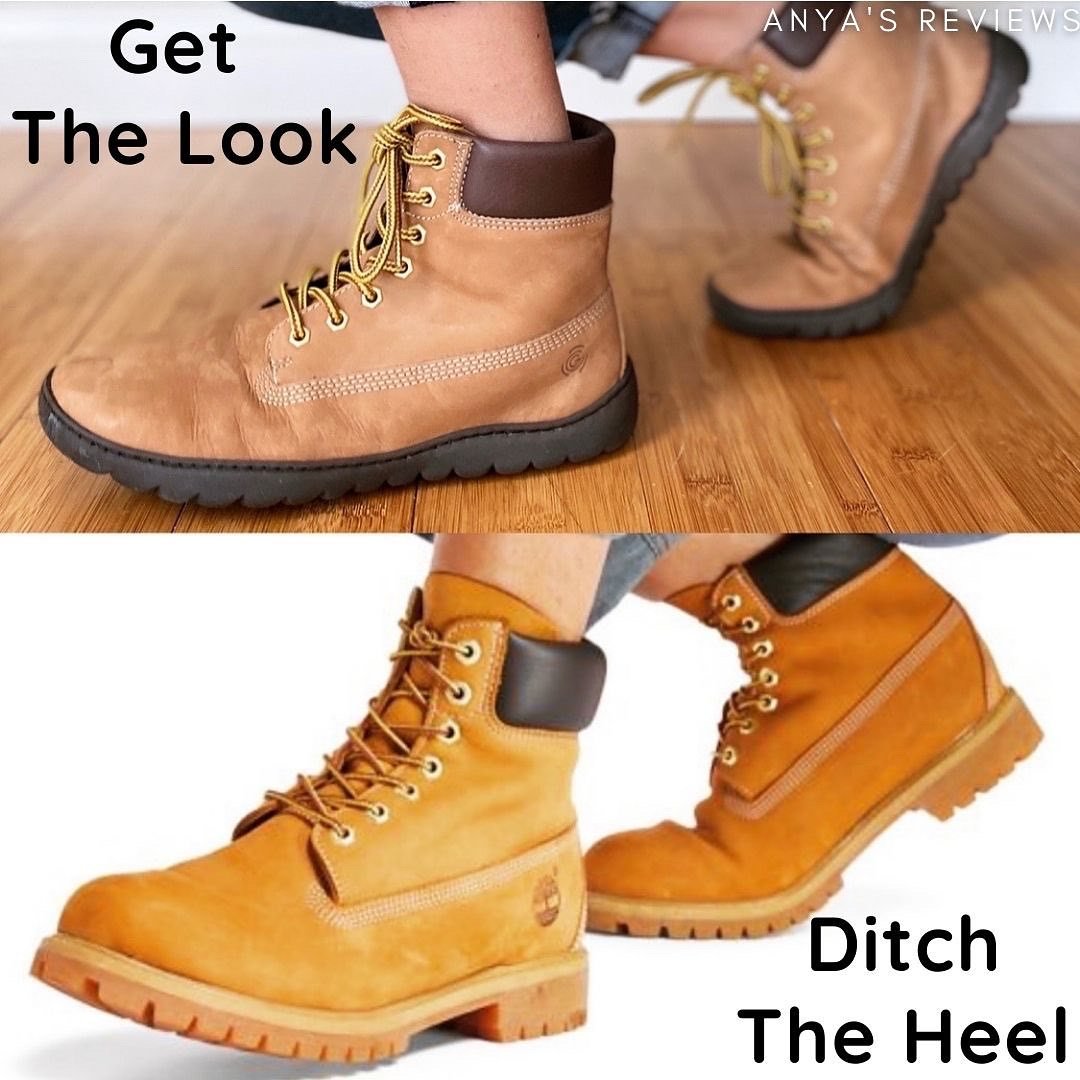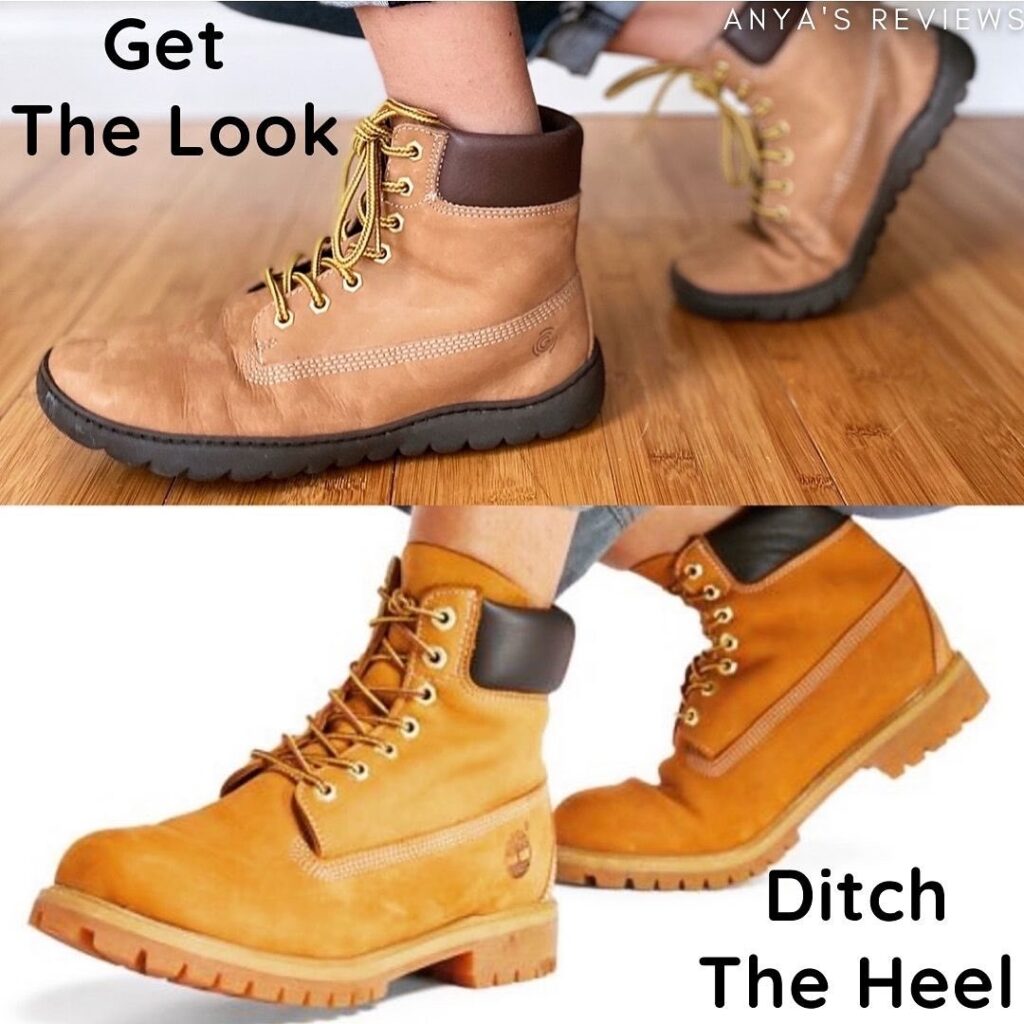 Leather | $145 | Sizes EU 36-47 | Ships from Germany
Get the look, ditch the heel. And the toe spring too 😲
The Groundies Liverpool was the subject of my first ever "Wear This, Not That" article – my series to help you find healthier alternatives to popular shoe trends.
Last fall Groundies released an updated version of the Liverpool, the GX1, so I wrote a mini review of them to get you oriented. You can read that review here!
What "Wear This, Not That" style do you still need from me??
Click here to see the original post on Instagram
---