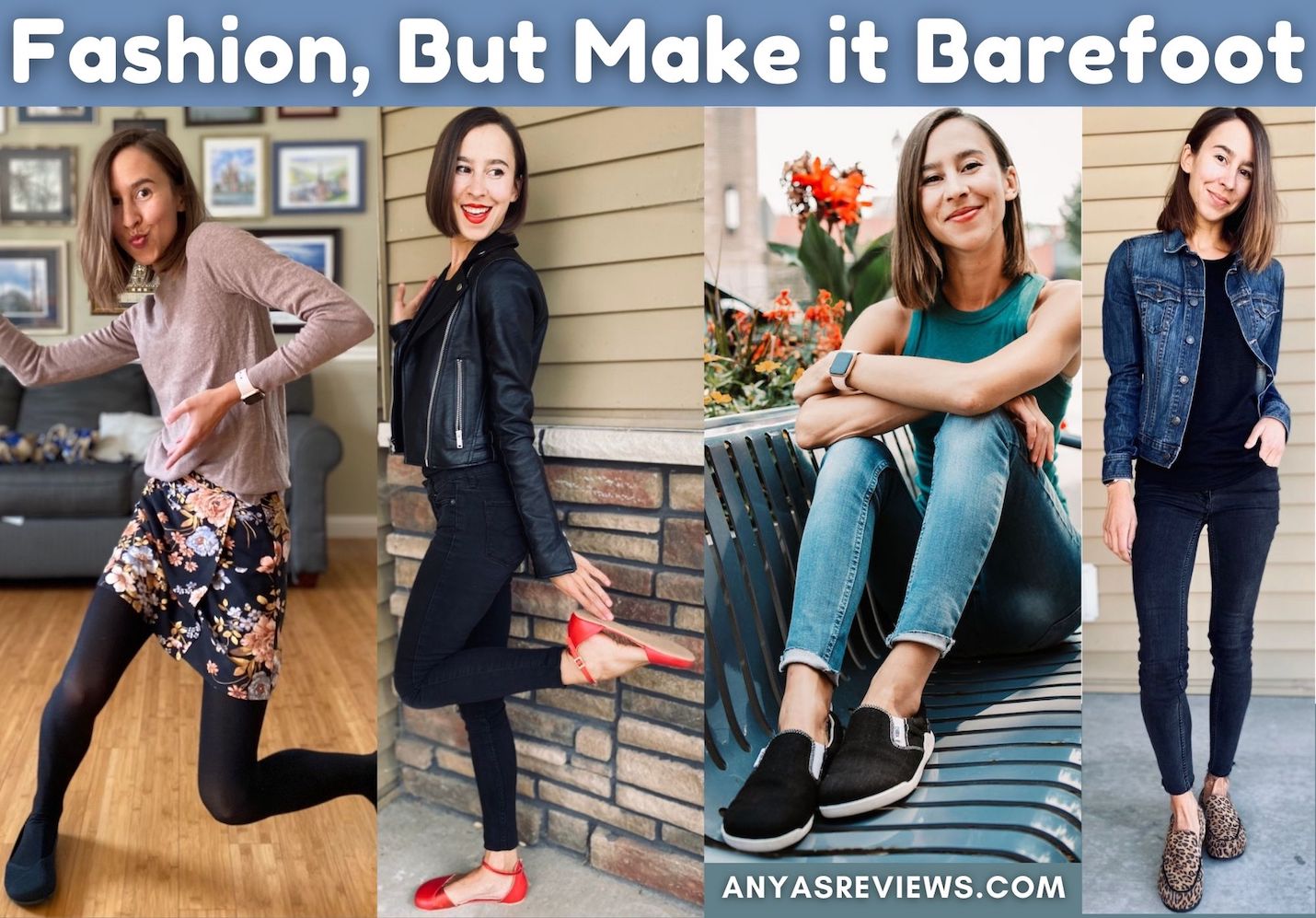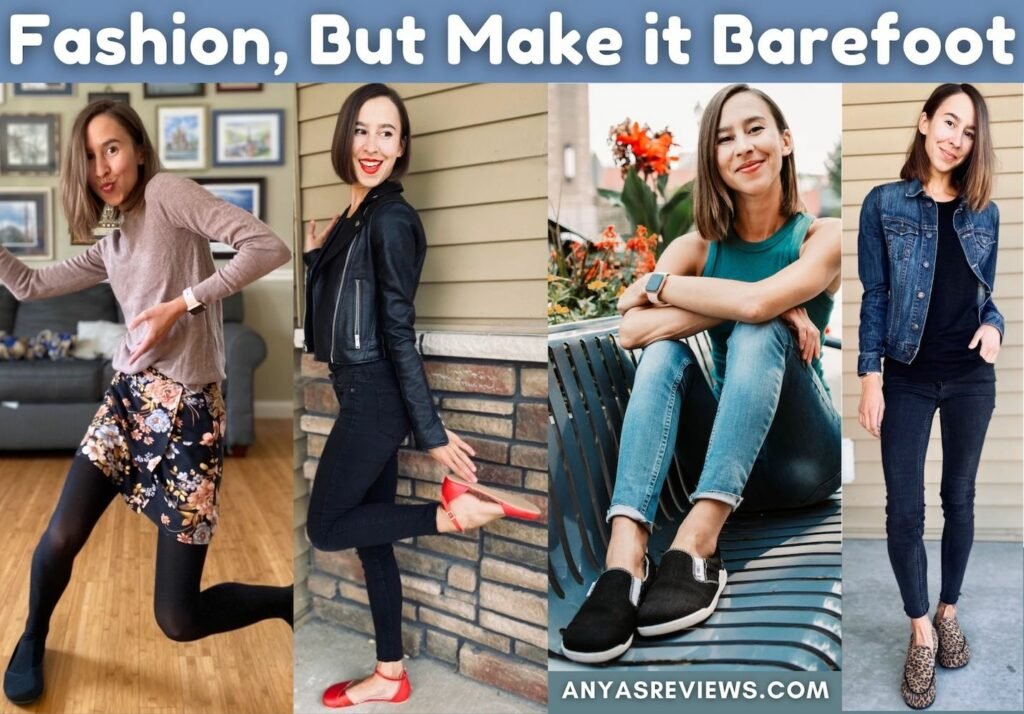 For years barefoot shoes were only available in athletic styles. I started Anya's Reviews to find and promote natural footwear options that could be worn in everyday life, because that's what I needed for myself! I never could have imagined the incredible range of options we would have within a few short years. In this September edition of But Make It Barefoot we are featuring dressy ballet flats, casual sneakers to replace your Vans and Converse, and leopard print loafers!
I share a new "Fashion, But Make it Barefoot" photo every week on social media.
Click here to see all the previous Fashion, But Make it Barefoot posts.
Stylish Barefoot Alternatives to Popular Shoe Trends
---
1. Xero Shoes Phoenix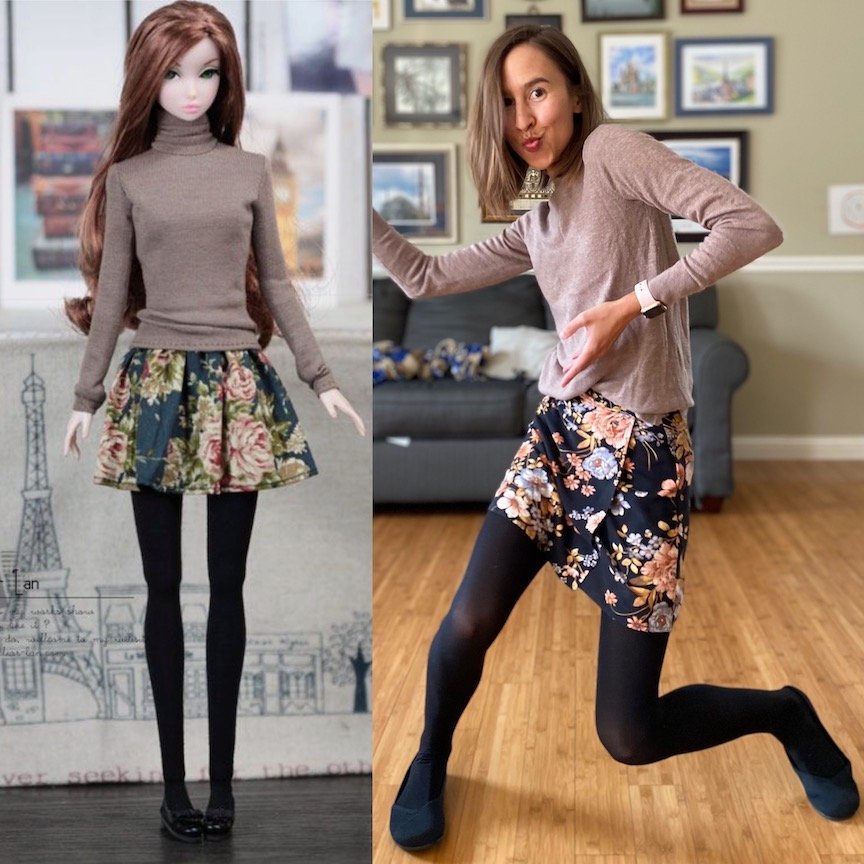 Xero Shoes Phoenix Knit | $70 | Vegan | US Sizes W 5-11
So Damn Tired of Holding Still!

We get a lot of messaging that we need to be proper and sh*t like that. We get it as kids from our elders, and we continue to get it as adults from our peers. I sing and dance in the car, but stop if someone pulls up next to me. I often feel like doing a cartwheel on a walk but if I see a neighbor I get sweaty and nervous and try to act "normal". I can only imagine how this is amplified if you work in a corporate environment.

Squatting, bending over, inverting, hanging, dancing, walking, running – this is the stuff of life. And (at the risk of sounding hyperbolic), not doing it on a regular basis is slowly killing us. It feels trite to say movement is good for you. We pretty much know that already. But it's REALLY DAMN GOOD FOR YOU. And it can feel amazing and joyous as well.

So let loose a little. You might be amazed at how good it feels to relax and move the parts that don't get used very often (like your face!). You can check out my shoe lists to find options that let your feet move naturally (which really affects how the rest of your body moves), but it's always been more than shoes here. Movement is life, friends.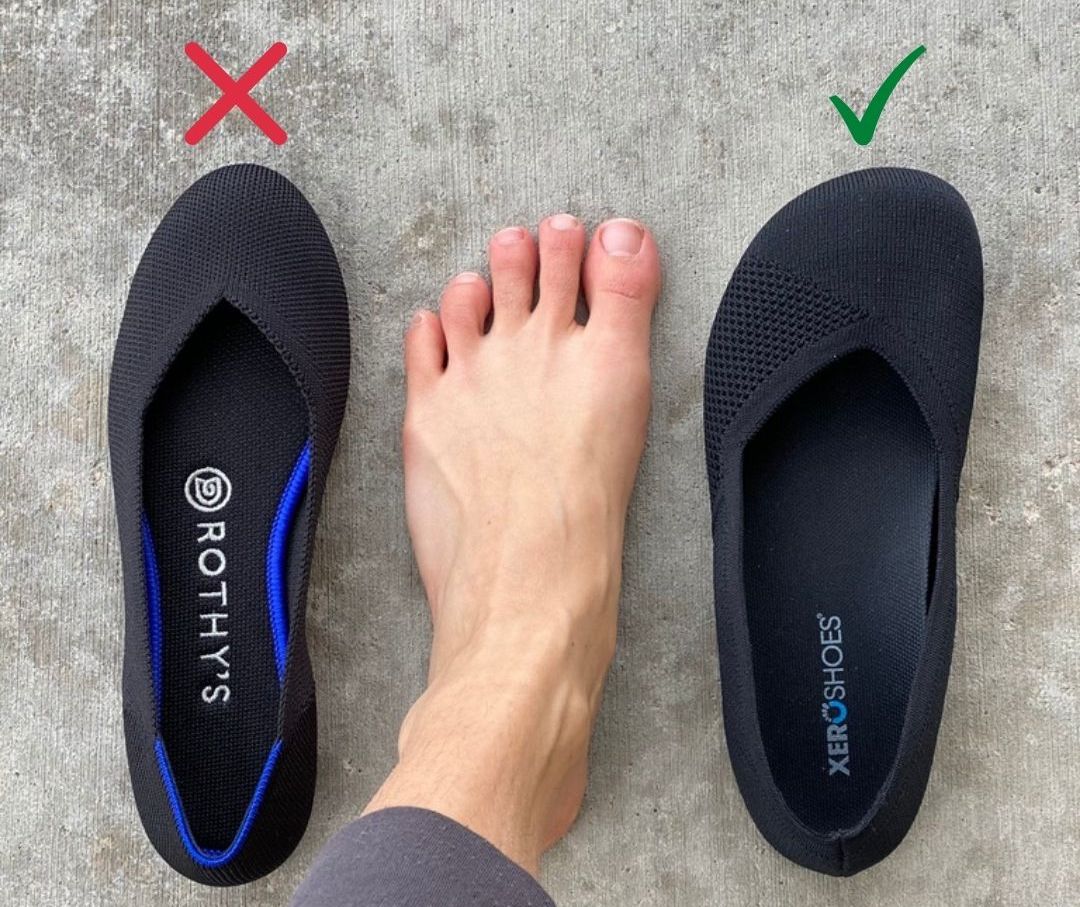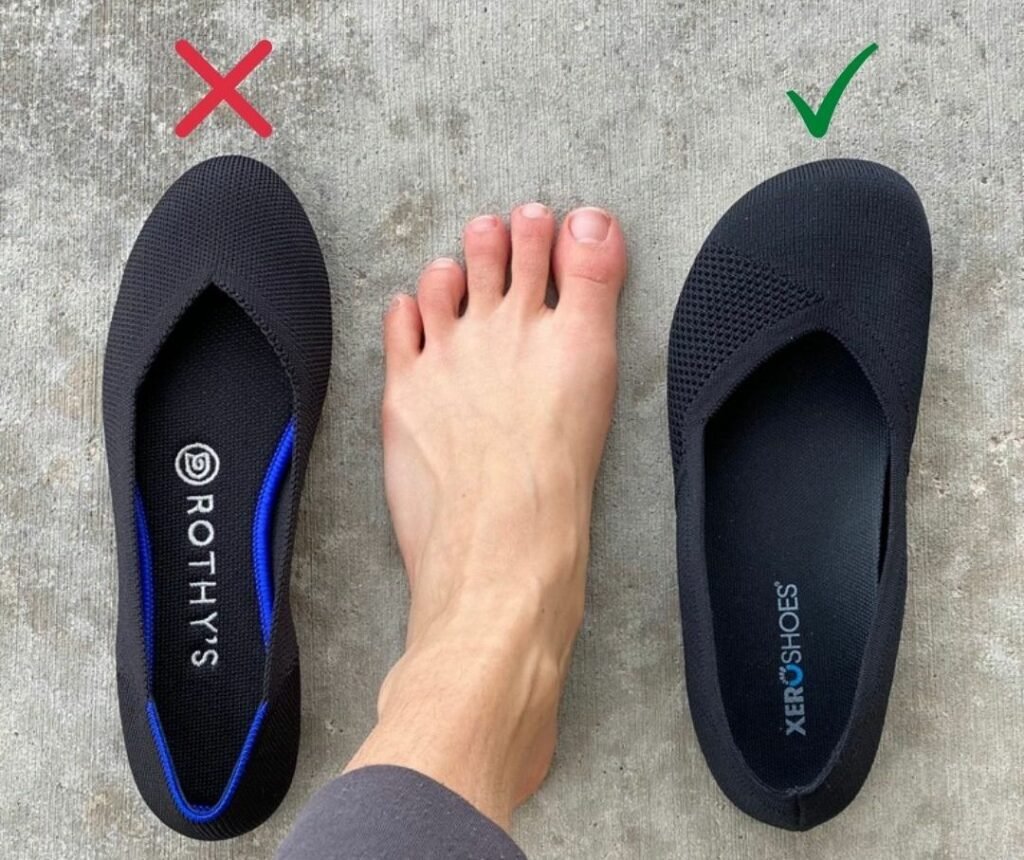 But of course! The shoes! They are the Xero Shoes Phoenix. 100% vegan, 100% barefoot, and great for dressing up! You can read my in-depth Phoenix review for all the deets, plus you can check out tons more dressy barefoot shoe options for men & women to get some more foot movement in your life!

Left image found on Pinterest, original source unknown.
Click here to see the original post on Instagram
---
2. Lisbeth Joe London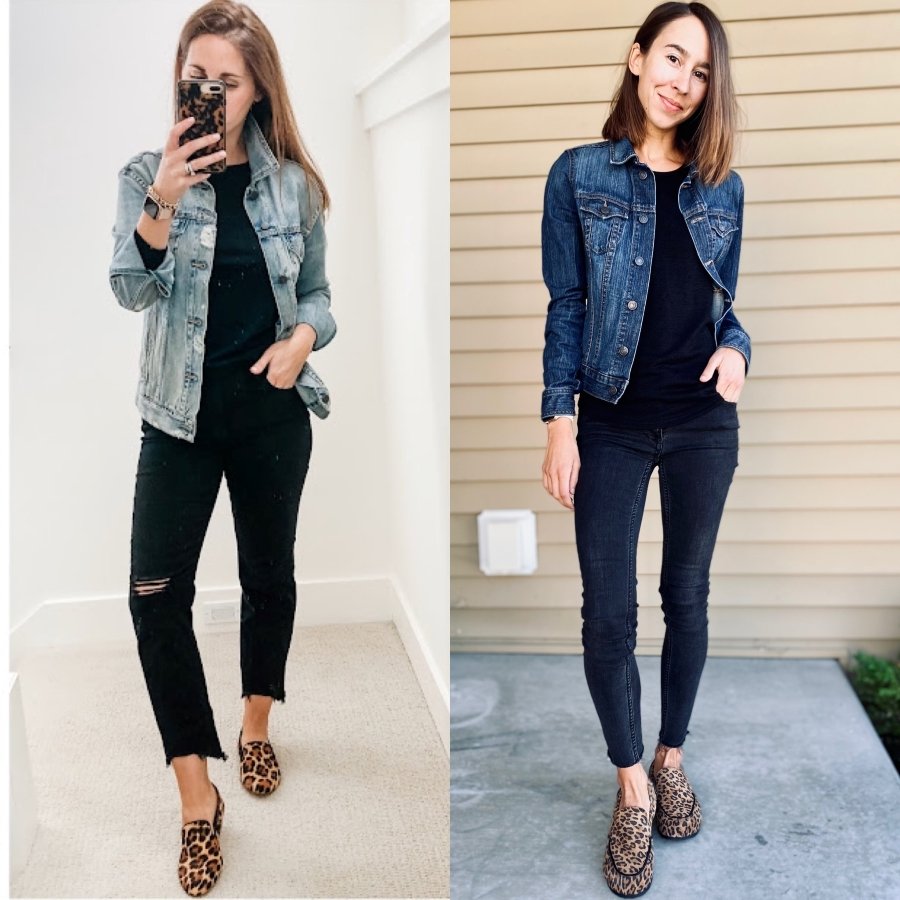 Lisbeth Joe London | $114 after code ANYASREVIEWS | Leather | Sizes US W 5-12/EU 35-44
Remember when ultra low rise jeans were popular? And those tiny cropped vests? All I'm saying is, your regular shoes might seem like a good idea today – but you'll probably want to burn them in another decade.

But I like having fun with style, so here is a look I love from Jillgg that I've recreated with Lisbeth Joe's new London loafers – A similar shoe but with a few key differences that'll keep my feet happy no matter what is trending. Health is timeless! I've updated my review of the London with all the deets on sizing and fit – psst they definitely need the heel grip that comes with them! And code ANYASREVIEWS gets you 5% off your LJ purchase 😀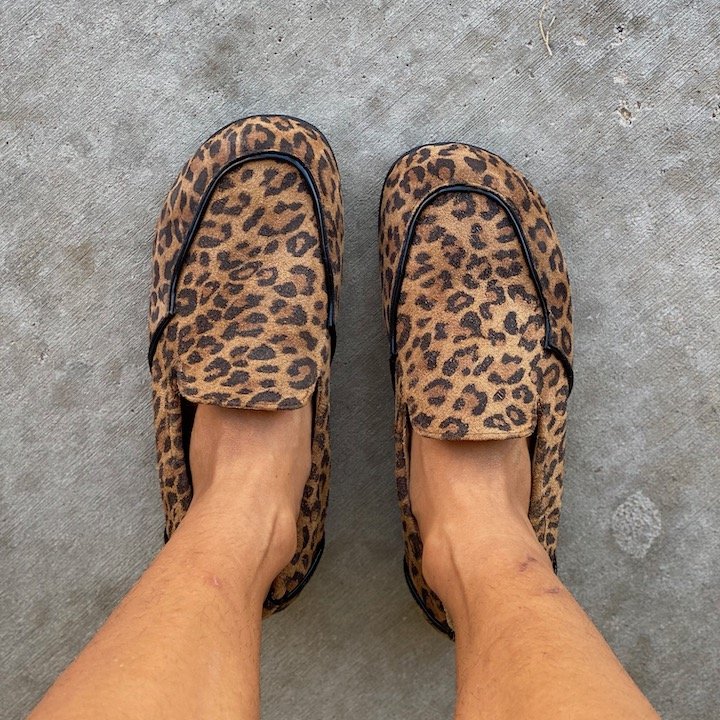 In other news, I'm sending out a newsletter in a couple hours with my recommendations for foot-friendly socks + how to wash & waterproof your shoes. Because social media is hard to keep up with, my weekly newsletter is a recap of the biggest barefoot shoe news + practical tips and resources. Subscribe here if you'd like to start receiving it!!

Oh, and if you need further reminder that something popular today can be questionable tomorrow, I've included some memorabilia for you.
Click here to see the original post on Instagram
---
3. Shapen Poppy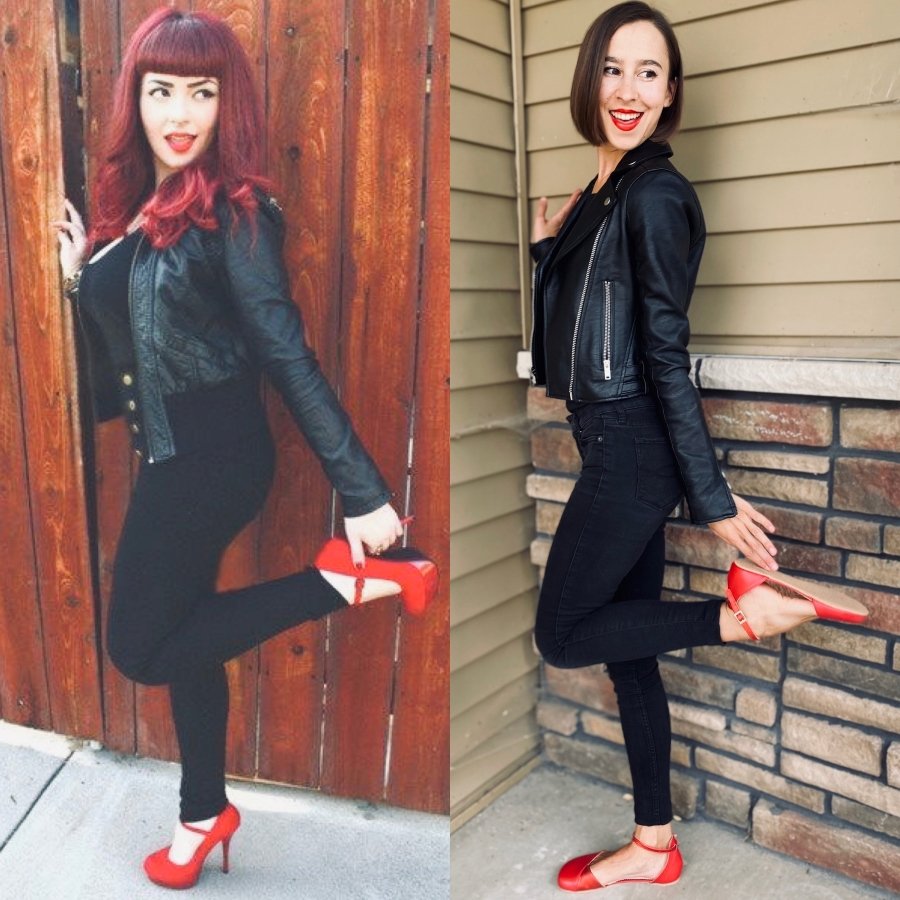 Shapen Poppy | $120 | Leather | Sizes EU 36-43 (regular & wide width)
Use code ANYA5 for 5% off shoes and accessories at Shapen Barefoot!
All of the sass, none of the foot pain. 💁🏻‍♀️ Here's your weekly reminder that you don't have to wear heels to be a 👑!
We finally got our hands on these Cherry red Shapen Poppy flats in both regular and wide. Fresh inventory has been added to Anya's Shop, they are in stock and ready to ship!
If you're outside of North America or we don't have your size, you can check Shapen Barefoot and use code ANYA5 for 5% off (she also has several other pretty styles we don't carry). Read my review of the Poppy flat for the in-depth info on sizing and width. I wear a size 36 regular width in the Poppy – I have fairly wide feet, and the Regular is a little tight in the toe box. But the Wide is too wide and my feet aren't secure. So I am more comfortable in the Regular, and they have loosened up just enough that they feel good now.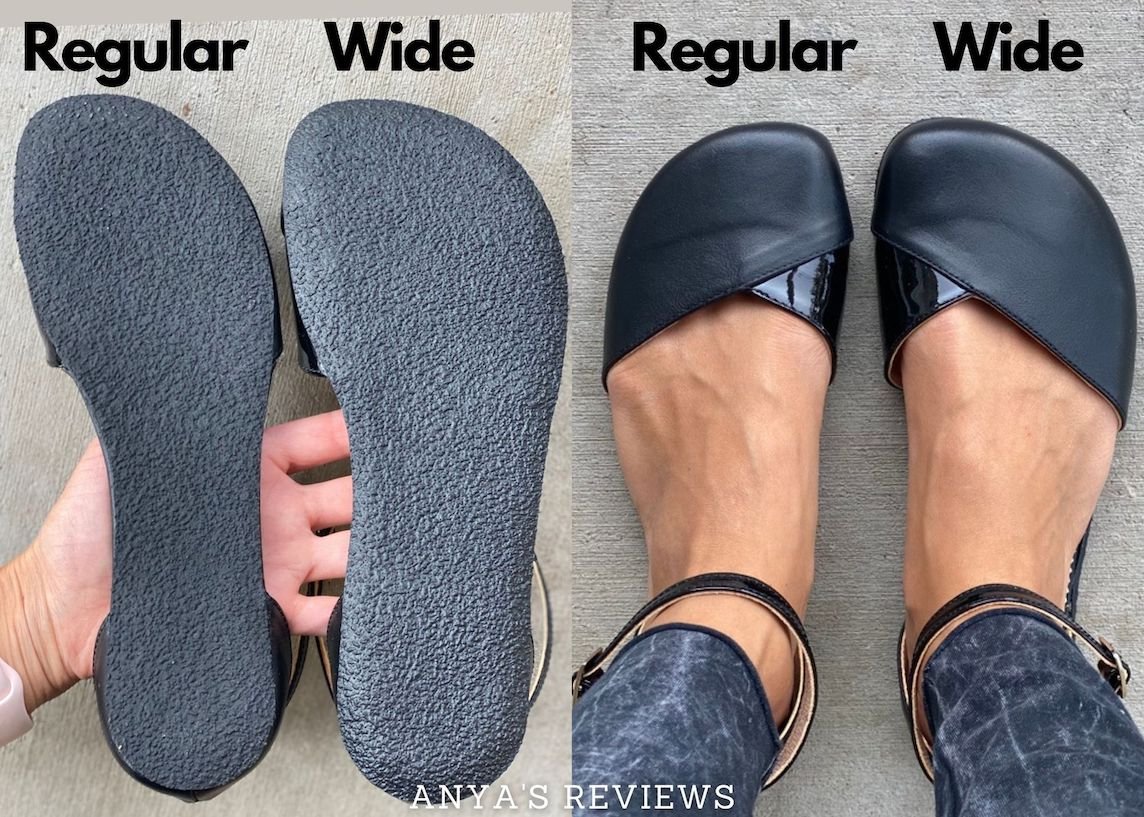 We also have these in black and beige in regular and wide, but they're practically all out of stock at the moment (we have more on the way, so keep an eye out!). Shapen manufactures locally and has had covid-related delays, it's been a challenge for everyone all around.
But damn, these shoes are spicy and I like it.
Click here to see the original post on Instagram
---
4. Vivobarefoot, Xero & Splay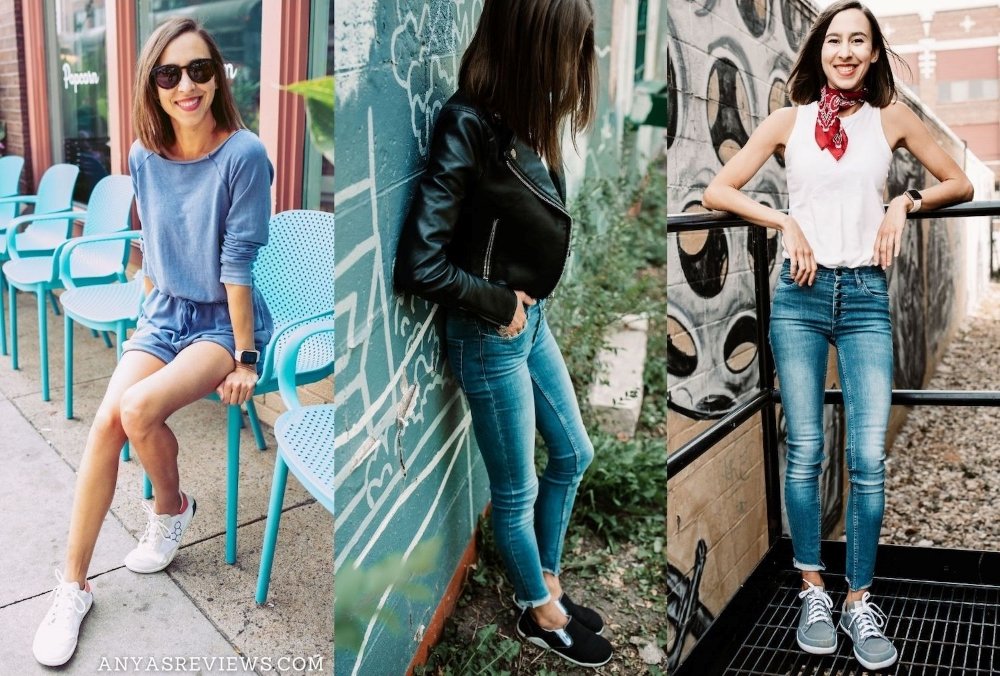 1. Vivobarefoot Geo Court | $150 | Vegan & Leather Options | Sizes EU 33-49 | 10% off with code VBANYA20
2. Xero Aptos | $65 | Vegan | Sizes US W5-M15
3. Splay Freestyle | $70 | Vegan | Sizes EU 24-47/US kids 8 – M13 | 10% off with code ANYASREVIEWS
My ultimate trifecta: Shoes that respect the function of the feet, natural movement for whole body health, and good style – That's where I like to hang out!

Most people want to do what's right for their body, but sometimes a little push and a little vision is needed. My most recent article, 15 Barefoot Sneakers that are Better than Vans, is meant to be just that – stylish barefoot sneaker alternatives to popular brands that still look cool, but don't interfere with our foot health (unlike much of what's fashionable today). And there are several affordable options listed as well (great for growing teens 👍). Go check it out if you haven't yet!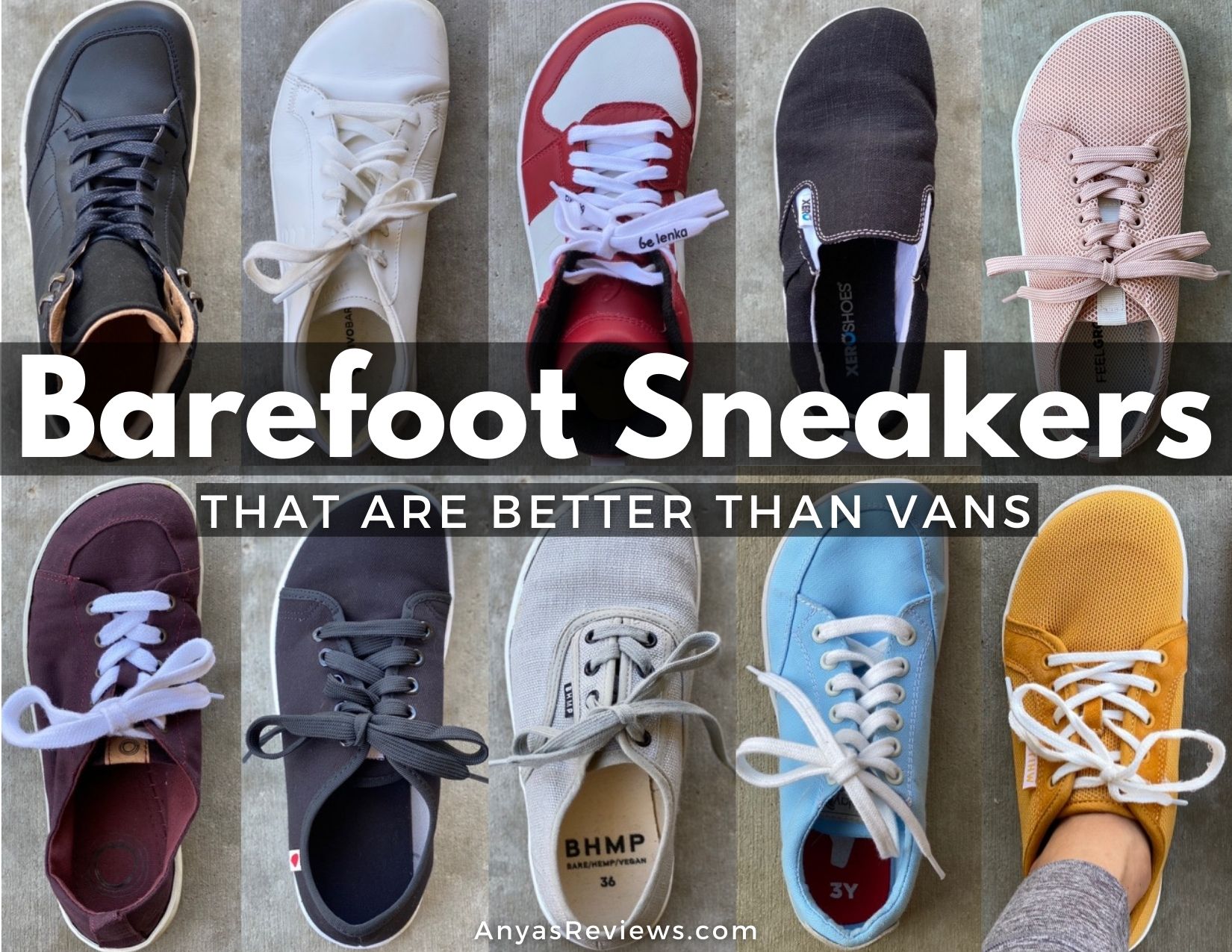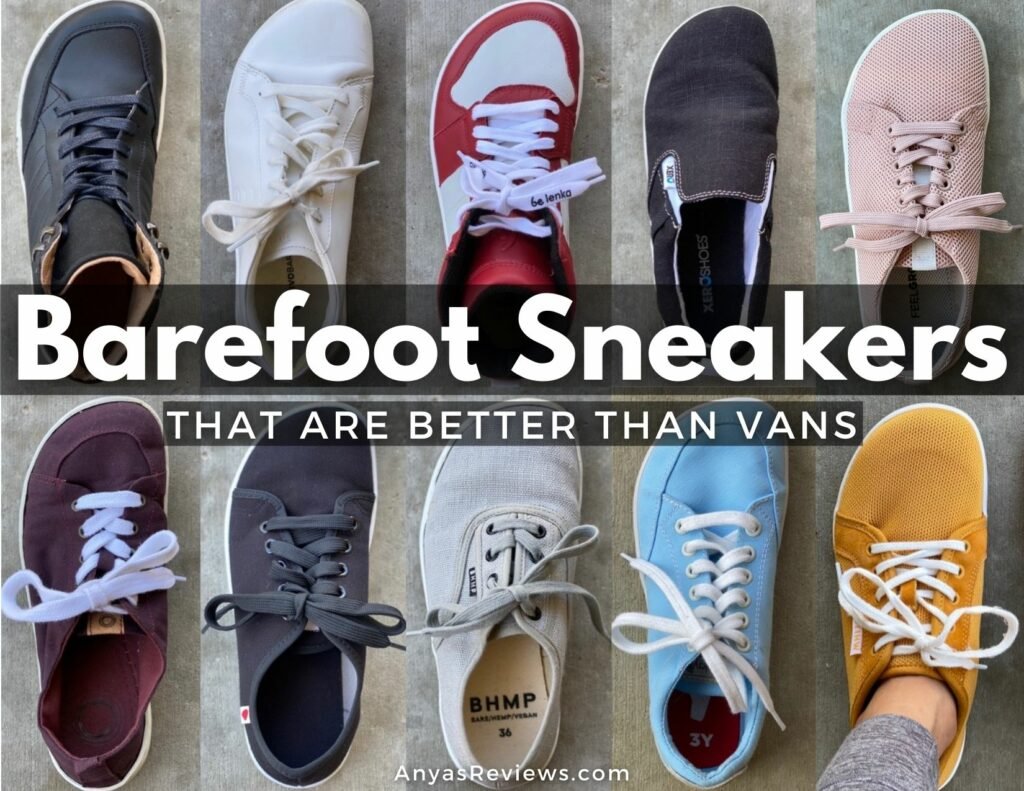 And thanks to my friend Eye of Shay who took these fun pictures of me. Sending you good weekend vibes.