by Samantha
Wildling Shoes blew me away the first time I tried them on and they've only gotten better in recent years. Their much anticipated cold weather collection is out for the season with some new features and lots of water resistant options! Read on for the details about the Autumn/Winter 2022-23 models from Wildling Shoes!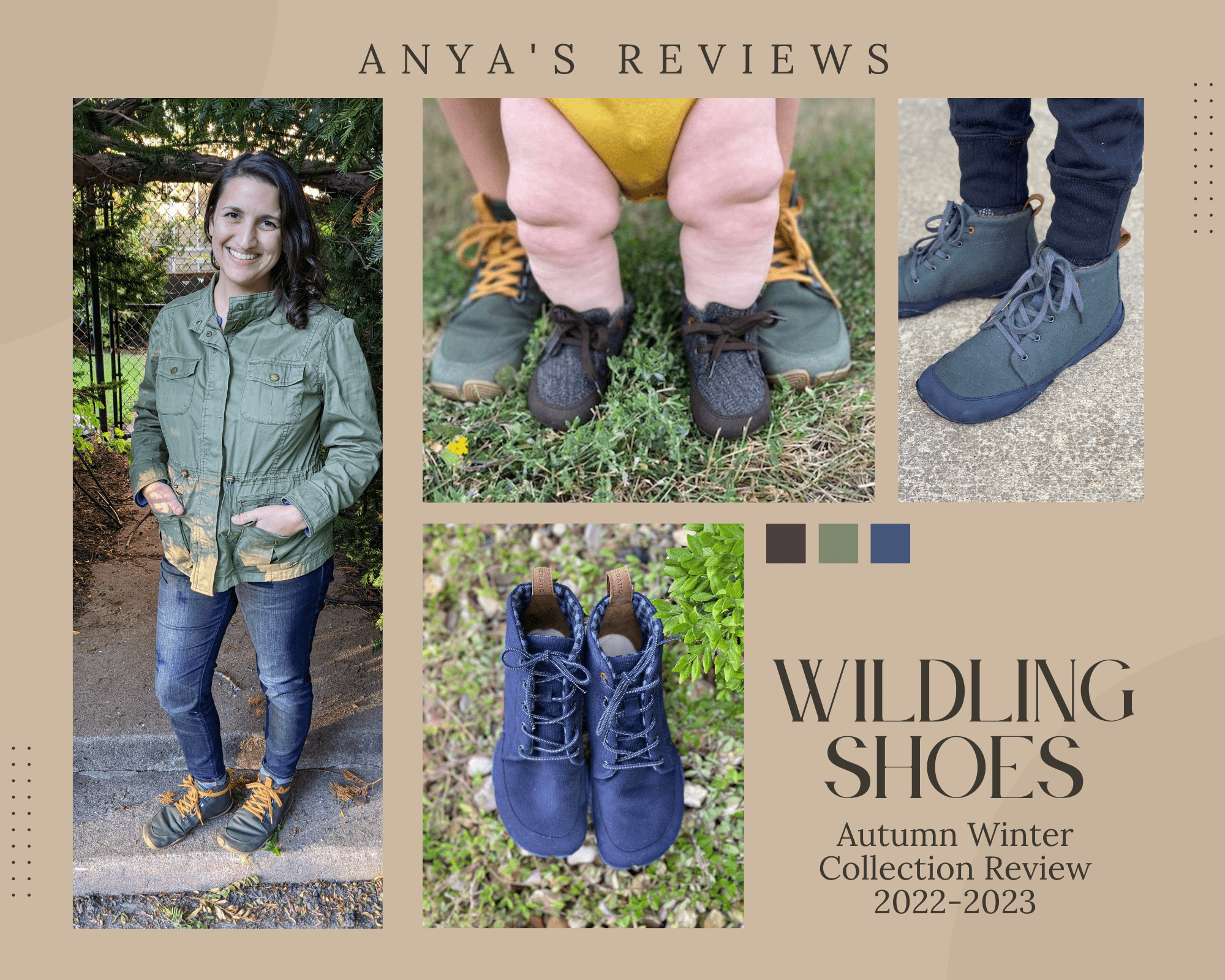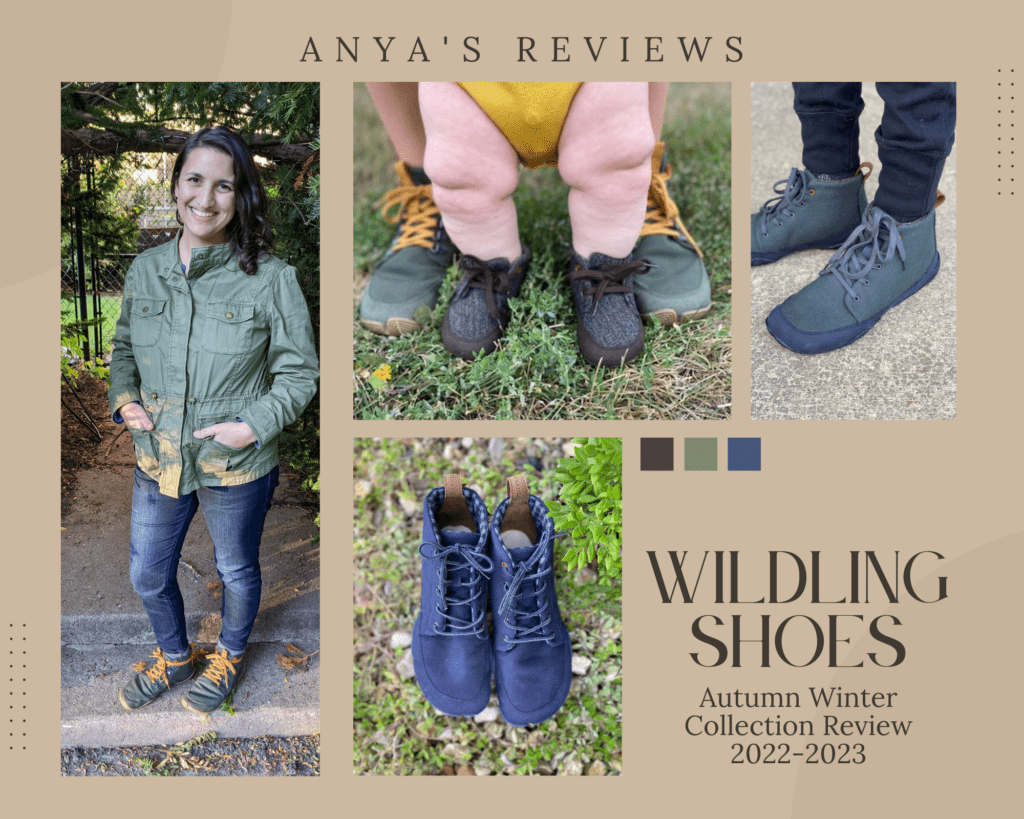 Wildling is an incredible company that is dedicated to using sustainable materials and producing shoes ethically. You can read more about their business practices in the Wildling Shoes Spring/Summer Review.
Some of the Autumn Winter models were VERY popular and sold out quickly but they are being restocked at regular intervals! You can sign up for a restock notification on the product page.
Ordering from Wildling Shoes
Wildling Shoes are available from a US and an EU website, but your shoes will ship from Germany either way. They offer free shipping on orders over $200/€200 and your first return is free of charge. If you need to return more than once, it costs about $10 (or €3.50 from within Germany).
If you buy from the US website you can return them to a US address. If from the EU website, then orders go back to their EU center. Returns are super easy, you register with their Returns Portal and schedule a DHL Express pickup from your door.
Caring for Wildling Shoes
All models this season have an integrated membrane for water resistance. In addition, most models are also pre-treated with a waterproofing spray. That means your Wildlings are more functional for weather, Autumn weather! To maintain the water resistance, you can reapply waterproofing spray throughout the season.
Wildlings with 100% wool uppers should not get treated with any type of spray – they are naturally water repellent. The best way to clean your Wildlings up when they get dirty is to let them dry completely and then knock or brush any dirt off. I have found that the ones with wool uppers repel dirt pretty easily, but the fabric ones need more frequent brushing out of dirt. The new dense weave canvas cleans up beautifully!
Wildling just launched their Repair Center where you can have necessary repairs done to your Wildlings that are under warranty. Just contact customer service and they'll give you next steps based on your individual needs.
Sizing & Fit
Thanks to the unique construction of Wildlings, they can fit a variety of foot shapes. They have a squared off toe box and the materials are really flexible. There's nothing rigid about these shoes. I recommend using the Wildling Fitkit to find your size and referencing each model's sizing notes on the product page. You can also use the EU/US size conversion chart that has recommended foot lengths (this was updated in April 2022 so if you've ordered previously make sure you check the new conversions).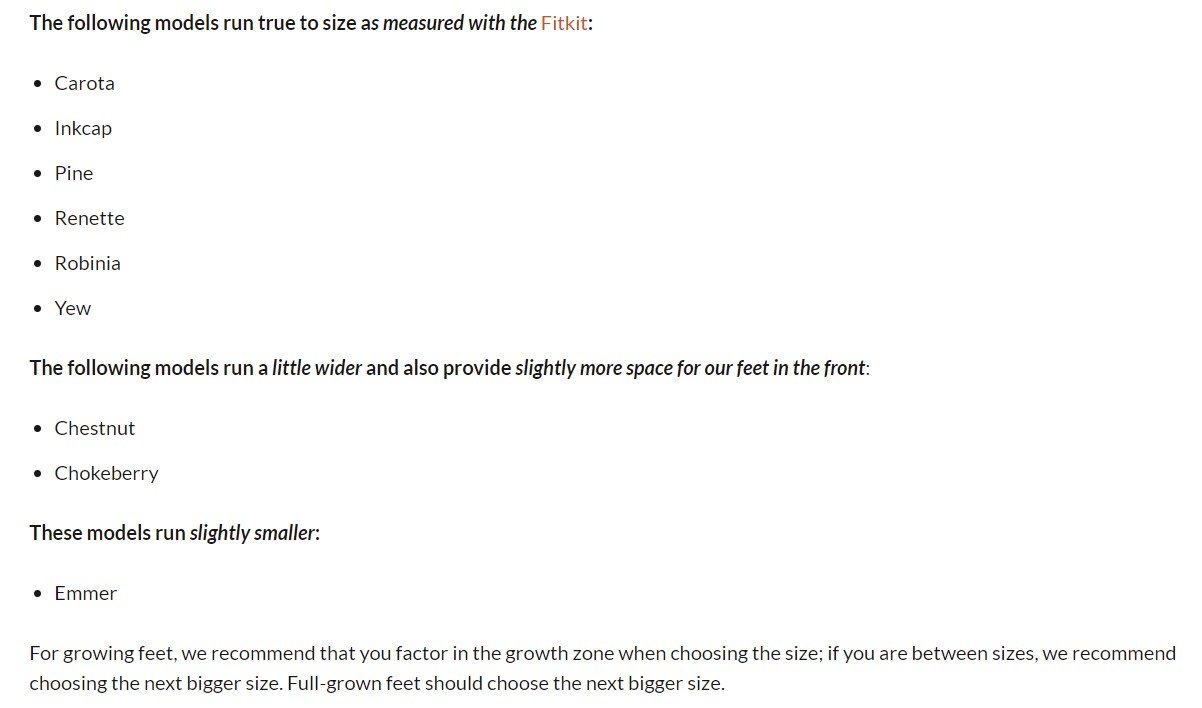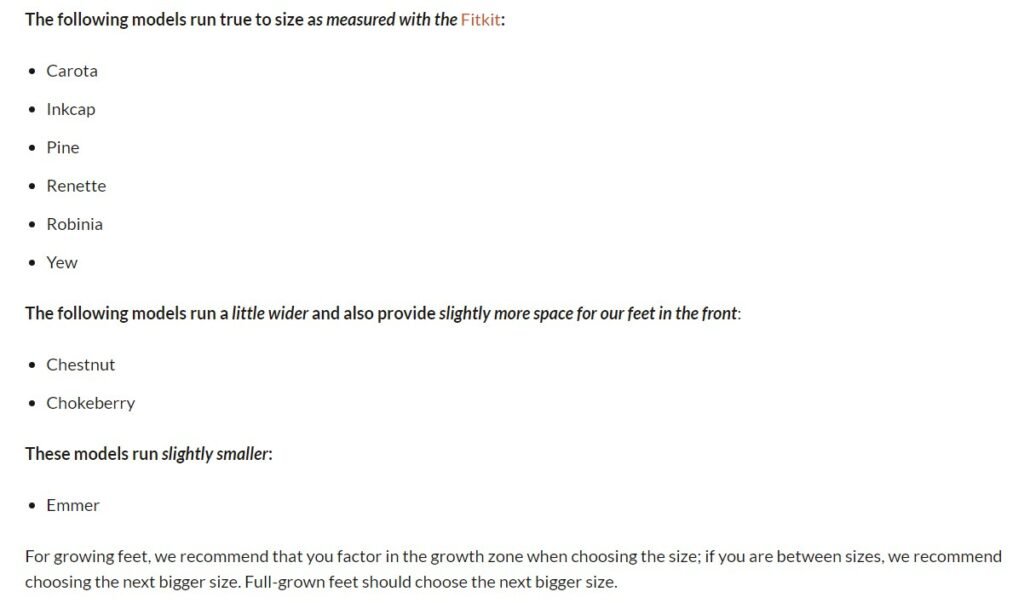 Find these notes and other Autumn/Winter Collection FAQs here
Yew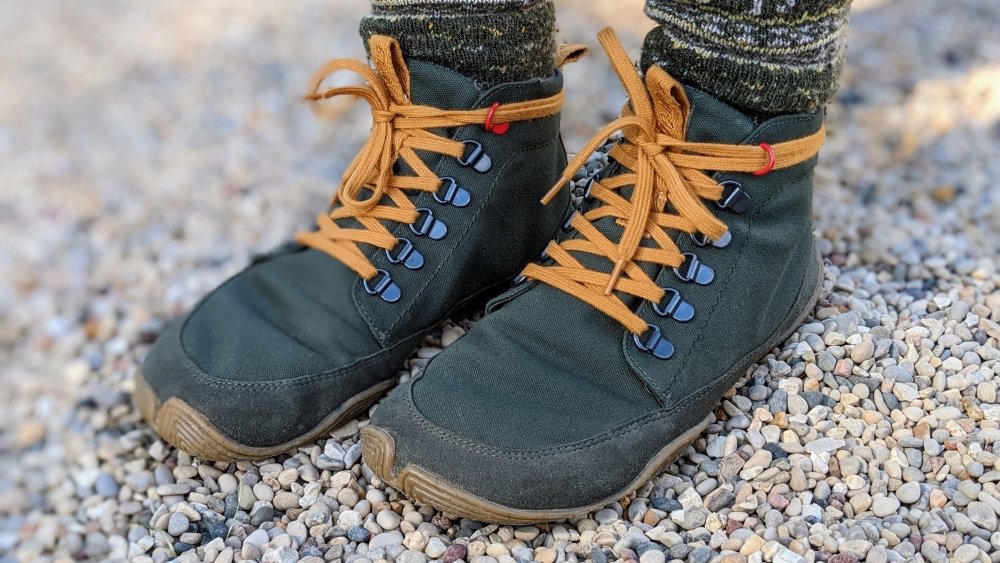 $119-$149 | Wool Lined | Water Resistant Membrane | Sizes US Kids 7 to W 14 / M 13.5
The most water repellent model Wildlings has ever produced is Yew. It has a more rugged hiking boot vibe thanks to the ring eyelets and extra long laces meant to be wrapped around the ankle. I found it a little tricky to thread the laces through the tab on the heel, but it's not necessary to pull them back out each time. There's plenty of length to loosen the laces and leave them threaded!
The uppers are a very densely woven cotton canvas (in the perfect olive green shade!) that helps keep water out. Inside you'll find felted wool which adds another layer against the elements. To top it all off, there's also a integrated membrane AND water flap to give these the best chance possible at keeping your feet dry! Just remember these are water resistant and not waterproof and should not be expected to function as such.
Overall Yew feels slightly more substantial than Wildling models I've worn previously, and also roomier. I think they are fantastic. I love the aesthetic, the functionality, and the feel. Like all Wildlings, they're super lightweight, flexible, and have excellent ground feel. You cannot find a more minimal boot for cool weather.
---
Chestnut
$79-$139 | Wool & Hemp | Water Resistant Membrane | US Sizes Kids 3 to W 14 / M 13.5
Are these the cutest shoes in the entire world? Quite possibly. Just look at them! They are precious! The uppers are a gorgeous blend of undyed wool and hemp and they are lined with wool too. They open up nice and wide, are easy to put on, and the laces give a secure fit. I don't usually use shoes that tie with my little babies, but these are so adorable I don't mind the extra minute it takes! You can swap them for elastic laces if you want, too.
The outsole on the toddler sizes (EU 18-22 or US 3-6) is slightly different. Same material, same wild flexibility, but there's no split on the bottom and no wrap around on the toe or heel.
Modeled here on my 8 month old, I purposely got a size larger for room to grow. He isn't close to walking yet so the extra length isn't an issue and there's plenty of room for a Wildling Wooly Insole and even socks when the temps drop further. I am hopeful they'll still fit in the spring when should be walking!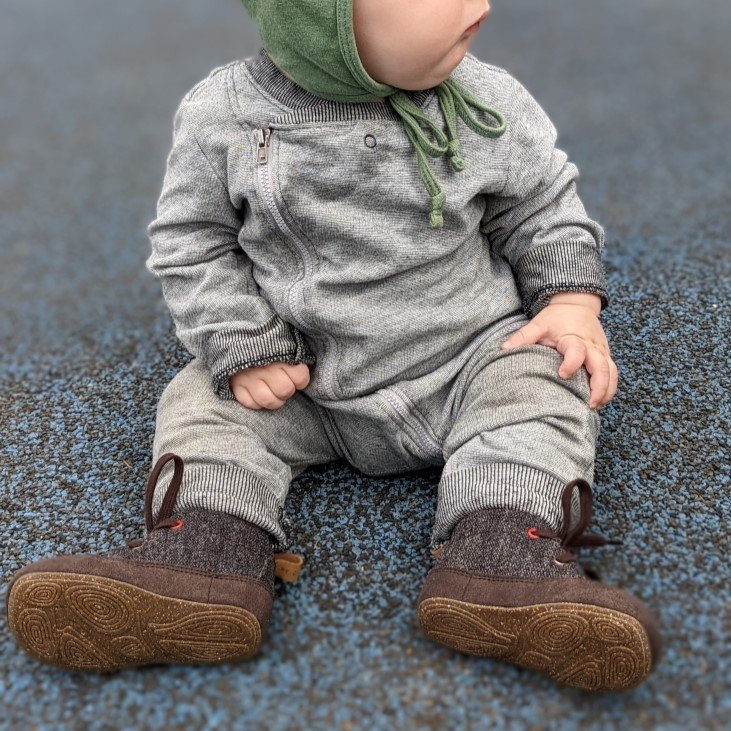 ---
Chokeberry
by Anya
$79-$139 | Felted Wool | Water Resistant Membrane| US Sizes Kids 3 to W 14 / M 13.5
I opted for Chokeberry this season because I wanted a pair of Wildlings that was wool inside and out so I could wear them through the winter. For what essentially feels like a slipper, they are surprisingly functional. The internal membrane makes them water resistant, and the addition of a wool insole means I can comfortably wear them down to about 20F/-7C.
They also fit extra wide, so I have plenty of space for warm socks in them in my usual size. The cool petrol green color has a neutral look to them but still add a bit of color. Like all my Wildlings, I expect them to be a go-to this cool season.
Another wool-on-wool option for the cold season is North Wolf.
---
Pine
by Anya
$69-$119 | Vegan | Water Resistant Membrane | US Sizes Kids 3 to W 14 / M 13.5
For my oldest son I picked Pine. These shoes are made of an organic cotton/linen blend and have the internal membrane for water resistance. They are neutral and subtle with only a few details in the laces and the inside pattern.
My son likes everything blue and refuses to wear shoes that aren't completely soft, so Wildling is a natural choice for him. The Pine is not as warm as the wool options, so works best as a transitional fall shoe.
---
Other Autumn/Winter Models
Here's a look at the rest of the models currently available this season, but sometimes Wildling releases some surprises so keep an eye out!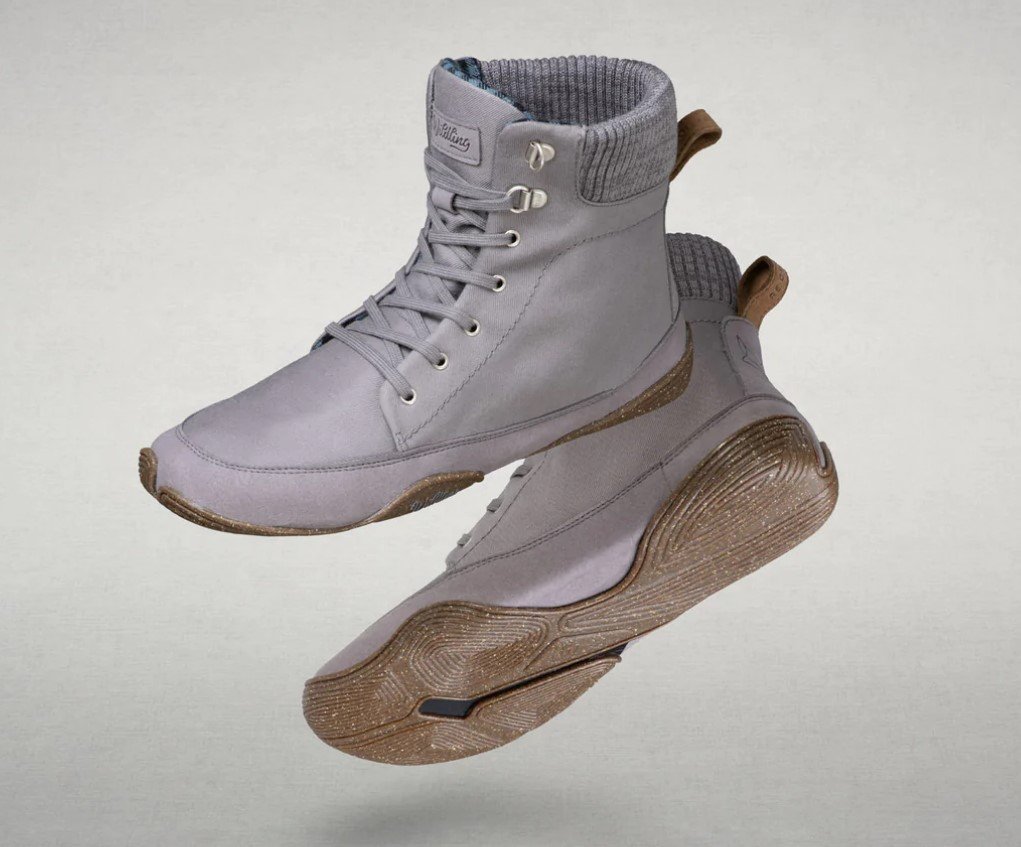 Robinia – $119-$149 – Sizes US Kids 7 to W 14 / M 13.5
A vegan high cut with a knit collar in light grey canvas with a hemp flax fleece lining.
---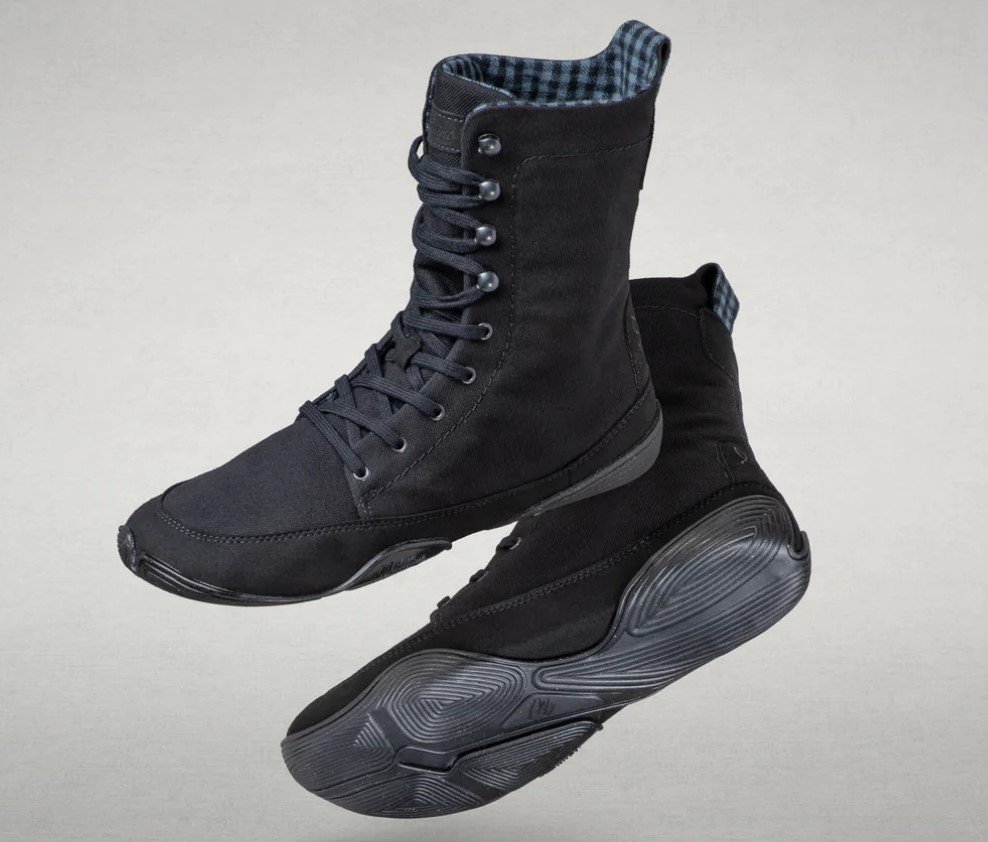 Inkcap – $159 – Sizes US W 5 / M 4 to W 14 / M 13.5
A vegan super high cut with speed hooks and a hemp flax fleece lining.
---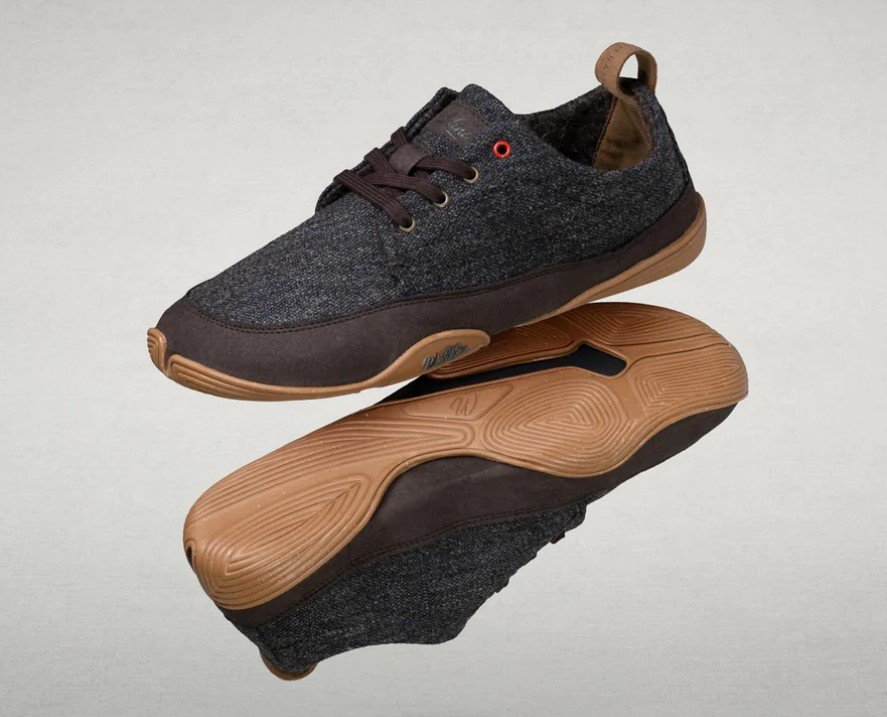 Emmer – $99-$129 – Sizes US Kids 7 to W 14 / M 13.5
A low cut fall shoe with undyed wool and hemp upper, and thin felted wool lining.
---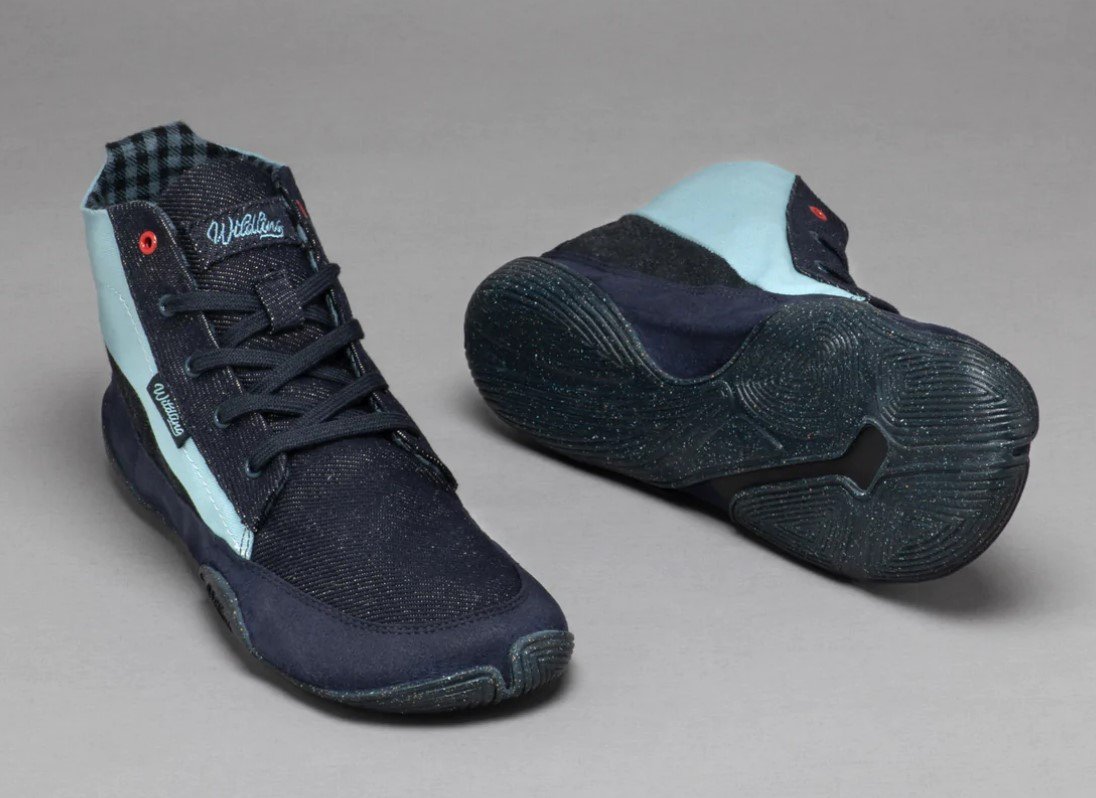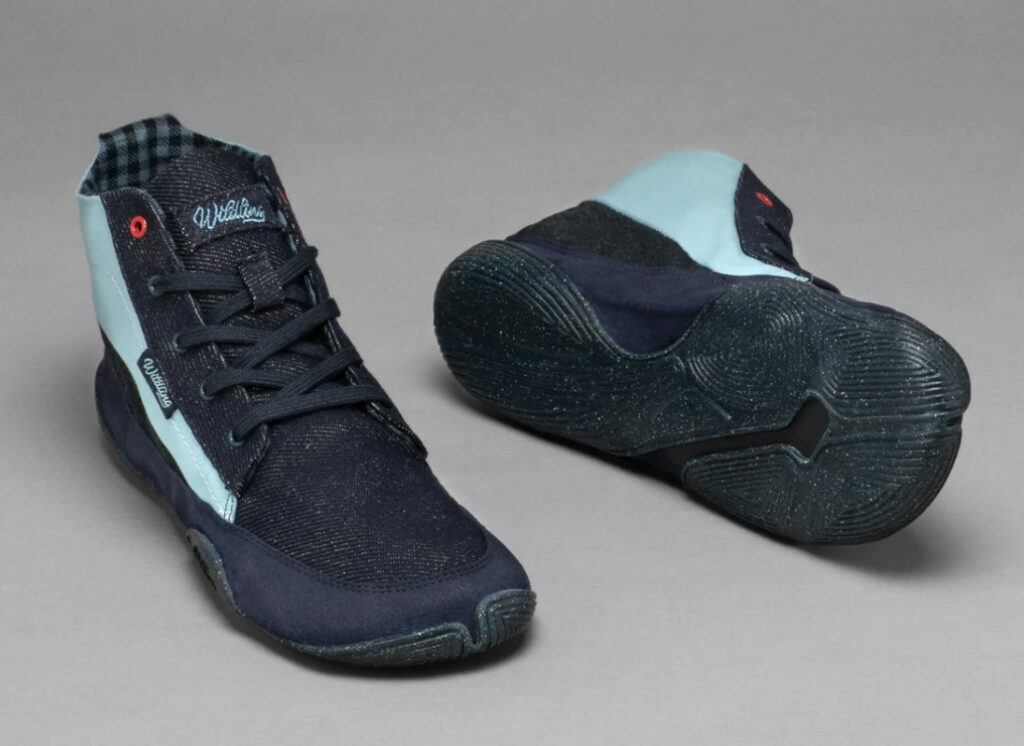 Renette – $99-$129 – Sizes US Kids 7 to W 14 / M 13.5
A vegan flannel lined mid cut utilizing fabric scraps from previous models alongside a denim-like twill.
---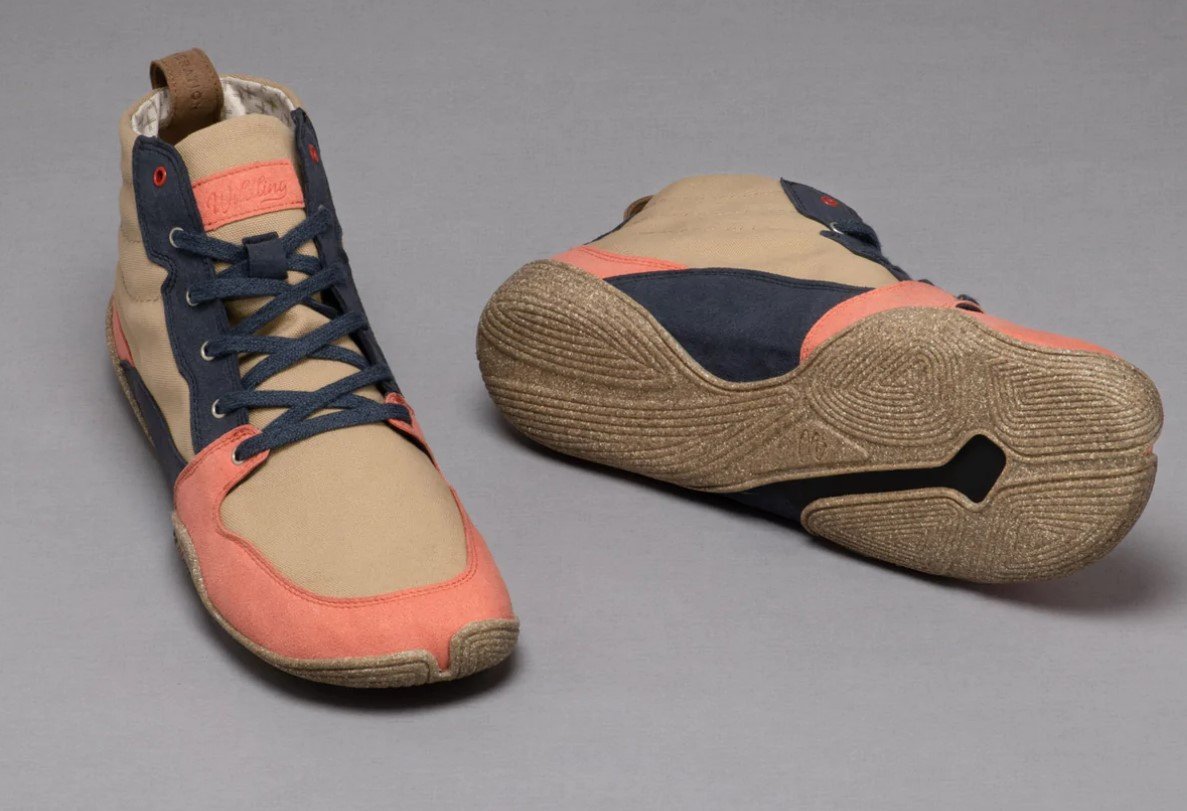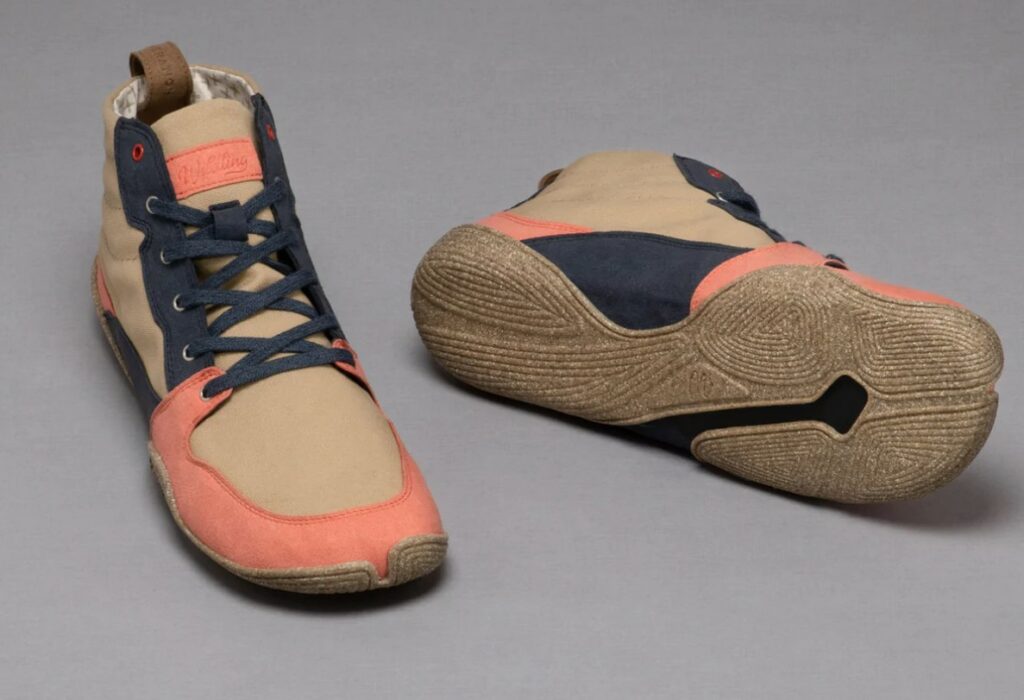 Carota – $99-$149 – Sizes US Kids 7 to W 14 / M 13.5
A vegan cotton-lined mid cut made with leftover fabric from previous models to minimize production waste.
---
Basics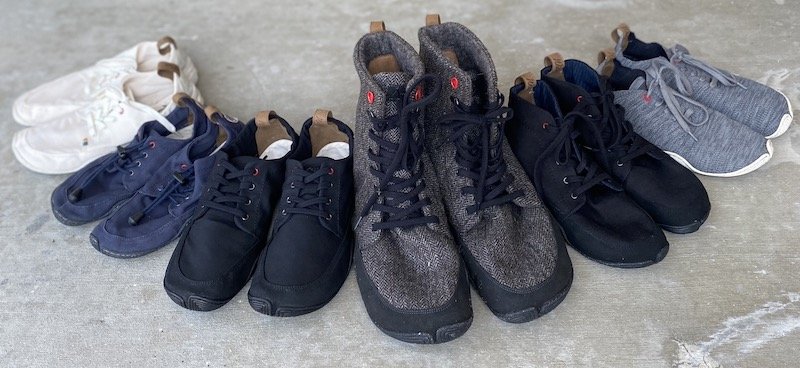 Wildling Basics are a combination of warm and cold weather staples available year round! You can count on these models to consistently be available (left to right above):
Tanuki: Niji, Umi, and Yoru
North Wolf
Flying Fox
Nebula
Feather Magpie (not pictured)
---
Conclusion
I am always smitten with the cold weather options from Wilding and this year is no exception. There's some great new features, more protection from the elements, and a more durable canvas. All without compromising the amazing flexibility and lightweight construction they're known for.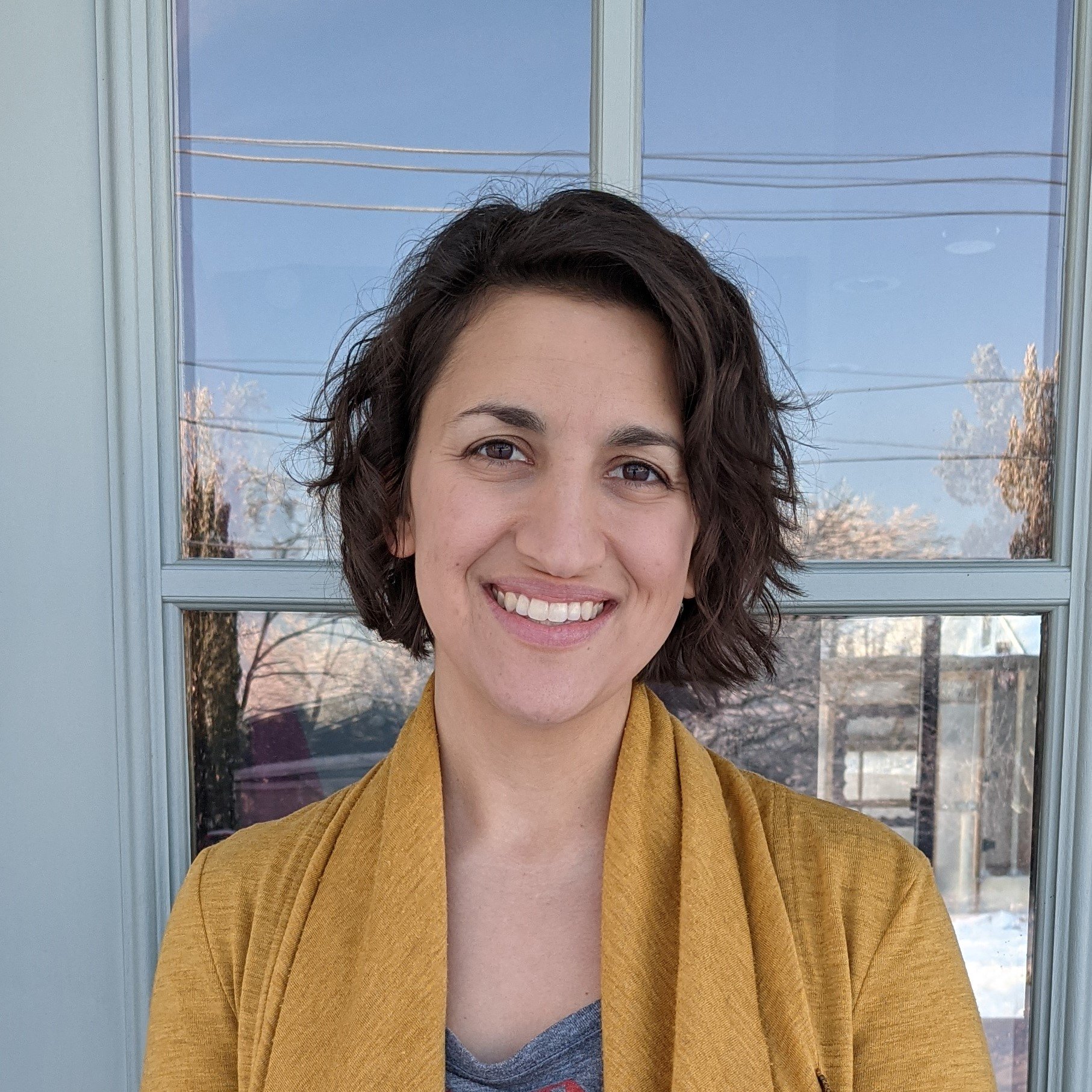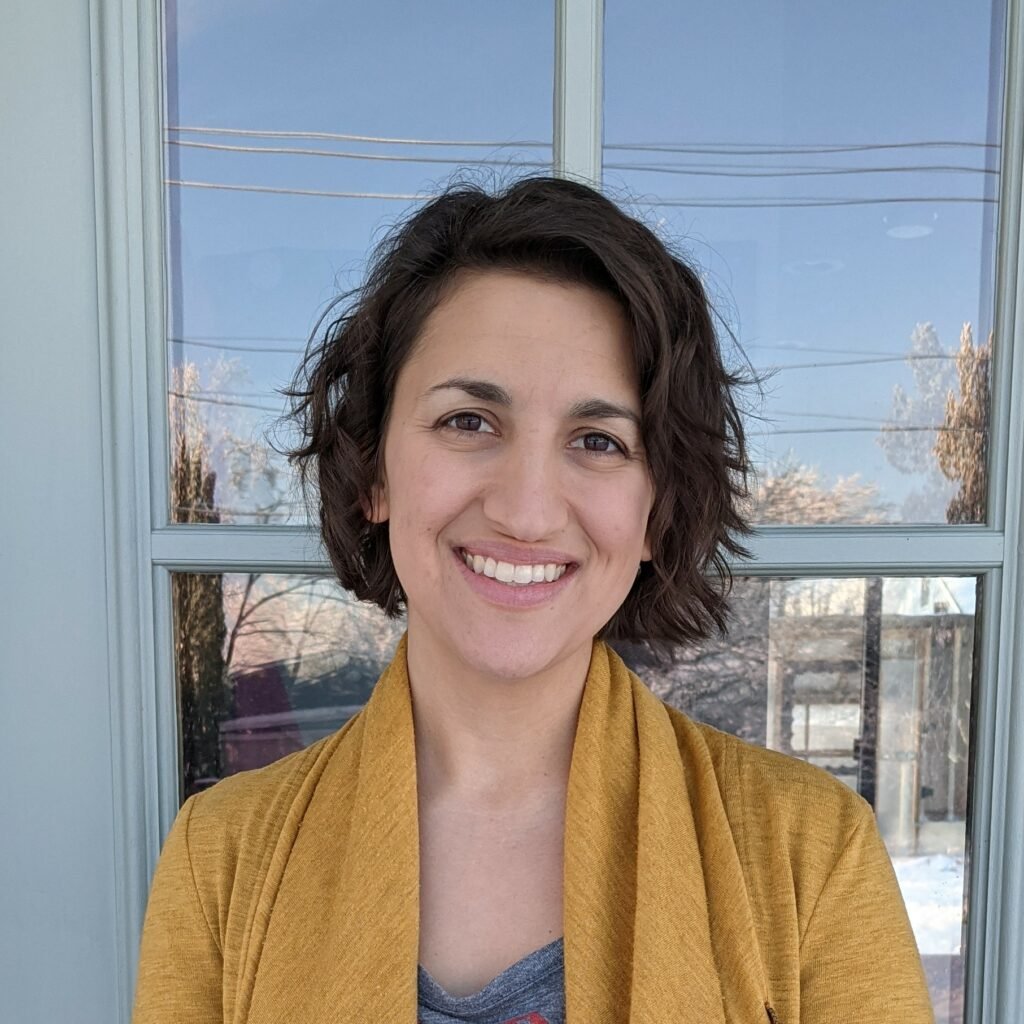 Samantha is a writer/researcher for Anya's Reviews and stay-at-home mom to 5 littles. In addition to shopping online for footwear for her family, she spends her time homeschooling, reading, weaving, and doing home improvement projects with her husband.