Xero Shoes has surprised us with a line up of awesome new styles for the fall! Over the years Xero has been expanding their collection to include barefoot shoes for more occasions, so I am especially stoked to see they are releasing a women's dress flat AND a snow boot. I am reviewing 4 styles today, but you can see the full lineup here.
Watch my unboxing and initial impressions above, and read on for more details!
If you live in the EU, click here for Xero Shoes EU
Phoenix – Ballet Flat
I have since written an in-depth review of the Phoenix in both knit and leather. Check out that Phoenix Review here!
Leather – $100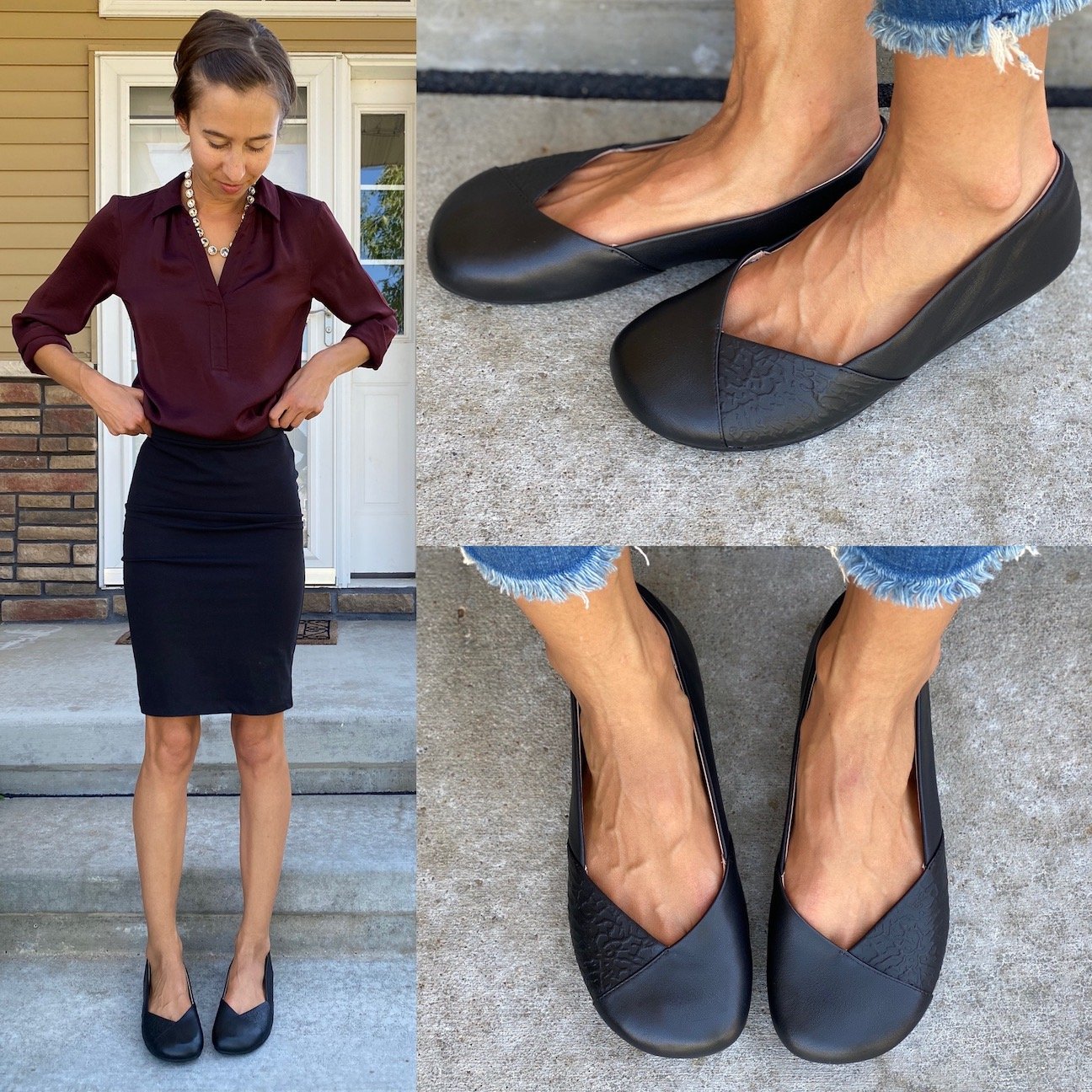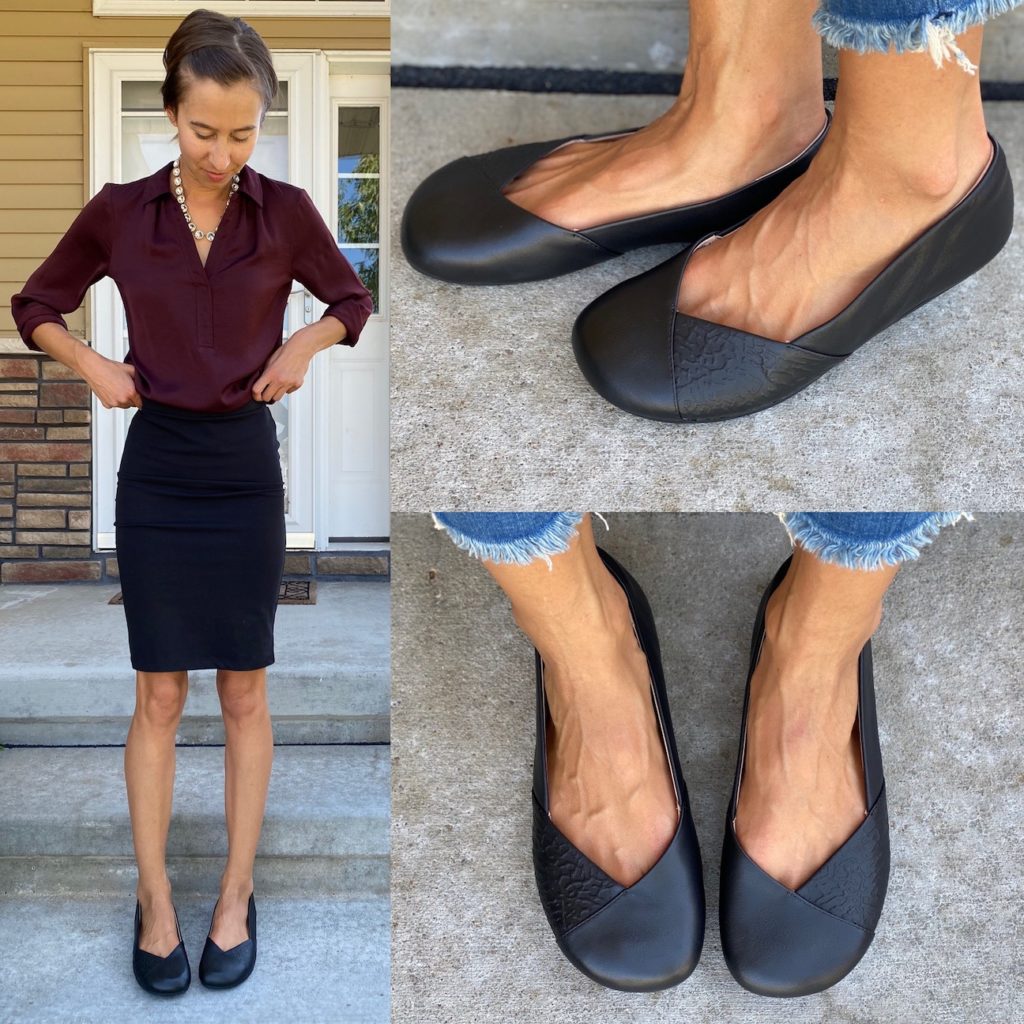 The leather Phoenix is a smart little flat with detailing around the toe box to dress it up. It comes with a removable insole for high volume feet and is lined with leather. The shoe is structured (which makes it look classier), but the sole is stiffer than I usually prefer in a shoe.
Sizing
Fit-wise, these are true to size. I got a 6.5 at the recommendation of Xero, but I am going to exchange it for the size 6. That is my normal size in flats, so it's unsurprising that the 6.5s are a touch roomy. Widthwise, these are average: not super wide, but definitely wider than conventional brands.
Watch the video below for all the details and comparisons to other barefoot ballet flats.
The Knit Phoenix (vegan) – $70!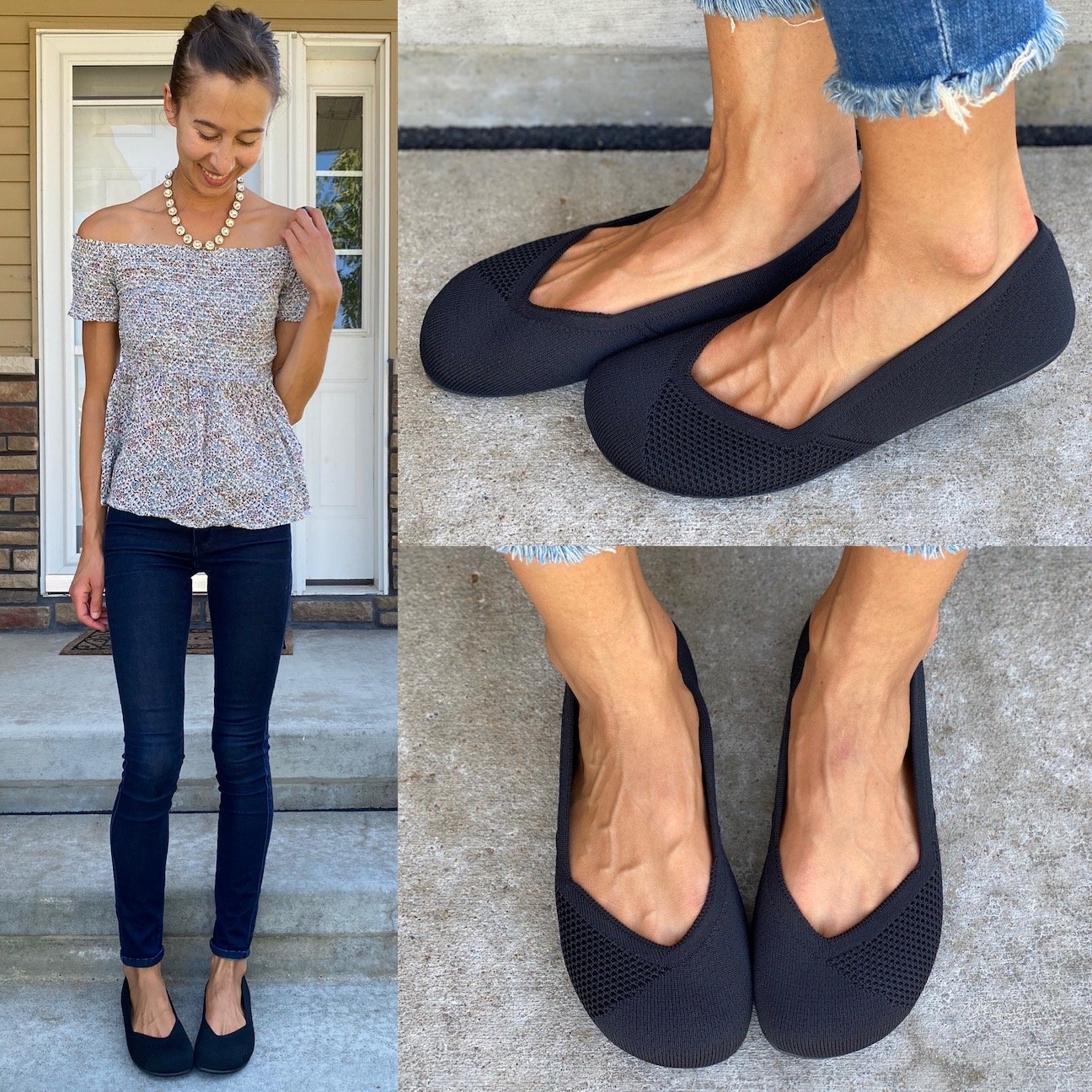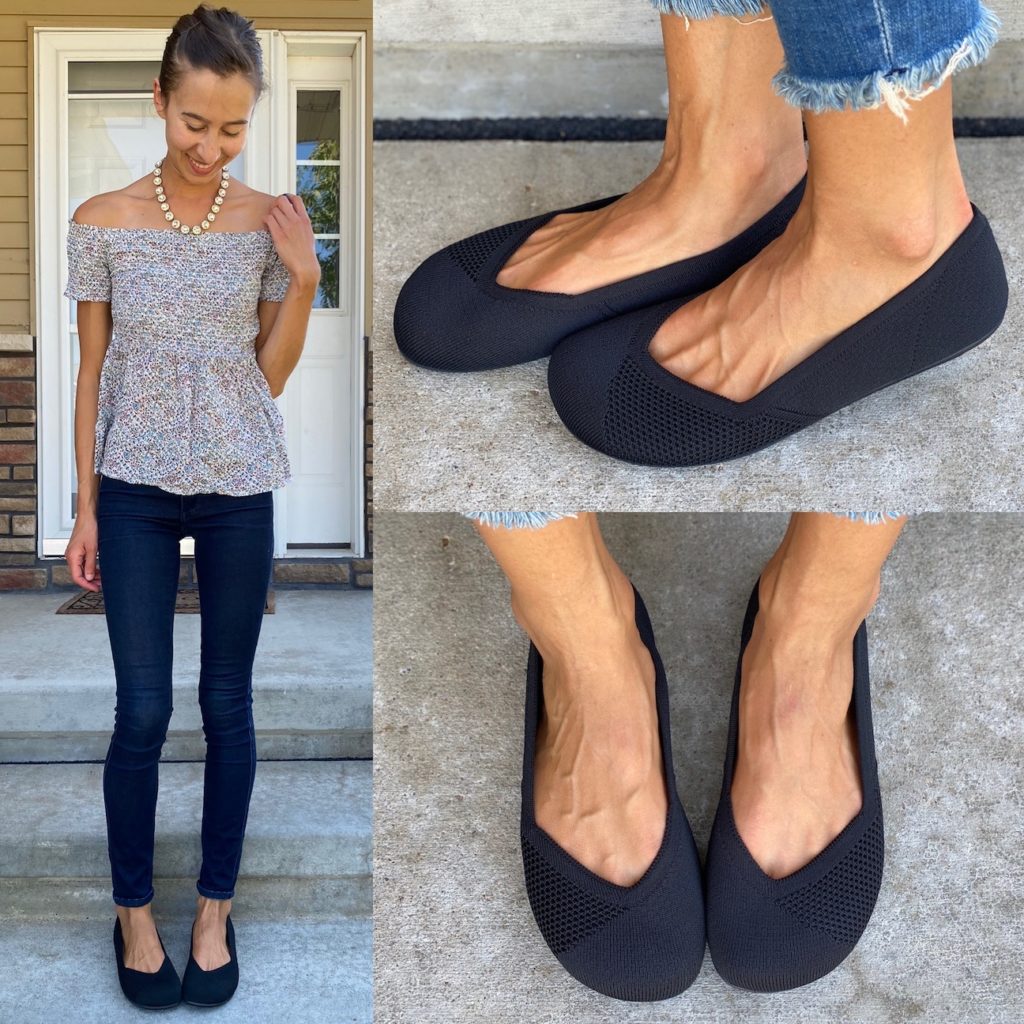 The knit Phoenix is 100% vegan, and made from a stretchy material. The fit is about the same as the leather version, but it's softer and more comfortable from the start. I think these ones are my favorite, and the fact that they're less than $75 is huge bonus!
Sizing
Sizing runs true to size, so I am going to to get the 6 in these as well. Width is good for a flat, and the soft material has extra give. I would still be wary if you have extra wide feet though.
Style
I love the angles and details that keep these from being shapeless blobs! They are really cute little flats, and I would love to see them released in a variety of colors and prints in the future.
See my comparisons and up-close shots in the video below!
Aptos – Slip-On Sneaker
Vegan – $60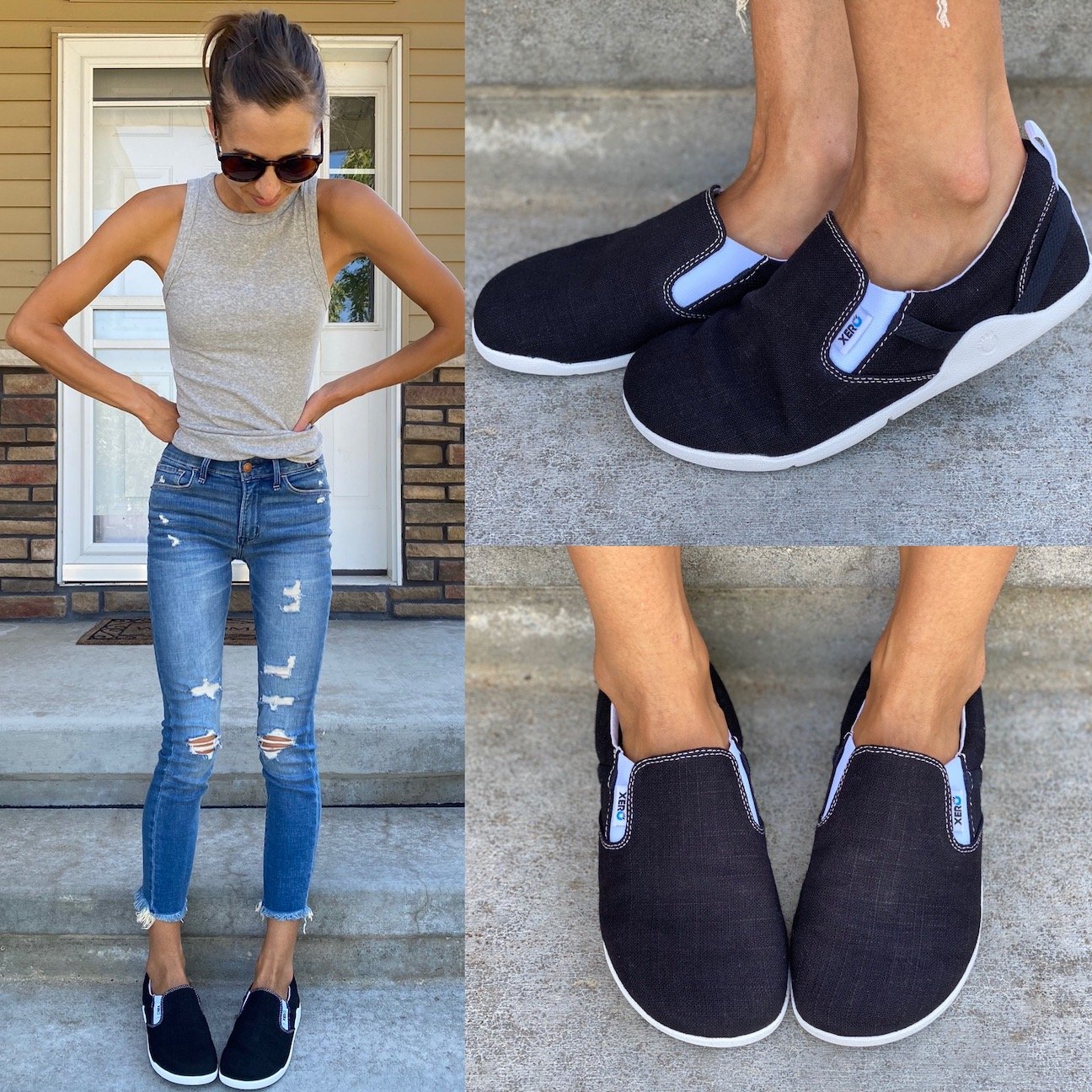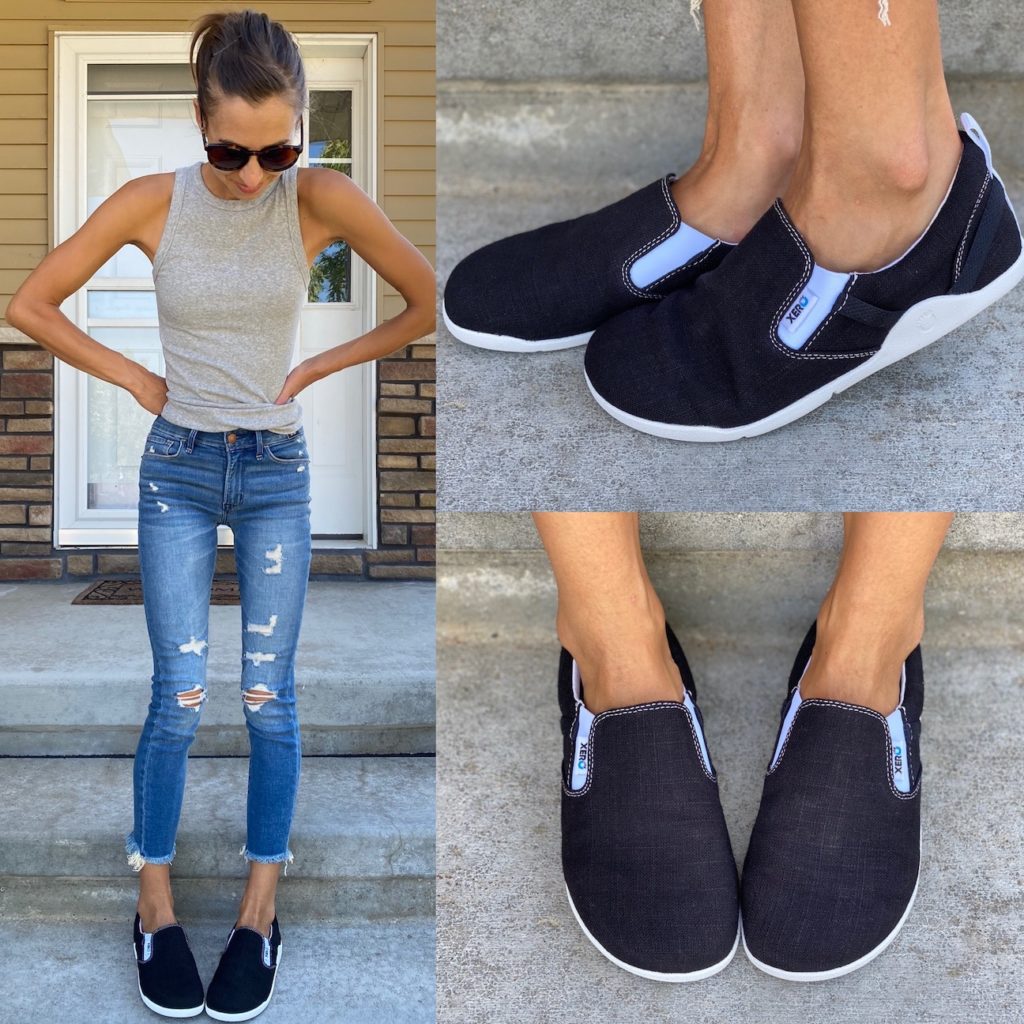 The Aptos (women's version here) hemp slip-on sneaker is really lightweight, flexible and the most affordable casual sneaker to date!! It is definitely high volume, so I had to use an insole and felt insert and they are still roomy around the ankle. I have very shallow feet, so this isn't too uncommon for me. If you have high high volume feet the Aptos will be a good shoe for you!
Sizing
I got a size 6.5, which is my typical sneaker size. Even though they are roomy I won't size down because my foot fills up the whole toe box. So I would say these run true to size, but slightly narrow in the toe box.
Comparisons
I have a thing for slip-on sneakers and have tested out a few styles this year (you can see my review of the Feelgrounds Droptop here and the Be Lenka Eazy here). By way of comparison, the Xero Aptos is very cool and looks just like a regular shoe. I like the white contrast stitching and the hemp material. They are unfortunately narrower than Feelgrounds and Be Lenka and they are only just barely wide enough for me.
If you have a child or friend you're trying to get into barefoot shoes, I think this is a great segue style! Watch the video below for more deets.
Alpine – Waterproof Snow Boot
Vegan – $150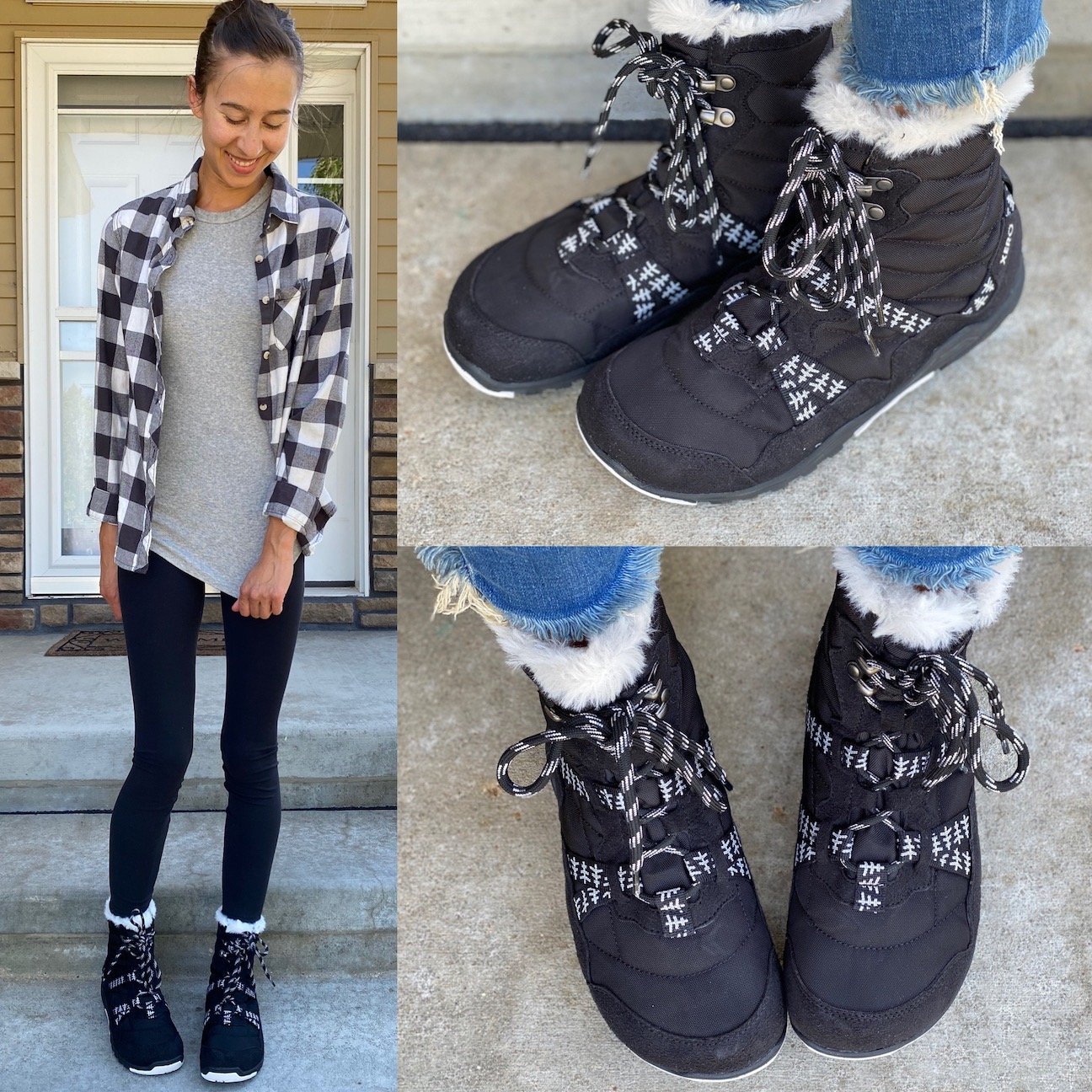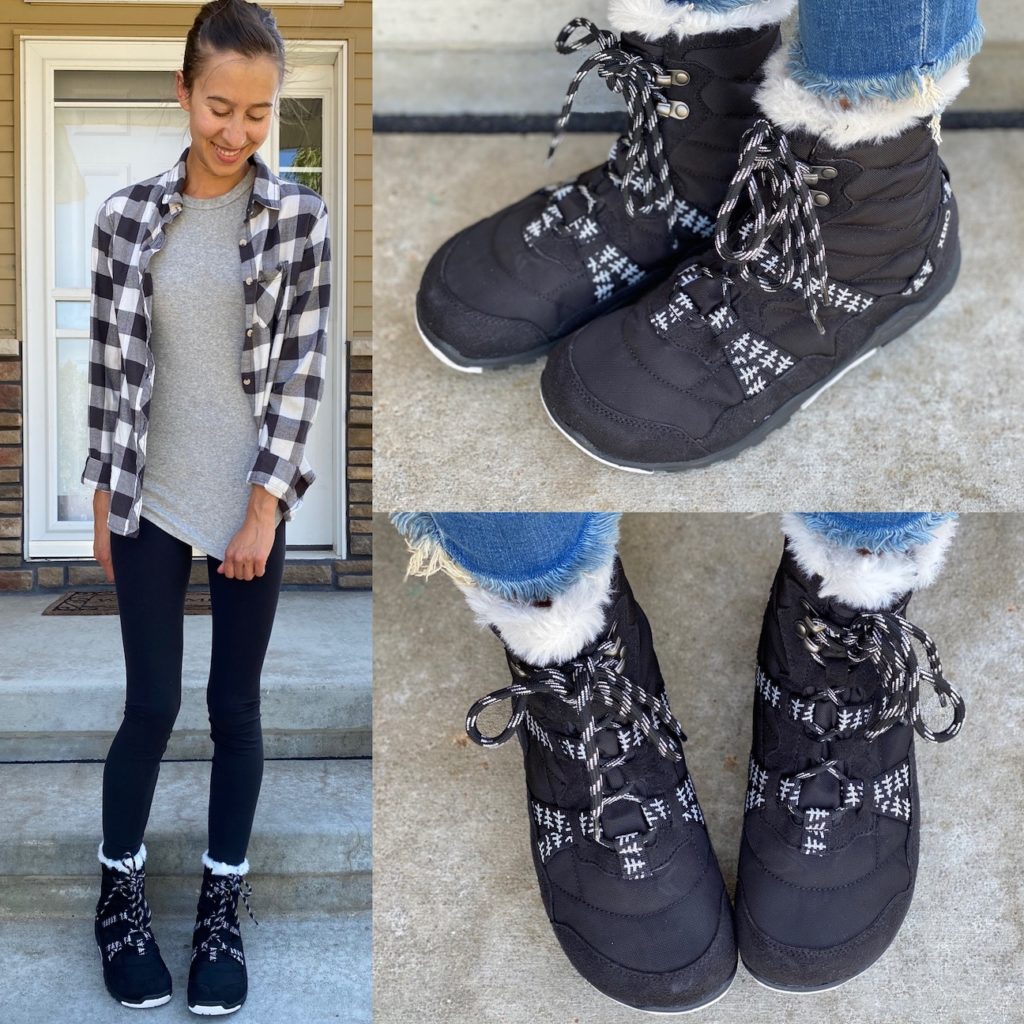 I am really excited about this one! I have yet to try a waterproof snow boot like this, and it's something that I really need living in a cold climate. The Alpine is definitely stiffer than any other shoes I own, but it has durable lugs and a really sturdy feeling sole. The upper is quilted, and there is a thermal (removable) insole inside.
I can't really test the cold rating right now, but talk to me in January when its -15 Fahrenheit and I'll tell you how my feet are doing! Overall they seem well made and I appreciate that the ankle opening can be securely closed to keep snow out. I have several other boots that get me through the winter, but none of them can really handle the snow and ice, so I am optimistic about the Alpine!
Sizing
I got a 6.5 and will be sizing up to a 7 so that I can wear thicker socks (the 6.5 fits perfectly with thin socks, but I want more space for the super cold days). The toe box is spacious enough for me to be comfortable, but not a lot of extra room. I'd say they are on par with the width of Vivobarefoot boots.
Watch the vid below for more details!
Conclusion
All the sizing was as expected for me, so I recommend going with your normal size when ordering. They were all only just wide enough for me and my crazy toes, so be aware of that if you have extra wide feet. I will update the post with the prices and more specs as I find them out, but everything will be 20% off during the launch.
I have watched a few of their launches from a far, and I would recommend ordering during the launch since they don't usually go back on sale except to clearance out remaining stock. Xero has free exchanges, but you pay your own return shipping. Overall, I am pleased! The knit Phoenix and the Alpine boot are my top picks!