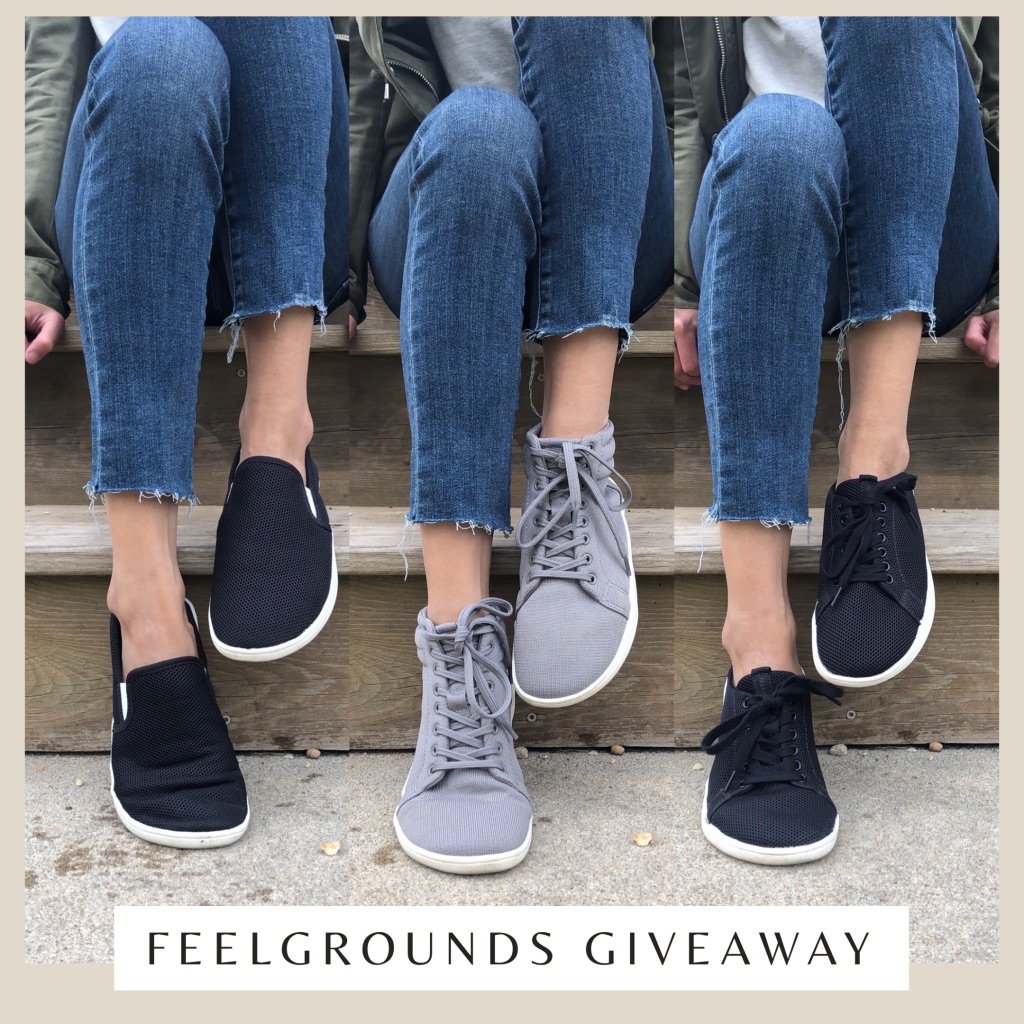 *Giveaway Closed*
**Feelgrounds updated their sole shape and all new models can be found here!**
Feelgrounds, one of my favorite up and coming minimalist brands, is on a mission to make barefoot shoes cool. In the year they've been open for business Feelgrounds has released 3 edgy styles that fill a gap in the barefoot shoe world.
This week Feelgrounds and I are teaming up to give away a pair of shoes to TWO winners on Instagram! The recipients will get to choose from any of the 3 Feelgrounds styles and anyone in the world can participate!
I've been lucky to test out and review all three models. They have every feature of a minimalist shoe you need for foot health, but that mainstream look you want for everyday wear. Below you'll find an overview of these 3 styles, plus my full Droptop review.
1. The Original
The one that started it all! Simple, lightweight, and comfy, the Original is a great everyday shoe. Here you can read my full Feelgrounds Original review.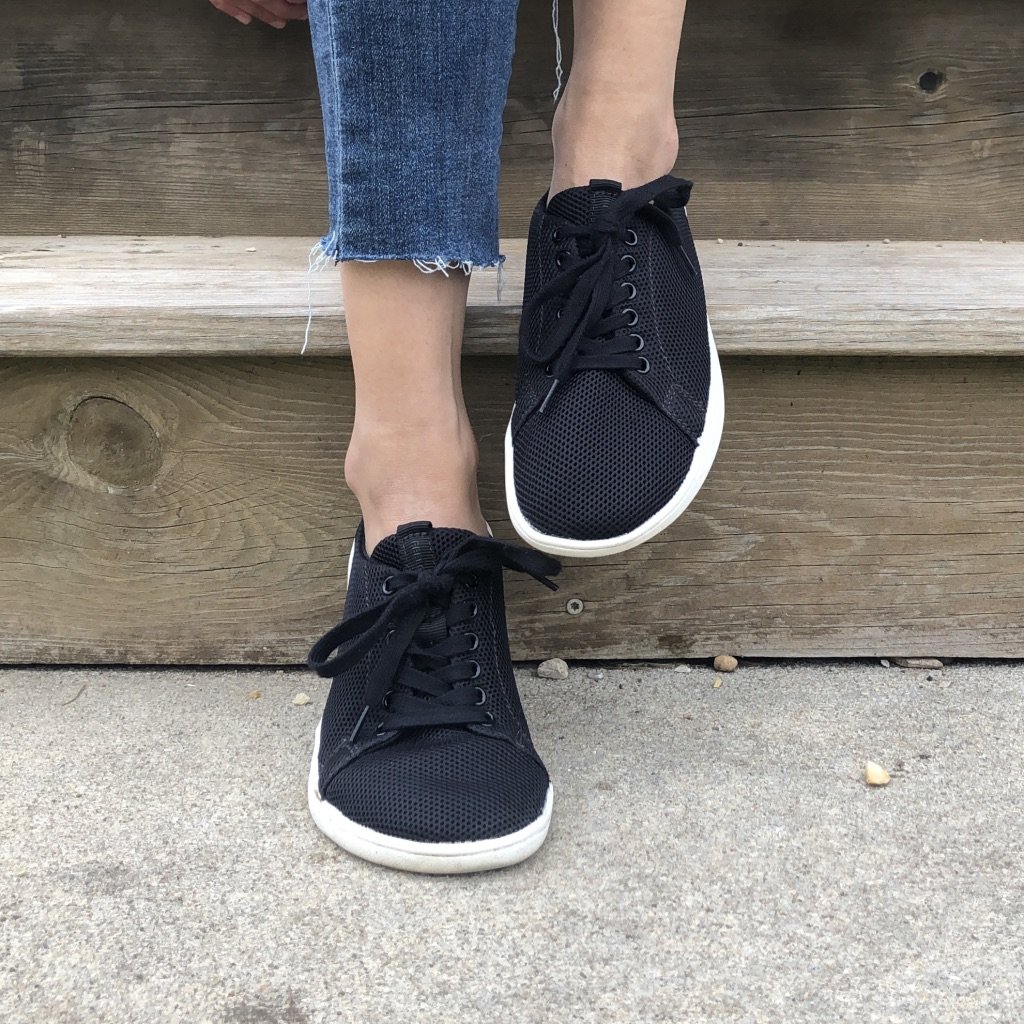 2. The Highrise
The second model from Feelgrounds, the Highrise, is made from a different material and in different colors. These are the best looking high top sneakers on the market, and are extremely comfortable. Read my Highrise review here.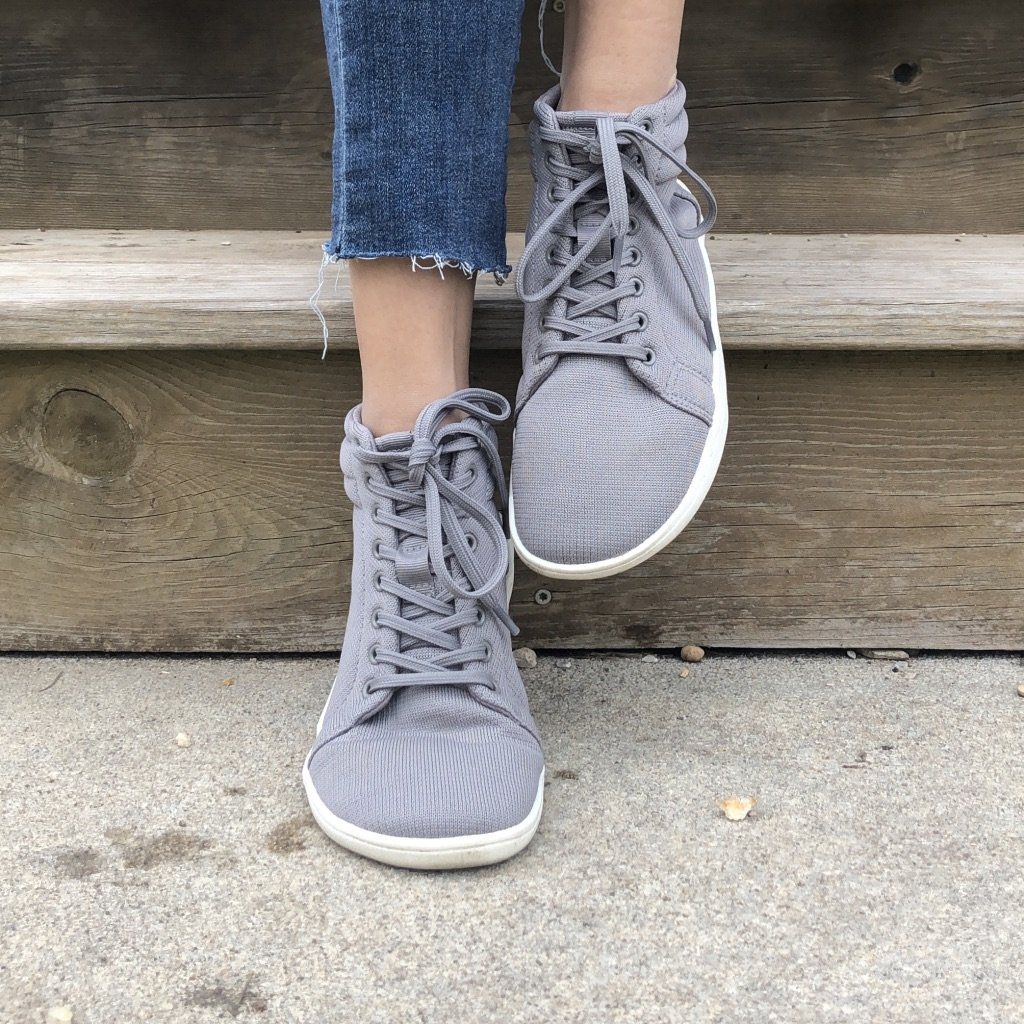 3. The Droptop
Feelgrounds' most recent release, the Droptop has only been available for a few weeks. Read on for my full review of this already popular shoe!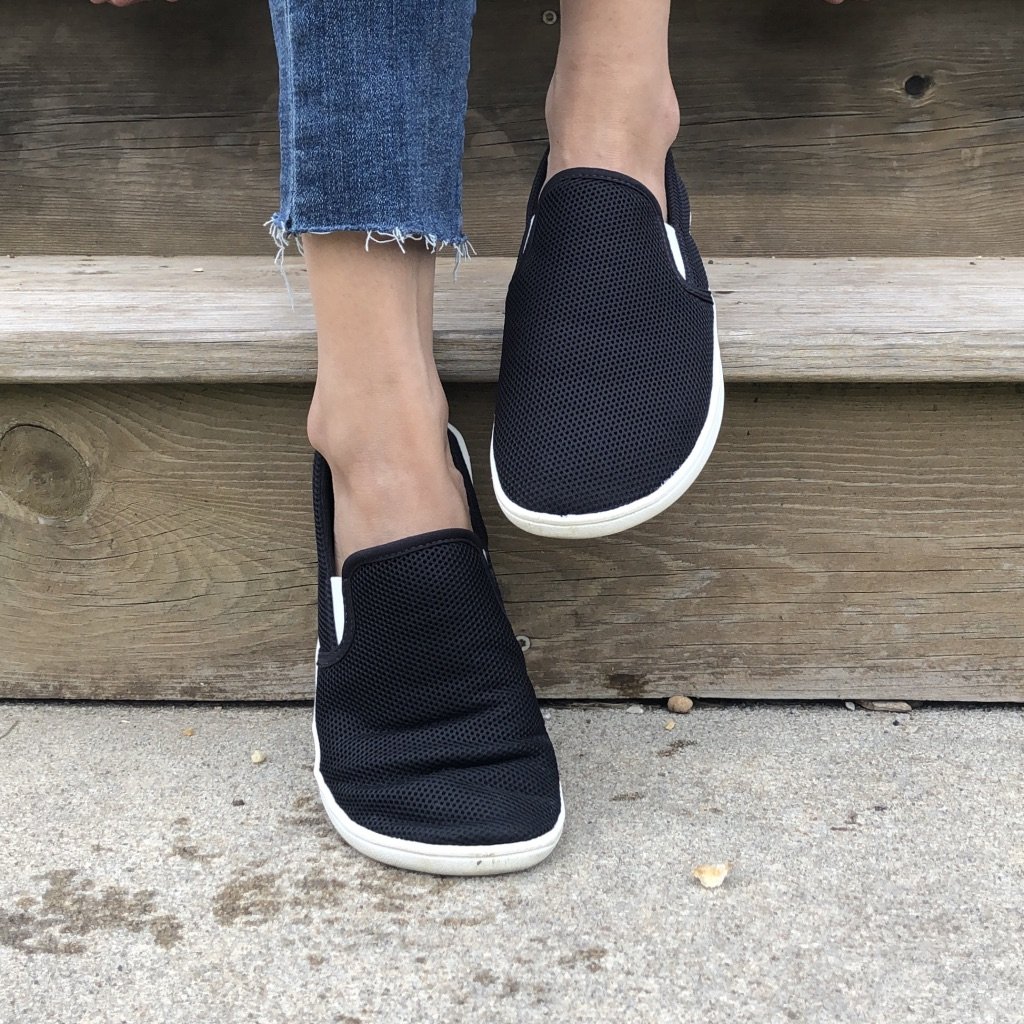 ———————————————————————————————————
4. The Feelgrounds Droptop Review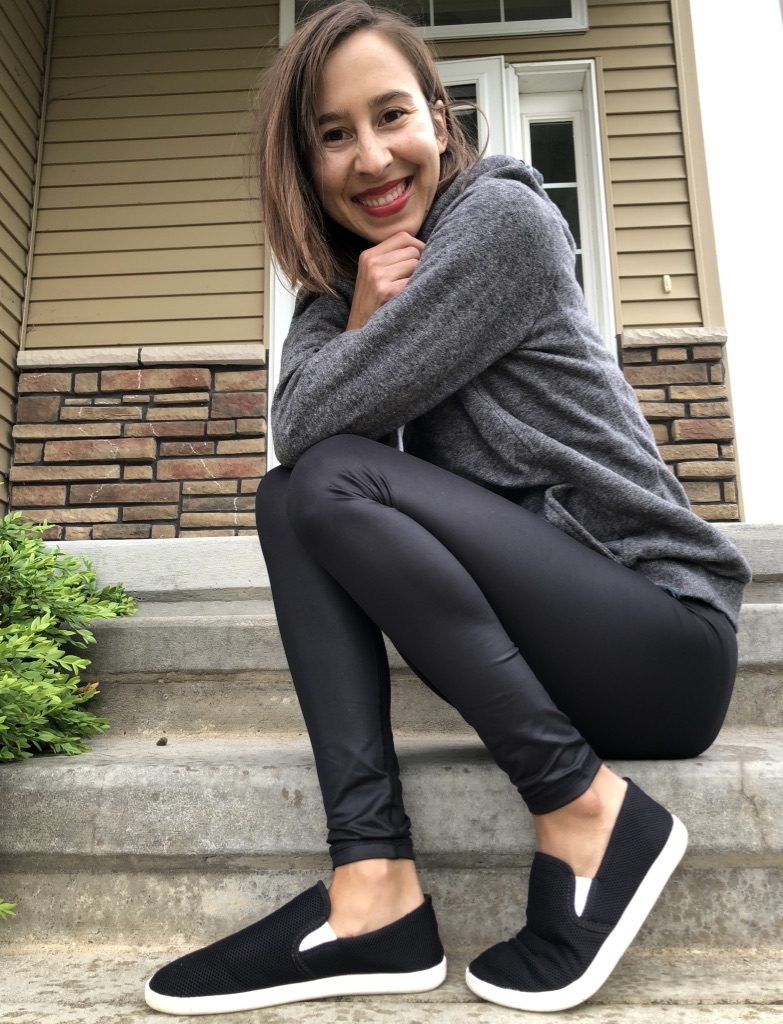 As a staunch Vans slip-on fan, I have been waiting for the launch of this style for years. Slip-ons have the chic vibe of a sneaker, but you get a smoother look without the laces. And bonus, they're easier to take on and off. Double whammy! In the Droptop, Feelgrounds has really nailed the classic look of this skater shoe. And they managed to be the first minimalist shoe brand to do it.
Materials
The Droptop is vegan, like all of Feelgrounds shoes. The mesh upper is 100% recycled PET and the outsole is a rubber and recycled PET mix (the same outsole that is used on all Feelgrounds models).
The mesh upper is the same material and color options as the Feelgrounds Original, but in the Droptop there are some extra reinforcements. The heel has a microfiber lining for a little more grip and the toe box is double lined for structure. The entire shoe is soft, plush and extremely flexible.
Fit
The Droptop sizing is the same as Feelgrounds' other shoes, but the fit is different. The Droptop has a wider ankle opening and a deeper toe box, making these good shoes for someone with higher volume feet. Because I have very low volume feet I need to wear an insole and a felt insert to keep my foot secure. Even still they are a little loose, but I actually like them that way because it makes for easy on and off and they are super comfortable. I don't think I'd want to run or hike in them, but for every day stuff they are perfect.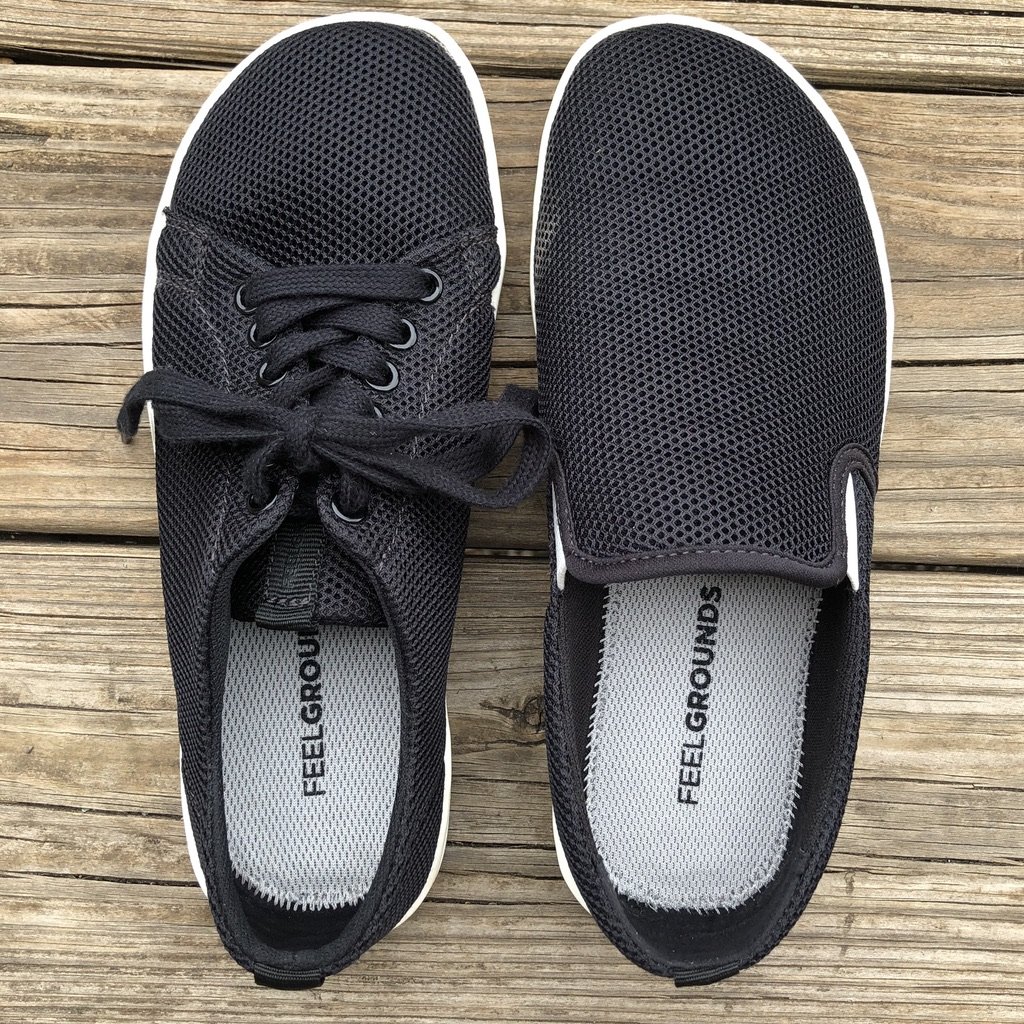 Barefoot Qualities
Feelgrounds shoes are all extremely flexible, lightweight, and with good ground feel (ha! ground feel in your Feelgrounds. It's like they planned it or something). The sole is 5mm thick, so you are close to the ground, and the toe box is wide enough for most feet (wider than brands like Vivobarefoot, but narrower than Belenka). The shoe uppers are so soft and flexible they can accommodate a lot of different foot shapes and heights.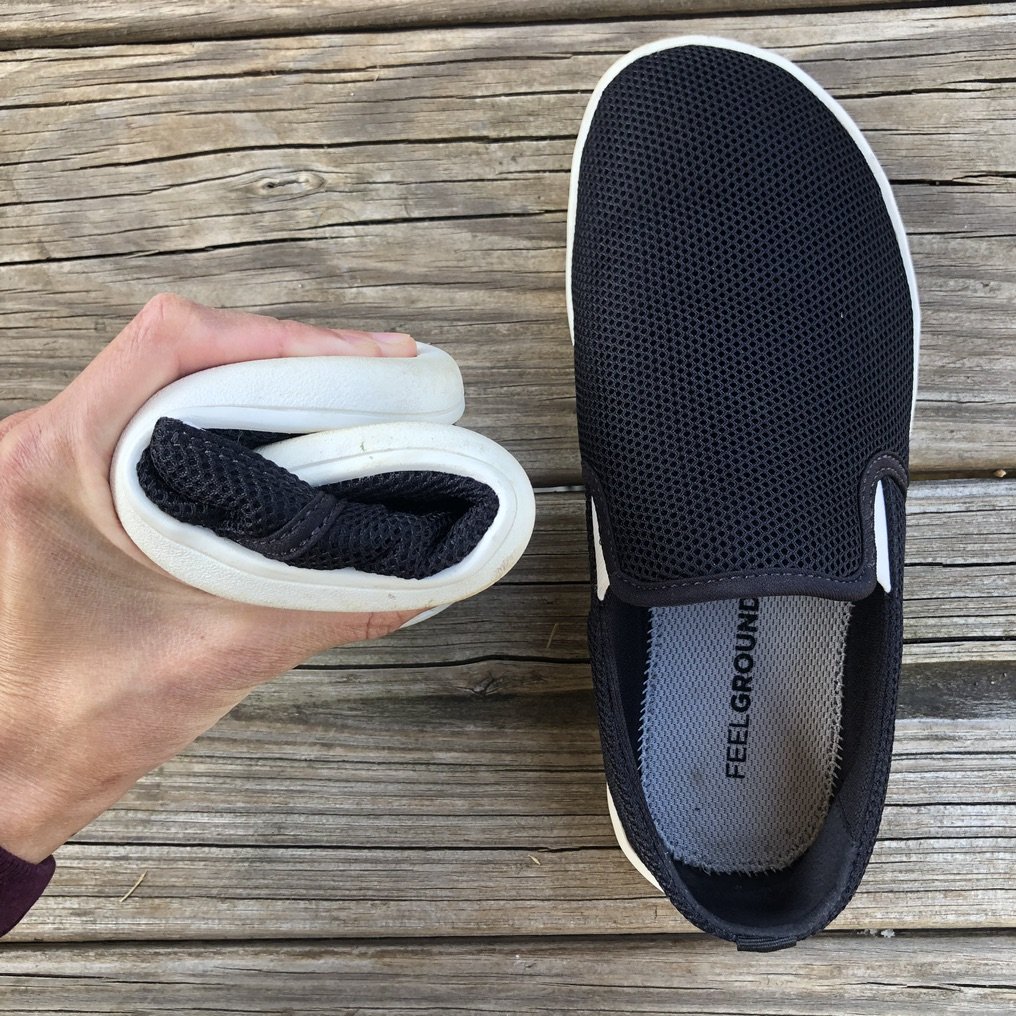 Care
Feelgrounds shoes can be washed in the washing machine which is really convenient, but keep in mind that they are not weatherproof and will get soaked in any kind of wet weather. I wore mine recently on a camping trip and it was so nice to not worry about them getting dirty.
Style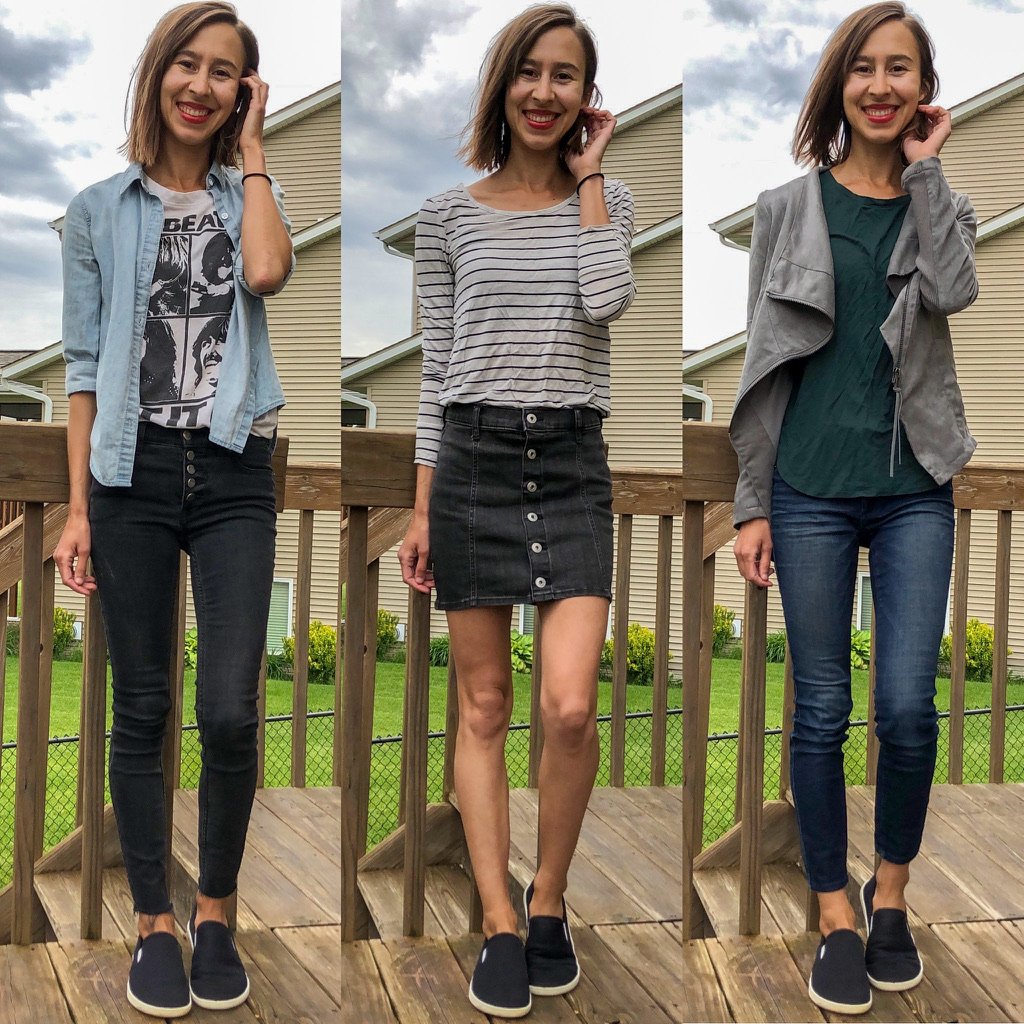 One of the things I love about Feelgrounds shoes is that they easily work for both men and women. It's hard to make a shoe that can blend so seamlessly with different styles, but that's the beauty of the classic sneaker. The sky is the limit with a shoe like the Droptop.
While they certainly lean casual, they can be worn with skirts, dresses, shorts, jeans, or leggings. So if you're asking yourself if you can pull them off, the answer is yes.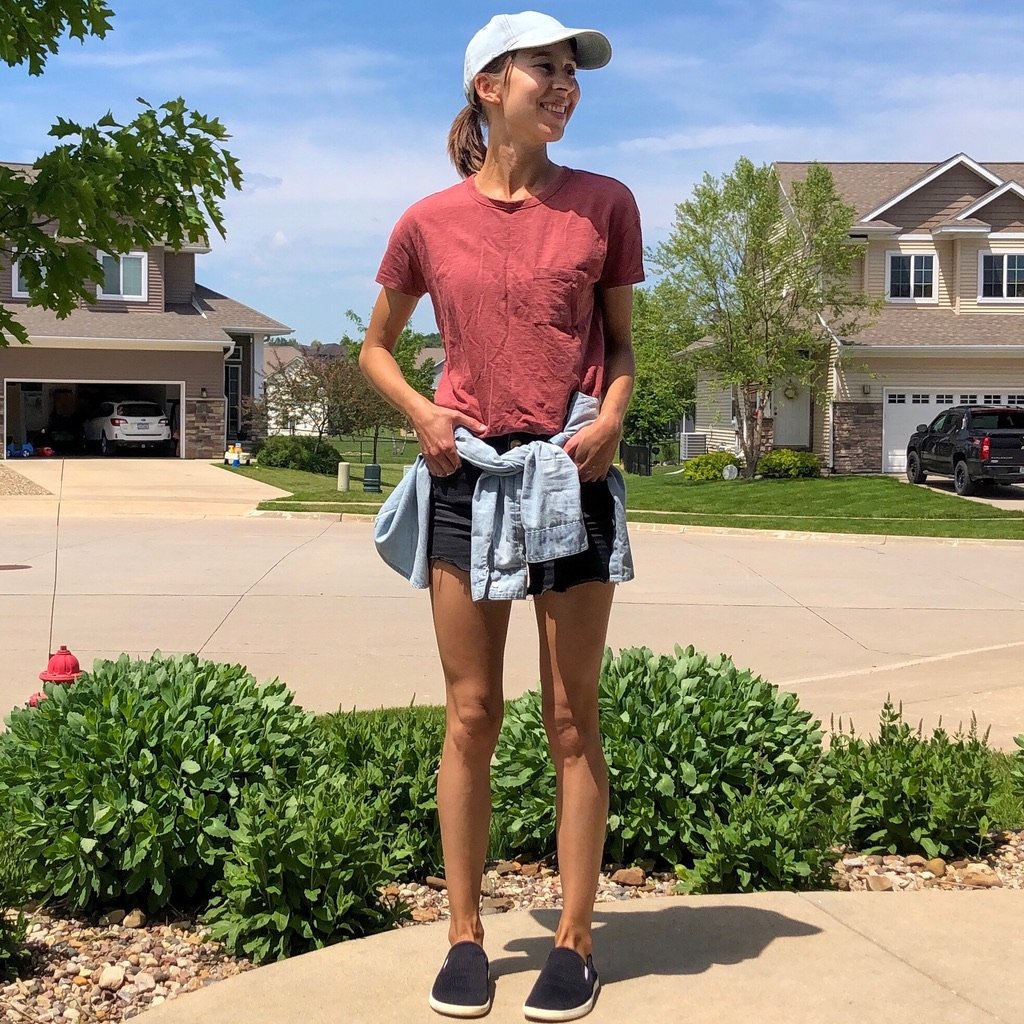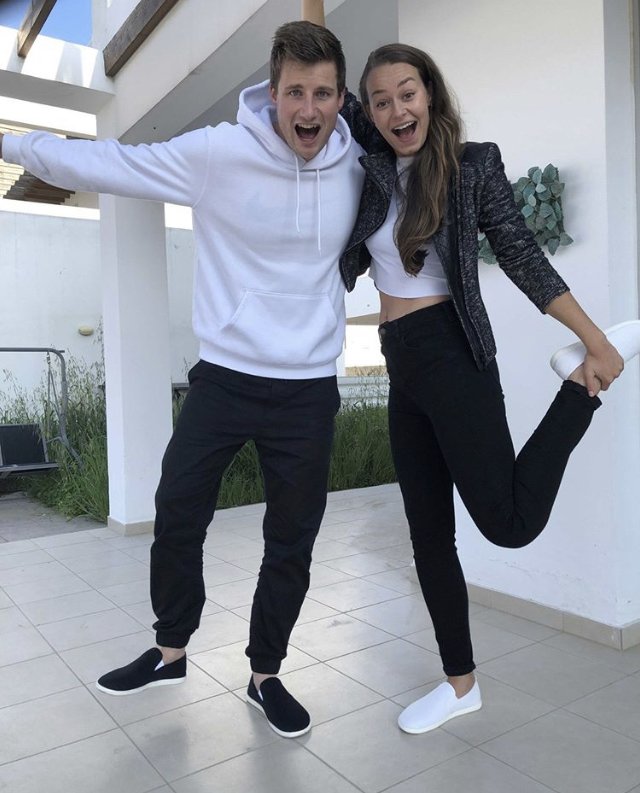 Sizing
I wear a size 37 in Feelgrounds, which is the same size I wear in most of my sneakers. I talk in detail about the sizing of Feelgrounds and how it compares to other brands in my Original review, so check that out if you have more questions.
Comparisons
Right now there are 3 main options for minimalist slip on sneakers: The Feelgrounds Droptop, the Belenka Eazy, and the Bohempia Vikla. They have that classic sneaker look, and all come in different colorways.
Belenka Eazy size 36 & Feelgrounds Droptop size 37
The Belenka Eazy slip ons work for low volume feet and have a close fit. You can't get them on without using your hands, but they feel secure and sturdy. Belenka is wider than Feelgrounds and I can actually wear a size down in them.
Bohempia has a deep toe box and is good for medium to high volume feet. They come in regular or wide, and the slip on style has 3 colors currently. Bohempia shoes are also a little more structured than Feelgrounds and require hands to put on. I have the laced version, but the outsole and sizing is the same for the slip ons. My size 36 regular Bohempias are roughly the same width but slope sooner than the size 37 Feelgrounds.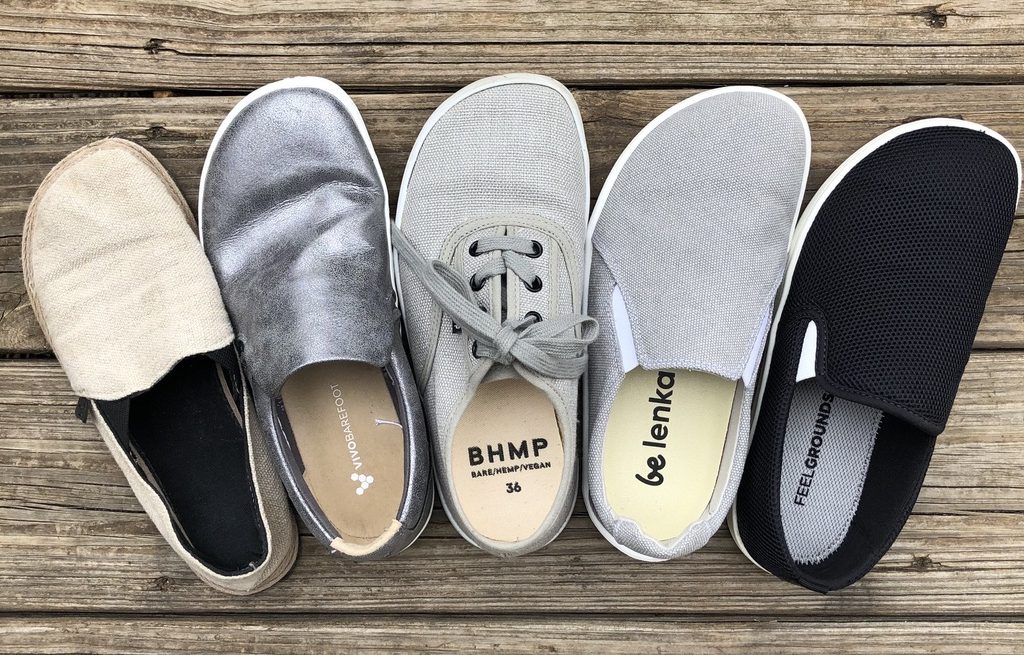 A more inclusive slip on list would include the Unshoes Terra Vida, the Vivobarefoot Ra slip on (women's), and the Luks Fuego (women's).
Conclusion
Feelgrounds continues to lead out with some of the softest, coolest barefoot shoes around. The Droptop is my favorite of the 3 Feelgrounds styles and I already know I will be getting tons of use out of them! Which style will you choose if you're the winner of the giveaway?