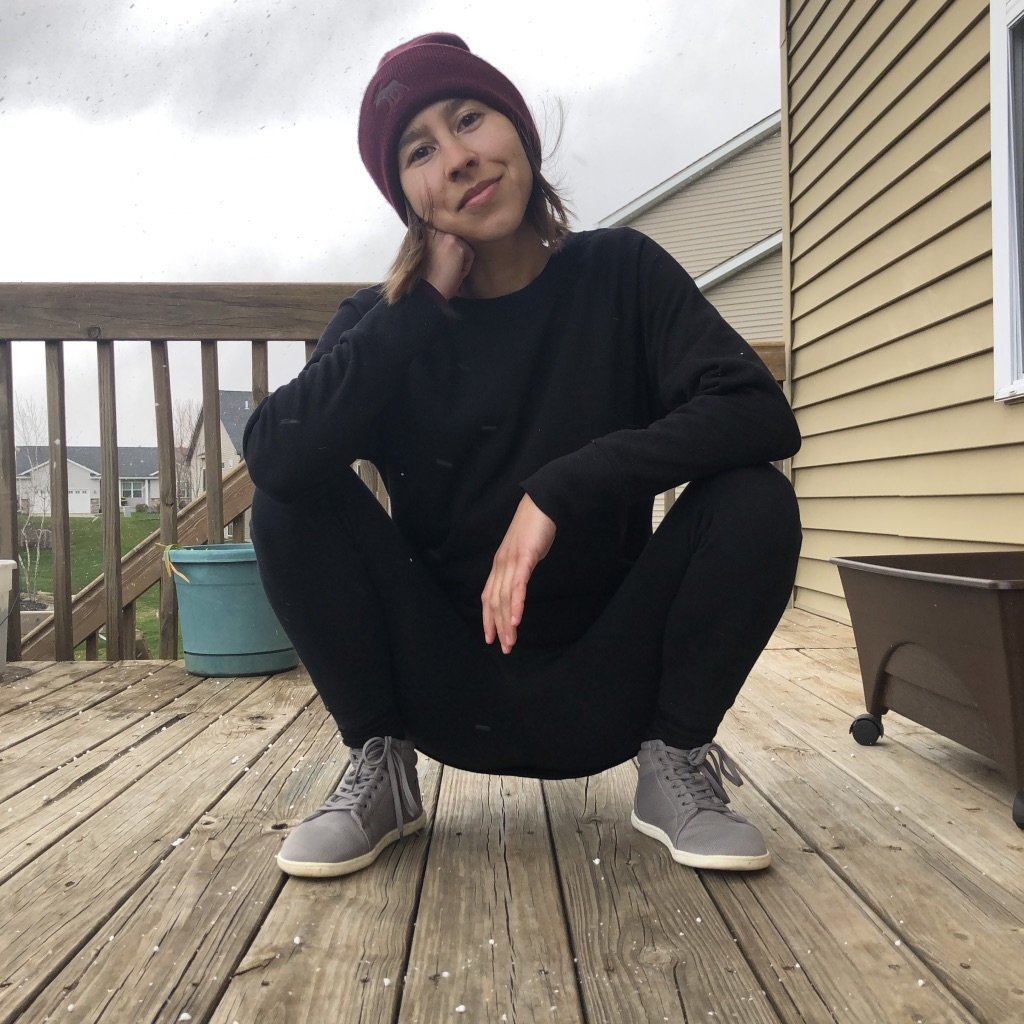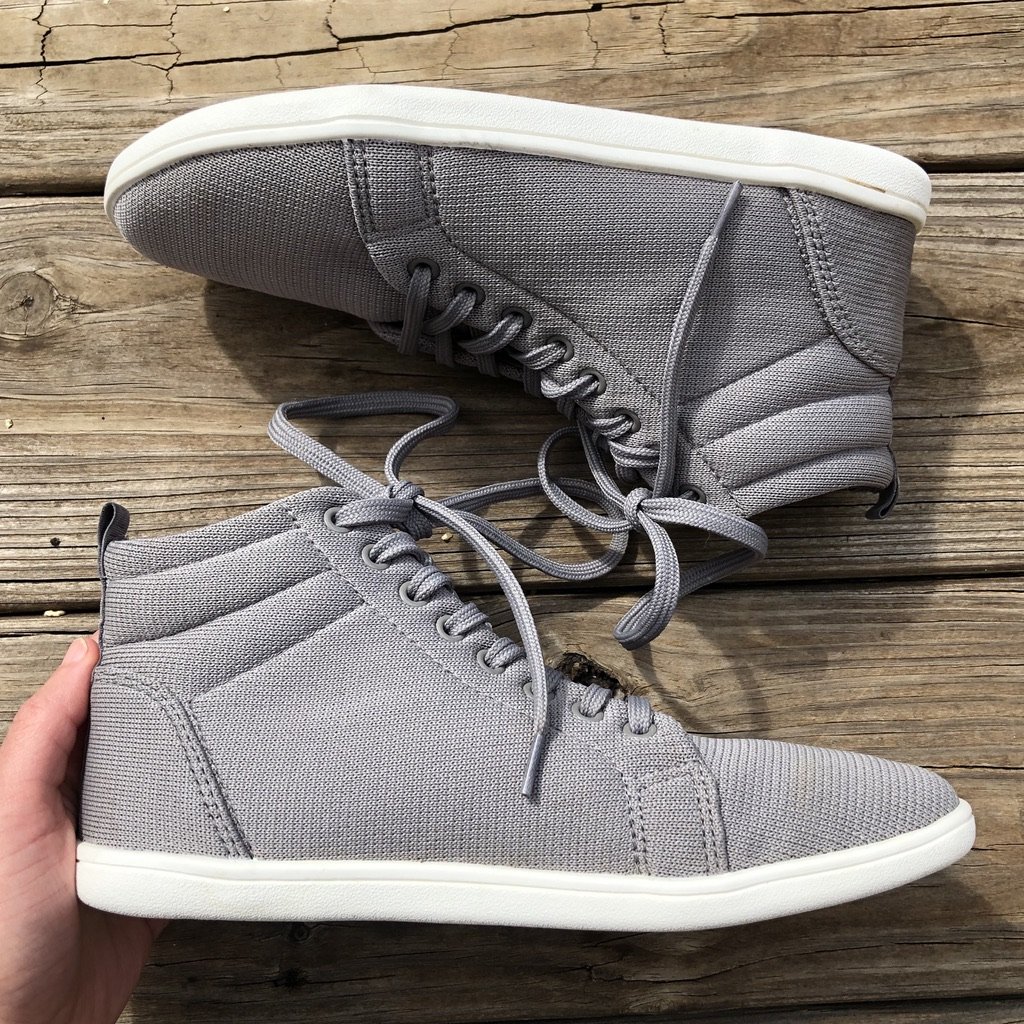 **Feelgrounds updated their sole shape and all new models can be found here!**
The Feelgrounds Highrise is one of the coolest barefoot shoes around. I am a fan of all of Feelgrounds' shoes (read all my Feelgrounds reviews here) because they are flat, flexible, wide, AND stylish.
Feelgrounds are all built on the same outsole, so you can expect to wear the same size (read the Original review for all the specs). But the way the Highrise is made feels more spacious in the toes. I discuss in my Original review how the functional width feels smaller than the actual measurements of the insole because of the way the outsole curves inward. In the Highrise there are no such issues. Whereas the Original felt a tiny bit wider than mainstream barefoot brands, the Highrise feels noticeably wider.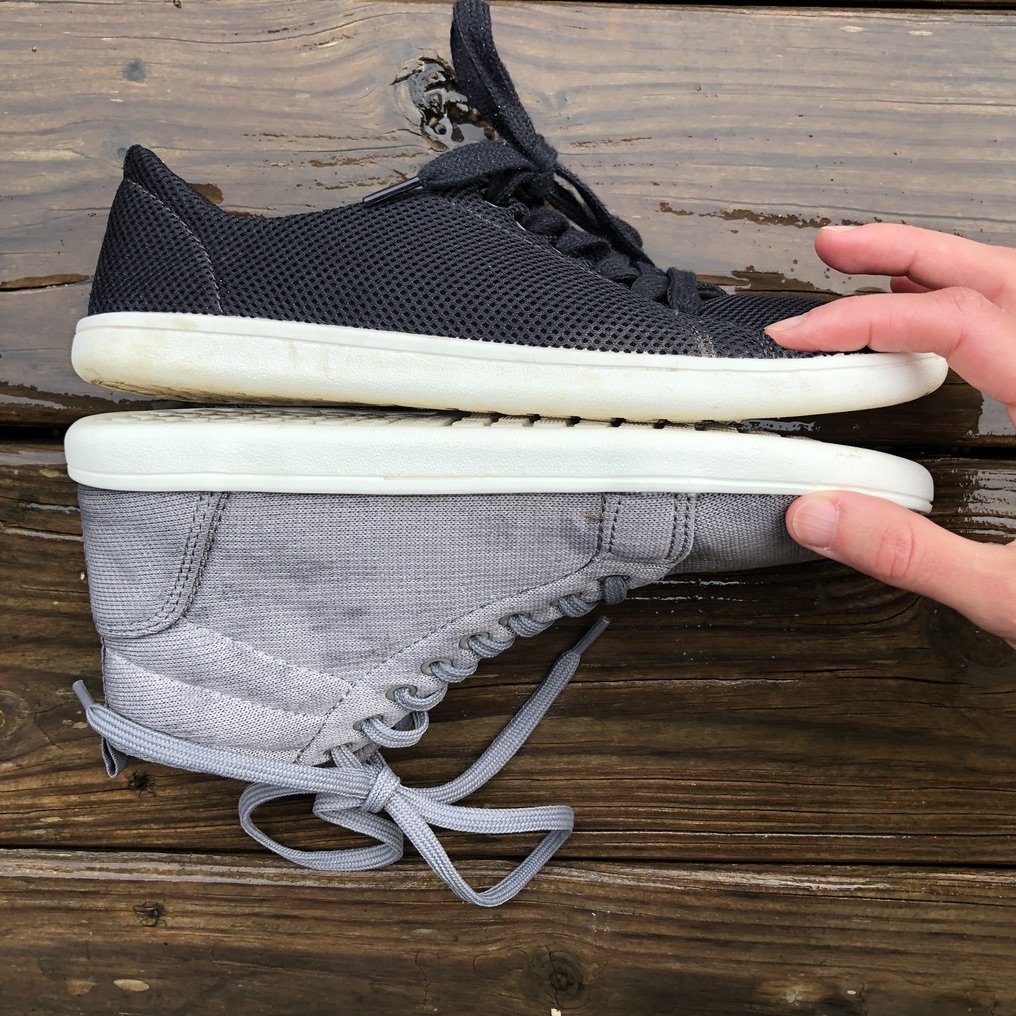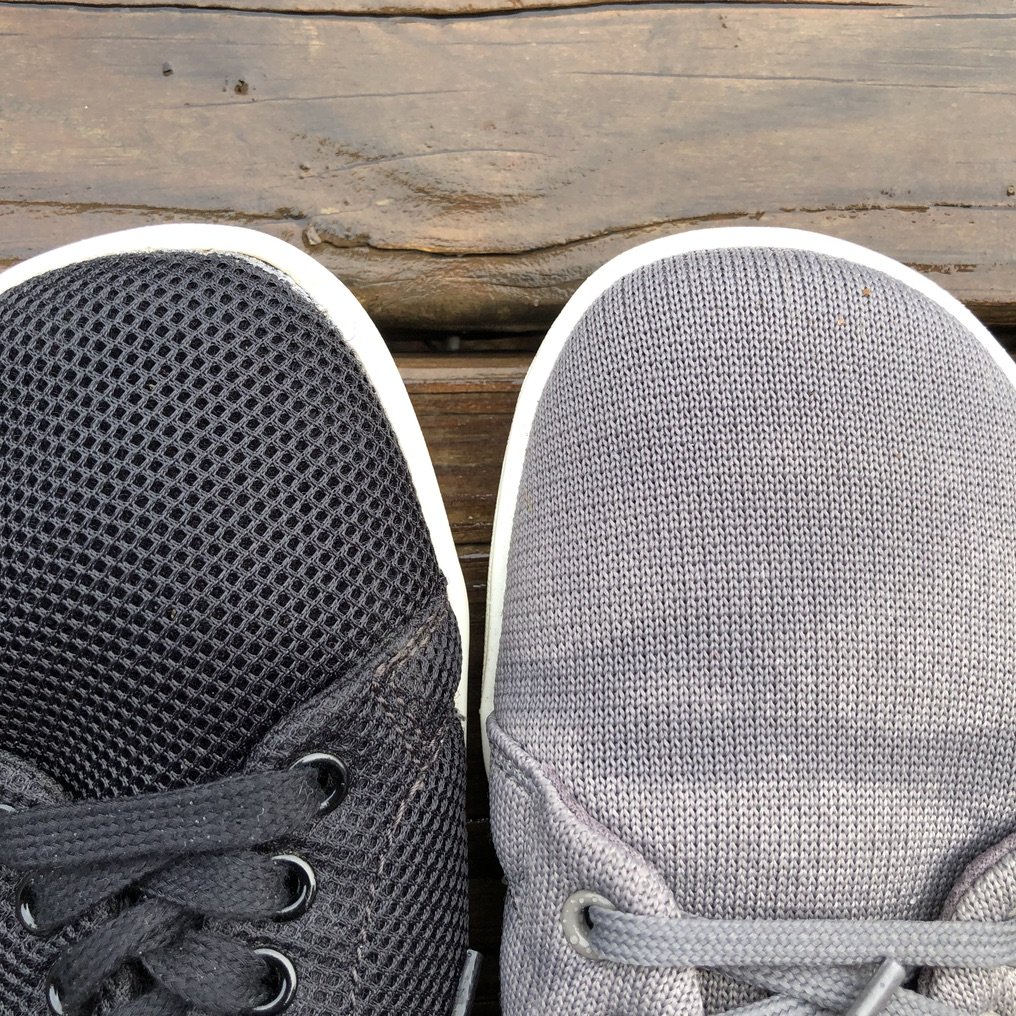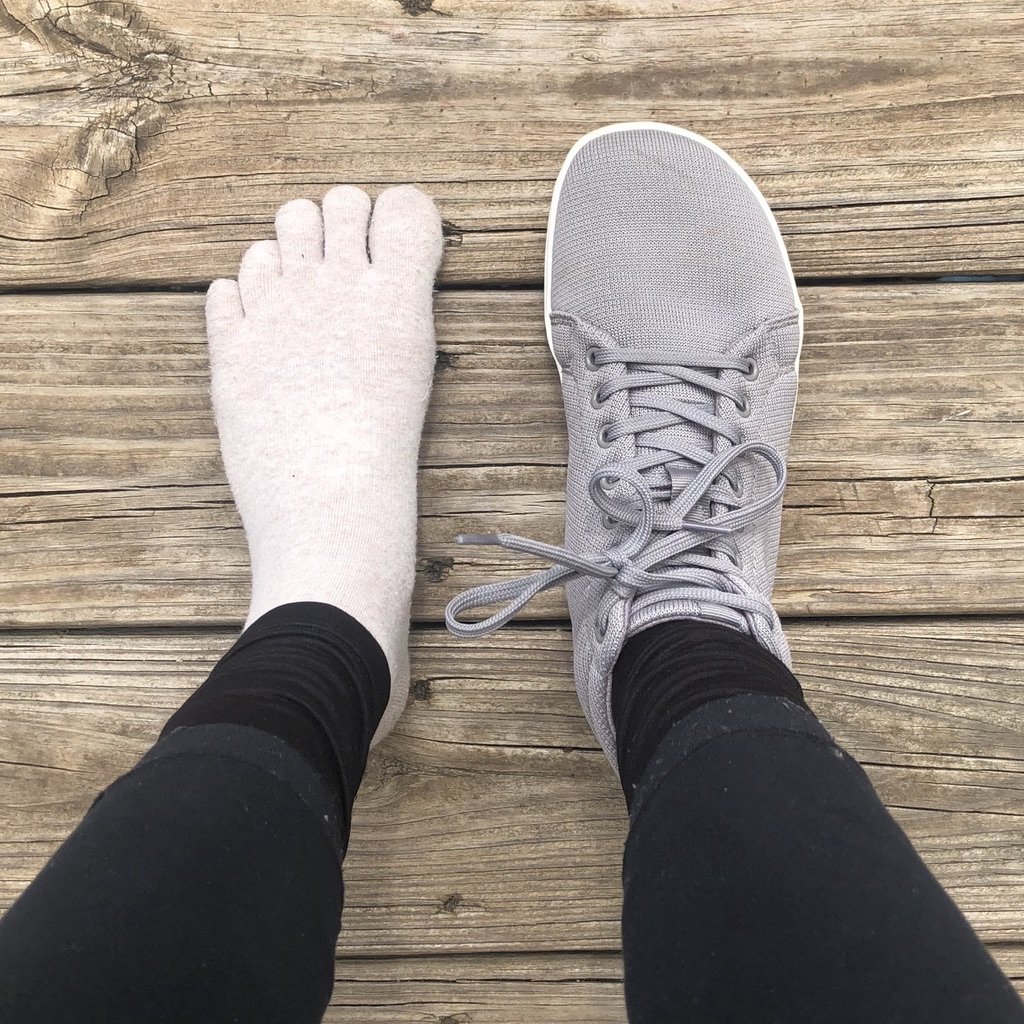 Fit
Vivobarefoot, Groundies, Zaqq, and Muki are all close to the same width in a size 37. Feelgrounds feel wider than all of these, but not as wide as Belenka and Luks. The stretchy, soft upper of the Highrise gives my feet more room to wiggle than you'd expect. The Feelgrounds are most comparable to the width of Bohempia barefoot sneakers and Unshoes.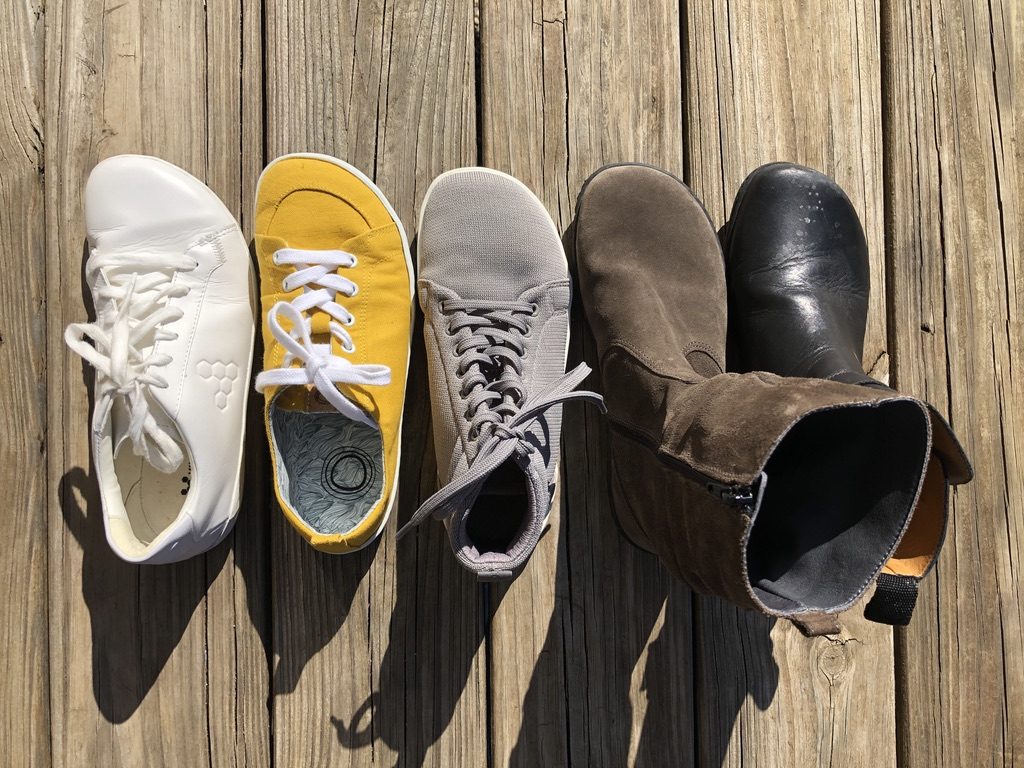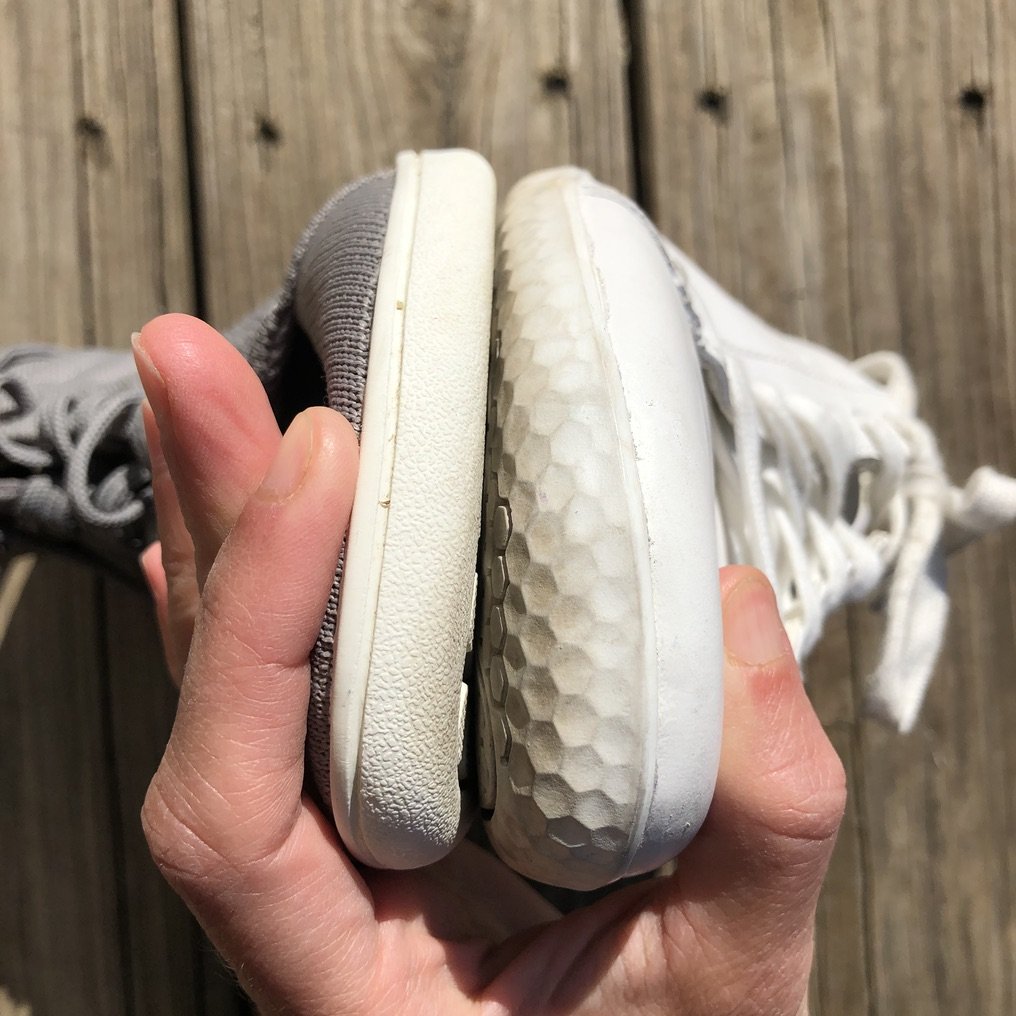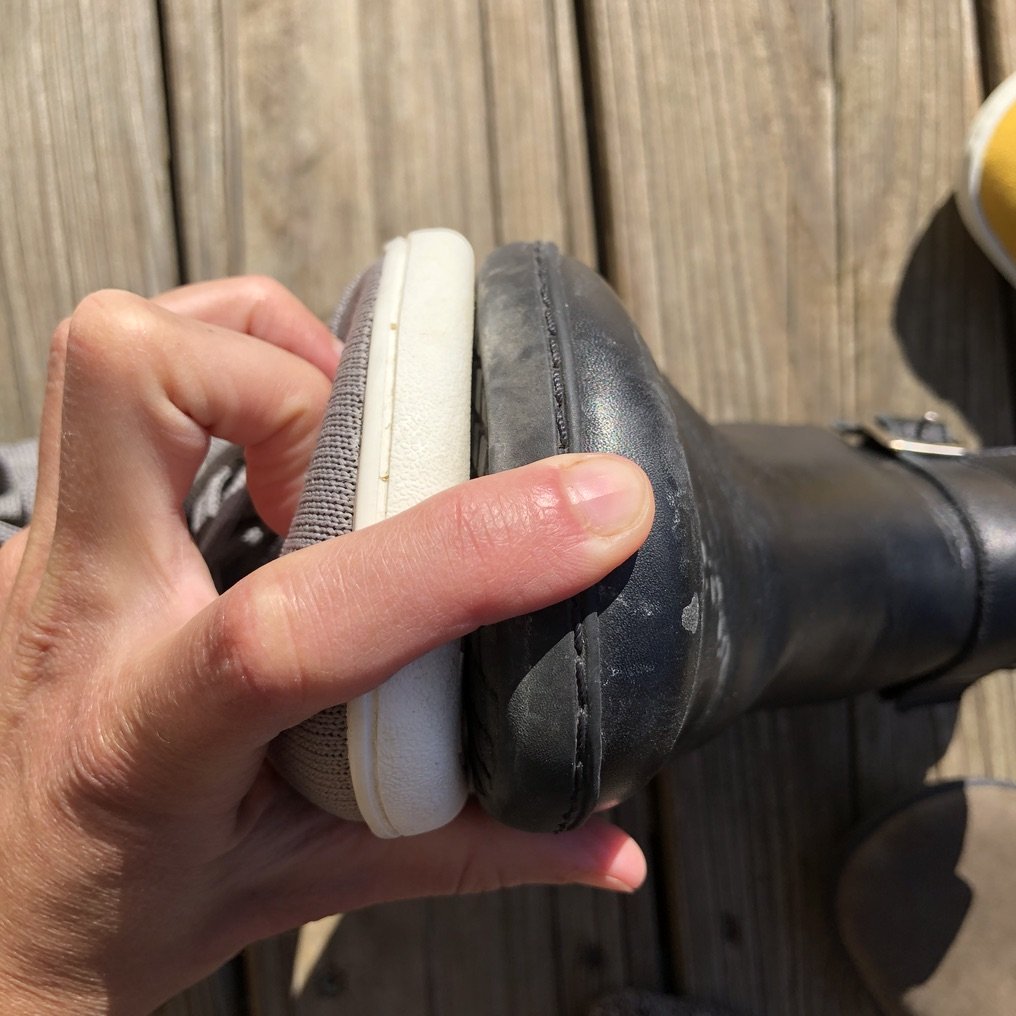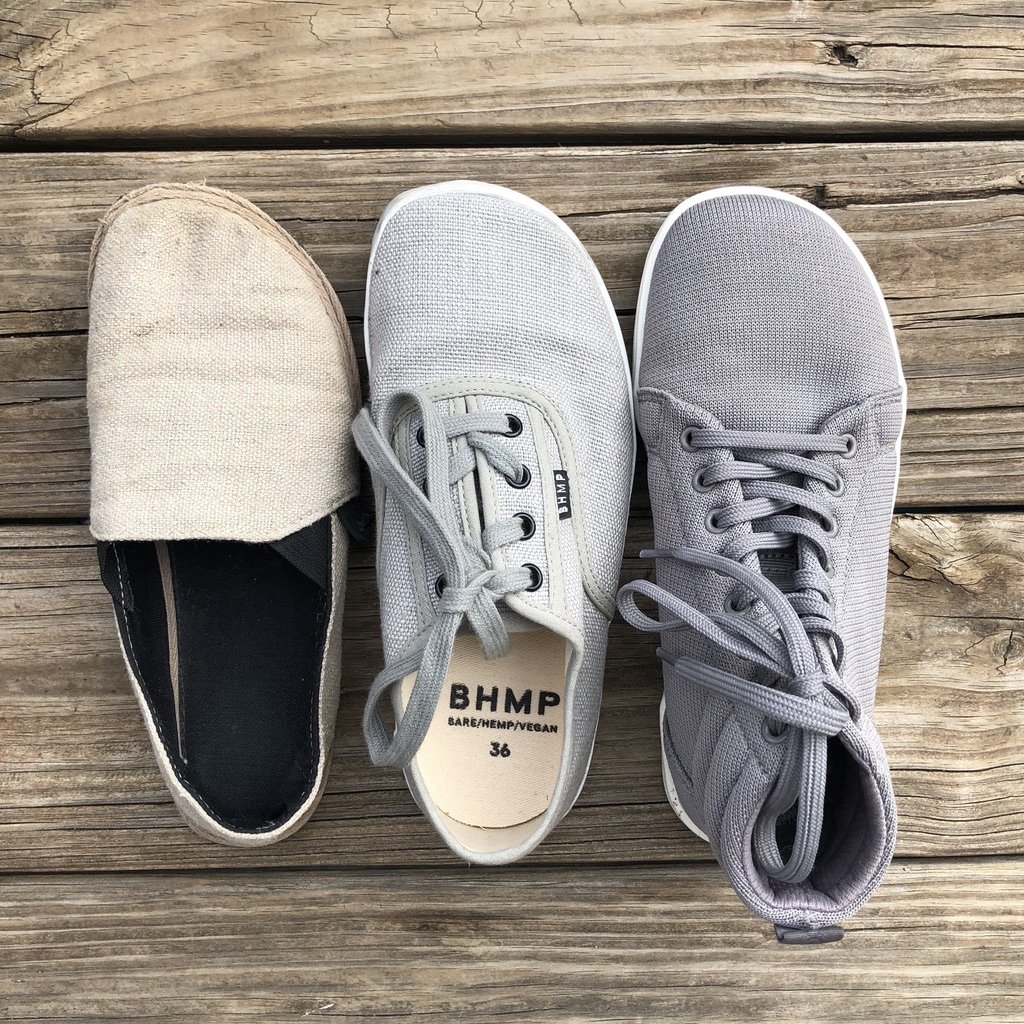 The knit material that is used on the Highrise also has a sturdier feel than the mesh of the Original. The Original shoe is very lightweight and almost slippery. I need to tie the laces tightly to feel secure in it (like my foot would slide against the shoe if it were loose). The material of the Highrise is still super flexible and light, but does a better job keeping my foot in place. The highrise I can wear with an insole or not, and with thin or thick socks.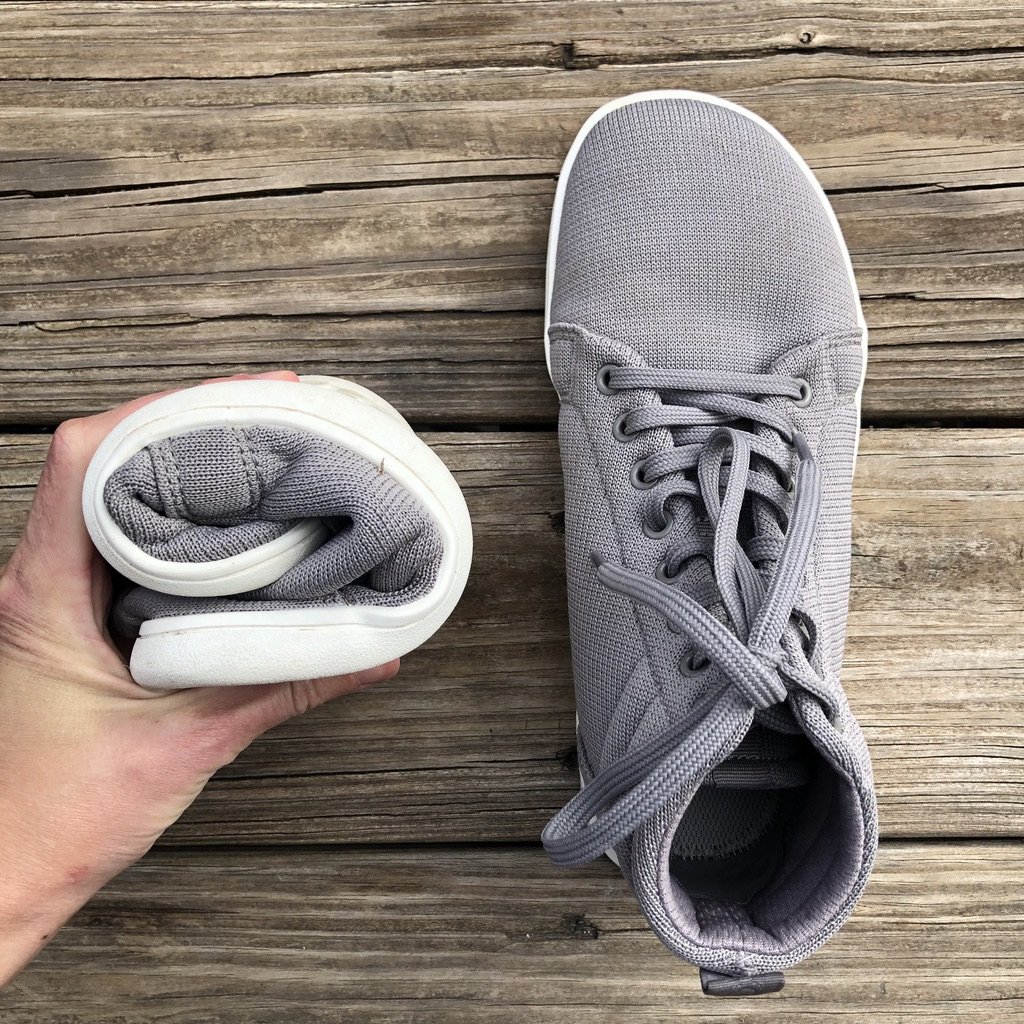 Even with my shallow feet the lacing is adjustable enough to get a secure fit. I did find that I need to keep the very top of it a little loose so that I can bend my ankle.
Care
The Highrise boasts a water repellent treatment that should allow you to wear these in wet conditions. I live in a pretty wet climate during the spring and so I have tested these out multiple times in different levels of wetness. I did not find the water treatment very effective at all and my feet got wet through the toes and heel in a matter of minutes. On the wettest day I was literally wringing water out of my socks afterward.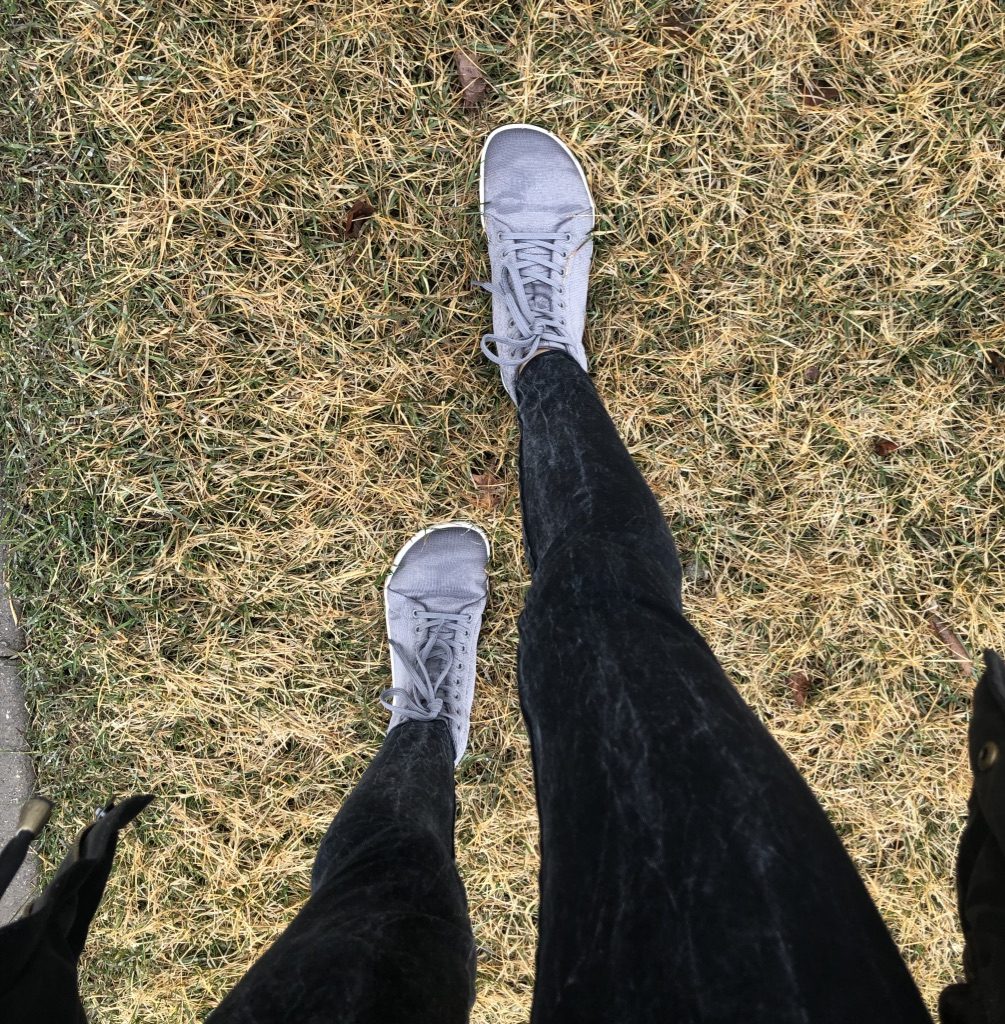 When testing the shoes under a faucet the water rolls off at the beginning, but it doesn't take much for it to start sticking to the surface. I think that if you were to apply your own protectant as soon as you received the shoes it would be more effective. Spray protectants need to be reapplied every so often anyways, so it's possible that this one got rubbed off in transit.
For my own purposes, I just won't wear these in wet conditions rather than deal with spraying them regularly. I alerted Feelgrounds about my experience and they say they are looking into it. If you have these shoes let us know how water resistant they are for you, feedback like this can have a big impact a brand's decision-making!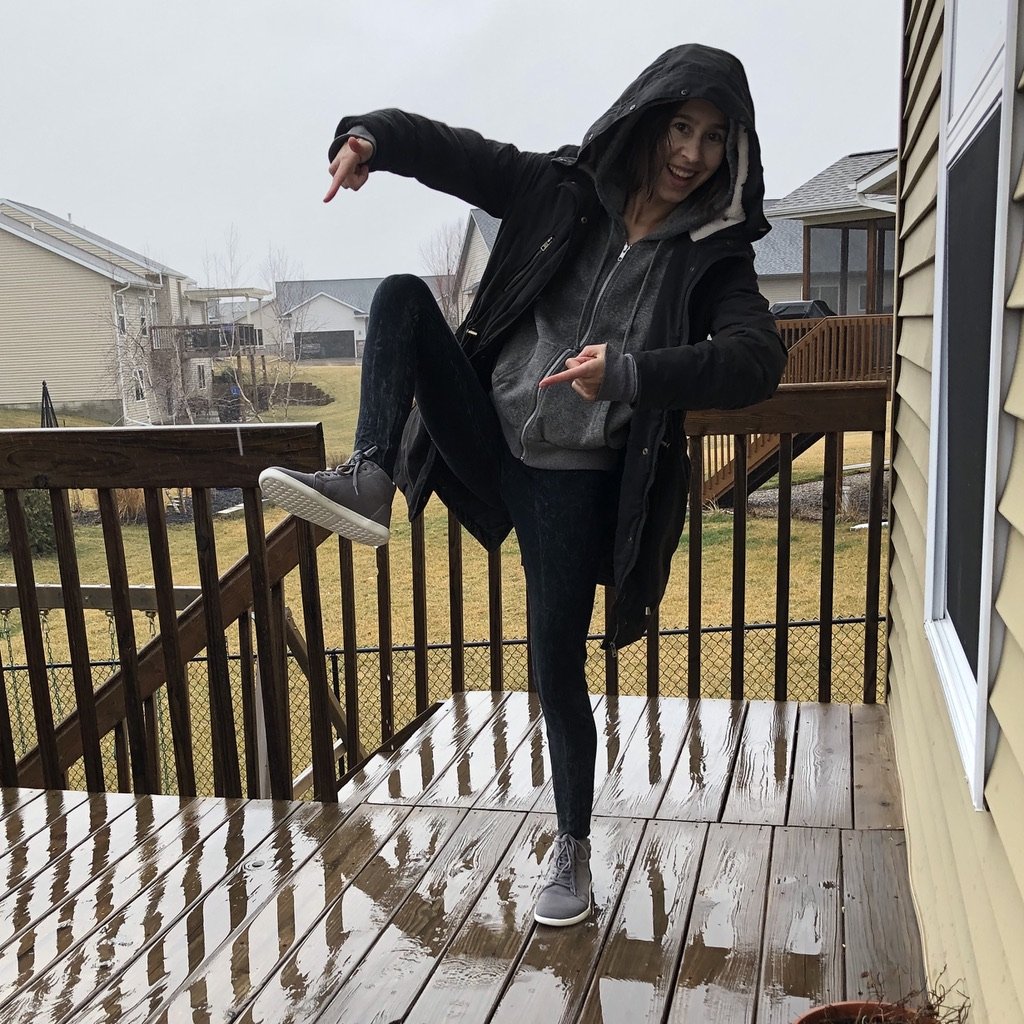 Feelgrounds states you can machine wash the Original, but to spot clean the Highrise. This is probably because of the water treatment. If my Highrise shoes got really dirty, I probably would just throw them in the wash ('cuz I'm a rebel like that). But spot cleaning will be my first line of defense. Because these are made from recycled PET, I'm not concerned about them getting stained.
Style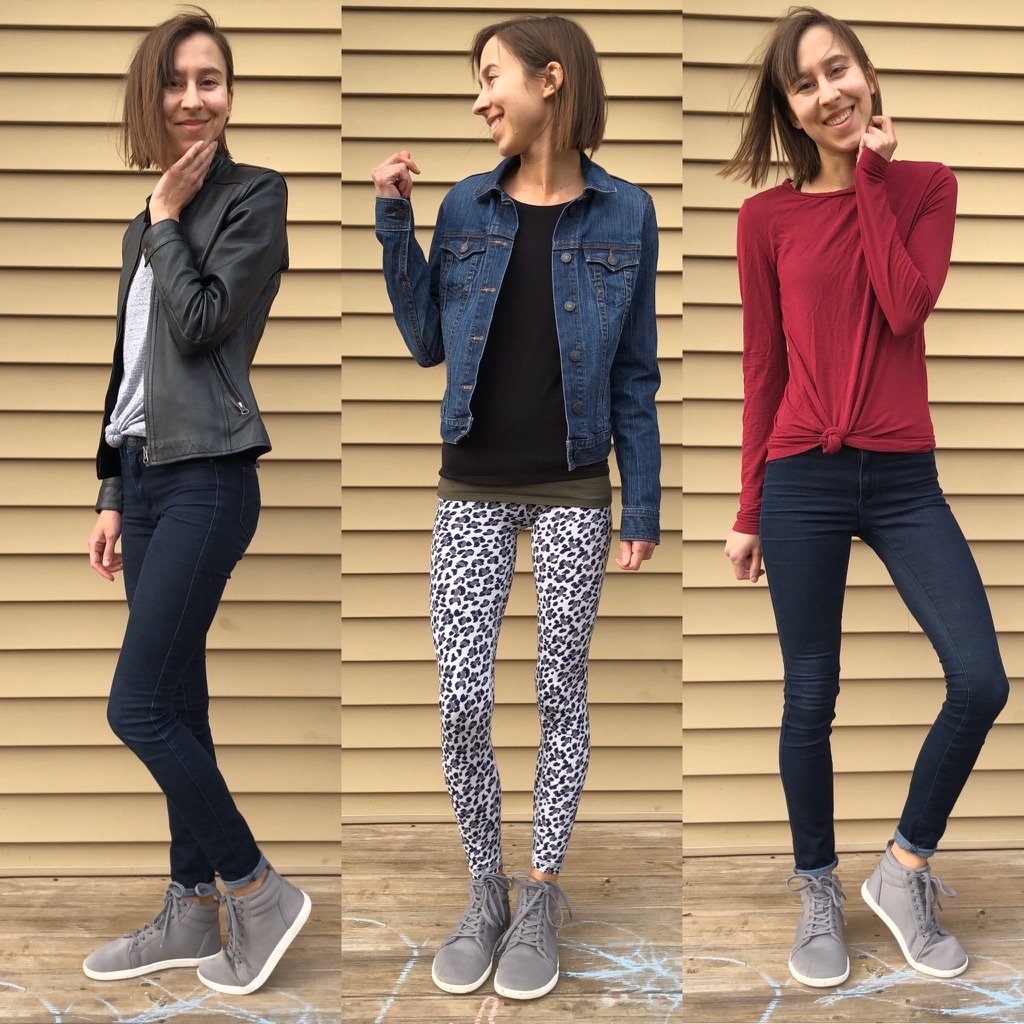 Once again, the style is a huge selling point for the Highrise. These are legitimately cool shoes with a very mainstream look. The knit material is smooth and the overall design is classic and simple. They've got an edge to them, which is not something you find very often in barefoot shoes. Highschoolers would wear these shoes! I think. Or maybe I'm just old.
There are quite a few colourways, all of which are trendy and yet neutral. So you can let them blend in to your outfit or pop depending on how you choose to style them.
Conclusion
For the reluctant barefoot-er, these are the perfect gateway shoe. All the barefoot requirements are met in top-notch style. Want to wear healthy footwear without looking like a nerd? Feelgrounds is your brand.
*They've already shared their next style on Instagram and discussed their plans to do a winter boot!*