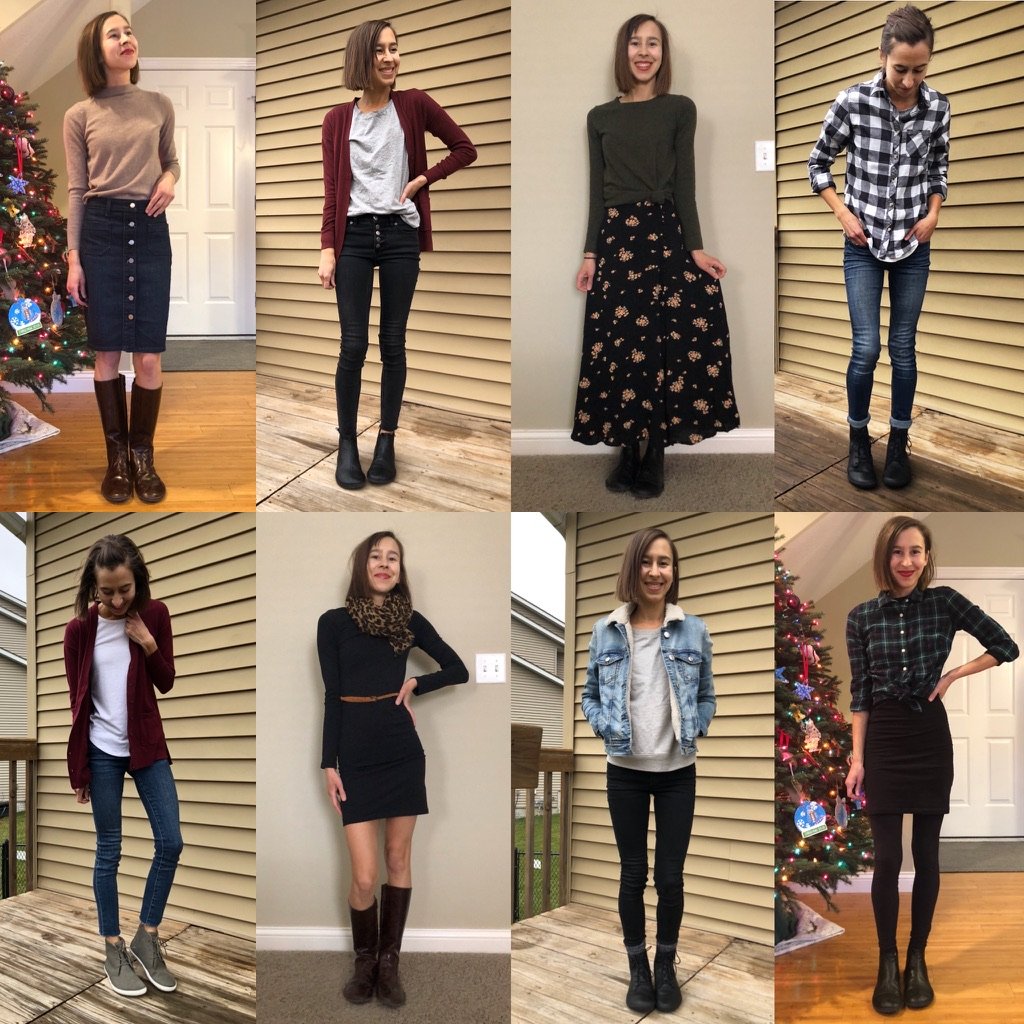 I'm committed to spending time outdoors every day, even when the weather is harsh (and in the midwest IT IS), so I need quality shoes to get me through. But I also want to enjoy what I'm wearing and feel good walking into a room. I try to strike a healthy balance between looks and functionality, and as the years go by it's getting easier to do that (check out the full list of available barefoot boots here). There are so many I want to try, but of the boots I own, here are my Top 5 Most Worn boots of this fall/winter season.
Practical Boots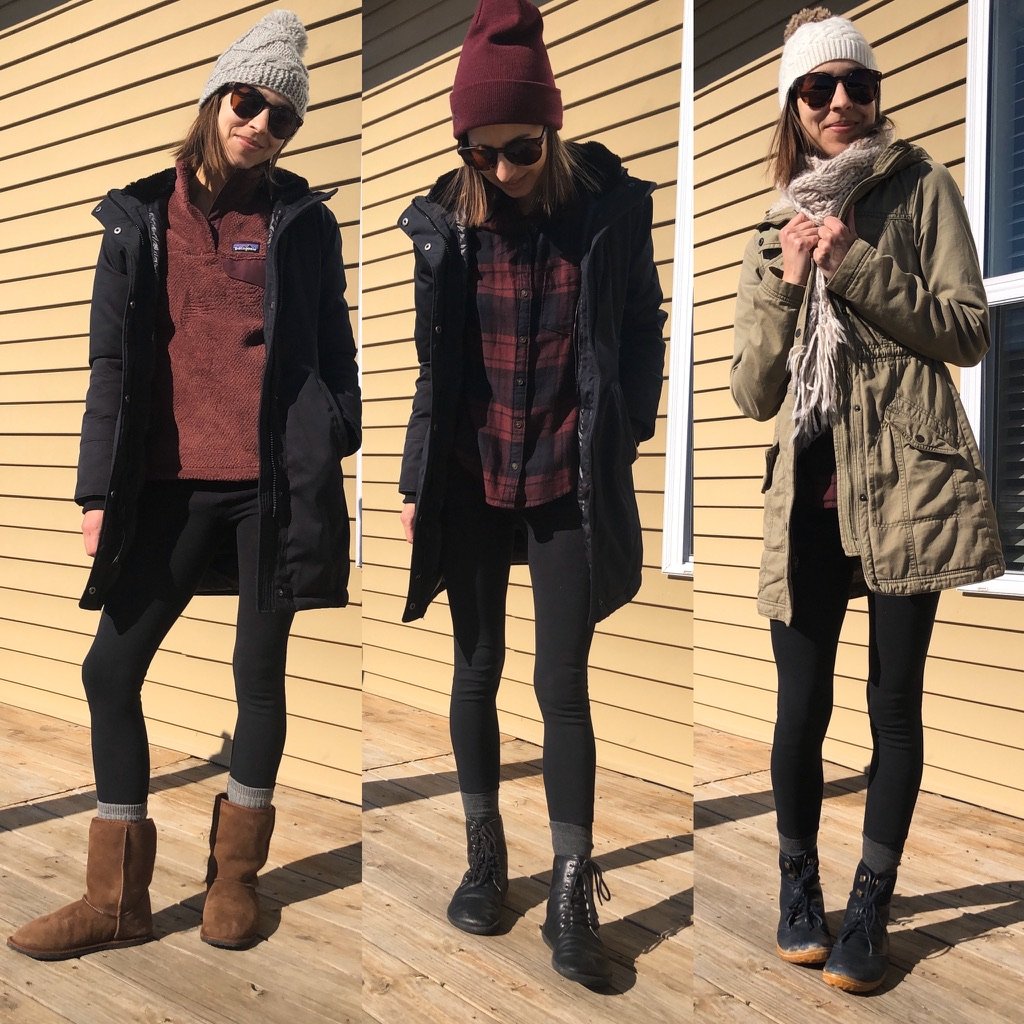 Because it's so flippin' cold where I live there are a few months where I just have to be in winter boots if I'm going to be outside. So my 3 most worn boots are what we'll call "practical" shoes. This is what I slip on for errands, playing in the snow, and walking to pick up my children from school.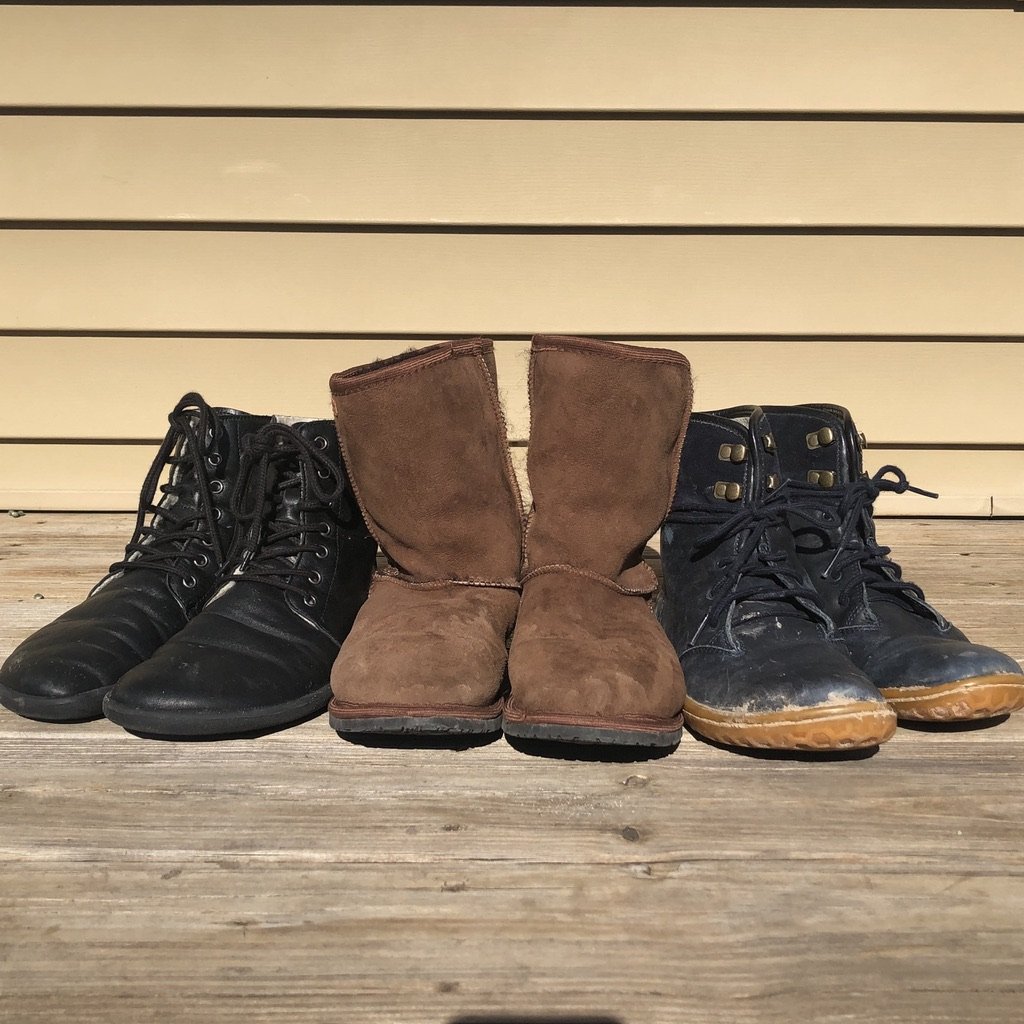 1. Zeazoo Dingo Boots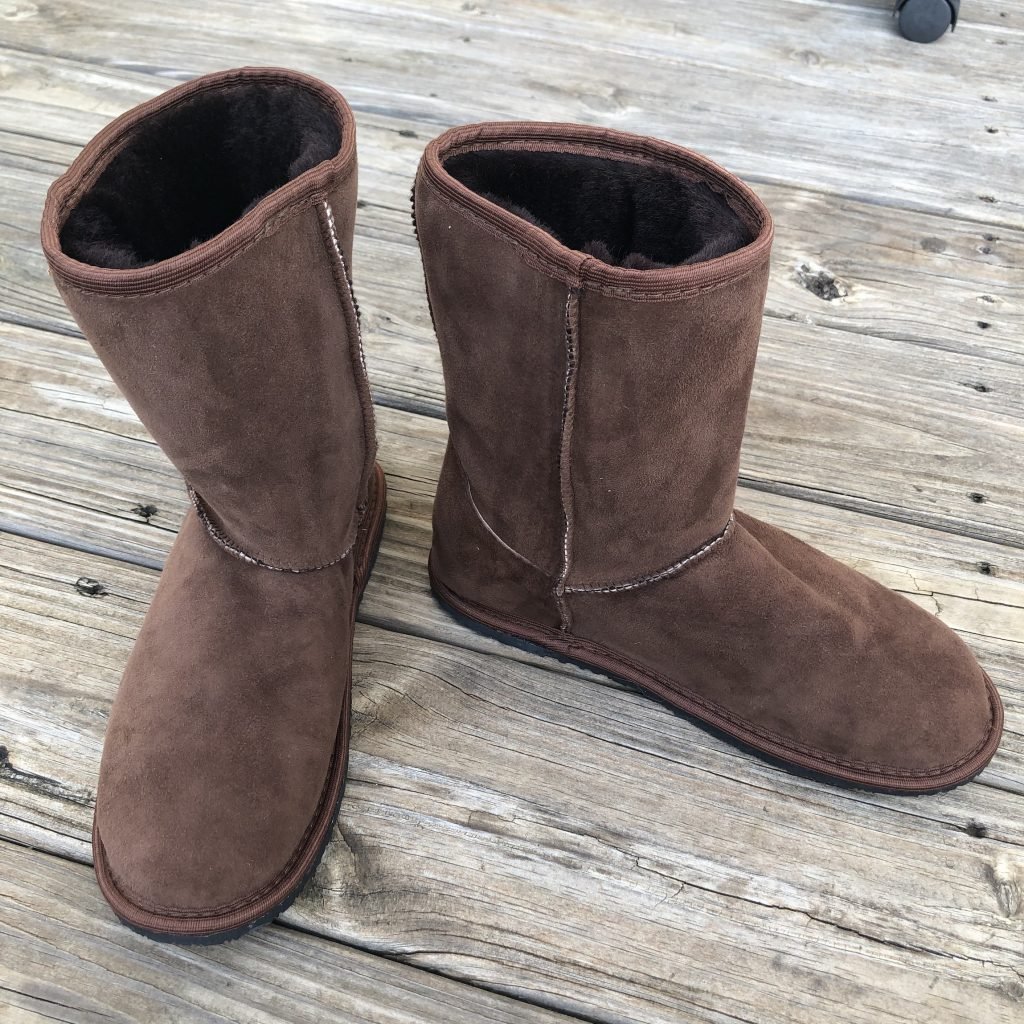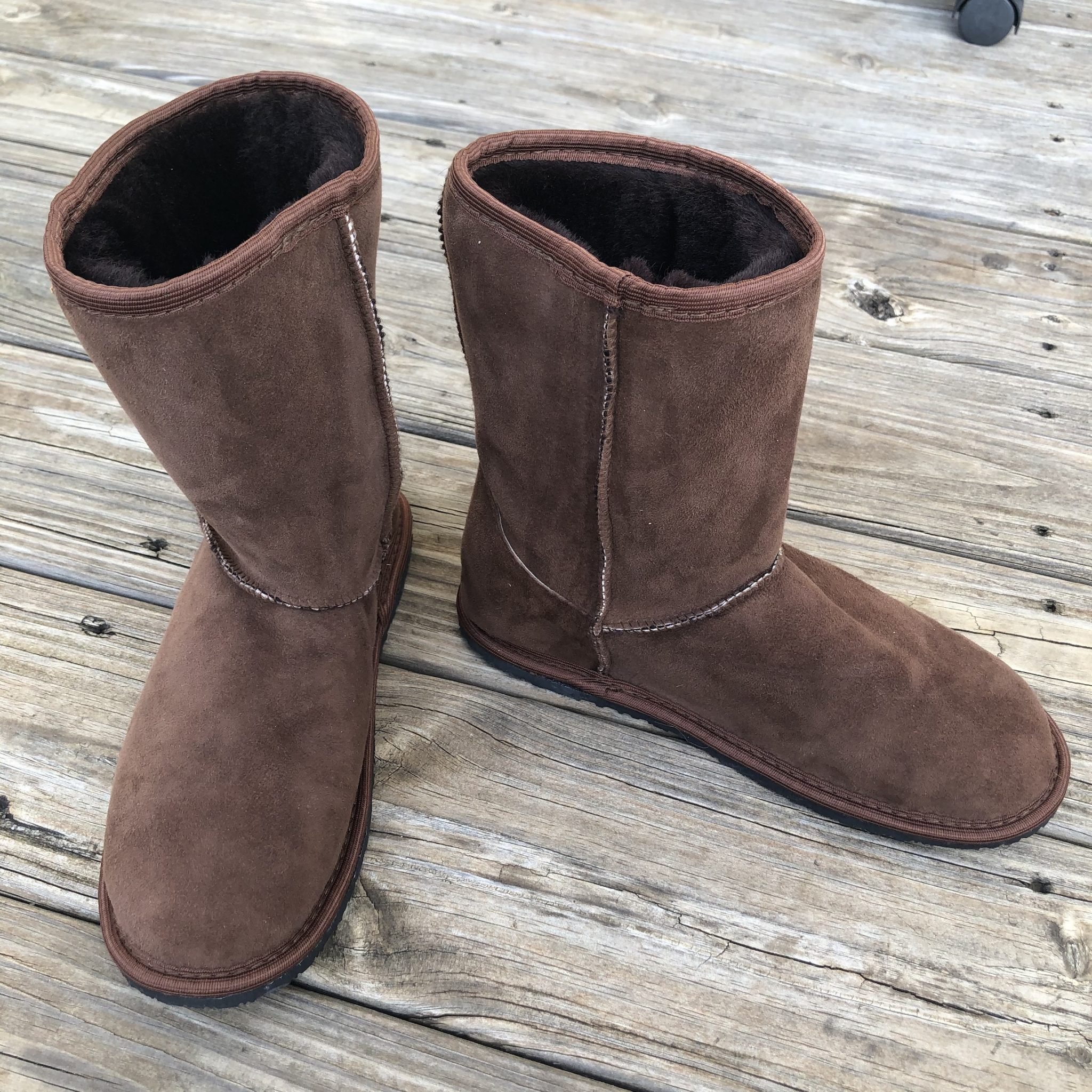 Zeazoo Dingo boots are now available to US residents in Anya's Shop for $120 with free shipping/returns, plus get 10% off your first purchase when you subscribe to shop emails.
I can't say I would have thought to buy these on my own, but Zeazoo let me choose a pair of shoes to try out last fall and I've worn them almost every day since I got them. They are the warmest boots I have and take the least amount of time to put on, so I am constantly reaching for them. I had some concerns about the tapered shape at the beginning, but the leather has stretched to accommodate my toes and I wear a thick wool sock to fill up the space around my ankles. The fact that they are less than $100 is pretty impressive, as most barefoot boots are $200 or more.
The biggest drawback is that they aren't waterproof, so the leather can get damaged with use (I recommend spraying them with something like this to limit the damage). For a short review/more pictures see here. They've also created the discount code ANYASREVIEWS for an extra 5%.
2. Be Lenka Winter Boots
These Belenka boots don't have as much extra volume as my other winter boots so I'm not able to layer on the extra thick socks or a sheepskin insole. That means I don't wear these if I'm out on the coldest days of the year (Iowa, remember?), but the toe box shape is the best of the ones I own, so my feet feel great in these. They are also waterproof, so I don't have to worry about them in slush and rain. If it's above 20 degrees Fahrenheit I'm ok for short trips, but if I'm going to wear these outside for a long time it needs to be about 30 or higher (or else I need to size up to fit thicker socks). For my full review, click here.
ANYASREVIEWS gets you 5% off from Be Lenka direct (returns are not accepted outside the EU). US customers can get Be Lenka from Anya's Shop and get 10% off first purchase when subscribed to shop e-mails.
Vivobarefoot Gobi Hi Tops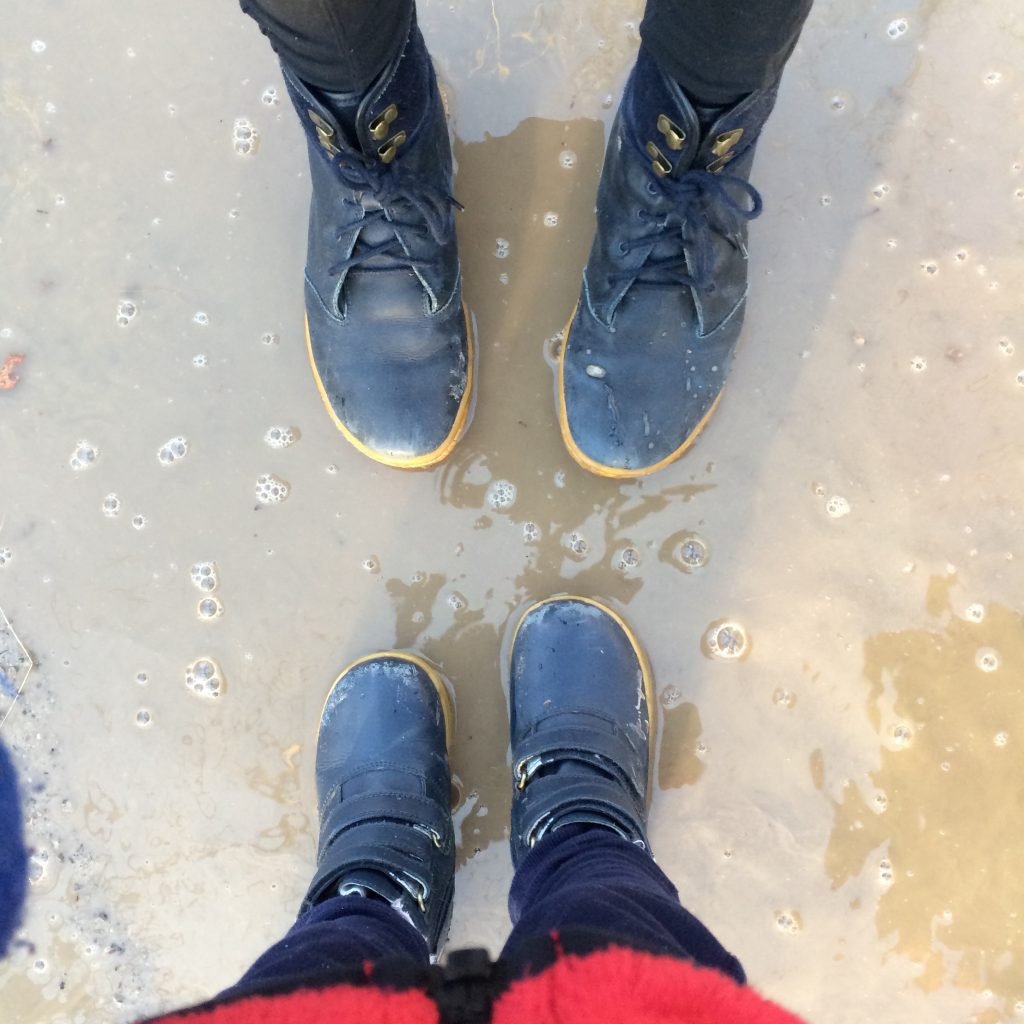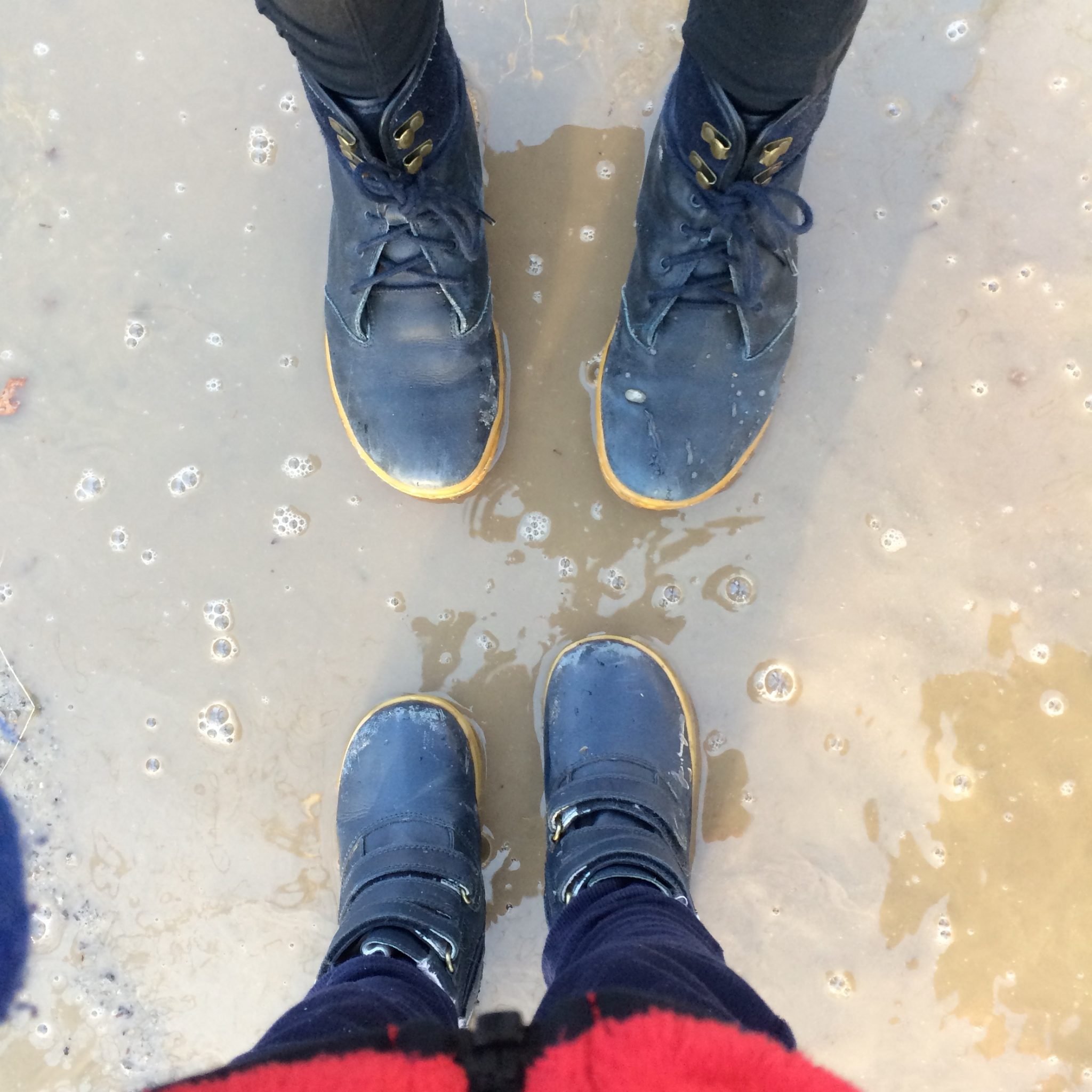 These are the very first barefoot boots I bought (used, off eBay) and they've lasted through 3 years of heavy use. I like the new version better (my review here), but mine are still in such good shape I decided to get another year out of them before I sell. This fall I plan on replacing them with the current Gobi Hi.
These are the same length as my Belenka boots, but they are so broken in that I'm able to wear a sheepskin insole and thick wool socks in them for warmth. They are waterproof and I don't worry about getting them filthy or wet. Vivobarefoot has proven to be a very durable brand for me and in boots that is a pretty important quality, so they have earned my loyalty.
VBANYA20 gets you 10% off any Vivo purchase!
Dress boots
When it's still Fall or I'm just walking from my car to an indoor place, the following are the boots I've worn the most.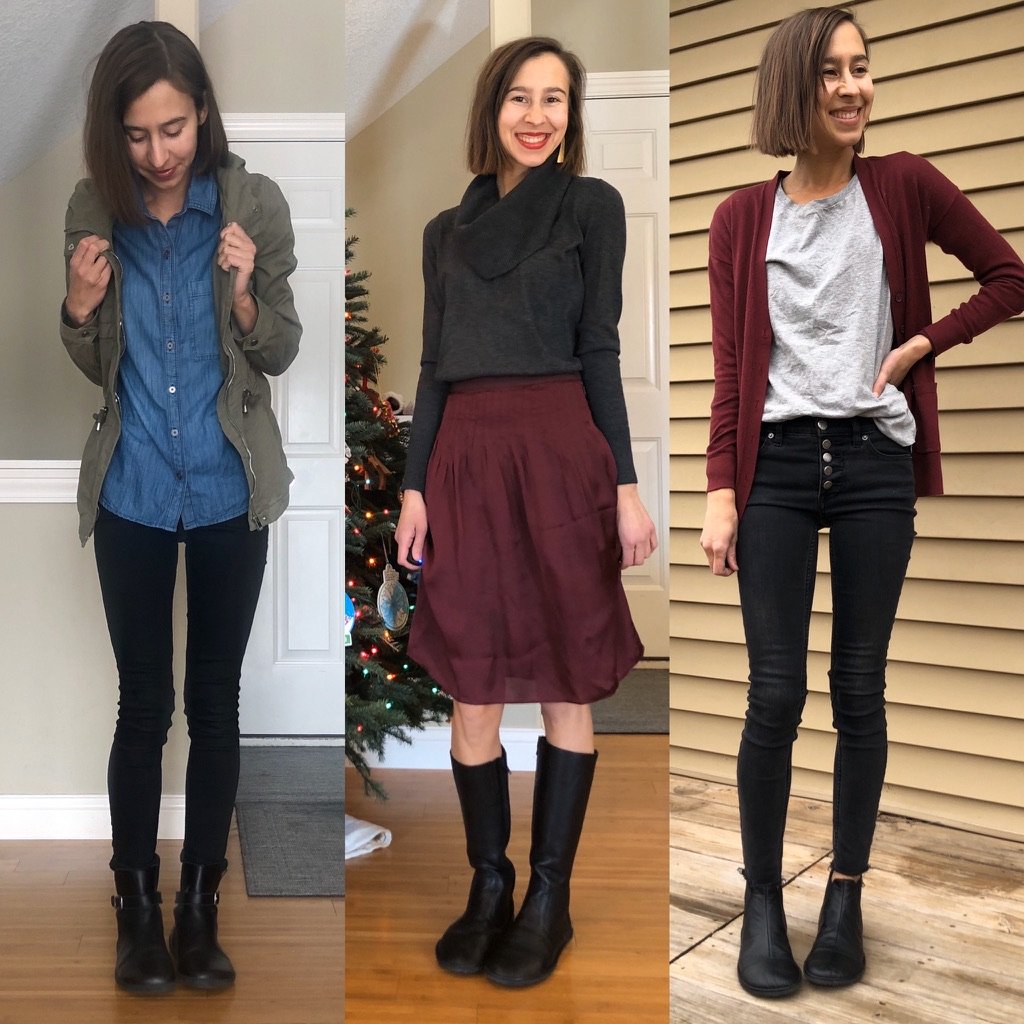 4. The Drifter Leather Boots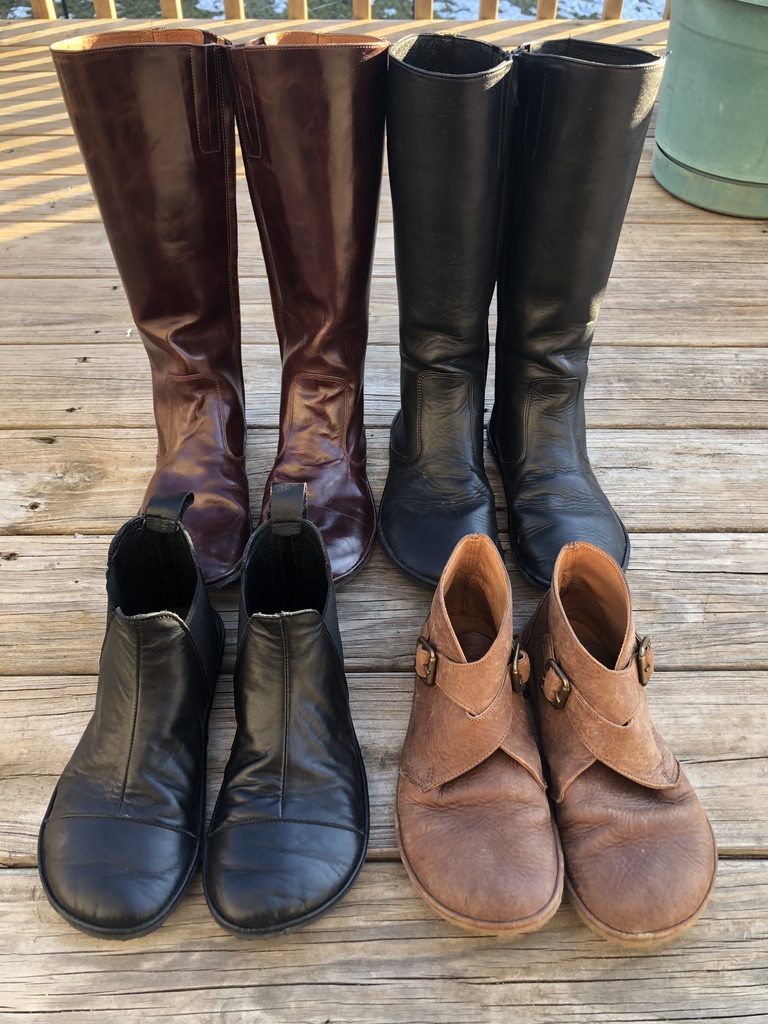 I love ALL my Drifter Leather boots and wear them frequently so they're getting lumped together here. These are hands down the most comfortable and best looking boots I own, but I don't wear them out in rain or snow to keep them looking nice. I also had them made to fit only thin socks, so they aren't super warm. These are for when I'm going out of the house but won't be spending a long time in the elements (e.g. any kind of event or date, volunteering at my kids' school, meeting up with friends, etc). When the weather is better in Fall these get constant use.
If I had to choose, my favorite and most worn of these is probably my riding boots (don't make me choose between black and brown, I wear them both all the time!). I reviewed my black riding boots here and have several pictures of them on in this post. For information about ordering from the Drifter Leather, see this post.
5. Zaqq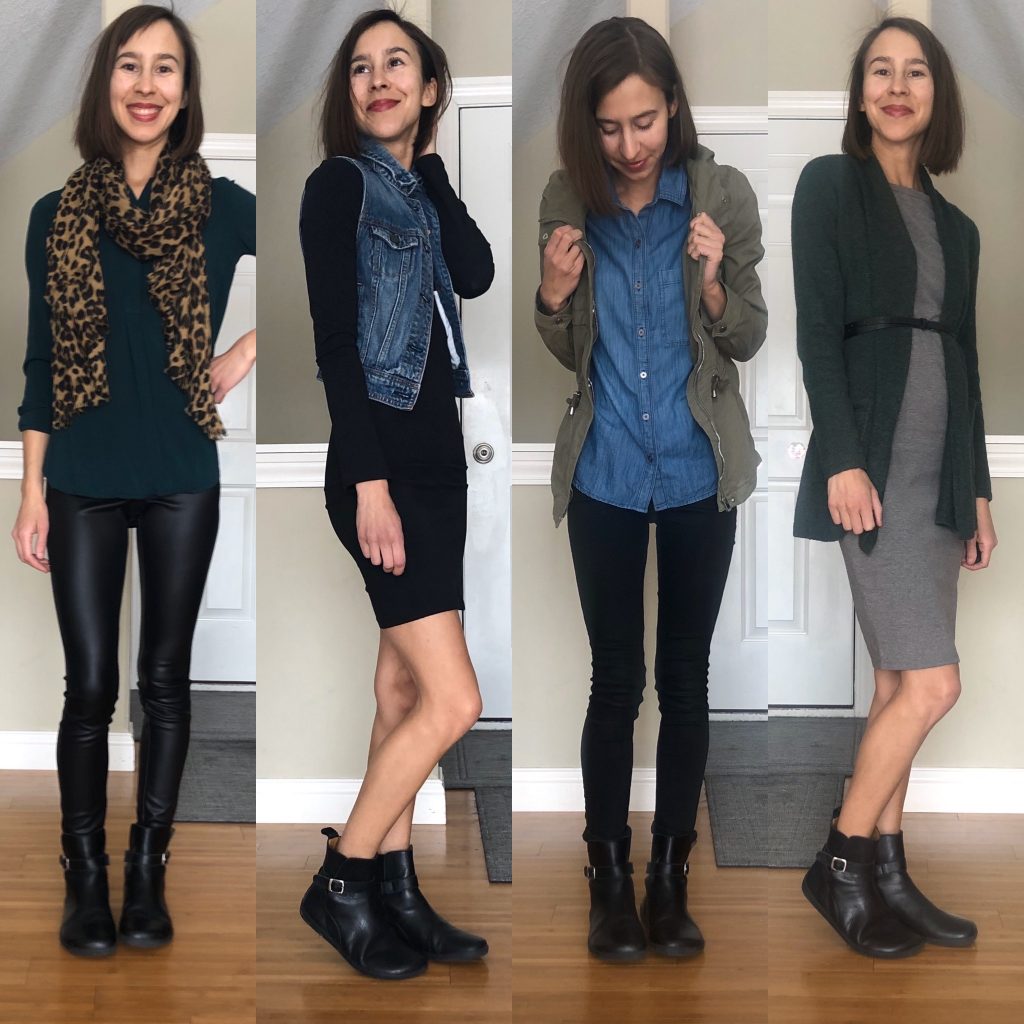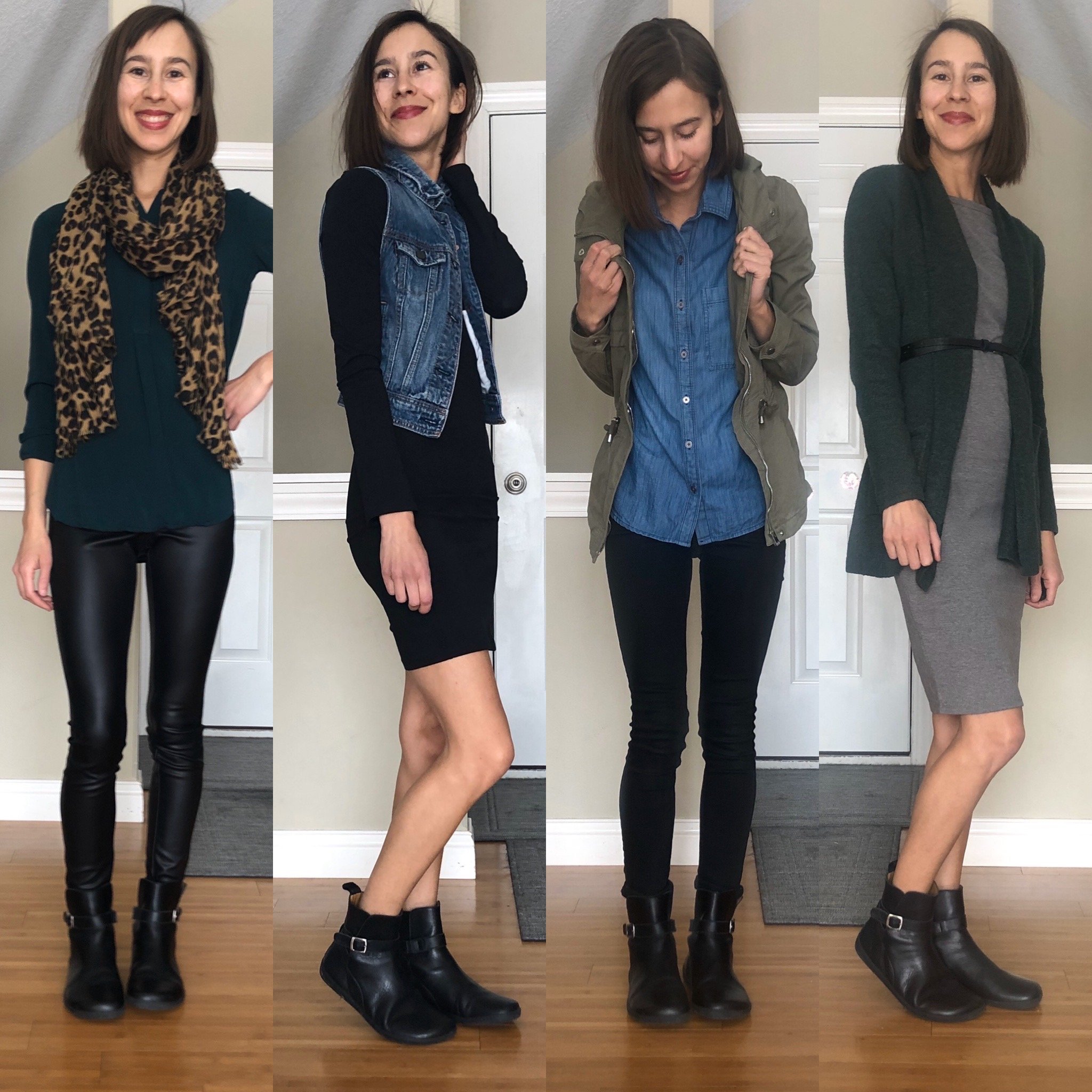 My final most worn boots of this season are my Zaqq Riquet boots. Maybe a smidge less comfortable than my Drifter Leather boots, these are still some of the best around for fabulous looking, truly barefoot shoes. I love the style and can wear them all-day and on long walks, but they also can be really dressed up. I wrote a full review of them here.
US/Canadian customers can now find the Zaqq Riquet at Anya's Shop with free shipping and returns!