In this space we are challenging the cultural norm that beauty is pain. I've never been one to settle, so why not look amazing in barefoot shoes? Healthy feet are widest at the toes and still beautiful. Let's celebrate what's natural and turn the shoe market on it's head!
I share a new "Fashion, But Make it Barefoot" photo every Friday on Instagram and Facebook, and here is a round up of posts from February 2021! Scroll to see the inspo and shop the shoes.
Click here to see all the Fashion, But Make it Barefoot posts
February 5, 2021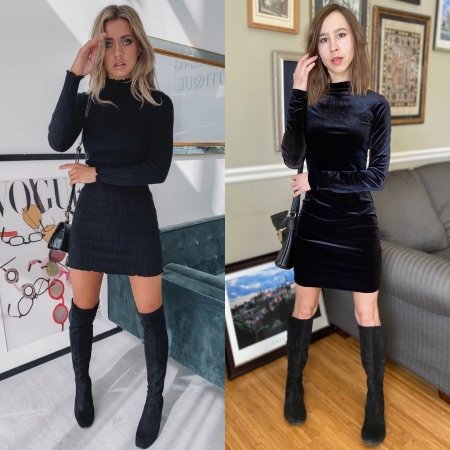 The Groundies Odessa Hi | $120 | Leather | Free Global Shipping
Sexy black boots, #butmakeitbarefoot 💁🏻‍♀️
Now which one of us will be able to dance all night, and which one will be limping home?

You'd be hard pressed to find shoes this stylish that are still good to your feet if you were searching on your own. That's because the mainstream market has yet to combine good looks with good function, but don't worry I got you. There are completely flat options that won't squish your toes AND won't keep you from crashing those parties. Be a barefoot queen. 👑

These are the Odessa Hi boots from Groundies Urban Barefootwear , I bought them as soon as I saw them on their website. If I didn't do this job and had a normal amount of shoes, these would be one of them. They are just gorgeous! Groundies is doing an incredible job making stylish barefoot shoes.

I got my normal size 37, but I bought them before they started having serious shipping issues to the US. Their free shipping option is suuuuper slow, and that combined with delays the world over (#thankscovid) has left many people without their orders months later. So, just be aware of that and maybe check in with them first if you're stateside.

They are not wide calf, so consider something like a Boot Band if you usually get wide calf boots.

Swipe to see a bit of real life popping into the picture. My oldest (not pictured) likes to help me take these #fashionfriday pictures, he's actually pretty on board with the reasoning behind it. He's 7 and knows that he feels better in shoes that bend and have space for his toes, AND he understands what it's like to want cool shoes. So it makes total sense to him to spread the word about shoes that make you feel great and look cool too! 🎶Teach your children well…and feed them on your dreams.🎶

Photo on left from Beginning Boutique.
Click here to see the original post on Instagram
---
February 12, 2021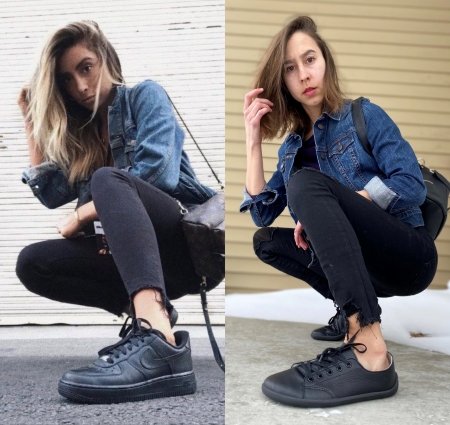 The Be Lenka Prime | $140 | Leather
Use code ANYASREVIEWS for 5% off any Be Lenka purchase (returns only accepted from within the EU and USA).
Nike, ya basic.
We have all the arch support, heel stability, and pronation control we need right here in our bodies! #youarethetechnology.

Big Shoe has made Big Bucks off the false assumption that feet are fundamentally flawed. And it has sunk in deep. But we can train other parts of our bodies to become stronger and more resilient, why can't we train our feet to cope with the forces of human life?

A few decade ago professional athletes wore flat, flexible shoes with no air bubbles, shock absorbence, and whatever hoo ha thing-a-ma-jigs the Big Shoe companies are peddling these days. The need for them was manufactured, and then people came to rely on them.

Now yes, people in pain can find relief from some of these technologies (I have). But for most of of us that is a quick fix, a band aid that doesn't get at the root of the problem. Our feet aren't flawed, they're just weak. And because we're HUMAN, we can make weak things strong by USING them.

Barefoot shoes, like my sneakers on the right, let your feet be feet. 👣

Shoes are Be Lenka Prime sneakers, available at Anya's Shop for and Be Lenka for the rest of the world! Use code ANYASREVIEWS for 5% off any Be Lenka purchase (returns are only accepted from within the EU and USA).

Photo Source: Unknown
Click here to see the original post on Instagram
---
February 19, 2021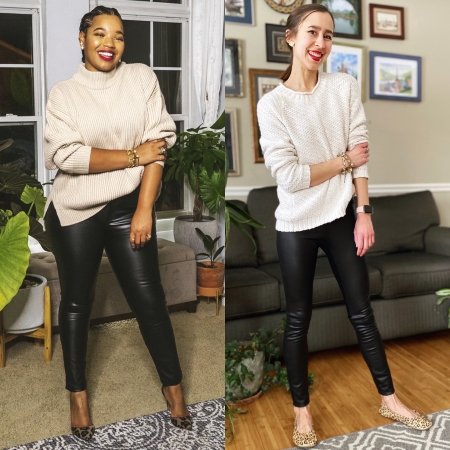 The Storehouse Flats | $75 | Leather
Can I get a double tap for leopard print?? Getting some style inspo today from Ashley Parke, who has wonderful taste but likes those high heels. No heels, no problem for us! 👠🙅🏻‍♀️

My leopard print flats are from The Storehouse Flats and are zero drop and flexible enough to roll into a ball. This leopard print was seasonal and isn't available anymore. So consider this a formal call to barefoot shoemakers. We want leopard print shoes!!

You can use code ANYA for $5 off + a free bag from The Storehouse Flats, and you can also get them from Nichole and Aaron and use code ANYASREVIEWS for $8 off. There are lots of little boutiques that carry them, I have a review written here!
Click here to see the original post on Instagram.
---
February 26, 2021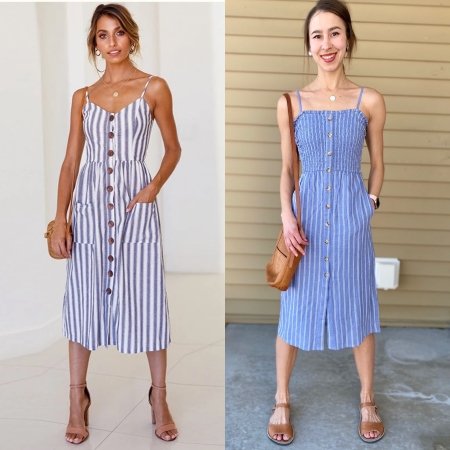 The Solstice Sandal from Softstar Shoes | $95 | Leather | Made in the USA
Strappy heels, #butmakeitbarefoot.

Sky high heels are legit dangerous. And I'm not talking about wrecked feet and alignment over time (they do that too), but heels make you unbalanced on your feet increasing the risk of tripping and getting hurt!

A year ago a family member of mine broke her foot in strappy heeled sandals and spent months in a boot and then months still in pain afterward. Do you think it was worth it?

Well not when you have cute alternatives like the Solstice sandals from Softstar Shoes! I bought these a year ago for a trip and they became one of my favorites last summer. You can customize them in any color you choose (some people get metallic and wear them as wedding shoes). They run BIG, so my sizing rec is to go down one size and choose WIDE width (unless you have narrow feet).

In other news, it's nearly March so I've dusted off my full list of barefoot sandals! It's full of cute summery options as well as practical athletic sandals.

Style inspiration is an ad for a dress from Vivimarks! I fully approve of the dress. 😉