In this space we are challenging the cultural norm that beauty is pain. I've never been one to settle, so why not look amazing in barefoot shoes? Healthy feet are widest at the toes and still beautiful. Let's celebrate what's natural and turn the shoe market on it's head!
I share a new "Fashion, But Make it Barefoot" photo every Friday on Instagram and Facebook, and here is a round up of posts from January 2021! Scroll to see the inspo and shop the shoes.
Click here to see all the Fashion, But Make it Barefoot posts
January 8, 2021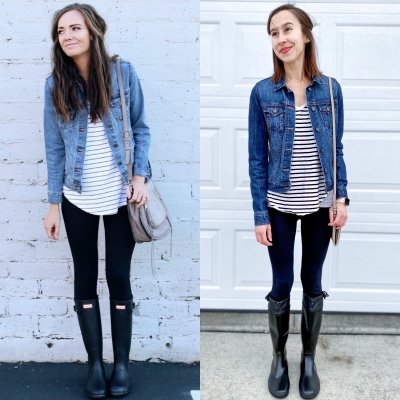 The Asgard Rain boot | $34
It's another Fashion Friday; #butmakeitbarefoot!

If there's one thing every single fashion blogger covers, it's Hunter rain boots. Rain boots are practical and easy to style, but not often barefoot approved and Hunter boots certainly are not (see a side view of them below).

But I love this look from Katie Did What, so I swapped out the Hunter boots for some minimalist ones!

These boots are Asgard brand, from Amazon and cost $34. I've been experimenting with sizes and different boot liners to see if they'd be wide enough. I found that my regular boot size is a little too narrow for my wide toes, but one size up is spacious enough and I can use a fleece boot liner with them! I have a full round up of barefoot approved waterproof and rain shoes on the blog linked above if you'd like to see more options.

What are you guys up to this Friday? Also trying to cope with the serious shit that's going down in the world? It's my turn to pick movie night (a welcome reprieve), and I already know what we're watching! Let's see if you can guess: "You know what the difference is between you and me? I make this look good. 🕶"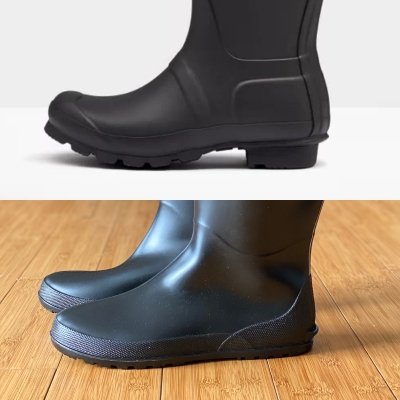 Click here to see the original post on Instagram
---
January 15, 2021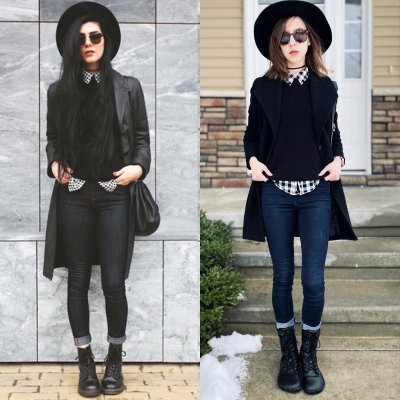 The Ahinsa Jaya | $148 (after code ANYASREVIEWS) | Vegan
For your convenience, you can now order the black Ahinsa Jaya through Anya's Shop! Orders placed through our shop will be eligible for US returns.
Doc Marten grunge, #butmakeitbarefoot. I can't even imagine hobbling around on such a chunky sole! My Ahinsa Jaya boots are 1000% more comfortable.

There was a fascinating thread in the Barefoot Style FB group recently about feeling self conscious in wide barefoot shoes at work or around people we consider "fashionable." It turns out this is a common experience! Tons of people commented that they felt the same way. I talk about it like it's no sweat, just rock it, but the truth is I feel it too! We're human, we want to fit in.

But so does everyone else around us. And when we get over that twinge of fear and step out in our healthy footwear we are ACTUALLY contributing to a change in cultural perceptions of beauty. How many of your coworkers/peers are looking fab but actually thinking to themselves DAMN, I wish I didn't have to wear such uncomfortable shoes to work? We expect judgment, but probably there is none (and if there is, meh).

You look down and see super wide, unconventional shoes. The rest of the world looks from a different angle and sees power to go against the grain.

And now, let's talk barefoot combat boots. I've just updated my full Barefoot Boots list with a combat boot section that lists out all the barefoot friendly combat or grunge style boots. For a full list of vegan options, check out this VEGAN Barefoot Shoes post (the boots in this picture are vegan, from Ahinsa).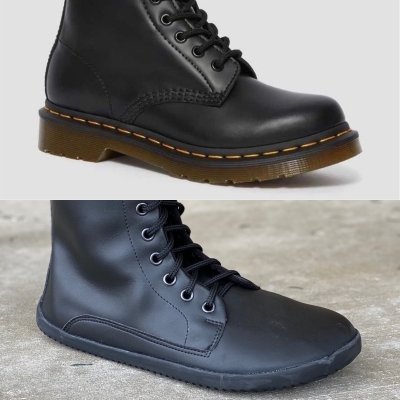 Click here to see the original post on Instagram. Outfit inspiration from Claudia Holynights
---
January 22, 2021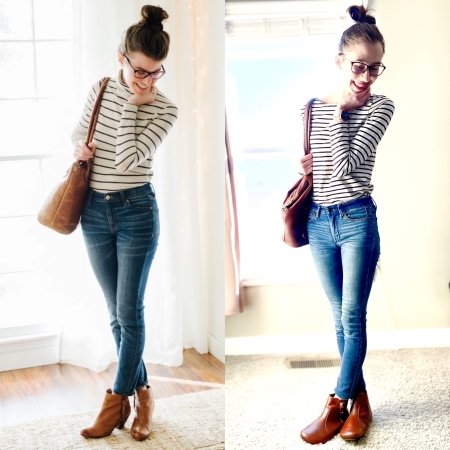 The Shapen Ivy | $180 | Leather
Move over high heels, classy barefoot shoes are coming through!
I am a huge fan of the blog Un-Fancy, but I have a visceral reaction to shoes that more resemble torture devices than feet. I absolutely love that I can take the chic, timeless looks of Un-Fancy and recreate them with something that isn't going to put me in orthopedic shoes one day. 🤯
I'm wearing Shapen Ivy boots, which just came in stock at Anya's Shop!! If you're outside the US/Canada you can also get them from Shapen Barefoot and get 5% off with my code ANYA5
I've reviewed the brand Shapen on my blog with lots of photos and sizing advice! Check it out if you're looking to order.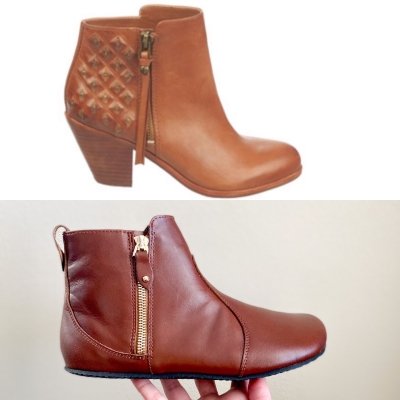 See the original post on Instagram
---
January 29, 2021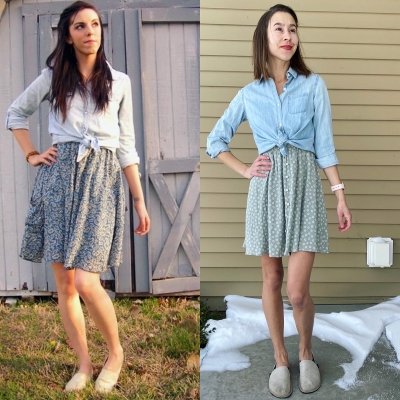 The Unshoes Terra Vida |$67 after code ANYA | Vegan
I was a shoe buff before I ever had foot pain, so of course I tried Toms. They're simple, sort-of-comfortable, and go with just about everything. BUT, wouldn't it be great if they widened the toe box a bit, so a human foot could fit inside without being deformed?
The Unshoes Terra Vida is my favorite healthy Toms dupe, and possibly my oldest pair of barefoot shoes! I reviewed them on the blog over 2 years ago (!!!) and still feel largely the same. They're affordable ($74 after coupon code ANYA), crazy comfortable, and very spacious in the toe box. I recommend them to people all the time as an everyday casual shoe. I also love that Unshoes is a down-to-earth brand dedicated to healthy feet.
Check out my full review of them on the blog (remember, it was one of my very first, don't judge my inexperience 😝) and don't forget coupon code ANYA for 10% off any Unshoes purchase.
A few deets for those of you too lazy to read the post (don't try to hide, I see you!) they are very thin, so you might want an insole from NorthSole if you can't handle ultra minimal. They are high volume, so if you have shallow feet your feet might swim in them (I use a shoe tongue pad to fill in the space). And they recommend sizing down if between because they stretch quite a bit. I sized down from a 7 to a 6.5 and they felt short at first but became perfect after several wears. Oh, and they're vegan and made entirely of natural materials (hemp, cotton, rubber).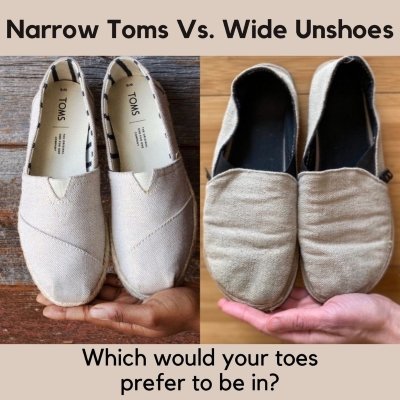 See the original post on Instagram
---
Want to see more? Subscribe to e-mails below to see lots more fashion inspo, barefoot shoe reviews, and movement tips!