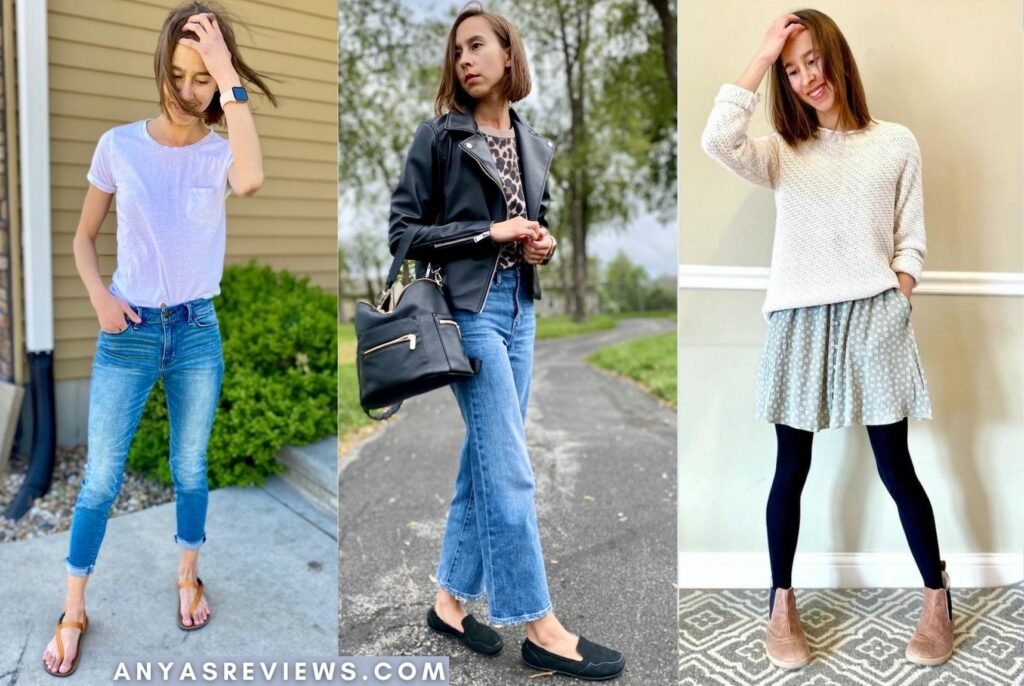 Fashion, But Make it Barefoot is your one-stop shop for how to have great style without sacrificing your foot health and overall mobility. I call it Barefoot Style! This month features three of my favorite things – Barefoot Sandals, Barefoot Loafers, and Barefoot Chelsea Boots.
I share a new "Fashion, But Make it Barefoot" photo every Friday on Instagram and Facebook!
Click here to see all the previous Fashion, But Make it Barefoot posts.
May 7, 2021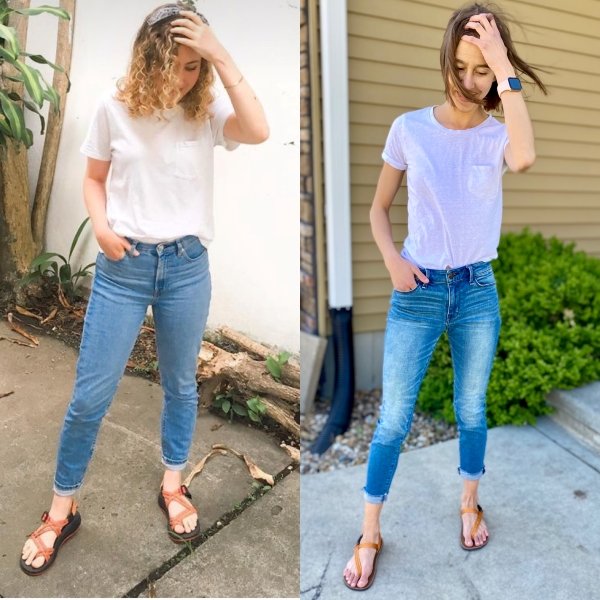 Earth Runners Grounding Sandals | Vegan | $73-$93 | EU Sizes 36-48 | Handmade in the USA
*Use code ANYA10 for 10% off any Earth Runners purchase!
I love a good, practical sandal that you can use for hiking, running, walking, kayaking, beach days, ALL the warm weather things. but still look comfy cute with regular clothes. Like Chacos! Except that Chacos have an extremely thick, rigid, and bumpy sole that really interferes with your connection to the ground. Back when I was numb to my feet's feelings, I might not have noticed. But now that my feet are awake and participating in all my activities, I notice how much better I can move in shoes like Earth Runners instead.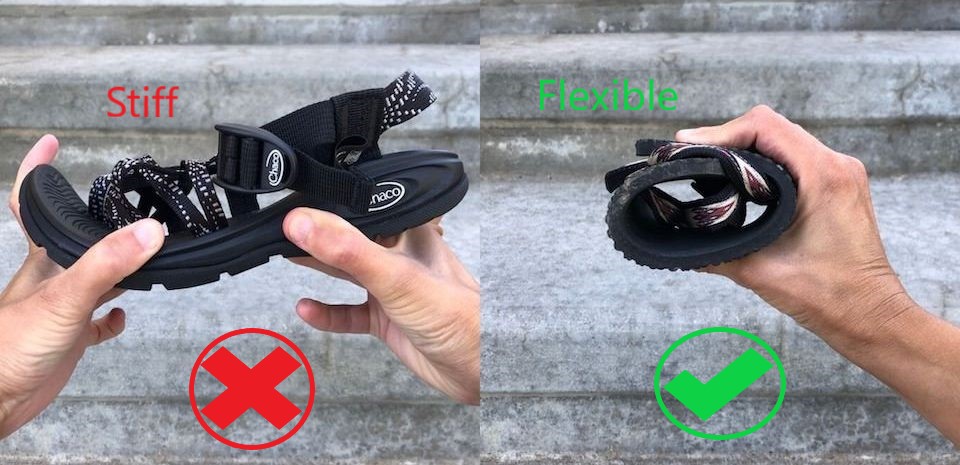 Earth Runners are one of my fave adventure sandals (along with Shamma!) because they are so durable, SO freeing for my feet, and still cute. Vegan too. You can use code ANYA10 for 10% off any Earth Runners purchase and check out my full brand review here. I have tried all sole thicknesses and strap types from them, and my personal favorite is the Lifestyle straps with the thinnest Elemental sole. The Performance straps are really tough on my feet and I haven't been able to get used to them (I have semi-delicate skin). Some people complain about the softer Lifestyle straps too, but I've found that if you twist it back and forth when wet it softens up pretty good.

See below a sampling of some other barefoot approved adventure sandals I have tried (as many as I could fit in one photo!). There are so many options all around the world in all kinds of different thicknesses and materials. I have reviewed lots here at Anya's Reviews, but there's just no way I can keep up. That's why I created the Barefoot Shoe Finder! I have rated all the available sandal brands and entered my quick tips for sizing and fit so you can more easily find the one that's right for you! Plus, lots of coupon codes all in one place too. Whatever type of shoe you're looking for, check out the Barefoot Shoe Finder!!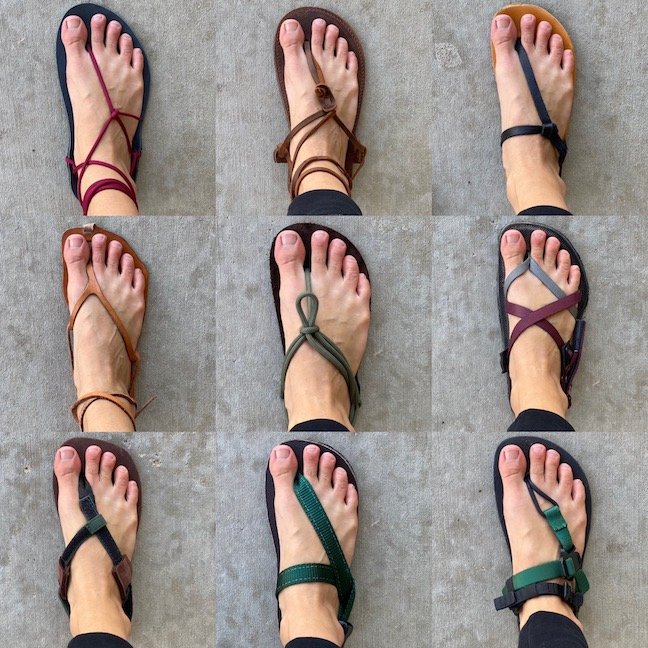 It's Fri-Yay. Celebrate by taking your body outside and MOVING it!
Cute outfit inspo from @creativelymad
Click here to see the original post on Instagram
---
May 21, 2021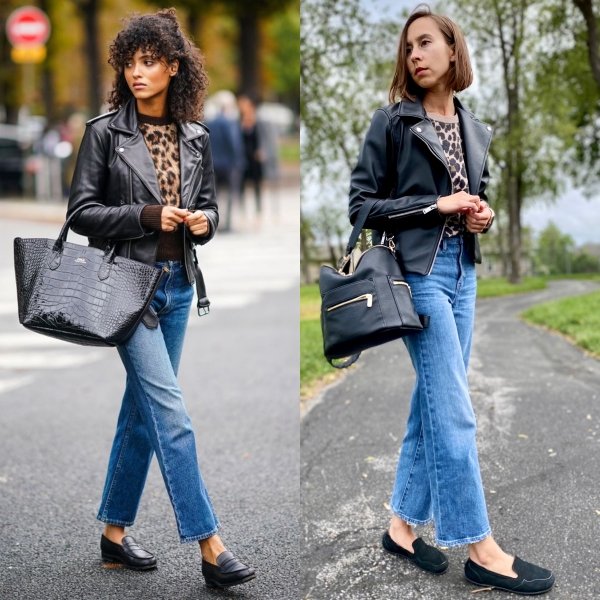 Lisbeth Joe London | $114 after code ANYASREVIEWS | Leather | Sizes US W 5-12/EU 35-44
If you try to tell me your "regular" loafers are comfortable I'm going to say "YOU SHOULD TRY THESE BAREFOOT LOAFERS INSTEAD." Oh I'm sorry, was I shouting?

Barefoot shoes have changed my definition of comfort from "only mildly annoying" to "literally feels like nothing." And no longer is comfort a hard-to-find thing, or an occasional perk. It is a NON-NEGOTIABLE feature of the things I put my body into (yes into).

If you have some uncomfortable loafers you're having trouble parting with, then you need my most recent roundup of 14 Barefoot Loafer alternatives that are zero drop, foot-shaped, and flexible.
Because I have trouble toning down my enthusiasm for natural footwear, I have timed the release of FOUR in-depth barefoot loafer reviews so you can get the serious deets on fit, sizing, and all the specifics you guys love.

Check out the Barefoot Loafers post, plus my reviews of the Vivobarefoot Opanka, the Lisbeth Joe London, the FeetSutra Khussa, and the Zeazoo Cheetah. AND coupon codes for all of them!

My wonderful outfit inspiration today comes from photographer Edward Berthelot and I am wearing the Lisbeth Joe London.

And special thanks to everyone who contributed with their experiences and photos! It makes these reviews 100x better!
Click here to see the original post on Instagram
---
May 28, 2021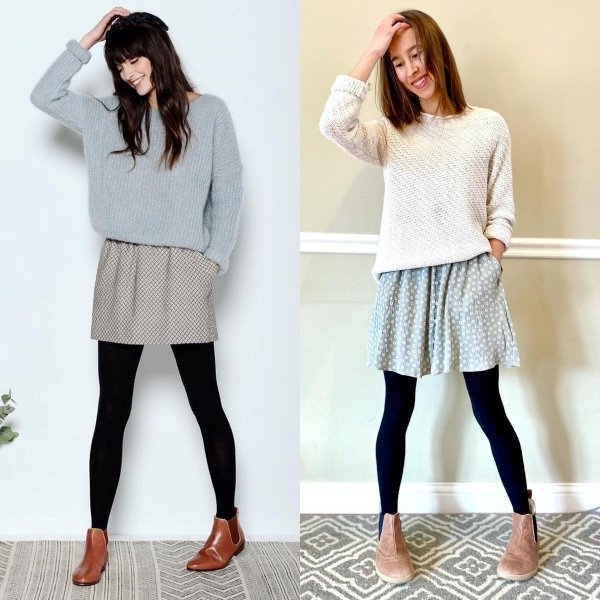 The Angles Fashion Artemis Boot | Leather | $200 | EU Sizes 37-46 | Made in the Czech Republic
Use code ANYA for 5% off!
Chelsea boots are one of those elusive styles that are supposed to be super comfortable, but often are really not. I had the hardest time with chelsea boots before switching to barefoot shoes. They all were way too tight in the toe box but then not secure around my ankle, so I was getting the absolute worst of both worlds. Finding barefoot chelsea boots that didn't squish my toes and were not floppy made all the difference in my comfort level. And they are just as cute!!
I have a few posts on barefoot Chelsea boot options here, suffice it to say it's one of my fave shoe styles! Partly because they have a streamlined look, and partly because they go on and off so easily. But who am I kidding, I kinda like them all.
In this photo is the Angles Fashion Artemis boot, wool lined that I sized up to a 38 in (because of the thick lining). I loves them very much! Use code ANYA for 5% off your purchase. You can also find Angles Fashion at Anya's Shop
Happy weekend all! I have family in town, so am excited to unplug and try to find some balance.

Left photo source: unknown
Click here to see the original post on Instagram
And that's a wrap for the May Fashion, But Make it Barefoot looks! Make sure you're following along to see all future barefoot style looks and in-depth reviews, either by subscribing below or following me on social media!
ooxxooXoXXx