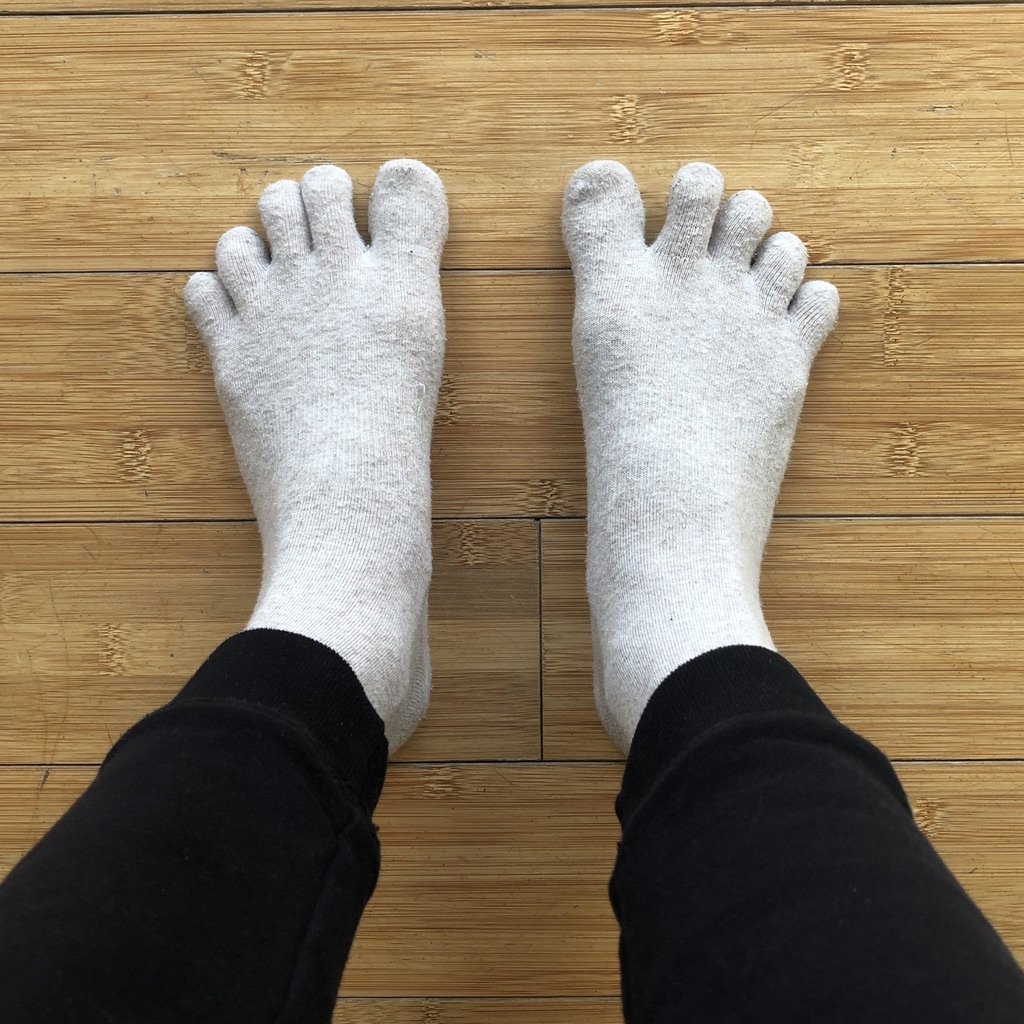 Weird things start happening when you adopt a movement-centered lifestyle. Your bras and your waist band start feeling tight. You find yourself avoiding jeans because you can't sit on the floor in them. You rip your socks and shoes off whenever you get a chance. Then suddenly it hits you. You've been uncomfortable your whole freaking life and just weren't paying attention. #woke.
While I could go on and on about a movement friendly wardrobe, today we're just going to talk about socks. If you're here, you probably already know about minimalist footwear (If you don't, welcome! And check out this post). But it doesn't stop with shoes. MANY people start hating their socks after switching to barefoot shoes, and this picture illustrates why.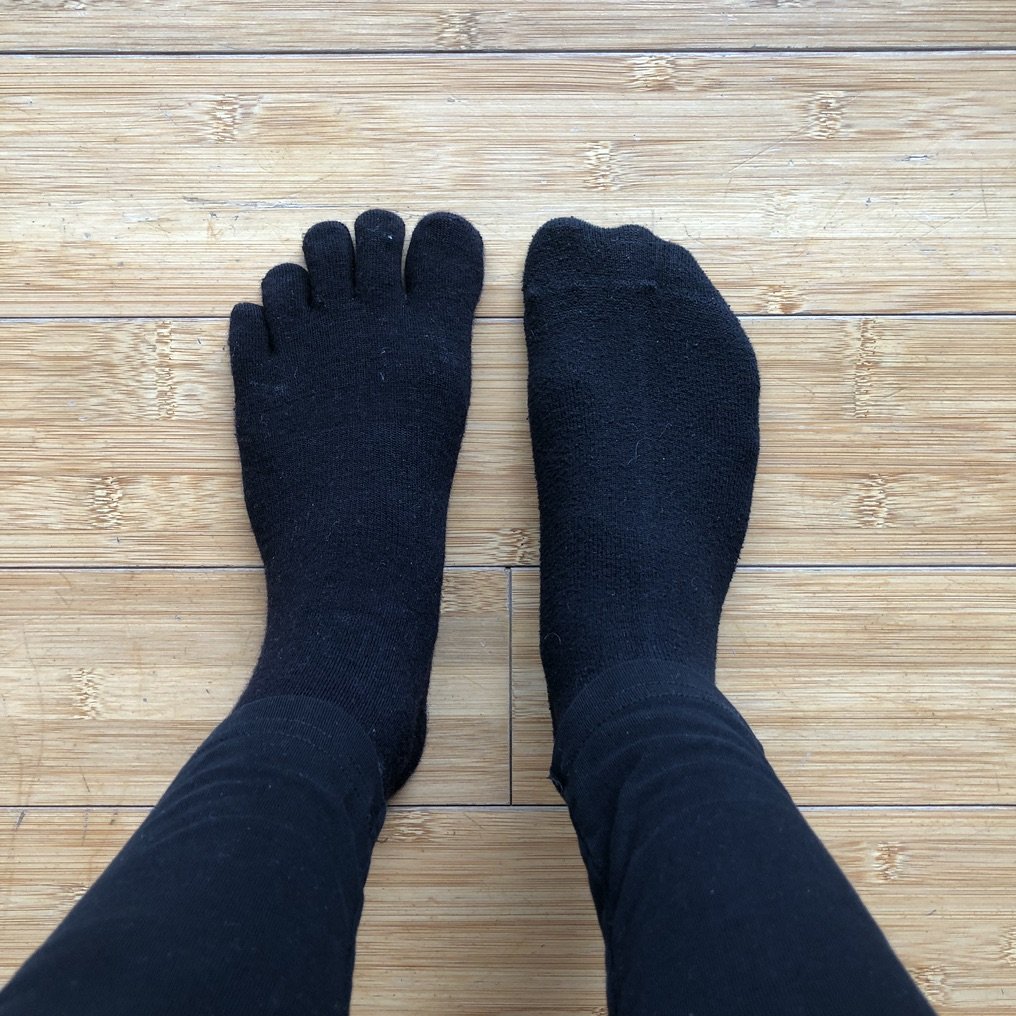 Socks can deform your feet just like shoes can. So if you feel like your socks are irritating your feet, it's not in your head. They probably are.
What to do?
Go Sock-less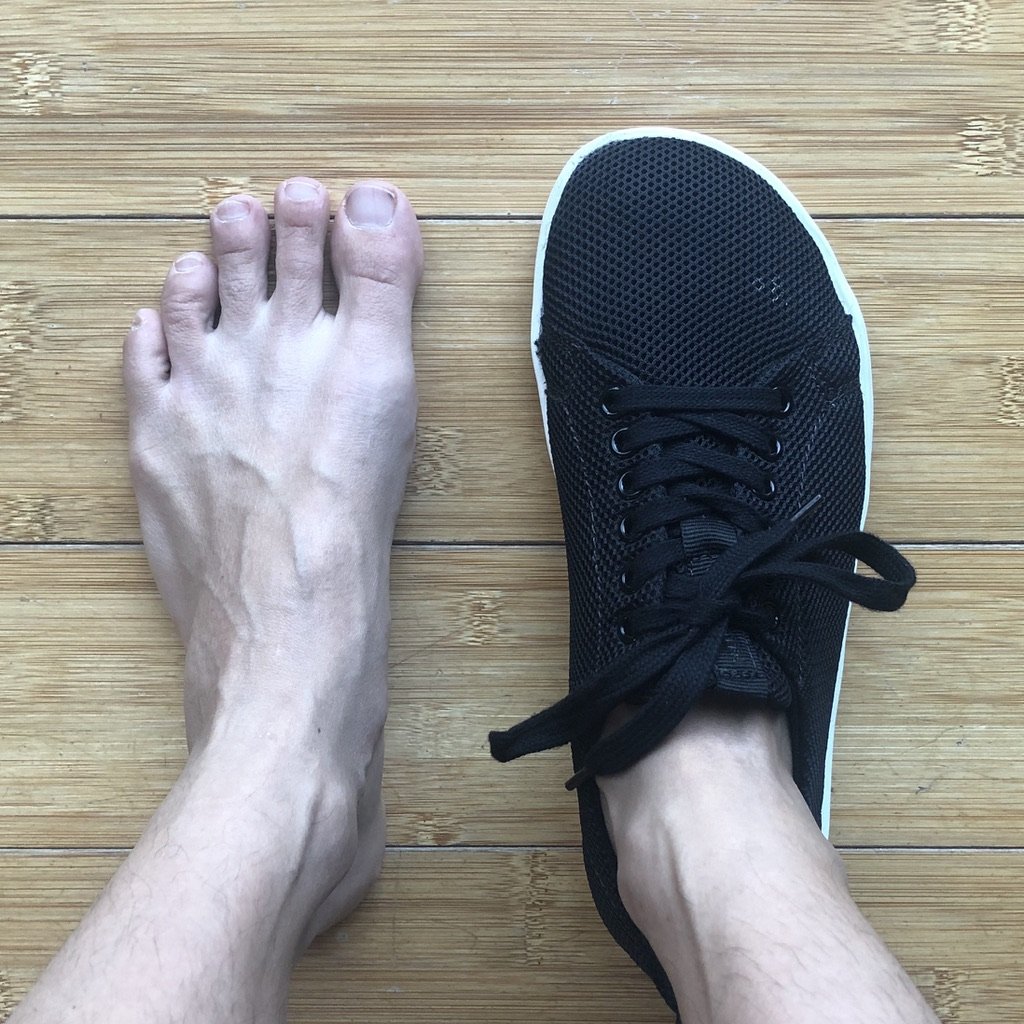 You could just not wear socks. This is how I roll most of the time, and it's not as gross as you think. Healthy feet that get lots of blood flow and fresh air don't grow bacteria the way cramped feet with poor circulation do. So you're less likely to funk up your shoes. This works out better in shoes that breathe well and are made from natural materials like leather and cotton or hemp.
Wear Bigger Socks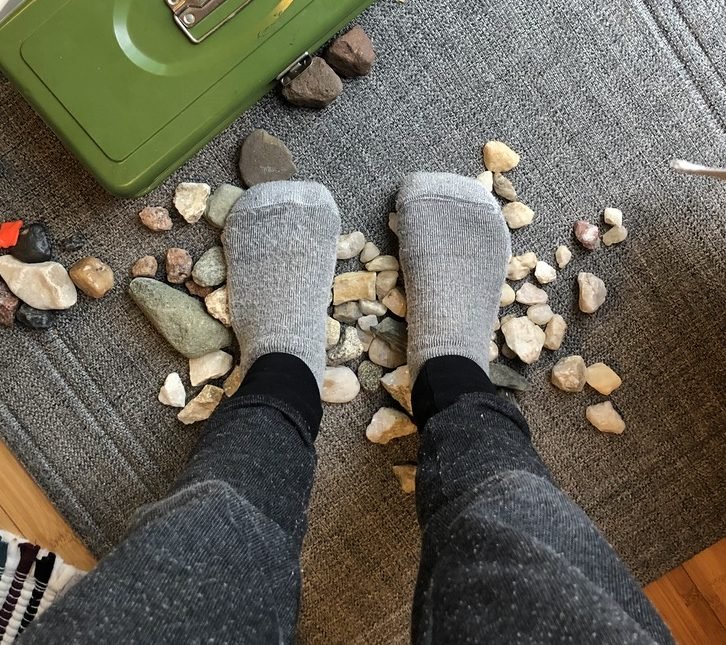 If you have small feet, sizing up in socks is an option. This is a good way to get tights for work or thick wool socks. I wear these men's socks as house slippers and love them. But this won't work for everyone. My husband wears a men's size 13, so sizing up in socks isn't even a possibility for him.
Wear Toe Socks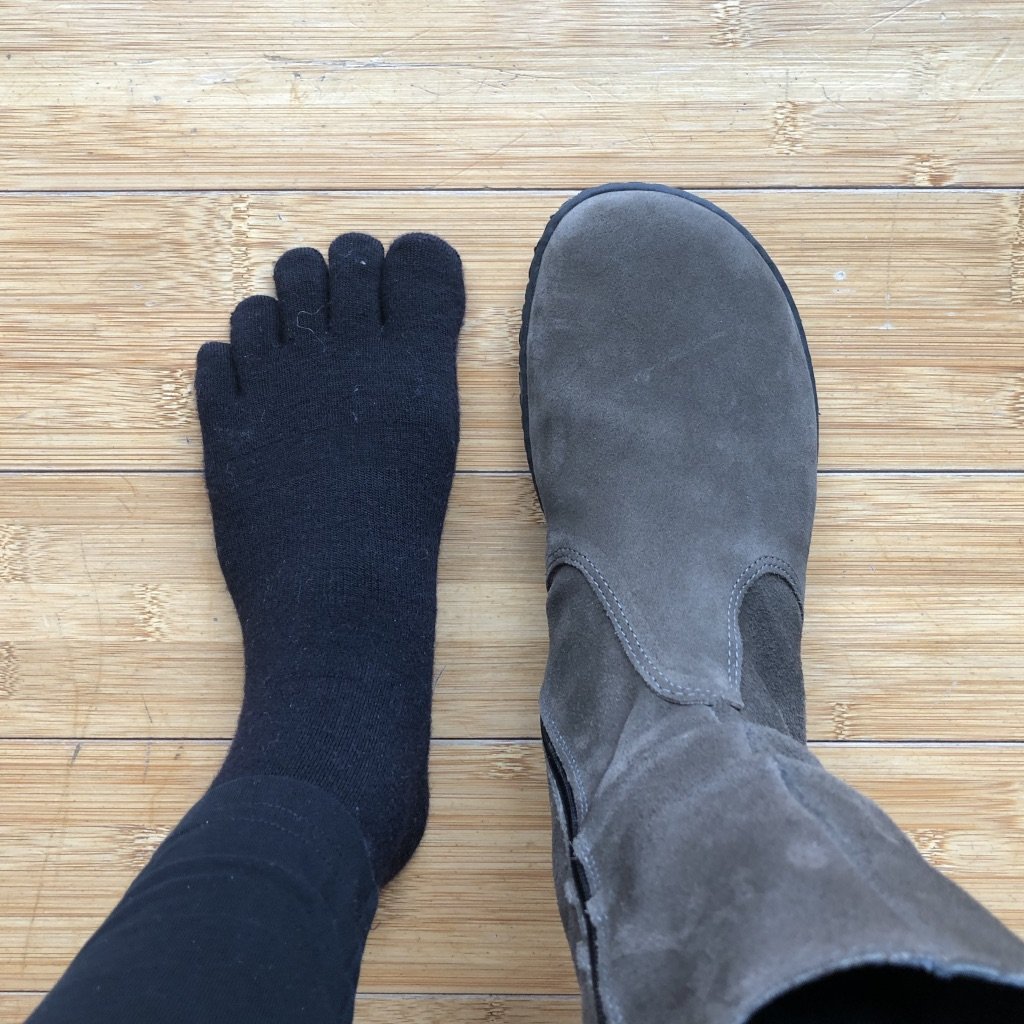 The next option is toe socks. I was kind of anti toe socks for a long time, because it just seemed like too much sensory input. Also, they look creepy. I was finally convinced to try them a few months ago by you, dear readers, and I am now fully converted.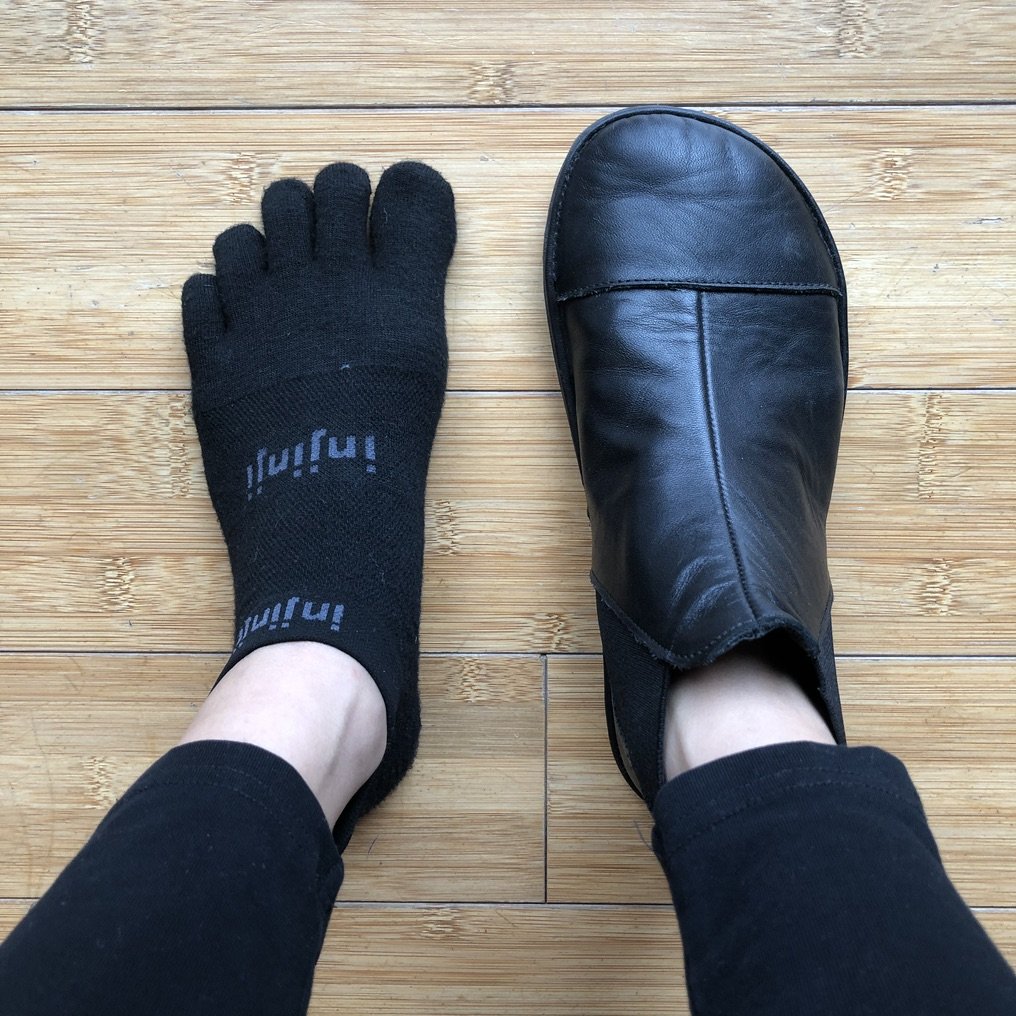 Injinji is a favorite brand among barefoot-ers, so that's what I tried and I love them. They are much more comfortable than regular socks and the material is so soft and stretchy it doesn't bother my toes. I love that Injinji makes all different kinds of socks, including no-show socks (they call them hidden socks) and foot-shaped socks that aren't toe socks. I had completely given up on the no-show socks because they all clung to my toes in an uncomfortable way, so finding these ones from Injinji was a real treat.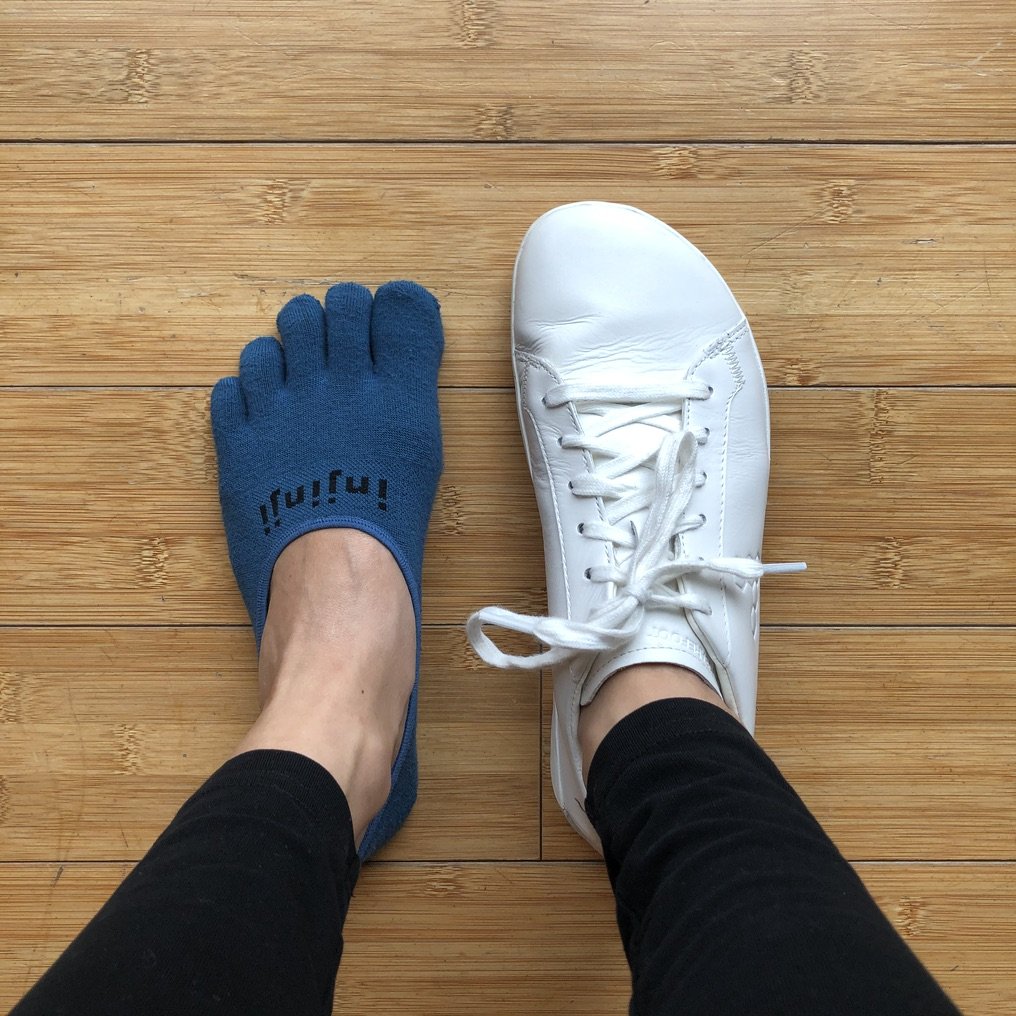 It does take a little more time to put on these socks because they have a left and a right and you have to deal with the individual toes. But it's really not much of a cost to have socks that I'm not constantly tugging at.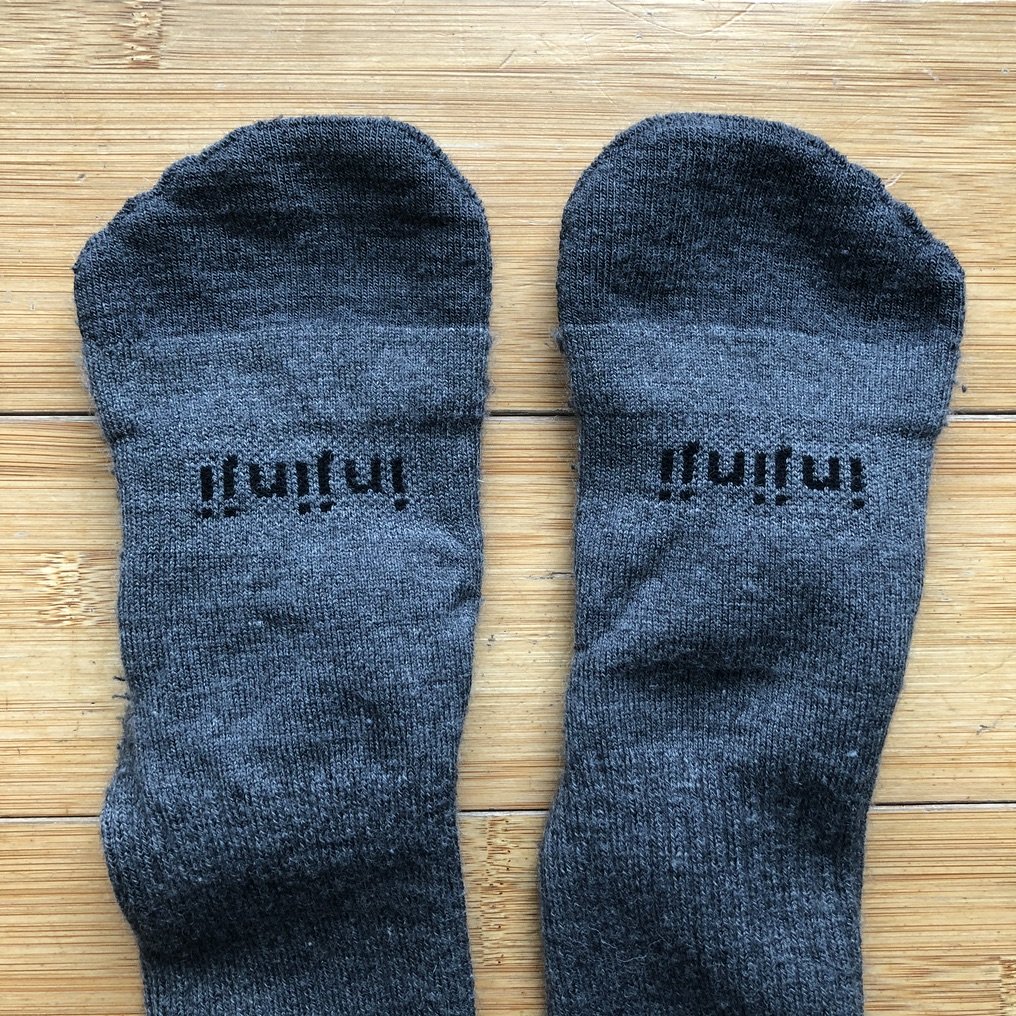 My only beef about Injinji socks is that they're kind of 'spensive. I'm used to getting a 10 pack of socks from Costco for $10 dollars and having a drawer full of them. With my Injinji socks I have fewer and I keep close track of them so I don't lose any. Getting the wool sock + liner combo gives you two socks and is a good way to save a little money.
I haven't had them for too long, so I can't say how durable they are. But they do have a warranty program where you can put in a request for a new pair if yours fall apart. It's not explicitly stated how long the warranty is, applications are reviewed on a case-by-case basis and you have to contact them to apply. These Injinji socks definitely seem better than my Costco socks, which usually last me about a year.
Chunky boots socks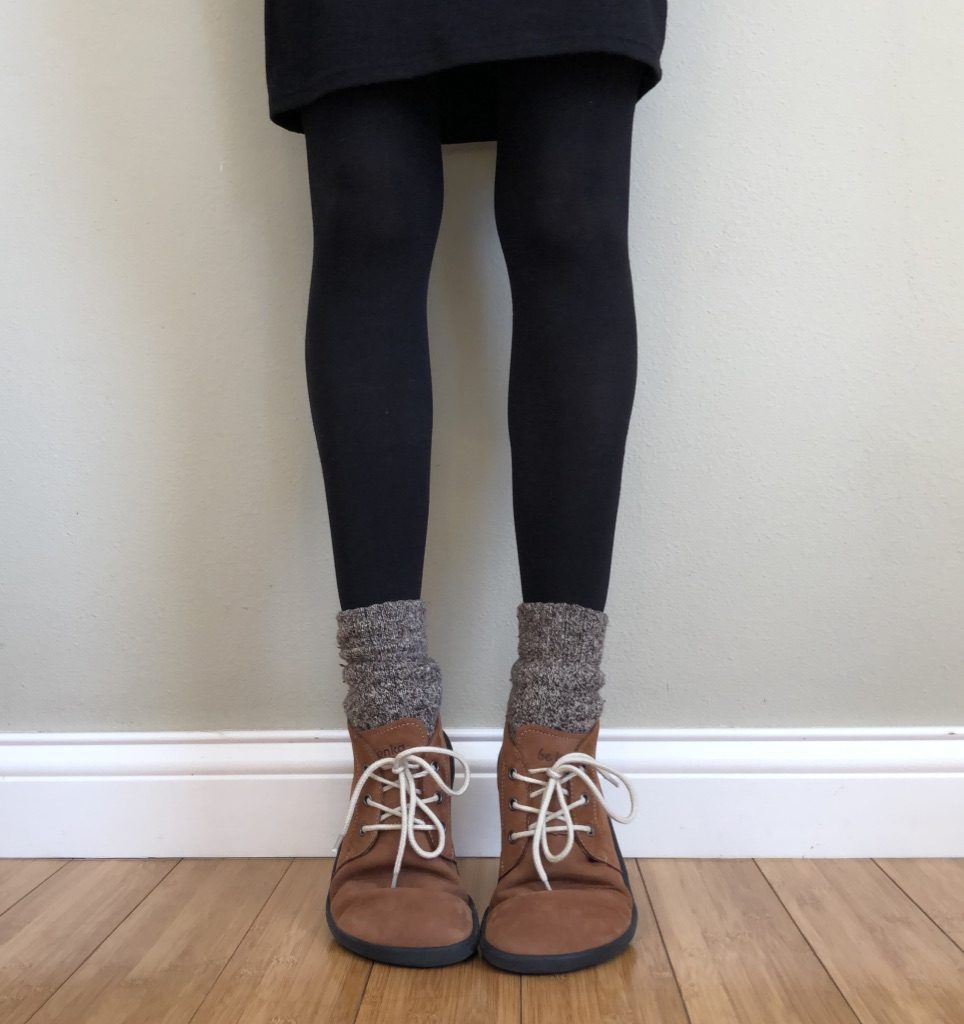 When it comes to fashion, thick socks are kind of a must in a woman's closet. These are my favorite chunky boot socks that some of you have seen in my Instagram posts. I've been wearing them for two winters and they are some of the only regular socks I own that don't bug my toes at all. They've also stretched even more over time (real wool stretches, whereas cotton socks can shrink in the dryer).
I also like the wool socks from Injinji as boot socks, but they're not quite as chunky as the ones above.
Riding boot socks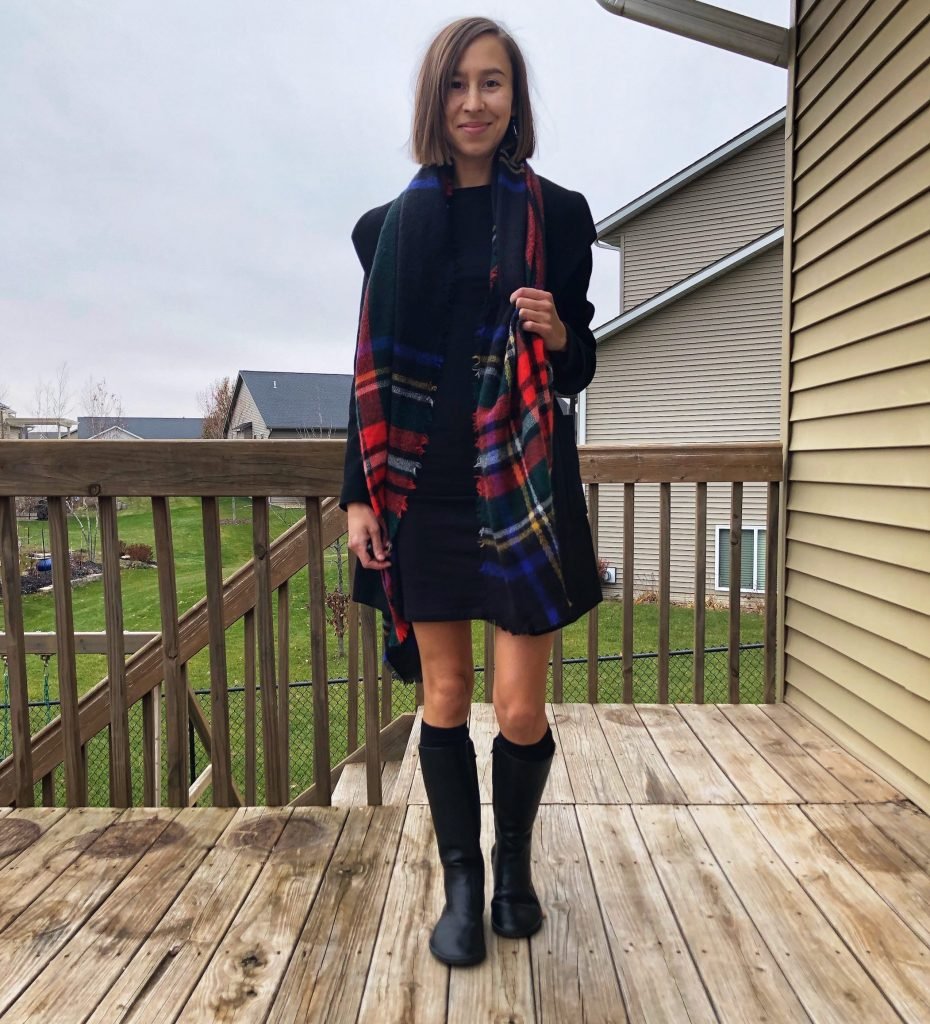 If you want tall socks to stick out of your riding boots, Injinji makes these that I plan to get for myself next season. Only thing about the Injinji ones is the brand tag is obnoxiously big and red, and I would definitely remove it before wearing. I currently have these regular knee high boot socks and they kind of squish my toes, but aren't terrible.
Another option that I have yet to try is yoga socks or stirrup leg warmers. These can go over a bare foot or over a thin sock to fill in the space in a boot.
Conclusion
Rethinking your socks is a natural step on the path to toe freedom, and isn't hard to do. You certainly don't have to wear toe socks to be good to your feet, but it's my new favorite way to let my toes do their thing while I stay warm.